The Palace of Amber Vibrant Violet is one of a series of beautiful focal gemstones with a decorative core. The vibrant violet features a charoite stone, known for it's striking swirling pattern and most commonly purple color.
The core in this instance features a really pretty vine with butterflies and the combination always made me think of a harvest festival bracelet.
At 6pm EDT this evening a very small restock of these beads will go live on the website and ahead of that I wanted to share this combination.
The Palace of Amber at Great Lakes Boutique
Charoite is an opaque stone where amethysts are most translucent. Though the colors are the same, the stones are quite different.
For this bracelet I wanted to pull together silver beads that make me think of harvest time. This is a real multi-brand bracelet featuring The Palace of Amber, Trollbeads, Redbalifrog and Ohm Beads.
The Redbalifrog Green Goddess is the silver focal and is a perfect choice for any nature themed bracelet.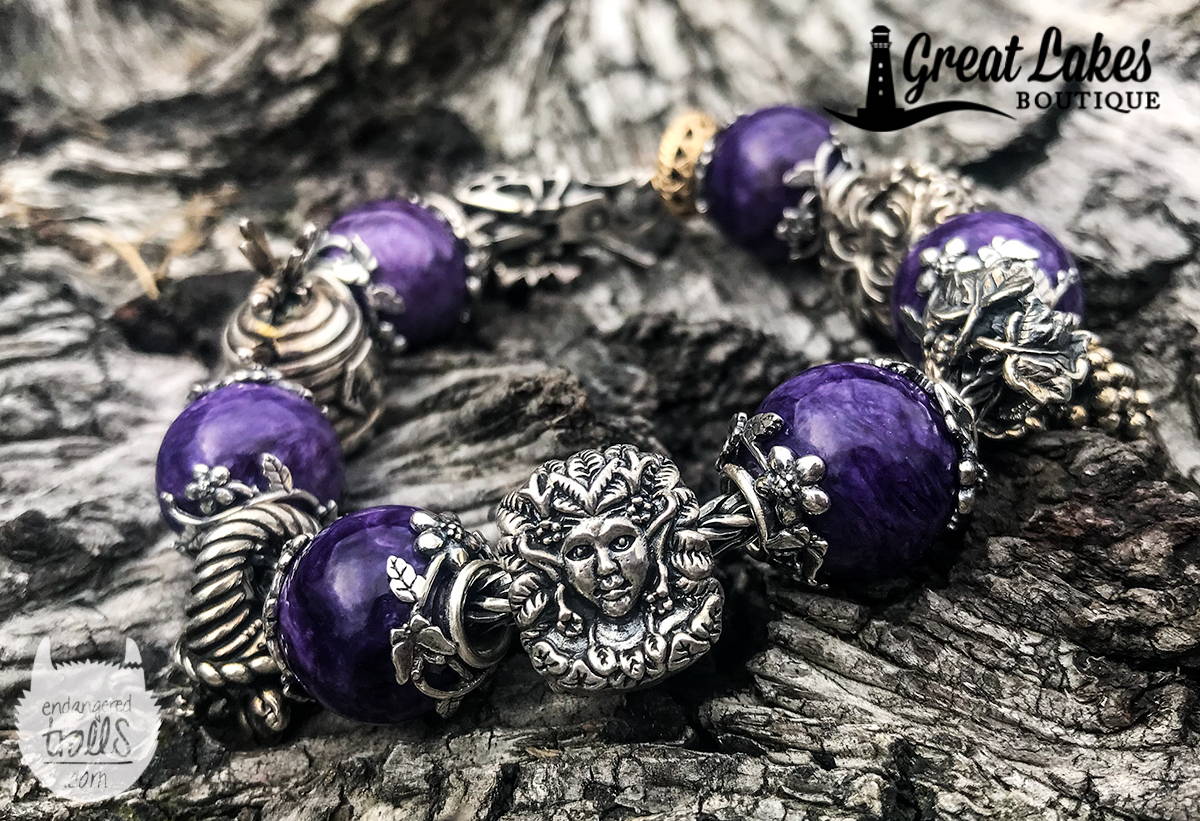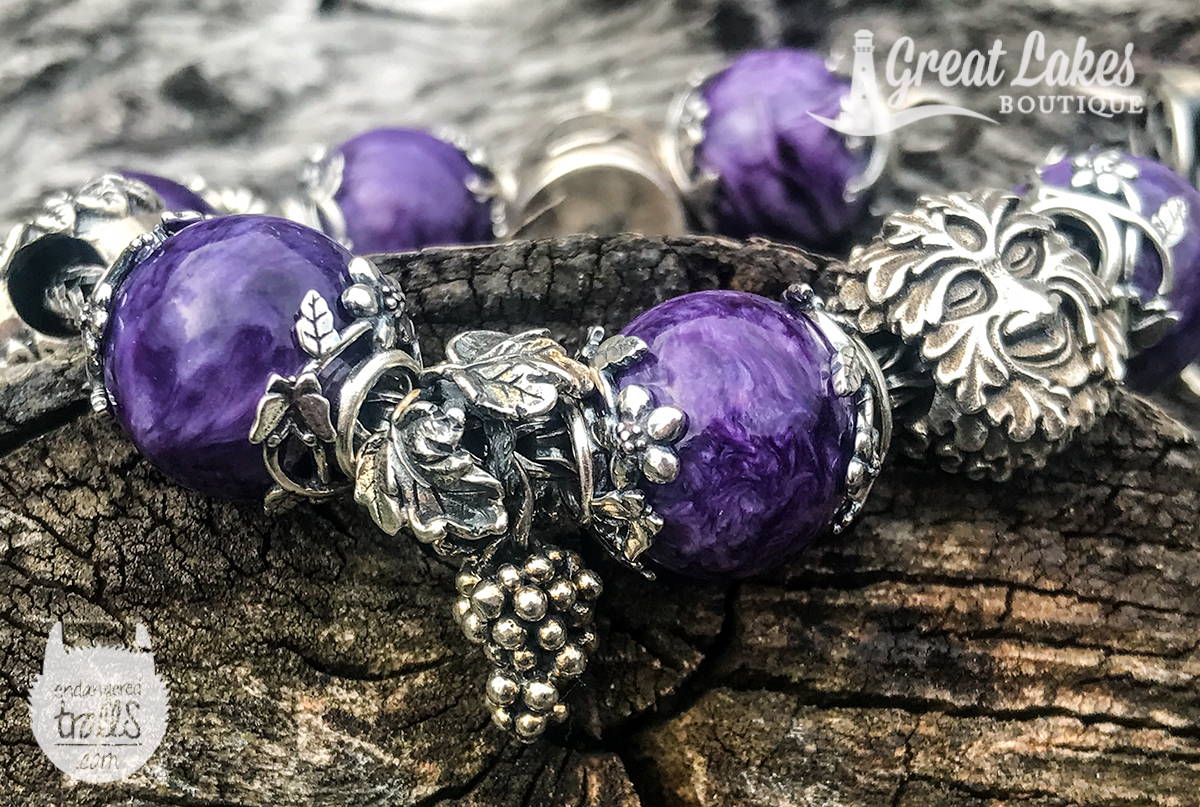 One of my favorite Ohm Beads for the fall season is the Pre-Wine.If Ohm follow their recent pace with retirements, this bead won't be around much longer. Pay attention to the incredible detailing on the bail of this charm.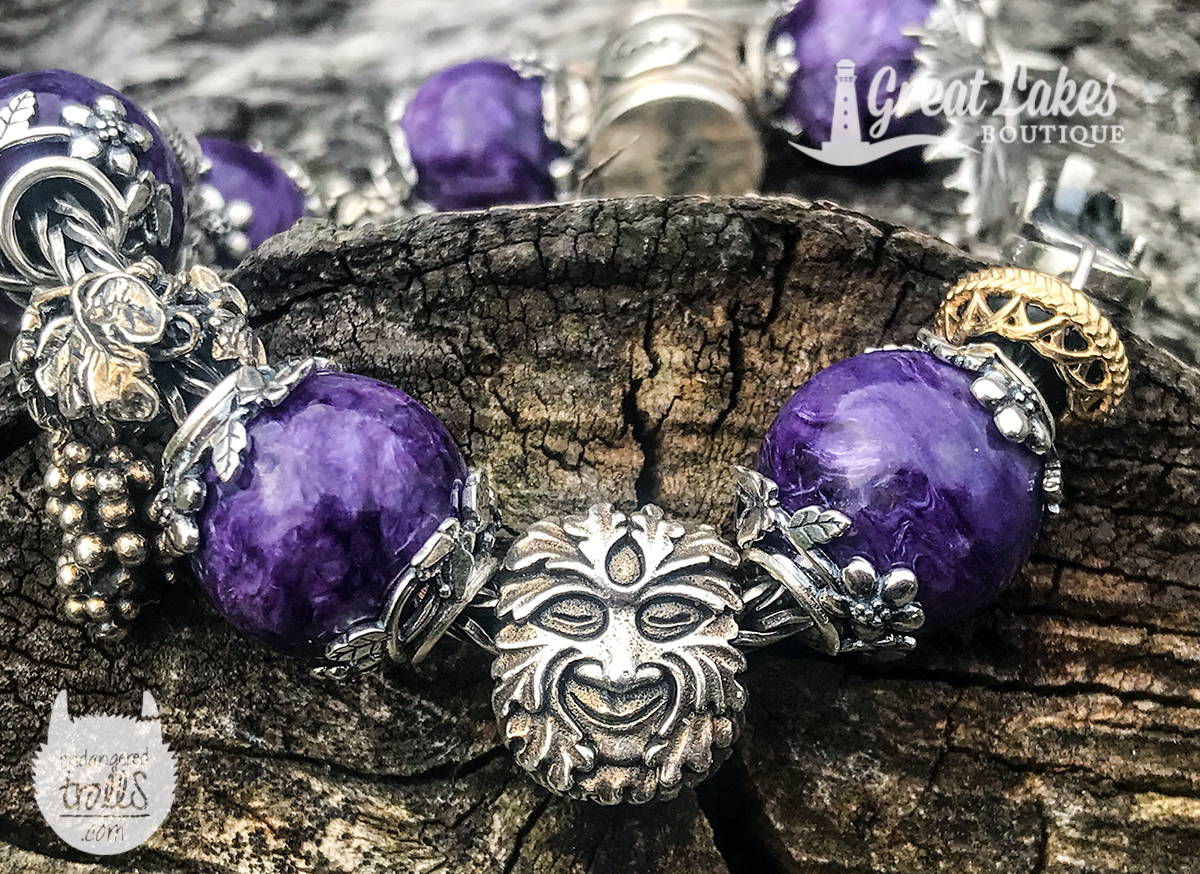 I'm currently obsessing over The Palace of Amber Rumpelstiltskin Stopper, our latest exclusive from the brand. It's a great design and allows you to add yellow gold at an accessible price.
For those who missed the announcement on social media, we've started adding video to our silver and gold product pages too and you'll find a video comparison between Rumpelstiltskin and the Trollbeads Plain Spacers.