I'm back with the F word again. We're now just about into August and you'll be hearing a whole lot of the fall word over the coming weeks. We're hitting the time of year where new season collections will begin to dominate.
Over many, many years of creating bracelets both for personal wear and creative content my tastes have predictably changed. I've developed a real interest in color and the science behind it. Today I'm sharing the first key color for The Palace of Amber Fall 2019 palette and it's all about hitting those trends again.
The Palace of Amber Anzolite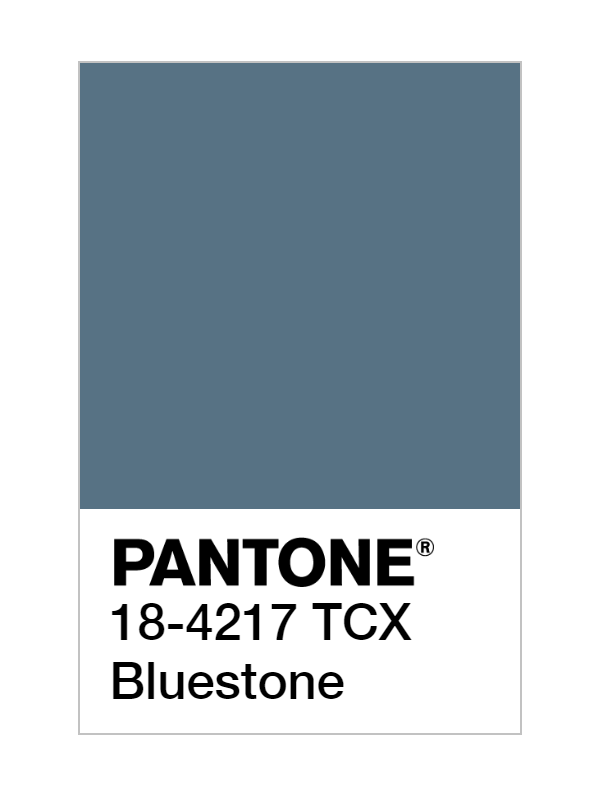 From the Pantone Fall 2019 colors comes Bluestone, a really chilly shade of blue.
"Bluestone is a color of quiet resolve."
Obviously when it comes to gemstones, finding an exact color match for a certain shade is mostly impossible. The stone chosen for fall 2019 is anzolite. It's paler than Bluestone but this will also make it more wearable during the pre-fall season.
One of the prominent jewelry trends for the autumn and winter season is pearls. The great thing about pearls is their versatility. How you style them can change their vibe from elegant and feminine to really quite gothic.
A second enduring trend is mixed metals. Bringing all of this together, here's my pre-fall bracelet for The Palace of Amber based on some of their new (and even upcoming) releases.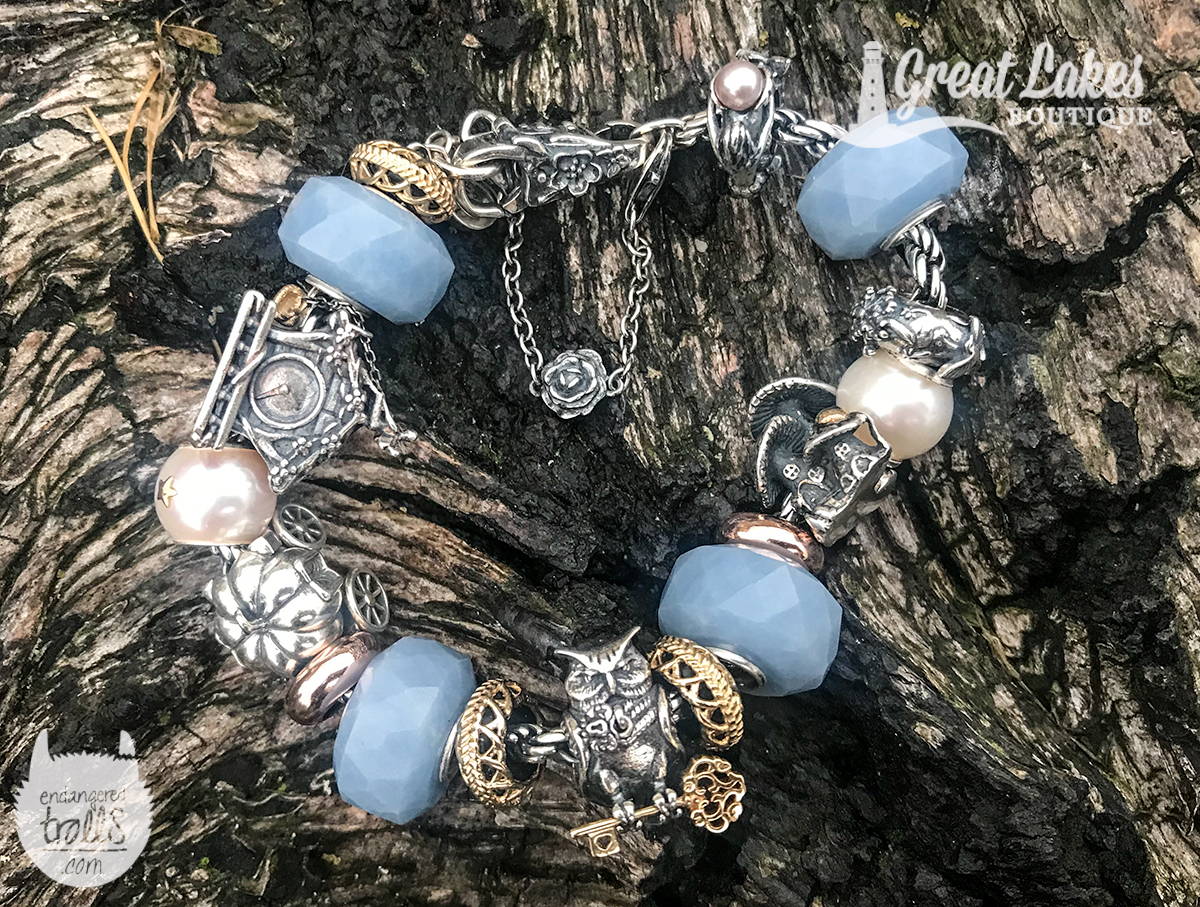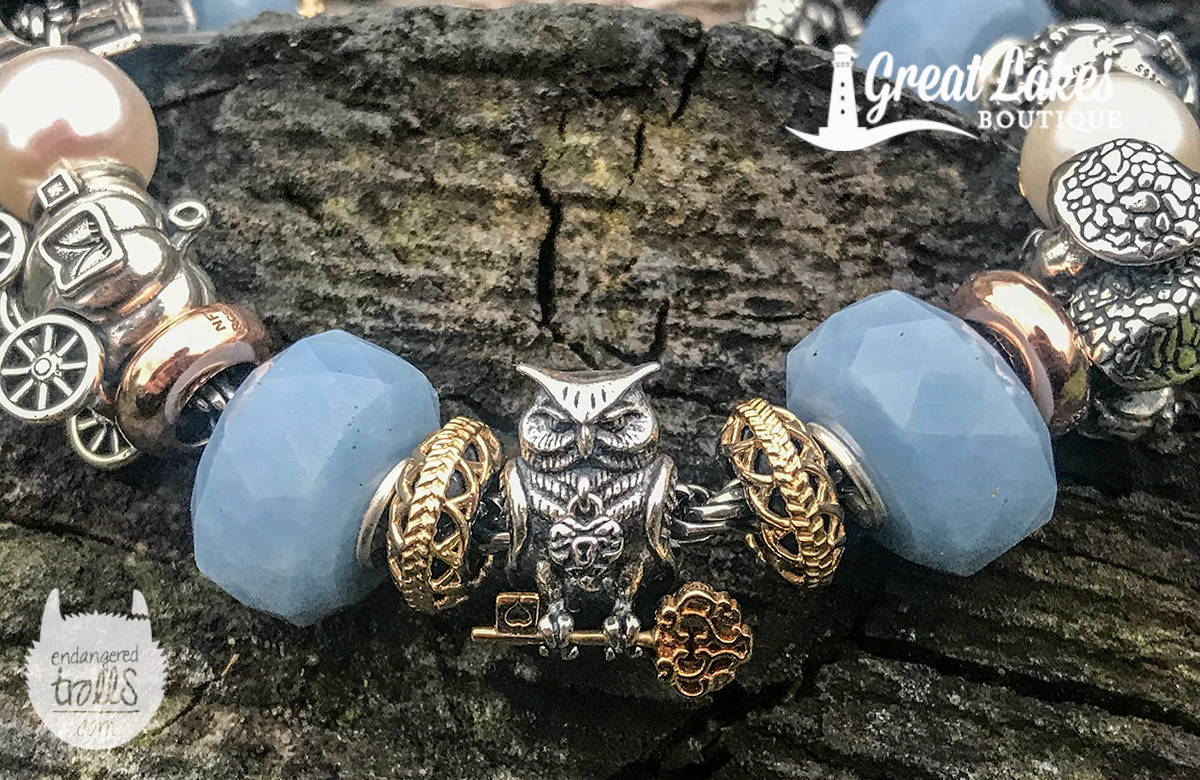 The focal bead here is our exclusive Noctis from The Palace of Amber and event bead for Bead Bash on the Lake Fall 2019. Noctis will be available in silver or duo-tone variations.
Flanking it are the new Rumpelstiltskin Stoppers which I'm now obsessed with. They're utterly beautiful, incredibly eye catching and with a great price point.
While mixed metals is an incredible look it can be extremely expensive. You'll notice this bracelet relies heavily on gold and rose gold spacers to introduce that flash of color. This is a much more economical option to introduce gold and you gain the extra versatility of stoppers.
The Palace of Amber Rose Gold Stopper pictured here is identical in size to the Trollbeads Plain Stopper but really eye catching against silver.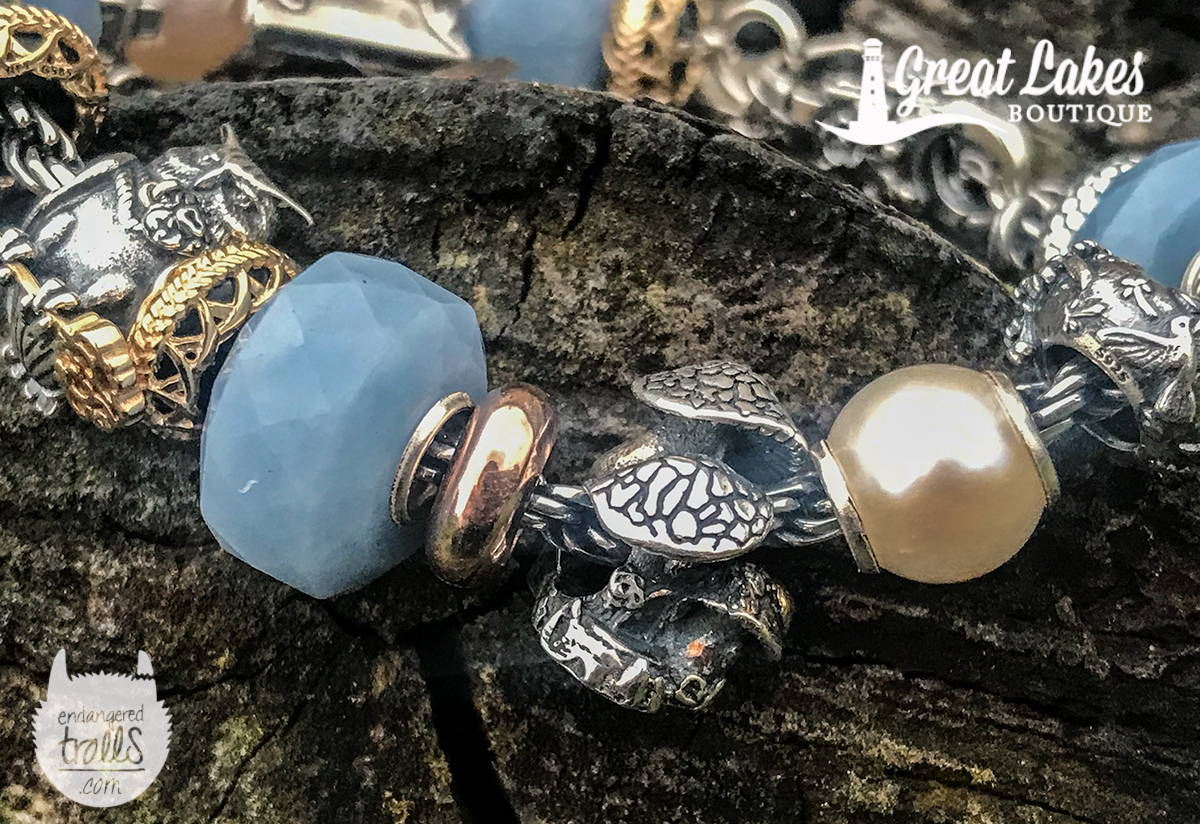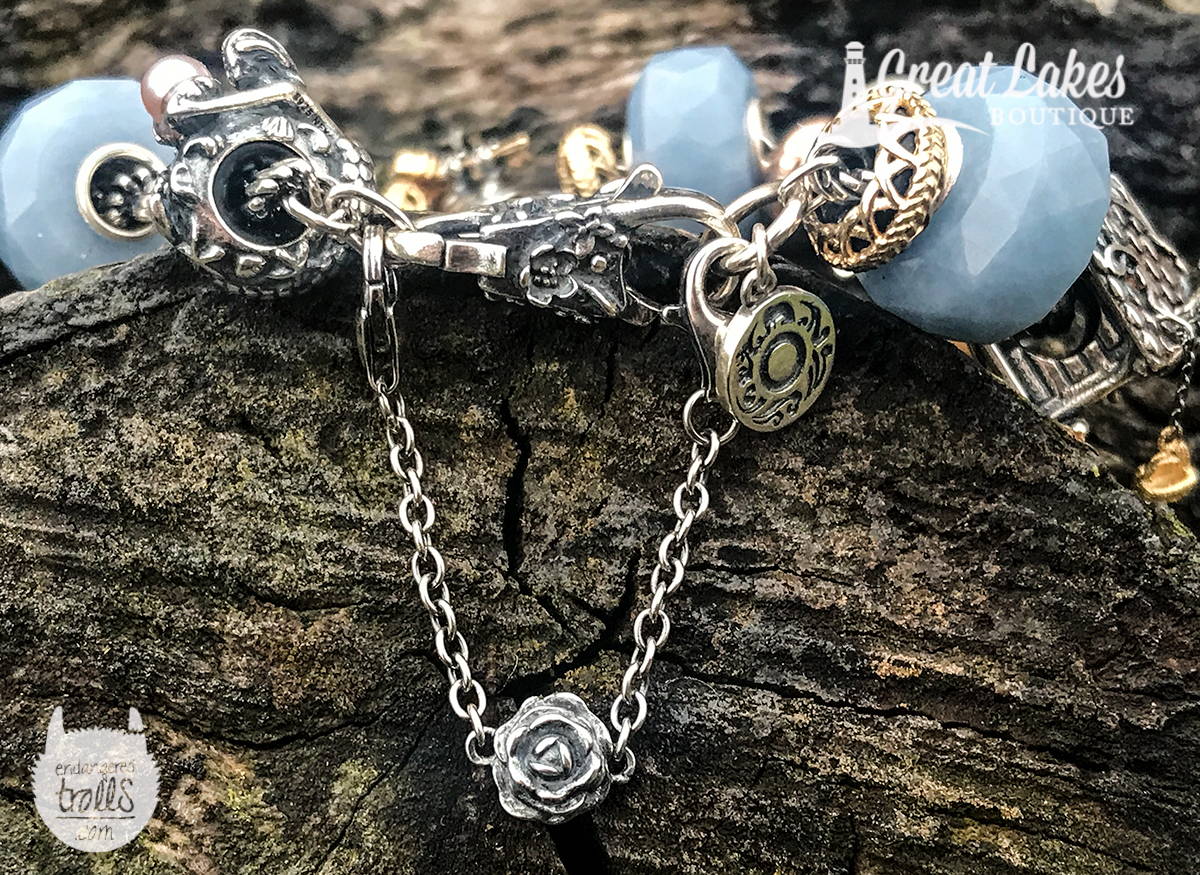 This is also my first time showcasing The Palace of Amber Rosa Safety Chain. It was Ohm who first really introduced the idea of decorative safety chains and I love the concept of something essential being integrate into part of the design rather than just a plain chain.
The Rosa Safety Chain is delicate but it completes the new Plum Blossom Lock perfectly.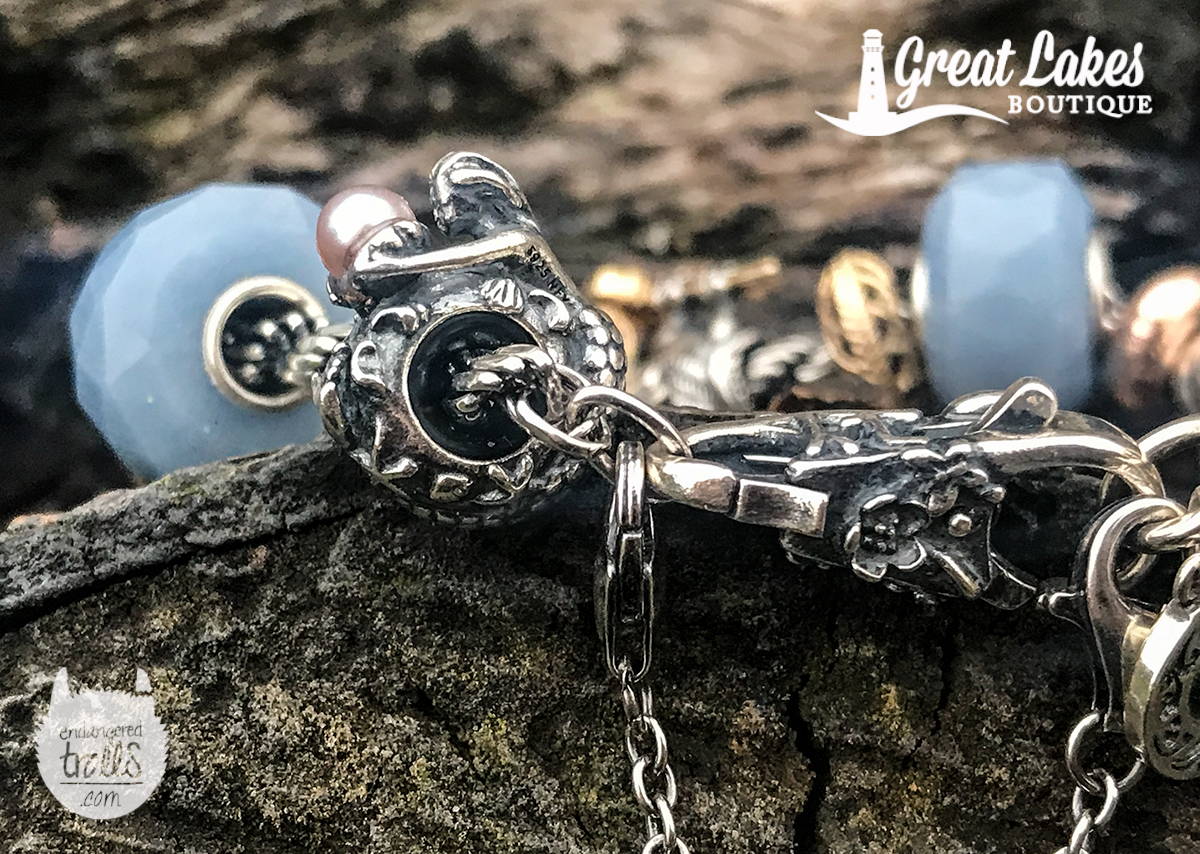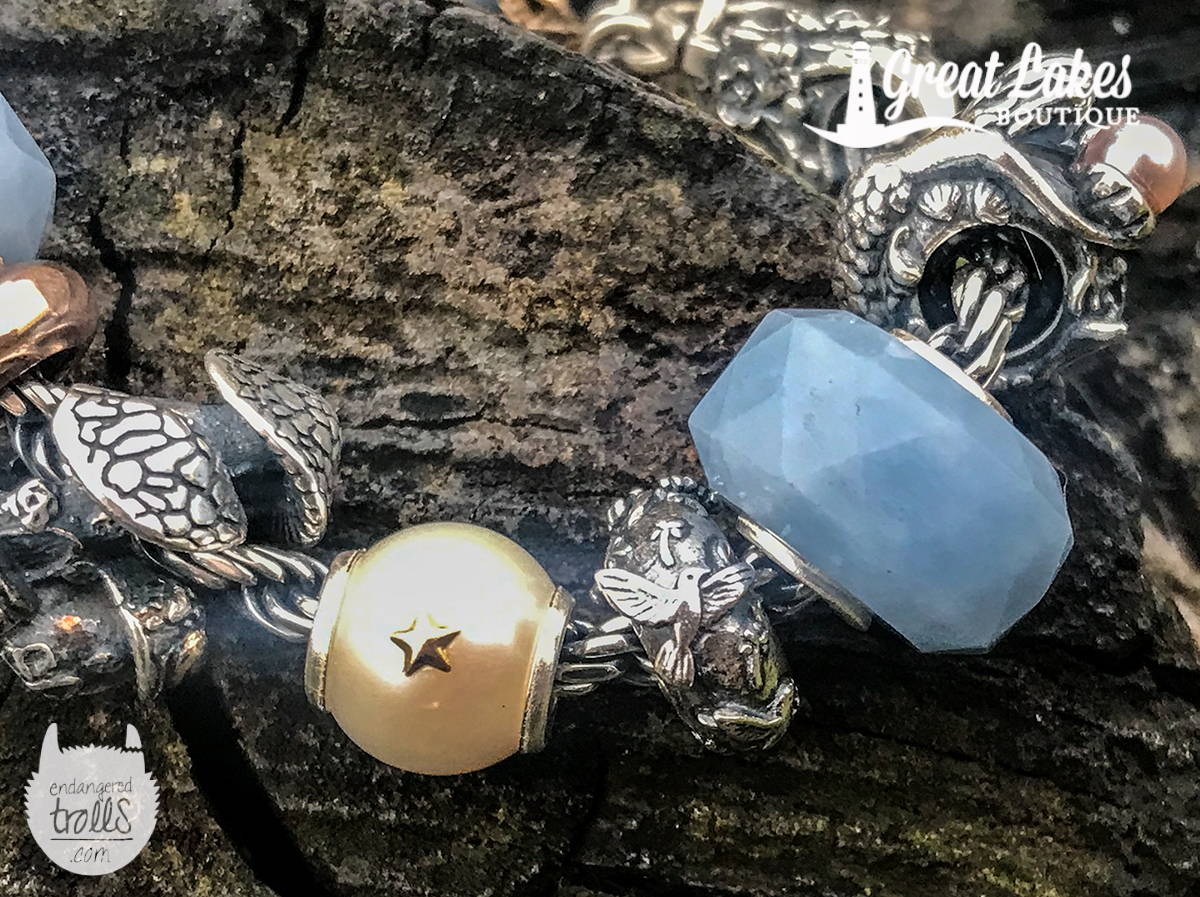 For those of you loving The Palace of Amber Anzolite, they'll be live on the website at 6pm EDT. Both live images and video will be available so you can choose exactly the bead you want, though this stone does seem quite consistent.
Until then be sure to take a look at the new arrivals from The Palace of Amber as there are such exciting designs available.