This charm bracelet blog alerts readers to the start of The Palace of Amber Winter 2019 Sale!
We know a lot of you have been waiting for this and here it is. Moments ago The Palace of Amber Winter 2019 Sale began.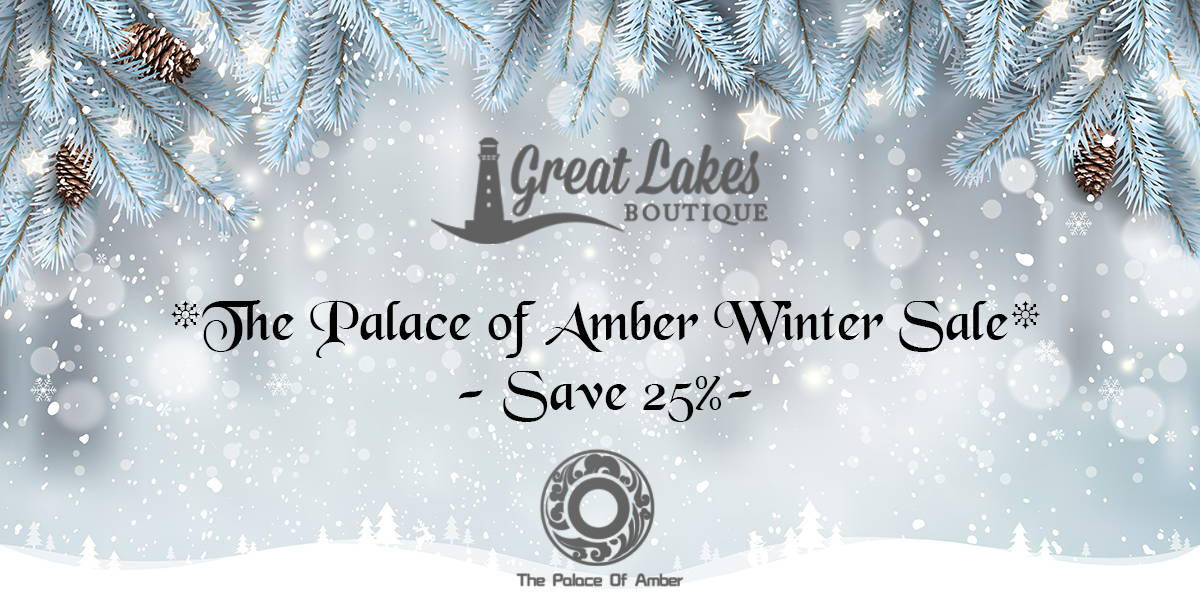 It's the easiest format you could ask for. You can now enjoy a flat 25% off all The Palace of Amber pieces until midnight on January the 1st 2019. There are no exclusions and no minimum spend. Please be aware this promotion cannot be used in conjunction with loyalty promotional codes.
Shipping in the continental US is free. For those requiring global shipping, the cost will be $14 but free on orders over $100. Please do note that it's very tricky for the website to process multiple options when it comes to shipping so for now, all international orders that include The Palace of Amber will be charged $14 shipping and those qualifying for free will receive refunds.
We would like to take the opportunity to draw your attention to a few noteworthy items. There are now just twelve of the Flamboyant Sakura left. This design is very dear to us and it was of course the event bead for spring. No more will ever be made. The examples left are nice, including the ones pictured here!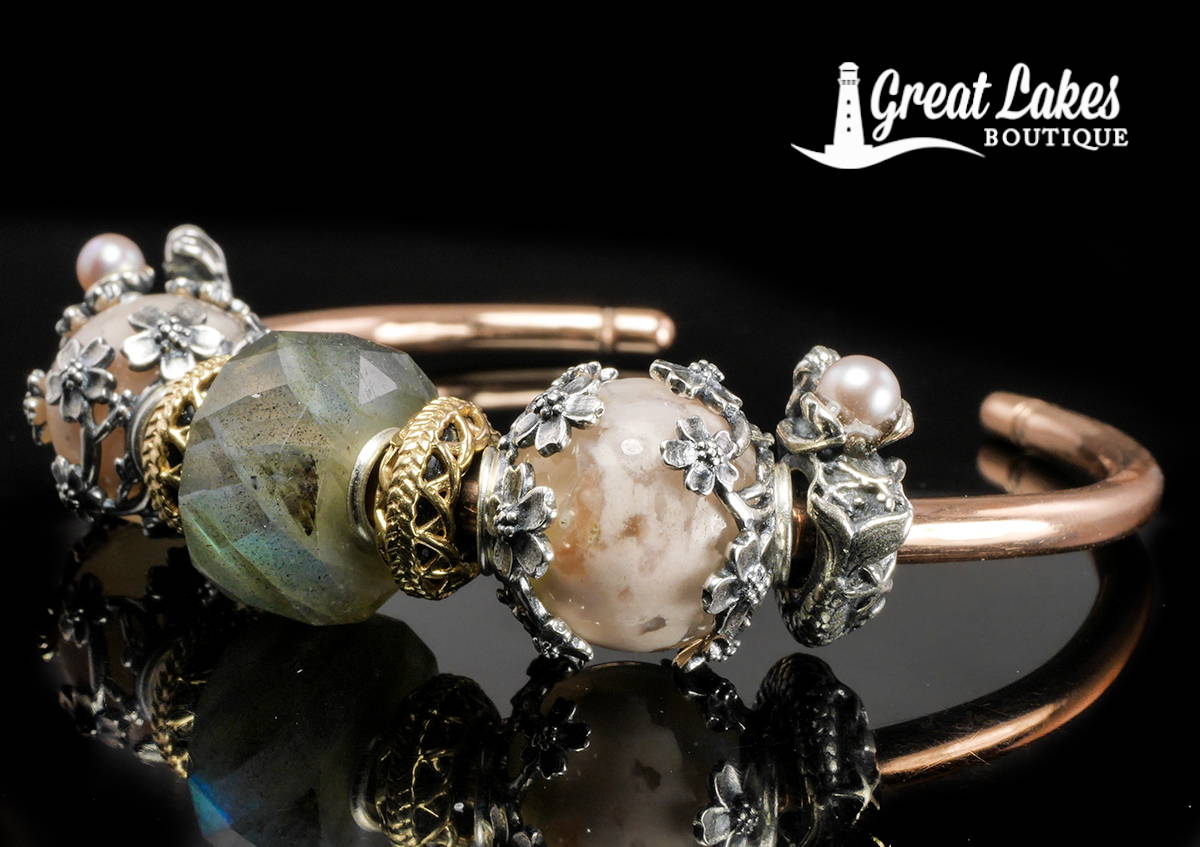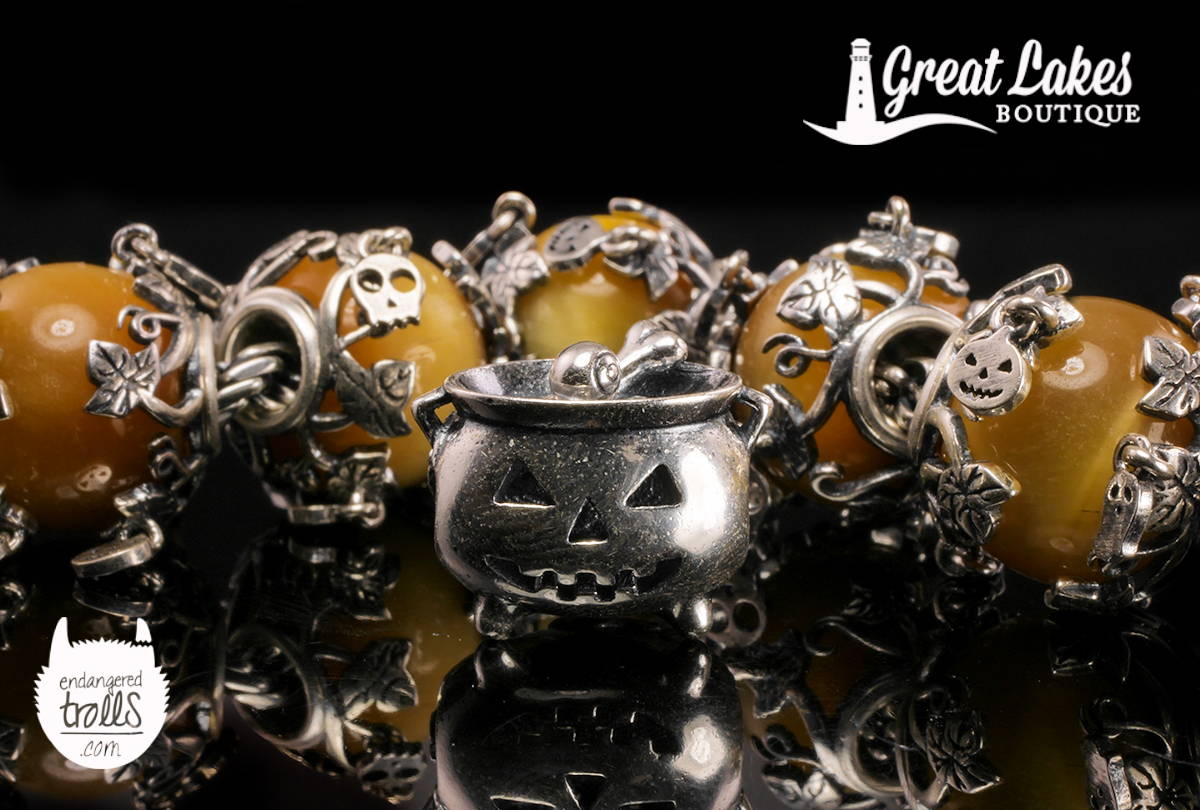 The Pumpkin Cauldron was another exclusive and we're very low on stock. Off season it might be but it's an amazing design worthy of consideration before it's gone for good. In the background is Pumpkin Patch. All remaining stock of those are live and again, there's no restocks.
Finally, let's talk gemstones. We are huge gemstone enthusiasts here at GLB and we have a lot of experience with them, both ranging from the diamonds in the fine jewelry found in our store and the semi precious types found in beads.
The Palace of Amber is fast becoming the go to brand for many of our discerning stone collectors. You'll find two cuts available. Their original, chunky faceted style and the small, faceted spheres. This latter cut is exclusive to GLB.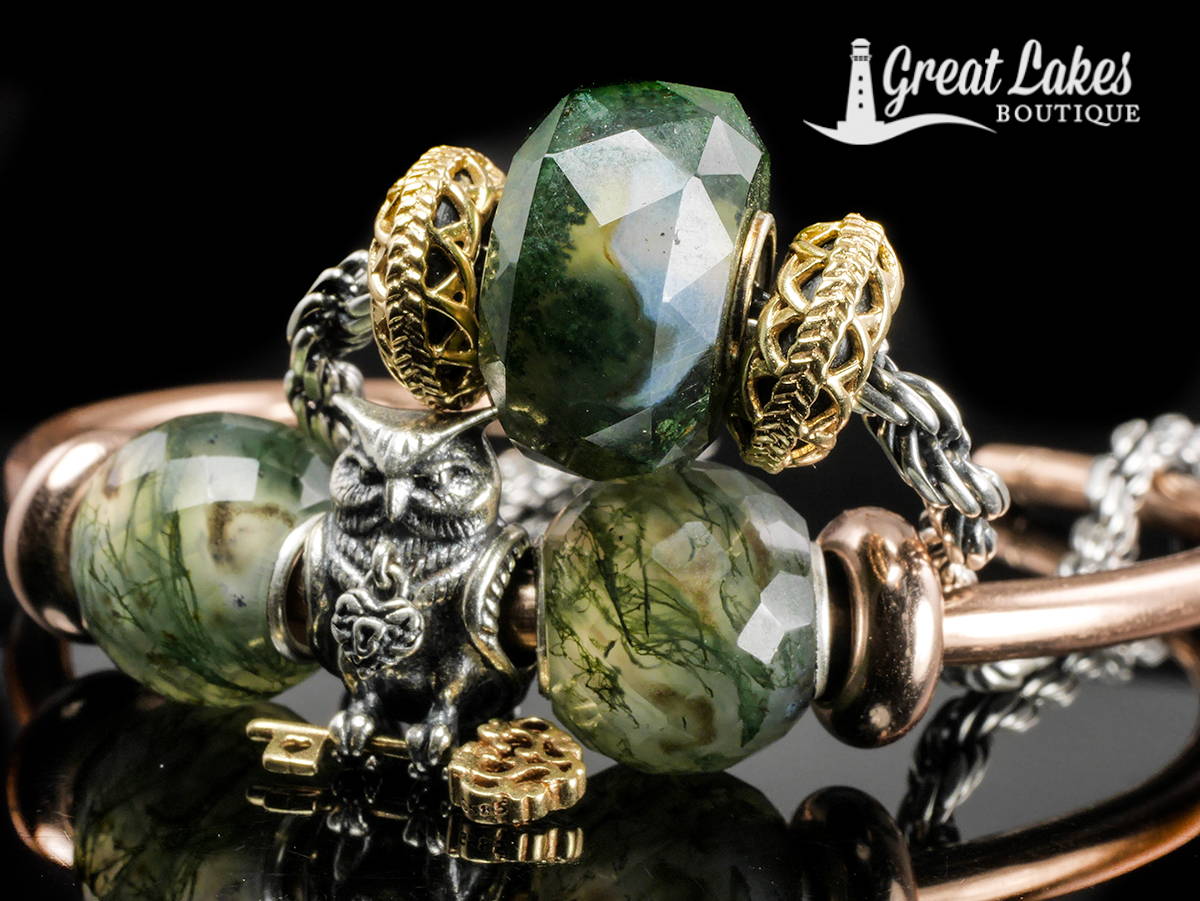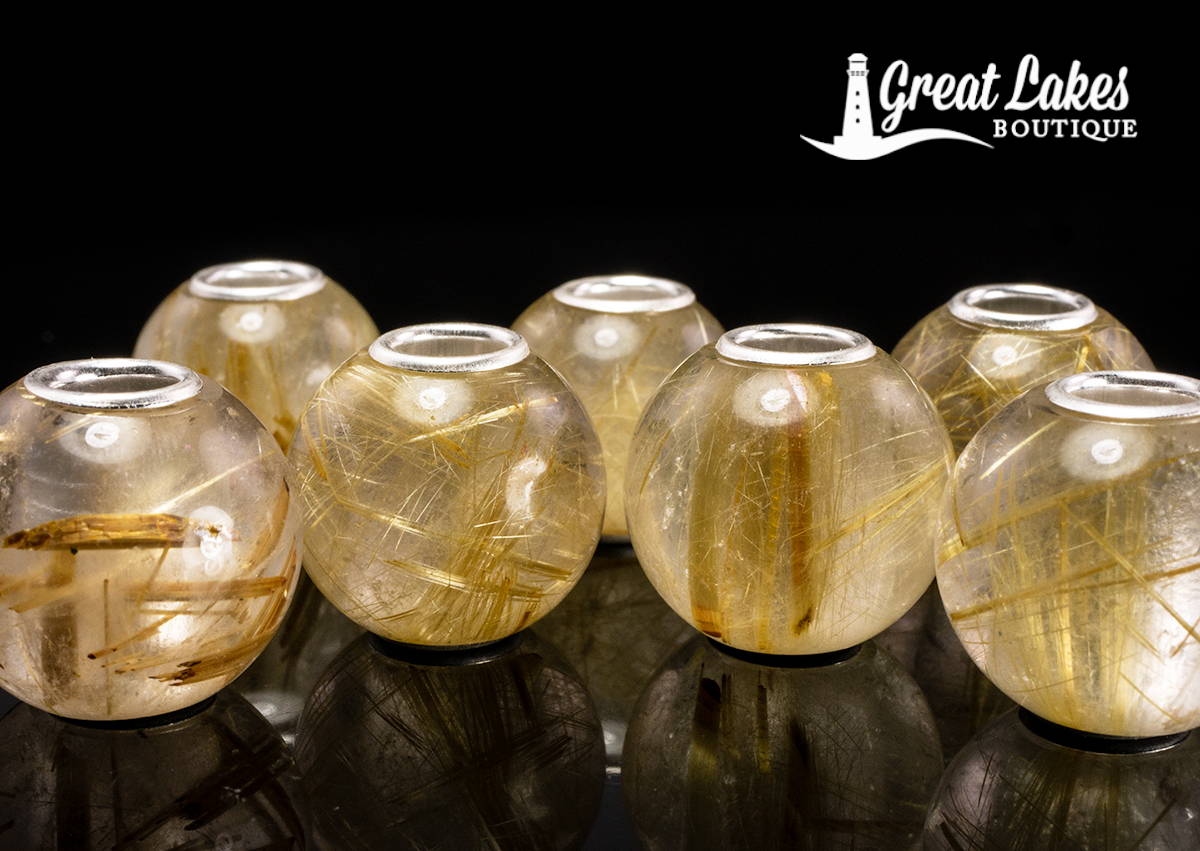 Obviously no gemstones beads are flawless. They're organic materials and you'll find inclusions and surfaces won't be the mirror like effect you find on glass.
Nevertheless this brand are making consistently exquisite stones with a huge selection. If you're a gemstone enthusiast, do take advantage of this sale to explore this brand's range of stones.