This charm bracelet blog brings a little bangle inspiration for the mid-winter and festive season.
We're now just a couple of days from the winter solstice and then a few more from Christmas itself. Whether you enjoy Christmas or prefer to honor the broader season, there's a wealth of amazing beads to help you do so. What follows is a bangle stack inspired by the season itself as opposed to the holidays.
The tale of the Holly King and the Oak King features in various folklore and mythology. The Holly King is the personification of the winter seasons, where the Oak King represents the warmer months. They're locked in an eternal battle resulting in the constant cycling of the seasons. Some even argue that the Holly King is the original Santa Claus, or at least gave rise to the legend of Father Christmas.
This combination uses the Redbalifrog Holly Man and Green Man or a seasonally inspired combination.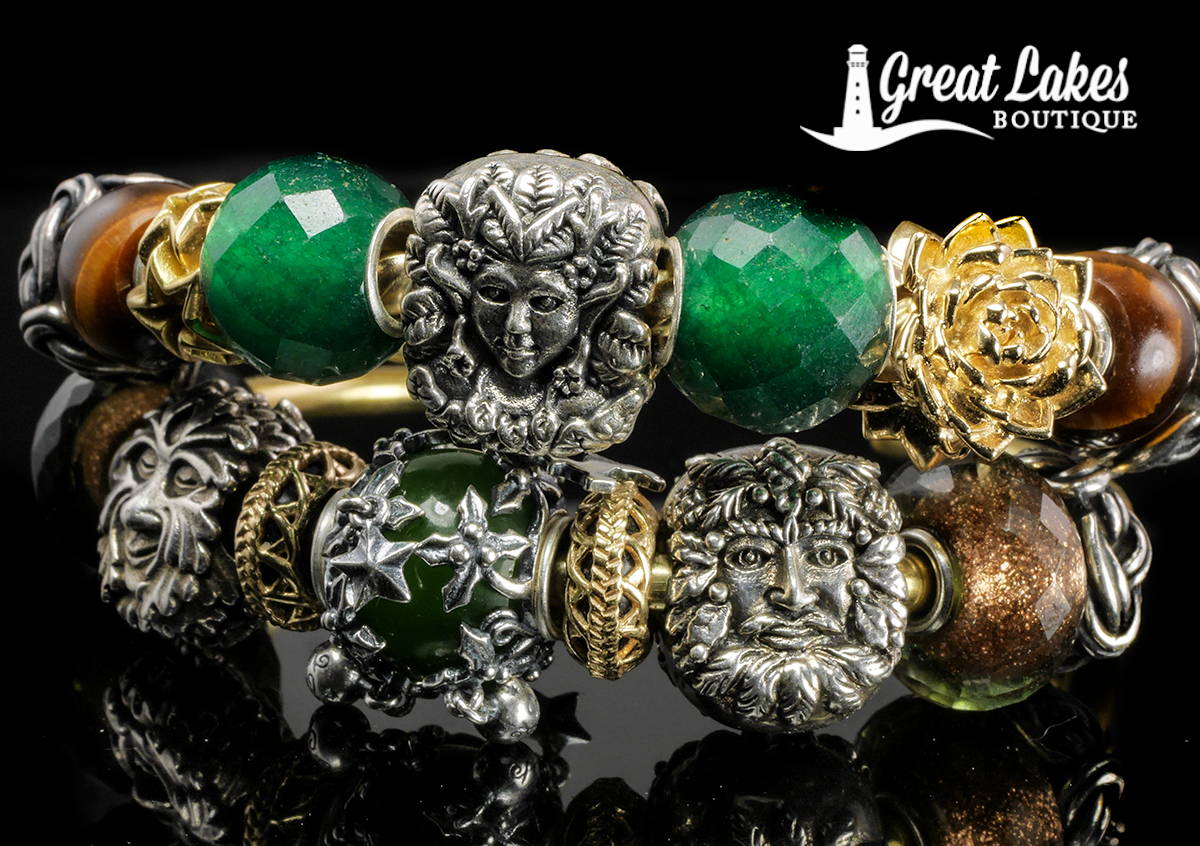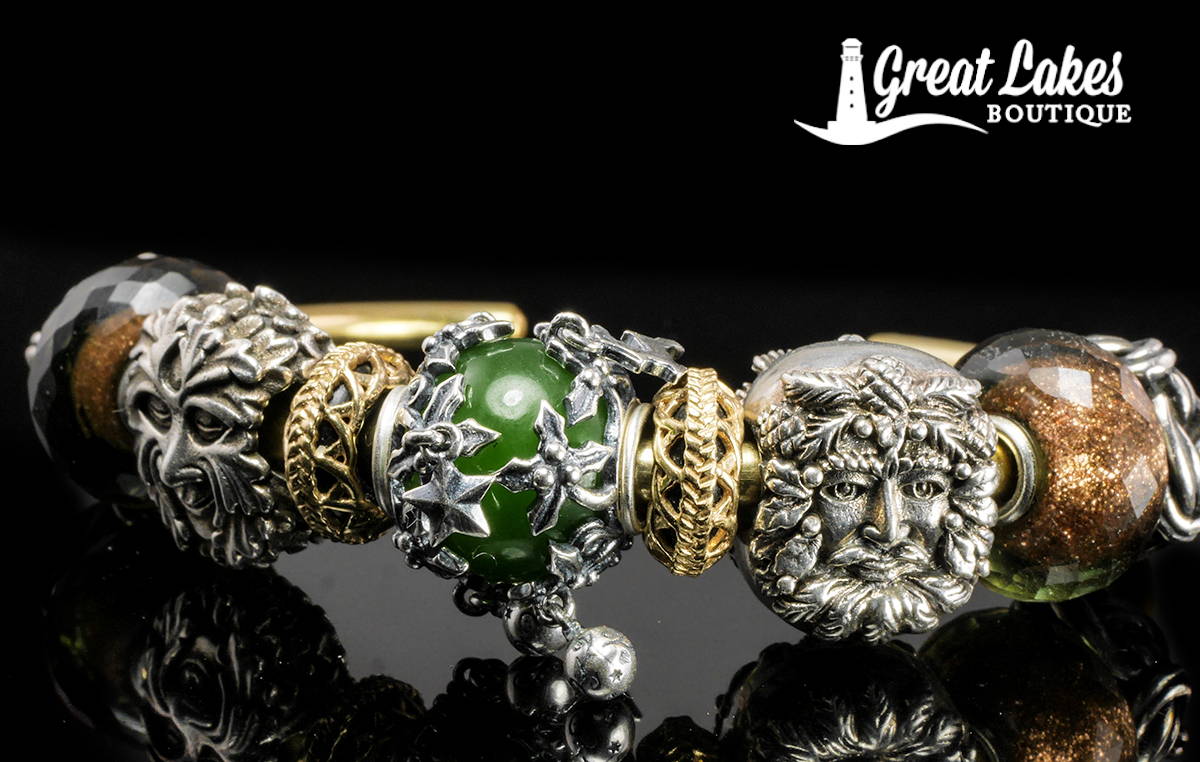 The focal is the limited edition Chrismas Duet from The Palace of Amber. We don't have many of these left but they're part of the winter sale, saving you 25% off the entire brand!
I adore the holly motif on this decorative core and that combined with this rich emerald shade conjures images of ancient feasts and celebrations, long before the commercialization of Christmas.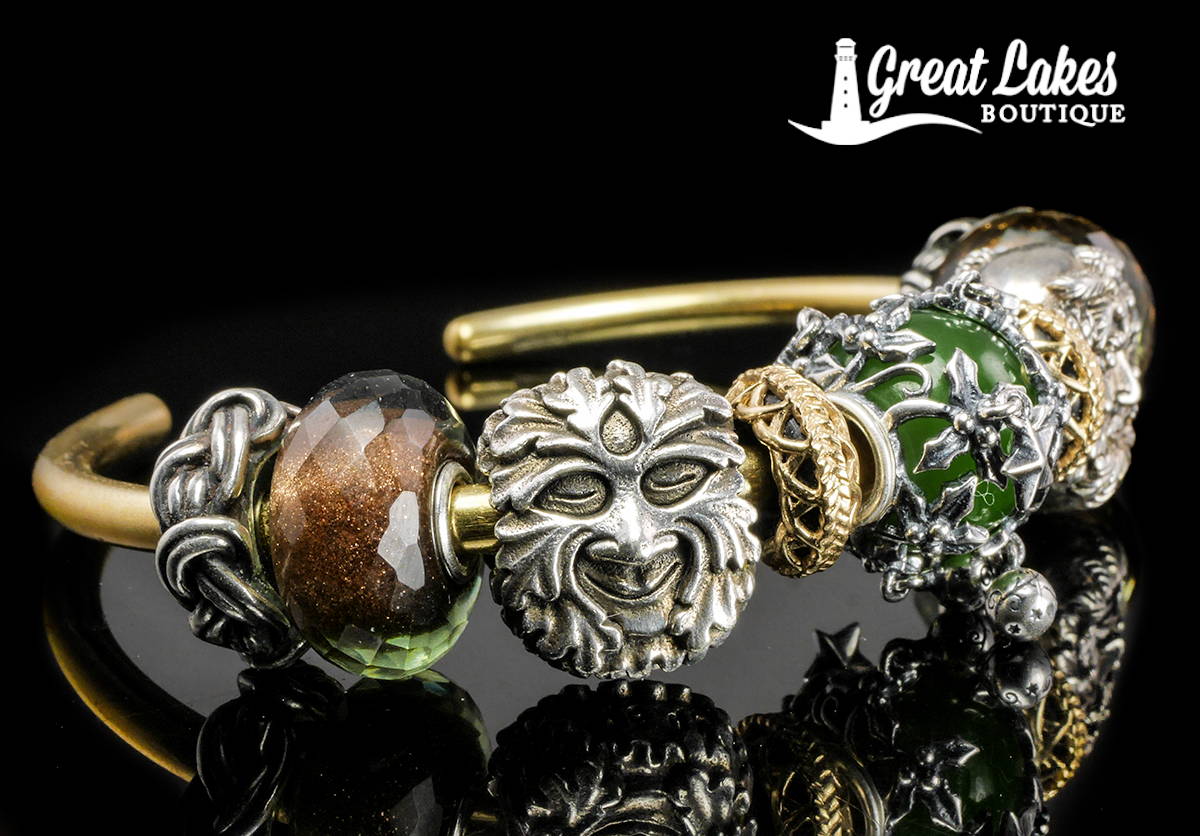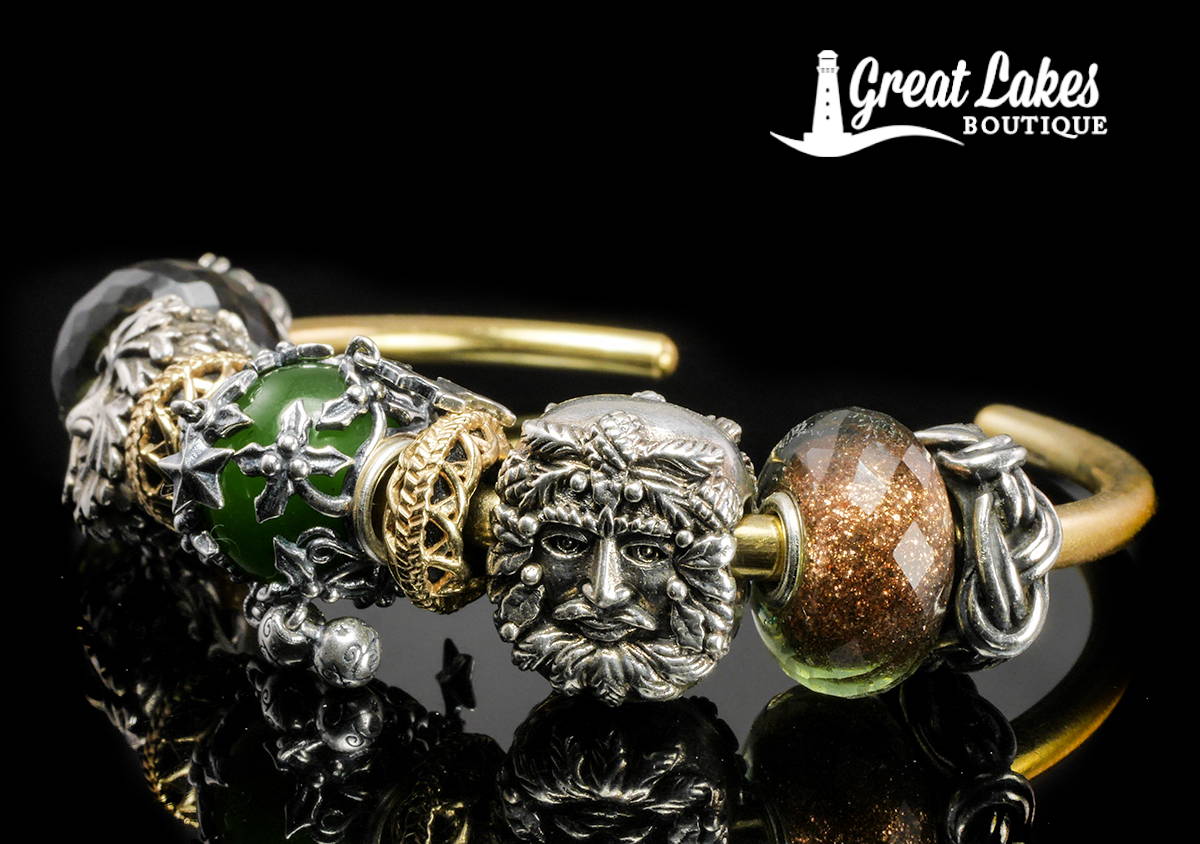 The second bangle features the lovely Redbalifrog Green Goddess as the focal.
The Palace of Amber Round Faceted Green Aventurine sit either side and this is one of my favorite stones of the winter. These are an amazing color and this cut is such a great size. The Trollbeads Round Tiger Eye not only picks up on the chestnut shades of Sense of Shimmer but it has such an organic, wood like quality to it.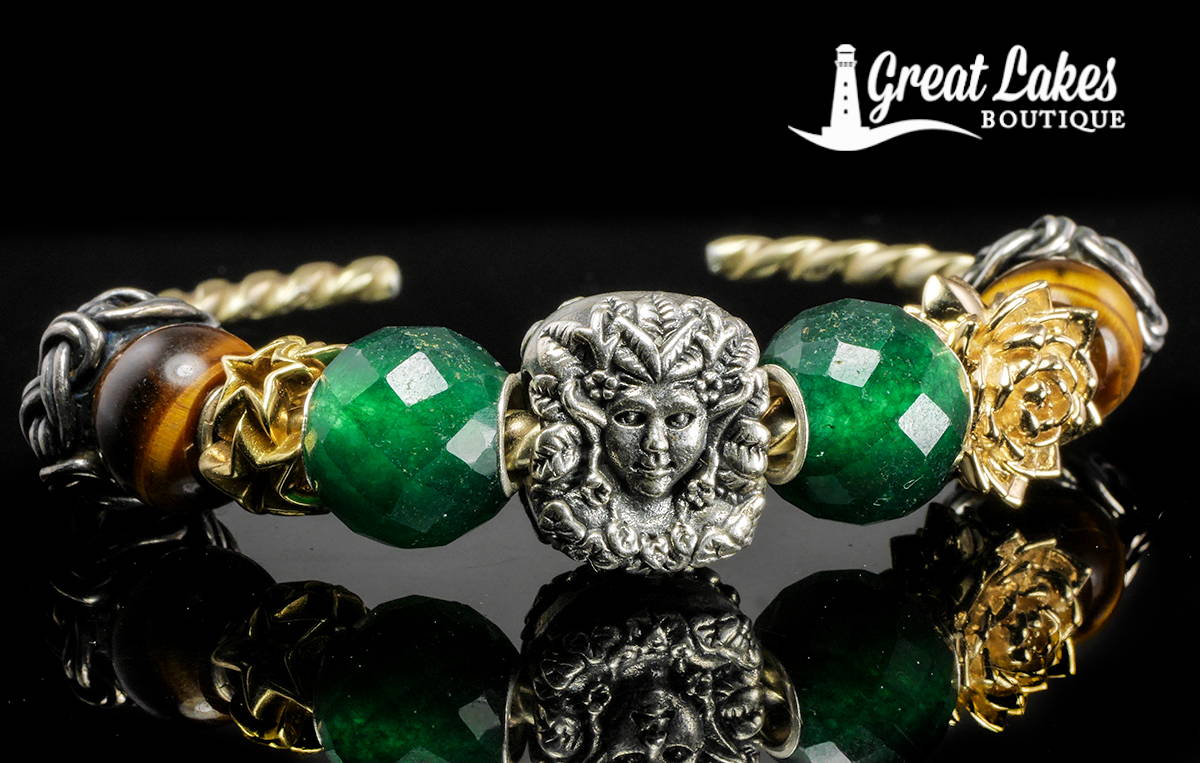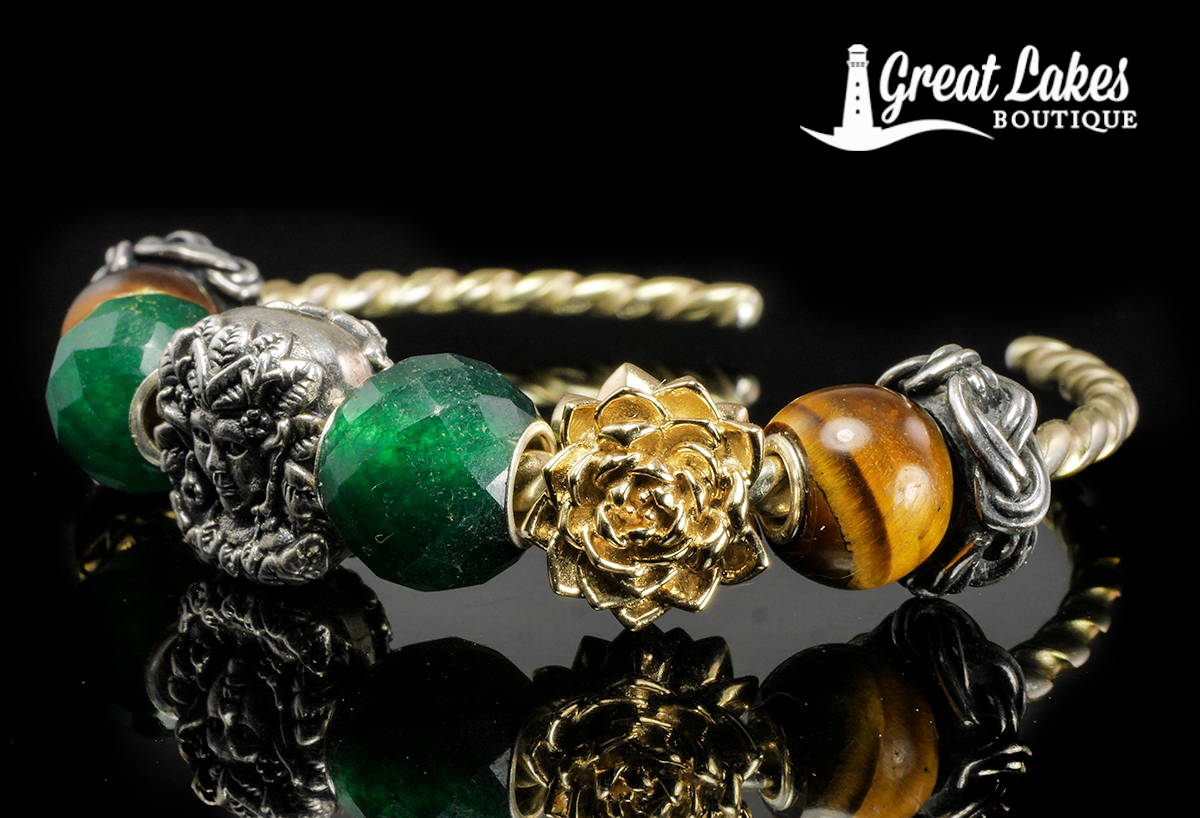 Finally here's another picture of the end result. The colors are rich and festive but there's strong nature inspired motifs. Of course the combination is brimming with stones too, (just the way I like my bangles!)