This bead bracelet blog brings a little inspiration for The Palace of Amber Winter 2020 release.
Earlier today the second part of The Palace of Amber Winter 2020 Collection launched, featuring the brand new Silent Night Stoppers and Sugar Plum and Winter Rose glass.
With the first real winter storm of the season having arrived today, it feels an apt time to feature these new beads on a season bracelet.
This is a soft, pretty and elegant color scheme for the winter season and it was created with longevity in mind. The bold bright shades of Christmas are so amazing but they can be difficult to use beyond the festivities. This release is more in honor of the season (and hopefully there's pieces here you'll use beyond too,) as opposed to just the holidays.
The colors on this bracelet are provided by the new decorative core glass which we just adore. The core is designed to match the Evergreen stopper and it is exclusive. The stones used here are The Palace of Amber smoky quartz and gray moonstones.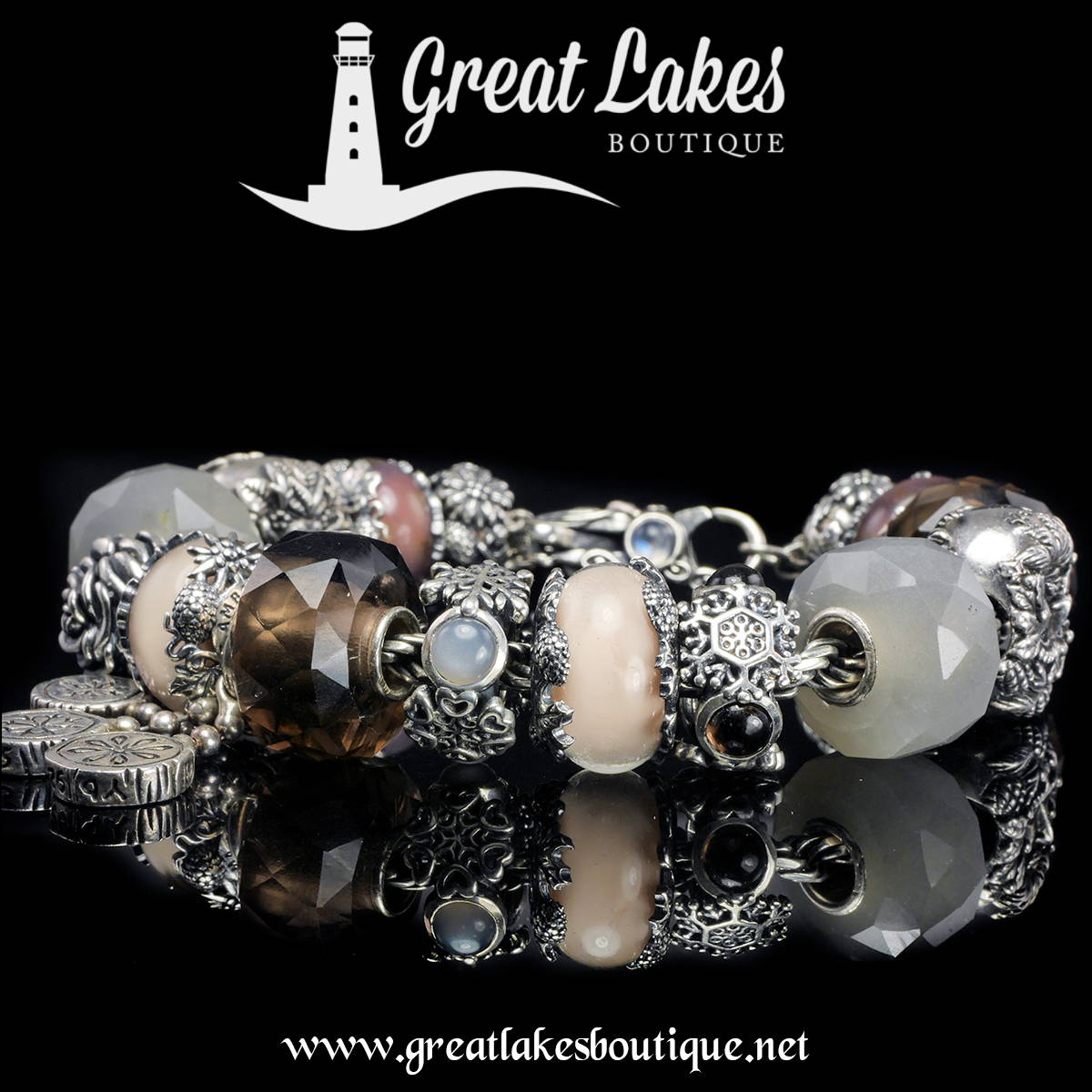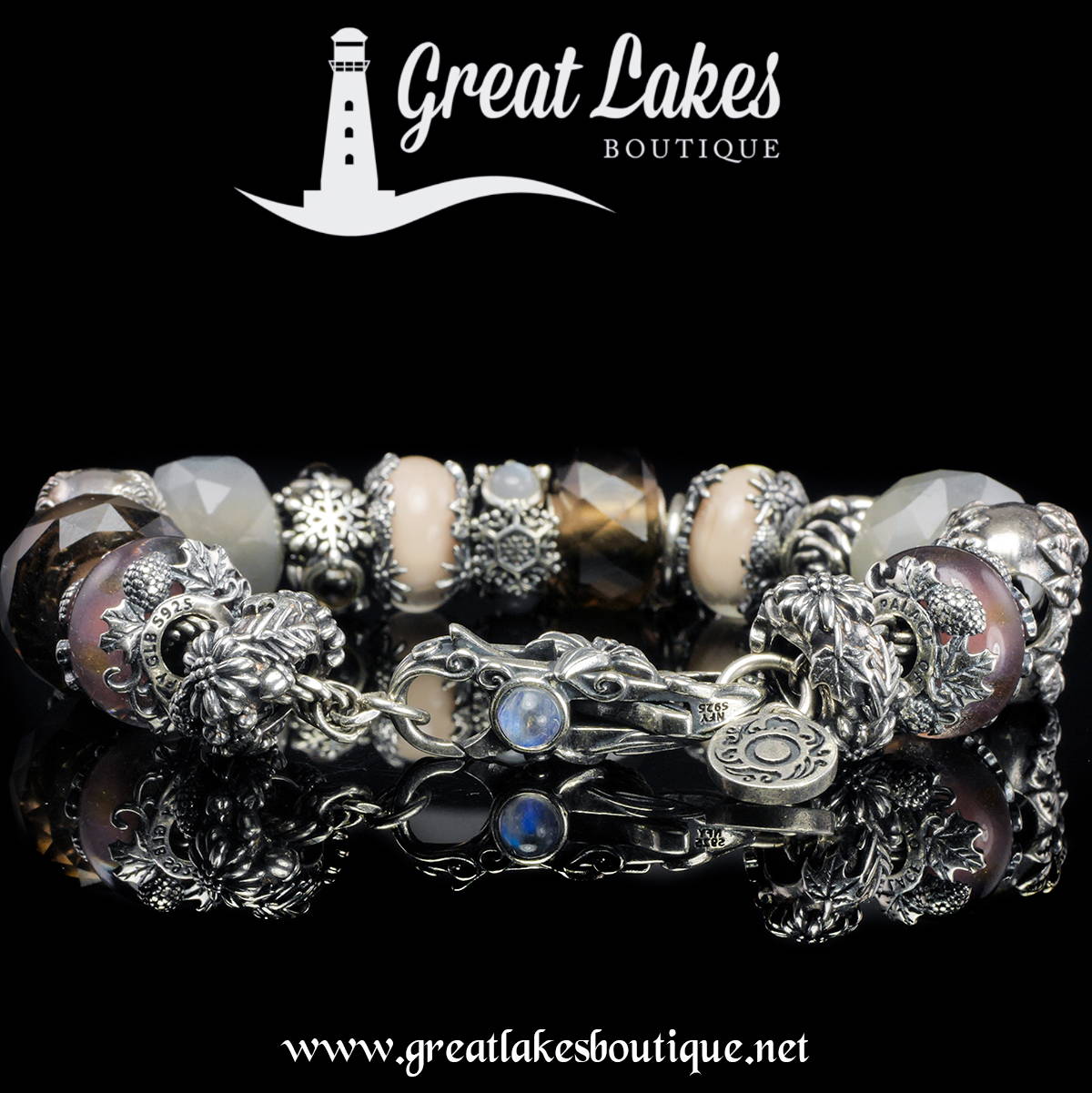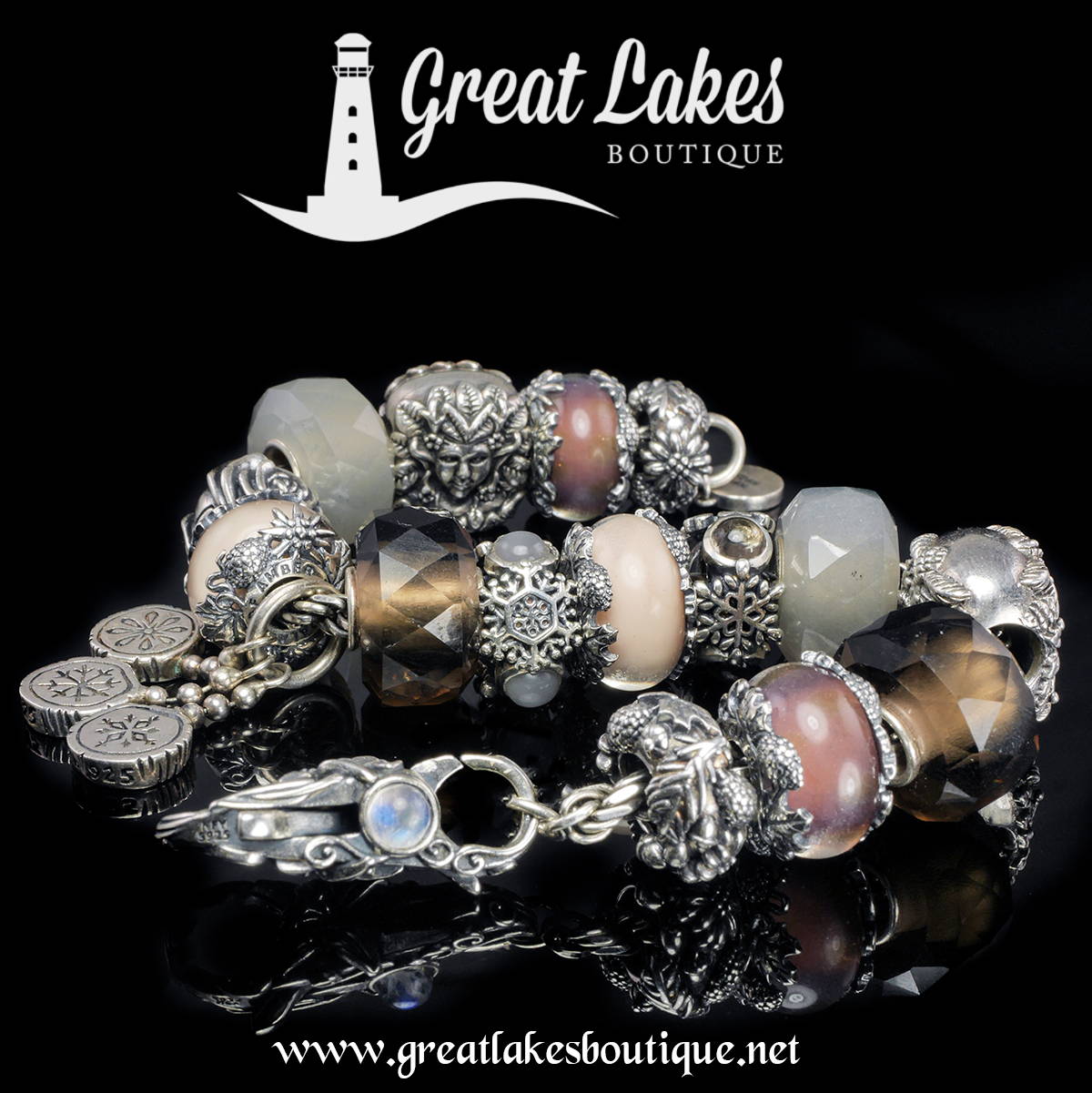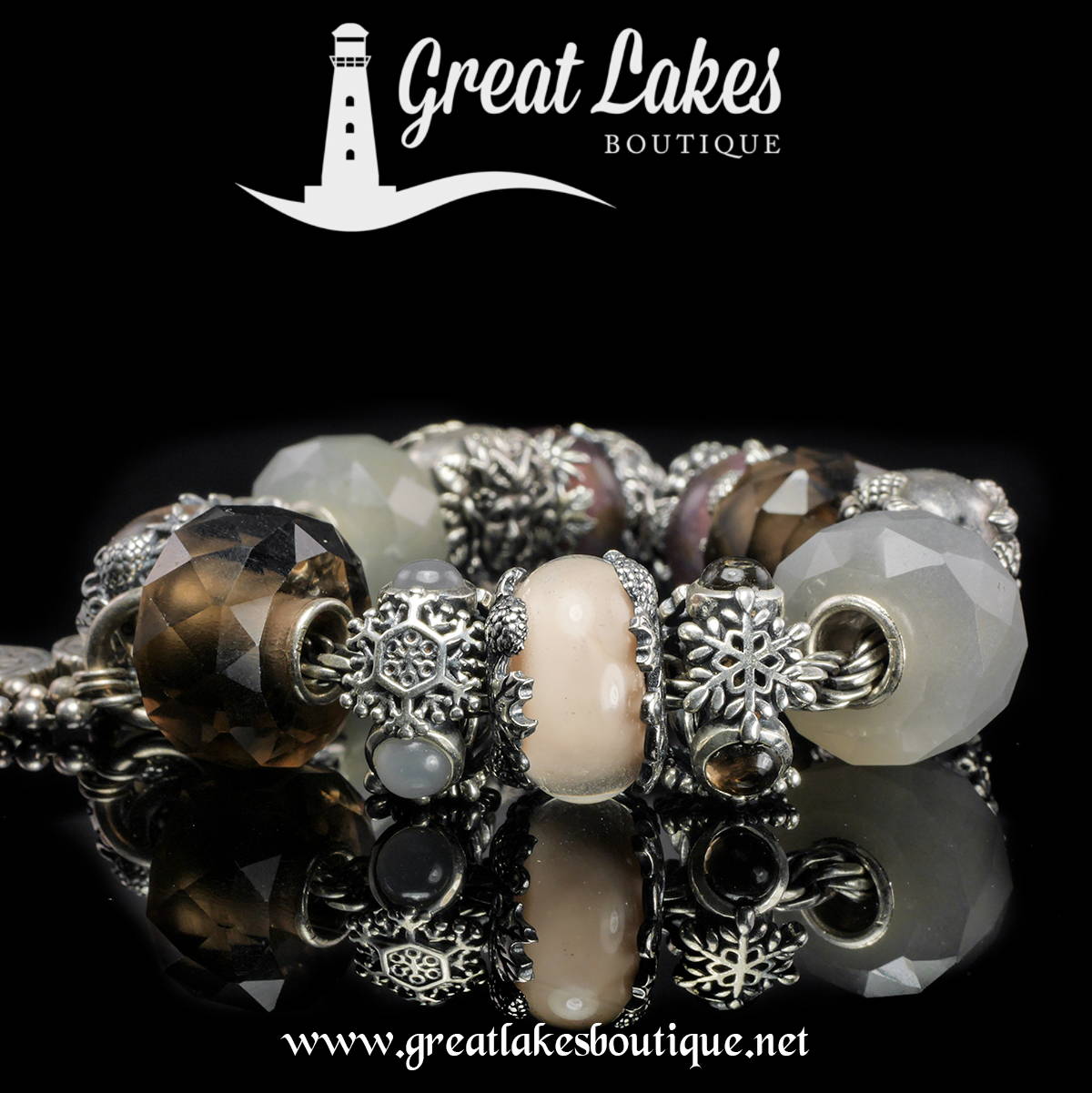 The Silent Night Stoppers are used here either side the focal Winter Rose glass and I tend to use stoppers a lot in place of beads. I usually like their smaller, neater size when it comes to designing. Simultaneously as I'm predominantly a bangle wearer, I prefer the versatility of stoppers. It removes design limitations and I love that.
Silent Night is available with either a smoky quartz or a gray moonstone, again to complement the colors of the season.
Other silvers used are the Redbalifrog Green Goddess, Holly Man and Snowflakes and The Palace of Amber Rosa Clip and Evergreen Stopper.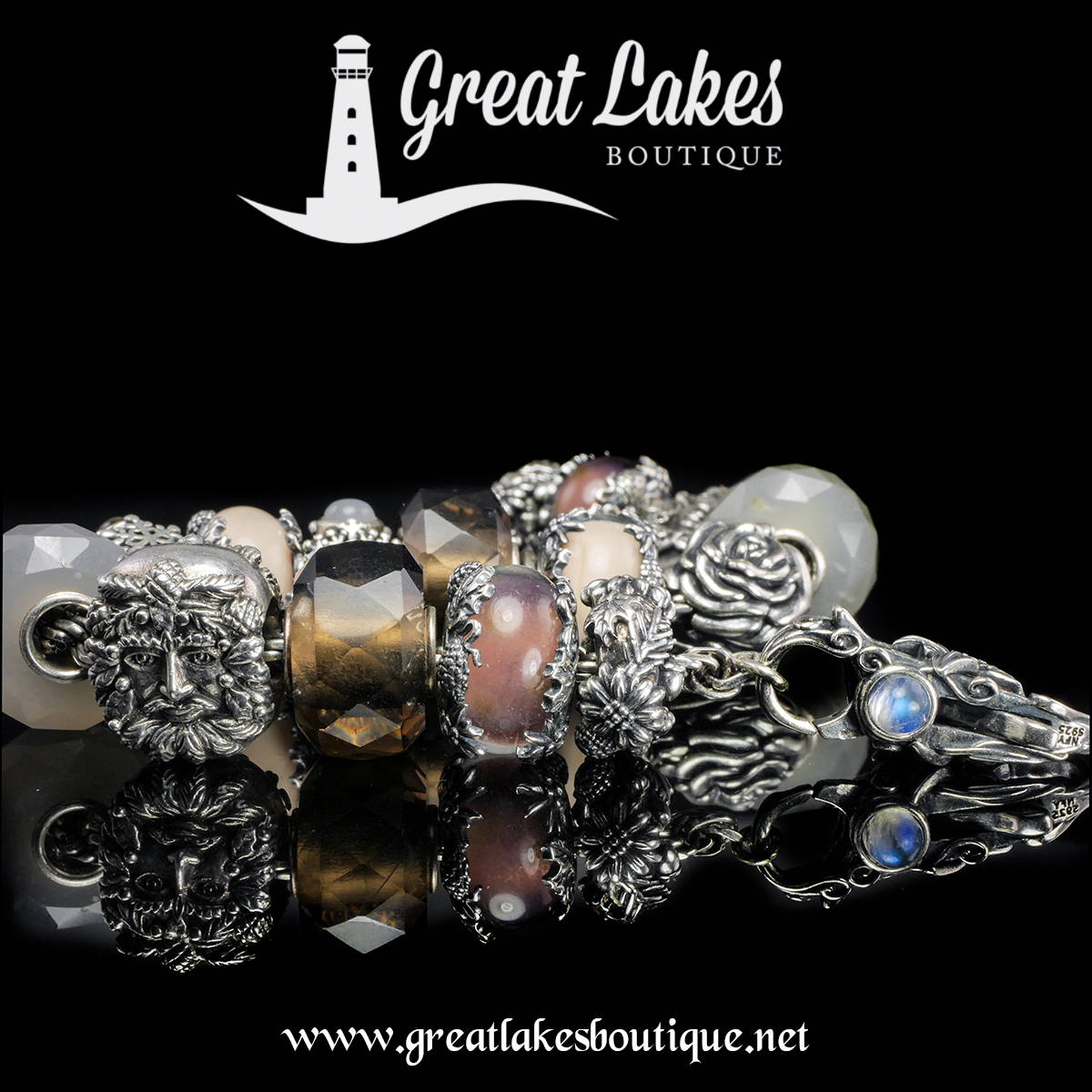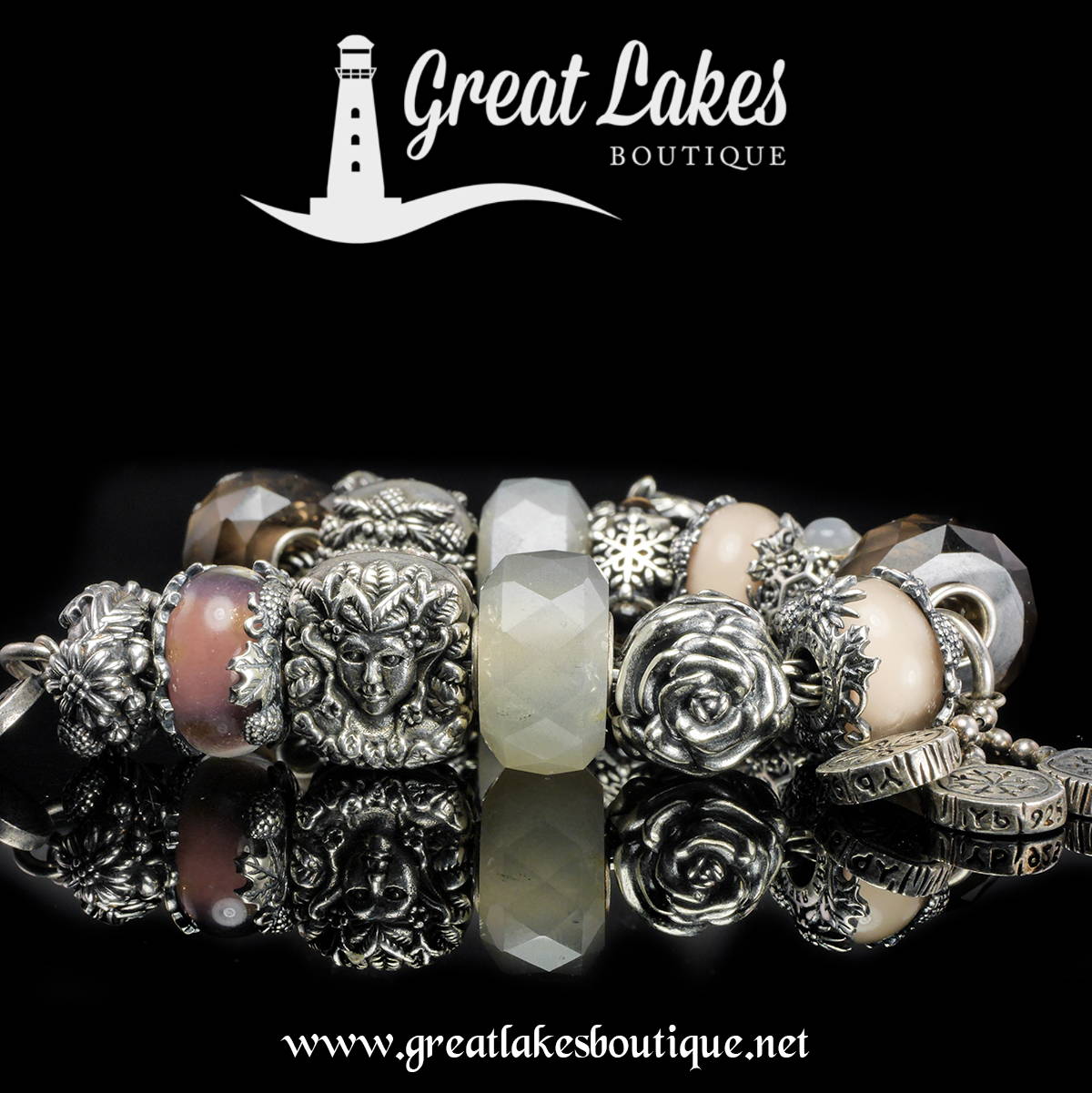 Decorative cored glass has been in the planning phases for quite some time. The Palace of Amber have perfected this theme for their gemstones so it felt a really natural progression. Here you can see some of the details on this core, including the pine cone and maple leaves. These turned out better than we'd even hoped and they are so beautiful in person!
The lock on this bracelet is the Pure Love Delight Lock and many of you have been asking about restocks. They are on their way but just as the mail slows down for our customers, it does the same for us with incoming stock. Be sure to add it to your wishlist and the website will automatically email you when it's back in stock.