This Trollbeads blog alerts readers to the start of an amazing Trollbeads Free Bangle Promotion for Christmas.
Just moments ago the latest Trollbeads promotion started and it's really, really good. This offer runs until the end of the month but it has perfect gifting potential.
Spend $250 or more on Trollbeads and get a free Heart Bangle worth $116.
If you're a Trollbeads unique lover, it's actually even better. Trollbeads uniques are buy five get one free and we are letting you stack these two offers. This means you can choose six uniques, pay for only five of them and still qualify for your free Heart Bangle too.
To participate in this offer you simply need to place the bangle in your basket along with your qualifying order. The cost will be discounted at checkout. If you opt to shop uniques to qualify, your free bead will also be discounted at checkout.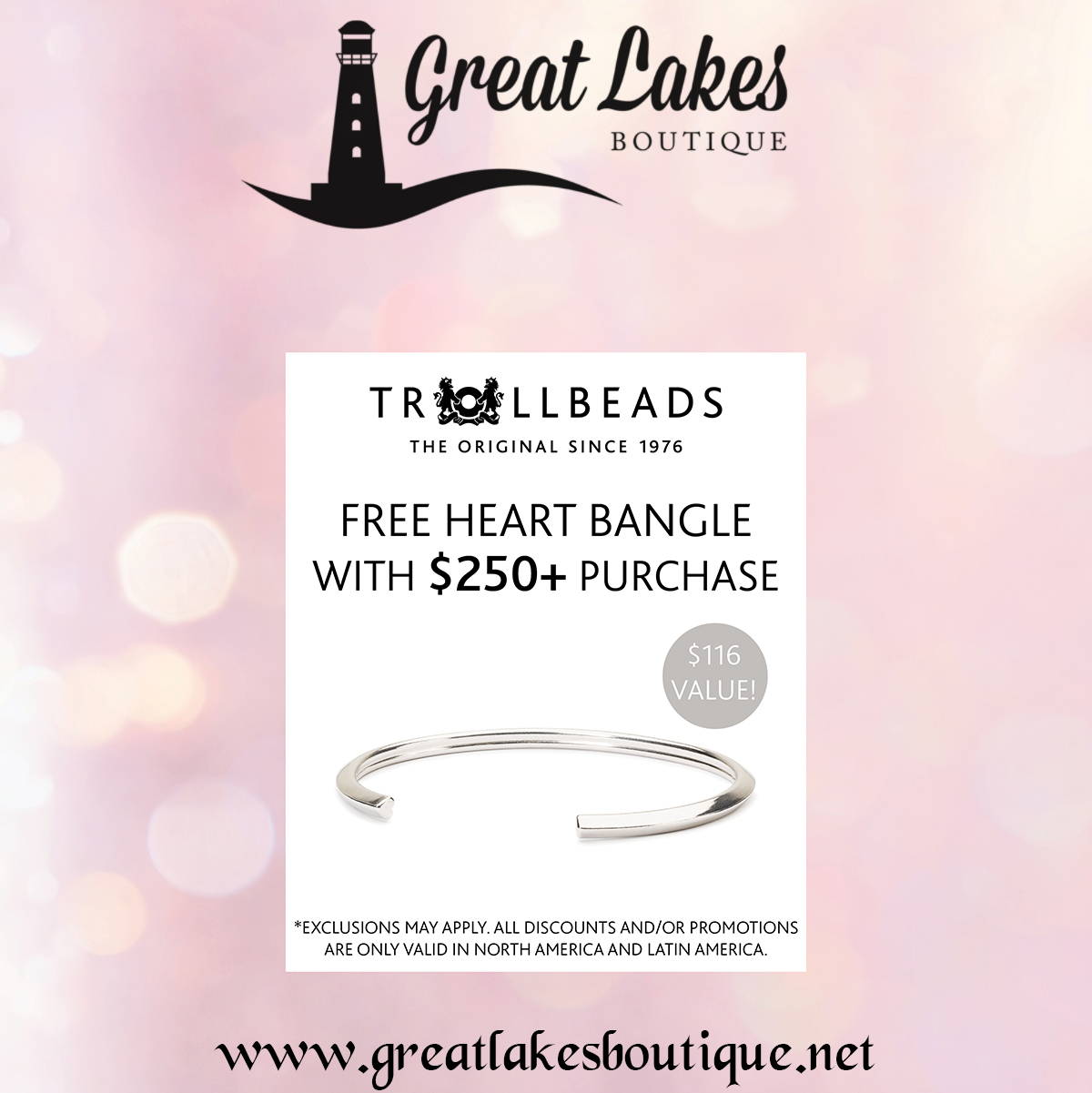 Aside from the amazing promotion stacking, there's other reasons I love this offer. Firstly I adore bangles and the spend to free gift ratio of this offer is great. If you don't need an extra bangle yourself, this could make a lovely gift. Trollbeads bangles look lovely without beads and just as a stand alone piece of jewelry.
There are no restrictions on which Trollbeads you choose to qualify for your free bangle. That means you can shop the new Dragon of Power or Christmas beads and still get the free carrier too. Free bracelet promotions are common. Free bangle promotions are absolutely not!