This bead bracelet blog brings a preview of The Palace of Amber Winter Flower, launching ahead of Thanksgiving 2020.
At 6pm tonight The Palace of Amber Winter Flower will debut on our website. This bead was created for Thanksgiving and as usual is a limited edition. The bead will be live at the link below at launch time.
The Palace of Amber Winter Flower features a particular type of red agate. This stone was chosen partly of course for it's color but also because it has more translucent areas than a regular red agate. This means some of the beads have what almost look like falling autumn leaves captured inside of them.
The core itself is a mix of leaves and sunflowers to mark the end of the fall season and the start of the holidays. You'll notice several of the recent releases use this floral detailing and this was of course deliberate to create a cohesive set of beads for the fall season. For those of you who loved (or missed) Blaze of Glory last year, this is such a must have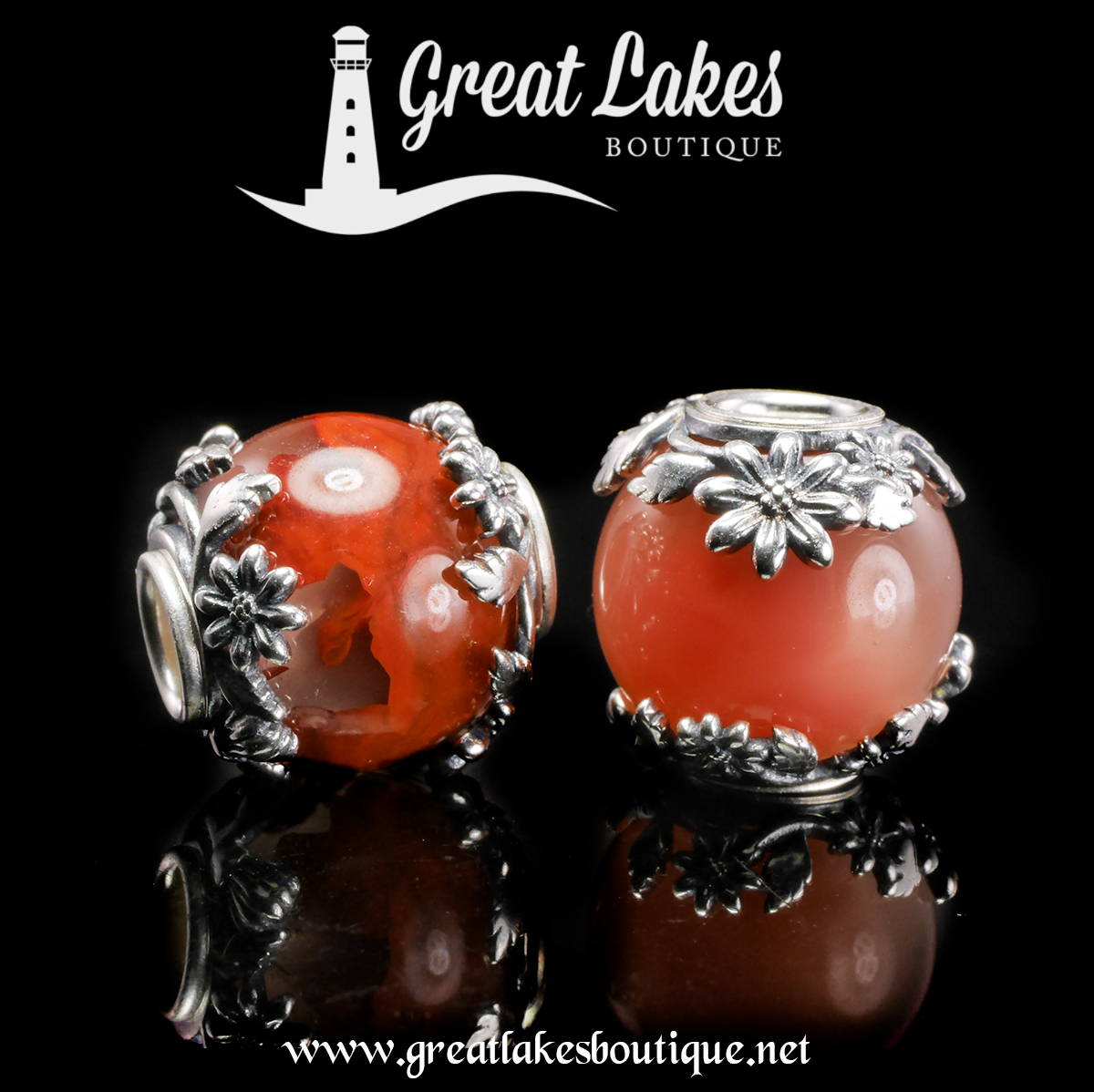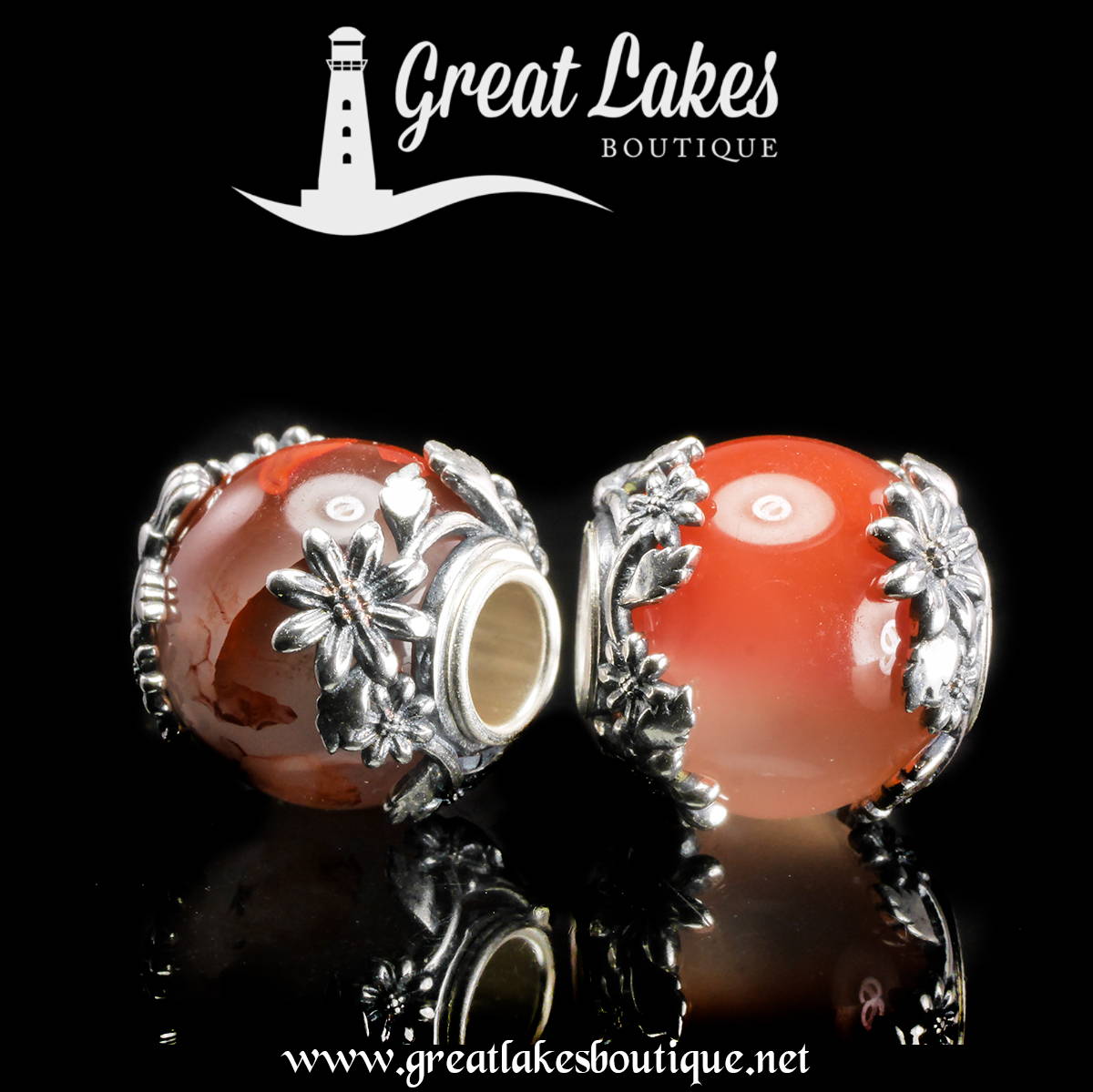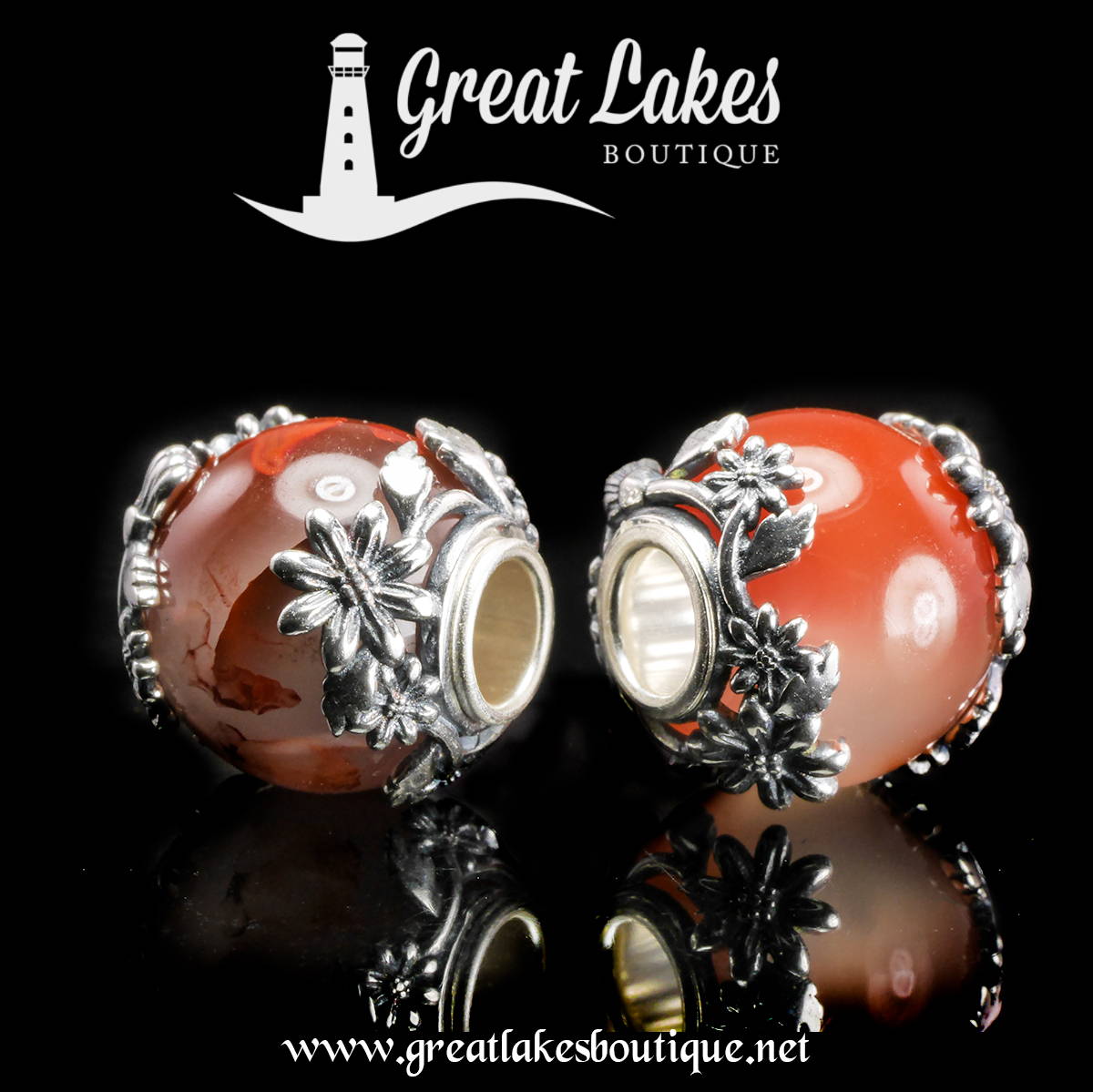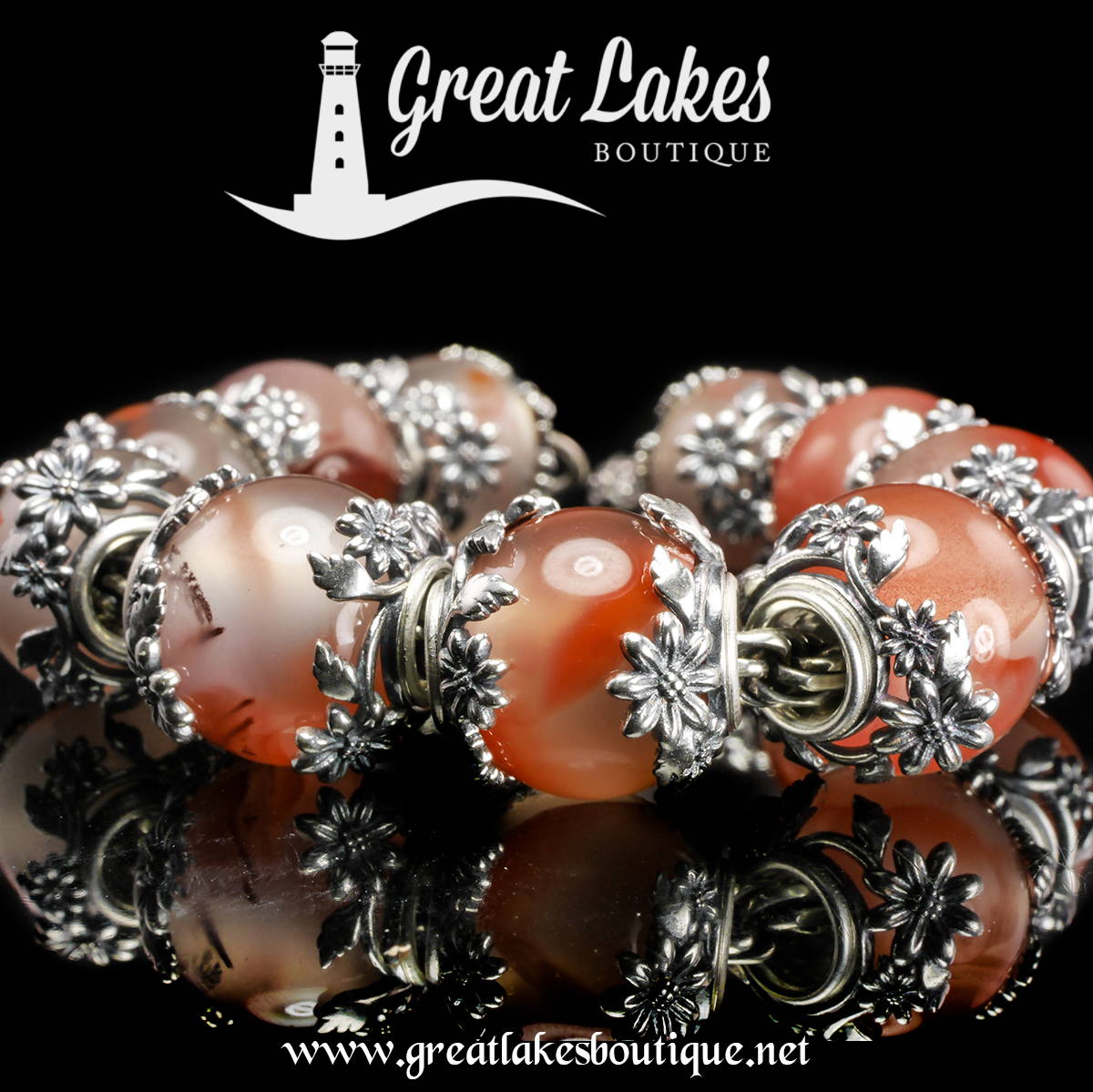 There is variation in the stone but of course you'll be able to shop from live images. I like to think of them as setting an early morning scene, with a little mist in the air and vibrant orange and red foliage littering the area.
For anyone yet to treat themselves to The Palace of Amber Winter Bird meanwhile, please be aware there's now only two remaining in stock.