This charm bracelet blog shares a little inspiration with a Thomas Sabo Karma Beads green spring inspired bracelet.
We're now just a couple of week from the metereological start of spring. We're heading into the new season with two new bead brands, one of which is Thomas Sabo Karma Beads. Today I want to share my second bracelet and this one is a little more themed for the spring season.
It's worth noting there are two Trollbeads Round Malachites on this bracelet at either end. Though there is a malachite in the Thomas Sabo range, we're also aware that many of you are curious about size comparisons and the best way to show those is always to style the beads. It offers a better feel than measurements. For the most part the Karma Beads gemstones are equal to or just a shade larger than the Trollbeads round gemstones.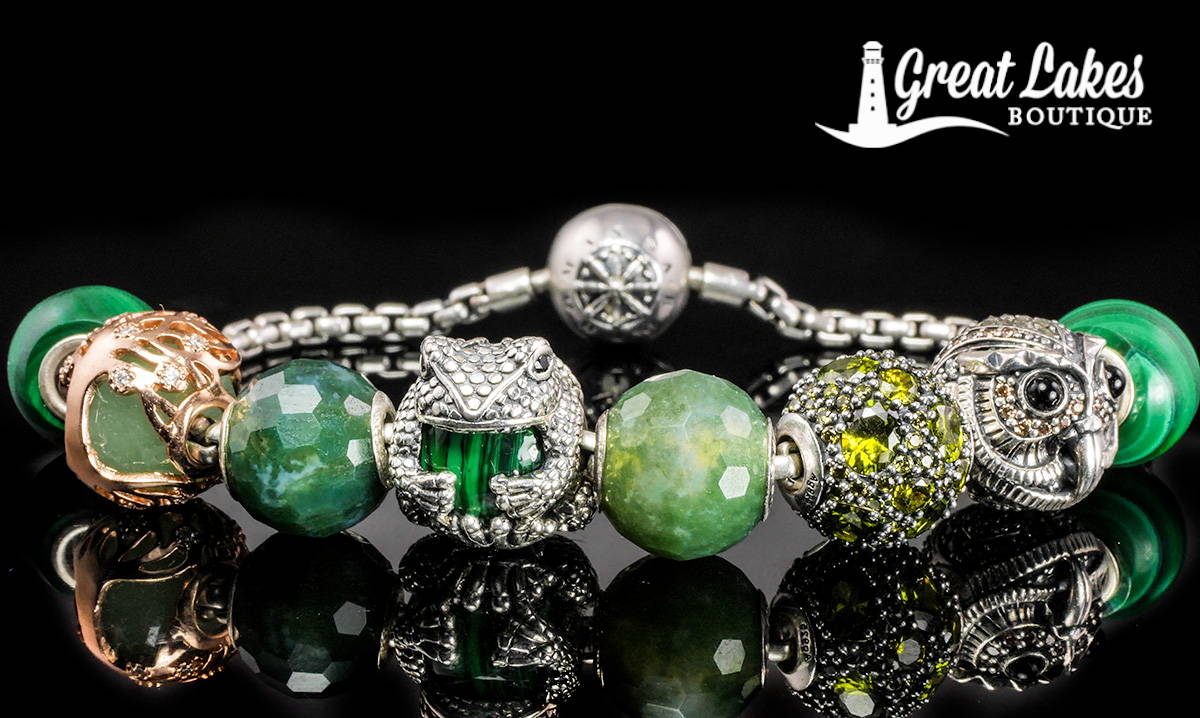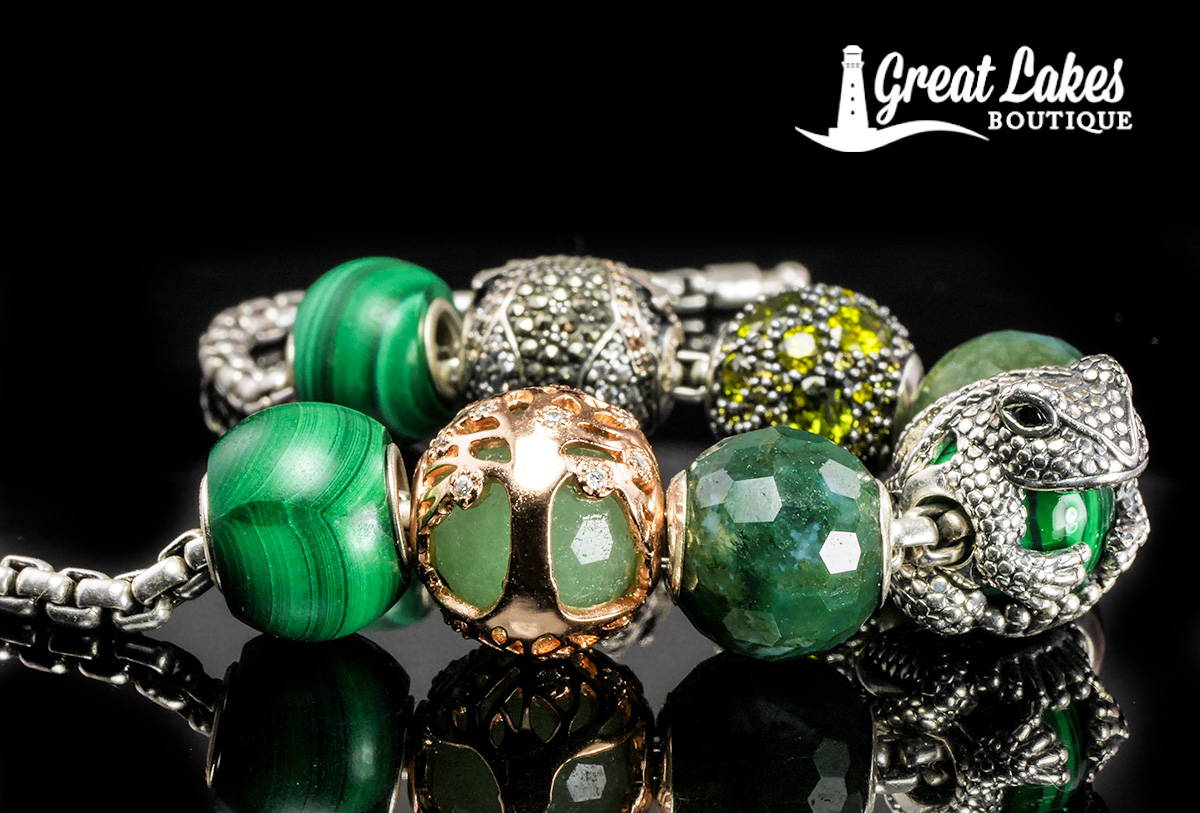 The Karma Beads gemstones on this bracelet are heliotropes and we listed live image just yesterday. Heliotrope is more commonly known as blood stone but we've yet to see one with the typical red or brown inclusions. For those of you who are fans of moss agates, these are a little reminiscent of those but they do vary a lot.
You'll also see the Green Tree bead here and those who read the original editorial will remember the white version on my first bracelet.
Karma Beads have some amazing animal themed beads. They are incredibly detailed and one of the most popular so far has been the frog. This guy is clutching a malachite stone and makes a great focal bead on a nature theme.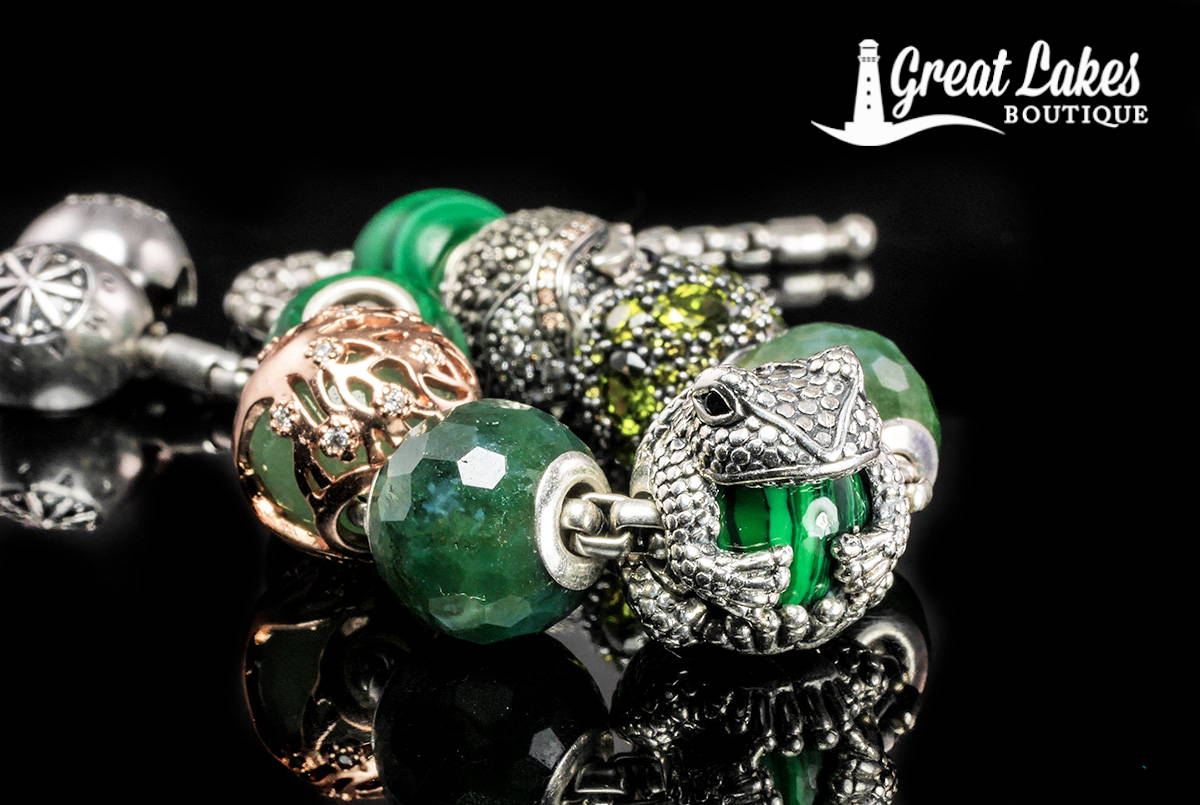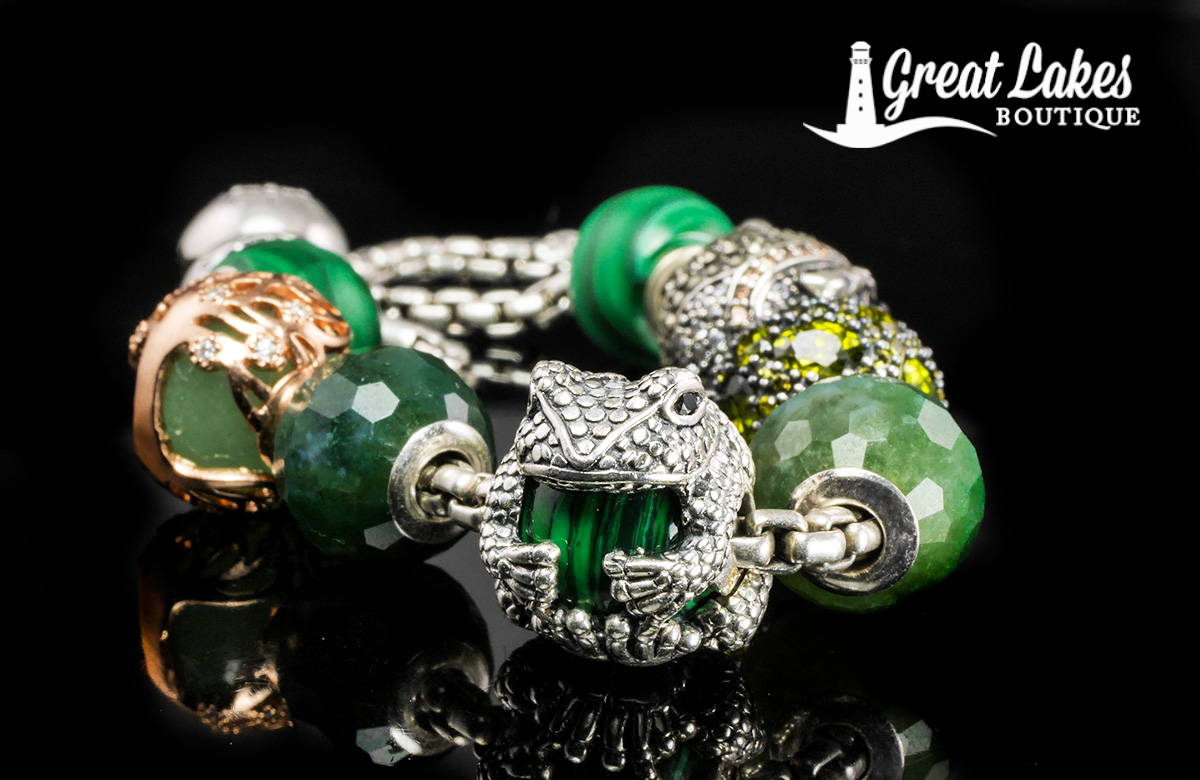 One of my favorite beads from this entire line however is the Thomas Sabo KarmaBeads Owl. Again it's so beautifully detailed. Fall is always my favorite season and this bead makes me long for that season already.
There are a lot of options within this line for forest and nature themed combinations.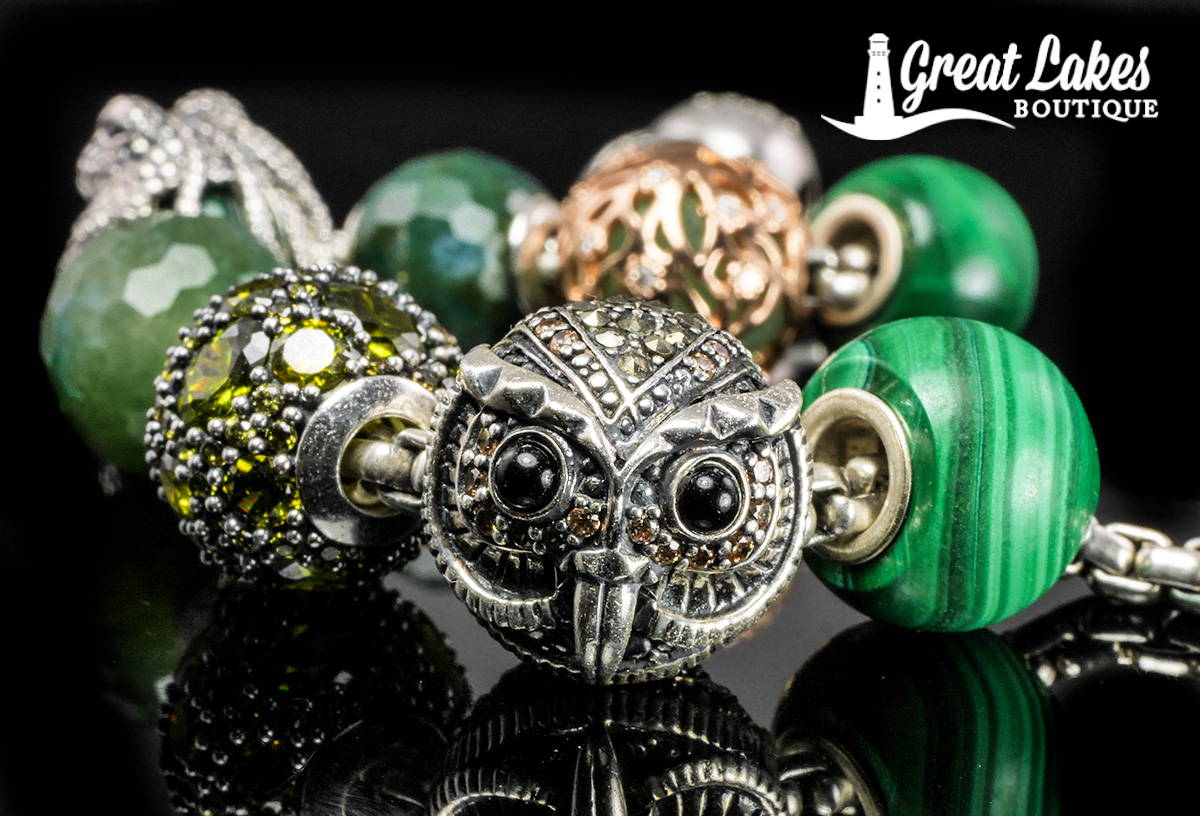 The striking pavé bead is Green Planet and this is a bead I'm longing for in multiples. It's quite an unusual shade of green. It's not a true grass green but a little more of a khaki shade and so stunning in person.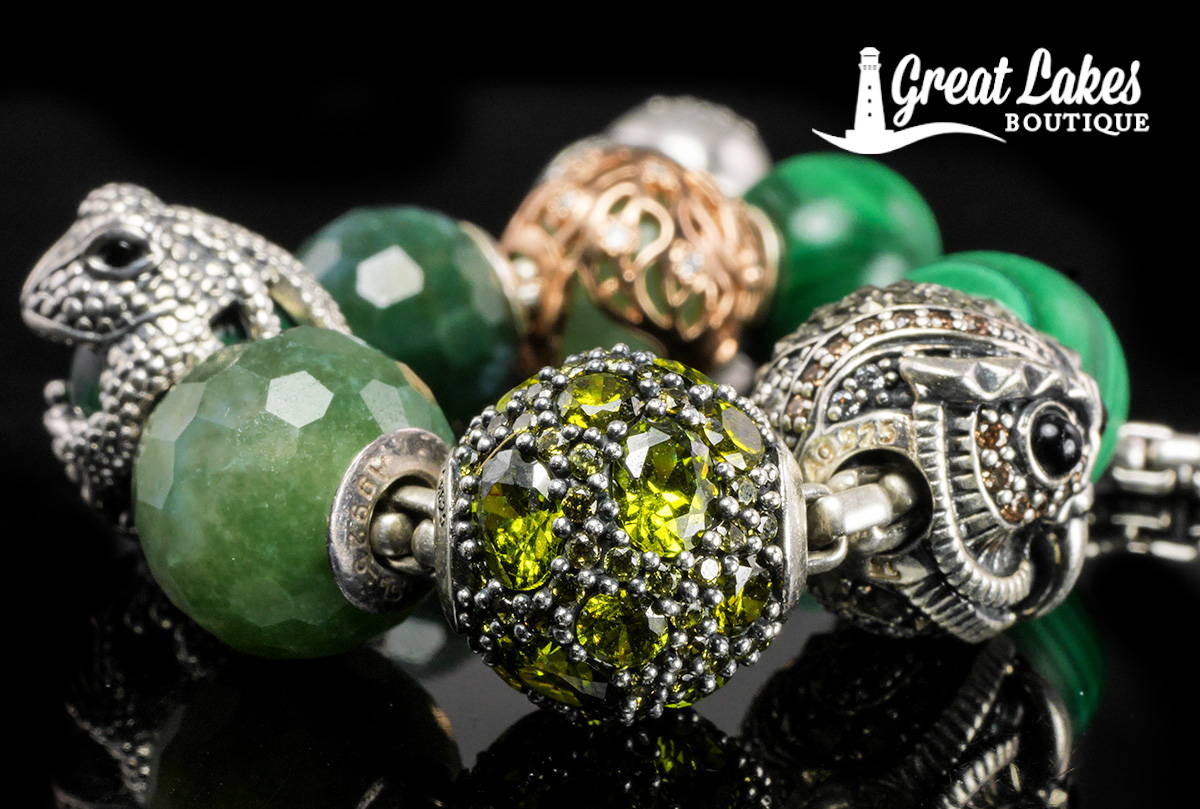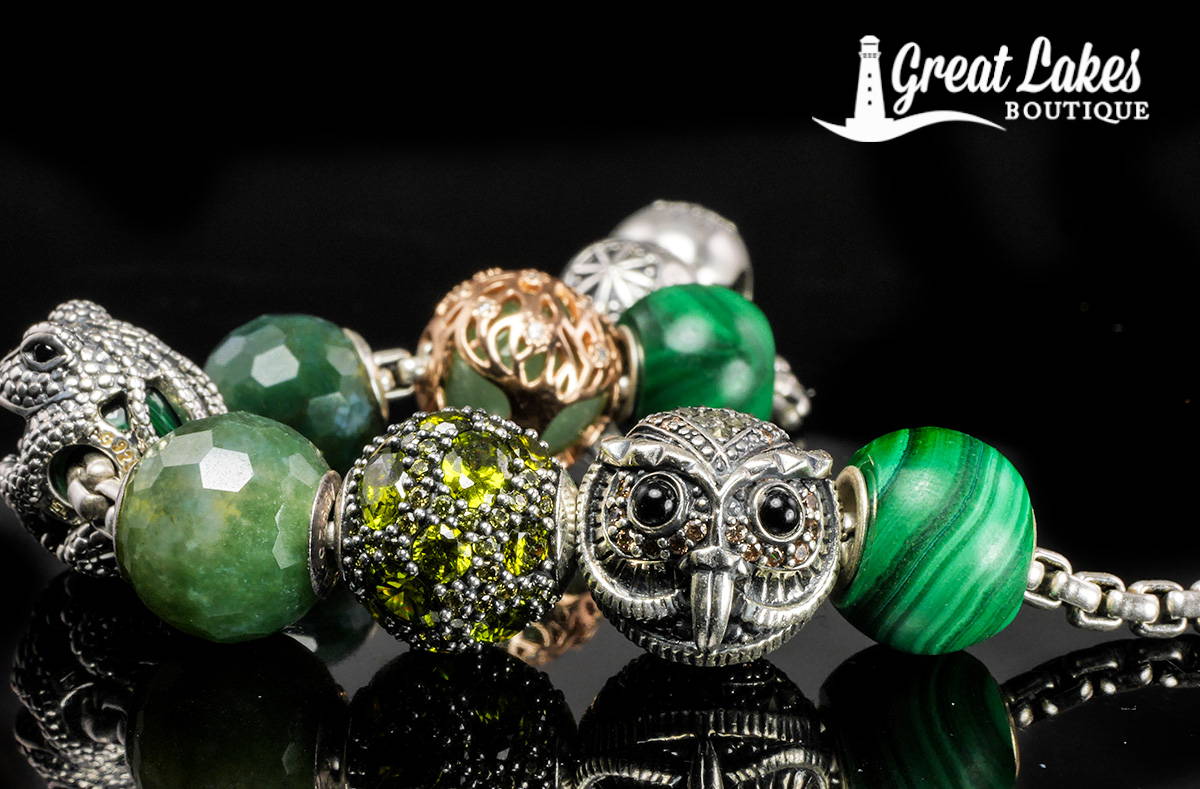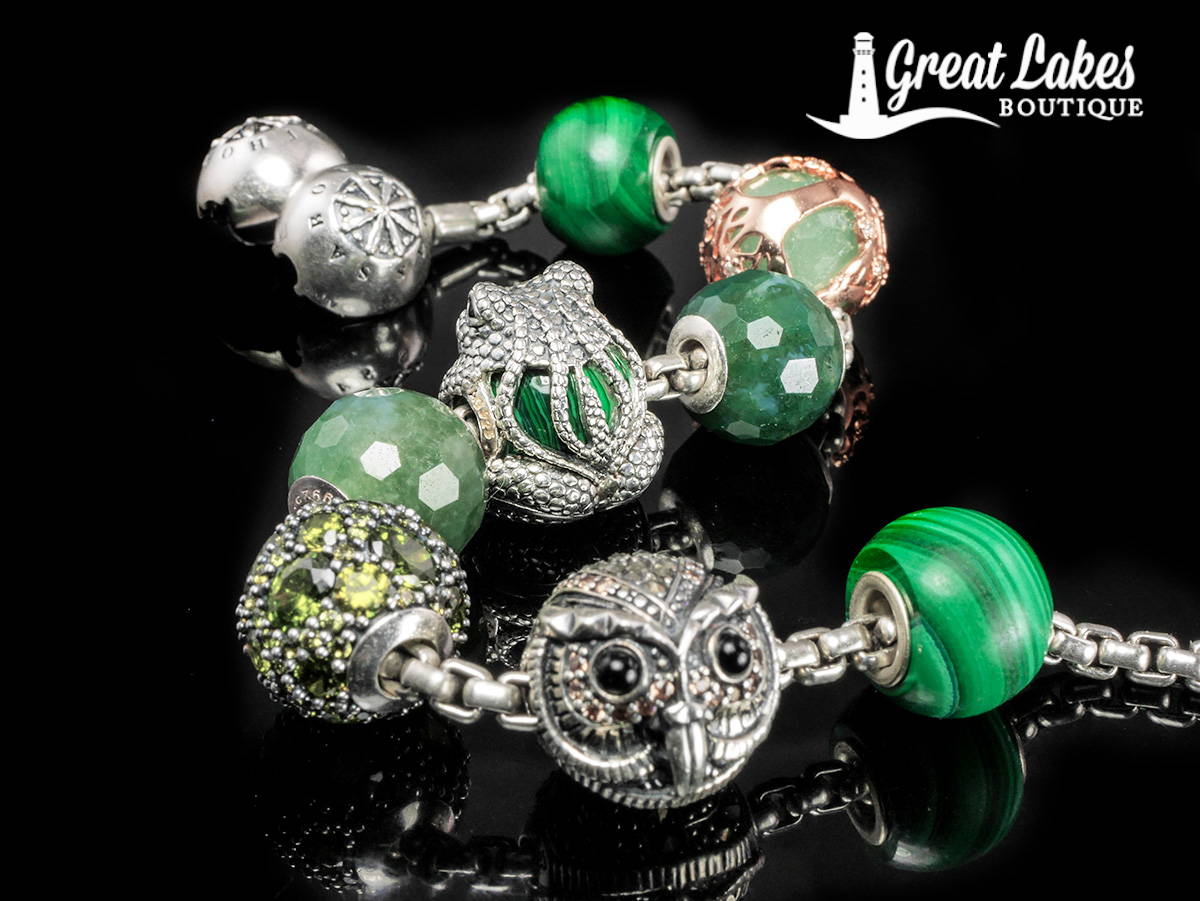 Finally the finished bracelet. Obviously this is a mini bracelet combination. It feels so fresh and welcoming for the new season.
I'd love to combine this with a bangle with the Green Planet bead and maybe a Black Pavé or Black Crushed Pavé.
For those of you new to the brand please remember again that these beads only fit on their own carriers. They are very reasonably priced however and the brand is truly fabulous.
Finally do remember if you want to see either of our new bead brands in person, you can come along to Bead Bash on the Lake in May. With two new lines to share it's going to be our largest event in terms of the sheer selection of beads and brands available.