This charm bracelet blog offers an introduction to the Thomas Sabo Karma Beads line.
For the longest time we've been admirers of Thomas Sabo so it feels apt that one of our two new bead brands for spring 2020 is Karma Beads. Thomas Sabo Karma Beads is well established now and though we all thought it looked amazing in images, those pictures don't do justice to the pieces in person. What you can expect is very intricately detailed beads in sterling silver, gemstones and gold plating. They're quite consistent in size but we've added the exact dimensions of each bead to our product pages.
What follows now is a quick introduction to the line for those keen to shop immediately. There is one disclaimer however.
Thomas Sabo Karma Beads is a brand new line for us and as such, we do not have a huge inventory yet. We have some beads in stock. We have a large package en route and we will be placing orders as needed. We are asking for a little patience with us. We will be emailing all the customers we know will need to wait for beads to arrive.
The immediate thing to be aware of is that most of you will need new carriers for this line. Karma Beads use a very tiny core (though they will fit the now retired Pandora Essence Bracelets.) The good news is that their bracelets and bangles are as lovely as their beads and we feel they have a good price point.
The bracelets are retailing at $69 and you do not need an additional lock. They incorporate their own decorative clasp with Karma Beads logo. Please do be aware we do recommend that bracelet wearers invest in a stopper to wear at the end of the bracelet. This will prevent any runaway beads when you open the clasp. Safety chains are also available.
The bangles also retail at $69 and that includes a pair of plain stoppers. Please be aware that Karma Bead Bangles aren't designed to hold more than five beads per the brand's own recommendations.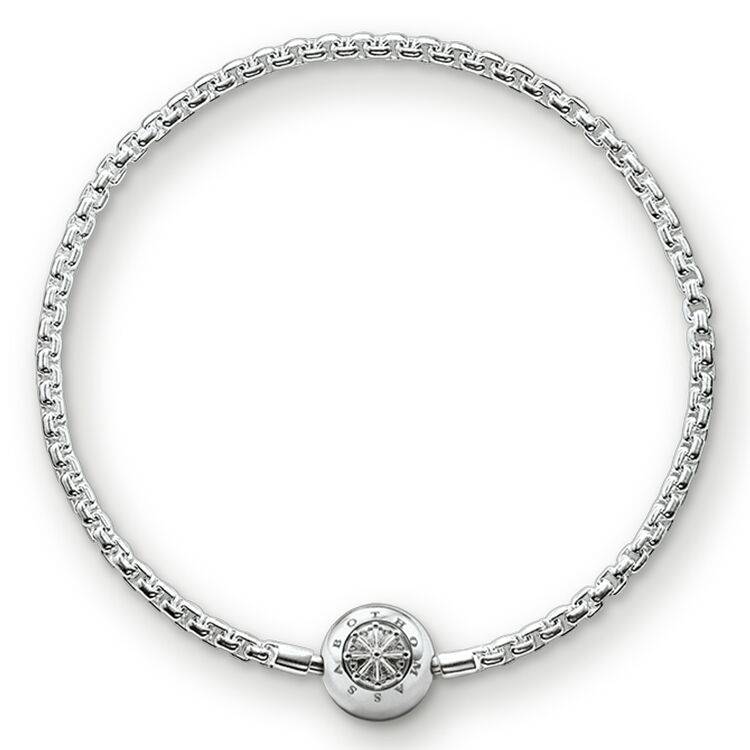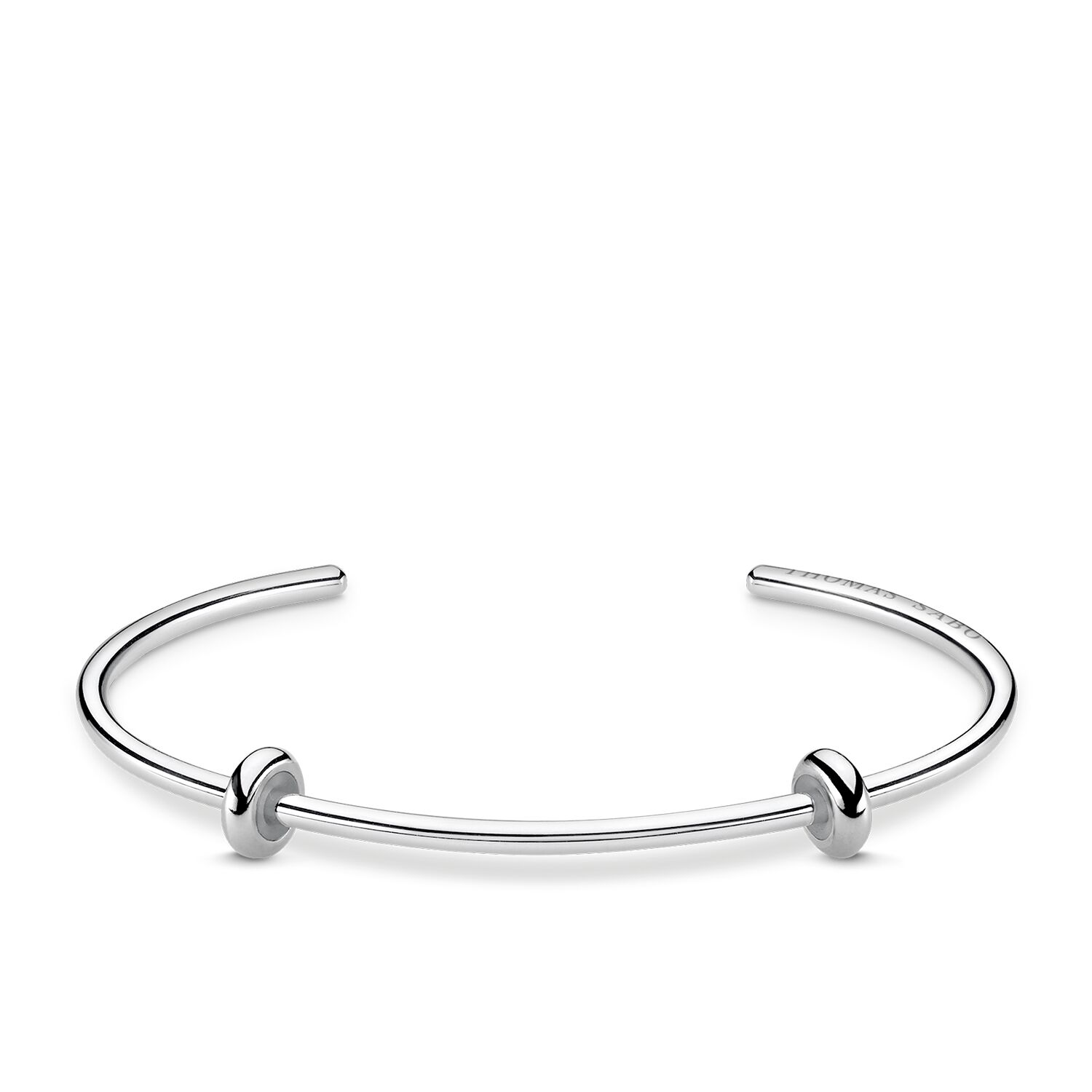 The bracelet sizes are the same as any "normal" bracelet so we recommend you follow that size. Do remember however, there is no accounting for locks. Generally speaking to get your bracelet size you should measure the largest part of your wrist and add approximately 1 cm for a comfortable fit (and ease of fastening.) To account for beads, here are the brand guidelines.
If your bracelet size without beads is 16 cm:-
Bracelet without Beads: 16 cm
Bracelet with 1-4 Beads: 17 cm
Bracelet with 5-8 Beads: 18 cm
Bracelet with 9-12 Beads: 19 cm
Bracelet with 13-16 Beads: 20 cm
For bangle wearers the smallest size is a small and these are the brand guidelines:-
Small Bangles - 15.5 cm inner diameter
Medium Bangles - 16.5 cm inner diameter
Extra Large Bangles - 18 cm inner diameter
For reference both myself and Angel are wearing smalls and we're usually XS bangle wearers. You'll find the bracelets have a little flex to them and they are narrow due to the tiny Karma Bead cores. The stoppers sit snug.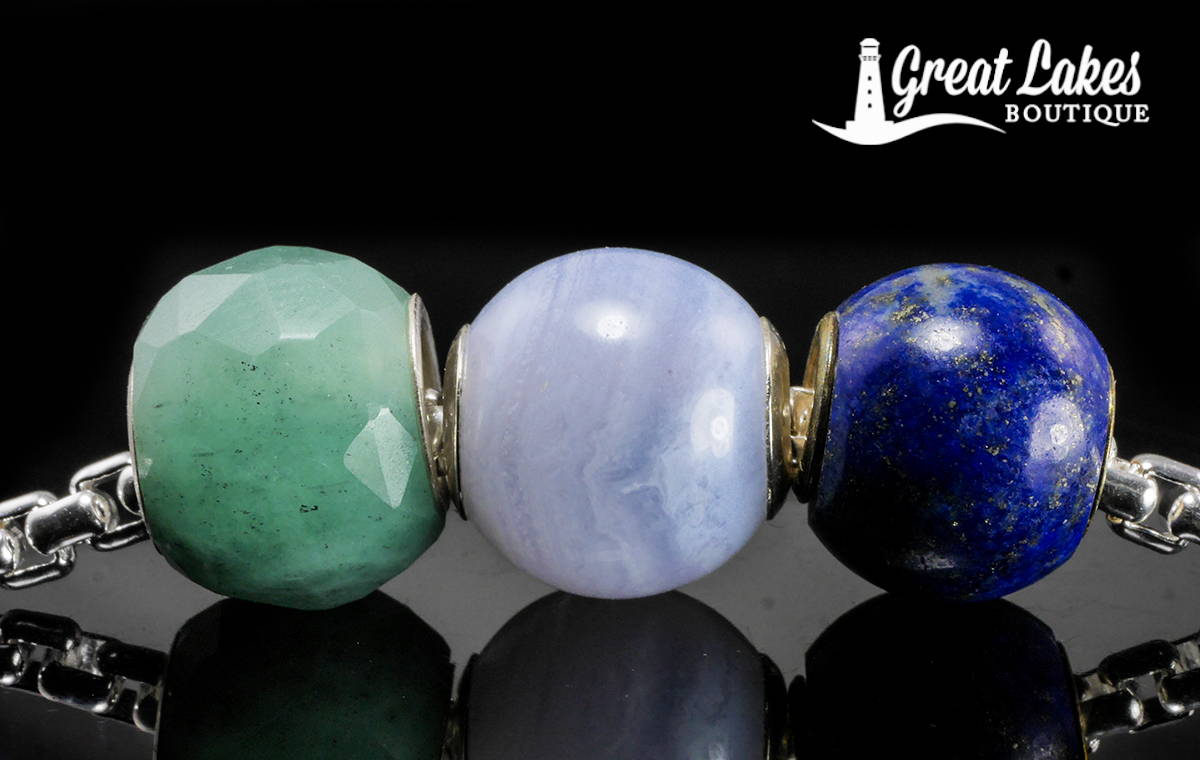 Most Karma Beads measure between 1 and 1.5 cm and many are spherical. The stones are mostly 1cm. Nevertheless here's a comparison between The Palace of Amber Mini Stones (left,) Thomas Sabo Karma Beads Chalcedony (center) and a Trollbeads Round Lapis (right.)
With these basics in mind, we hope some of you will join us on this new adventure. We're absolutely obsessed with the line.
Over the next couple of weeks we'll be sharing plenty of inspiration plus there's also a new release to look forward to as well.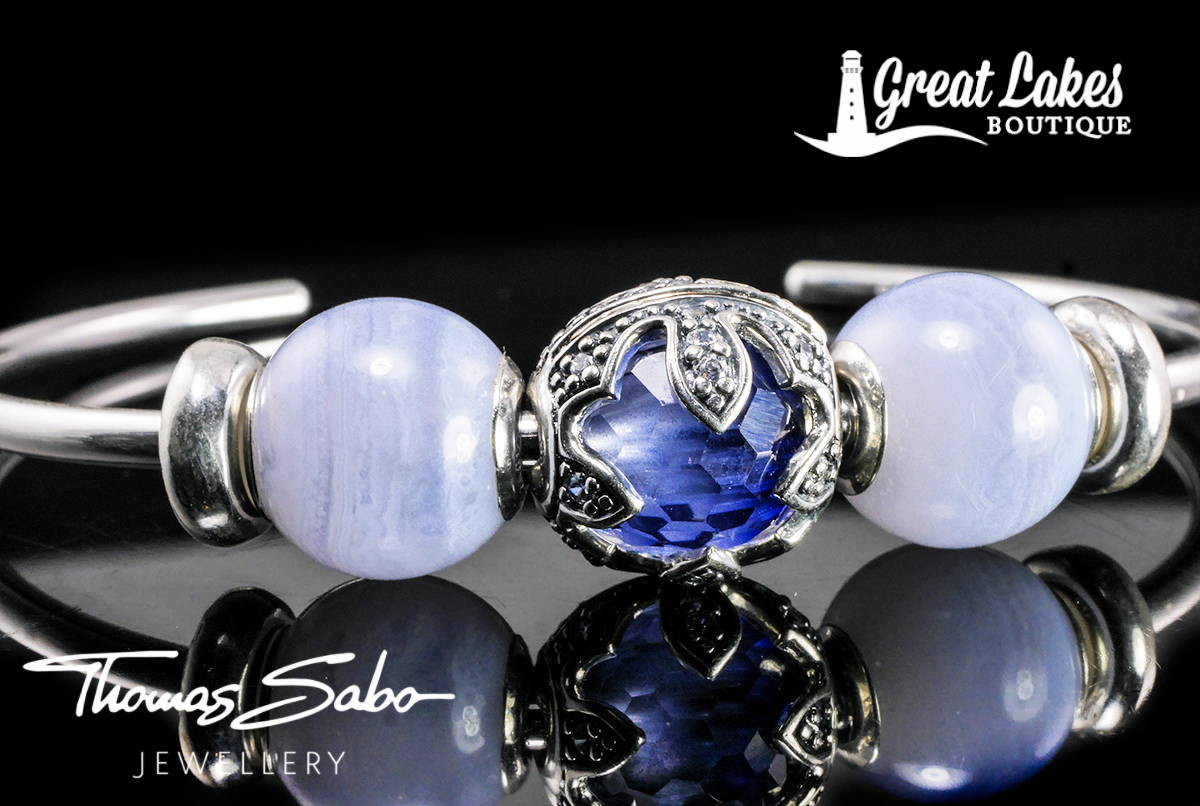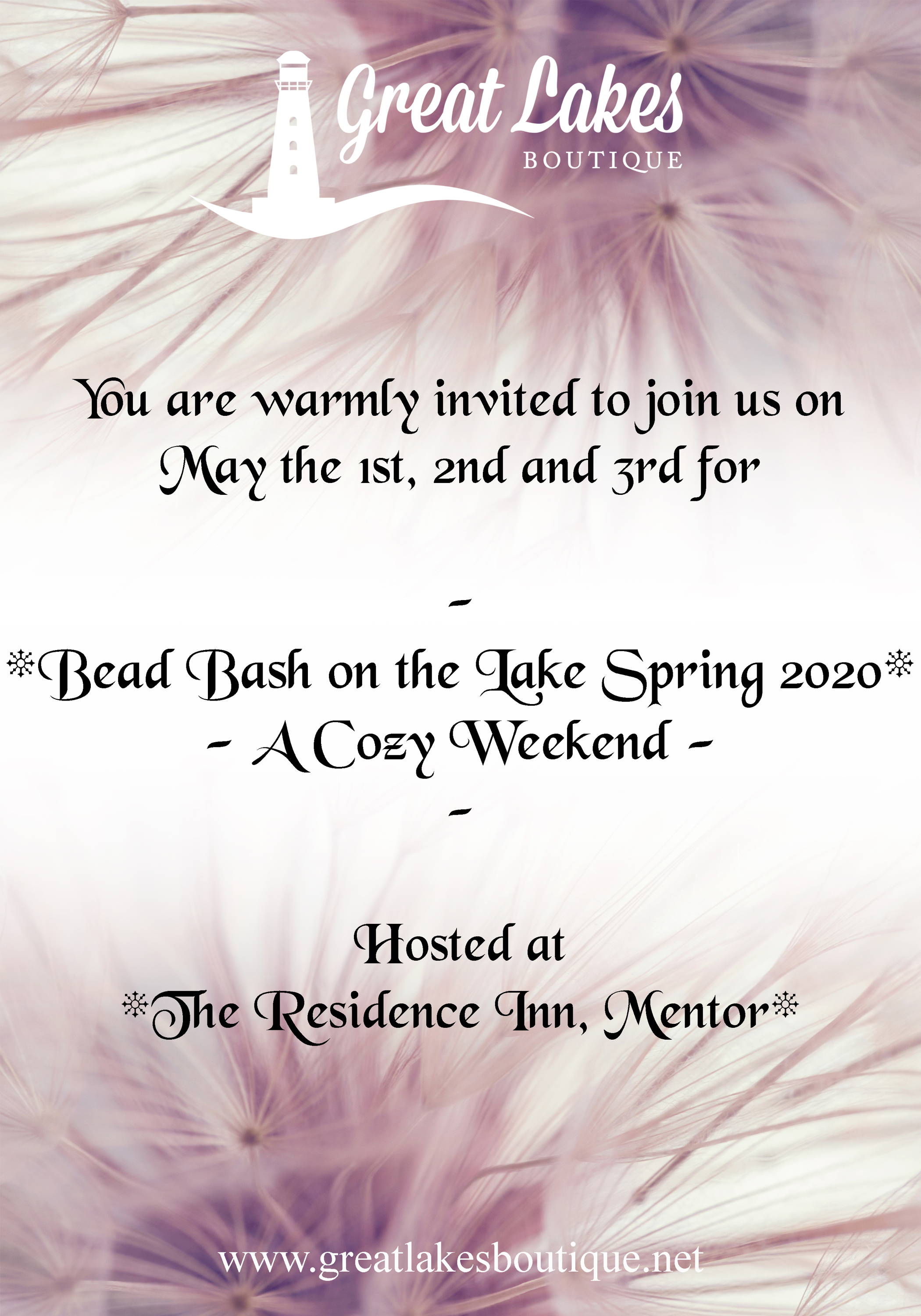 This of course also means those of you planning on joining us for Bead Bash on the Lake Spring 2020 will be able to take a look at the line in person.
To reiterate the following bead lines will be waiting for you:-
Thomas Sabo Karma Beads
Trollbeads
The Palace of Amber
Bella Fascini
Redbalifrog
Ohm Beads
Henhousebeads
Waxing Poetic (not strictly beads but modular)