This Trollbeads blog alerts readers to the start of the Trollbeads Carrier Sale.
Starting immediately and continuing until midnight on February the 31st is the largest sale on Trollbeads carriers we've ever seen.
First of all a carrier is anything designed to hold a bead, be that a bracelet, bangle, necklace and so on. You can now enjoy a free bracelet offer, a free spacer offer and a saving of 25% on pendants with the purchase of a necklace. Get all the specifics below.
Please note this offer is only valid for customers in America, Australia, Canada and Latin America.
Buy any Trollbeads Silver Lock and get a free Trollbeads Bracelet
Please select your free bracelet from the drop down menu on the product pages. The link to the promotion is above.
Buy any Trollbeads Bangle and get a free pair of Trollbeads Plain Spacers
Copper bangles come with copper spacers. Silver or gold bangles have a choice between plain or oxidized silver spacers. You can choose your spacers from the drop down menu of each product page. The link to the promotion page is above.
Buy any Trollbeads Necklace and save 25% on a Trollbeads Pendant
The website will process this automatically. The links to the categories are above.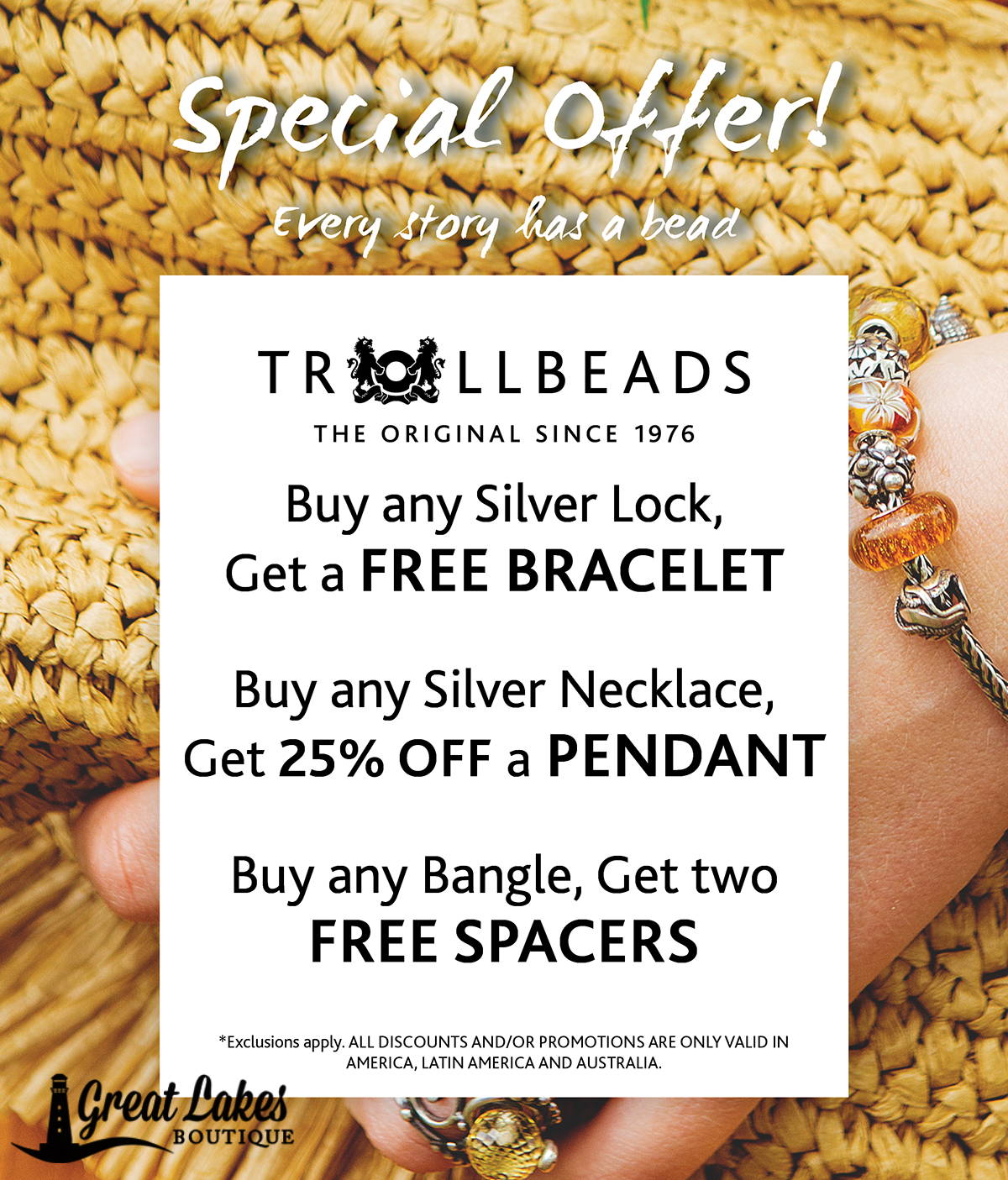 Shipping Charges During the Promotion
Please do read because this is important.
Shipping charges apply to the promotions. The cost of shipping has just risen yet again and we cannot offer discounts and ship for free too.
If you're in the continental US and spend an additional $30 or more on full priced items, you will receive a shipping refund once we reach your order.
If you're in Australia, Canada or Latin America (and therefore need international shipping,) you'll need to spend an additional $75 on full priced items to receive a shipping refund.
If there are any weird glitches whereby you are charged shipping when you shouldn't be, we always refund it but please do note, we can't fix it for you until after you check out. We cannot edit active carts.
We will combine orders where possible. If we can do this, you'll receive a refund.
These are all processed automatically and you do not need to contact us to request it.