This charm bracelet blog brings the details of the Thomas Sabo Karma Beads Promotion for Bead Bash on the Lake Spring 2020.
We have just a shade over two weeks to go until the start of Bead Bash on the Lake Spring 2020. The event begins on Friday May the 1st and will end at midnight on Sunday May the 3rd. For the first time Bead Bash will be online only due to the ongoing situation with Covid-19. Nevertheless we're working so hard to bring you the best online shopping experience possible.
Many of you attending in store were looking forward to seeing Thomas Sabo Karma Beads in person. Though we're sorry we can't accommodate that this time, we are still offering a really good promotion that will hopefully help many of you begin your journey with what has fast become one of our favorite brands.
For those of you spending $160 or more on Thomas Sabo Karma Beads during the event weekend, you'll qualify for a free Karma Beads Bracelet.
Please note there could be a delay on these bracelets shipping. We do have bracelets in stock but re-orders take quite some time for this brand and more so during the pandemic. Please be aware that if you choose to participate in this promotion, there is the possibility you have to wait for your order.
You can find a guide to bracelet sizing on the website here. The bangle is not included in this offer.
The bracelets are offered in high shine or oxidized variations.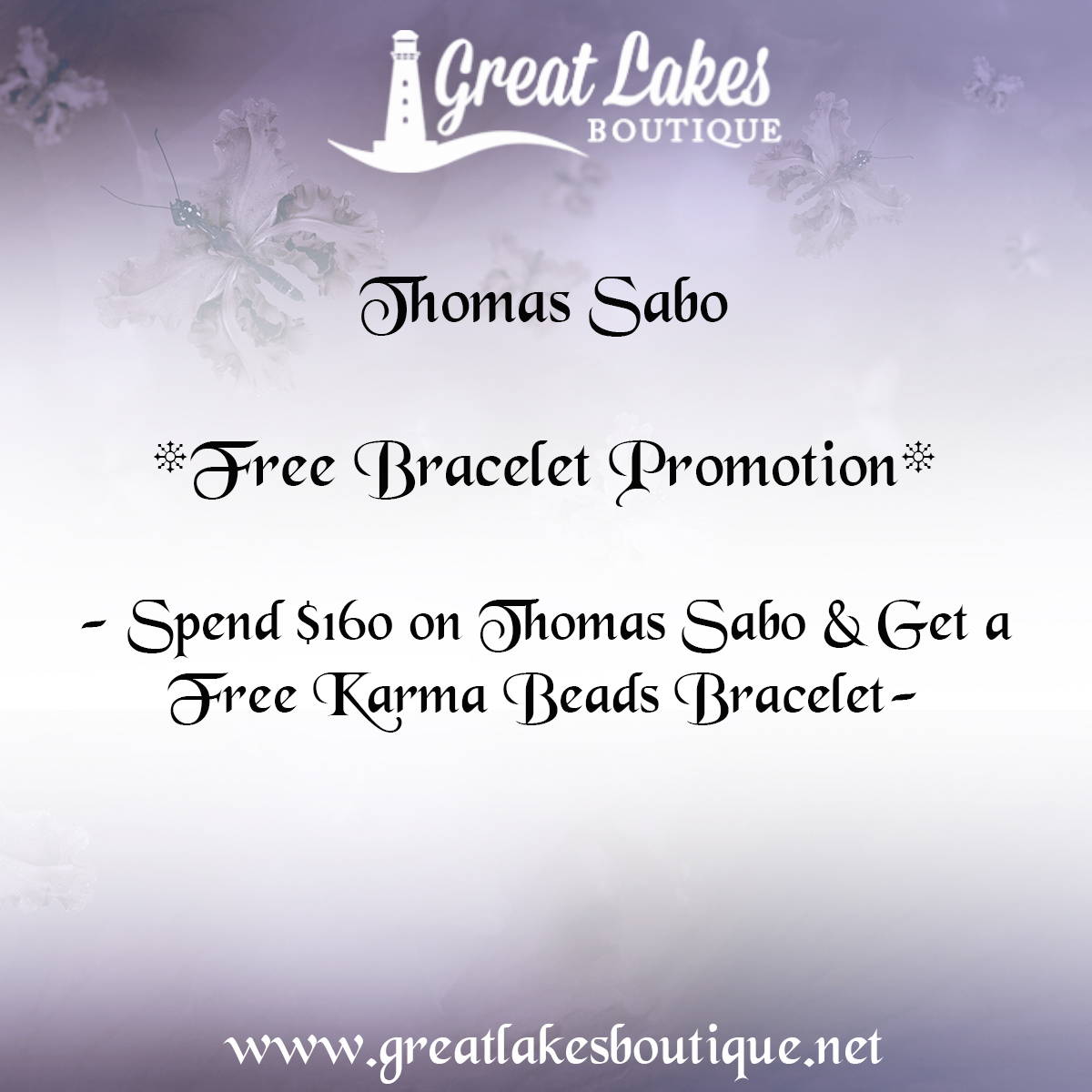 We adore this line. It's even nicer in person than in images which is why we're also saddened we can't show it off during the event. For gemstone fans the prices on their stones is amazing and we've been very impressed with the quality too.
The one downside to the brand is their tiny cores. The are not compatible with any other bracelet (aside from the old Pandora Essence bracelets.) The Thomas Sabo Karma Beads bracelets & bangles are lovely so here's your chance to buy beads and get the new carrier you need for free. (Please remember other brand will fit on Karma Beads bracelets of course.)
The website should process this offer automatically. That is to say when you have $160 or more of Thomas Sabo Karma Beads in your basket, the cost of the bracelet will be deducted from your order at checkout. If you spread your spends over multiple orders, we'll have to refund the bracelet after the event.