This bead bracelet blog brings details of the Thomas Sabo Karma Beads promotions for Bead Bash on the Lake Fall 2020.
Over the past few weeks we've been confirming all of the promotions and in some instances sales, for our upcoming Bead Bash on the Lake event. This is a multi-brand online event spanning an entire weekend. Aside from some amazing and huge promotions across the lines, there'll also be some very special releases and exclusives. No tickets are required and everything will take place on our website, just as a normal shopping day.
Today is the turn of Thomas Sabo Karma Beads, our newest brand but so adored here at Great Lakes.
Please remember these promotions will go live as the clock strikes midnight on Friday September the 25th (so that's as Thursday night turns to Friday morning.) They will end at midnight on Sunday September the 27th. All of our times are in EDT and there are very good websites to be found via Google that specialize in converting timezones.
These promotions are available to customers globally.
There are two promotions for Thomas Sabo Karma Beads fans during Bead Bash on the Lake.
Spend $120 or more on Thomas Sabo Karma Beads and get a free Karma Beads Bracelet
Buy three get one free across the line.
These two offers will not stack. So you can't use buy three get one free plus qualify for a free bracelet. You can spend $120 in one order and get a free bracelet and then do buy three get one free in subsequent orders.
These are designed to both allow new collectors to begin their journey with this brand plus offer something special for those of you who now have the carriers you need.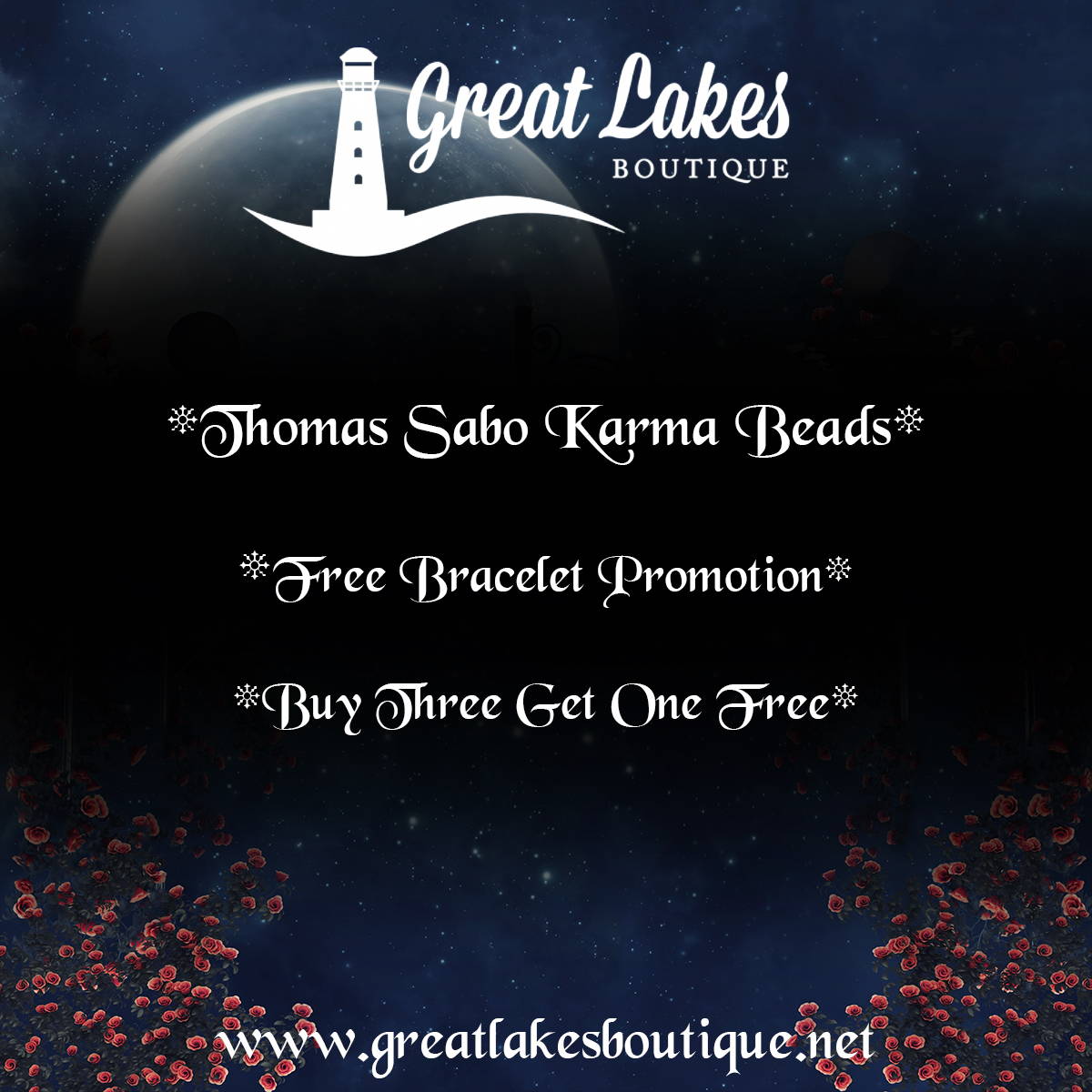 If you're unfamiliar with this brand, they're exceptionally pretty, contemporary and a little bit different in their style to our other brands. The one thing to note is they have very small cores. They aren't going to fit your other bracelets or bangles and that includes Trollbeads. You can find a lot of inspiration for this brand on our blog.
We've now confirmed sales or promotions for five brands, one event bead for The Palace of Amber and some of the special stock for Trollbeads. We still have more to announce include a further event bead ;)
Save 70% on Ohm Beads
Save 70% on Henhousebeads
Thomas Sabo Karma Beads Free Bracelet Promotion
Buy Three Get One Free on Thomas Sabo Karma Beads
Buy Three Get One Free on Trollbeads
Buy One Get One Fifty Percent Off on Trollbeads Gemstones
Trollbeads Free Bracelet Promotion
Trollbeads Free Spacer Promotion
Save 25% on Trollbeads Gold
Buy a Trollbeads Pendant Save 25% on a Necklace
Buy Two Get One Free on Bella Fascini
Buy One Get One Fifty Percent Off on Bella Fascini Signature CZ Beads
The Palace of Amber Equinox Event Bead
Trollbeads Sophistication Event Bead
Trollbeads Faceted Uniques