This Trollbeads blog brings the details of the Trollbeads promotions for our upcoming Bead Bash on the Lake Fall 2020 event.
This time in two weeks Bead Bash on the Lake Fall 2020 will be underway! This time like spring it's an online only event due to ongoing restrictions and concerns surrounding the pandemic. As sad as we all are about that, there's still so much to look forward to. The beads are still amazing, the promotions and sales are so good and everyone can participate from the comfort of their own homes.
Today we're confirming the Trollbeads promotions and of course, the return of those oh so coveted faceted uniques. The Trollbeads promotions themselves are familiar to many of you but we have a lot of new customers and a lot just discovering beads right now, so for everyone's benefit, here's a summary of those delicious offers.
These promotions will become live on our website as the clock strikes midnight on Friday the 25th of September (so that's as Thursday turns to Friday.) All times are in EDT as we're based in Ohio. There are plenty of websites that can help convert our time to your local time. They'll end at midnight on Sunday the 27th of September.
Please note that we can only offer the Trollbeads promotions to customers in the USA or Canada. This is per brand rules.
The Trollbeads buy three get one free offer is back! As always it excludes the newest releases. In this instance that's fall 2020, summer 2020, Trollbeads Day 2020 and both faceted uniques and Sophistication are also excluded.
Save 25% on all Trollbeads gold. The website will process this automatically but please be aware discounted prices won't show until items are in your cart.
For gemstone lovers it's buy one get one 50% off on stones. This excludes the new hornblende and red jasper stones.
Buy a Trollbeads lock and get a free silver bracelet worth $50.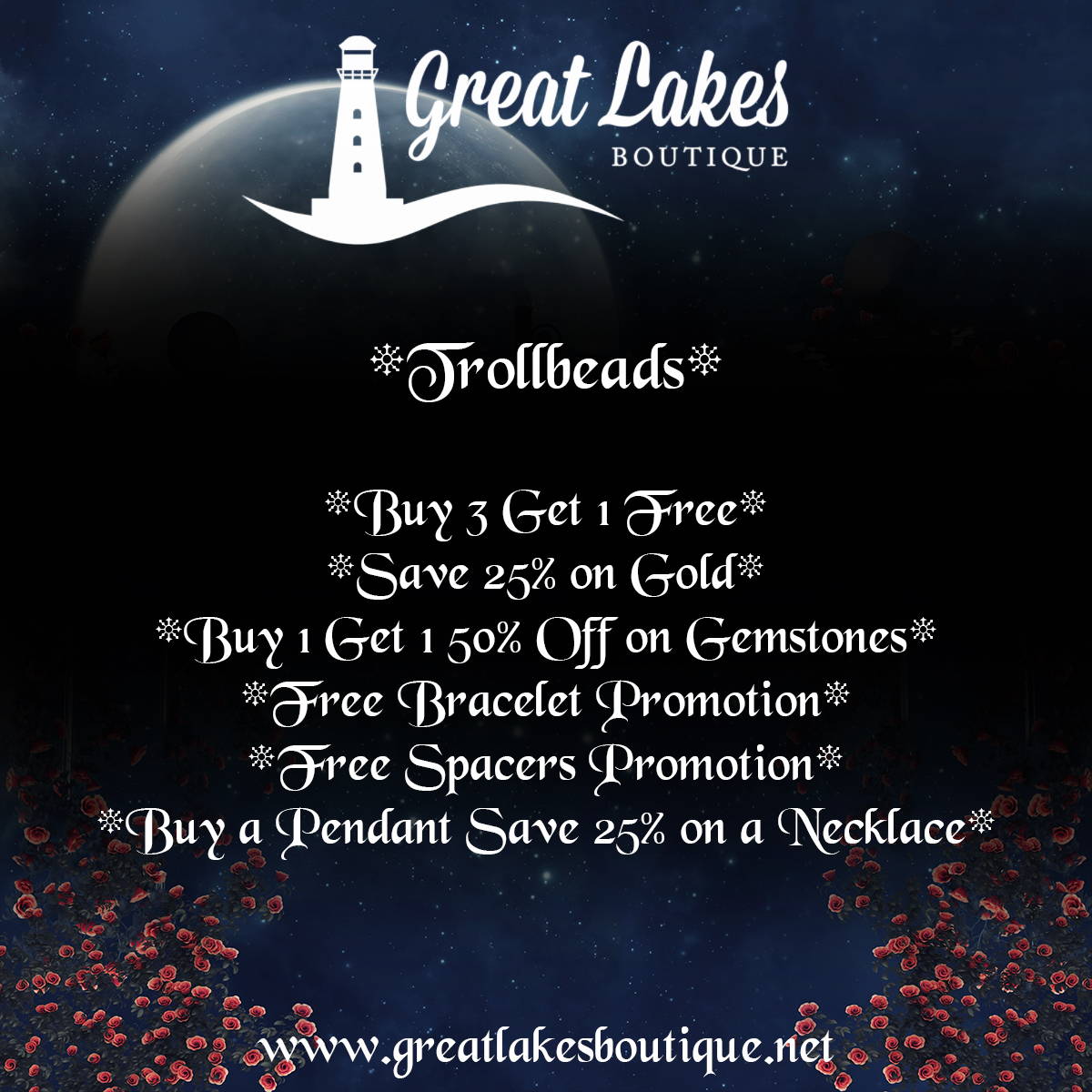 The Trollbeads free spacer promotion is always popular. Buy any Trollbeads silver bangle or gold plated bangle and you'll be able to choose between a pair of free plain silver spacers or plain oxidized silver spacers. Buy a Trollbeads copper bangle and you'll get a free pair of copper spacers.
Finally buy any Trollbeads pendant and save 25% on a necklace.
For those of you participating for the first time, the buy three get one free promotion is ongoing all weekend and we will ensure everything gets combined once the event is over. If you order one bead on Friday and three on Saturday, you'll still qualify for the promotion and you'll receive a refund the following week. Four qualifying beads in your cart at once will automatically apply the discount (but again please do note the exclusions above.)
Finally please note that all of the above do not stack. For example you could buy three Trollbeads bangles and get a fourth free. You can't however buy three Trollbeads bangles, get free spacers for each and then get a fourth set for free. Equally you can buy three locks and get one free but you can't buy three locks, get three free bracelets and then qualify for a fourth set.
From here let's talk special stock! We already confirmed of course that the Trollbeads Sophistication will be back and this is your final time to shop this bead with us before it retires at the end of 2020. It's actually a very special opportunity to be able to obtain this online as prior to the issues this year, you had to physically attend events to get these beads.
The much loved and very coveted Trollbeads faceted uniques will be back too. Retailers only have access to these during large scale events so this is very exciting. (Please note that the image on the white below is a stock image. It's only an example of faceted unique designs. We do not have them on hand nor do we have any way of knowing yet if the designs in the image will be included in our stock.)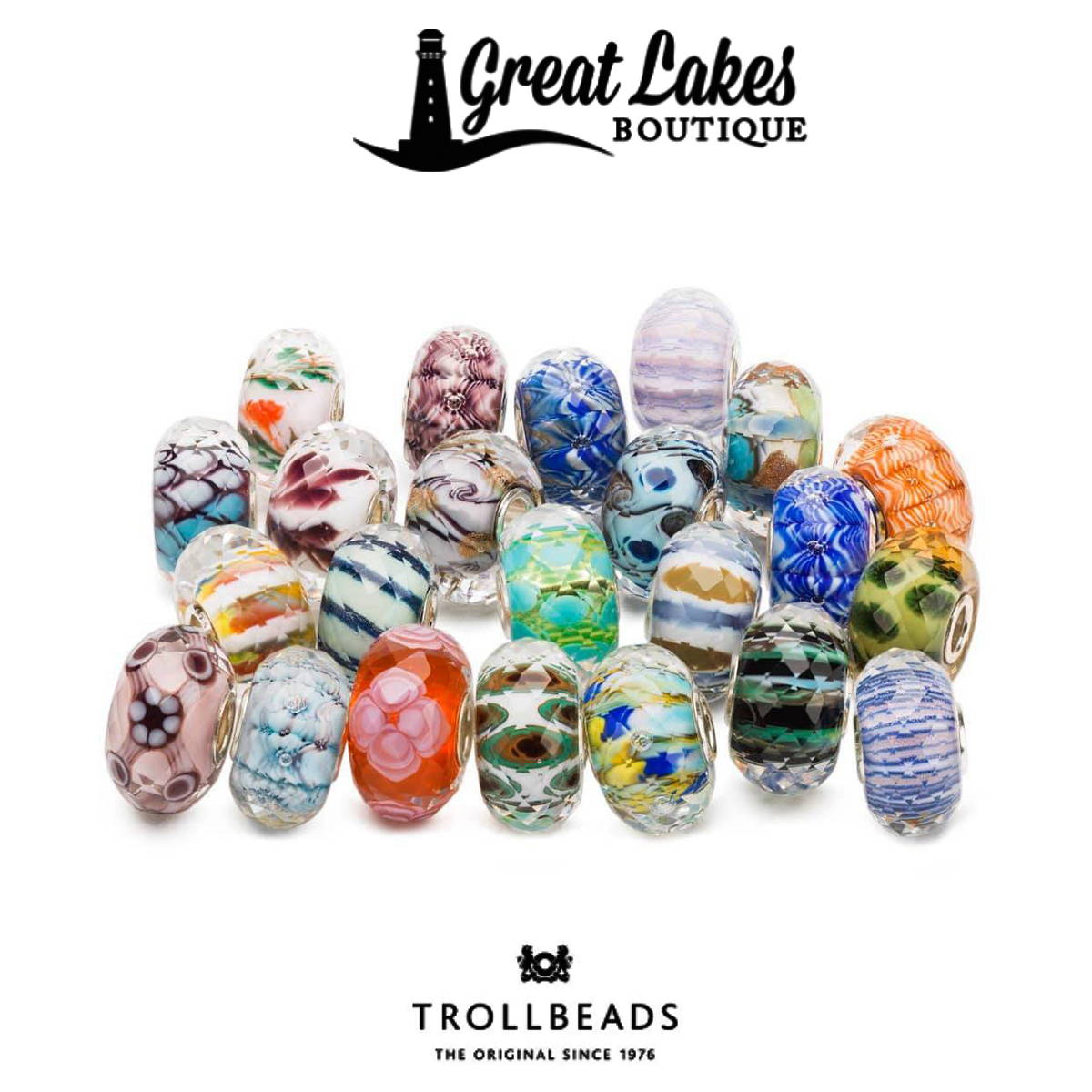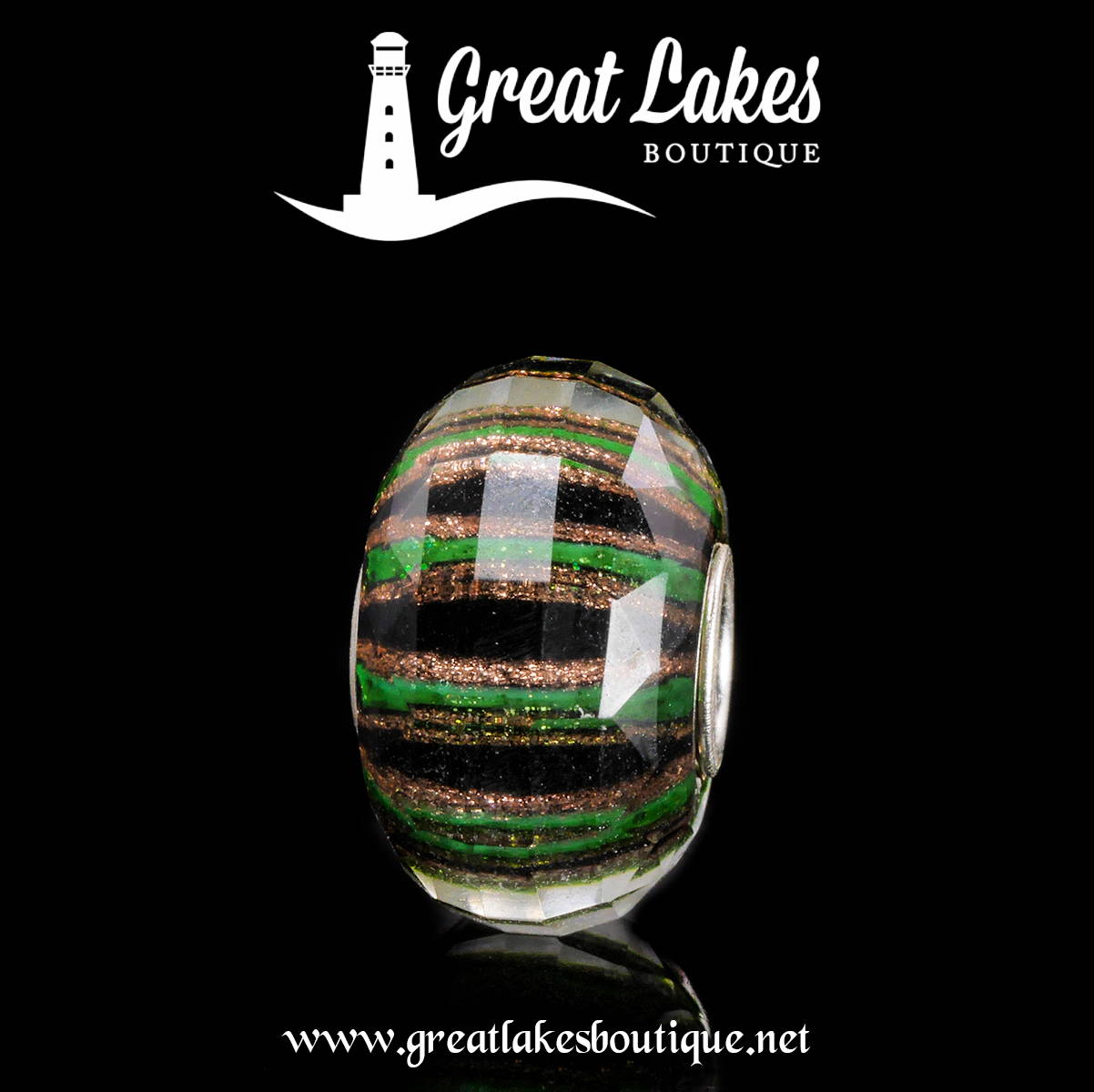 What else is to come from Trollbeads? Stay tuned!
Finally here's that recap of what has been confirmed so far. Promotions will be as follows:-
Save 70% on Ohm Beads
Save 70% on Henhousebeads
Buy 2 Get 1 Free on Bella Fascini
Buy 1 Get 1 50% Off on Bella Fascini Signature CZ Beads
Buy 3 Get 1 Free on Trollbeads
Buy 1 Get 1 50% Off on Trollbeads Gemstones
Save 25% on Trollbeads Gold
Buy a Trollbeads Lock, Get a Free Bracelet
Buy a Trollbeads Bangle, Get a Free Pair of Spacers
Buy a Trollbeads Pendant, Save 25% on a Necklace
For event beads & special stock (and yes, there's still another event bead to be confirmed.)
The Palace of Amber Equinox Event Bead
Trollbeads Sophistication Event Bead
Trollbeads Faceted Uniques
Trollbeads Carved Amber