This charm bracelet blog brings a little inspiration for the Thomas Sabo Karma Beads Winter 2020 season.
We're now into the winter season and those of you who follow on social media will know I've been favoring a softer palette for my own jewelry this year. I tend to opt for bolder colors as I'm extremely pale skinned so pastels don't work so well for me. This year I've reached somewhat of a compromise by opting for cooler, paler colors. They feel tranquil in a way and I suspect that's something we all need right now. Thomas Sabo Karma Beads is an obsession for us here at GLB and has been since we first brought that line on earlier in the year. It's just so neat, tidy and contemporary looking.
Though Thomas Sabo Karma Beads need different carriers to accommodate their tiny cores, this doesn't mean they can't be mixed with other brands. For this combination I was aiming for a super pale look with a little splash of gold for the upcoming winter solstice. The bangles used here are the Thomas Sabo Classic Bangles.
The Palace of Amber Winter Rose glass are my absolute favorites right now. The shade is so versatile and I'm loving those decorative cores.
On the upper bangle is the Thomas Sabo Karma Beads Butterfly with Stars, the single bead launched for the winter season. Though the outer details are silver, accented by cubic zirconia for some Christmas sparkle, the inner is a gold plated sphere which creates that beautiful duo-tone contrast.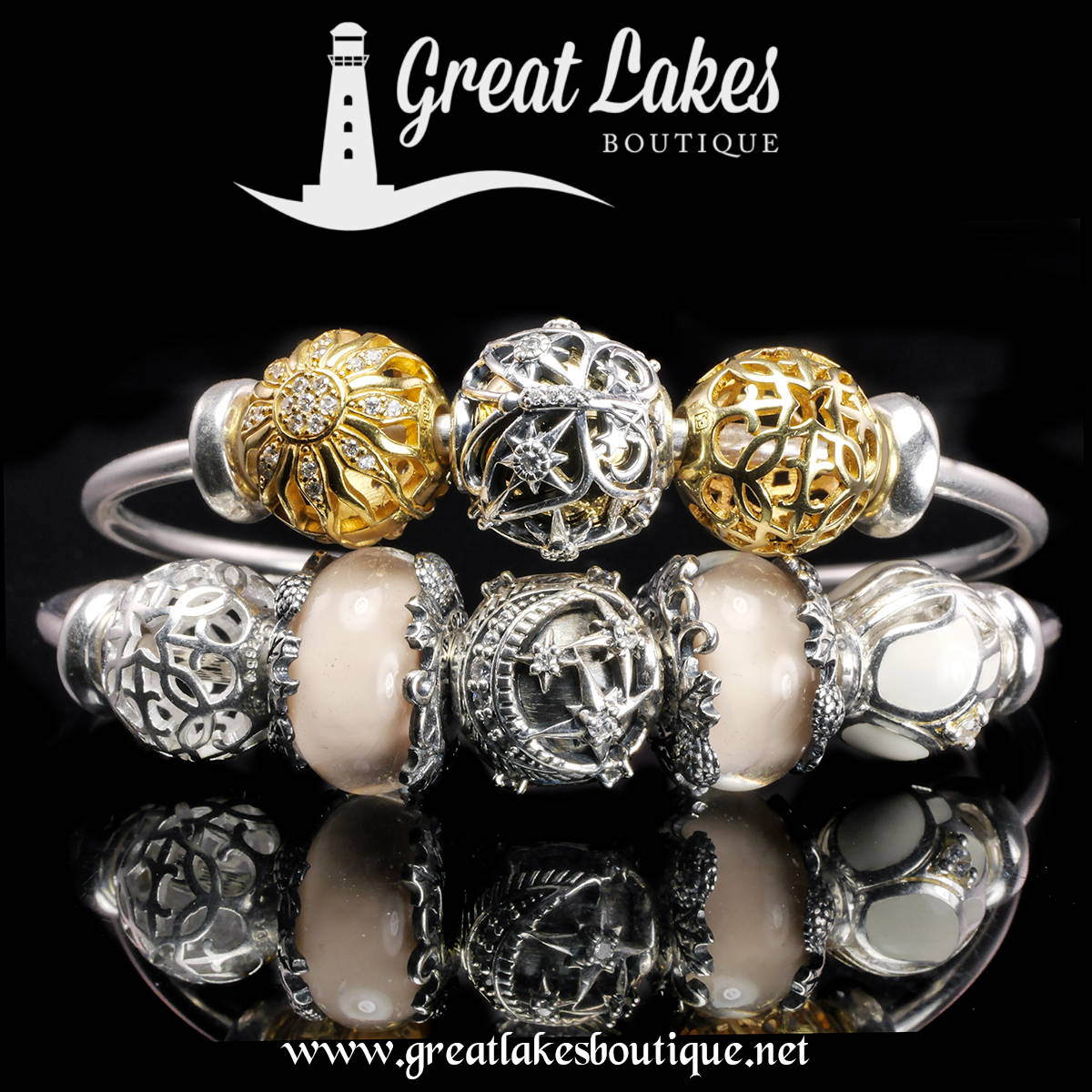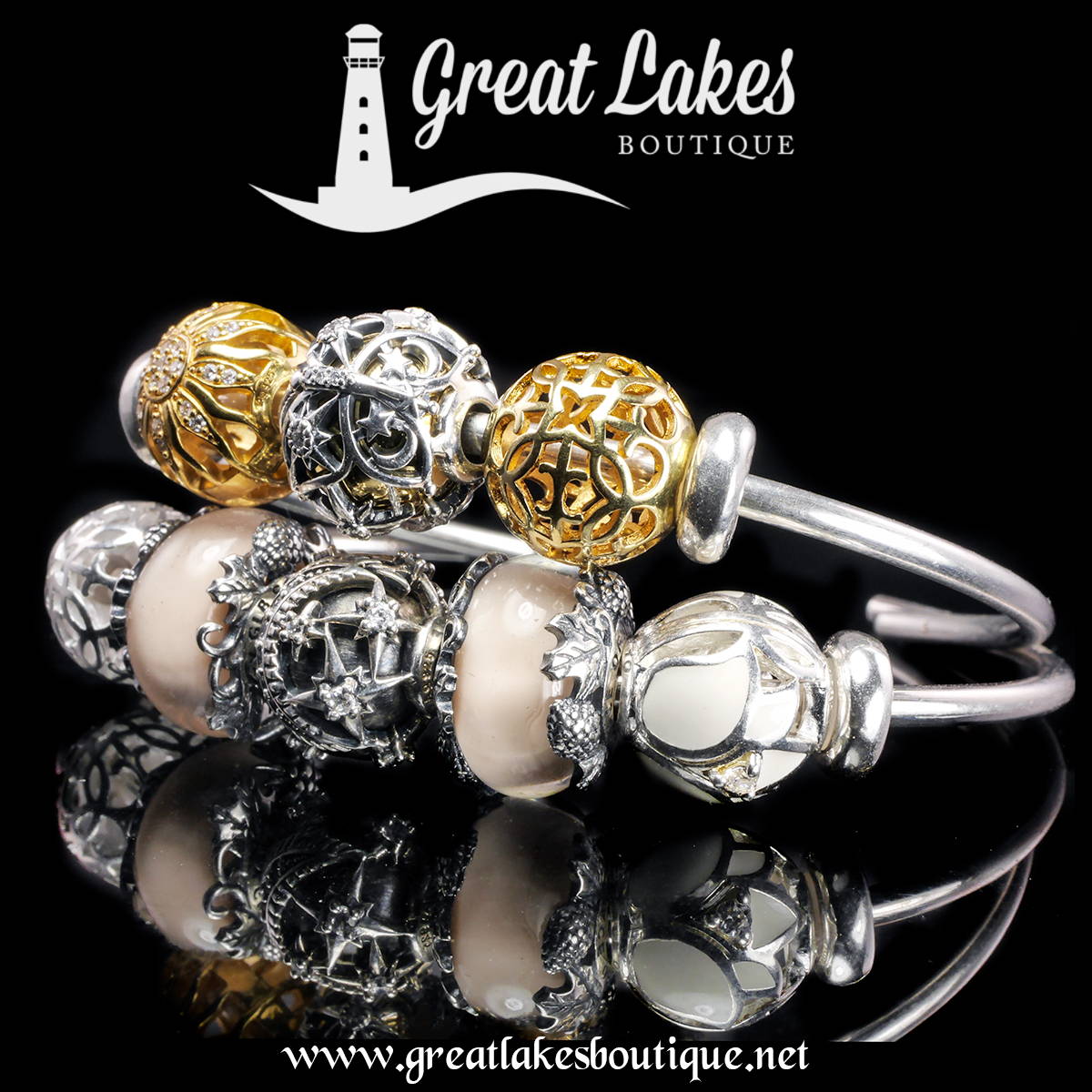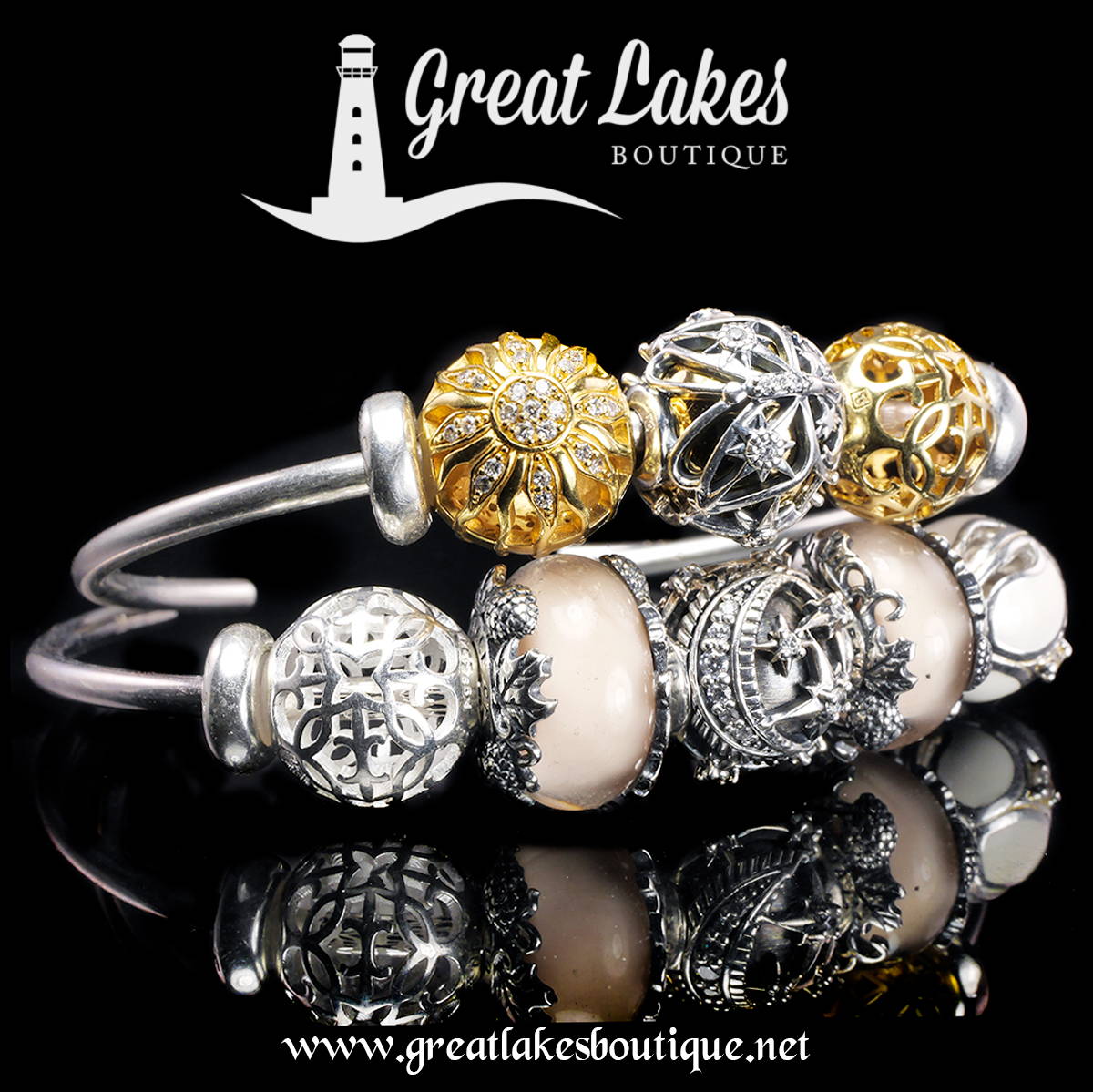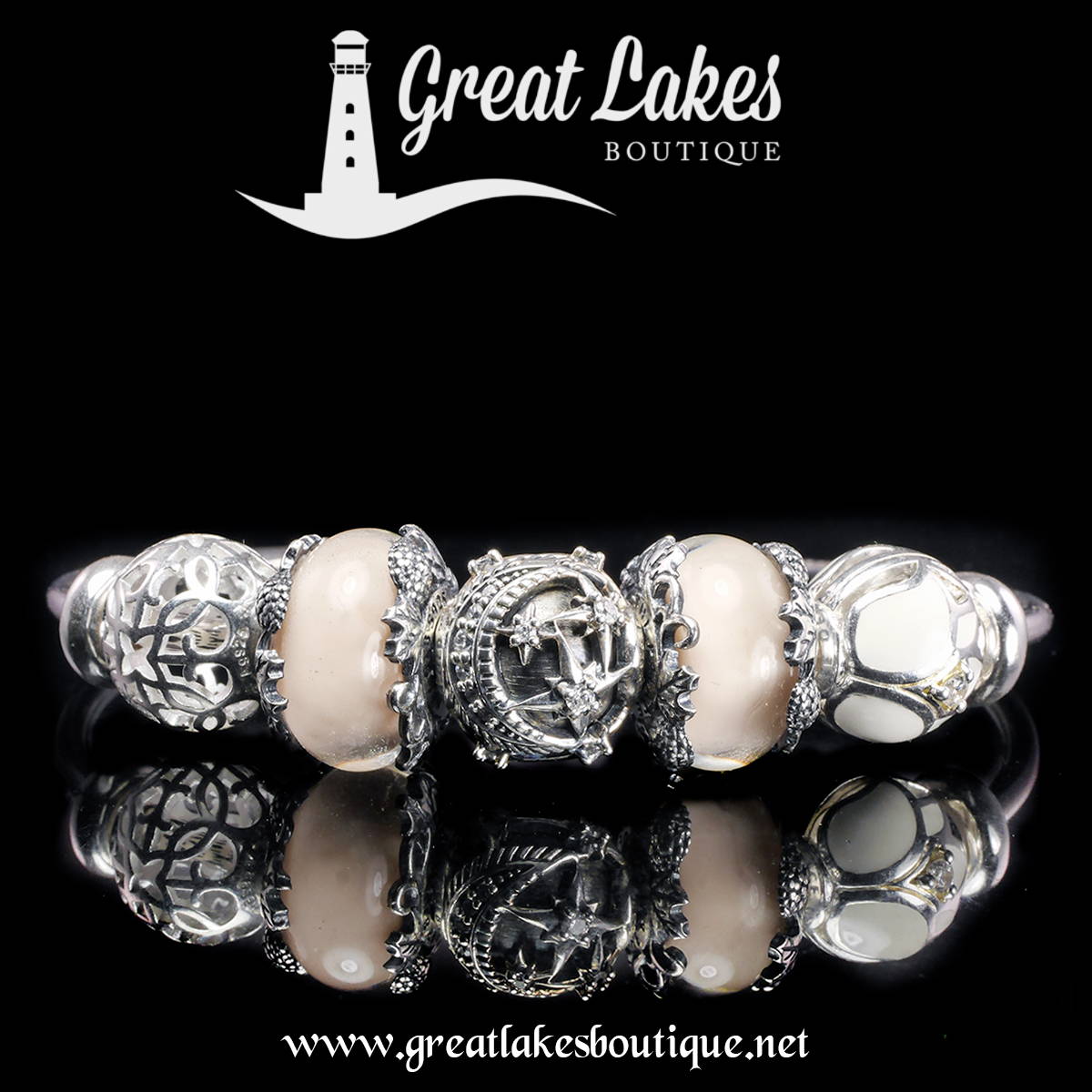 For those who prefer a more wintery look or who are perhaps just getting started with this line, removing the upper bangle with the gold leaves such a pretty mix of white, silver and a hint of blush. These colors would see you throughout the rest of the winter and into the start of the spring season and are so versatile too.