This Trollbeads blog brings a little winter inspiration for the Trollbeads Diamond Bead Amber.
Over the past few years Trollbeads have been releasing regionally exclusive colors for their diamond glass series. These have been designed as a special treat for collectors in the represented markets.
The Trollbeads Diamond Bead Amber is the bead of the Americas. It's such a versatile color which has made it really popular, styling well throughout the seasons depending on what you team it with.
We recently received a new delivery of these beads and have so enjoyed having them back in stock.
For a little while longer the Trollbeads free bangle promotion is ongoing with spends of $250 or more qualifying for a free Heart Bangle. Many customers have taken the opportunity to treat themselves to the Diamond Bead Amber while qualifying for their new bangles and today, we wanted to share a little winter themed bracelet inspiration for those still tempted.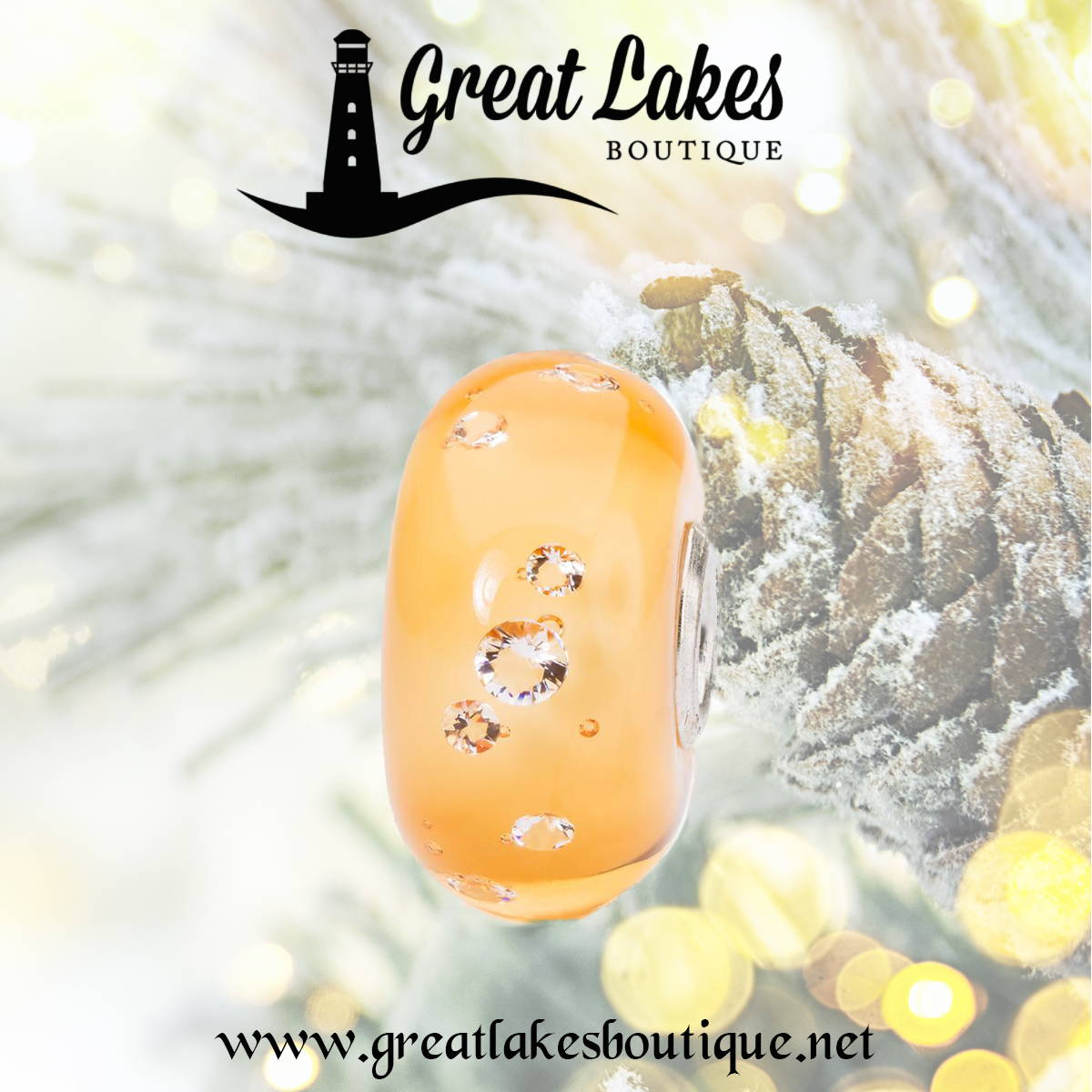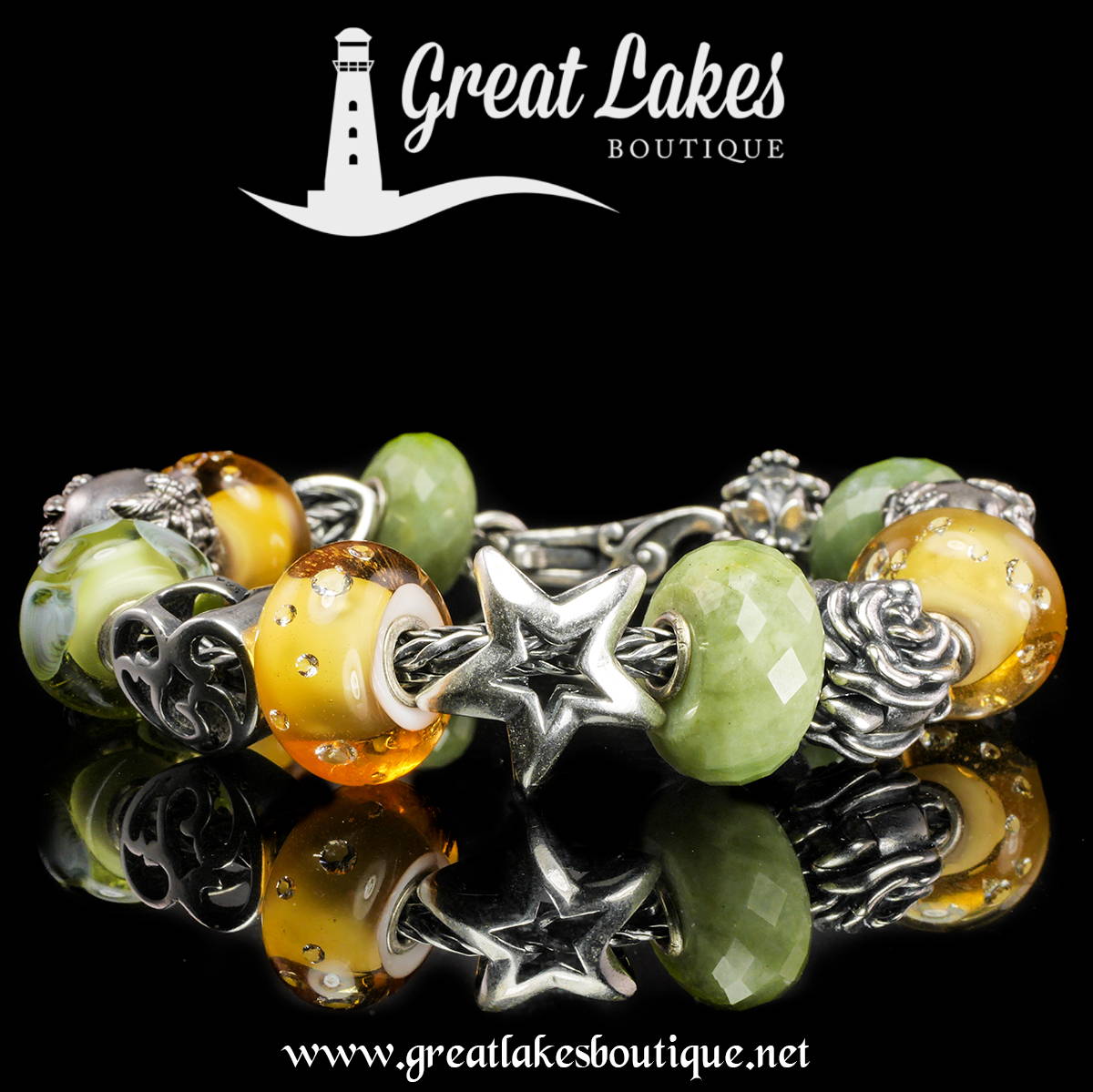 We're now fast approaching the winter solstice and though there's still many weeks of cold winter weather ahead, the gradual return of the daylight tends to already give those who struggle with winter a mood boost. It's the solstice that has inspired this combination.
We've opted for cooler, frostier, more muted green colors. Pictured here are Trollbeads Serpentine gemstones and the Voice of Happiness glass from the spring release. The focal here is the Trollbeads Lucky Star, one of the best selling pieces from the winter 2020 collection and so apt for the season. The Soft Winds of Change Lock and Passion Swirl are both included and are pieces I use so often during the colder months.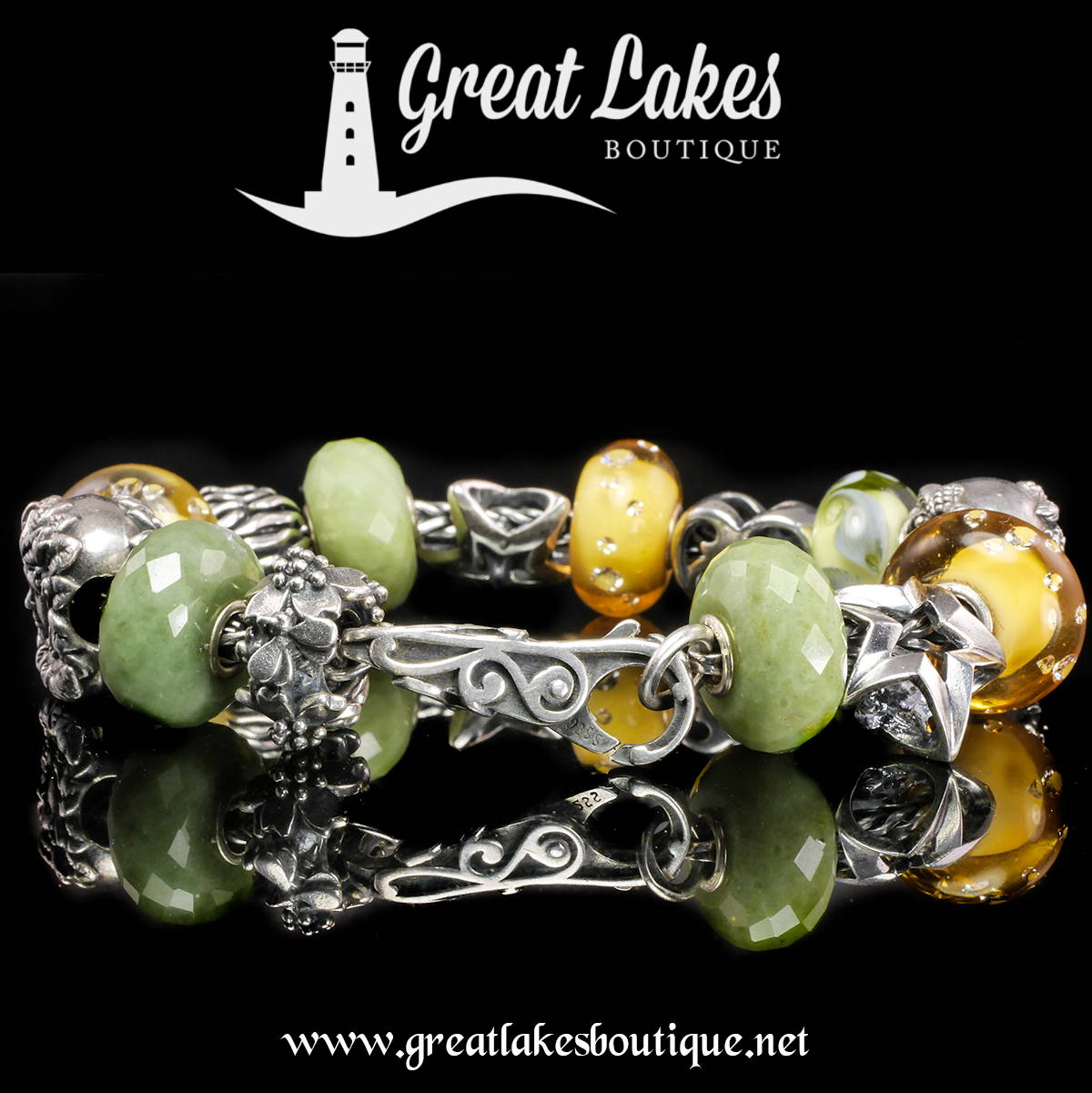 The Redbalifrog Holly Man remains a personal favorite when it comes to winter beads. I just adore this chunky, detailed piece and it's really striking and unusual on a bracelet. The exclusive Redbalifrog Green Goddess is also here and though she represents the spring season, her fern leaf crown still works well throughout the seasons.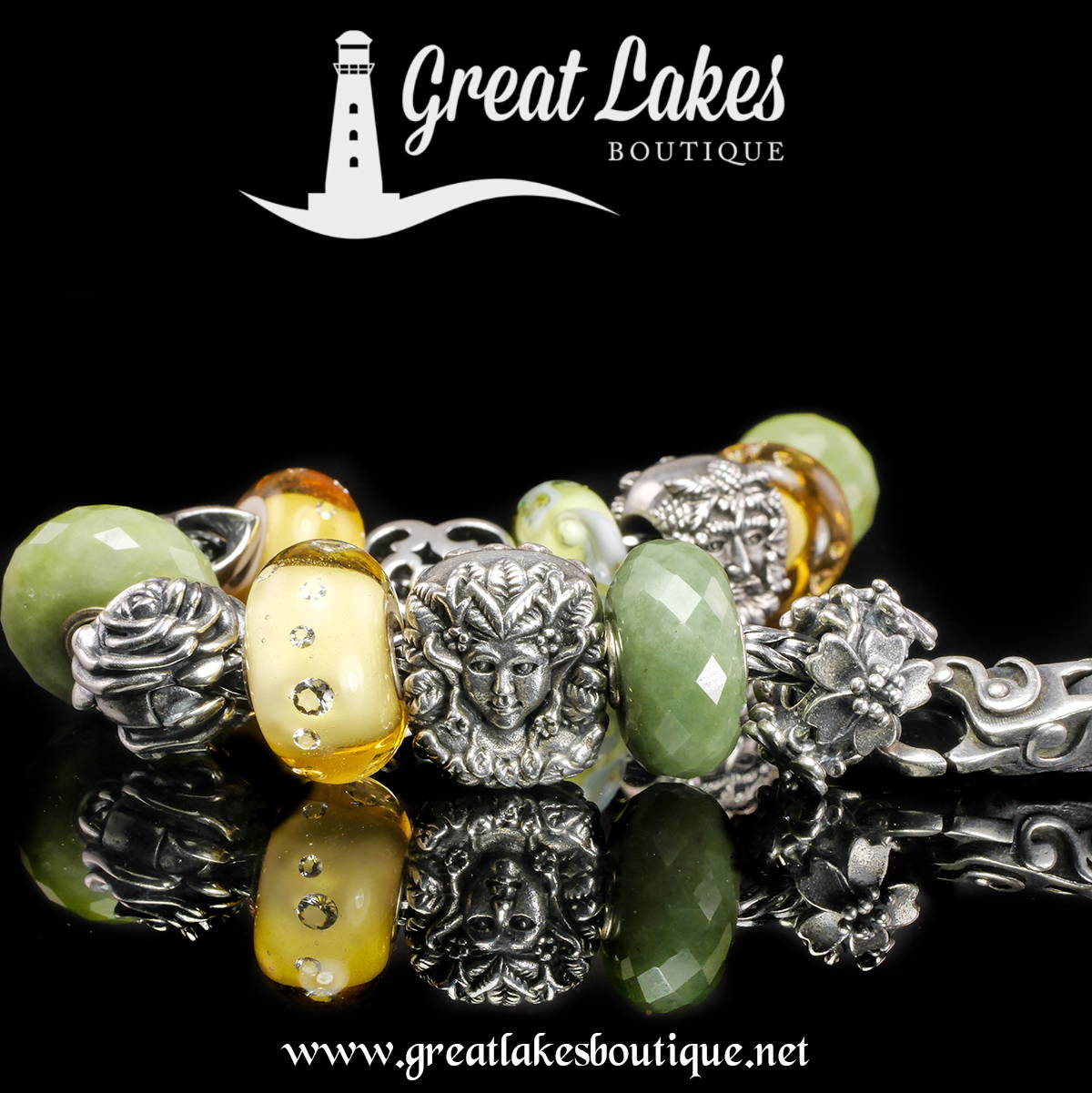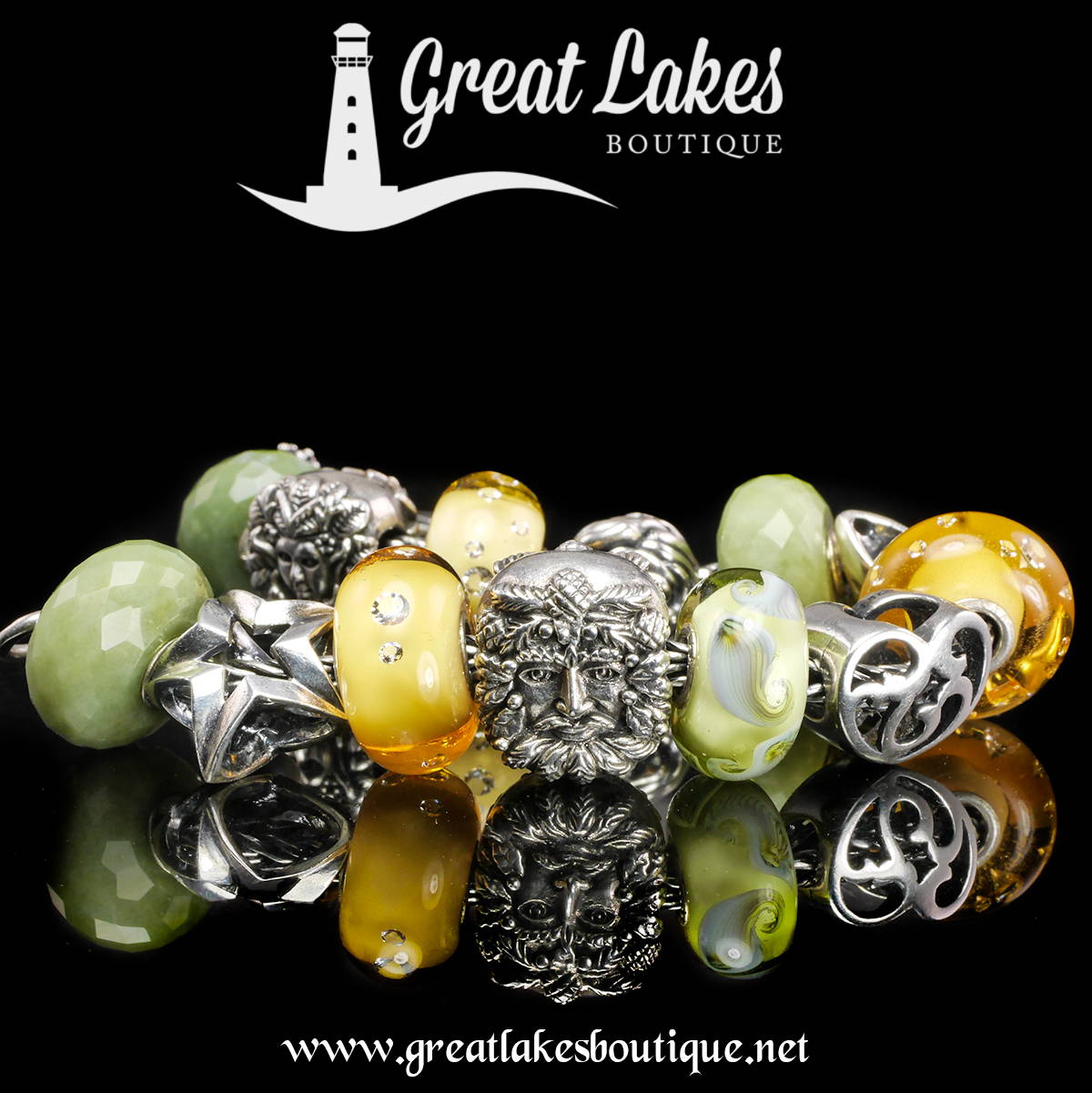 Of course the star piece here is the Trollbeads Diamond Bead Amber.
During the warmer months I've always tended to style this bead as a focal with just silver or even with actual amber. Wearing it with green has been more of a winter transition. For those who prefer blue shades I think it would look amazing flanked by a couple of Trollbeads Sapphires too. We have a few stunning examples of sapphires available on the website at the moment too.