This bead bracelet blog announces the start of our Thomas Sabo Sale.
Beginning at 6 pm Eastern on Friday the 13th, we'll begin a large Thomas Sabo sale.
Prices will be reduced by 40% in this clearance event. Discounted prices will show directly on the website with no discount codes required. Please do note the following disclaimers, terms & conditions:-
Shipping applies to all Thomas Sabo orders*
No Gratitude Points can be applied to these orders
No returns are accepted
No exchanges are accepted
No order cancellations, changes or edits
*For those of you meeting our free shipping requirements on full priced products ($50 for domestic orders & $75 for international orders,) shipping charges will be deducted before we draw money from your account.
If you are taking the chance to buy bracelets or bangles, please be sure of your sizing as we will not accept any returns. Size guides are available on the product pages.
Thomas Sabo are currently offline until the sale begins at 6 pm. This is to allow us to better prepare.
This is a very rare opportunity to shop Thomas Sabo Karma Beads at such large discounts.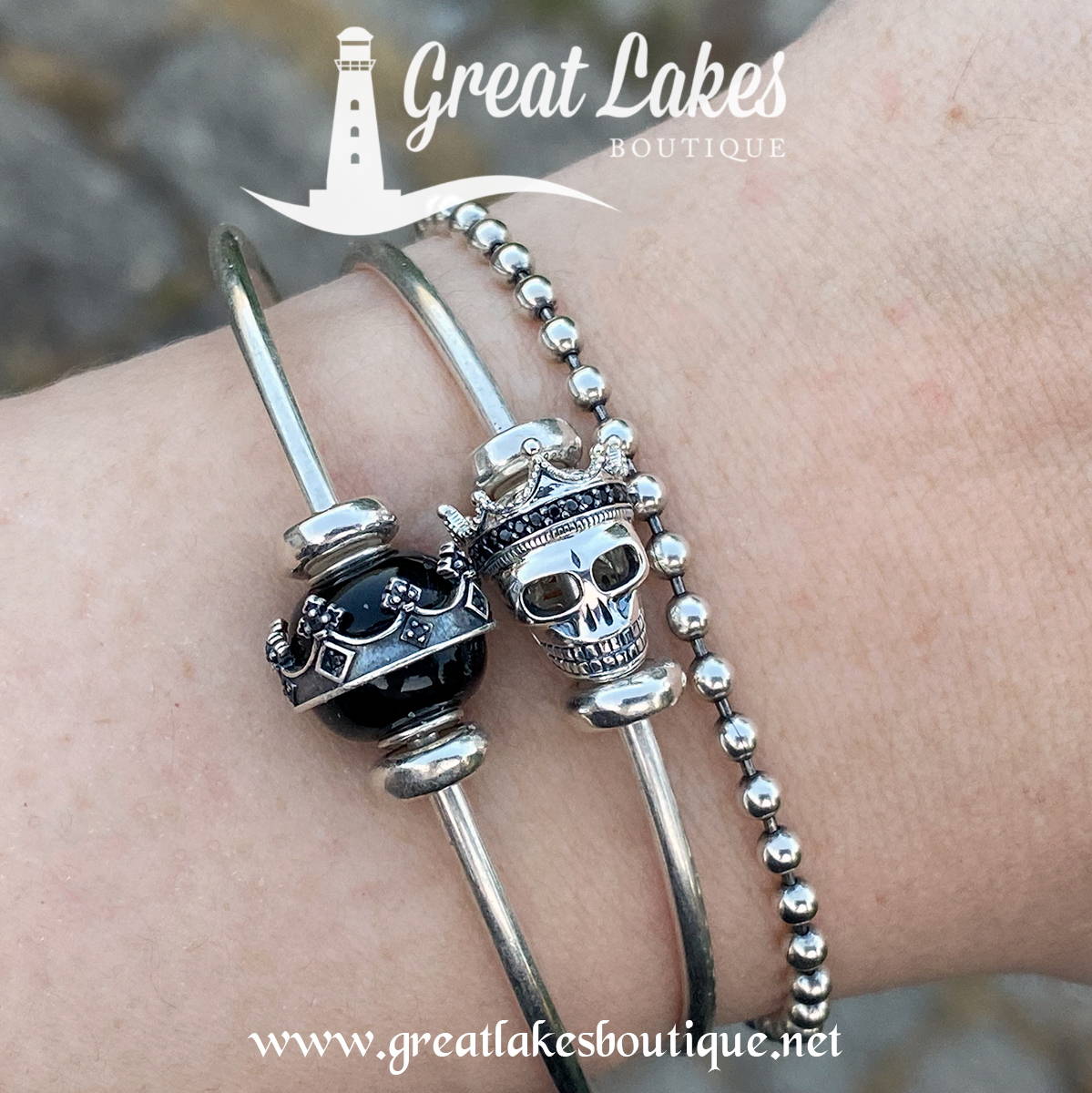 Unfamiliar with Sabo? This brand is amazing and definitely the most chic of the bead bracelet brands.
Their beads do use very small cores however, so while Trollbeads & The Palace of Amber will fit Sabo bracelets & bangles, Thomas Sabo Karma Beads will not fit Trollbeads or TPoA bracelets & bangles. Please do be aware of this.
That said Sabo's bangles and bracelets are beautiful (and I personally prefer their bangles to any of the other brands out there as they feel light and contemporary.)