Summer is officially here and with it came new seasonal glass designs. Collectors are spoiled for choice right now and further to that, the iconic Trollbeads Blue Ocean from 2018 is now available at a 30% discount.
Today I'm sharing a small insight into glass comparisons and offering a little styling for Blue Ocean.
The Trollbeads Blue Ocean is a really large and focal barrel shaped glass. It uses a technique called murini which is what helps create the depth, realism and 3-D quality to the bead. Those little fish and pieces of coral are all individual slices of glass that are added to the design. This creates the aquarium effect.
The bead is quite fascinating to look at and a real must have when it comes to an example of Trollbeads glass work.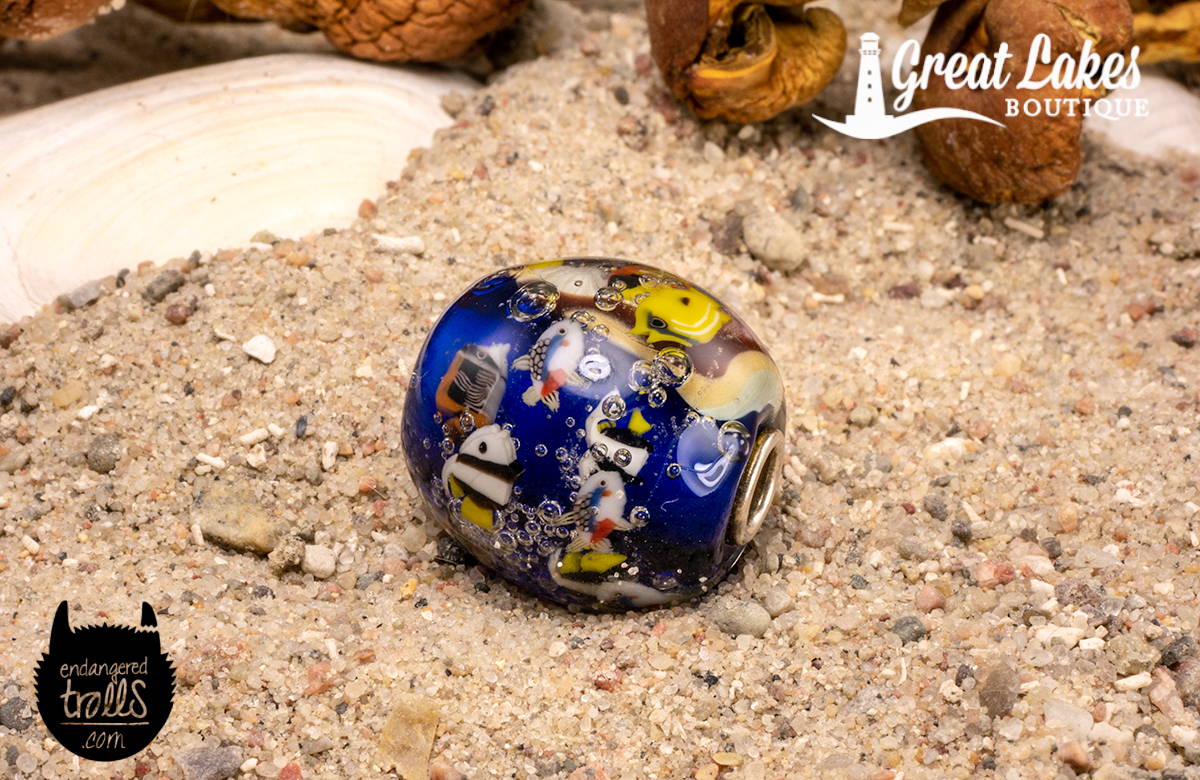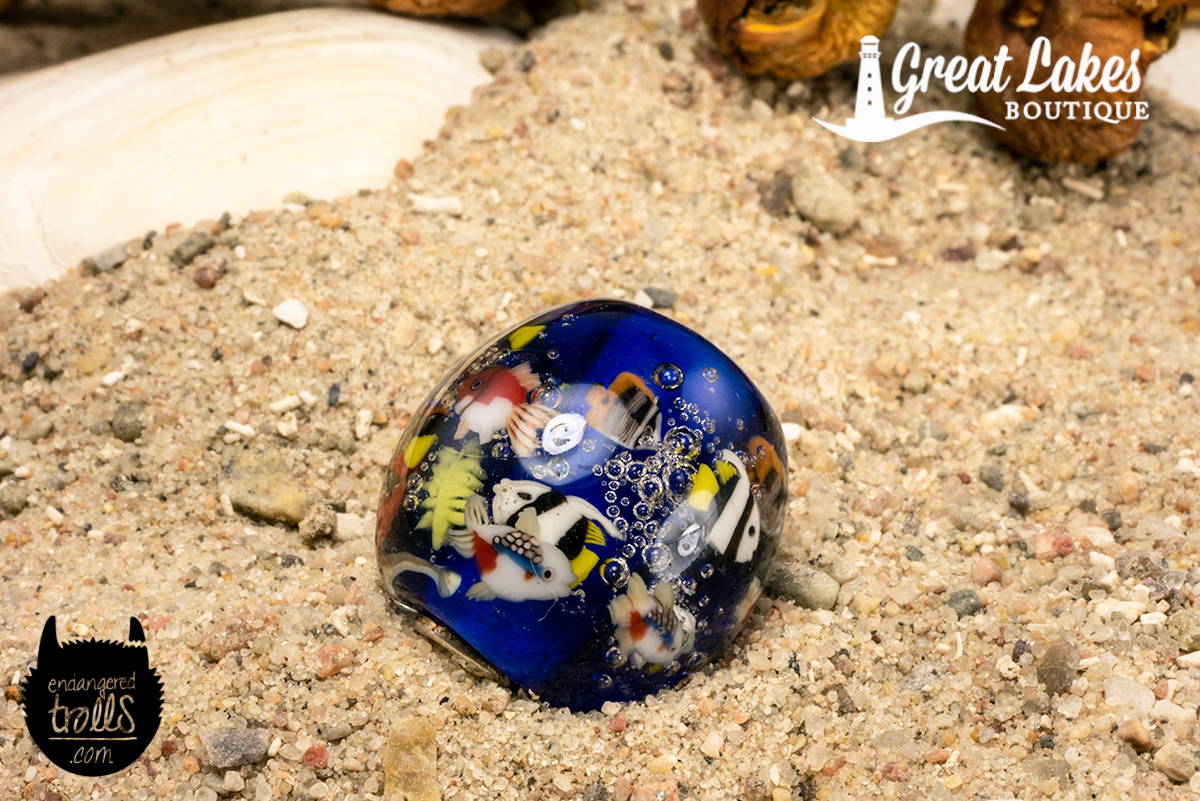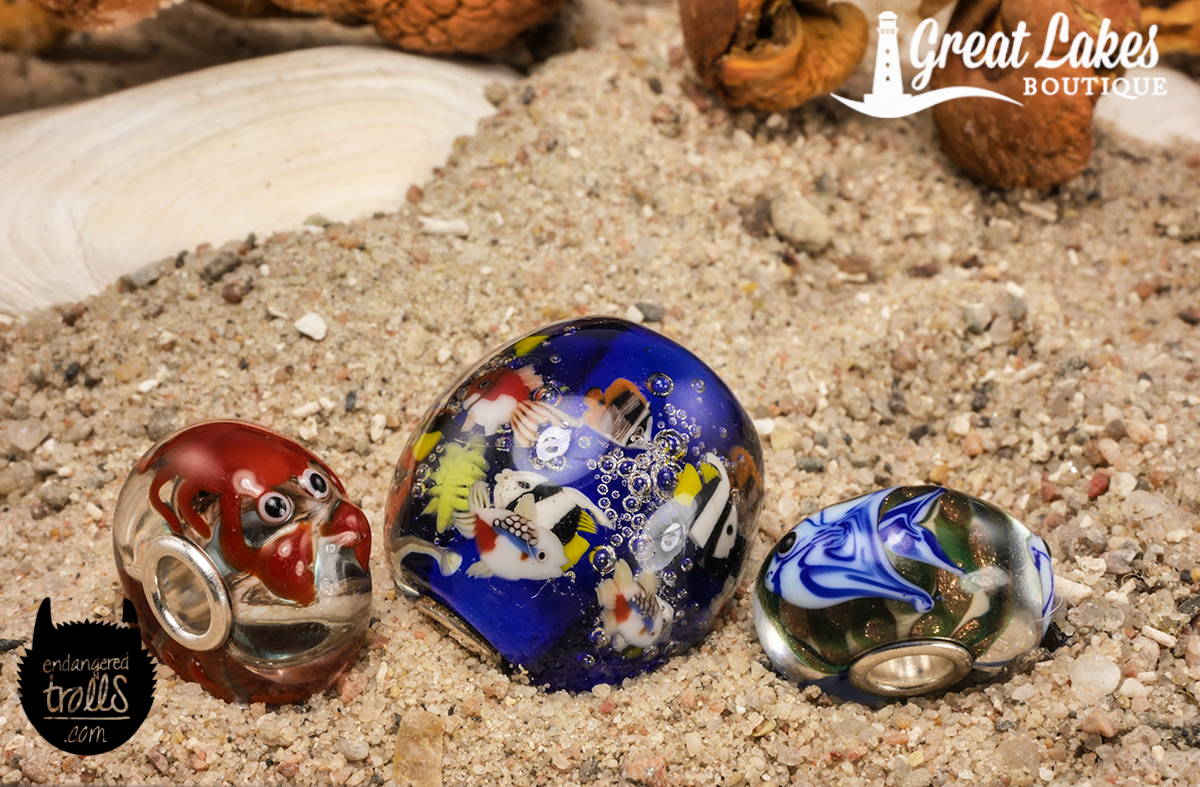 The new Trollbeads Summer 2019 Uniques are a great complement (or alternative) to Blue Ocean and there's all manner of sea critters to be found.
Some of the same designs from last year are circulating again, with some new creations making an appearance too.
Blue Ocean has a similar width to approximately three of the standard Trollbeads Unique glass.
The Palace of Amber have also been inspired by the ocean for their summer glass, though a different crafting method has been used.
The Palace of Amber Ocean Journey is available in blue or turquoise and though it's no taller than most regular glass, it's a little chunkier in it's width.
These beads were restocked yesterday after all but selling out on release.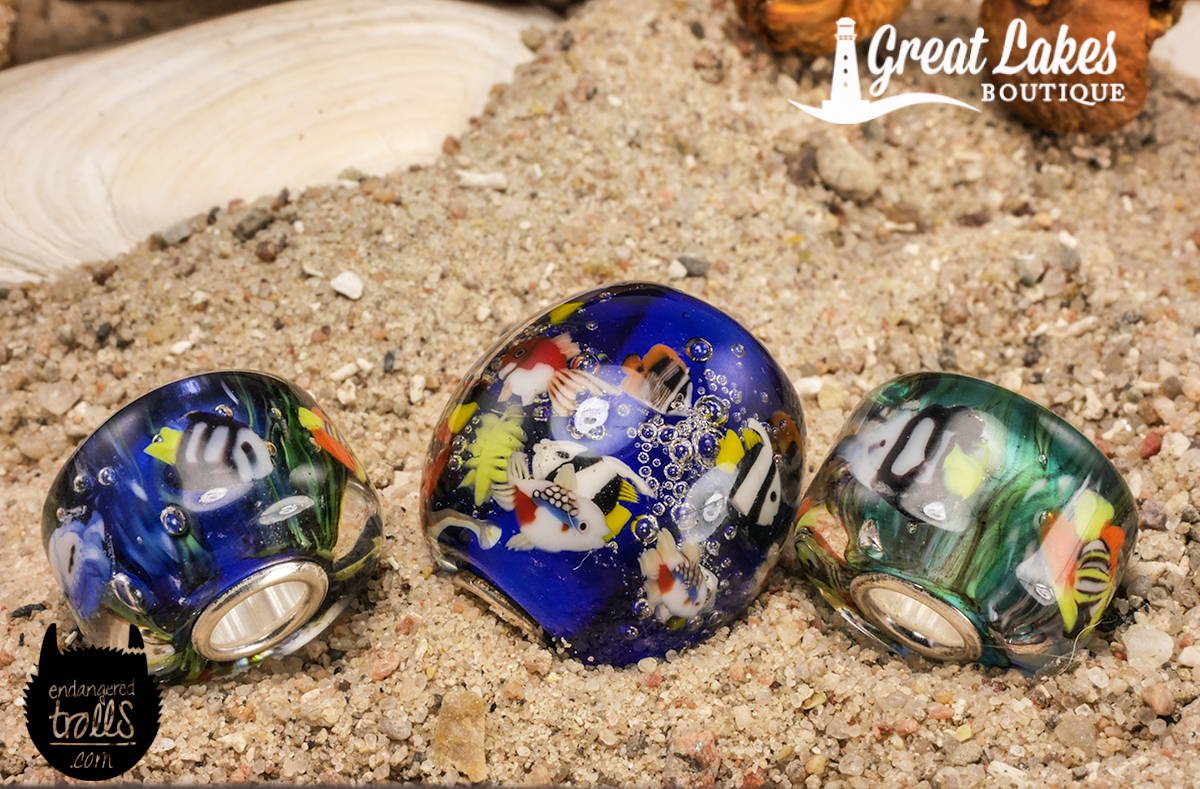 Ocean Journey does fit on the Trollbeads Bangles which is great news for fellow bangle devotees. It's styled below with the super cute Redbalifrog Sea Turtle from last summer.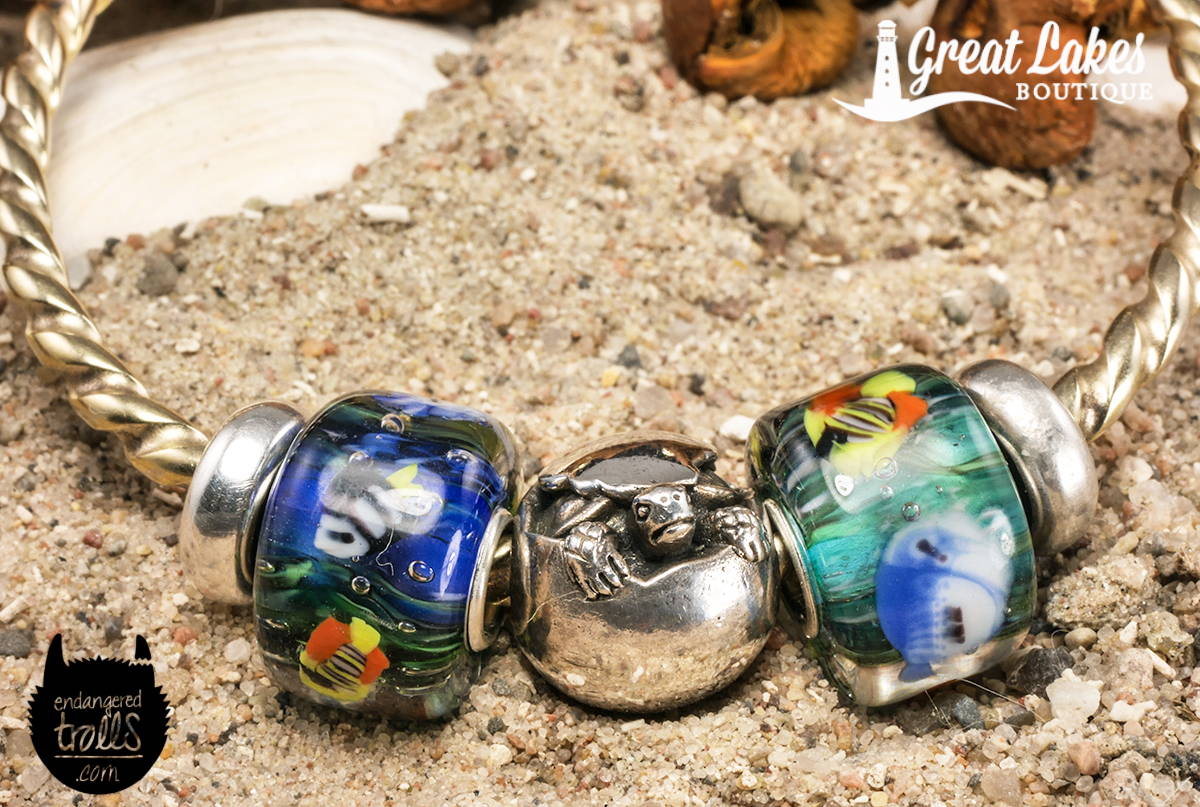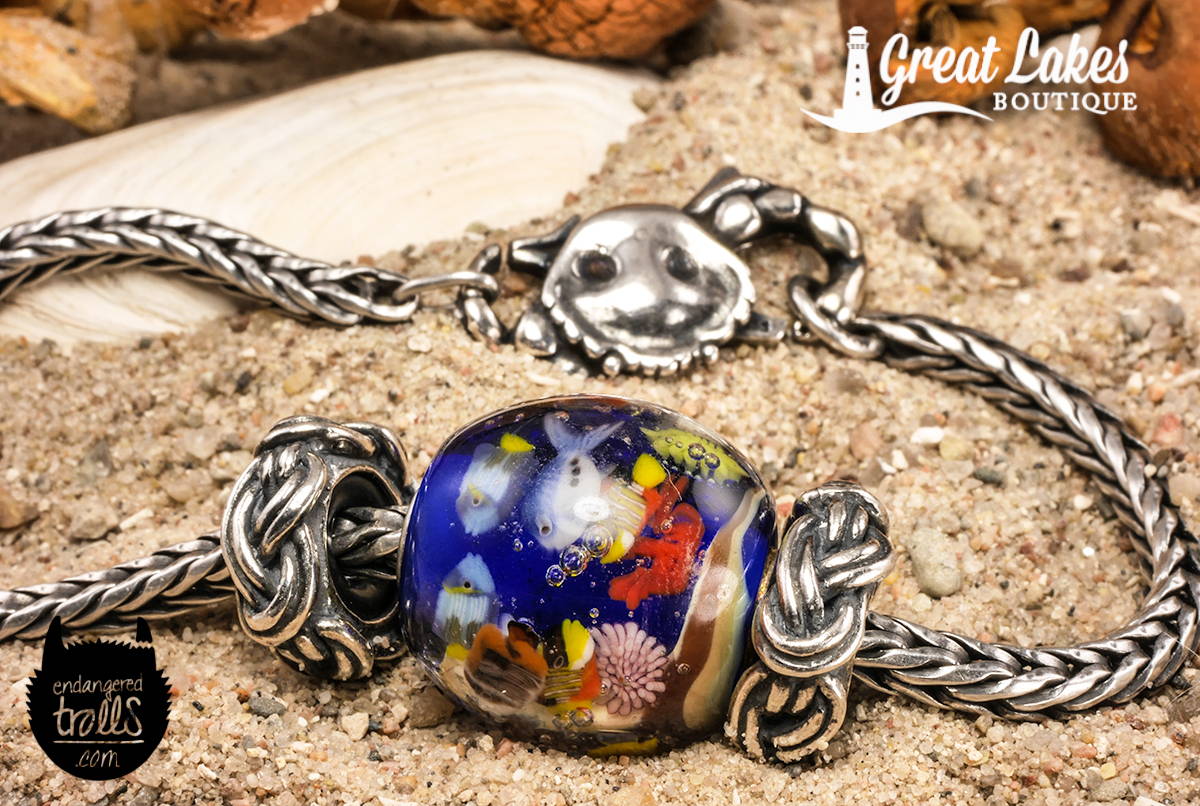 Though the Trollbeads Blue Ocean can't work with bangles, it looks amazing as the single focal on a traditional bracelet. We've added the Savoy Knot Spacers for a nautical flair. The Trollbeads Crab Lock provides an deal finishing touch.
It's a simple combination but with glass this eye-catching, it doesn't really need additional decoration. If you really don't like bracelets, try using it on a fantasy necklace instead.
The combination I've been wearing however, incorporates the new Trollbeads Summer 2019 Go Round stones and also a throwback to spring 2019 with the Flowers of Grace.
The new Round Labradorites add a contrast in texture and shape and bring something really organic to the combination, without competing for attention. Meanwhile the anemone flower design of Flowers of Grace works so well on oceanic or beach inspired bracelets an the color is incredible in the sunshine.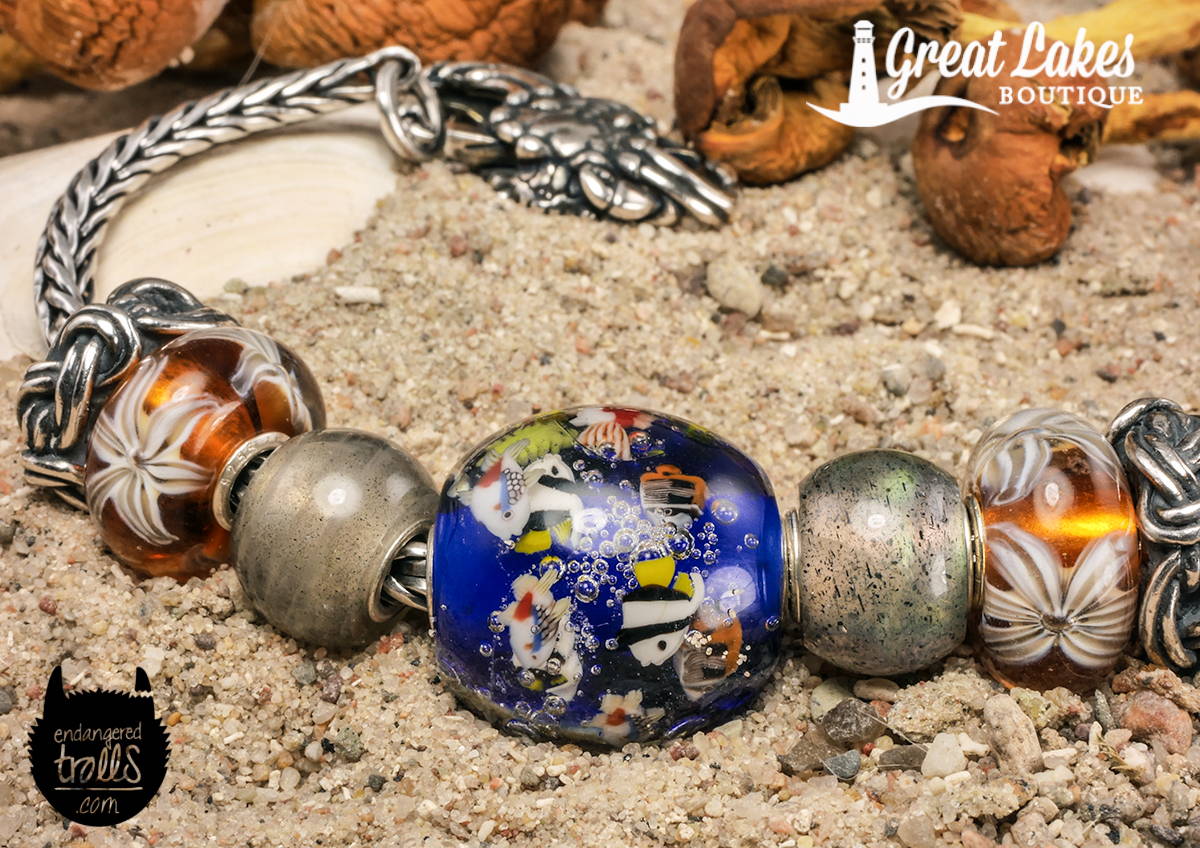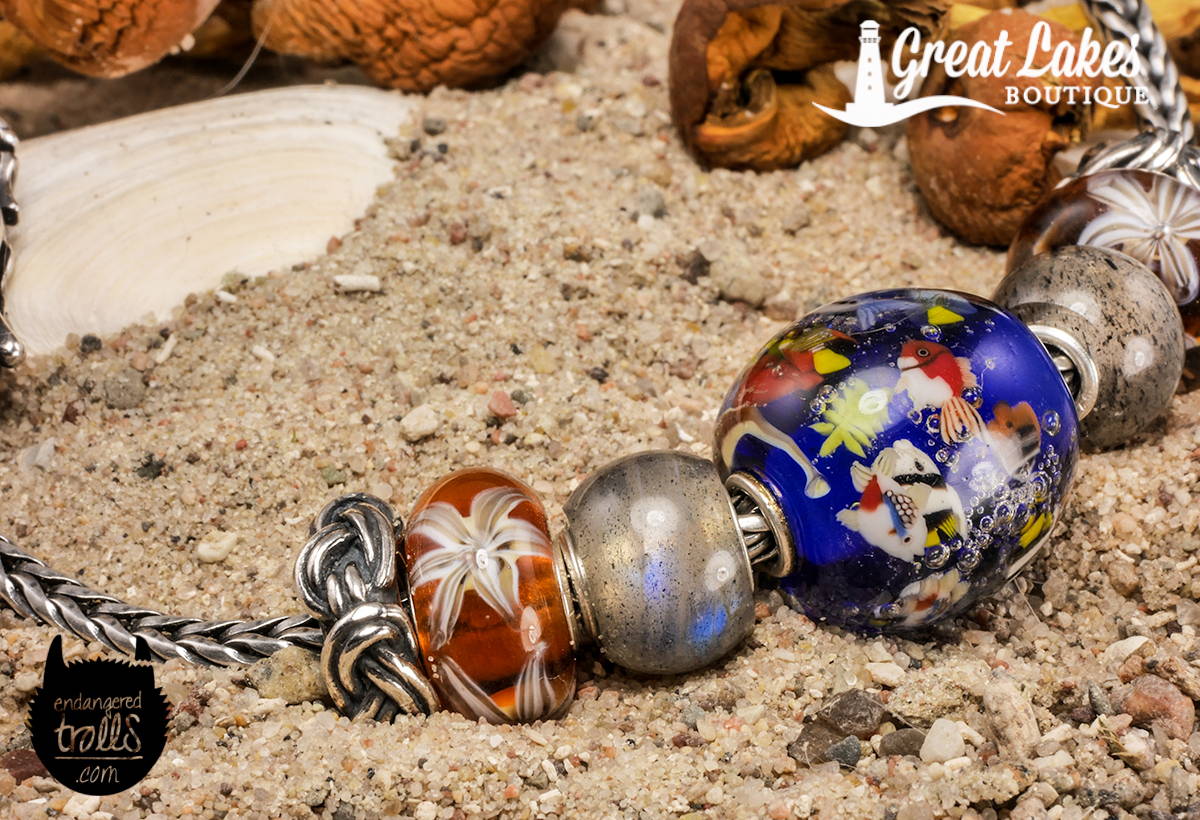 The Trollbeads Blue Ocean is on sale right now at $73.50, reduced from $105. Admittedly we have seen the Trollbeads price increase this week but even before that the bead retailed at $95 so there's a decent saving to be had. This is a bead to be carefully chosen however so we've photographed some of our remaining stock.