This charm bracelet blog brings a little inspiration with a Thomas Sabo Karma Beads Spring Bracelet.
Late last night we launched Thomas Sabo Karma Beads on our website after we've long admired the brand. We also shared a basic introductory post that will answer all your questions regarding compatibility as well as details on their bracelets and bangles. Today it's time for our first actual editorial.
Once again we are asking customers keen to shop to have a little patience with us while we initially build inventory. We do have both beads and carriers in stock, plus a large package en route and we'll be placing orders constantly from this point to meet demand. We will get orders out to you as fast as we can.
I've personally always been a huge fan of rose gold and one of the many appeals of Karma Beads is their use of this as a plated finish.
We're now into February and spring isn't too far away. For this bracelet I've deliberately added a couple of the Trollbeads Round White Moonstones to give you a little context in regards to the size.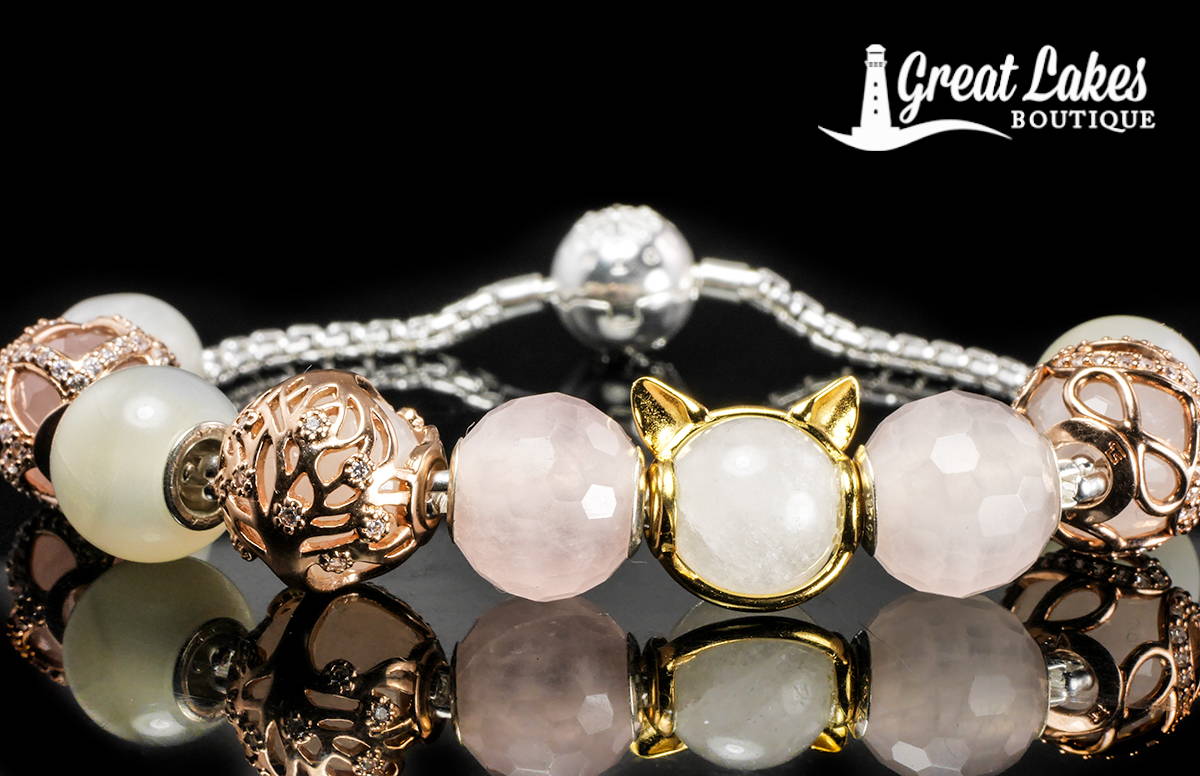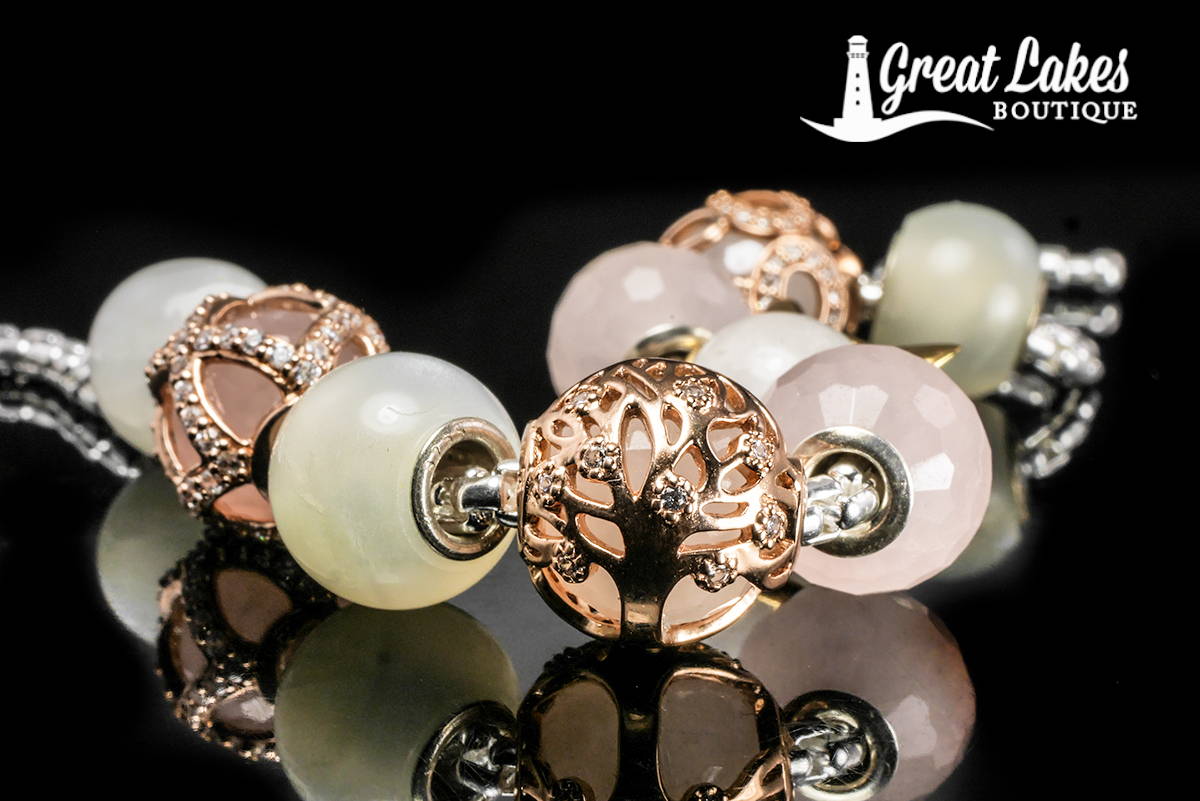 An immediate favorite from Karma Beads is the brand's White or Green Tree designs.
Pictured here is the White Tree and these are so beautiful especially for the spring. The motif depicts a cherry blossom tree with the flowers themselves composed of small cz stones. The central stone for this version is a white jade and the end result is feminine and seasonal.
One of the best selling designs from the Thomas Sabo Karma Beads Autumn 2019 Collection are the two Cat's Ears Beads. These are available in silver with an onyx or gold with a milky quartz. These are adorable, look even better in person and add a fun, girly twist to a bracelet.
The stones either side are the Thomas Sabo Karma Beads Rose Quartz and we've been very impressed with the gemstones we've received from this brand so far.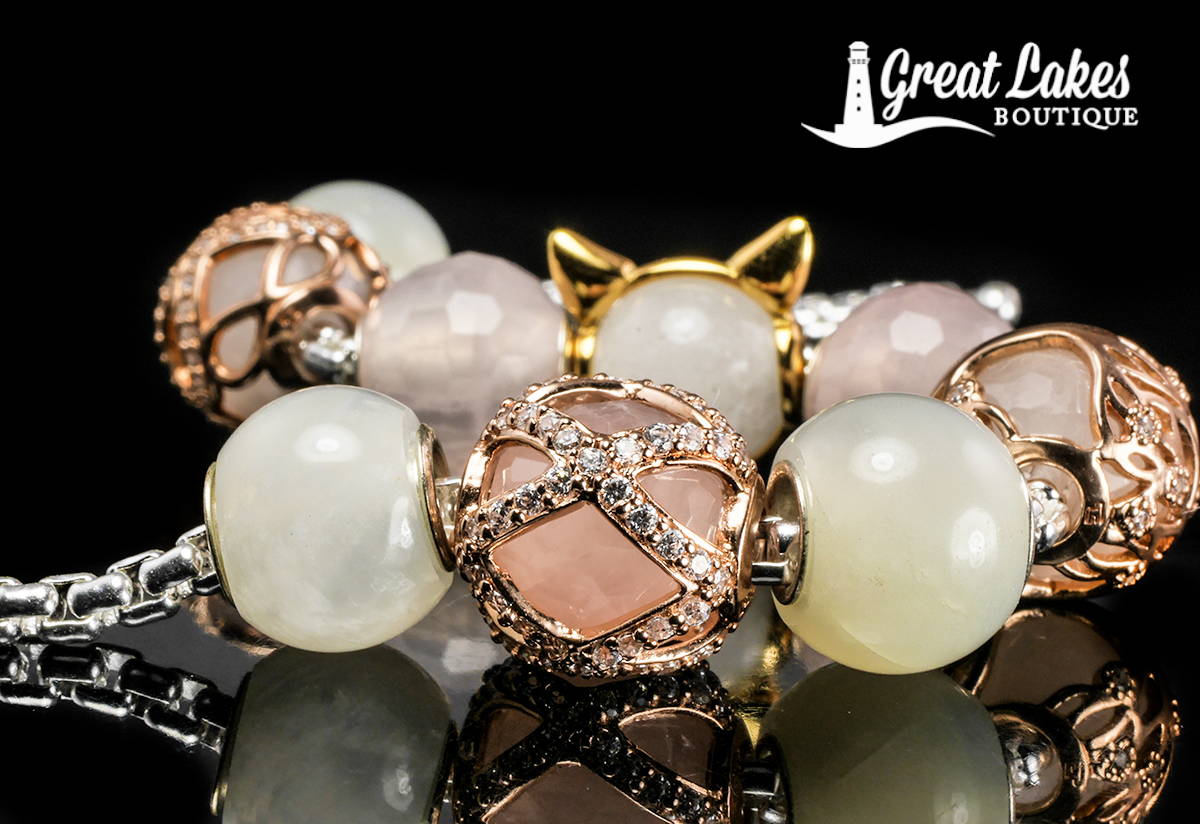 There are two further rose gold charms on this bracelet. The first here is the Thomas Sabo Karma Beads Pink Maharani and it uses a focal rose quartz to coordinate with the individual stones. Trollbeads smalll round gemstones do vary in size but this bead measures 1.10 cm so it gives you an idea of the size comparison here.
The second is the Thomas Sabo Karma Beads Infinity with it's focal white jade.
You'll notice the size of Karma Beads is always very consistent which is what leads to this amazing cohesive and contemporary look.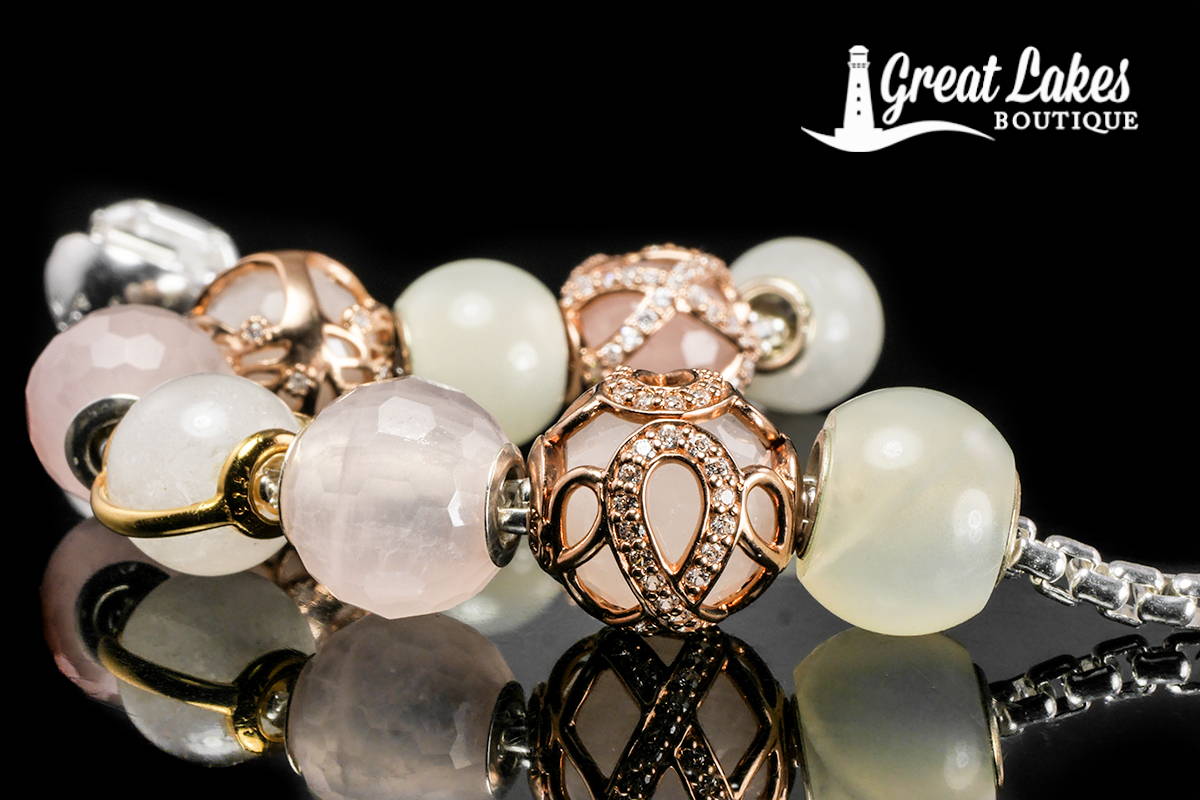 Finally here's a couple of images of the end result. Obviously this is a mini bracelet but I have always loved those anyway. We've mentioned already that though we loved the brand in images, they don't do justice to the line at all. The beads are very detailed and are even nicer in person. Though you do need a new carrier for these, the prices of those are excellent. If you want to shop this look, the links to add the beads to your cart are just below.