The height of the summer season is here but it's either exciting or terrifying to think that fall is now just six weeks away. In bead bracelet terms the autumn collections are always my favorite so firstly there's that to look forward to. Secondly we'll soon begin to announce a little more about the Great Lakes Boutique Bead Bash on the Lake event too.
In today's Trollbeads blog however, I'm talking gemstones. As I'm currently focusing so much on what's to come, there's a certain feeling of pre-fall in this combination but it uses two gemstones I adore; the Trollbeads Cat's Eye Quartz and the Trollbeads Blue Tiger Eye.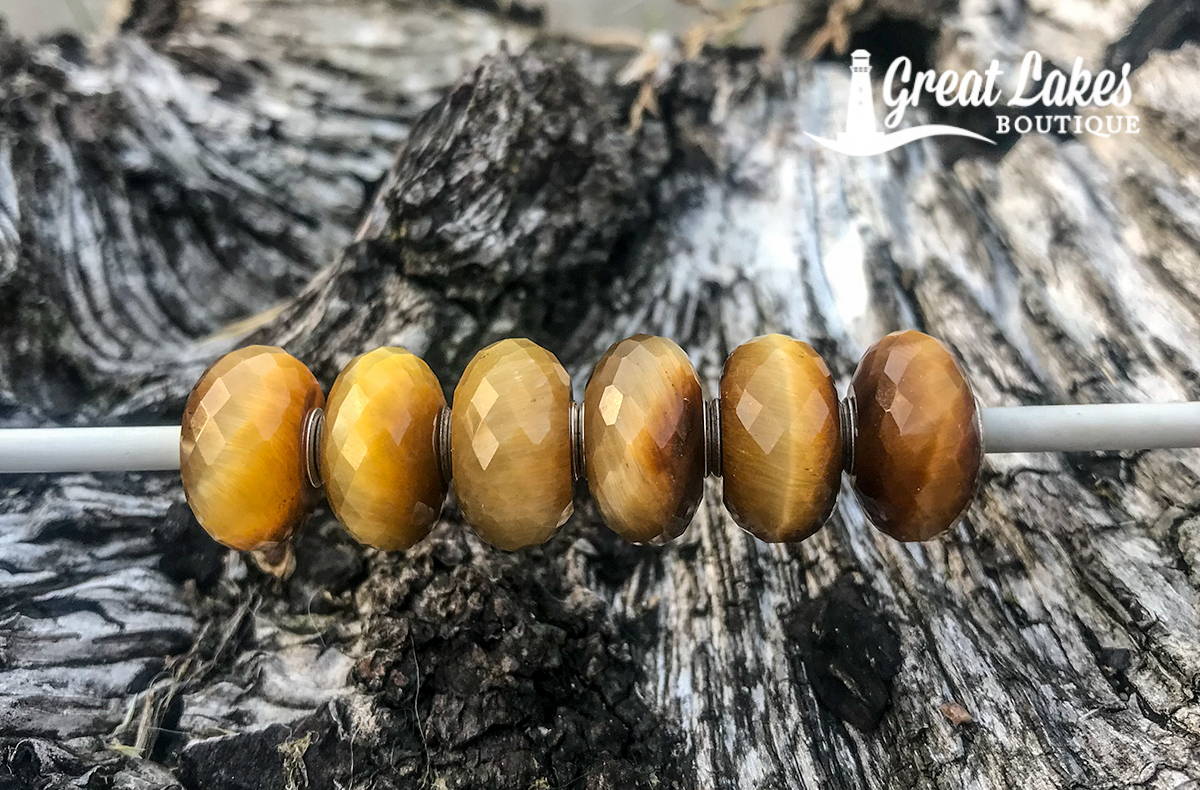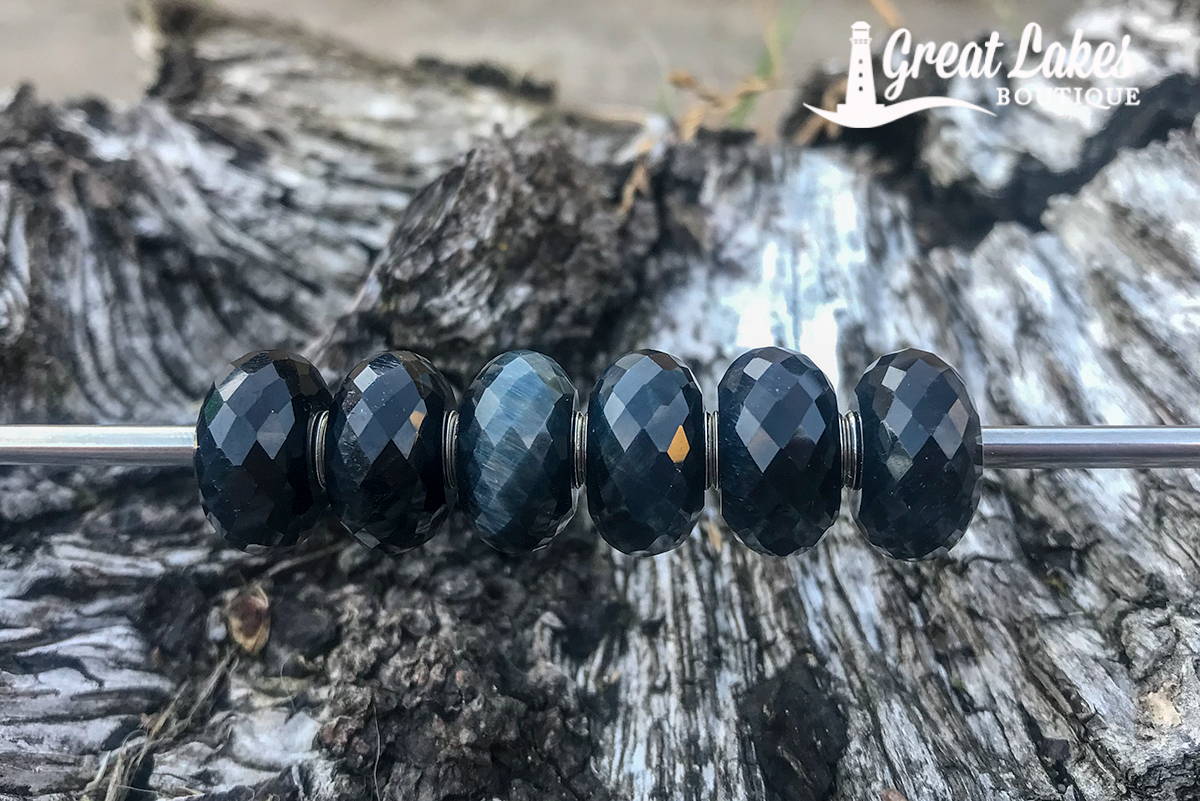 My romance with gemstones isn't a new thing. They excite me due to the endless variation and individuality of each stone. You never quite know what a new batch could bring or what amazing examples could be found. There's just an element of possibility that I don't quite feel with glass, (though it's always fun wondering what uniques will come next.)
The Trollbeads Cat's Eye Quartz and Blue Tiger Eye stones is a combination I've experimented with a lot over the years. It results in a very organic feeling bracelet.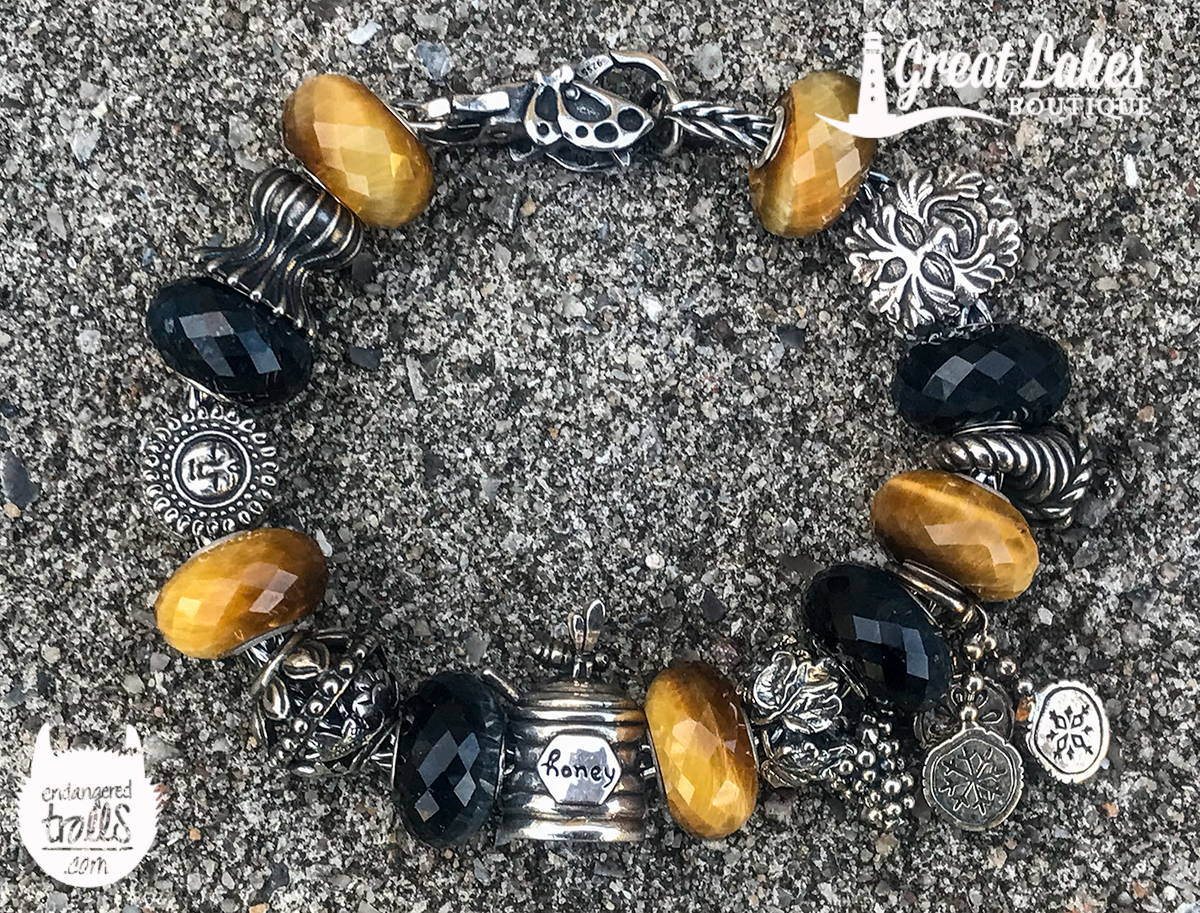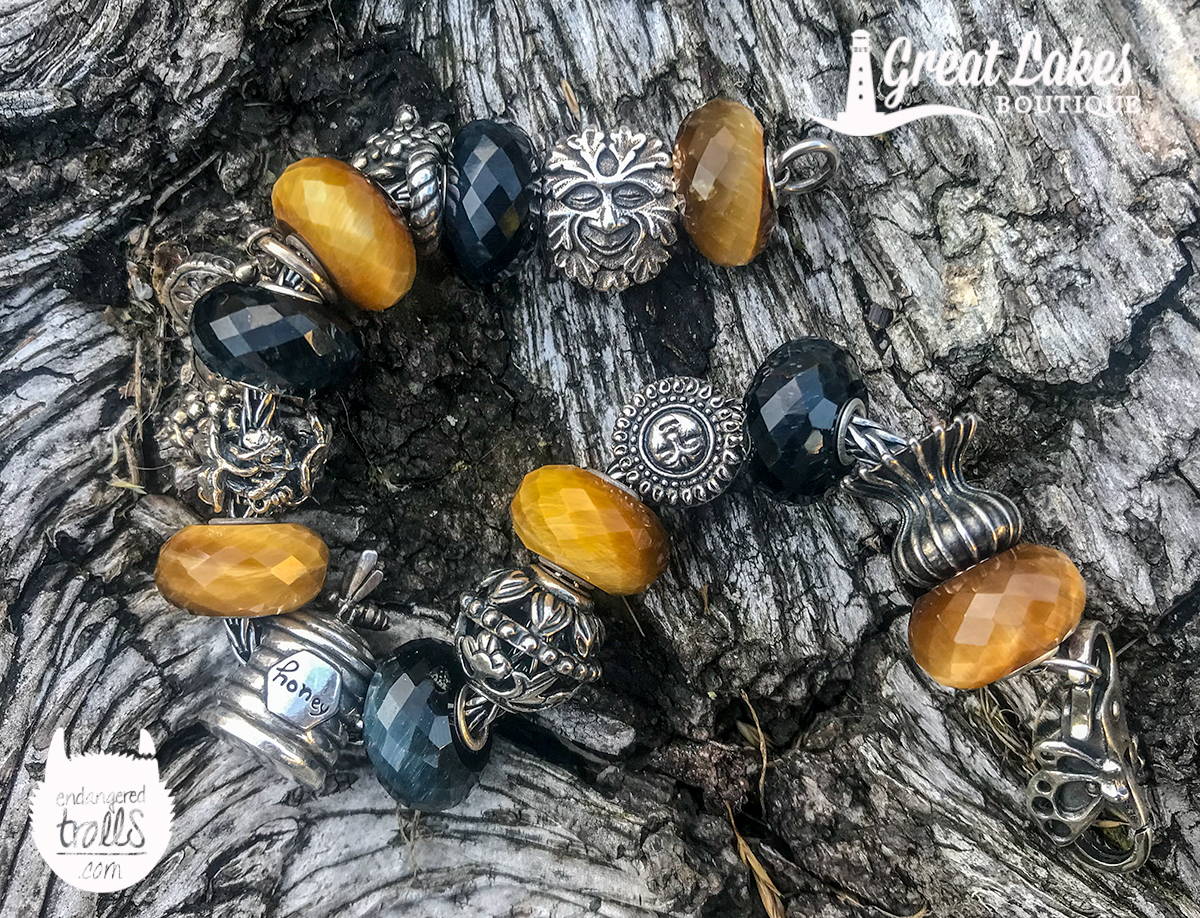 We're hitting the time of year where the earth's bounty is at it's best. Many berries have appeared and the trees are starting to bear fruit. The silver beads on this bracelet are meant to reflect that. The Ohm Beads Pre-Wine is a great dangle design that works so well deep into fall. The Redbalifrog Honey Pot is a classic for the summer season. The Redbalifrog Green Man, Trollbeads Cornucopia and Trollbeads Spiritual Adornment all have a strong pre-fall vibe for me.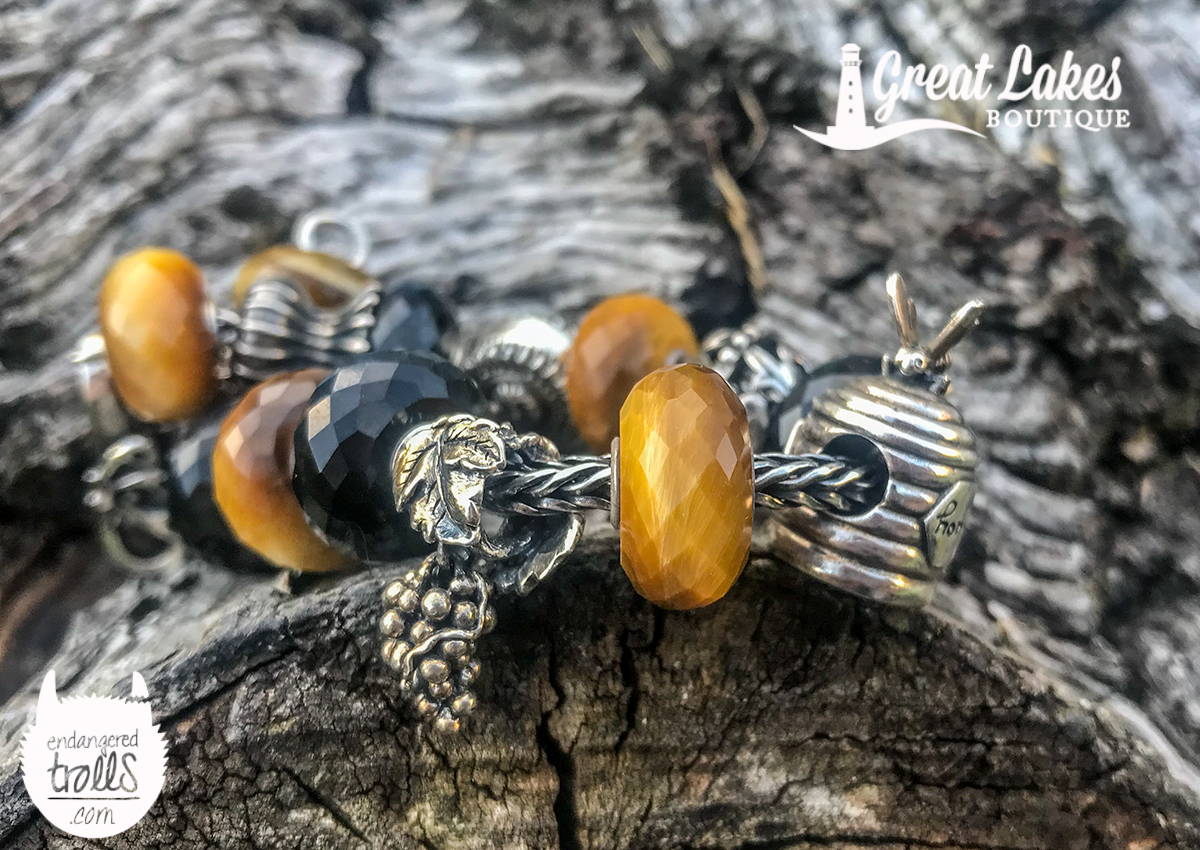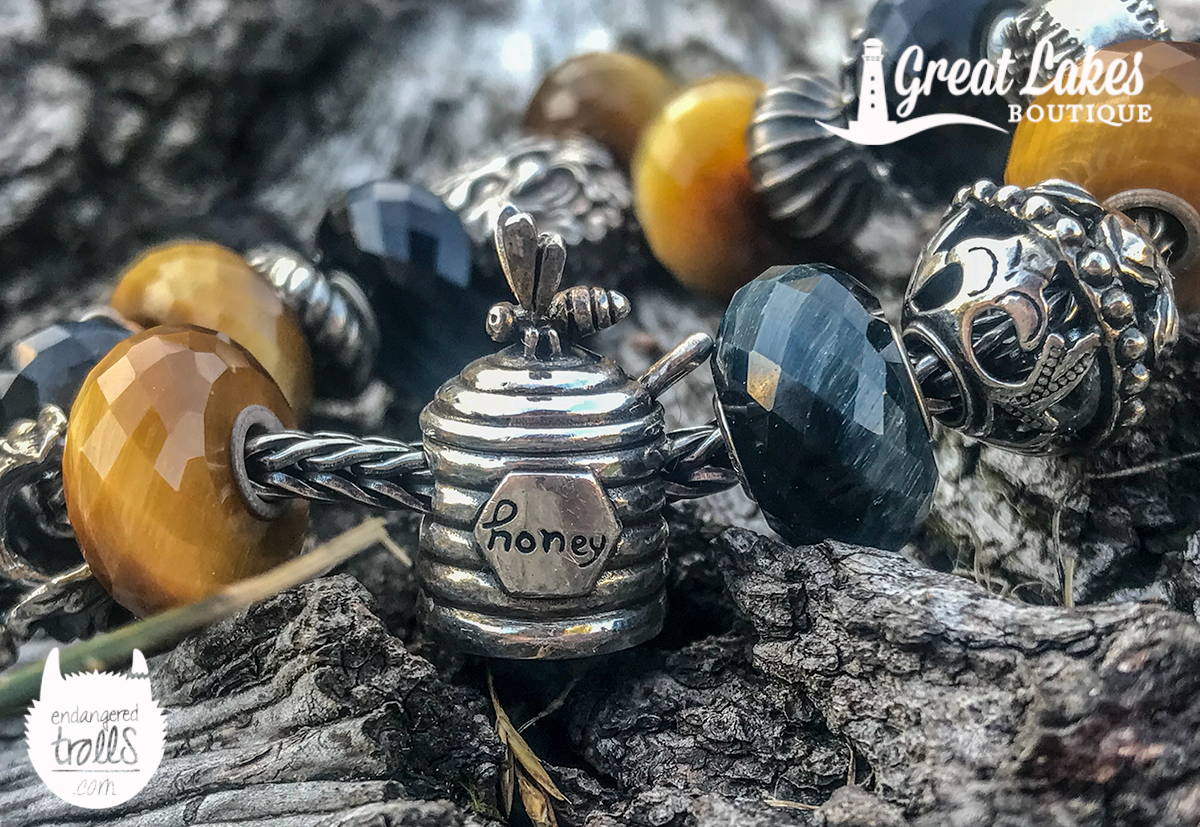 The Blue Tiger Eye is such a moody stone and though it's one many people believe to have no variation that's not true. Some of these stones have a flash to them that can range from paler blues through to even gold shades. It's such an elegant color too.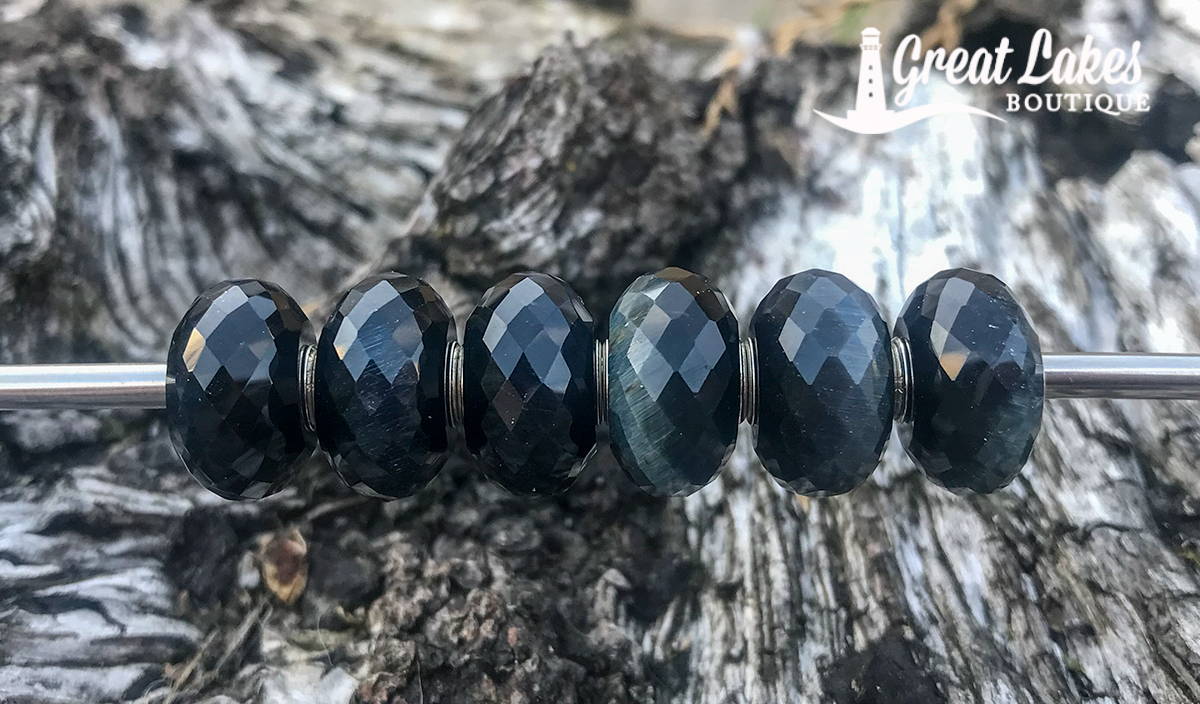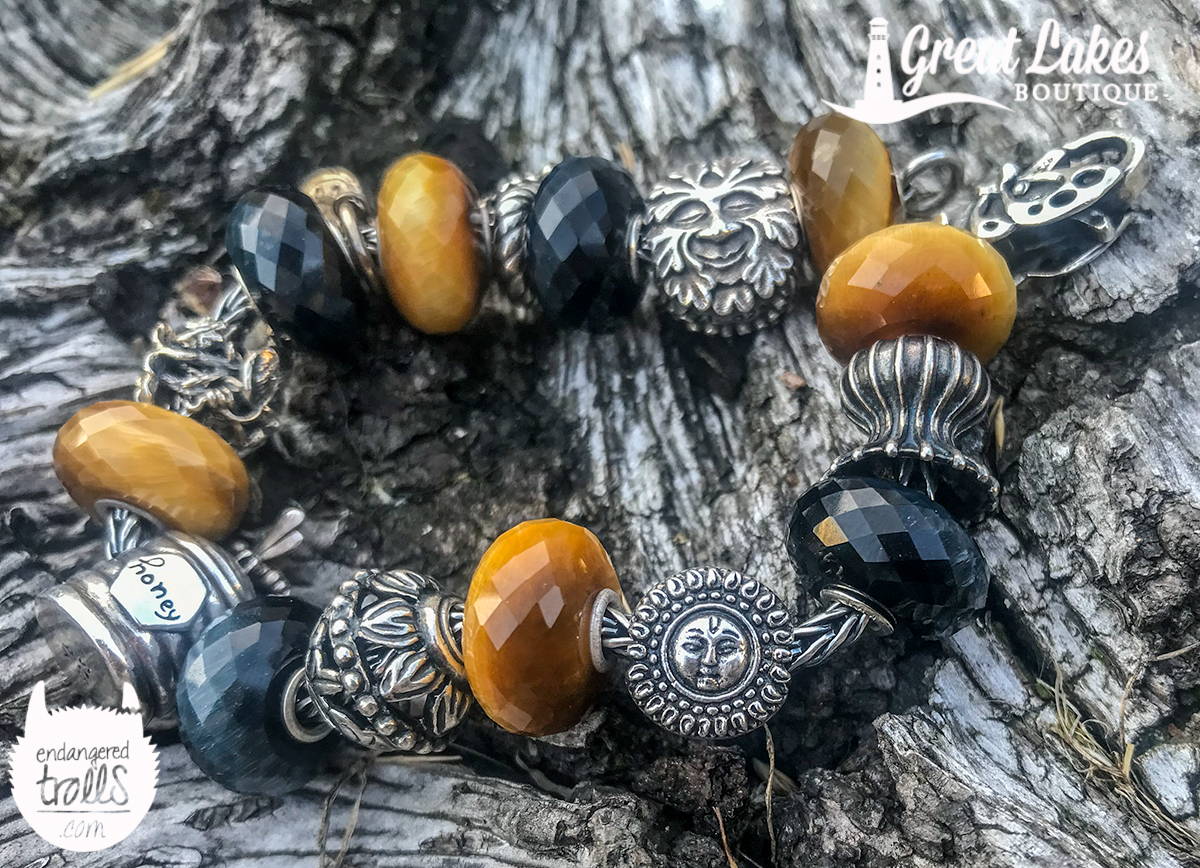 We have new stocks of both of these gemstones live on the website right now. The Cat's Eye Quartz are perfect additions on beach or oceanic themed bracelets as they're wonderful representations of sand.
Through fall they bring a beautiful warm autumnal hue to a bracelet and into the festive season they have a perfect chestnut vibe. It's a particularly versatile stone.