The limited edition Trollbeads Brush of Blue Kits debuted back in June to celebrate Trollbeads Day 2019.
The release proved hugely popular and the US market were sold out after the launch weekend which caught lot of people by surprise.
The beads are made of porcelain and it's the first time Trollbeads have worked with this material and they are so beautiful! I've been loving mine but have been loathe to share inspiration while the beads were unavailable.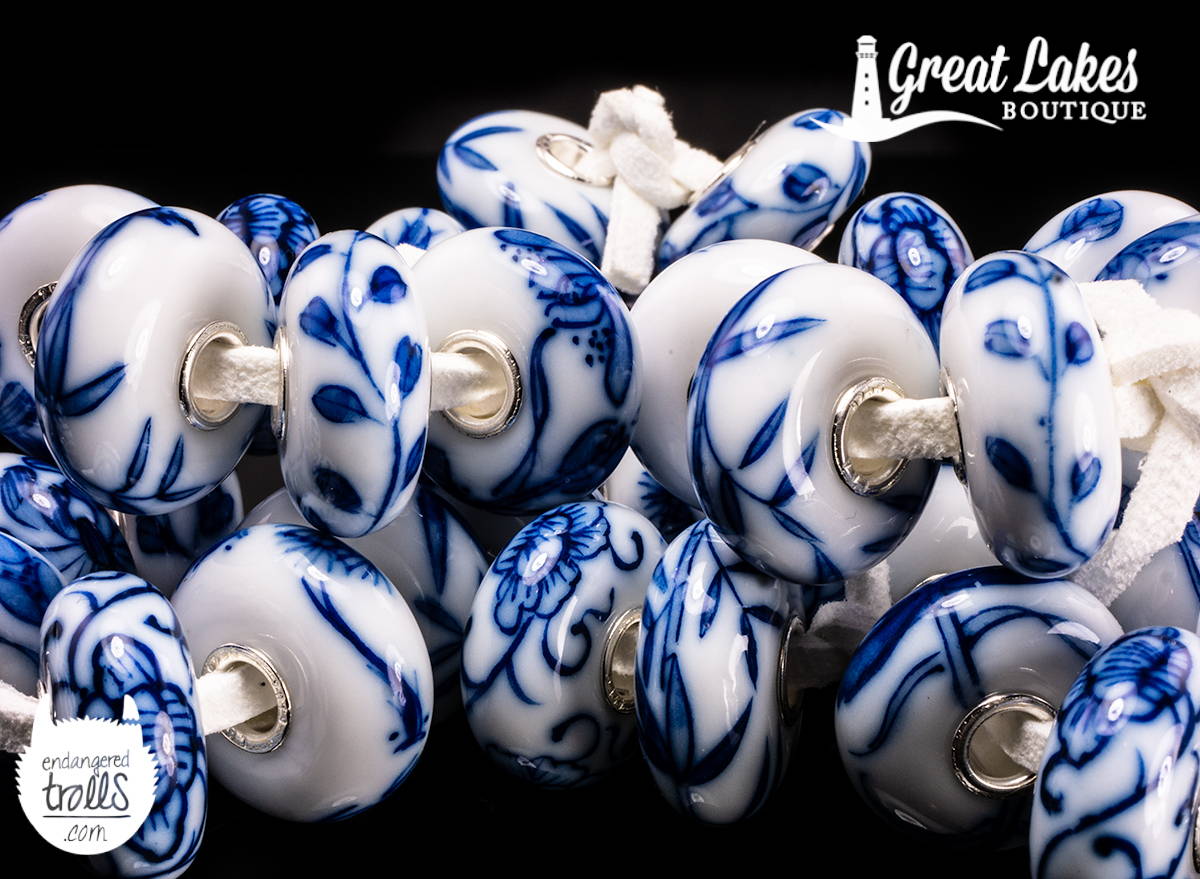 We've been fortunate enough to receive just a handful of kits today and this is the only restock we'll be able to offer.
I'm also using it as an excuse to share one of my editorials as a little inspiration for one of the many ways I've been styling these beads.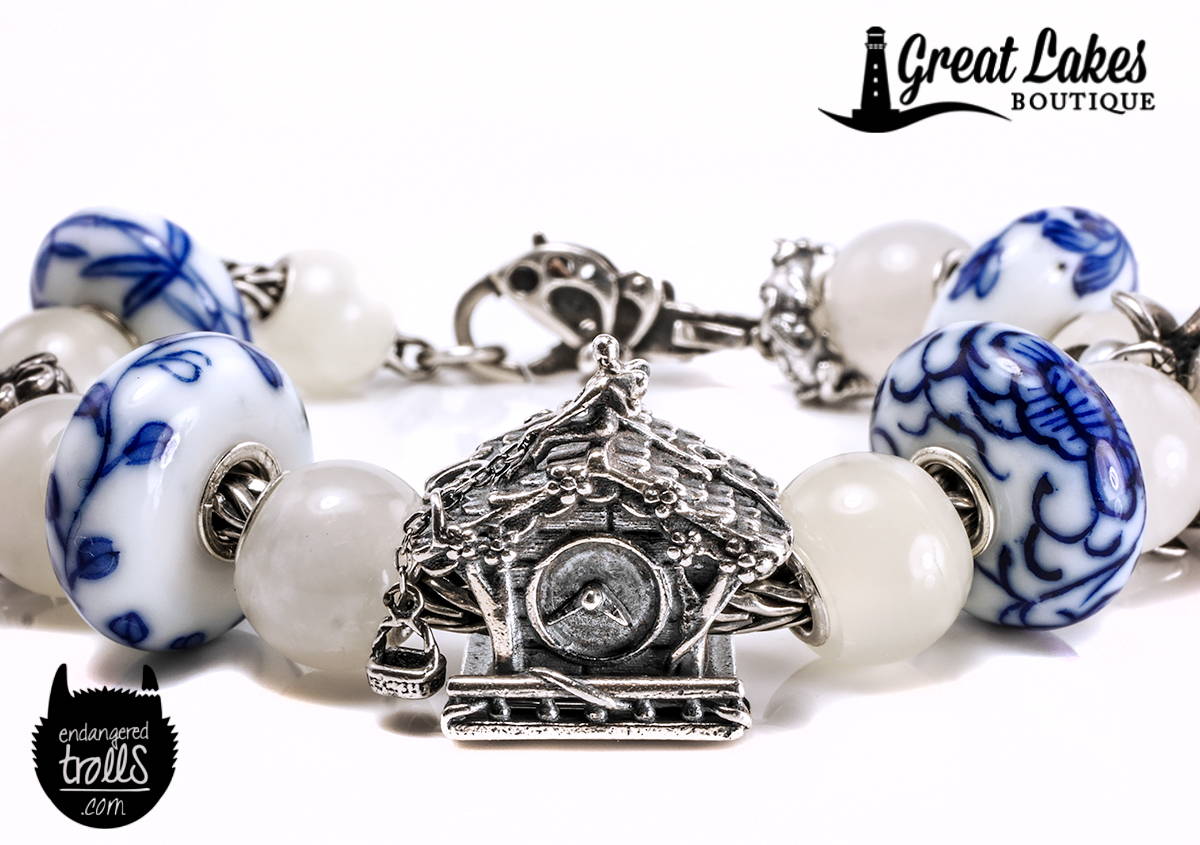 This kit can be styled in so many ways and depending on that styling, the vibe changes entirely.
For this bracelet I wanted to create something feminine but that allowed the porcelain beads to be the focal. I ultimately used the Trollbeads White Moonstone beads from the Trollbeads Summer 2019 collection. It's now secret that I love this new shape and size of stones.
The entire summer 2019 release is finally now restocked too after initially selling out.
The Palace of Amber Time Fairy is the focal silver and this is one of my favourite designs of 2019 to date. It's a chunky bead but so beautifully detailed. The hands of the clock can also be set to show the time of your choosing.
Do be warned though, we're very low on stock now and all designs from The Palace of Amber are essentially limited editions.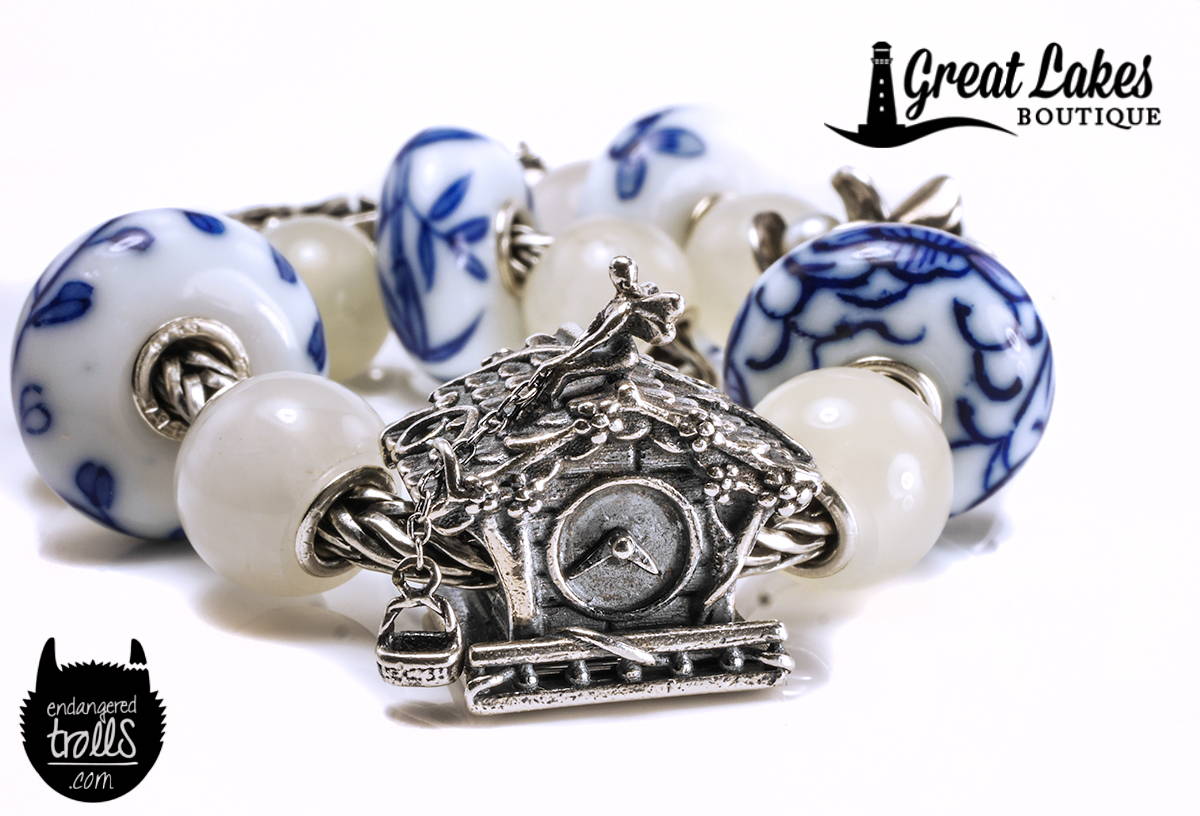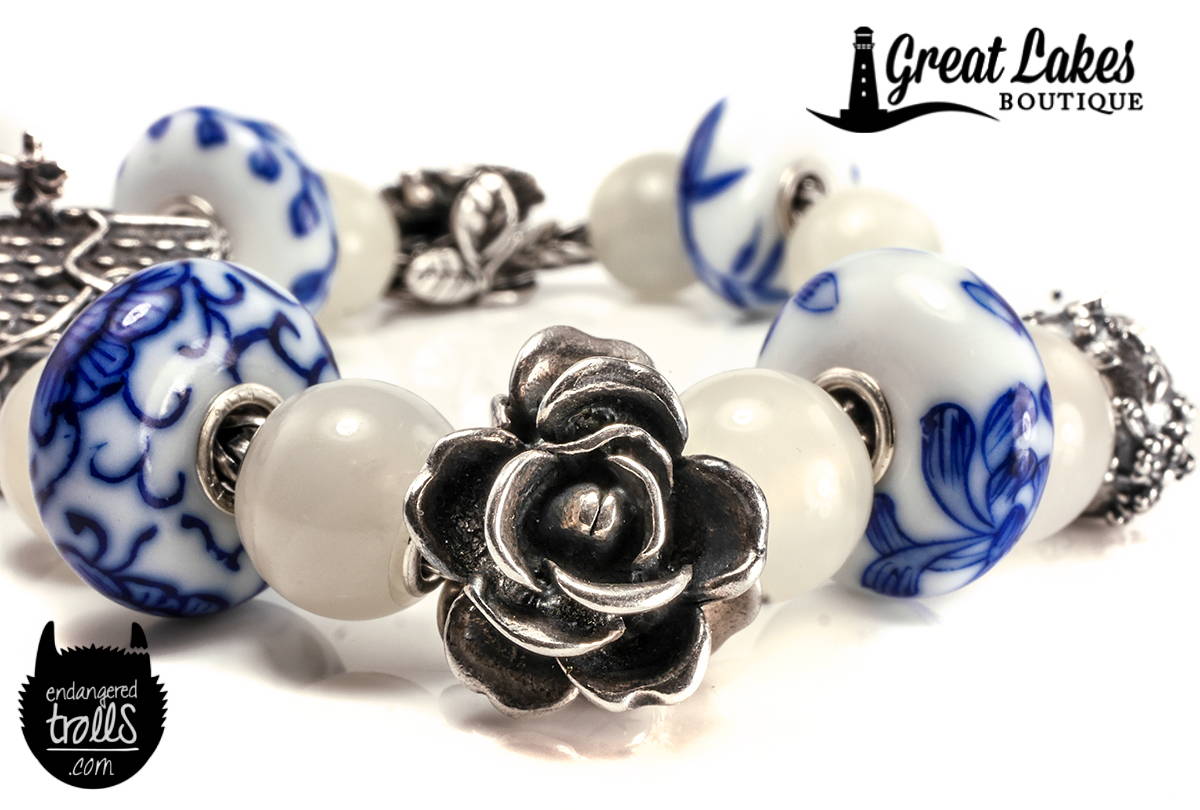 When it comes to floral beads, the Trollbeads Birth Month Flowers have long been my go to pieces. They're so detailed and incredibly cleverly designed. No matter how they may twist or turn on your wrist, there's always some intricate detail to be seen.
The Rose of June and Chrysanthemum of November are used on this particular bracelet.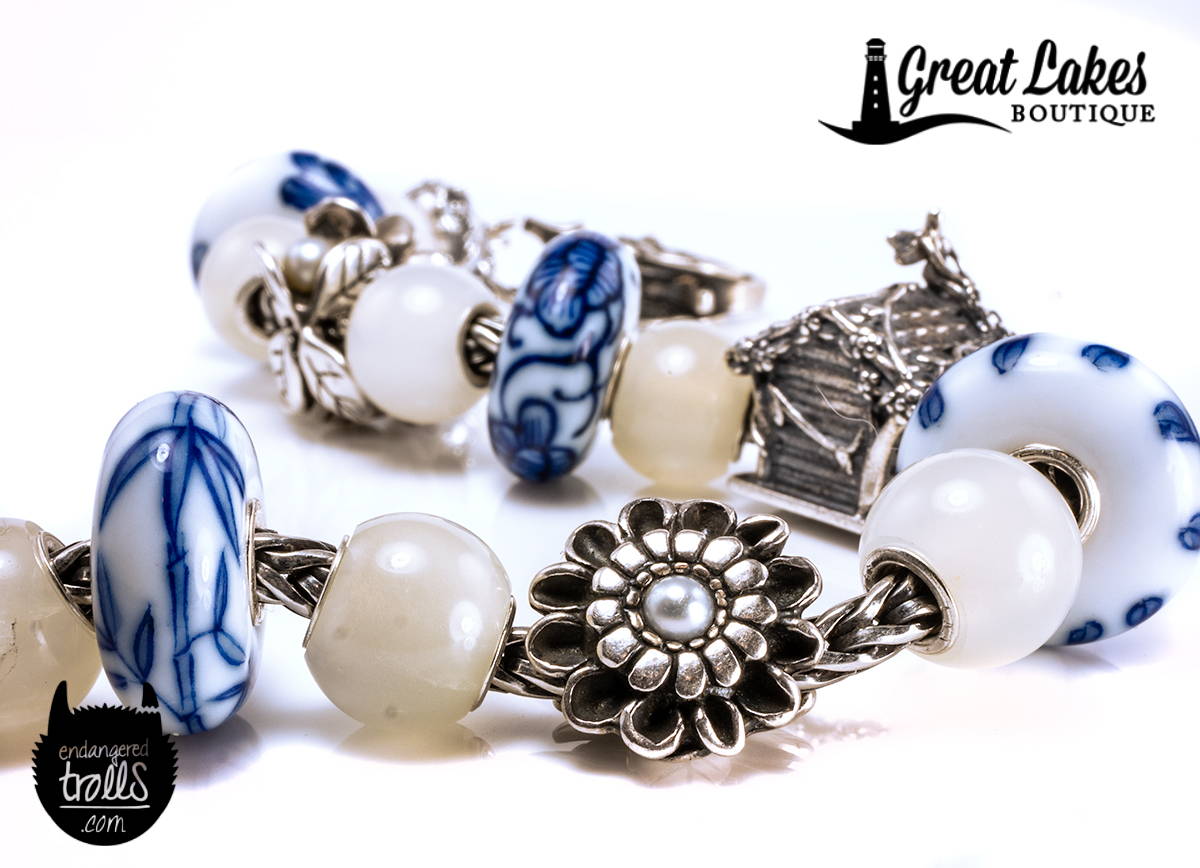 I adore this look. The contrast between the silver and the porcelain feels quite vintage and the choice of designs makes it feel feminine.
For anyone yet to consider the White Moonstones, they're incredibly versatile and a great alternative to pearls. Some examples of this stone even have a blue flash which would be perfect for this combination.
For those looking for more color, these stones could easily be replaced with the new round lapis too.