This charm jewelry blog takes a look at the Waxing Poetic Influencer Earrings as a key tool for layered, dramatic earrings.
Here at Great Lakes Boutique, each of our jewelry lines brings something unique or special to the store. They all have their own distinctive vibe if you like. Waxing Poetic has proven hugely popular for this very reason. If we had to characterize them it would be boho chic meets vintage romance. This brand has a strong identity. Underpinning all of that however, is still this core concept of customizable jewelry. Their pieces can be layered together and while many are standalone, you can then add charms or pendants to them if you so choose.
Through the latter part of the year one of the key jewelry trends has been for big, bold earrings and that's set to continue into 2021.
The aptly named Waxing Poetic Influencer Earrings are our picks of how to hit this trend perfectly. Available in either Sterling silver or Sterling silver and brass, these stud earrings come with an integrated charm catcher. These allow you to attach your Waxing Poetic pendants or charms directly to the earrings and mix and match however you like.
The end result as can be seen here, is dramatic, unique and very eye catching! What's more, you can add to them over time so your jewelry can continue to evolve alongside your own story.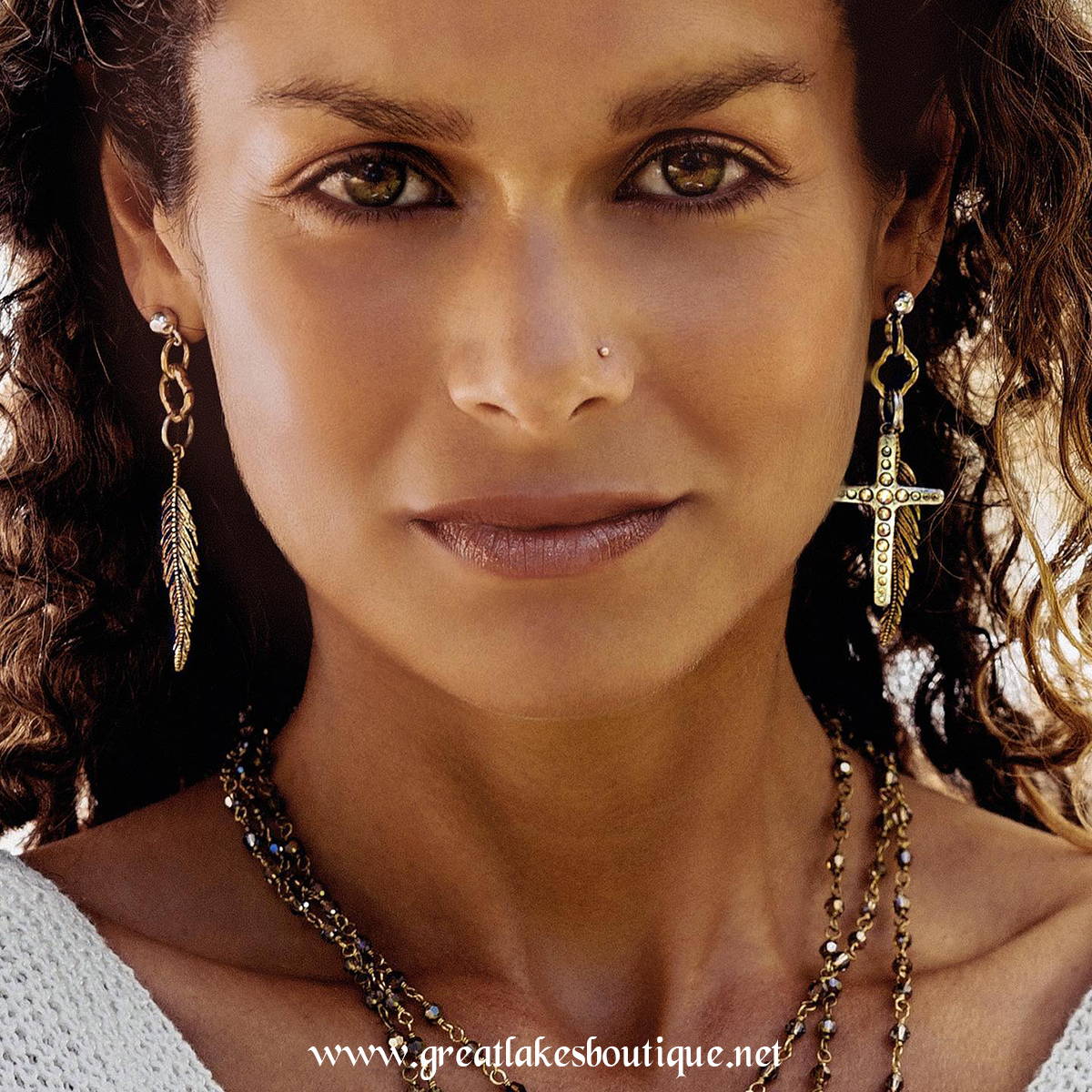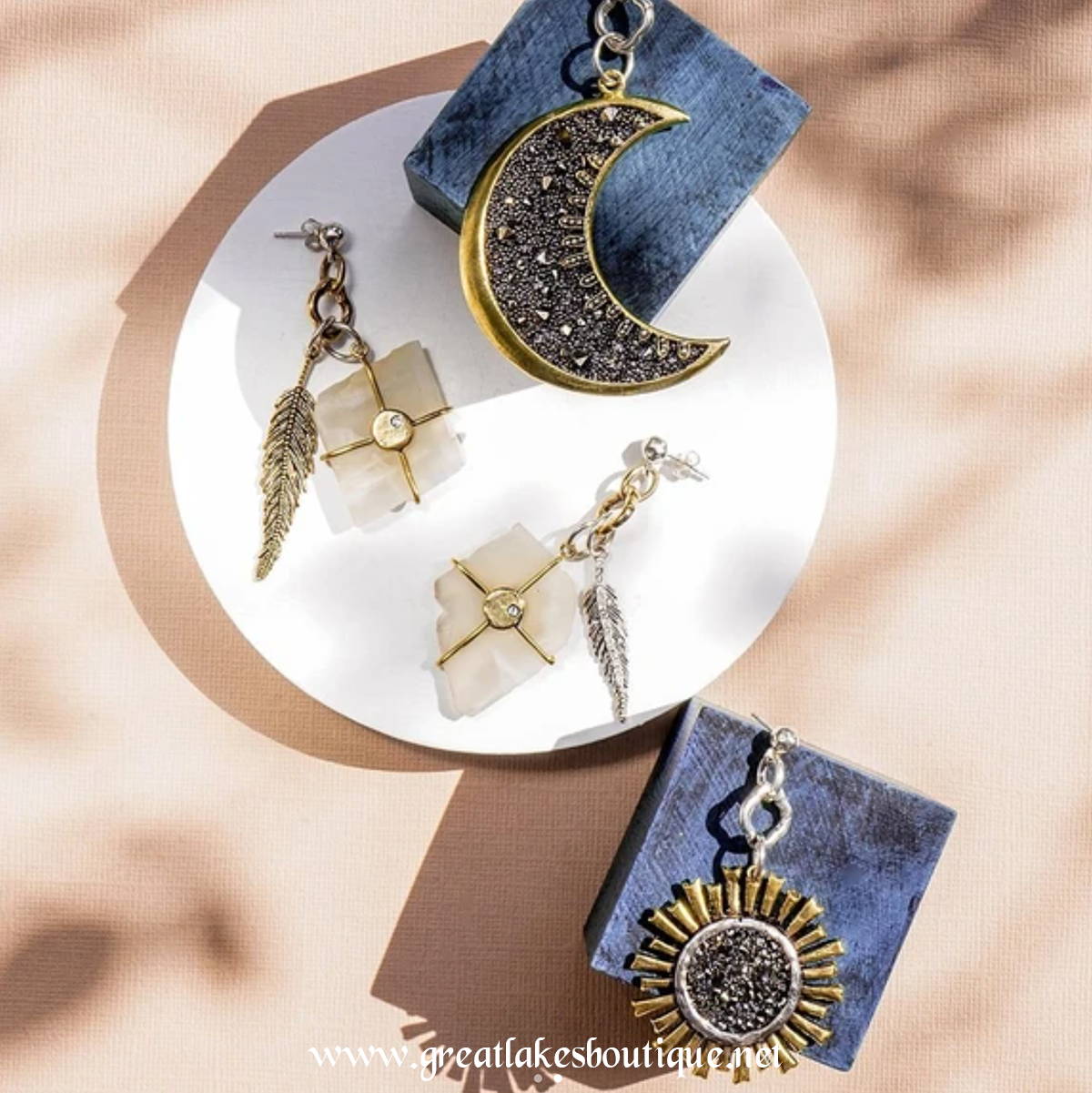 Due to the unique attachment system for Waxing Poetic, pendants and charms can be moved across the carriers to wherever they may suit.
If you don't feel like wearing earrings one day or need a more subtle look, the pendant accessories can be moved to a necklace (and that hits another huge trend for spring as we've seen a return of charm necklaces back to the catwalks.)
Remember all of your purchases via our website are earning you Gratitude Points. Those points can be redeemed for coupon codes that can then be used for any other purchase you make online.