This Trollbeads blog brings a little inspiration for the newly launched Trollbeads Hornblende.
The Trollbeads Hornblende debuted as part of the fall 2020 collection and it was a stone we were all really excited to see. We're huge fans of gemstones here at GLB so new stones are always a big deal. What became obvious so quickly was just how much these vary and that always adds an extra element of fun when unpacking new beads.
With the cooler months now upon us, this is a really good choice. Everything in bead world has understandably revolved around Halloween for a few weeks but that's not everyone's thing. Today we're sharing something a little more elegant for the season.
We do have a really good selection of hornblende stones on the website right now but please be aware they're only available for a few more days now.
Black and gold is such a classic, elegant combination and though the hornblendes do vary, they are predominantly a dark stone.
I adore this combination! Deliberately for this set of bangles I'm showcasing both solid gold beads and spacers, with gold plated. Gold has a prohibitive price tag for so many of us but between Thomas Sabo Karma Beads and The Palace of Amber's new Spark finish, we actually have an abundance of choice for those wanting a gold look without the price tag. The two floral spacers on the top bangle here are actually Bella Fascini Flower Bands though those are the only gold plated items in their collection.
This combination is so versatile and would see you all through the season.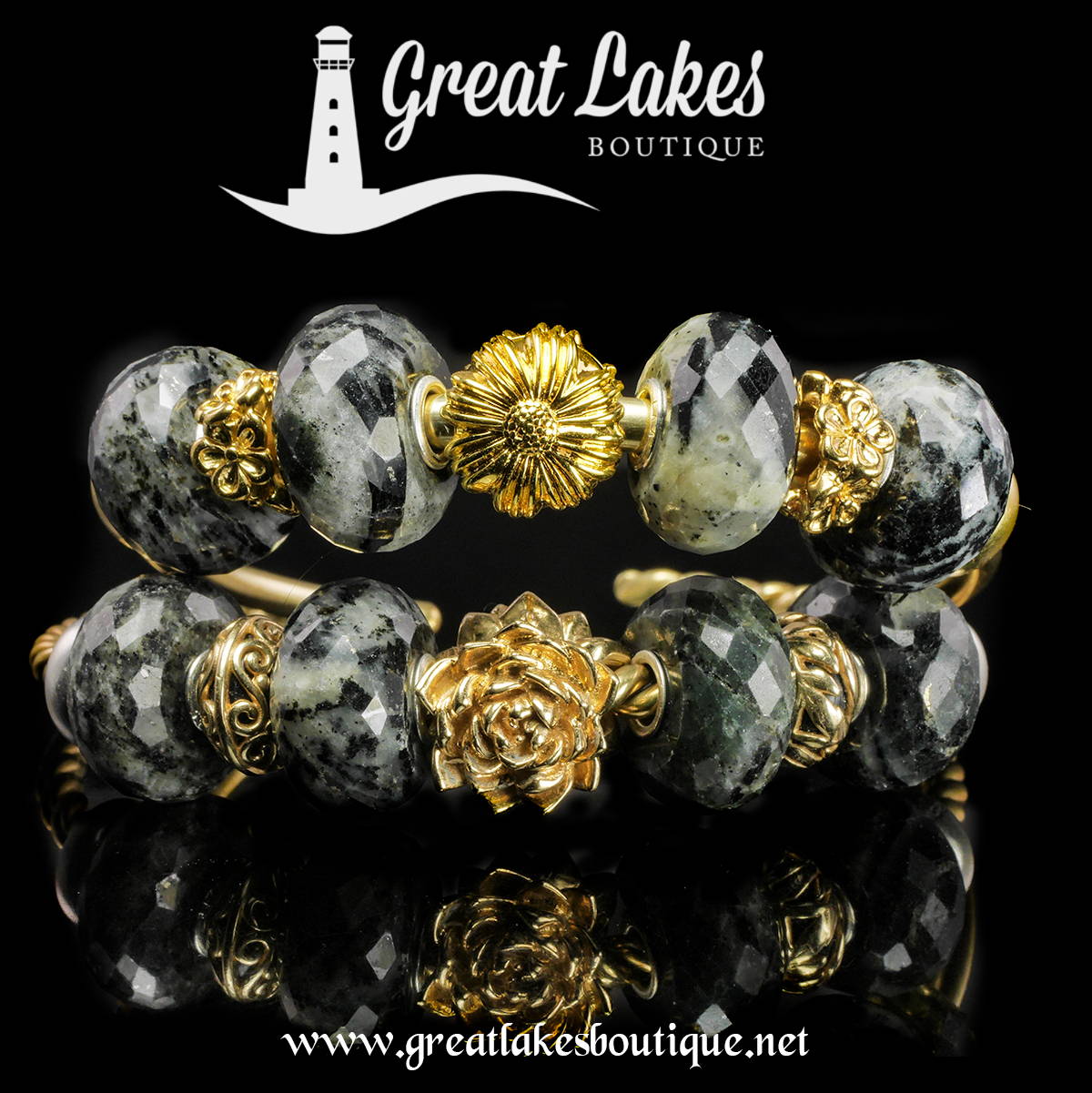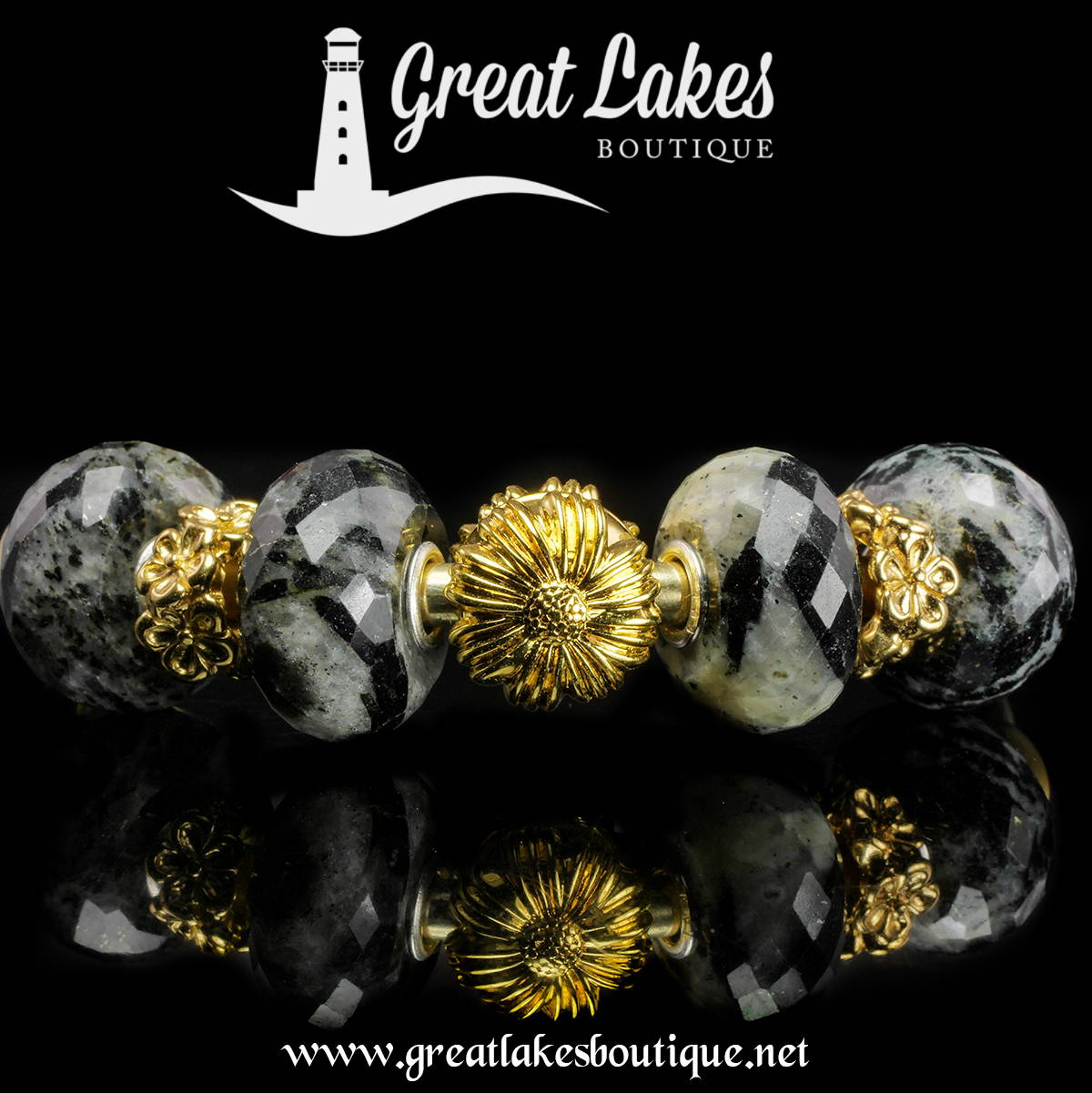 On this bangle in particular you get an idea of some of the amazing variation seen in the hornblende. It's a fabulous stone but definitely one to shop live images of.
The focal on this bangle is The Palace of Amber Cosmos Flower Clip in Spark. This design is available in both the Spark or silver finish and we're finding them so useful! It's just a really lovely floral piece.
As mentioned the two spacers are the Bella Fascini Gold Flower Band and the bangle used here is the Trollbeads Gold Plated Bangle which is such a popular choice.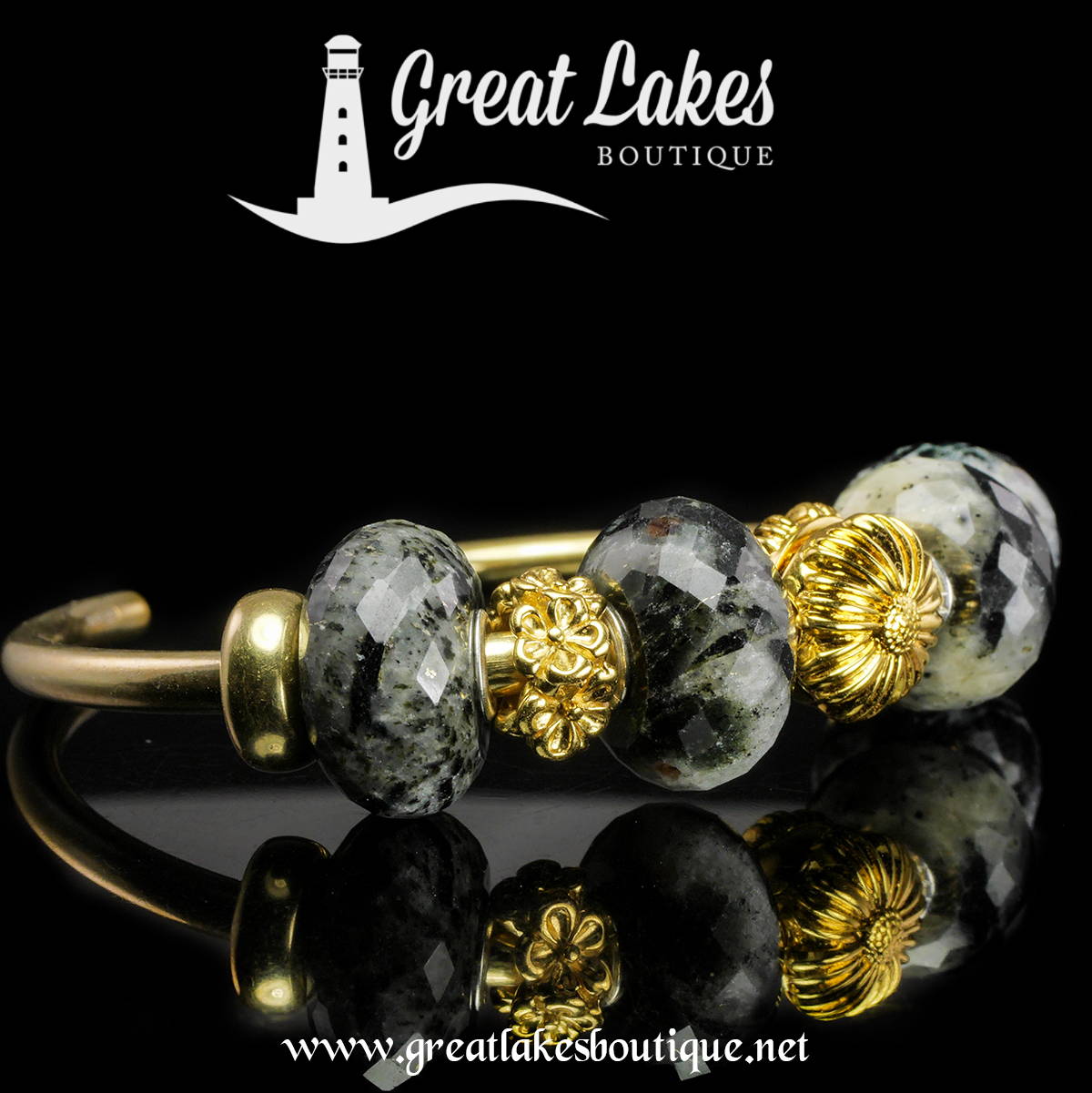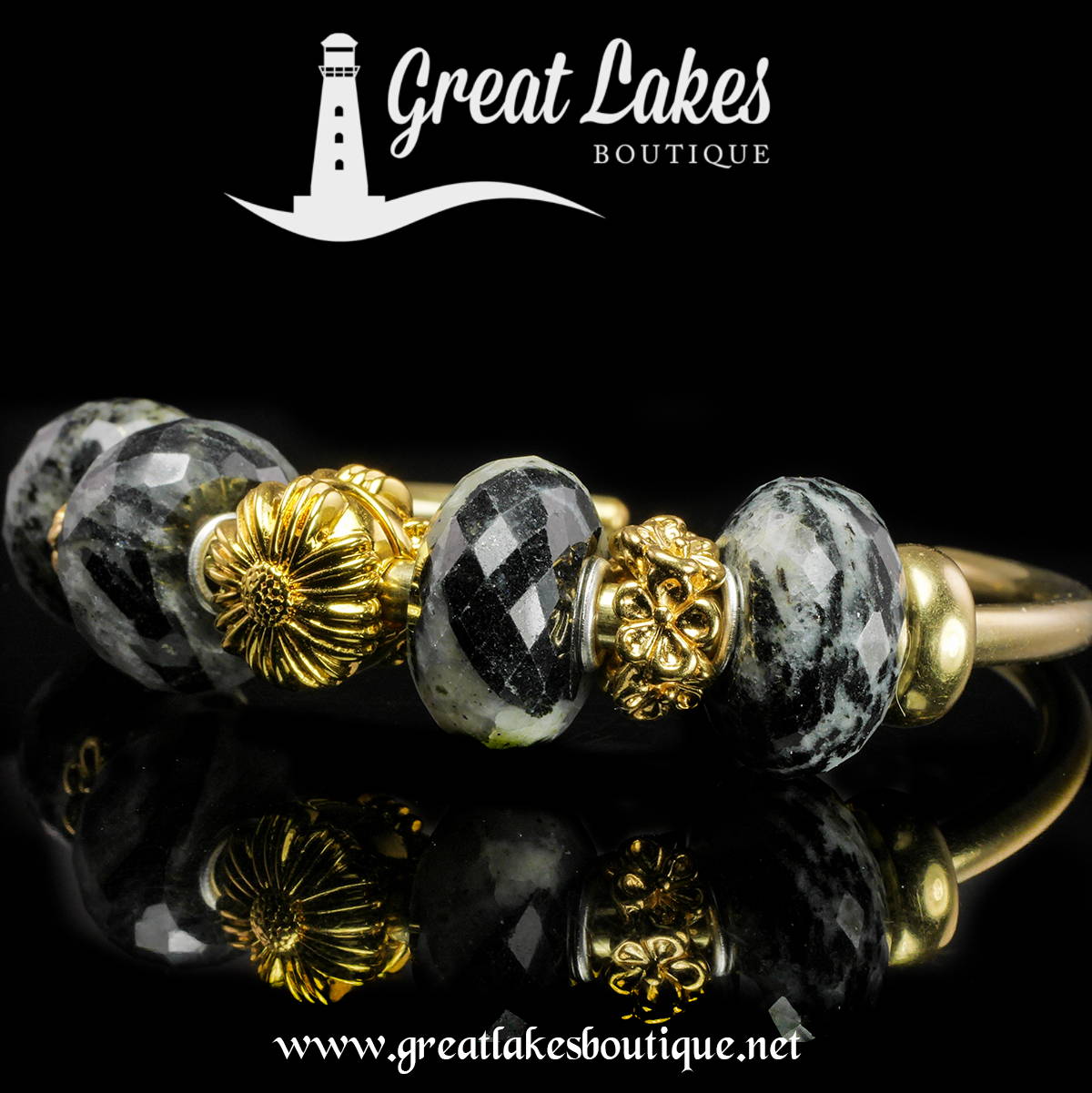 The focal on this bangle is The Palace of Amber Fortitude in Gold and this is solid gold as opposed to the Spark finish,
The bangle used here is actually the Redbalifrog Twirl Bangle in Brass which is a lovely shade but very flexible so that's always worth keeping in mind if you prefer a more solid feeling bangle..
You can just notice here that the hornblende just to the right of Fortitude actually has dark green tones, almost like a green jasper. This doesn't seem to be common though or rather, it's the first we've found with this color.