This bead bracelet blog brings a little pre-fall inspiration starring the Trollbeads Egyptian Stripe and Thomas Sabo gold beads.
We have a couple of weeks until the meteorological start of fall but with so many new season collections here at GLB, there's little wonder we're feeling inspired. From the moment the Trollbeads Egyptian Stripe was chosen as one of the People's Uniques, I knew it would be a perfect fall bead. As part of the Scout Curated Wears Fall 2021 release came some stunning new pieces and one of the Good Karma Miyuki Bracelets is the perfect match.
This bracelet uses three of the Trollbeads Egyptian Stripe glass, styled with Smoky Quartz gemstones and the Scout Curated Wears Good Karma Miyuki Bracelet in Topaz and Gold.
These warm tones really do need gold with them but of course for so many the price of gold is really prohibitive. Fortunately Thomas Sabo Karma Beads have a selection of beautiful gold plated designs that allow all the warmth of gold without the high price tags and their jewelry is of such good quality too.
This layered creation feels so autumnal with the Thomas Sabo Sunshine bead, Gold Apple and Bee bringing real seasonal touches to the warm colors of the glass and stones.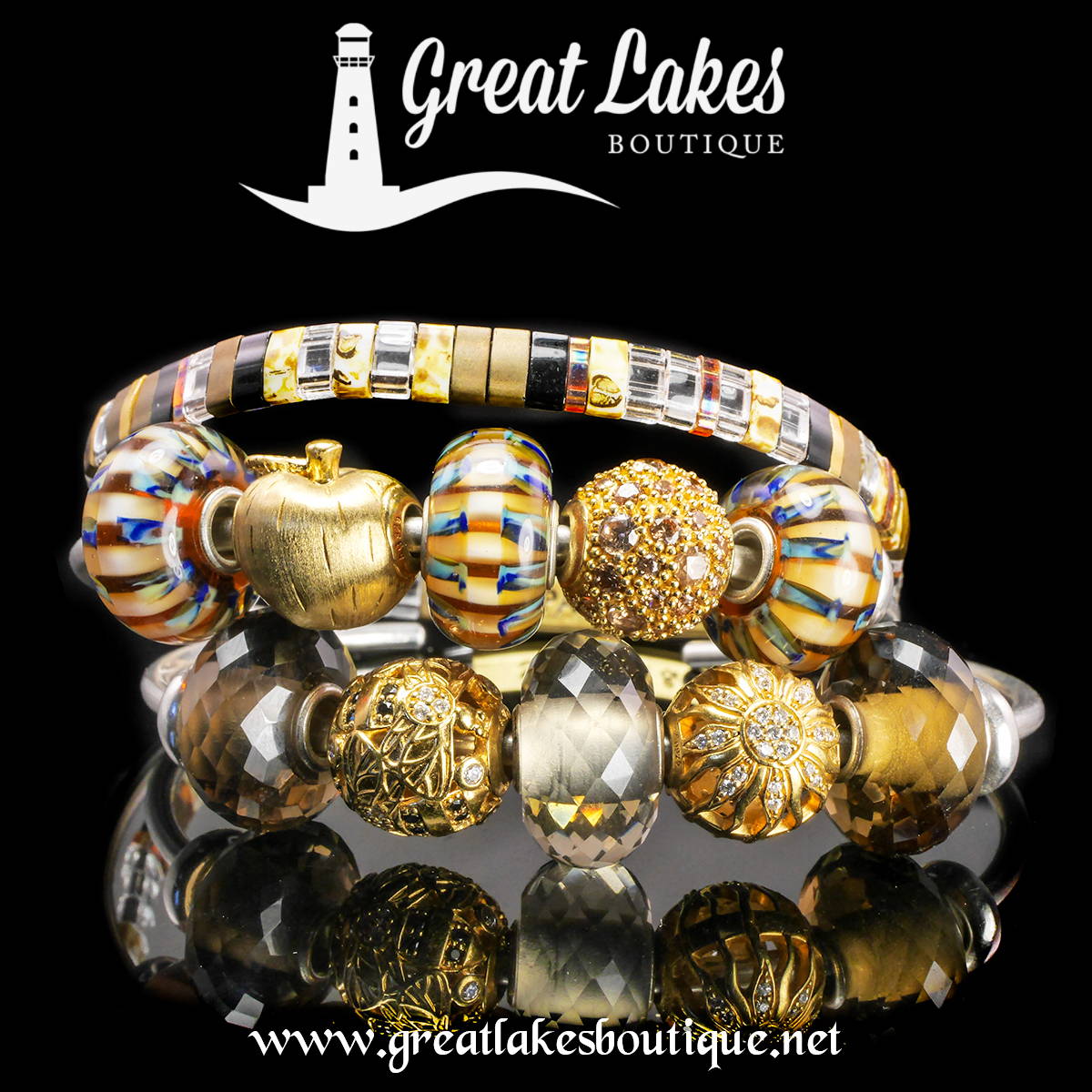 We're all big fans of Scout here at GLB and there are so many reasons for that. Their wide choice of gemstones and styles mean there is nearly always that perfect finishing touch bracelet to be found. Generally speaking it's the attention to details that really complete an outfit. We layer ours no end with not just the beaded bracelet lines, but also simple gold and silver bracelets too. Their accessible price point makes it so easy to build a large selection and they can be styled up or more casually to suit the occasion or requirement.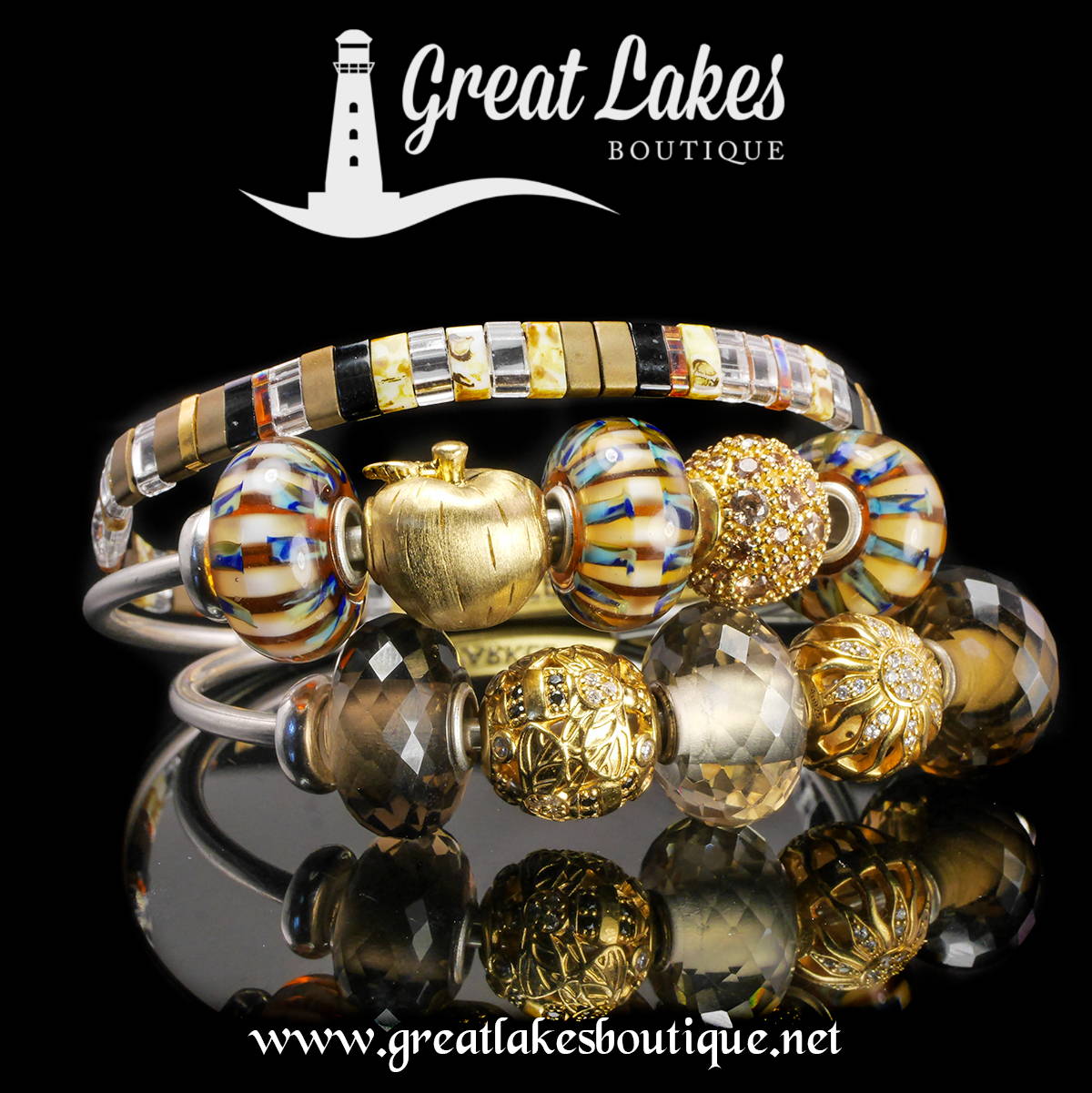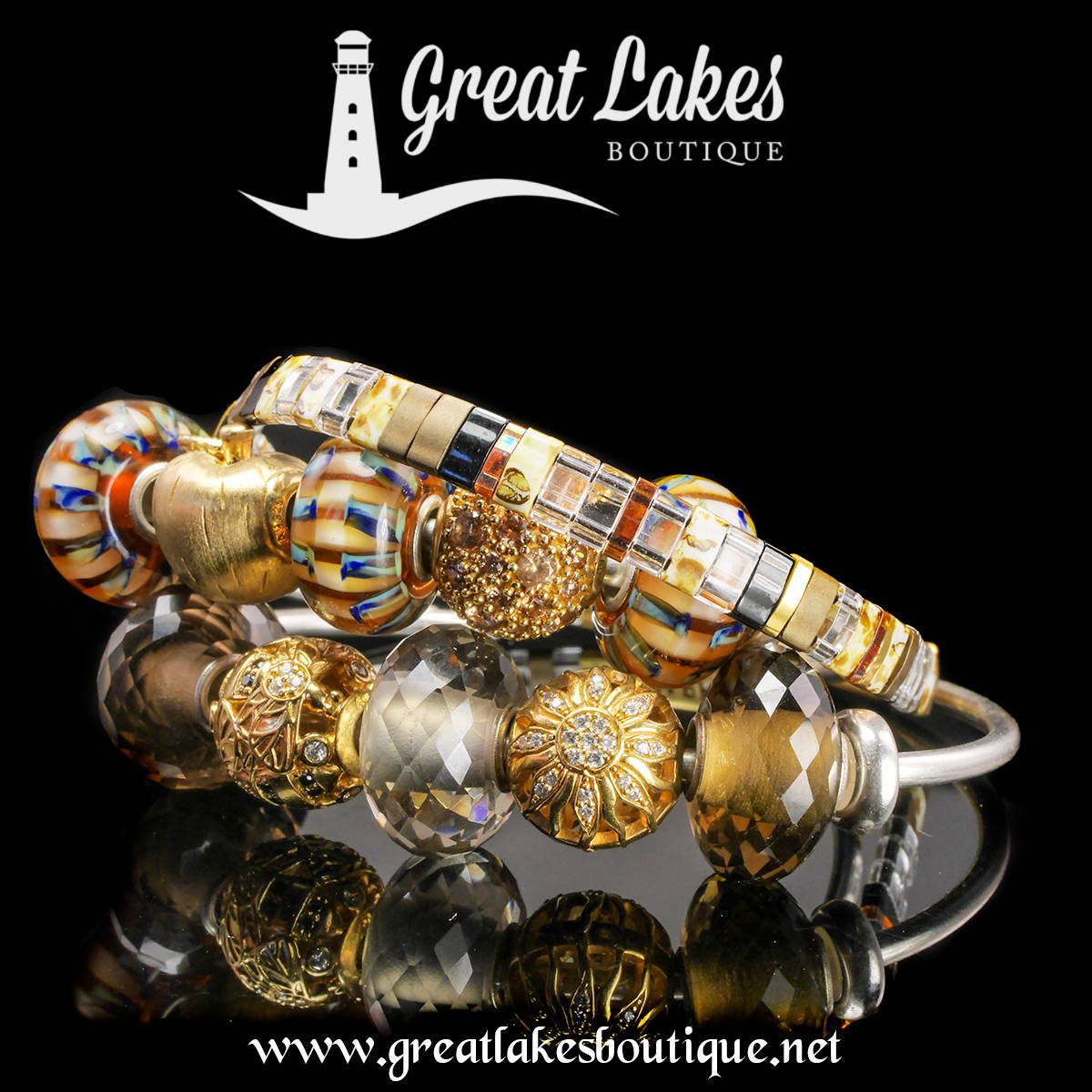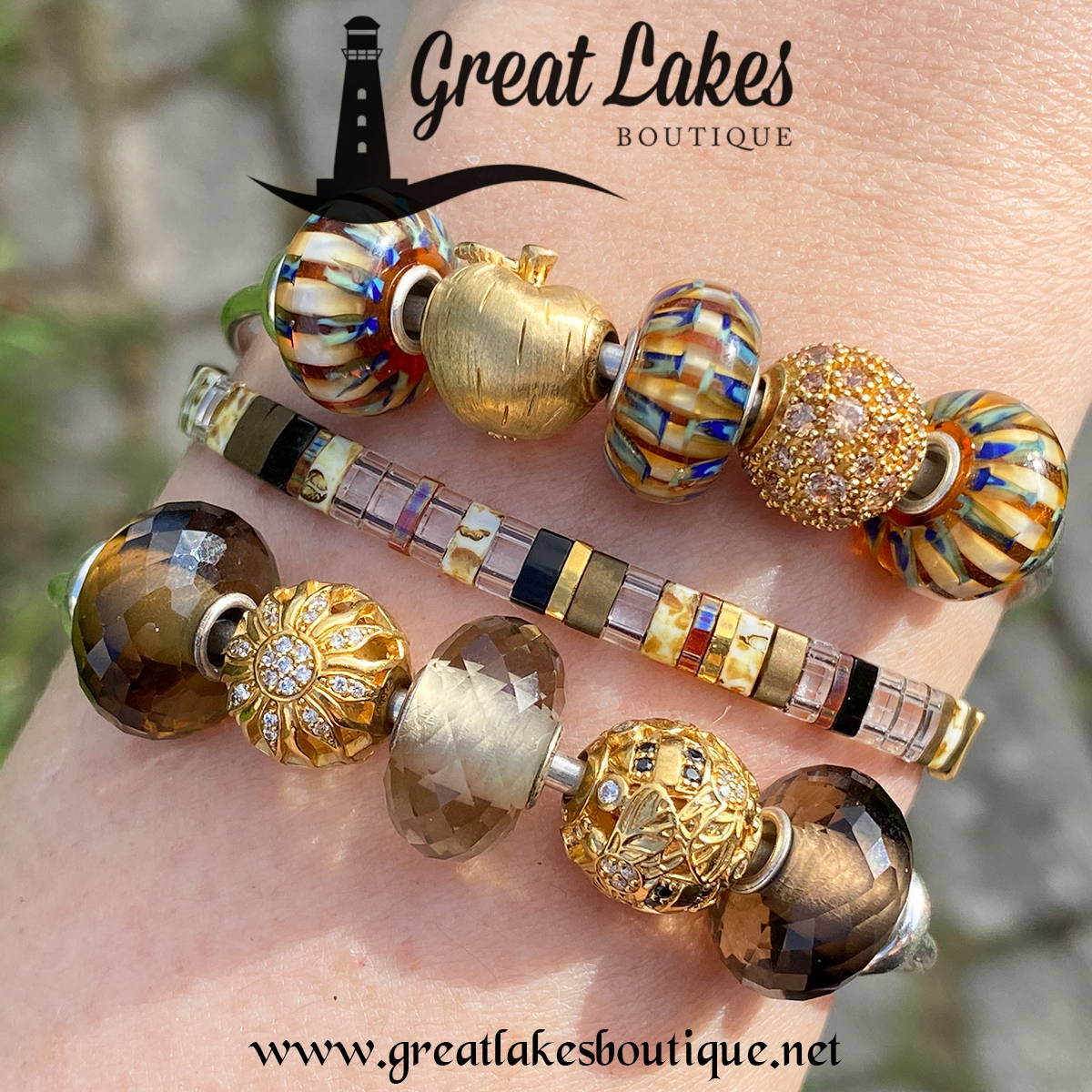 Finally here is the same combination in the sunshine.
It's important to note that the bangles used here are the Thomas Sabo Karma Beads Classic Bangles to accommodate Sabo's smaller cores. I actually use these bangles a lot even if I'm purely wearing other brands. Their more delicate size feels so comfortable to wear. If you're layering multiple pieces, particularly finer designs, you might find these bangles more suited to the look versus the chunkier bangles from the other bead brands. It has to be noted too that lighter, finer, more feminine pieces are definitely on trend in the jewelry world right now, where it's less about seeing the metal and far more about seeing the stones or details.