This Trollbeads blog brings a little inspiration for the newly released Trollbeads Faceted Goldstone.
When the previews of the Trollbeads Winter 2020 collection appeared, I found myself initially drawn to the starry night theme. It wasn't surprising as I adore the night sky but as is often the case, I was judging beads from a bias standpoint. The designs that ended up my favorites from the release and have been consistently on my wrist since the launch, are entirely different.
From the moment we were all unpacking the delivery, it was the Trollbeads Faceted Goldstone that I personally fell in love with. This surprised me because the original retired version isn't a bead I've ever been tempted by in the slightest.
The second surprise came from the Trollbeads Sienna Bubble Joy. If you broke these colors down to their simplest descriptives, they're orange and I'm not really an orange person. Yet here we are.
I tend to change bangles seasonally rather than constantly as some collectors do. Or rather I'll settle on one theme and make minor alterations as the days and weeks pass. I've added The Palace of Amber Evergreen Stoppers and these have been selling so fast. If you do want them, please be quick.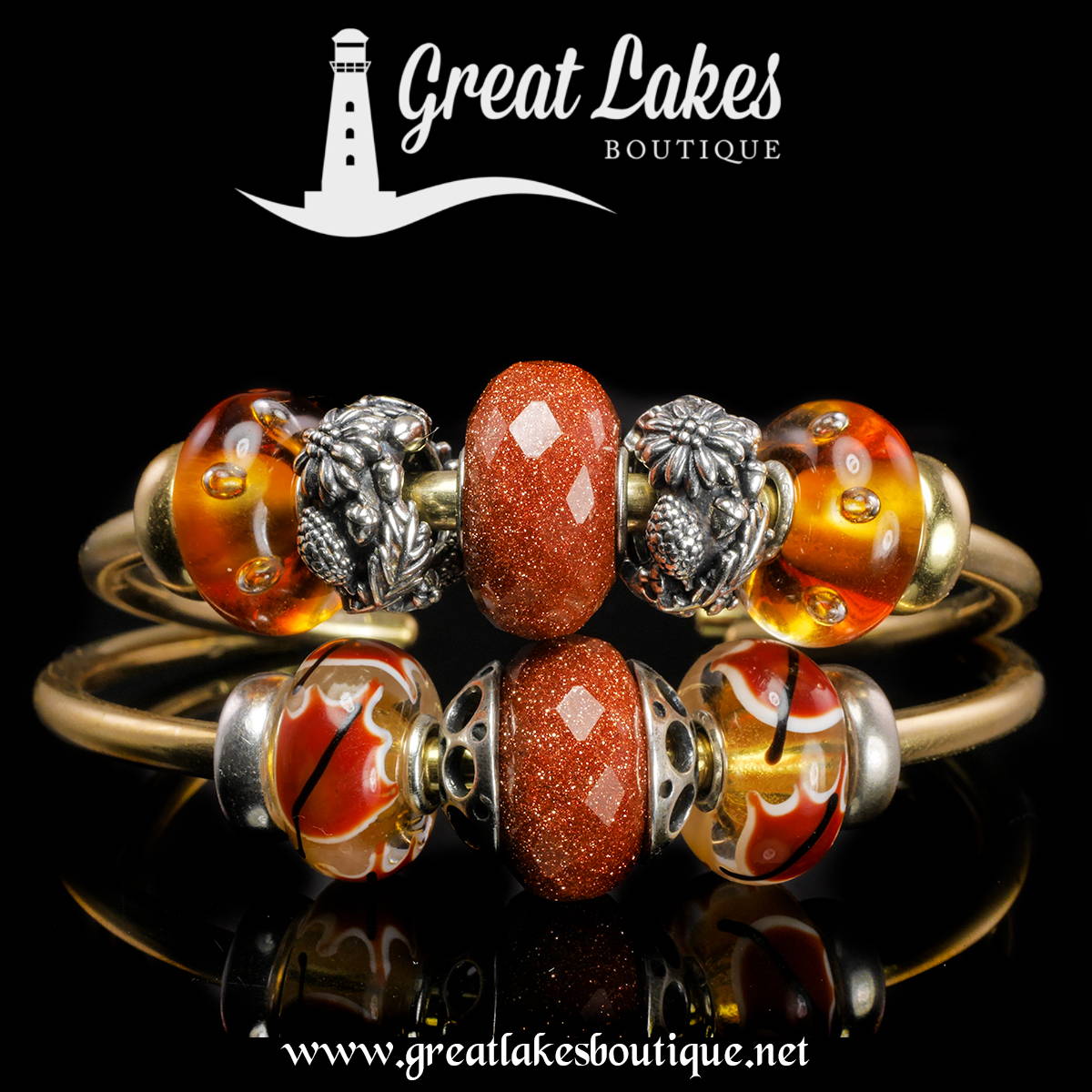 Though we've yet to confirm sales and promotions for Black Friday, the Evergreen Stoppers as a new release will be excluded so don't miss them through waiting for potential discounts.
On both bangles I'm using the faceted goldstones as focals. The lower one has those two Trollbeads Red Leaf glass which I've loved since launch.