This Trollbeads blog brings inspiration starring some of the Trollbeads Fall 2020 glass.
We're at the time of year where winter and Christmas releases are dominating and that's out of necessity to allow people good time to shop before the holidays are upon us. With more people than ever turning to online shopping this year, the earlier shipping can happen the better for all. That said it's ultimately still fall which is such a beautiful time of year and always worth taking the time to enjoy.
Today we're sharing some bracelet inspiration starring a couple of our favorite Trollbeads Fall 2020 glass and also Redbalifrog silvers. Redbalifrog make some of the best autumn & nature inspired silver beads and though we didn't deliberately set out to use them on this creation, they just fit so well with the theme.
You can still shop live images of the Trollbeads Fall 2020 collection on our website but only while stocks last. Once we sell out, the beads will only be available from stock images.
This bracelet is brimming with fall colors and forest critters and I adore these shades. The glass used are the Trollbeads Red Leaf and Joyful Friend from the fall release, the Sienna Bubble Joy from the Trollbeads Winter 2020 collection and then the Flowers of Poise from last fall. Everything comes together for such rich coloring.
Joyful Friend and Red Leaf are my personal favorites from the fall collection. I love that this is a brand new critter design and it went straight to a production bead as opposed to a unique. Uniques are such fun but can lead to a little stress with collectors all trying to find the same new "must have."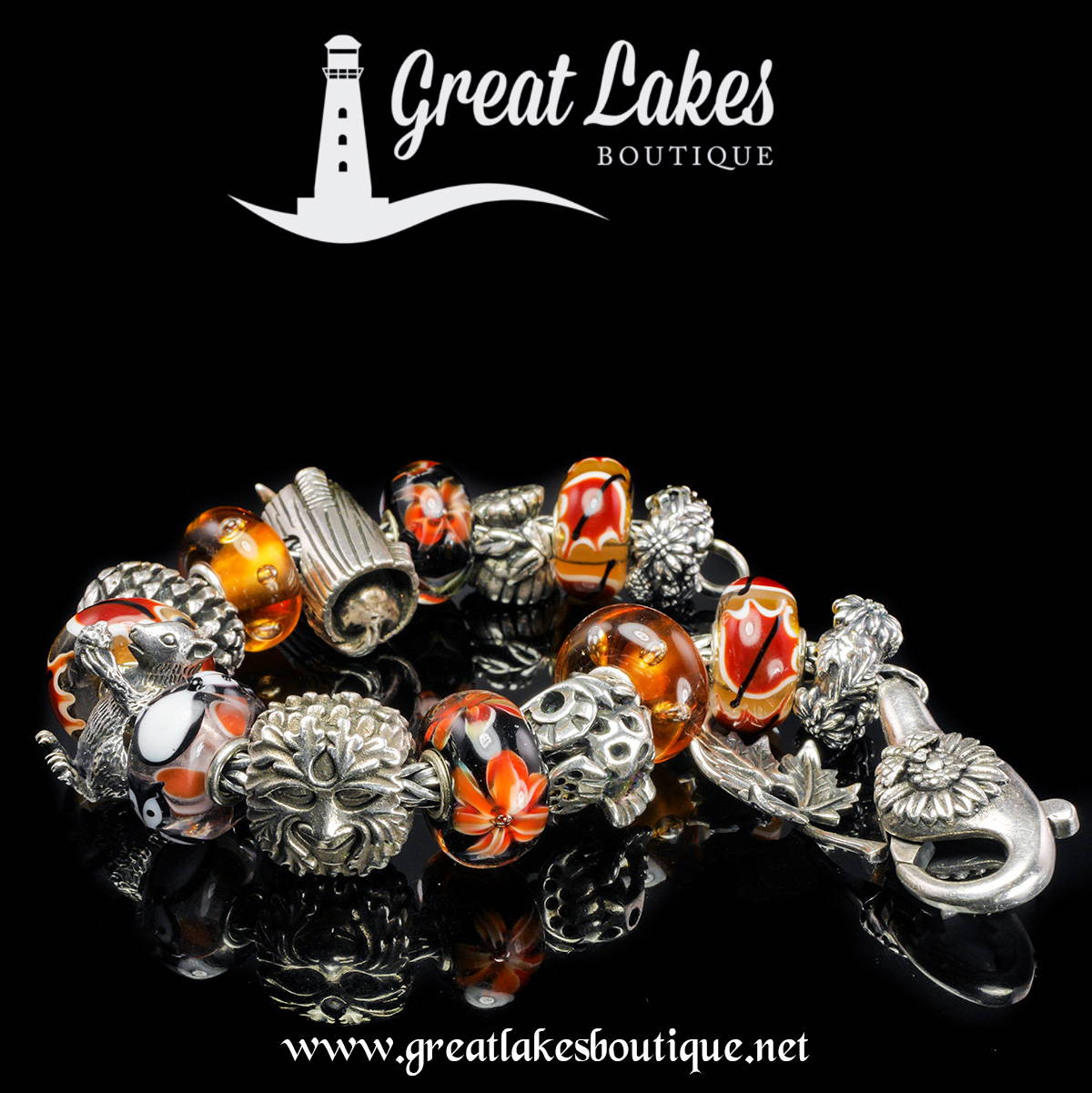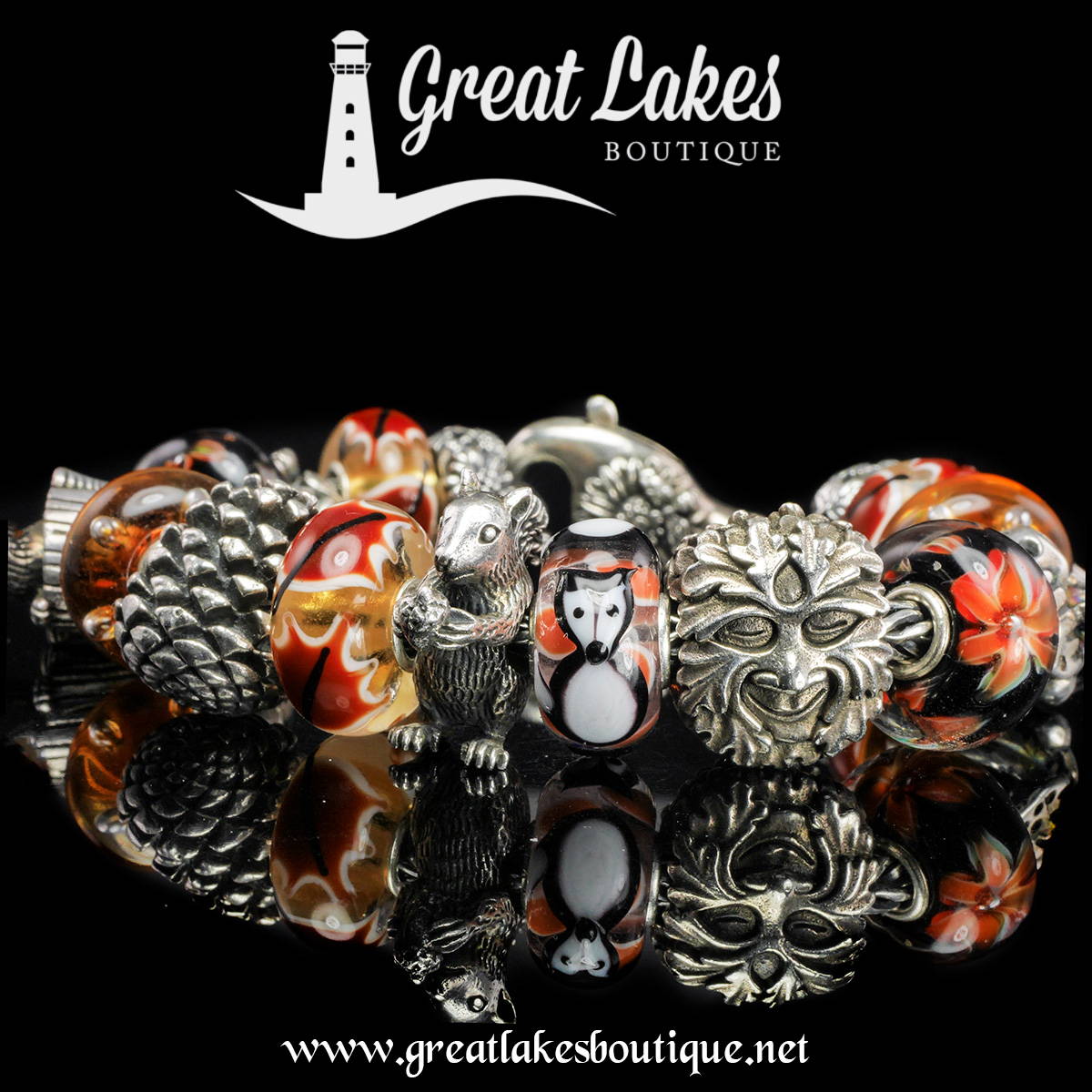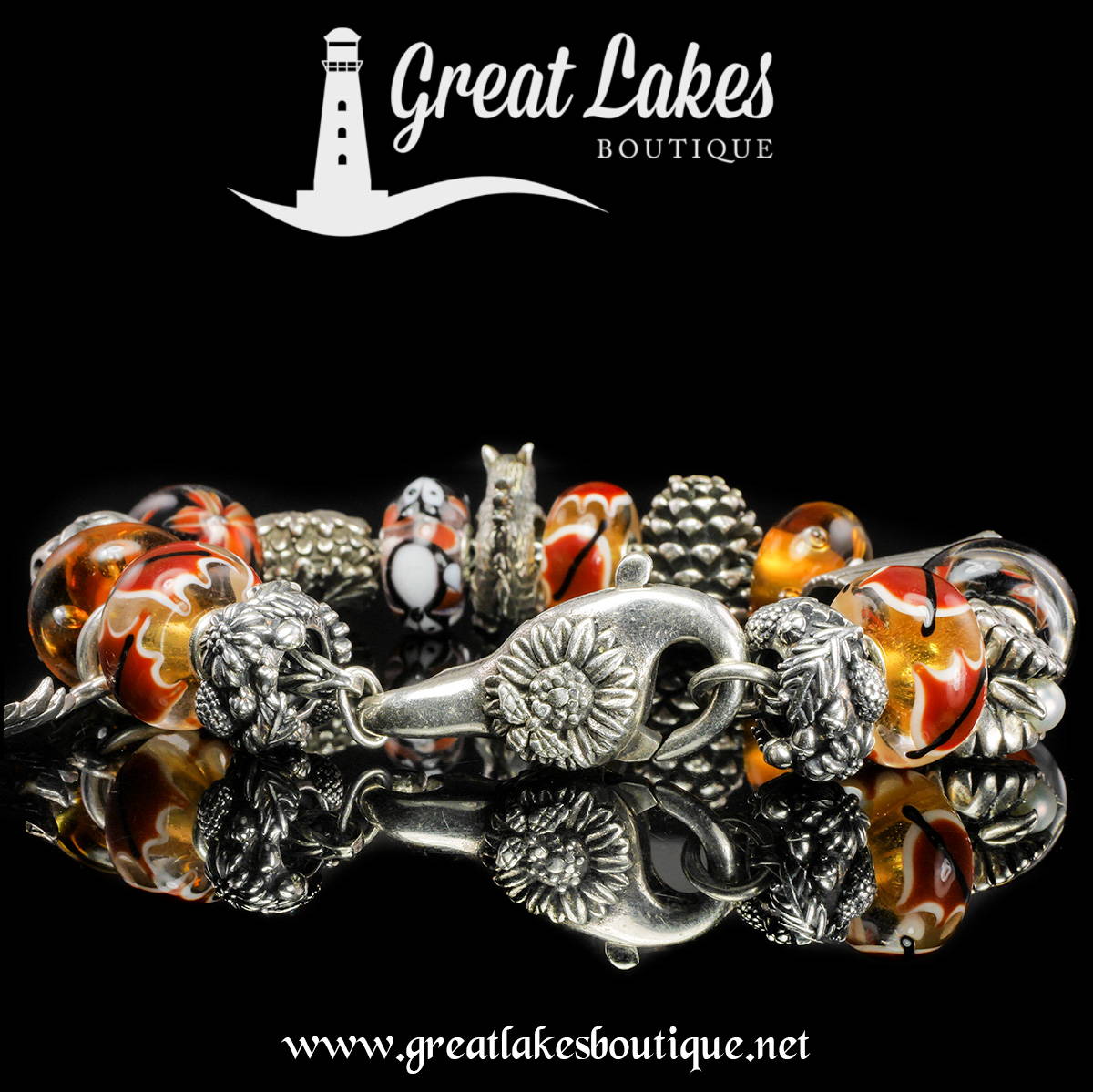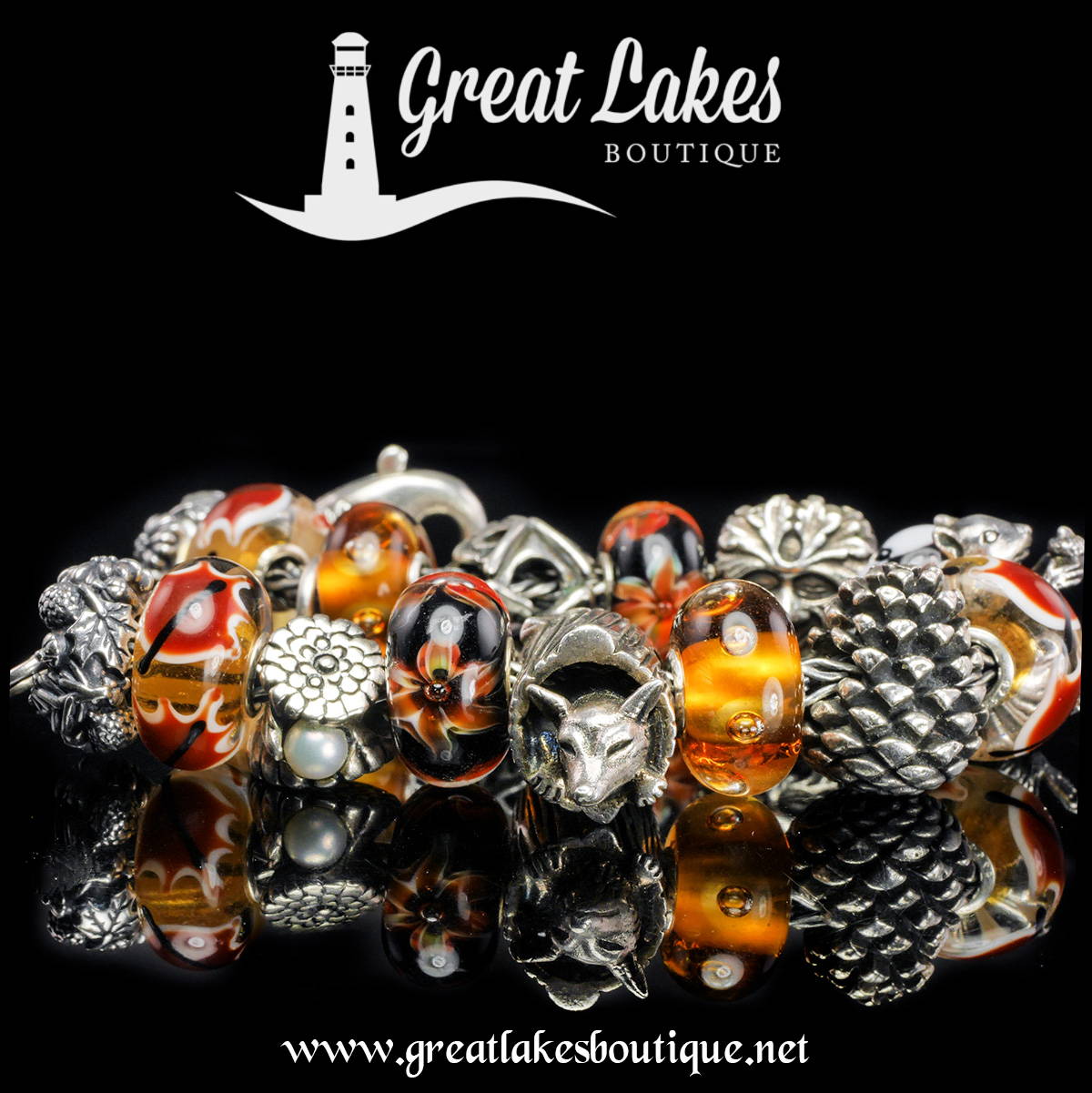 While all of the glass are Trollbeads, the silver used are a mix of Trollbeads, The Palace of Amber and then predominantly Redbalifrog.
Seen in the center here is the super cute Redbalifrog Fox in a Log which I think has become a real favorite over the years. It's quite an unusual design and due to it's slightly larger size, it's very easy to see what it is.
The Redbalifrog Pine Cone also features which is a great focal for any nature themed bracelet but really shines in the fall and holiday season. This also looks striking worn alone on a bangle for days you just want easy (and comfortable) options.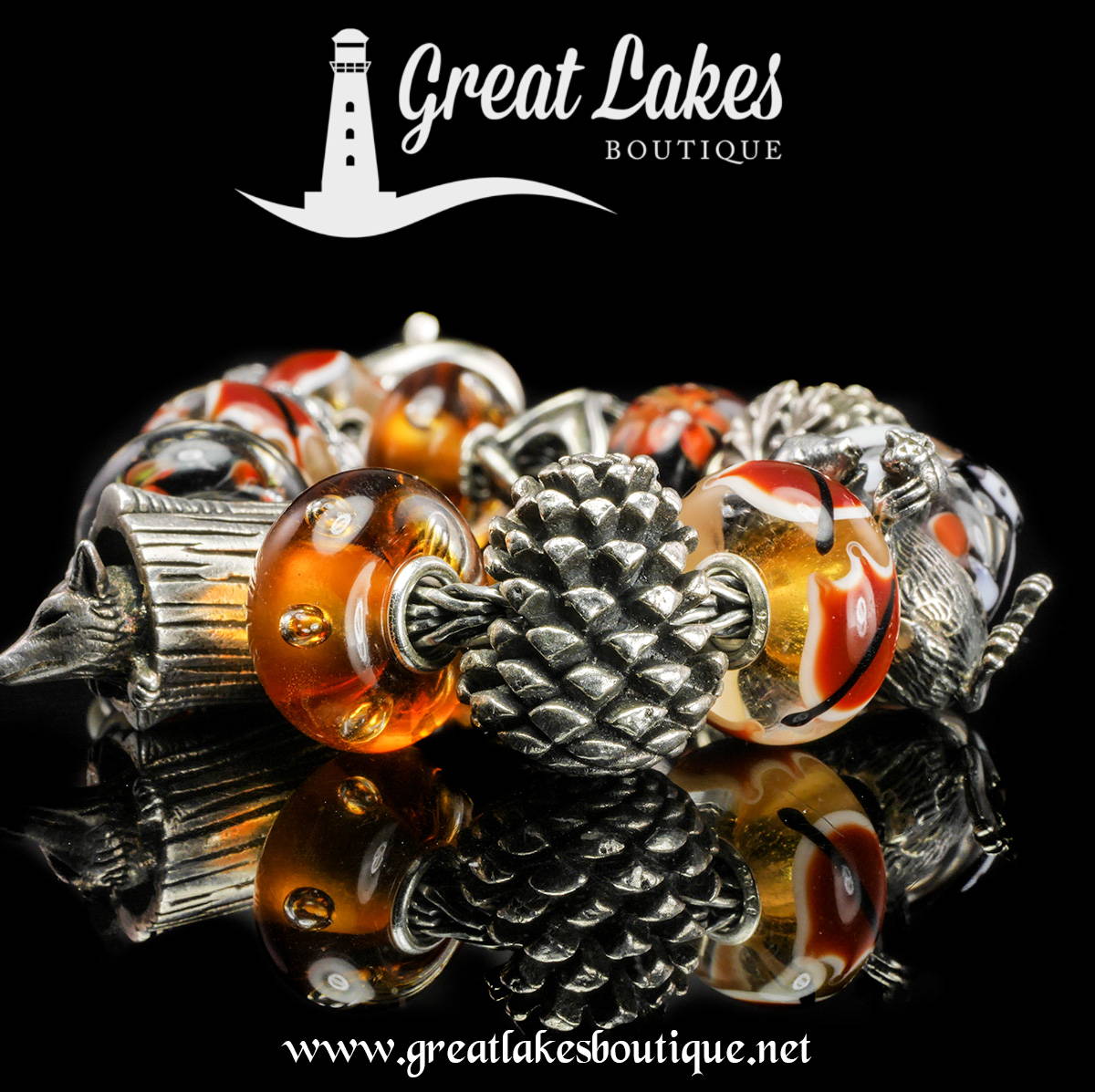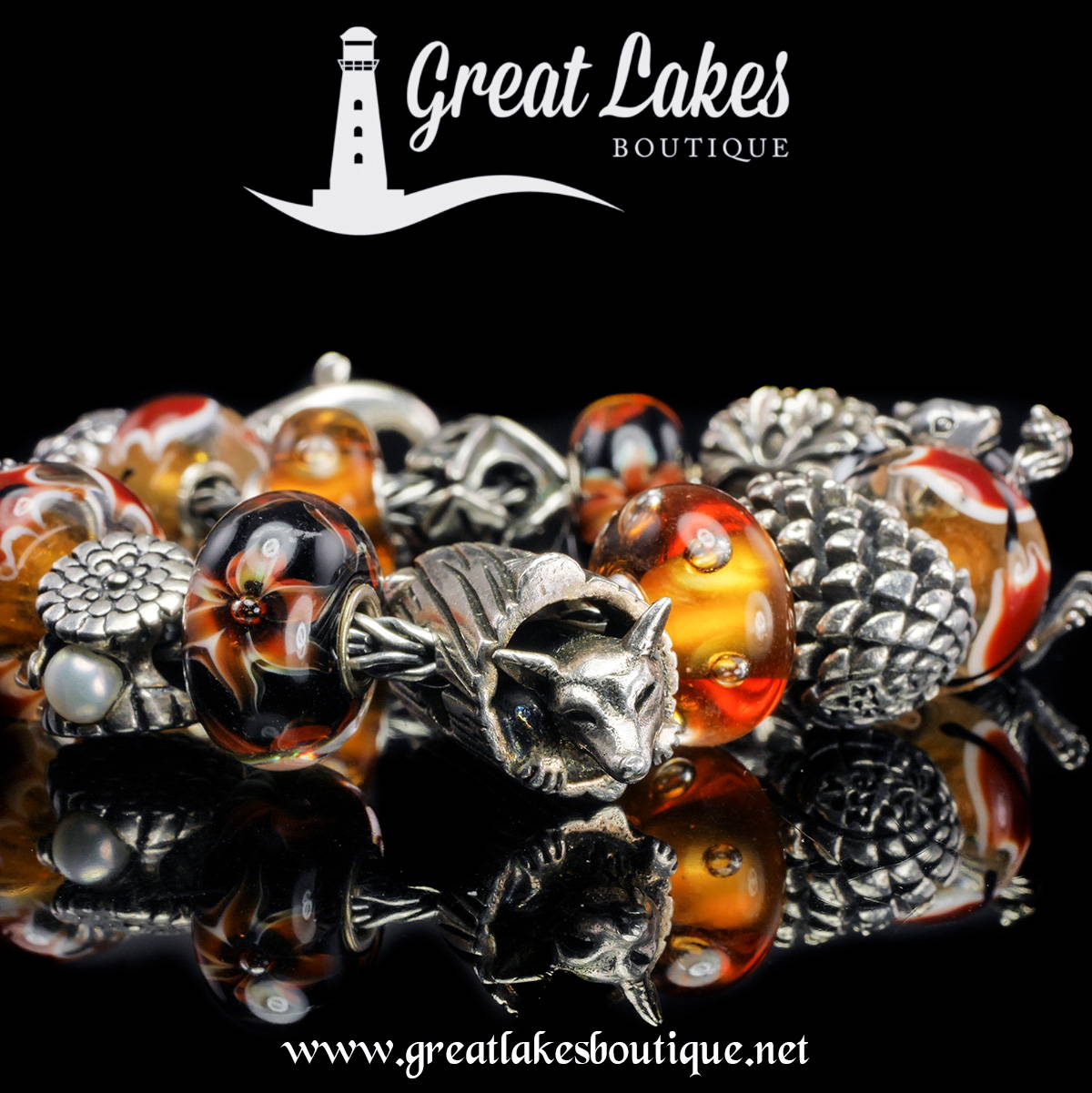 As mentioned the Trollbeads Joyful Friend is one of my favorites from the fall release. I like Loyal Friend too but the teal colors haven't been as useful for me just yet. I suspect that will actually change in the winter time. These critters are very well executed though and this one looks like he's playing in leaves.
The Sienna Bubble Joy has been the bead I've used most from the new winter release, (alongside the faceted goldstone.) It's very similar to the base shade of Red Leaf. Flowers of Poise has always been a favorite of mine, despite the fact it's not a new bead.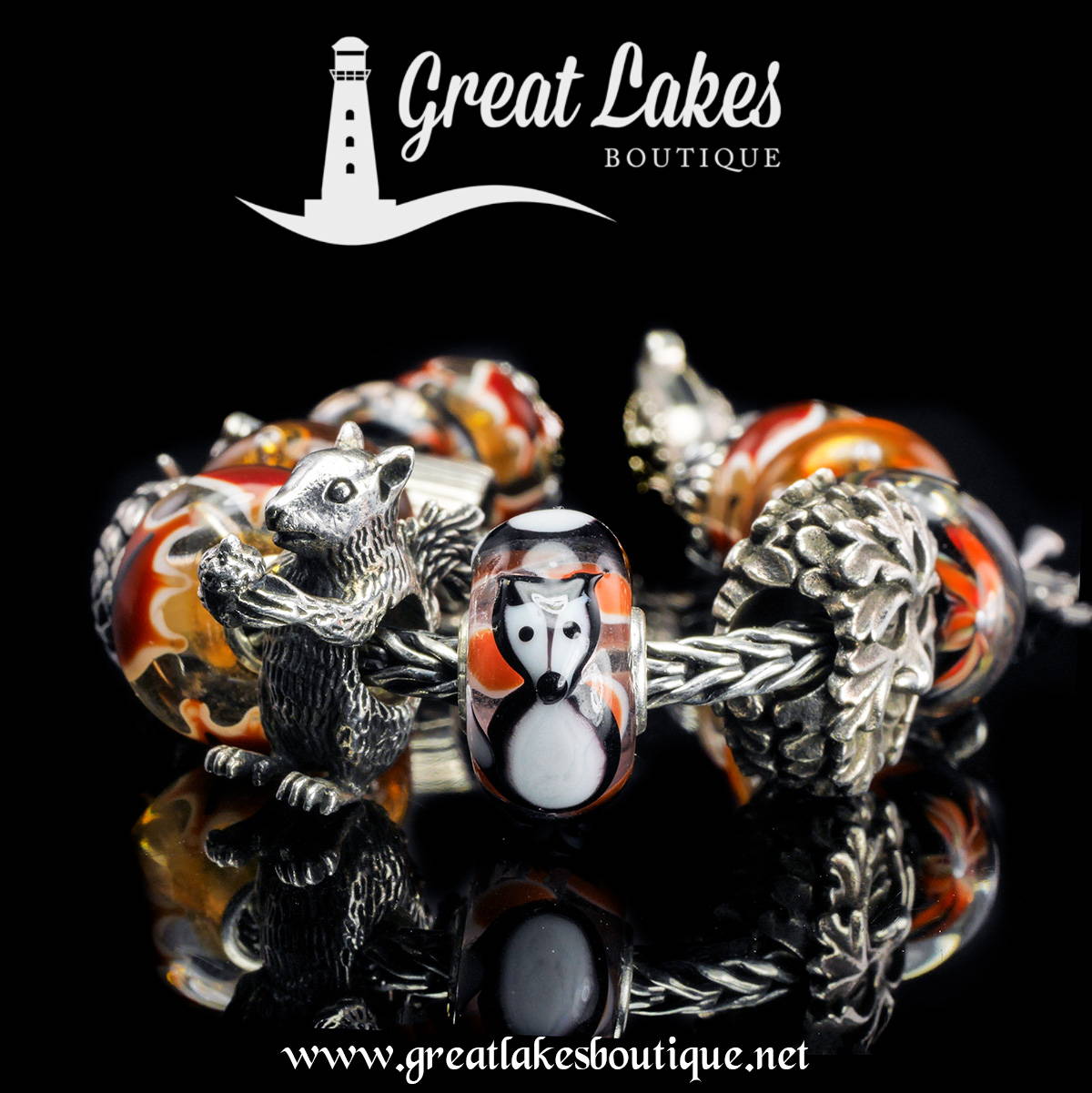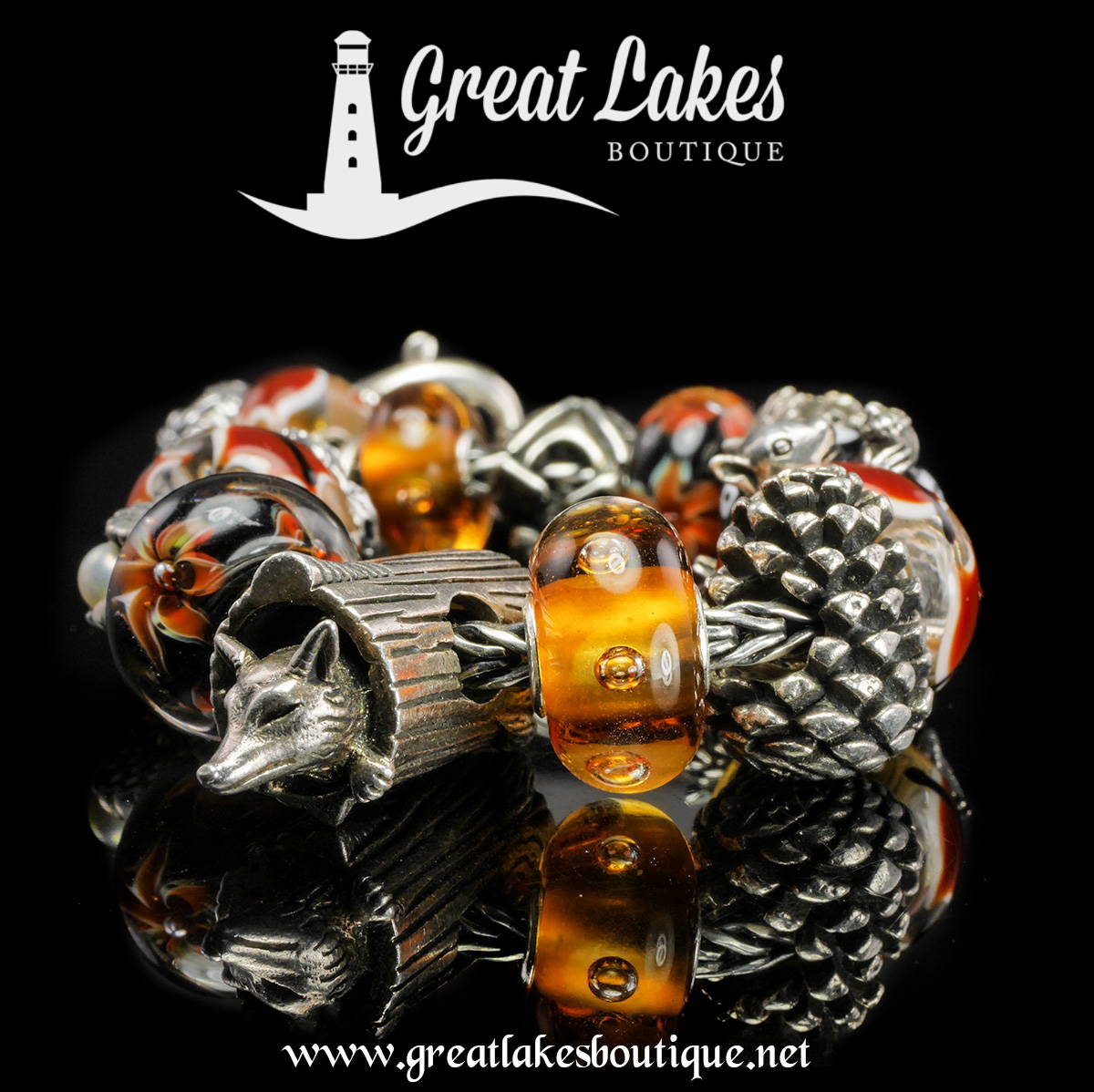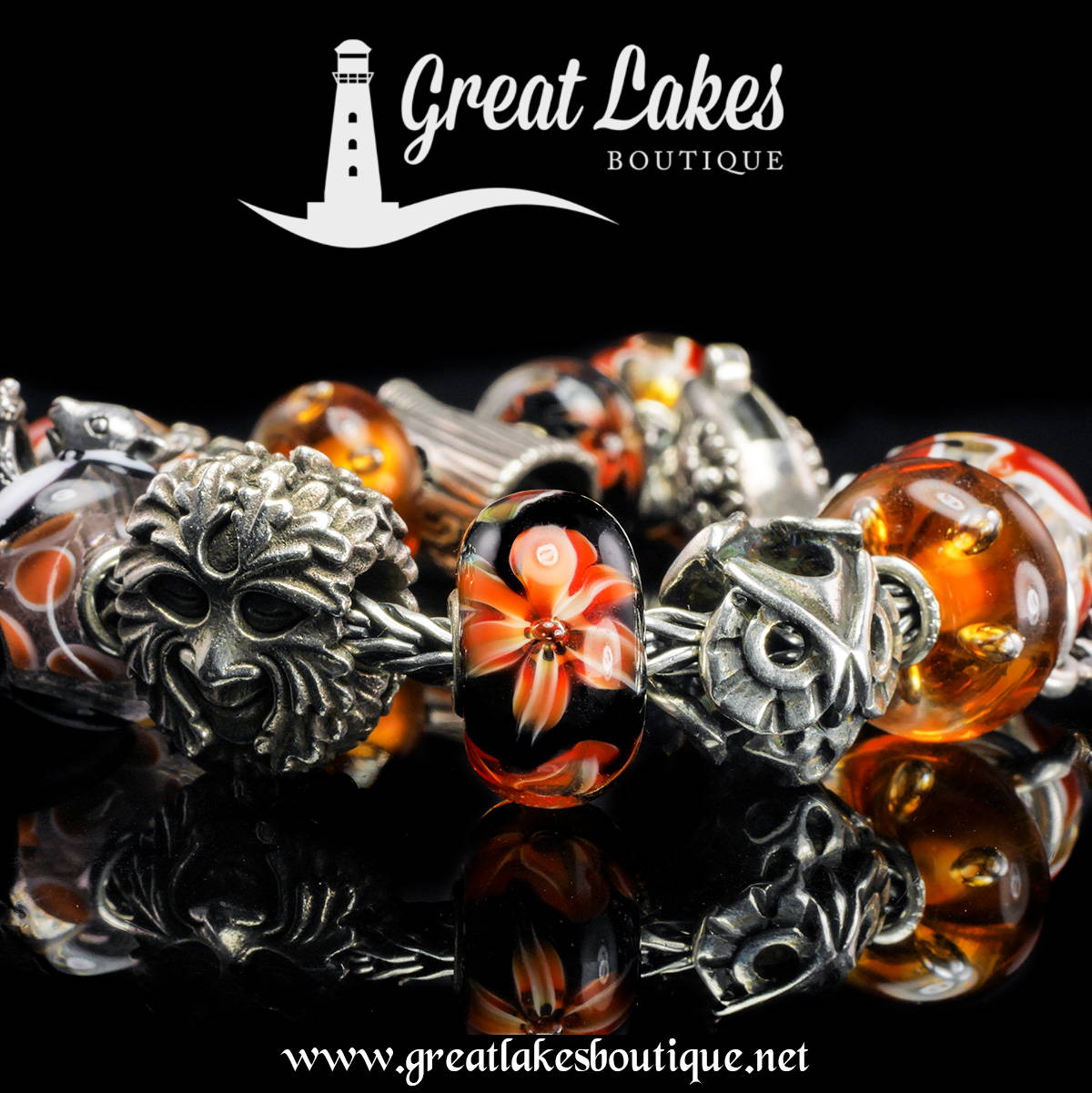 Lastly of course are The Palace of Amber Evergreen Stoppers. These are lovely designs for the fall & winter season fans and of course, the upcoming holidays too. They're also a nice size so they can be used in place of beads as opposed to "just" as stoppers. The silicone core however brings more versatility to the idea.