This Trollbeads blog brings a little inspiration starring the Trollbeads Serpentine and White Roses beads.
Today is the meteorological start of spring so it only seems fitting to share our latest Trollbeads Spring 2020 combination.
This combination uses two of my favorites from the spring 2020 release; the Trollbeads White Roses and Trollbeads Serpentine. We listed a new batch of serpentines just yesterday evening so be sure to take a look at those (and they are the exact beads used on this bracelet.)
They're darker than some of our earlier batches and a few have a lovely mottled pattern on their surface too.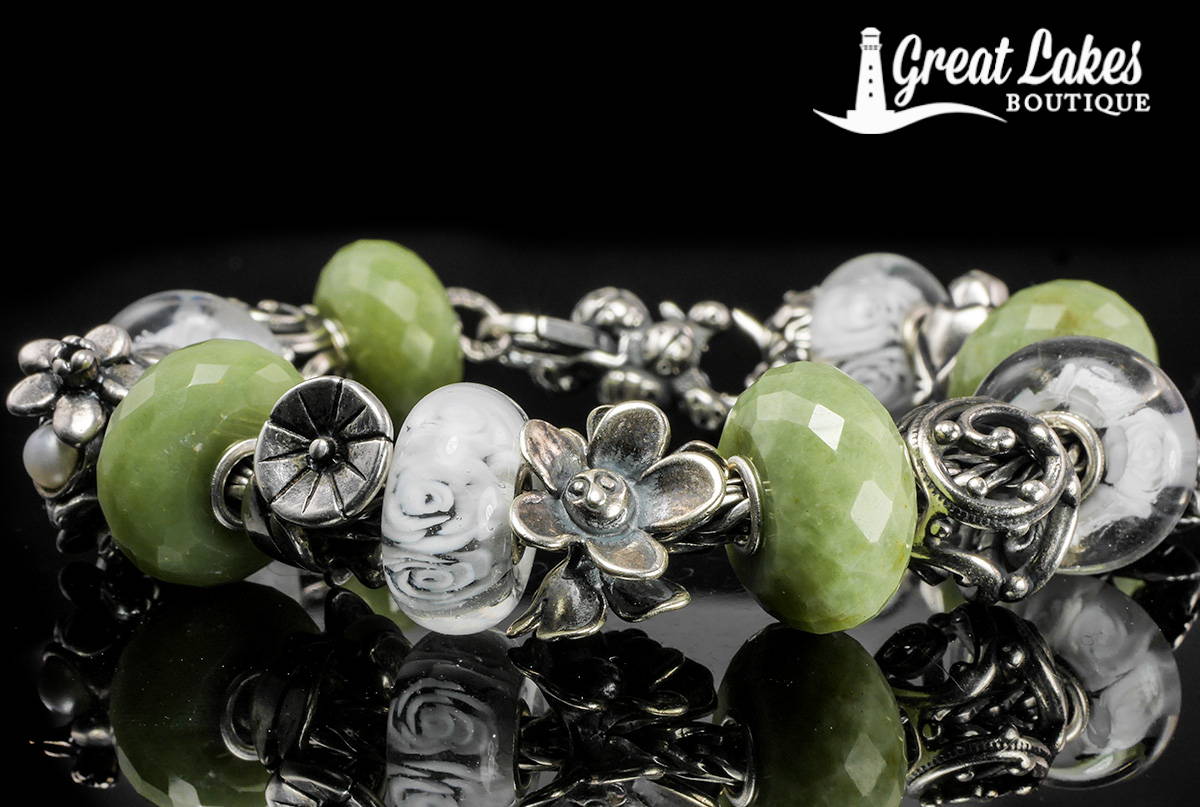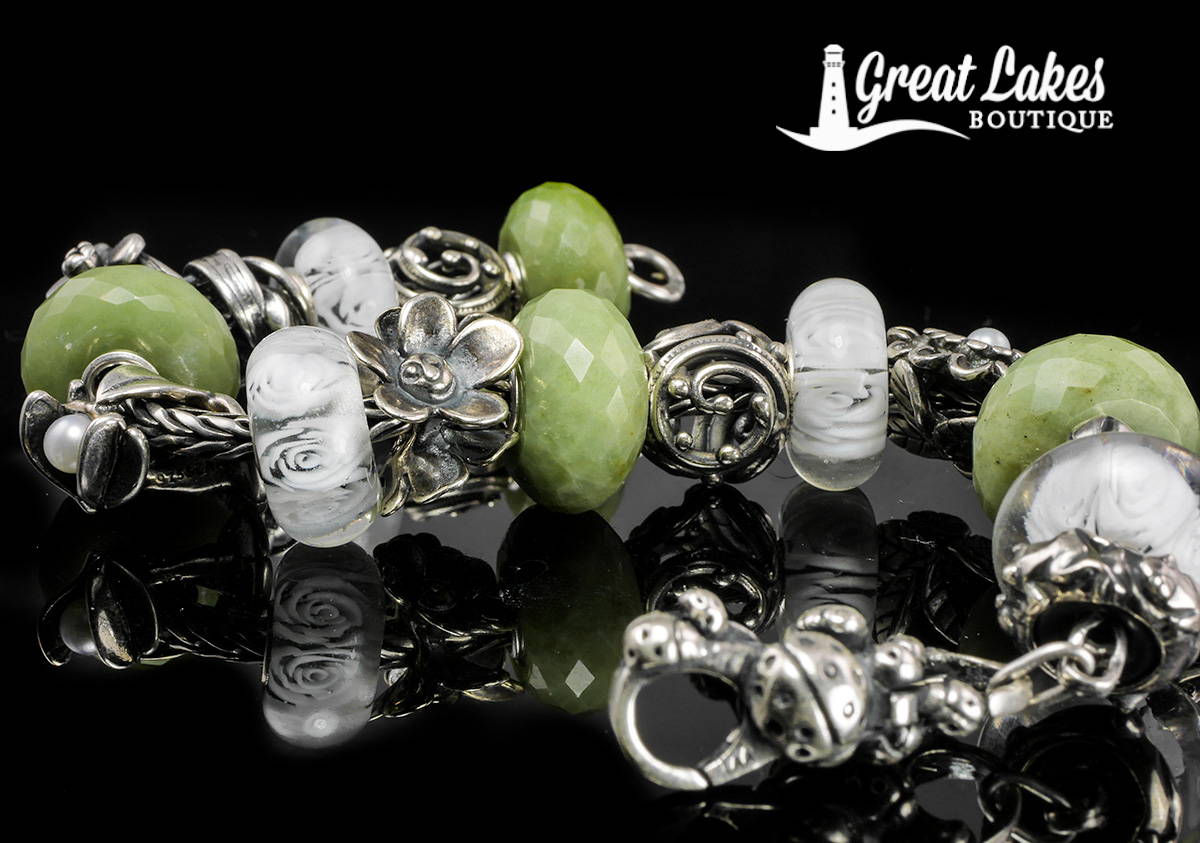 I absolutely adore this color combination. It's one I've experimented with previously, though in that instance I was using the Trollbeads Voice of Happiness glass instead of the serpentine stones. If you're more of a glass person, the colors are very similar so it's the perfect alternative for you. I personally love the contrast between the high gloss glass of what roses and the organic stones, (alongside the contrast in colors of course!)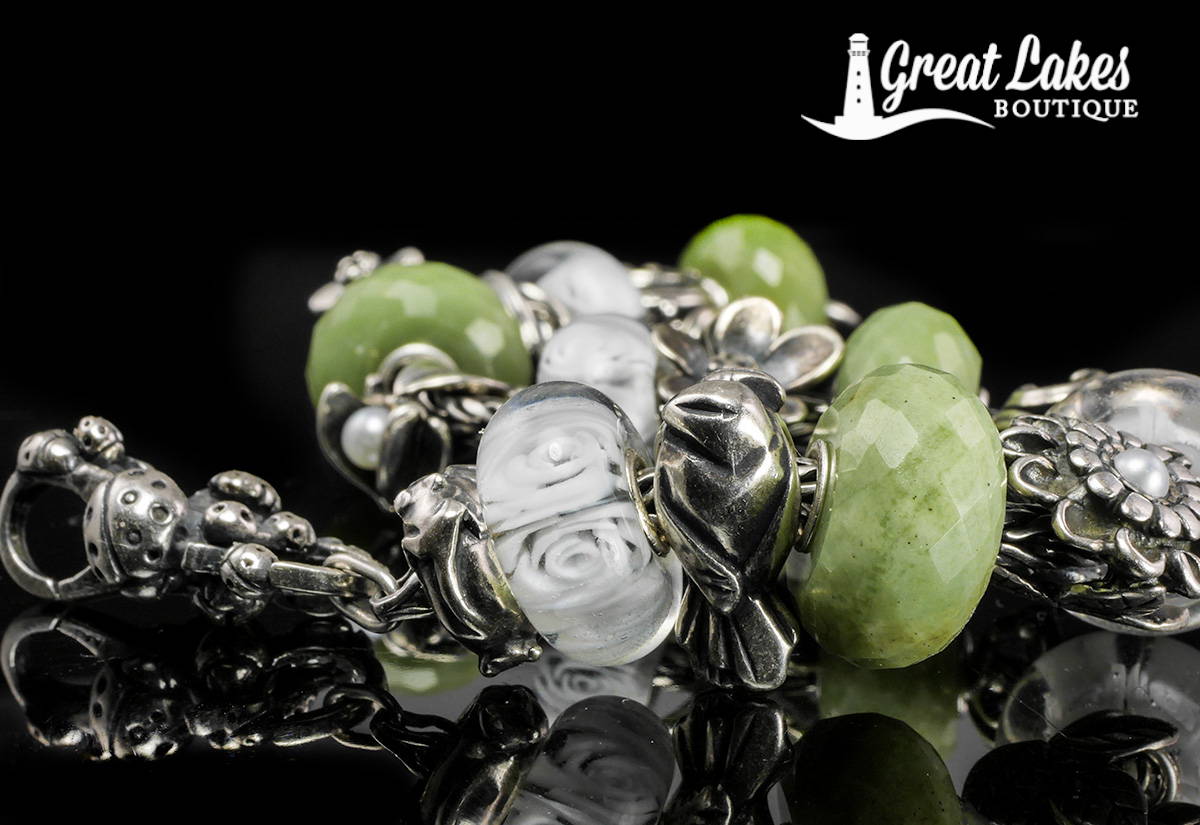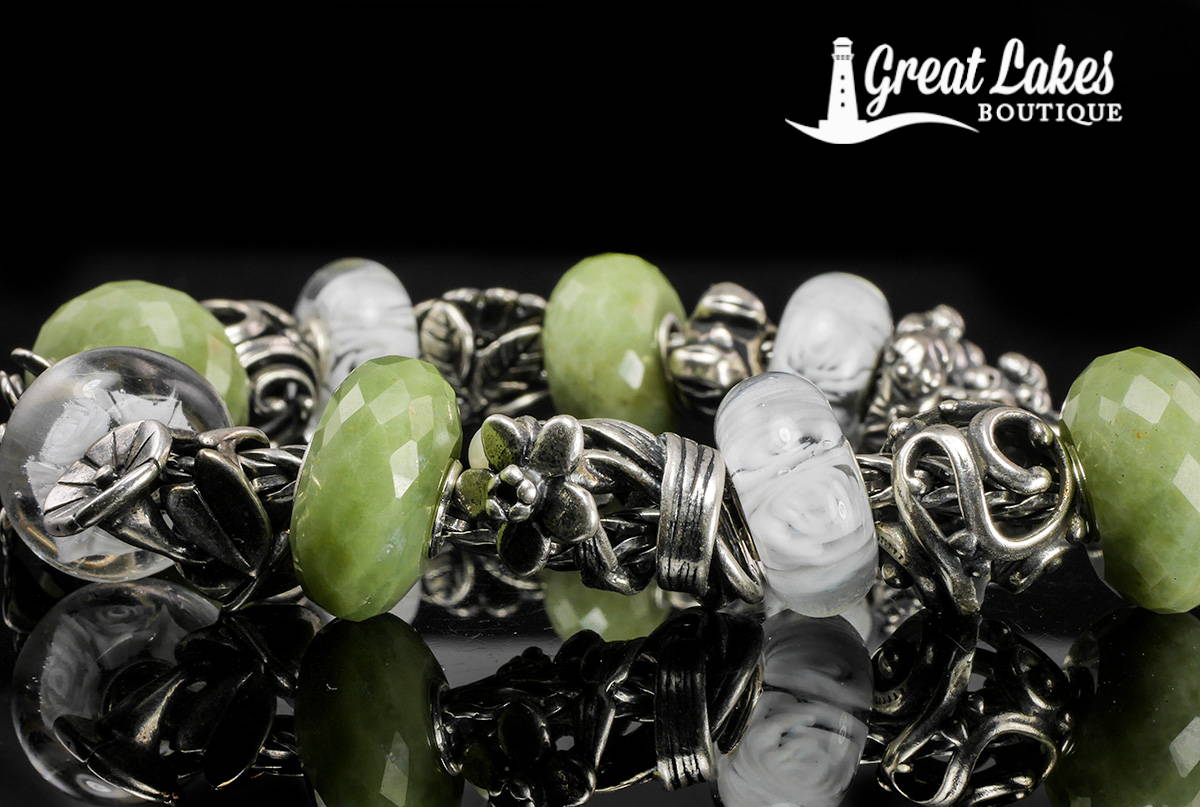 The bracelet features multiples of the new Trollbeads Flow bead which I love! It's just so versatile and easy to use. You'll also notice a few of the older Trollbeads Birth Month Flowers here. Specifically it includes Daffodils of March, Chrysanthemum of November and Bindweed of September. I find sometimes it's so easy to get caught up in all the new beads and forget how amazing some of the slightly older designs are.