We may not be officially in winter but the weather sure feels like it. This Trollbeads blog shares a little bangle inspiration starring the new Trollbeads Golden Branches.
I always find it interesting to see how my opinion of a release changes from those first previews to actually having had the chance to wear the beads for a while. Which highlights turn out to be difficult to style. Which beads I overlooked are actually staples.
From the preview stock images I hadn't grasped that Golden Branches actually had a sparkly base. It feels a real winter bead; snow laden branches against a winter sky. Tonight I'm sharing my own bangles using this bead.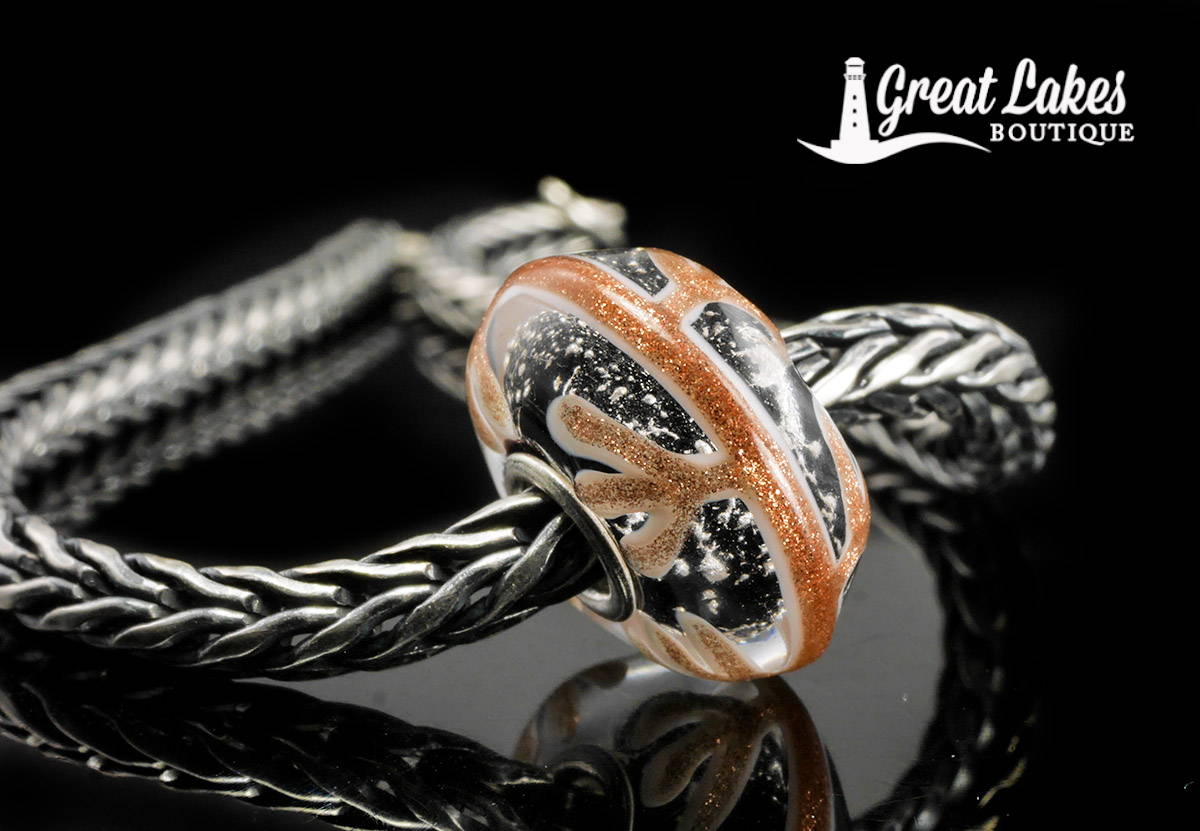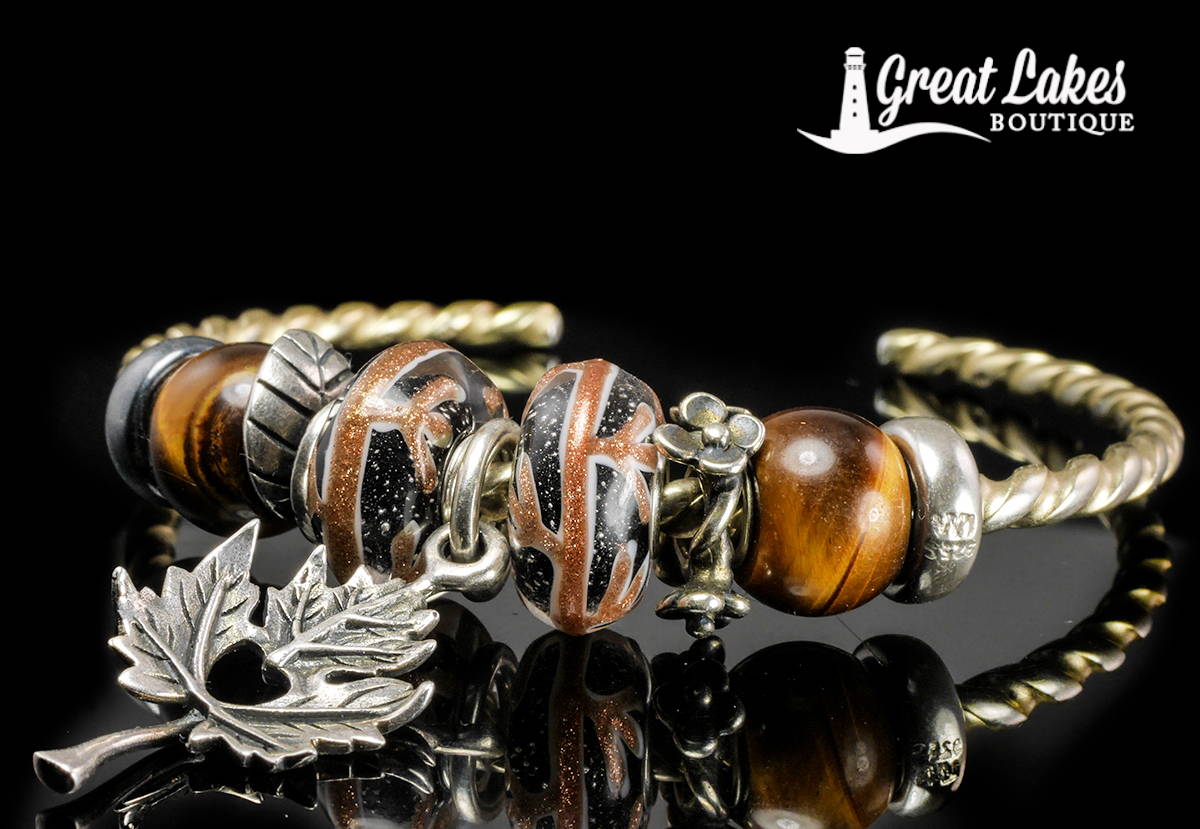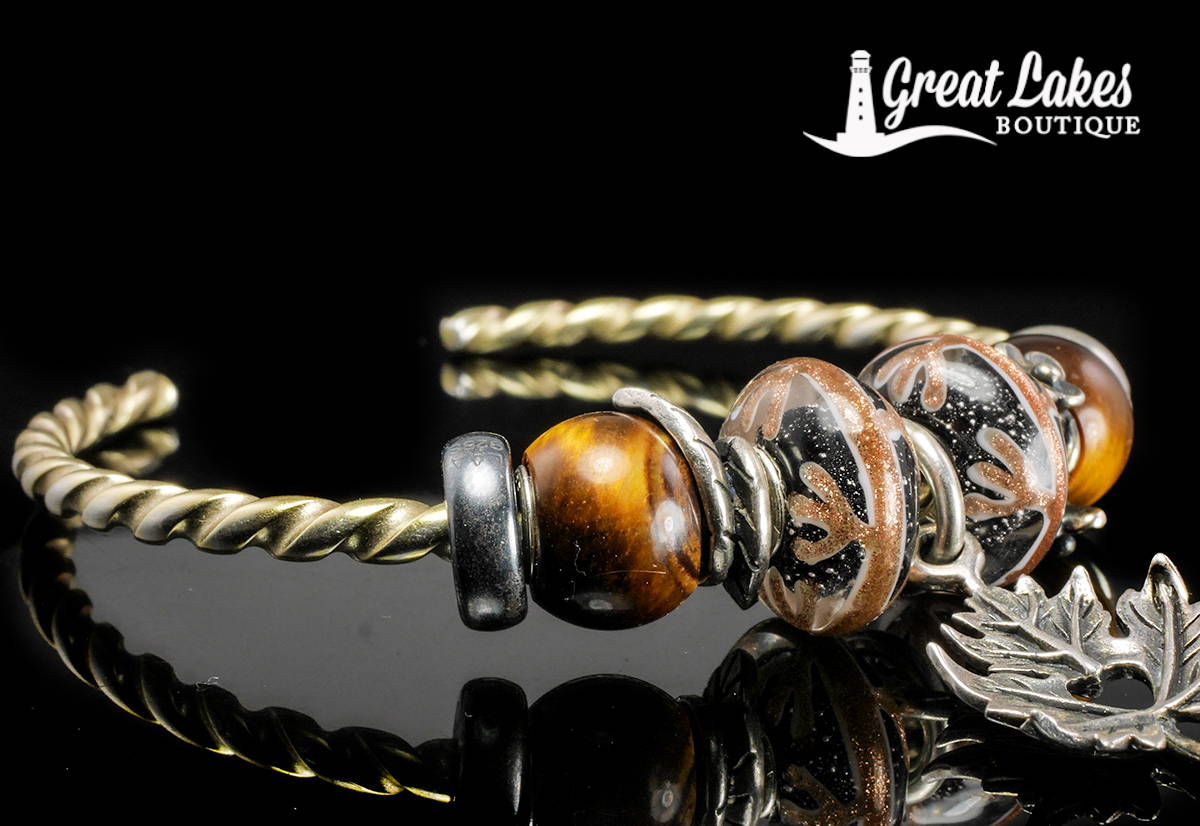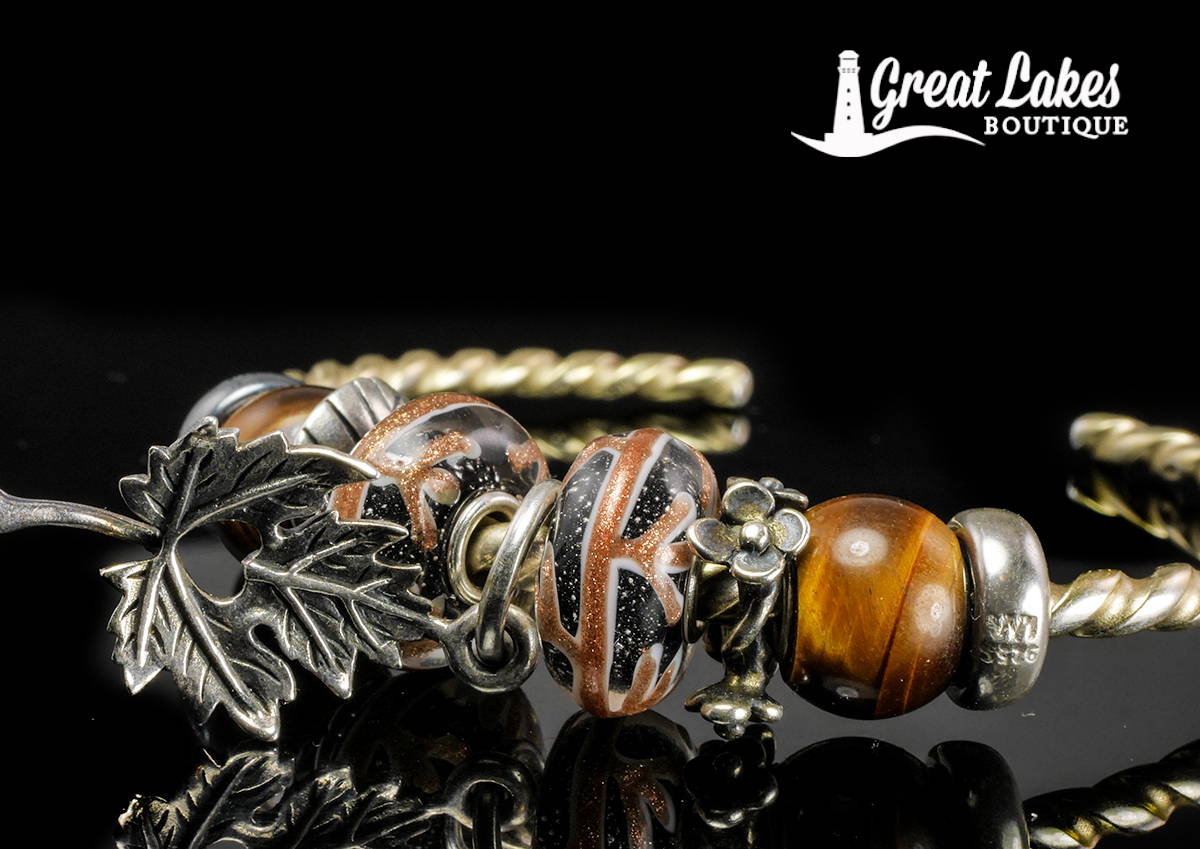 The second bangle and the one I feel is most effective in it's colors, features a single Golden Branches with two of The Palace of Amber Icy Snowflakes. I've include two Noctis because nothing completes a snowy winter night quite like hearing owls.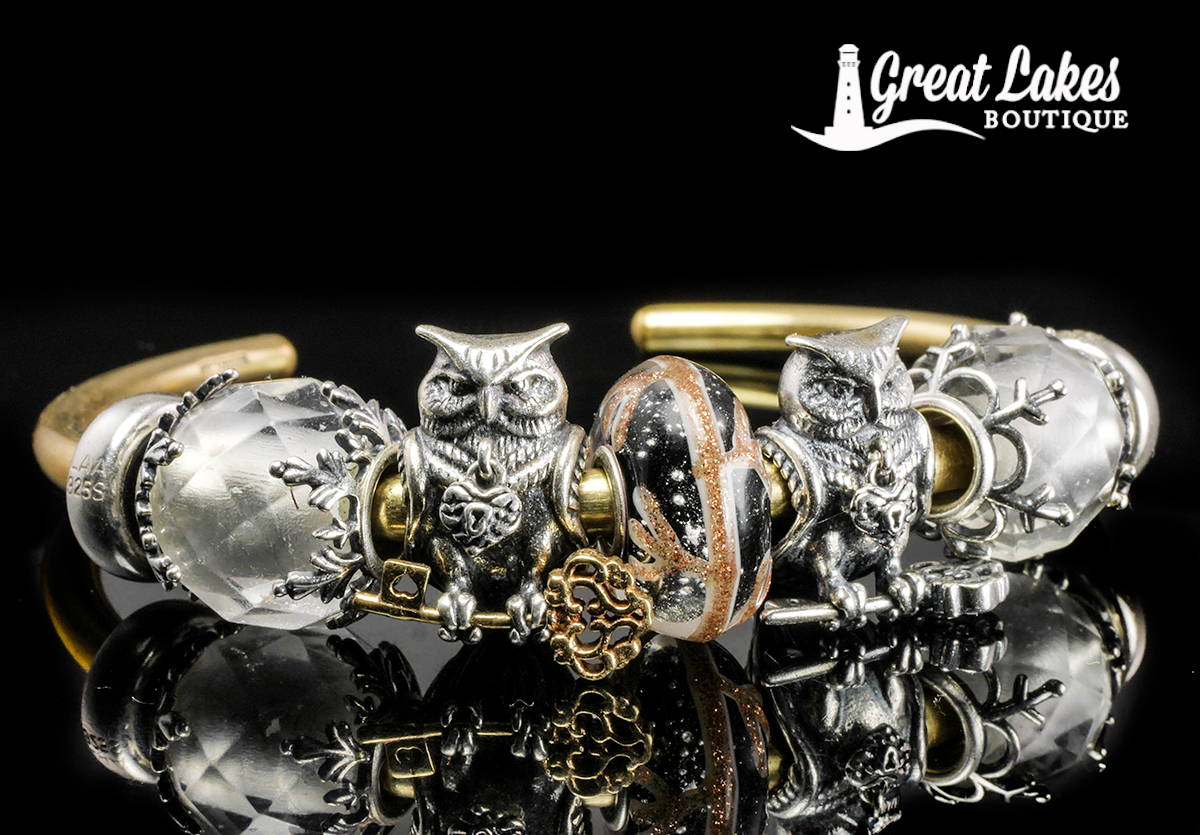 I adore this end result. The colors are neutral enough to wear with anything. The Icy Snowflakes brings a touch of winter to it and the glitter from the beautiful Trollbeads Golden Branches is allowed to really stand out. It's such a wearable and eye catching combination.
We've just listed brand new stock of Golden Branches and they all have a nice amount of the silver inclusions on the base, (which is what's creating that starry winter night look.)
It is worth remembering that all of the glass from this release is limited. The wonderful thing about the Trollbeads Winter 2019 glass designs are that you won't find yourself tucking them away as soon as the holidays are over. These will see you well into the Trollbeads Spring 2020 collection.