Today's Trollbeads blog reverts back to two of my current favorite topics; Trollbeads round gemstones and the upcoming fall season.
With the Trollbeads Autumn 2019 collection launching in less than four weeks, I'm so excited to see new gemstones in the round cut.
If you've yet to play with these new stones, now is a really great opportunity to try them out. It will help you plan your fall spends if you know whether or not this shape even works for you.
I love everything about the fall season; the cooler weather, the darker nights, the changing of the foliage, Halloween, pumpkin spiced everything, cozy nights in wrapped under blankets...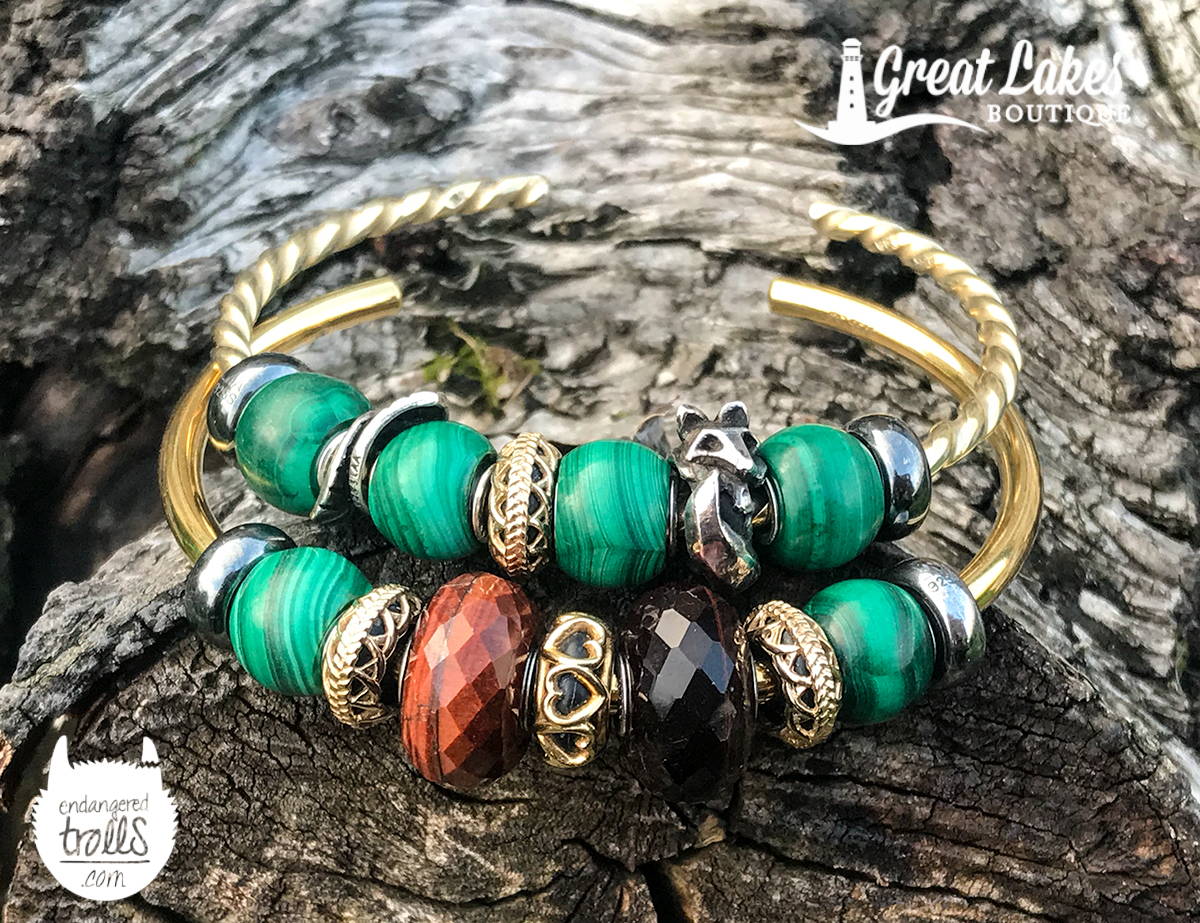 Certain things just make me think of autumn though. It can be a smell or a color and in this example, plaid (or tartan for our European readers.) I've always felt plaid to be incredibly autumnal and I've experimented with bracelets inspired by it's distinctive pattern before.
This set relies heavily on the Trollbeads Round Malachite. This is the stone that varies the most from the current selection of new round gemstones as the patterns are very unique to each stone. I've added two of the Trollbeads Red Tiger Eye beads for the contrast. The upcoming Round Garnet would be ideal!
Two of my favorite spacers are used on this combination. On the bottom is The Palace of Amber Rumpelstiltskin. It's woven design fits this theme perfectly and this is a great way to bring gold to your combinations at such a reasonable price.
On the top is the Trollbeads Sneaky Fox Spacer. I use this so frequently and I'd love it in gold some day.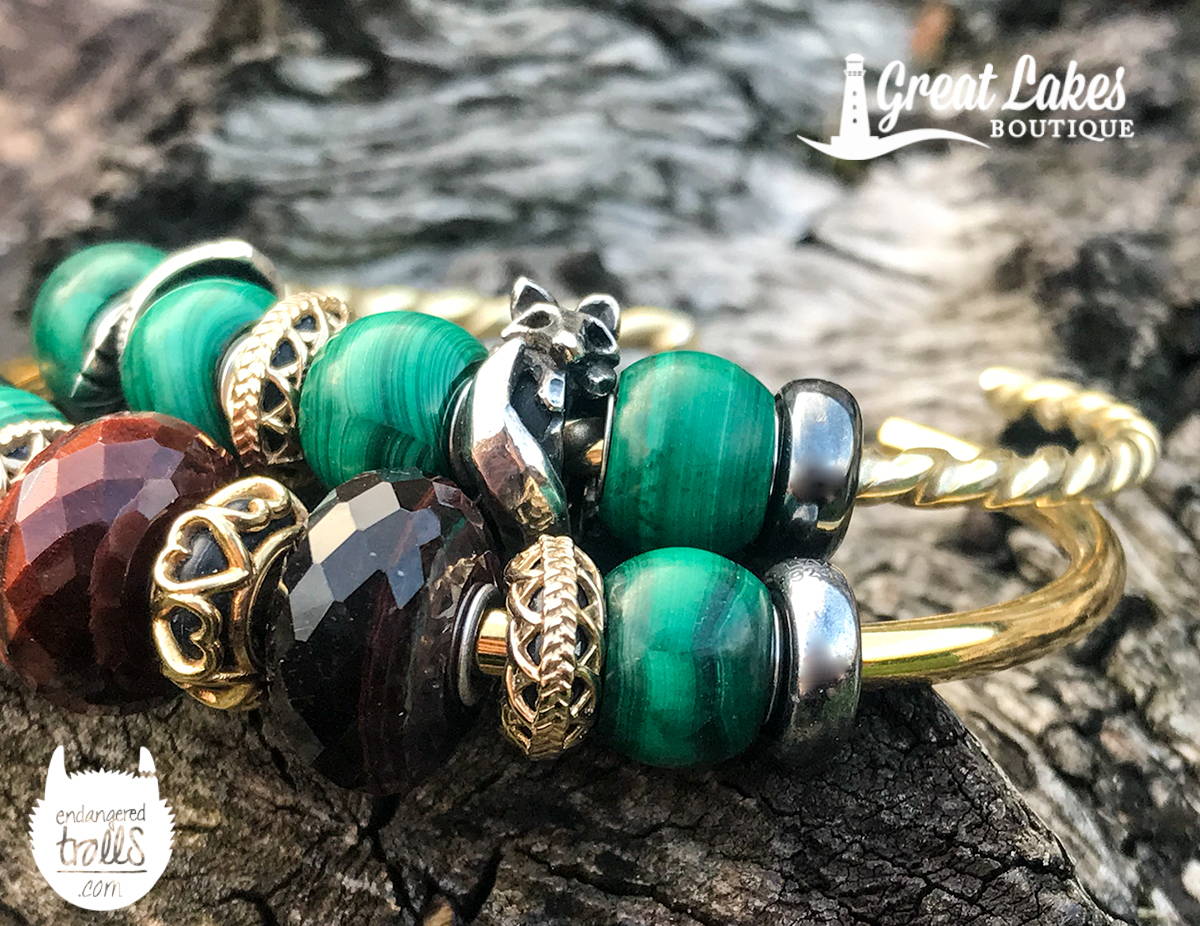 I do love this combination. Aside from my actual inspiration it's reminiscent of the first leaves beginning to turn. Green and gold is also a very classic combination.
It's also worth noting that late last night we listed new stocks of the Trollbeads Round Labradorites too