Today is the final day for shopping the Trollbeads buy three get one free promotion, undoubtedly the most versatile of the offers. This Trollbeads blog is sharing a little night sky inspiration as we're fast approaching one of the best astronomical events of the year.
We're now just days from the peak of the Perseids meteor shower and though it unfortunately collides with a full moon, there should still be plenty of opportunities to spot (and wish upon,) a shooting star.
Last year the Trollbeads Northern Lights Magic debuted and since it's launch it's been much loved by collectors. Through today you can still shop this bead (and it's cousin Shimmer Royal,) at buy three get one free and it's definitely worth taking the opportunity to do so.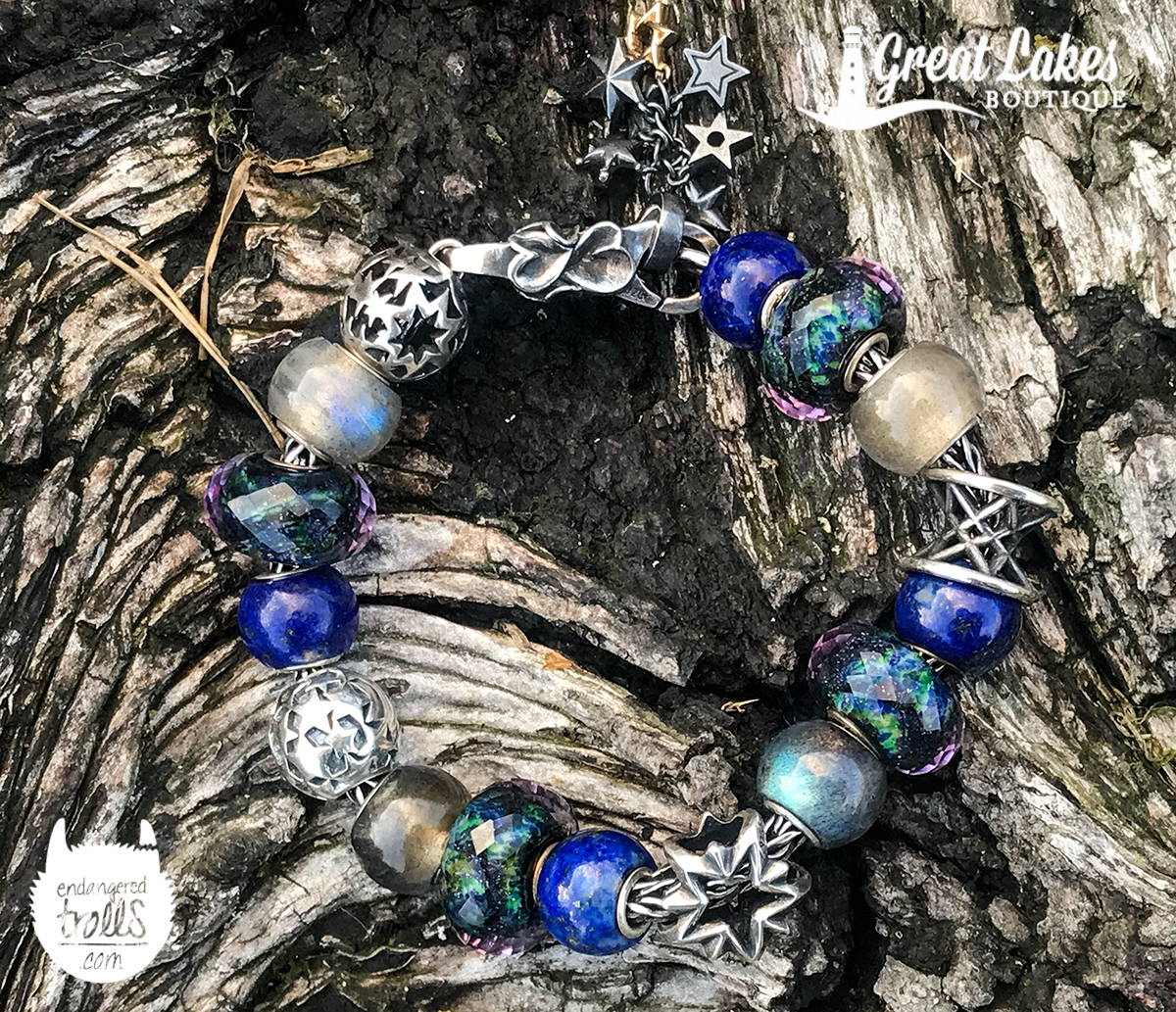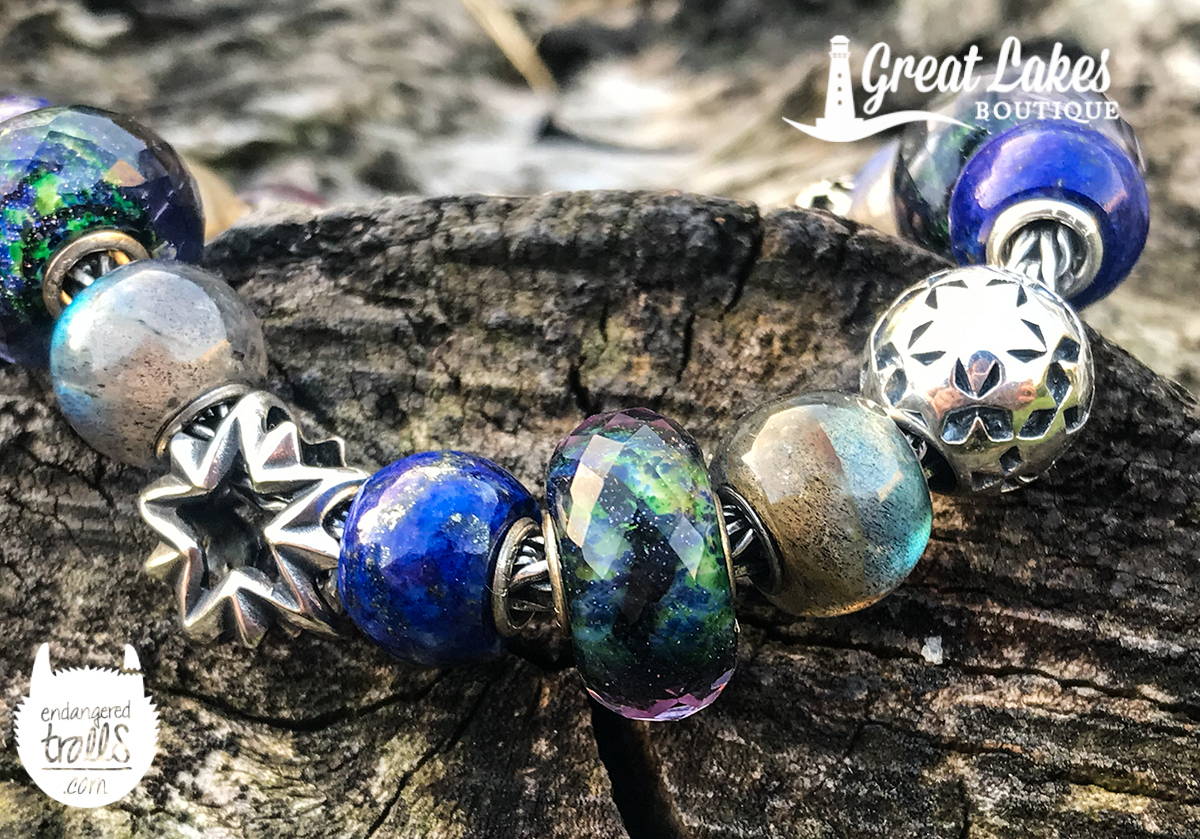 There's a second reason to be featuring Northern Lights Magic. The design was the winner of the People's Bead 2018 event. Tomorrow, August the 9th is the unveiling of the winner of the Trollbeads People's Bead 2019 competition, though you'll have to wait a little longer for it's actual launch.
Check back tomorrow for full coverage of that announcement!
This almost pure Trollbeads bracelet features a singe Bella Fascini Star Ball which is such a simple yet lovely design. I've mixed Northern Lights Magic with the Trollbeads Round Labradorite and Round Lapis Lazuli. I'm a complete convert to the new round gemstones and over the next few weeks I'll be sharing a little more inspiration for these. Used on bangles they give a very different an quite modern look which I'm just loving!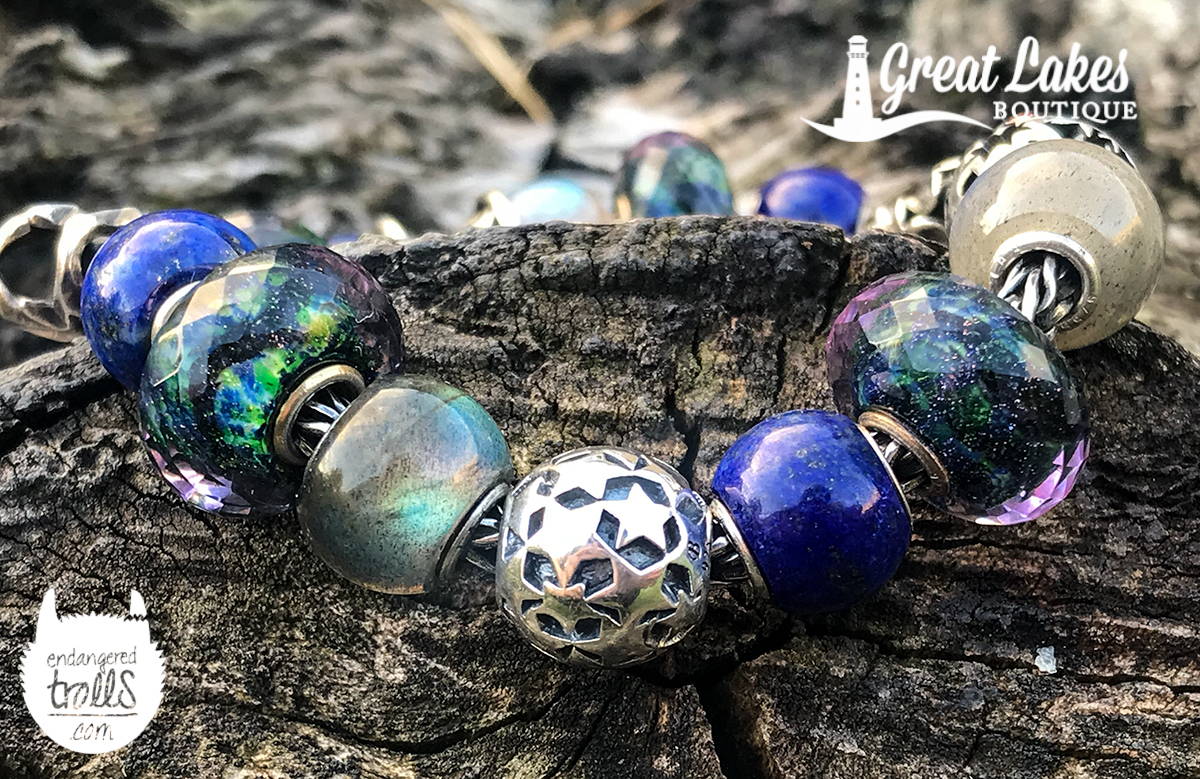 The lock used below is from the Trollbeads Vine of Dreams Bracelet. It may seem an odd choice but there's something so romantic about a night sky and the shape of the heart detailing on this clasp has a real day dreaming vibe to it.
Attached to the lock is The Palace of Amber Super Imposed Star Dangle. This little cluster of stars is so eye catching with the contrast between the oxidized silver and the gold star.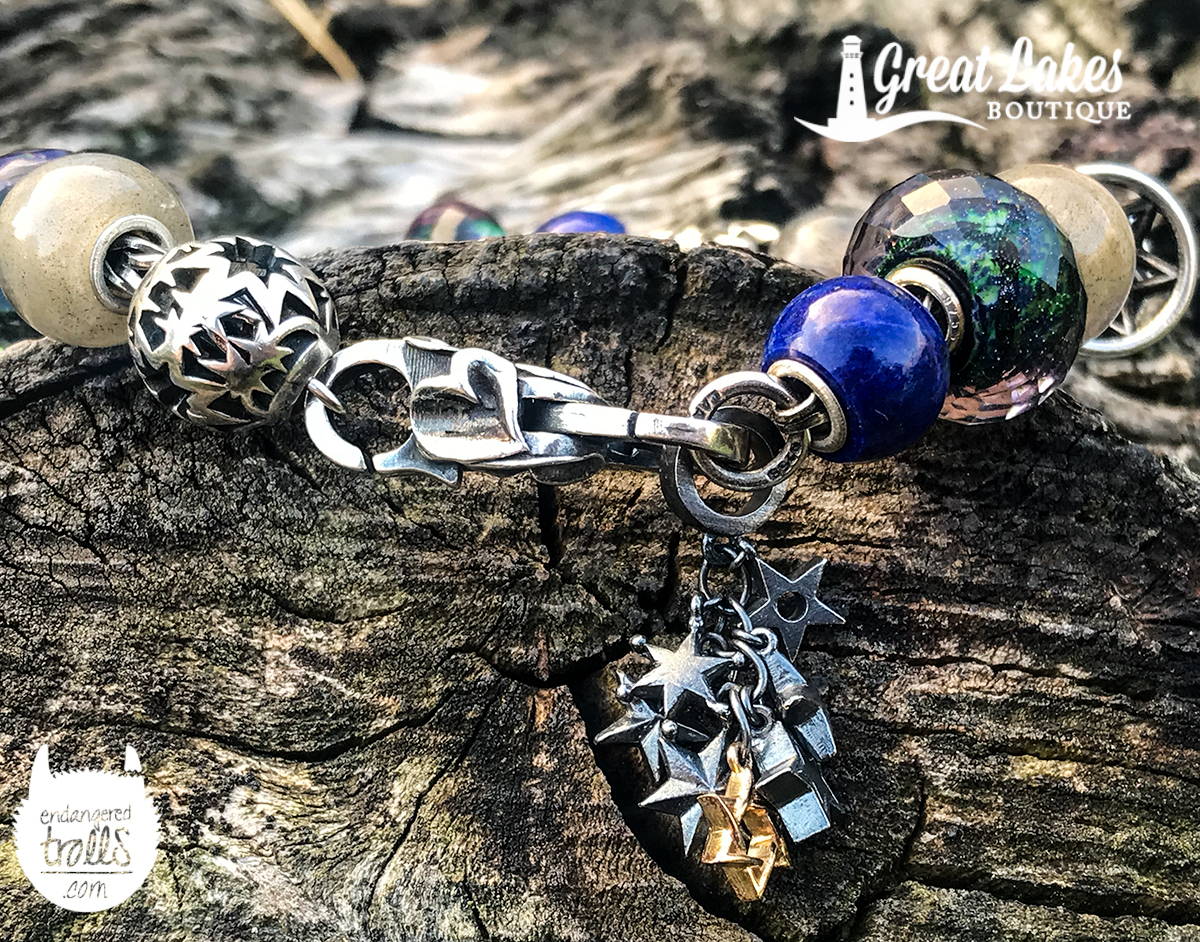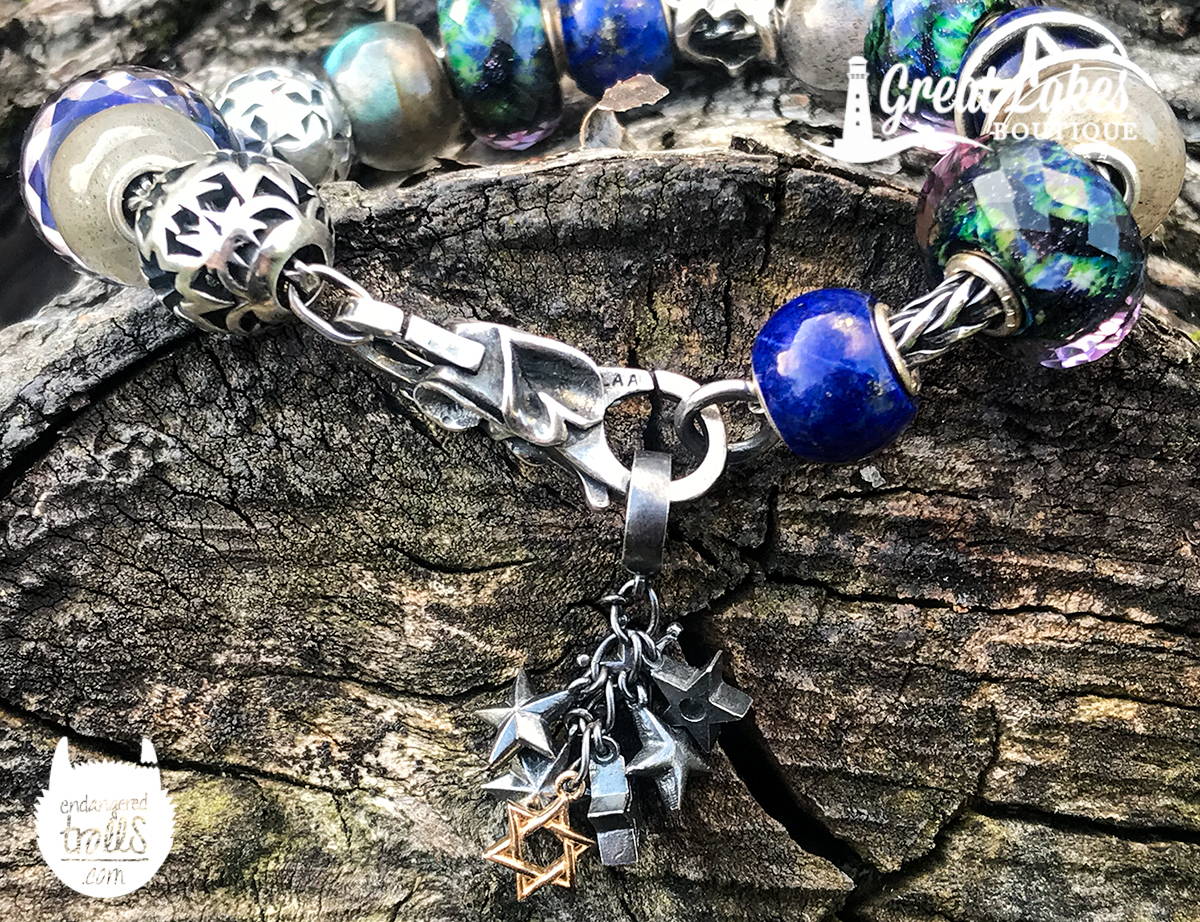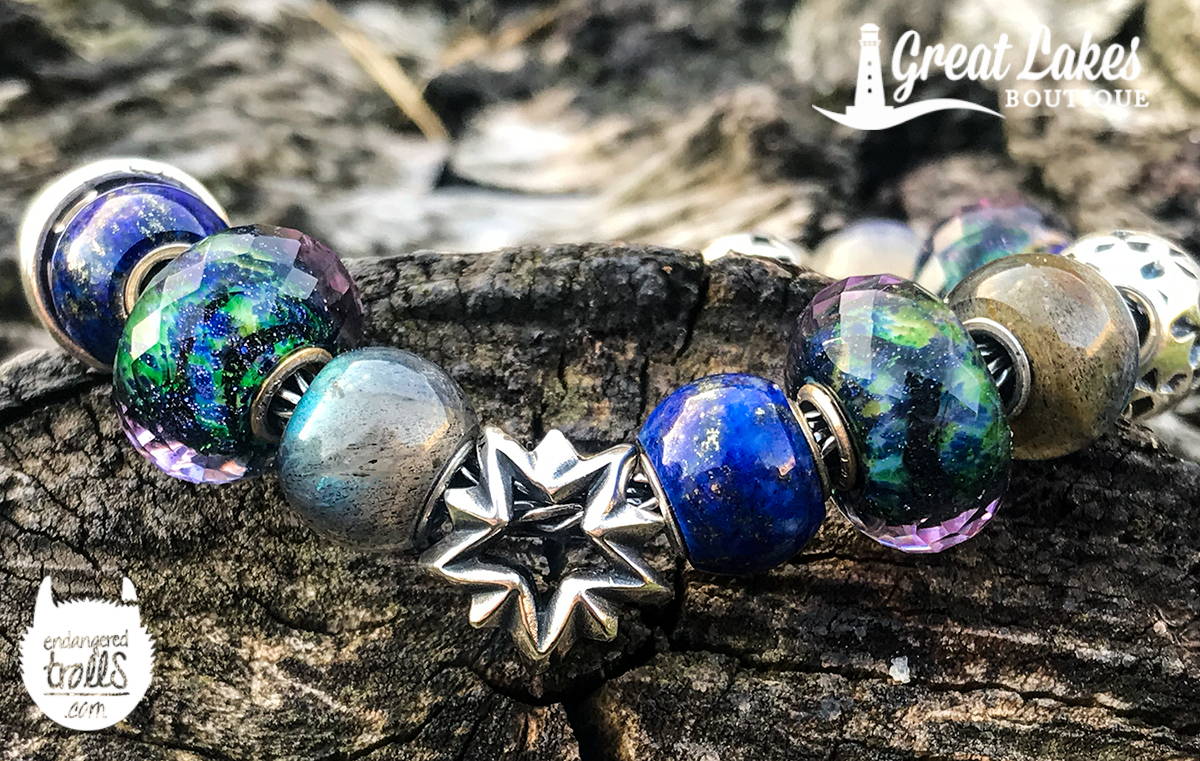 Remember to complete any Trollbeads online shopping before midnight to take full advantage of the promotions. Until then it's buy three get one free across most of the collection (summer 2019, spring 2019, Trollbeads Day 2019 and Flow of Love excluded,) but there's also buy two get one free on uniques. The latter is particularly good!