Today's Trollbeads blog is sharing some simple bangle styling starring the Trollbeads Round Labradorite. Most people lead ludicrously busy lives and having bangles you keep as go tos can be really useful. An added advantage of bangles over bracelets being that they're so fast and easy to put on where as some bracelets can be a little tricky.
The Round Labradorite is my personal favorite from the current round gemstones and it's such a great stone choice for the fall season too. We just listed a huge amount of new stock and there's flashes of all colors to be found. You can shop live images and video too.
This bangle is incredibly comfortable to wear which makes it a perfect candidate for daily styling.
It's a combination of gold, green and the dark colors of the round labradorite. I quite particularly opted for stones with no flash on this combination as certainly the usually sought after blues would just throw off the entire combination.
A bronze flash could have been stunning though!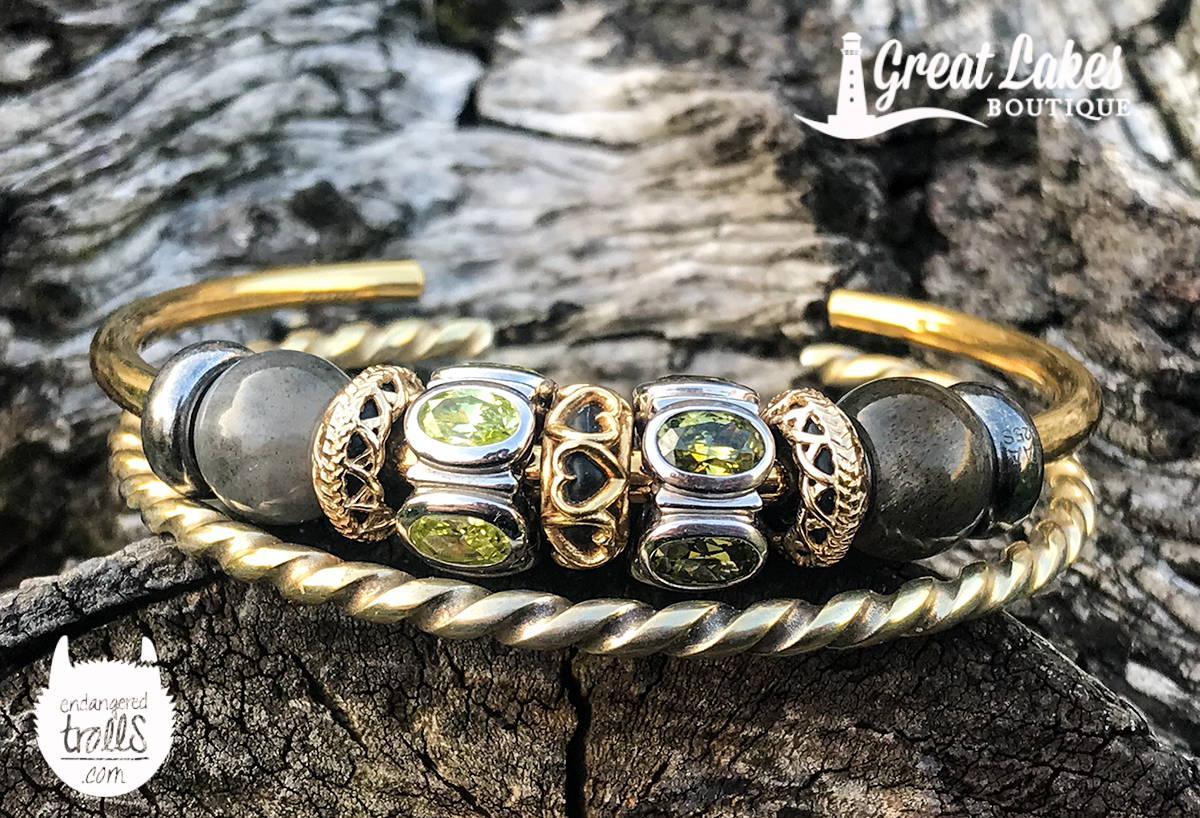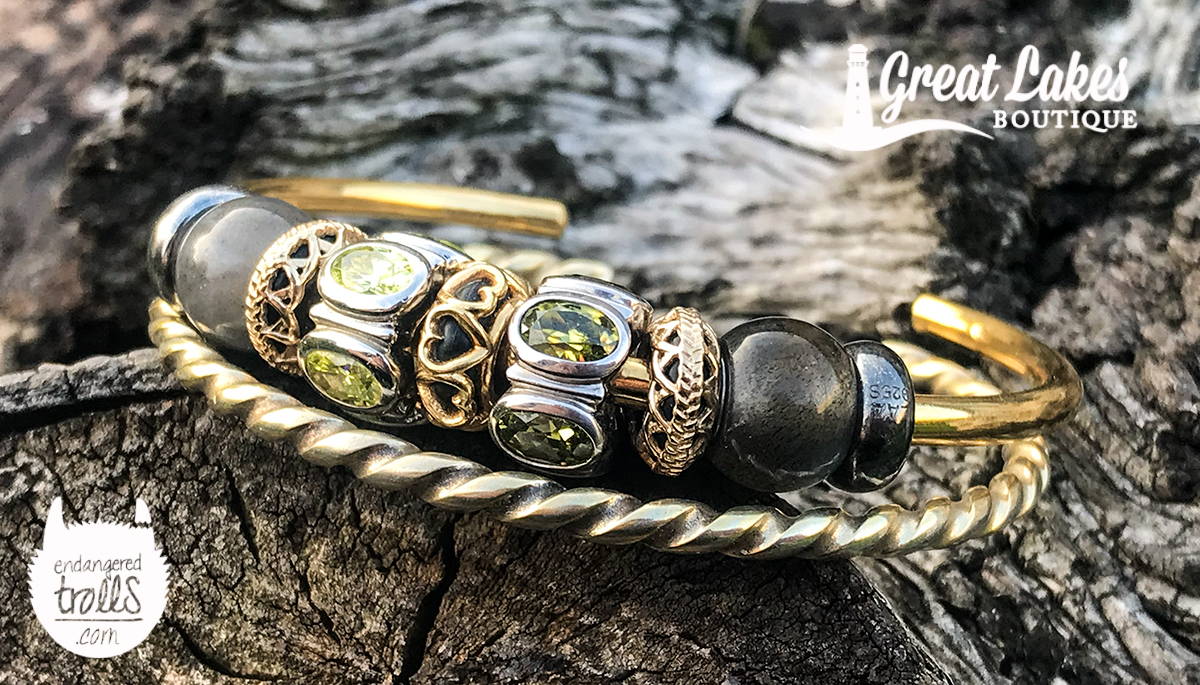 Finally for the oh so important wrist shot. The two additional bangles are the Trollbeads Gold Plated Twisted Bangle on the top and the Bella Fascini Round Bangle Bracelet in the centre. The latter has barely been off my wrist since this brand arrived at GLB and for those of you familiar with Pandora, it feels a lot like their bangles with a similar degree of flex.
This is such a pretty combination for daily wear.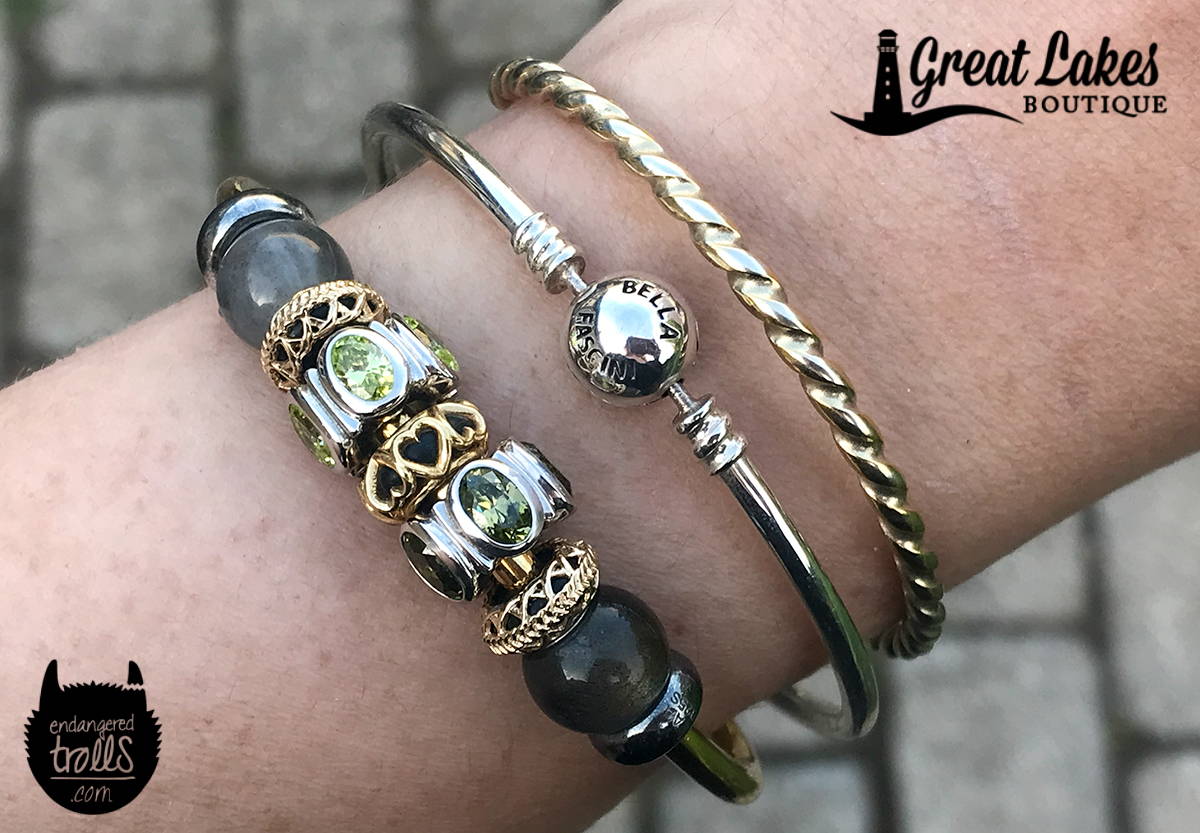 As we creep ever closer to the fall season, I've been pondering how this will look with the Bella Fascini Oval CZ Champagne. The orange color is a little too orange for my tastes but it would be nice to honor the changing seasons too.