The Redbalifrog Spread Your Wings collection debuted last week and it's a lovely pre-fall feeling release. The brand have always been particularly strong when it comes to animal and nature themed beads and that is evidenced in this release too.
Last week we shared live images of the new pieces and you can find video in the product pages too. This Redbalifrog blog showcases a bracelet using the entire collection together.
The inspiration for the colors on this bracelet came from Redbalifrog's own campaign images. They had such a beautiful mid-season vibe to them.
I was adamant that I wanted to use stones as opposed to glass. Gemstones have a much more organic feel to them and I always favor this in the fall anyway. The stones here are a mix of the Trollbeads Rose Quartz and The Palace of Amber Smoky Quartz and Botswana Agate. It's a soft palette that makes me think of early fall evenings.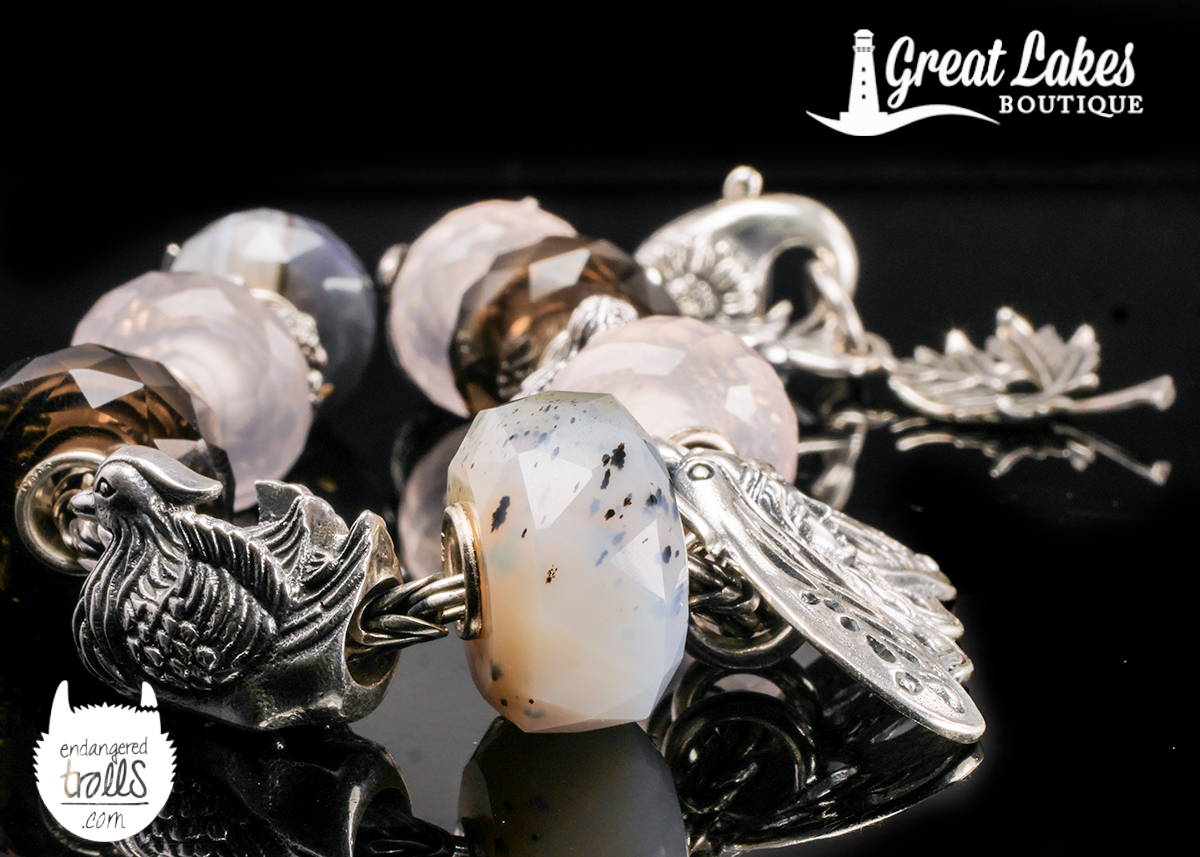 The Botswana Agate has proven popular and it's a stone I adore. There's a lot of variation but some have slightly speckled patterns which I thought worked with these theme of flight so well.
We don't have many of these stones left so do grab any you may want. If you've liked the translucent agate dendritic or moss agates, you should like these too.
The Redbalifrog Lady Mothra has already been featured in detail but it's the focal point of this bracelet too. It's a large piece, kept light by it's relatively slender frame and it's by far my favorite piece from this collection.
I've added a few other nature inspired beads including the Redbalifrog Owl Nest and Surya the Sun.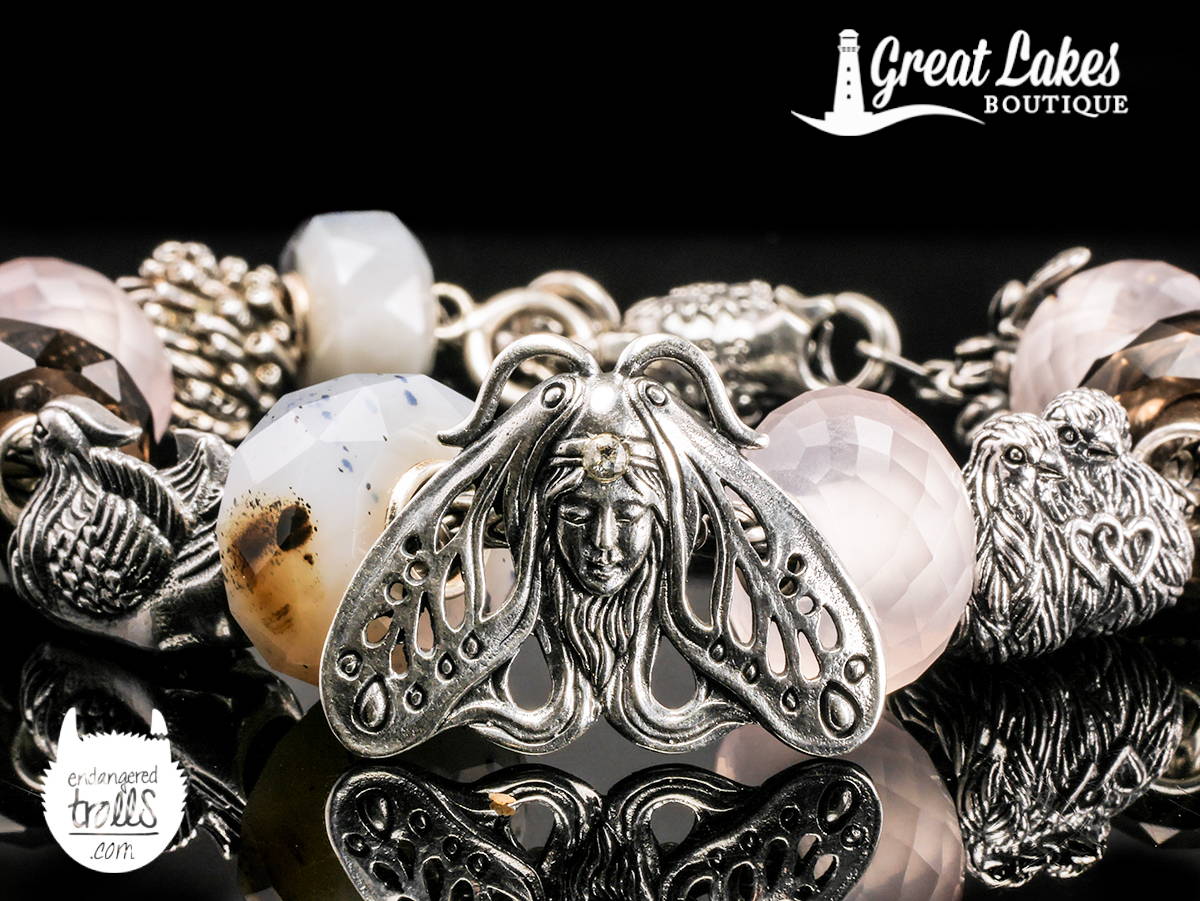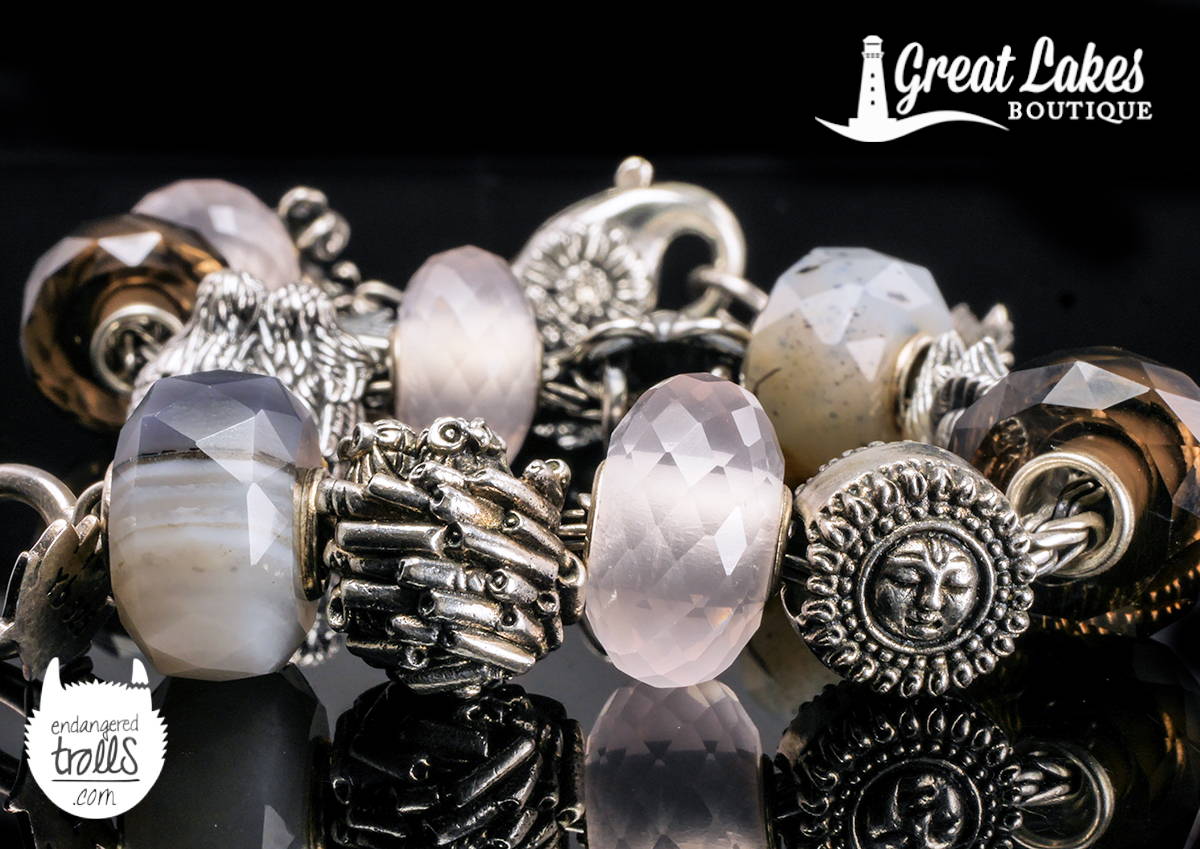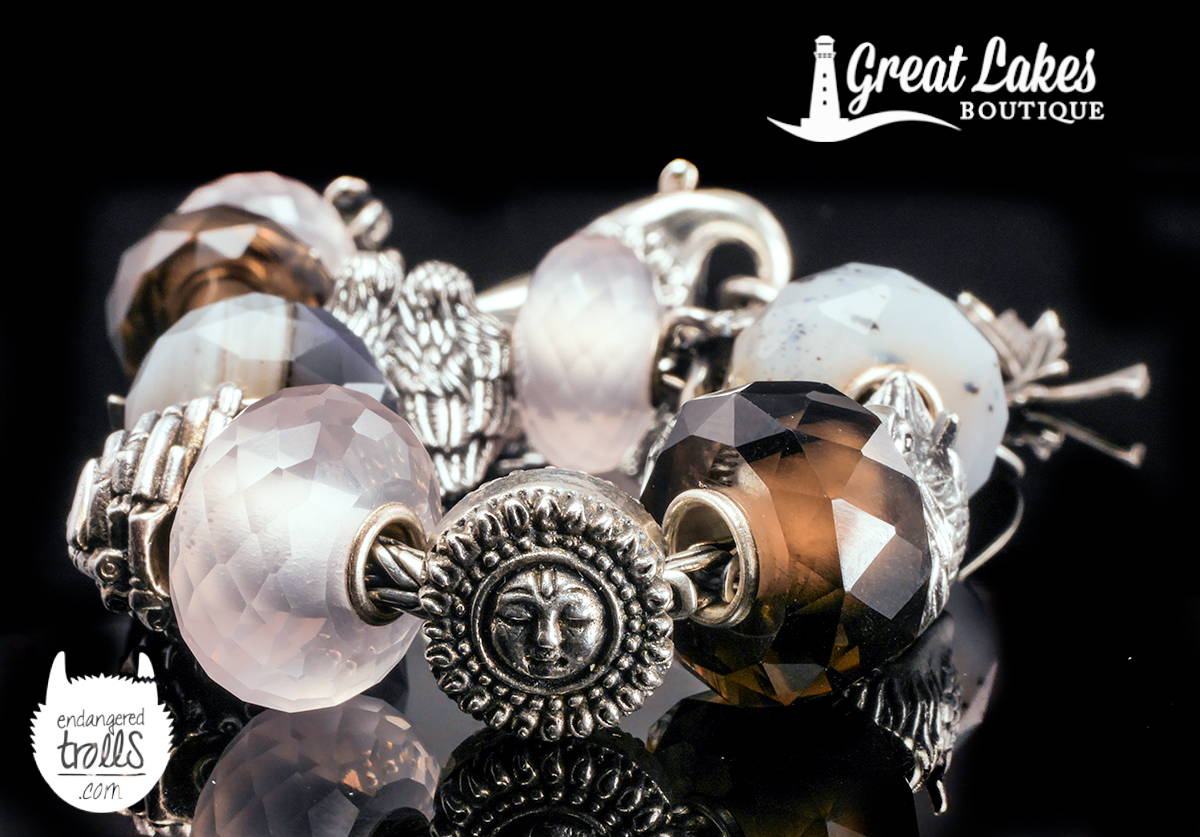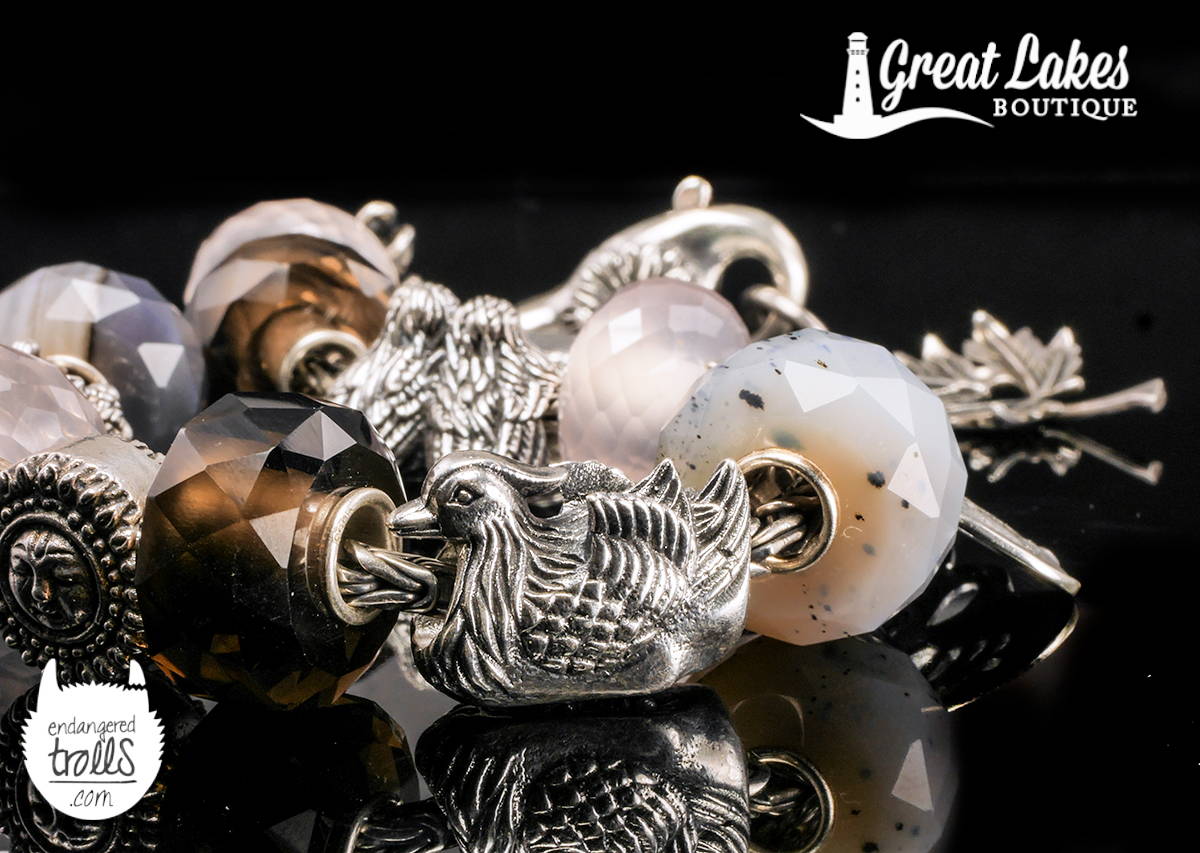 The Redbalifrog Mandarin Duck has proven very popular among our customers and it's a beautiful detailed piece.
I've always liked chocolates and pink colors together so the contrast between the smoky quartz and rose quartz really does appeal here.
The Trollbeads Bumble Bee Spacer picks up on the bee detailing of the new clasp too.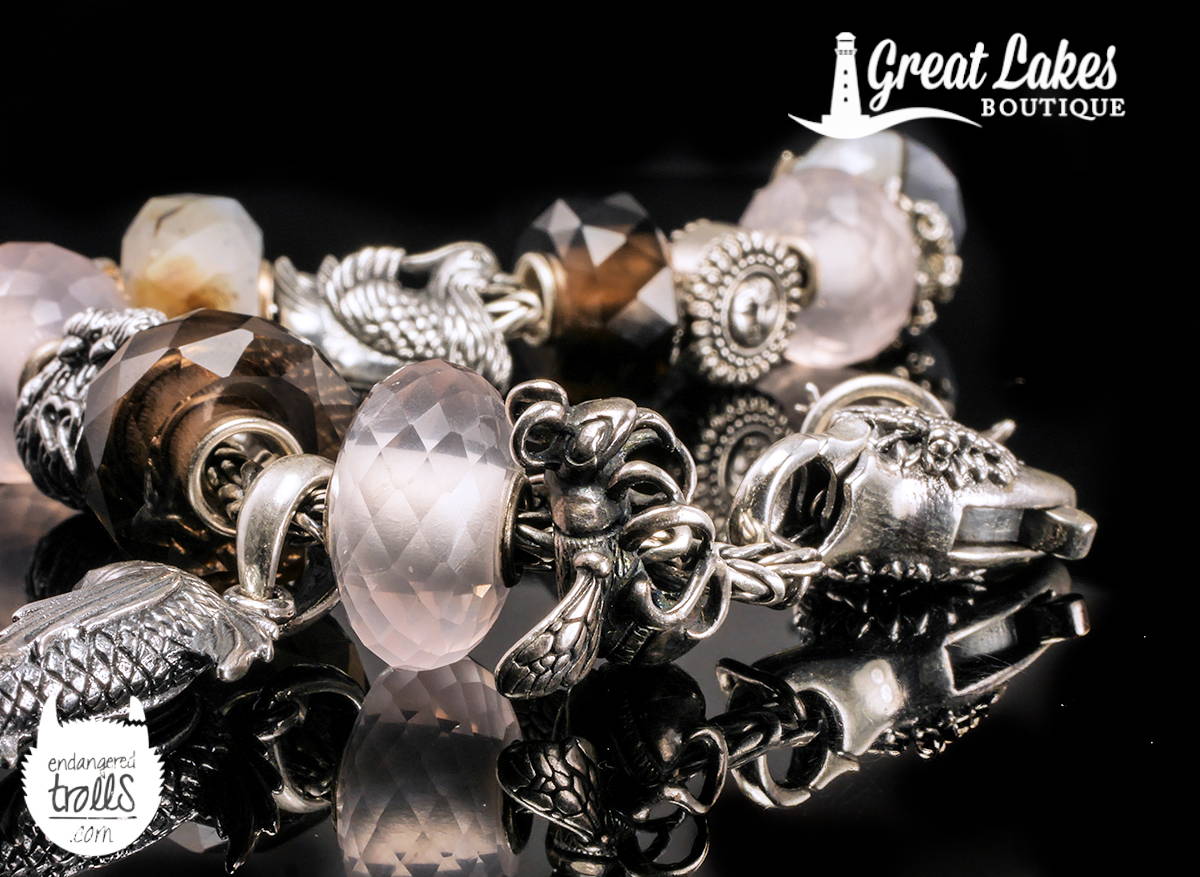 The other very popular piece has of course been the Redbalifrog Love Birds and these are adorable.
Aside from their obvious use on nature themed bracelets, I can't help but think it would make a lovely Christmas bead too. There's something so endearing about how these two little birds are huggled together.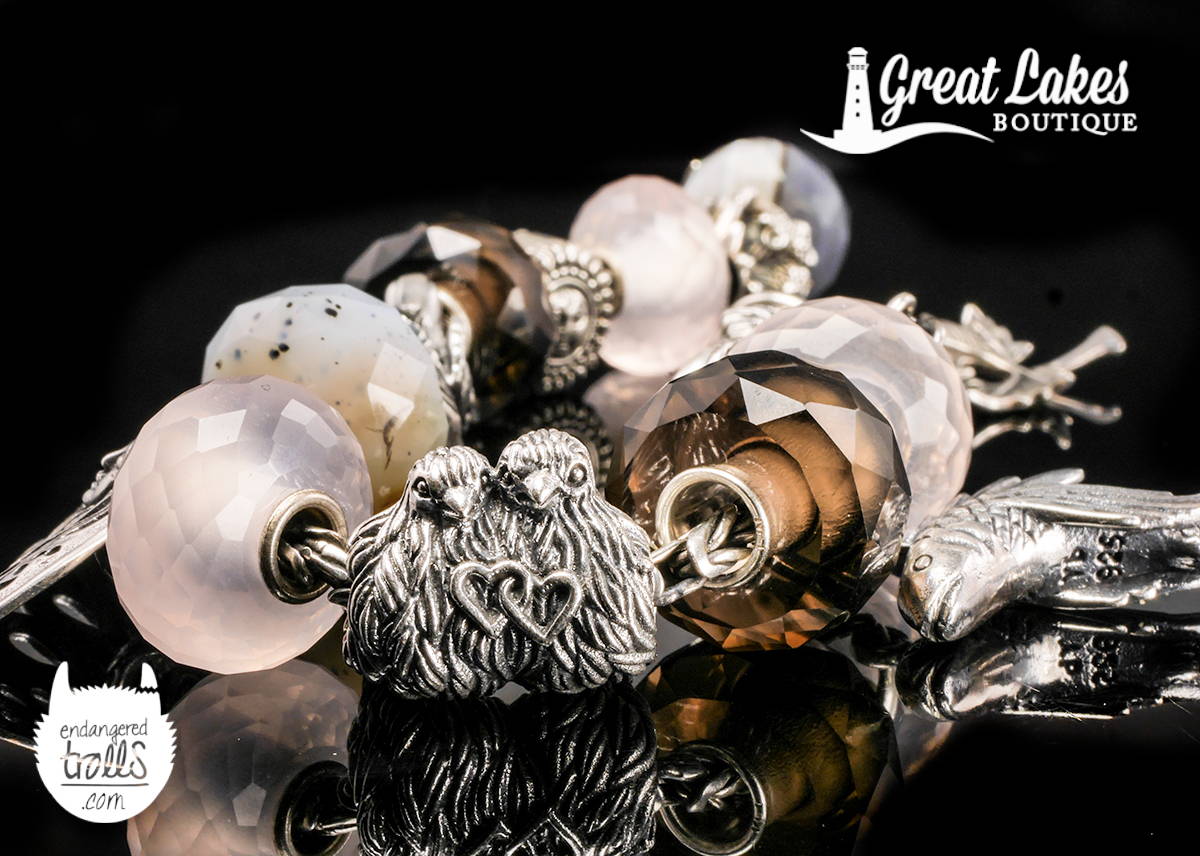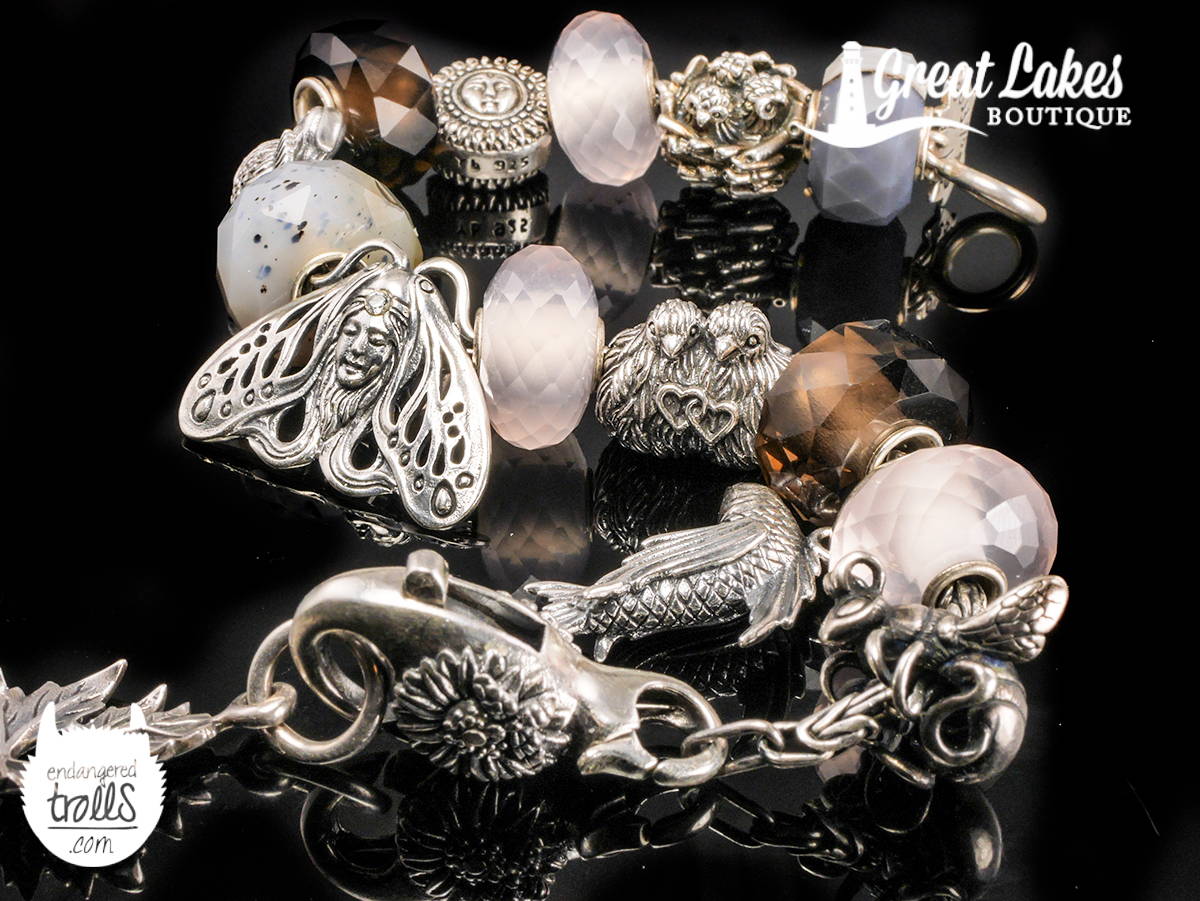 Do remember that Redbalifrog have a new pricing system for the USA. The brand were already very reasonably priced but the recent balancing ensured they're on a par with Europe.
For any of you unfamiliar with Redbalifrog, they will fit nearly all bead bracelet lines, including Pandora so it's a great opportunity to shop these beads.