Friday saw the release of the Trollbeads Autumn 2019 collection and it's been a huge hit with collectors. The release feels incredibly autumnal and actually my favorite Trollbeads collections have been those highly inspired by the season. This Trollbeads blog brings a little inspiration for the new Trollbeads Round Tiger Eye.
We listed brand new stock yesterday too.
I've always loved the Trollbeads Tiger Eye and it was one of the stones I was hoping they'd revisit with this new round cut. Tiger eye is quite reminiscent of wood, not just in it's color but also it's markings. It's such a beautiful rich stone. It's a perfect choice for the autumn season.
This bangle stack is brimming with tiger eyes, though I've added some gold and amber for extra warmth.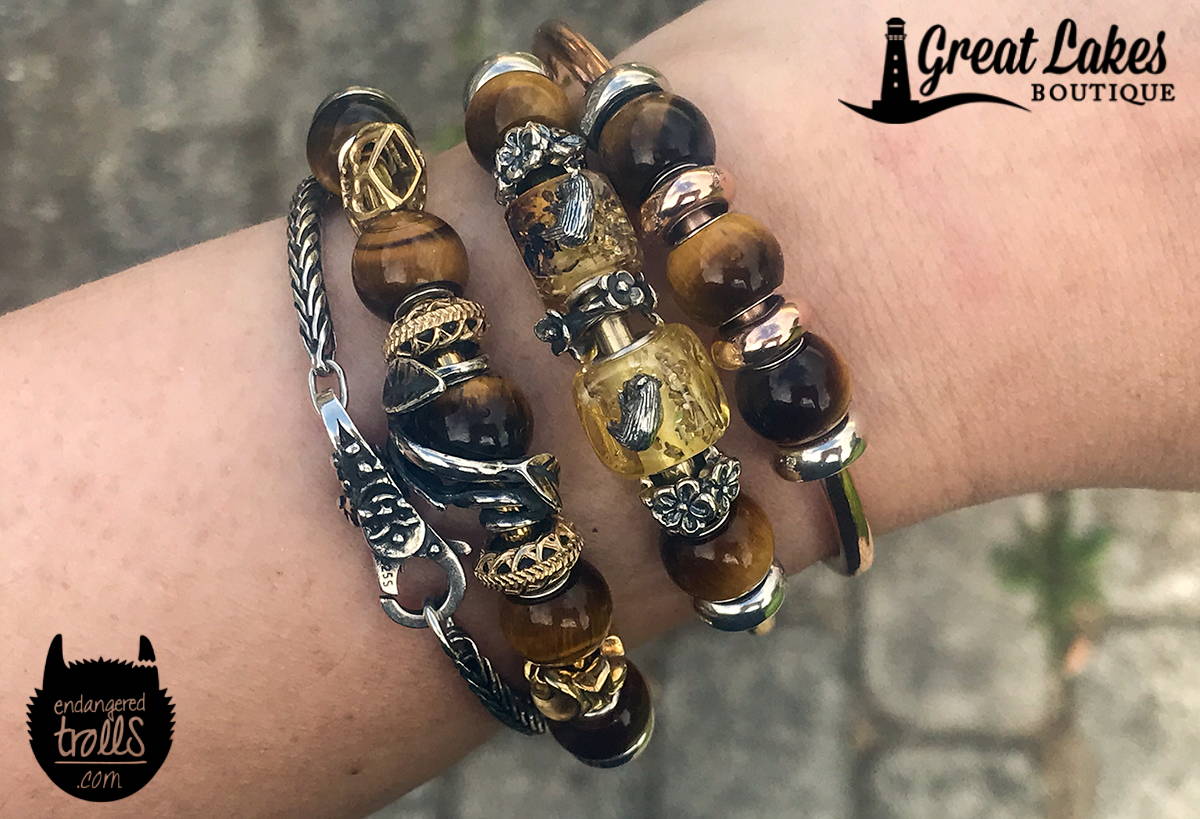 The top bangle is a very simple mix of the Trollbeads Round Tiger Eye and mostly rose gold. The stoppers are The Palace of Amber Rose Gold Stoppers, exclusive to GLB and to clarify again these are solid rose gold and not plated.
Similarly the bangle is the Great Lakes Boutique Rose Gold Bangle and these are custom made and again solid gold.
The center bangle uses two of The Palace of Amber Daydreambe(a)r beads and we have just a few of those left. They're adorable! The center silver is the new Trollbeads Flower Wreath. It's small and yet proving very popular already and you can put two together to gain a little more width.
The two silvers towards the outsides are the Bella Fascini Flower Band, though unfortunately out of sock at the moment.