This Trollbeads blog shares live images of the limited edition Trollbeads Shade of Sparkle collection, debuting on Friday August the 6th.
Since the initial preview of the Trollbeads Shade of Sparkle collection, there has been so much interest and excitement about these beads. This release came as a complete surprise as usually the brand are a little quiet in terms of releases during August. I'd certainly been assuming we'd see nothing new until the launch of the Trollbeads Autumn 2021 and People's Bead releases.
Shade of Sparkle consists of six beads, all limited edition and the release is on Friday August the 6th. We'll begin our live image sales as the clock strikes midnight and we are expecting huge demand for these.
You can definitely be excited for these beads. They are dazzlingly beautiful and a very apt close to the country specific diamond beads.
First is the Trollbeads Shades of Sparkle Rainbow and this is essentially a diamond version of Together Apart which was hugely popular.
These beads do vary. You'll find some with less of one color than others, or slightly different thickness of the bands. Honestly though none of them look in anyway disappointing and they are so beautiful in person. One thing that's worth noting is we are seeing variation in size. It used to be that all of the diamond beads were really quite large (and I'll admit it always deterred me from them.) In this release there are some that are petite and none of them look enormous next to other collection beads.
I actually love the way the colors blend so smoothly on the warmer bands of this example.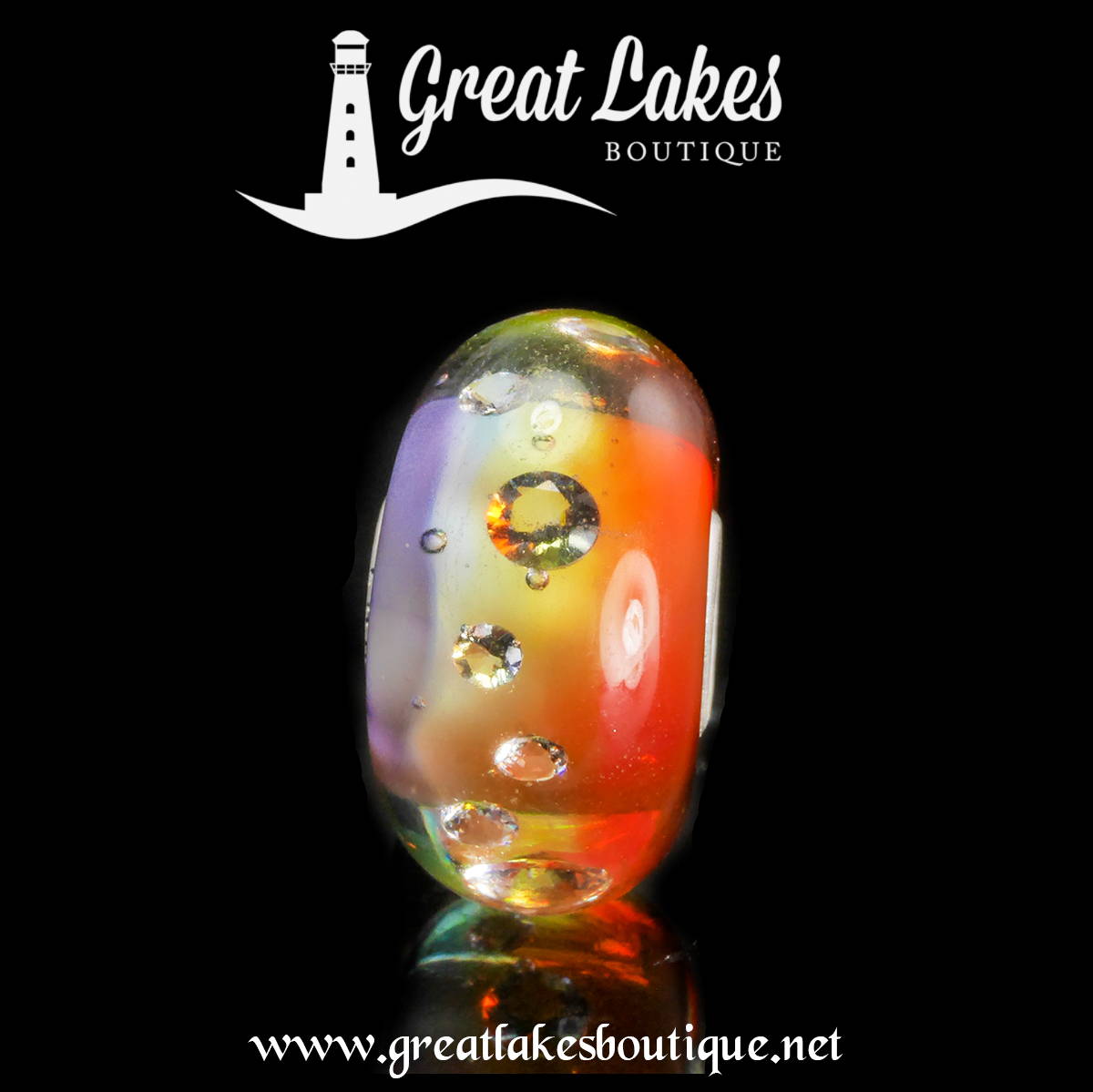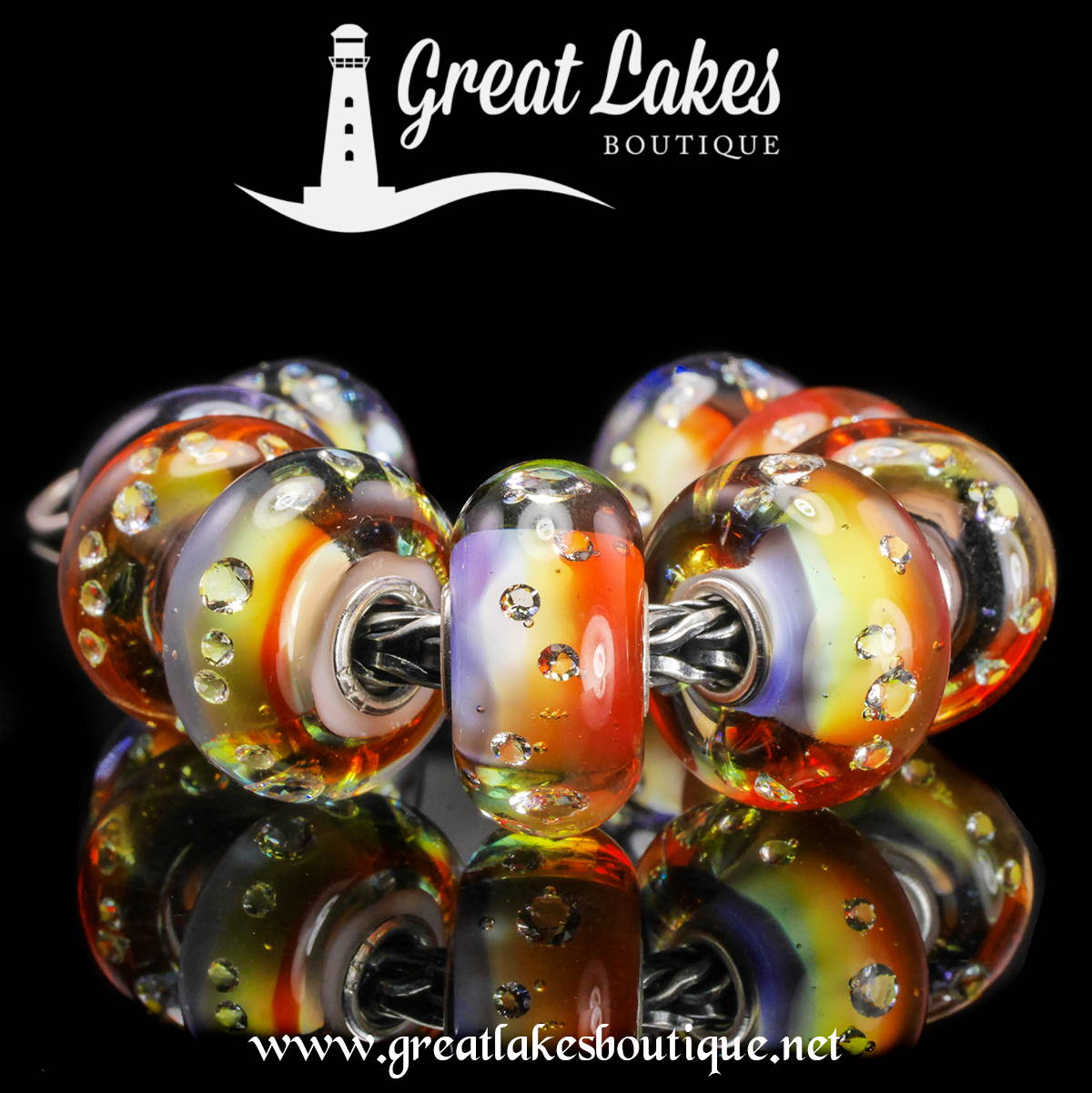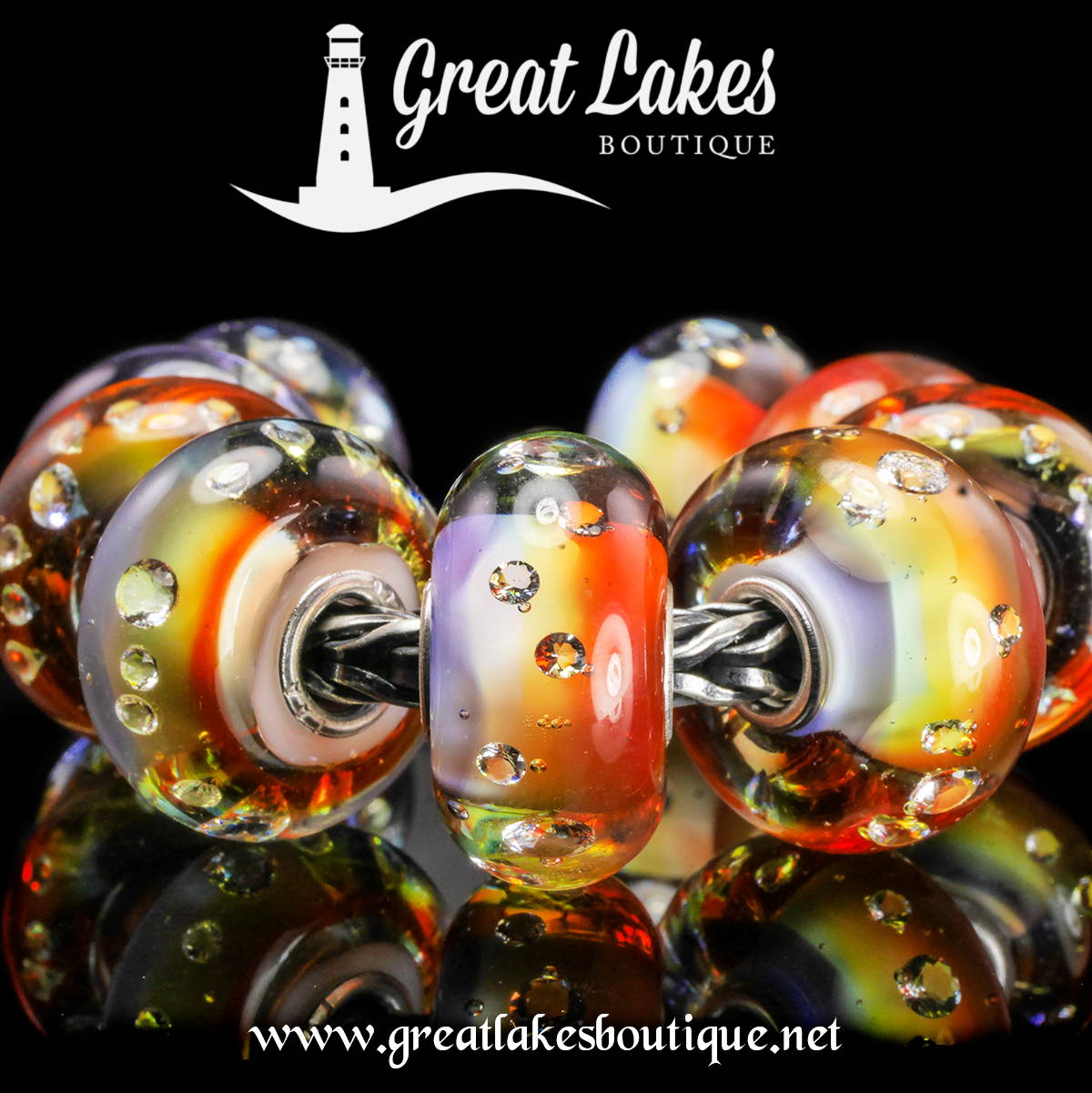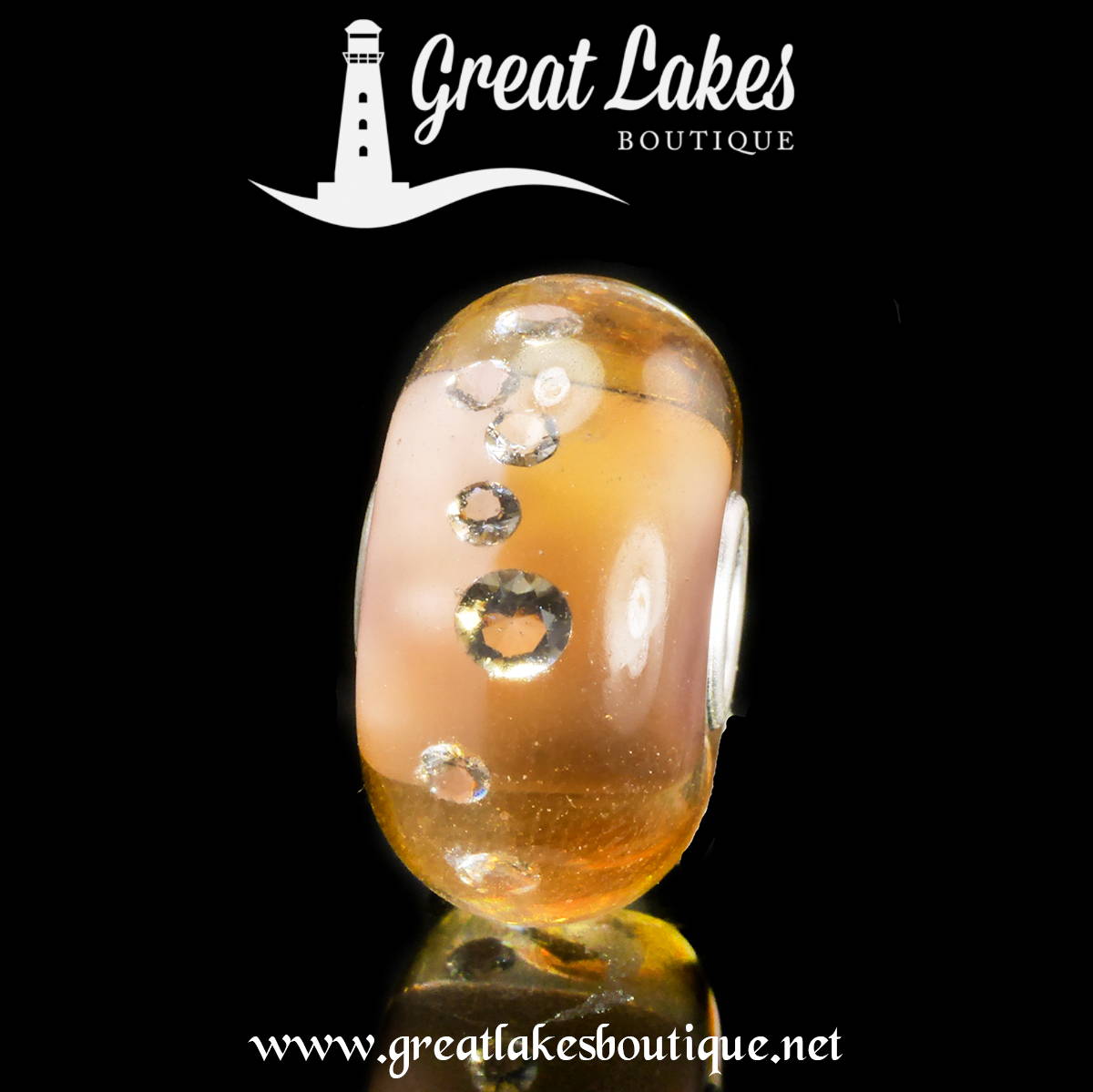 The Trollbeads Shade of Sparkle Peach is a design that shows the ombre coloring exceptionally well and I suspect will prove one of the most popular.
This bead appears to be a mix of the glass used for the Chinese Peach Diamond and the US Diamond Bead Amber. I've maintained all along that this release is Trollbeads listening to all of those collectors who struggled to obtain the country specific beads and we're seeing a melange of some of those shades now.
This one will be particularly lovely as we head into fall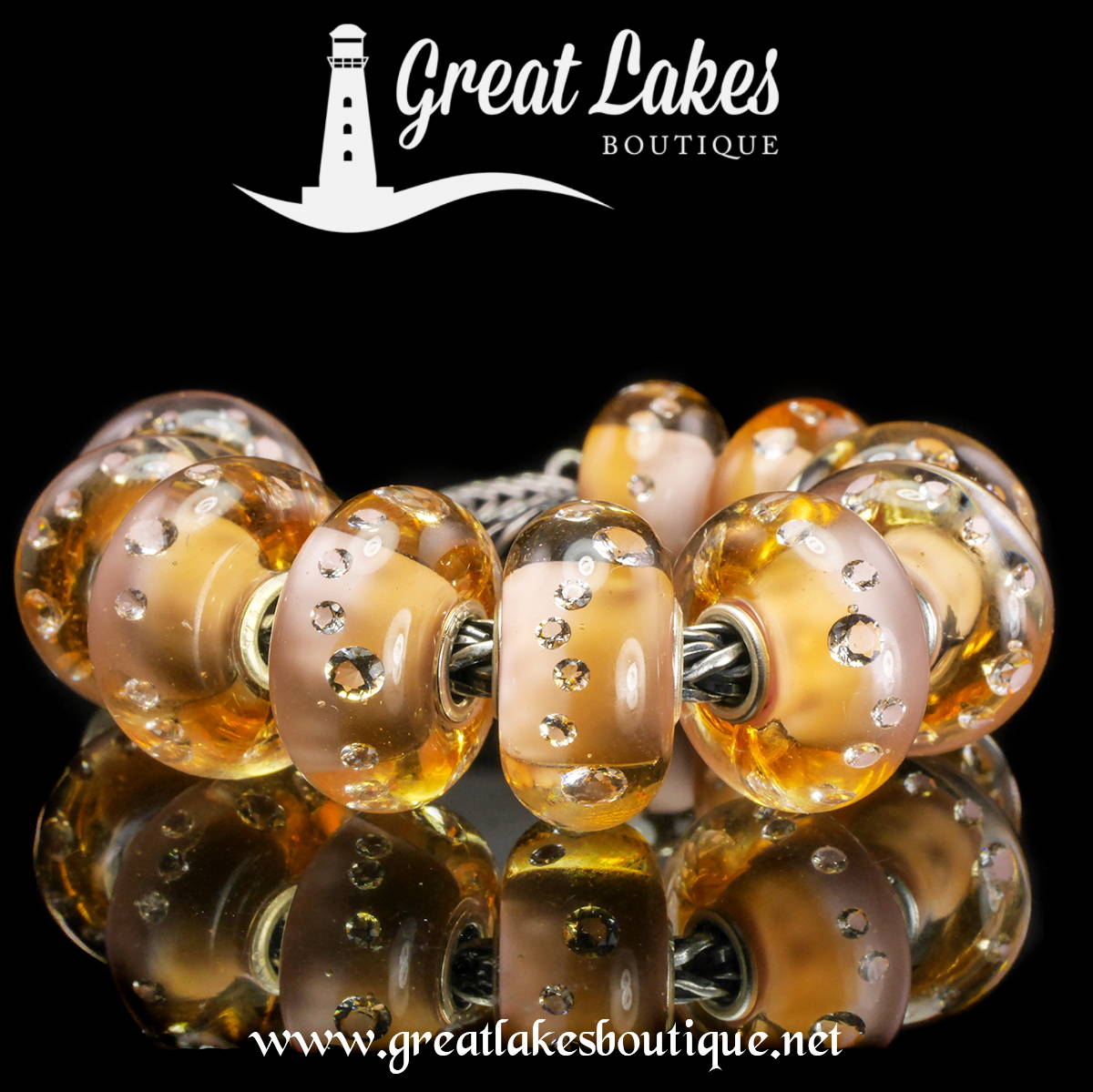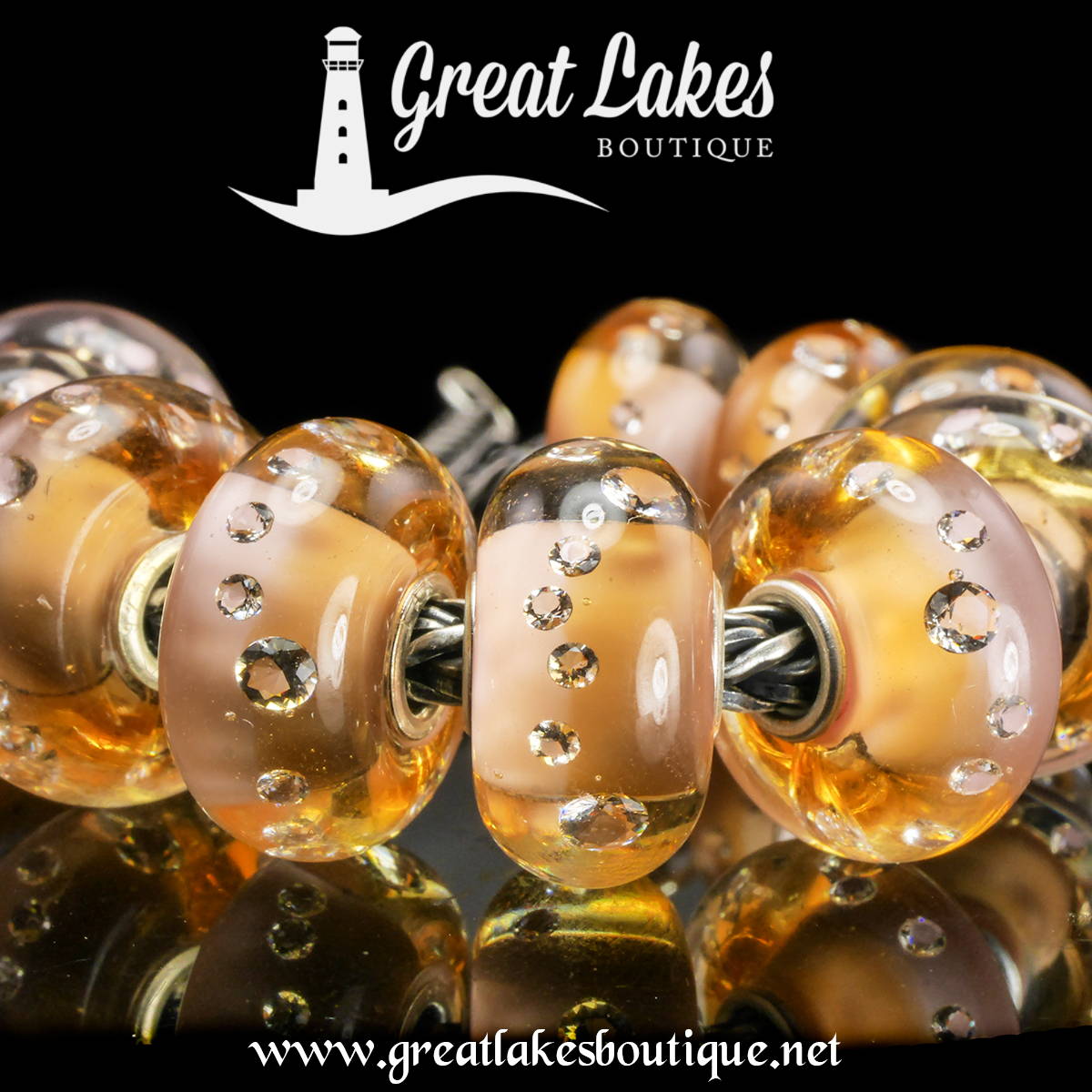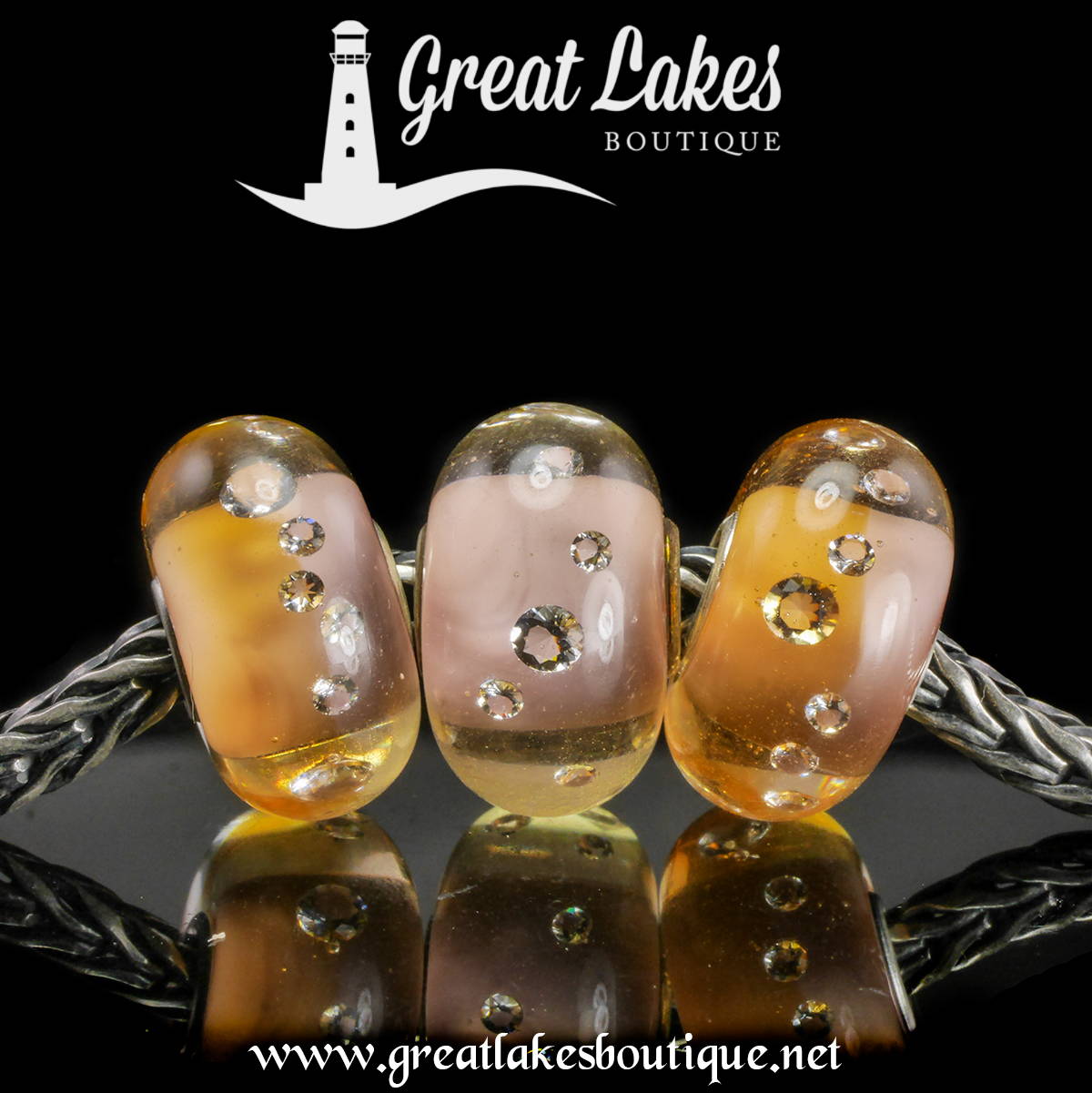 In this image you can see a direct comparison between the Chinese Peach Diamond and the new Shade of Sparkle Peach.
If it's not the same glass it's very close in color so those of you with the Peach Diamond could find this an interesting combination to play with too.
The Trollbeads Shades of Sparkle Rose is lovely and it's difficult to capture the mixed shading on these but it is there when you look at them in person.
Rather than a split color bead, this designs duo-shading seems more blended. You'll catch patches that look a deeper grape shade and then areas of the paler dusky pink.
Again as we look towards the fall season, this has huge potential for berry themed bangles and it does play well with the Shade of Sparkle Peach too.
If you look carefully at the group images below, you'll get a better idea for this shading. It almost looks a little like shadows on water as opposed to a half light, half dark bead.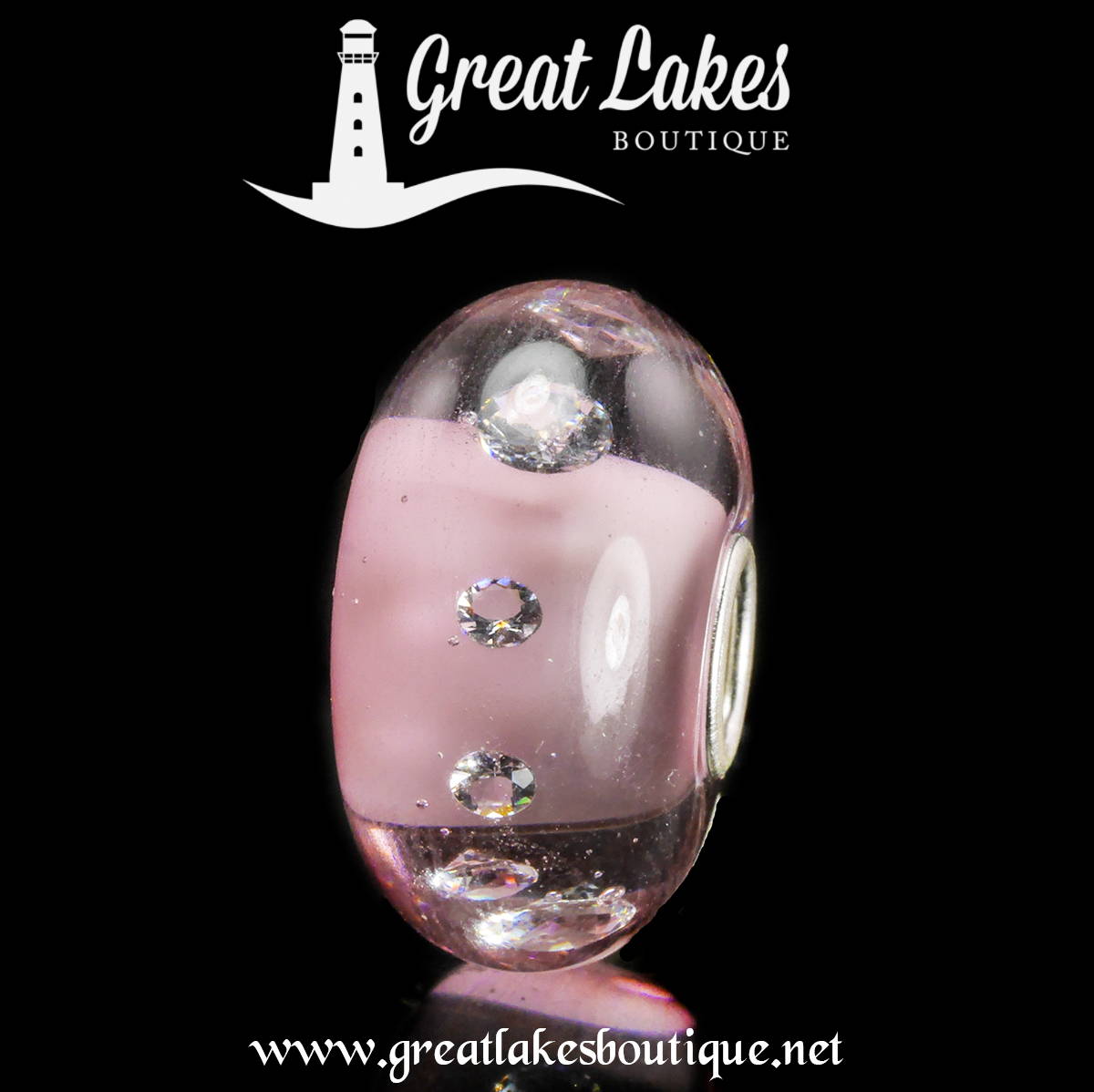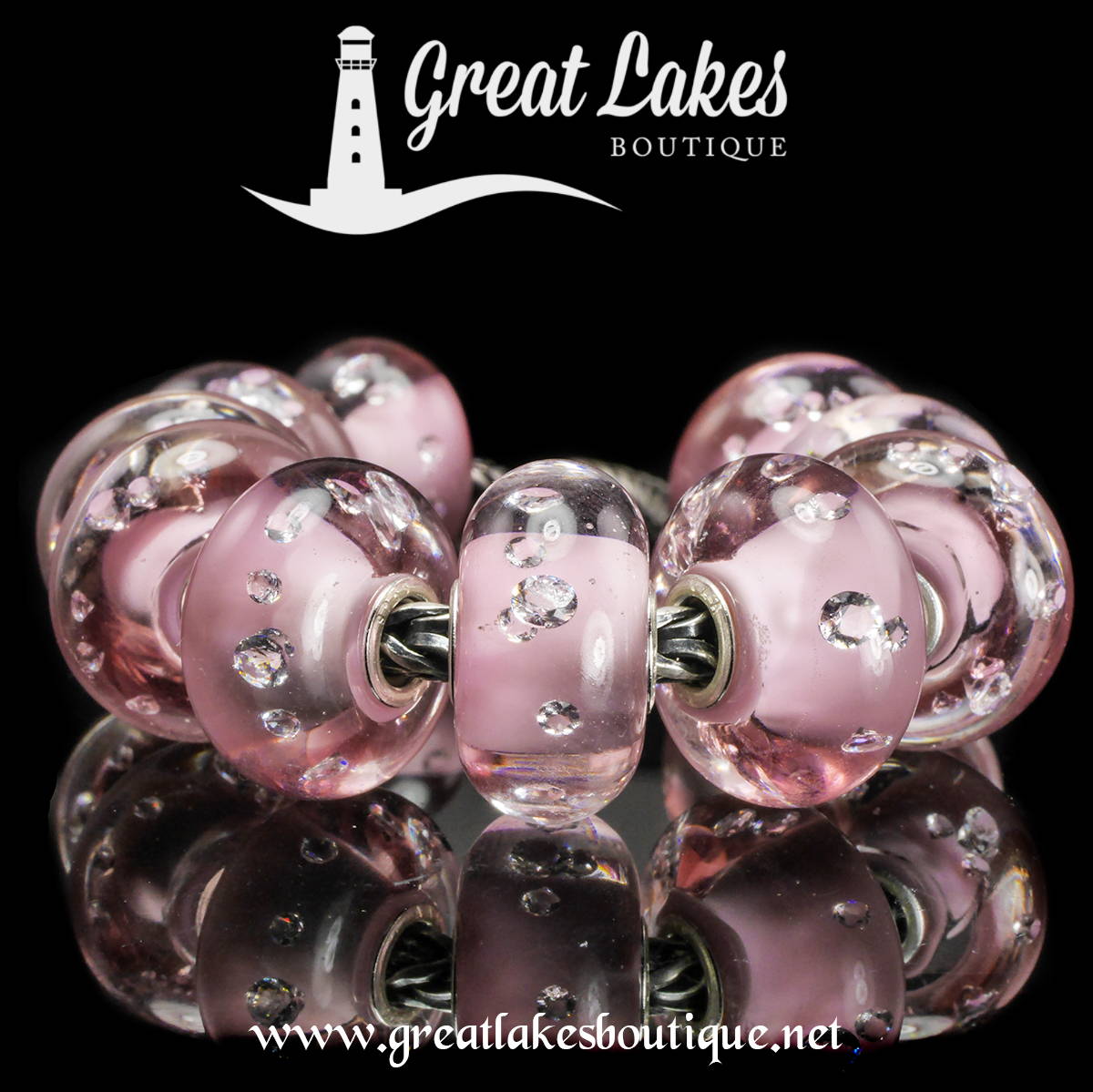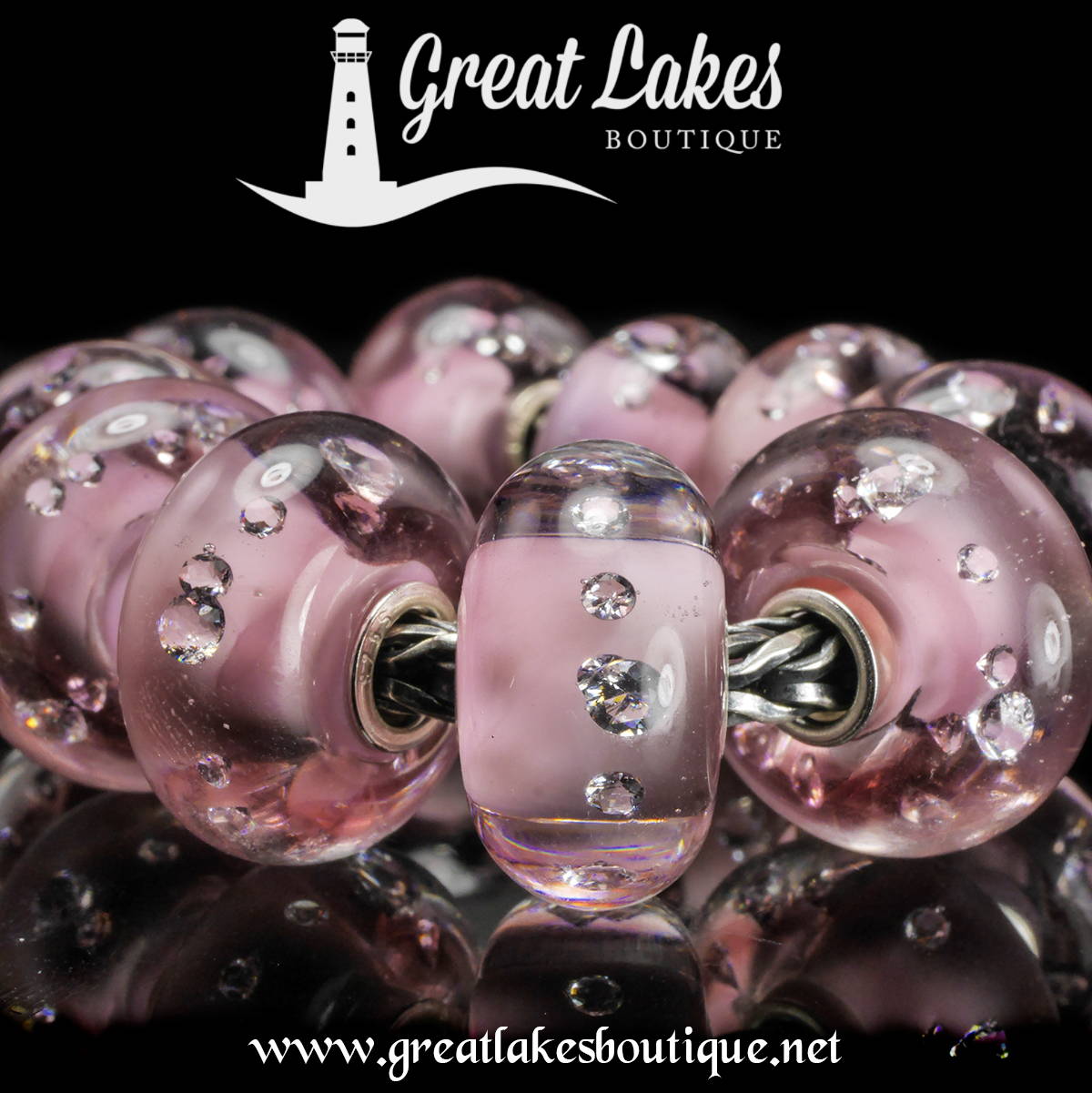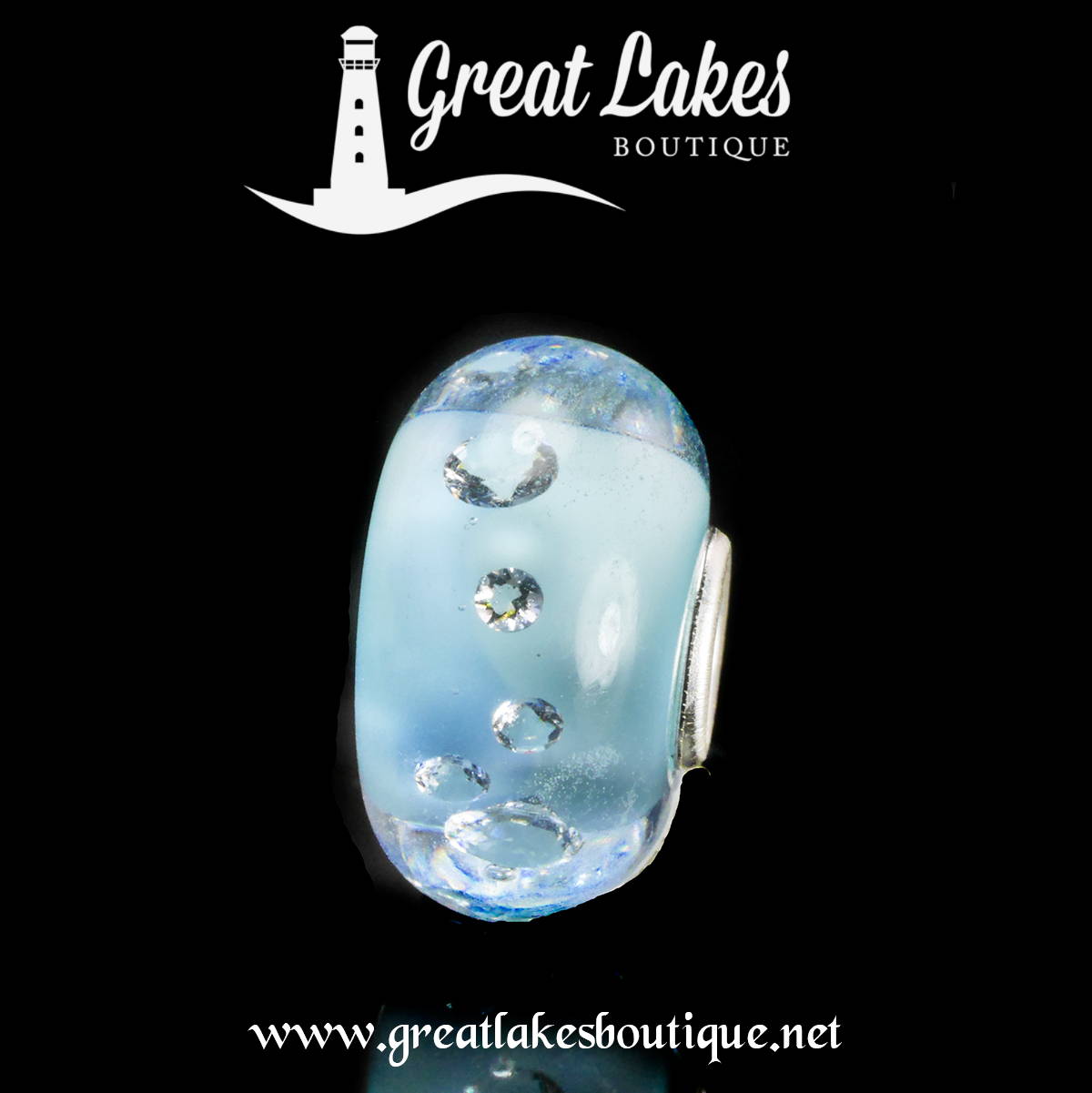 The Trollbeads Shade of Sparkle Pacific is a little like rose above in how the duo-tone plays out.
Rather than a distinct band where the color splits, it's more blended than that. It's subtle but definitely there and this is such a pretty color in person.
I think we'll see a lot of versatility in this shade as it would work well for summer, ocean themes but also winter themes and those clear blue skies of fall.
Again you'll see more of this mottled coloring in the group shots below.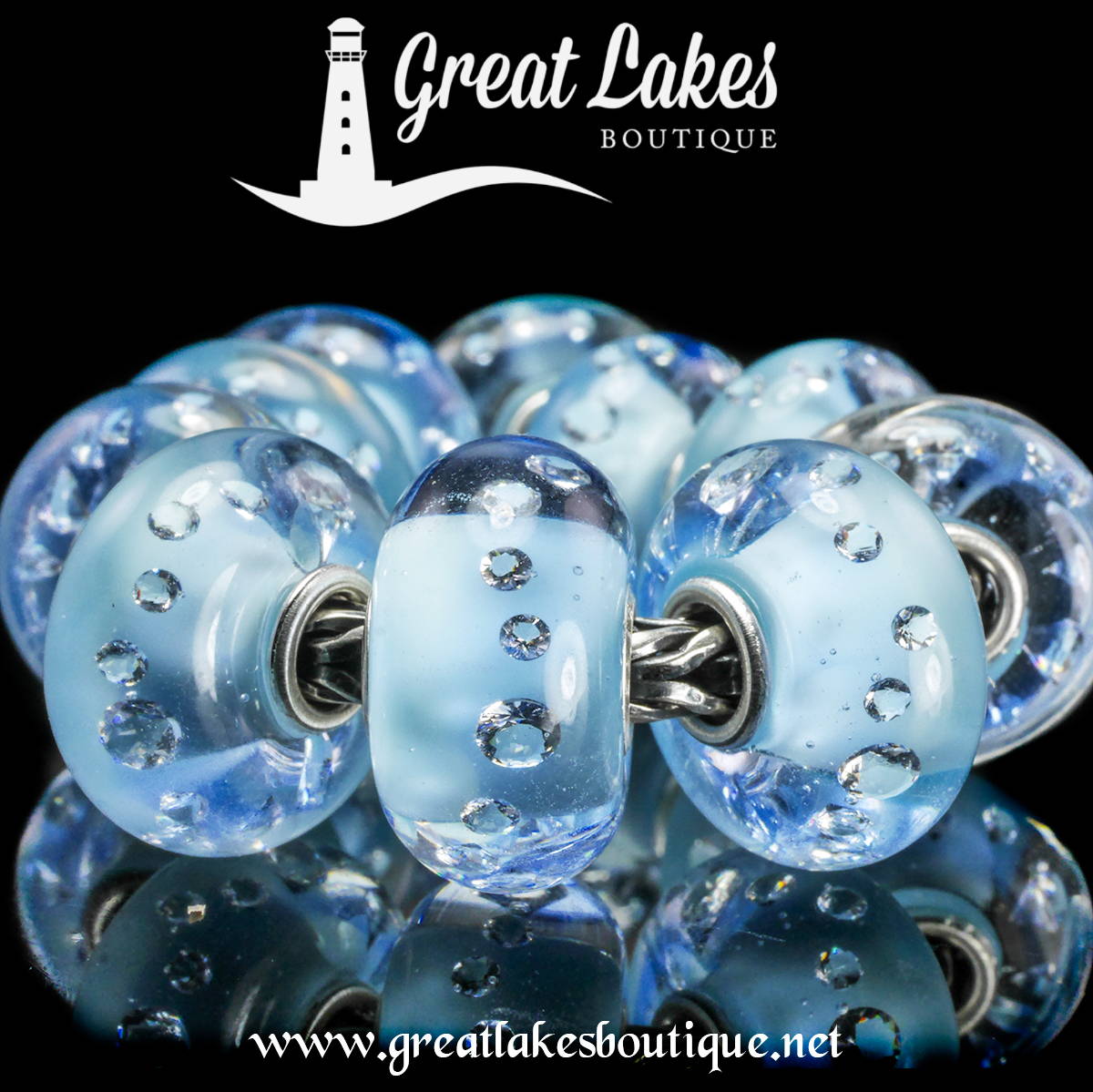 The Trollbeads Shade of Sparkle Silver again has a softly blended mix of light and dark colors as opposed to that distinct band. I actually think it works particularly well for this bead because it almost looks like storm clouds.
This is going to be one of the most versatile in the set and it teams well with all of the other colors. For anyone wondering, there is a very clear difference between this color and the standard Diamond Bead White from the collection.
You'll be able to style this one very elegantly and it has a real moody, wintery feel to it.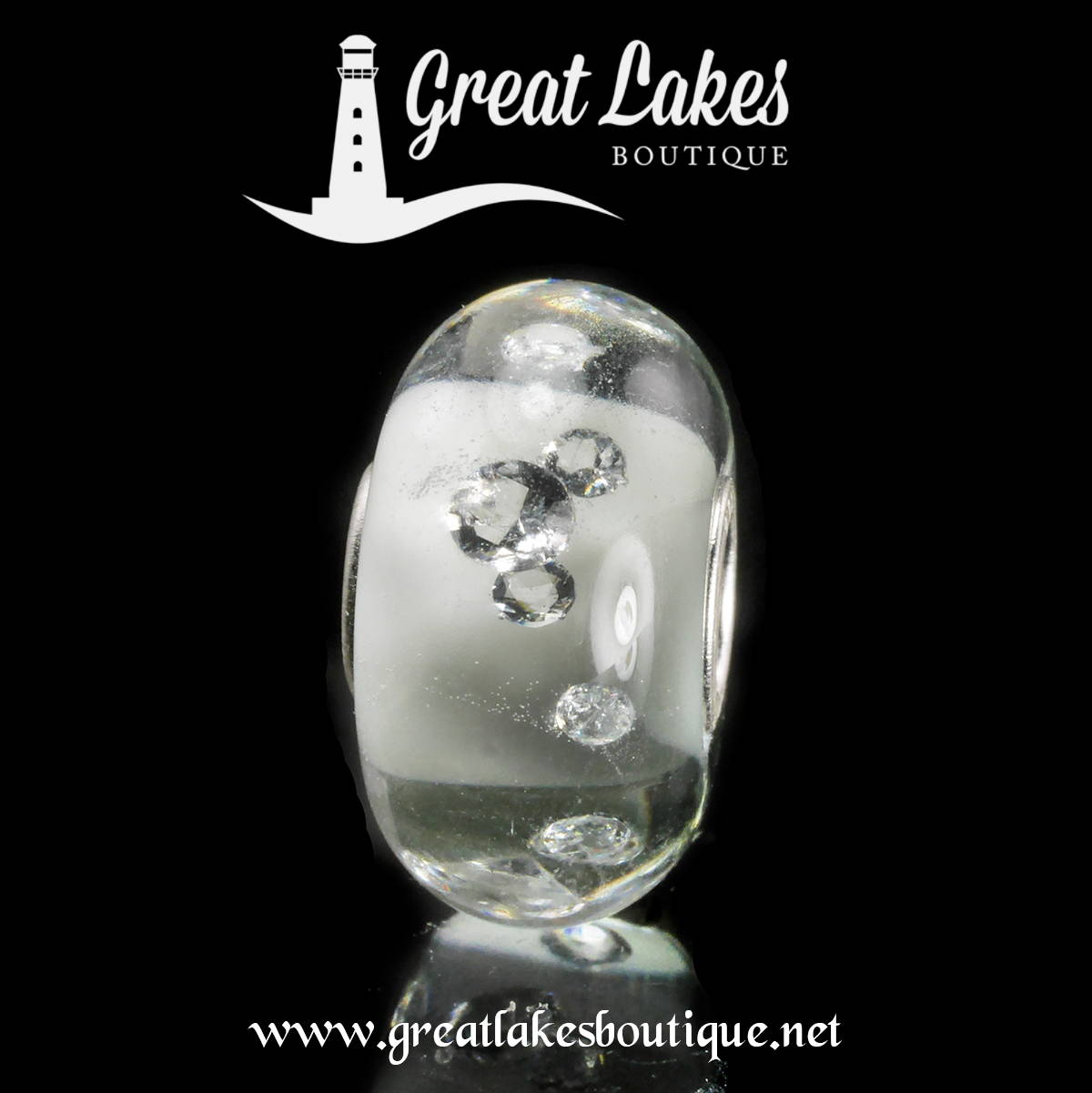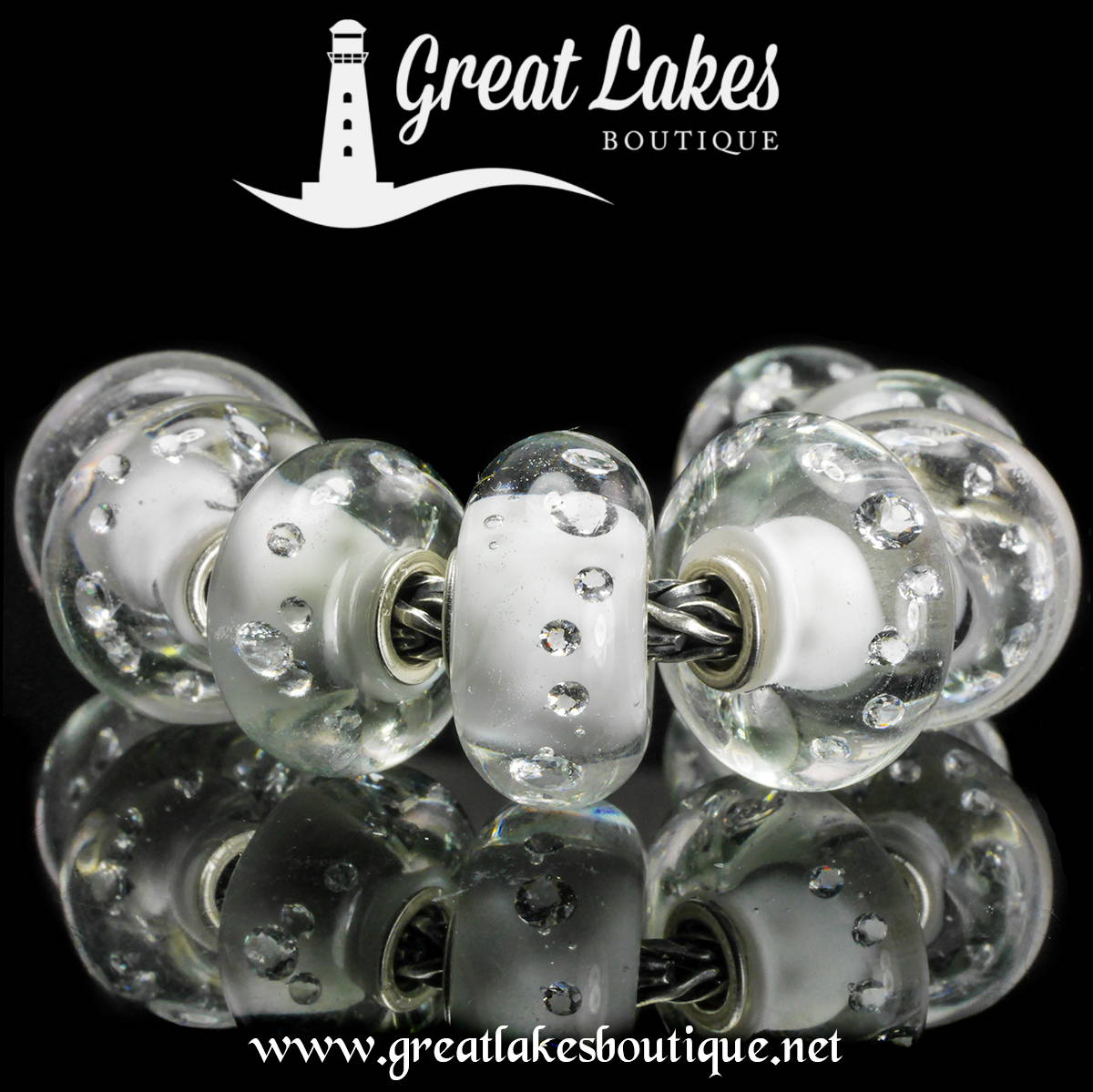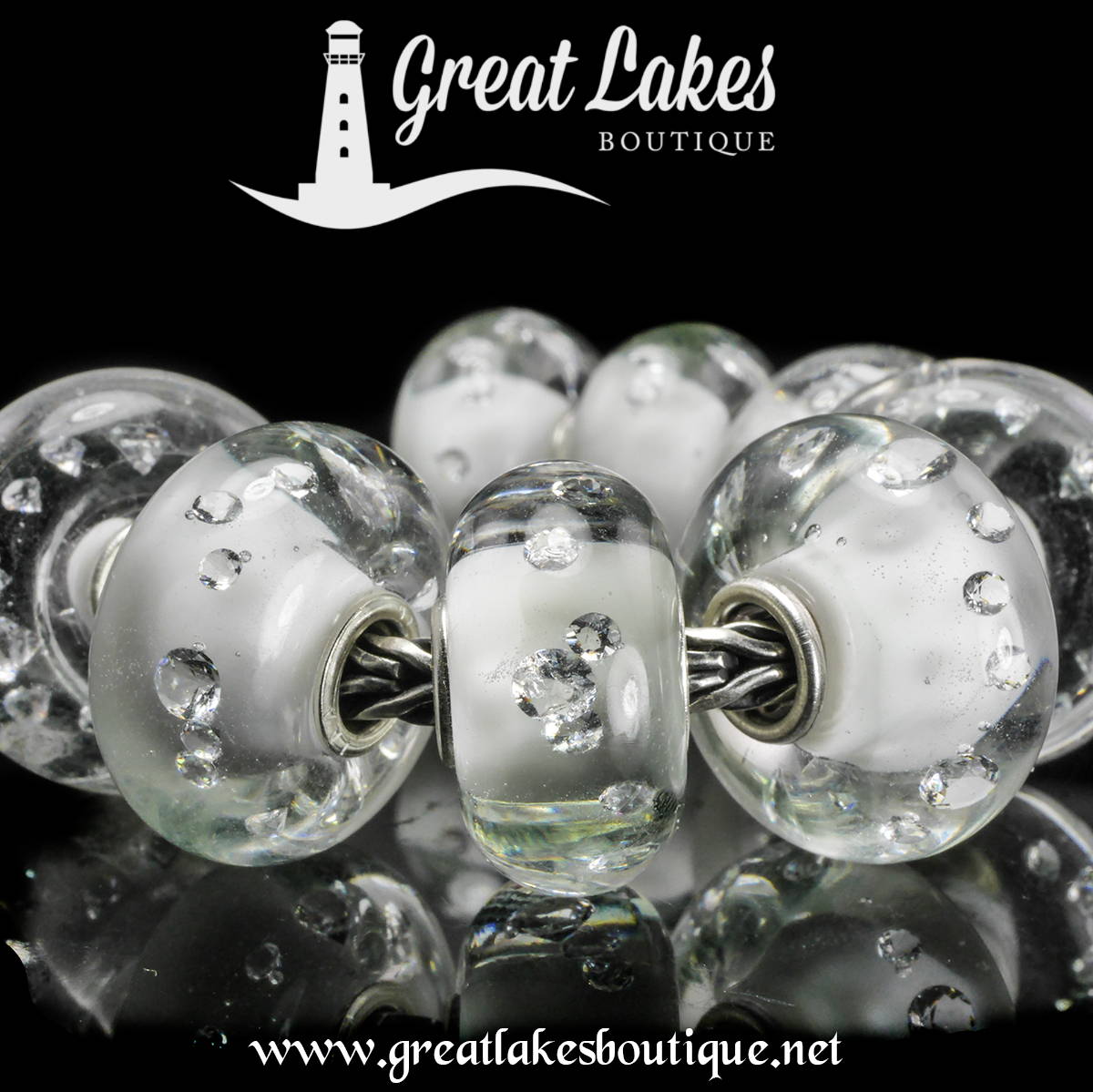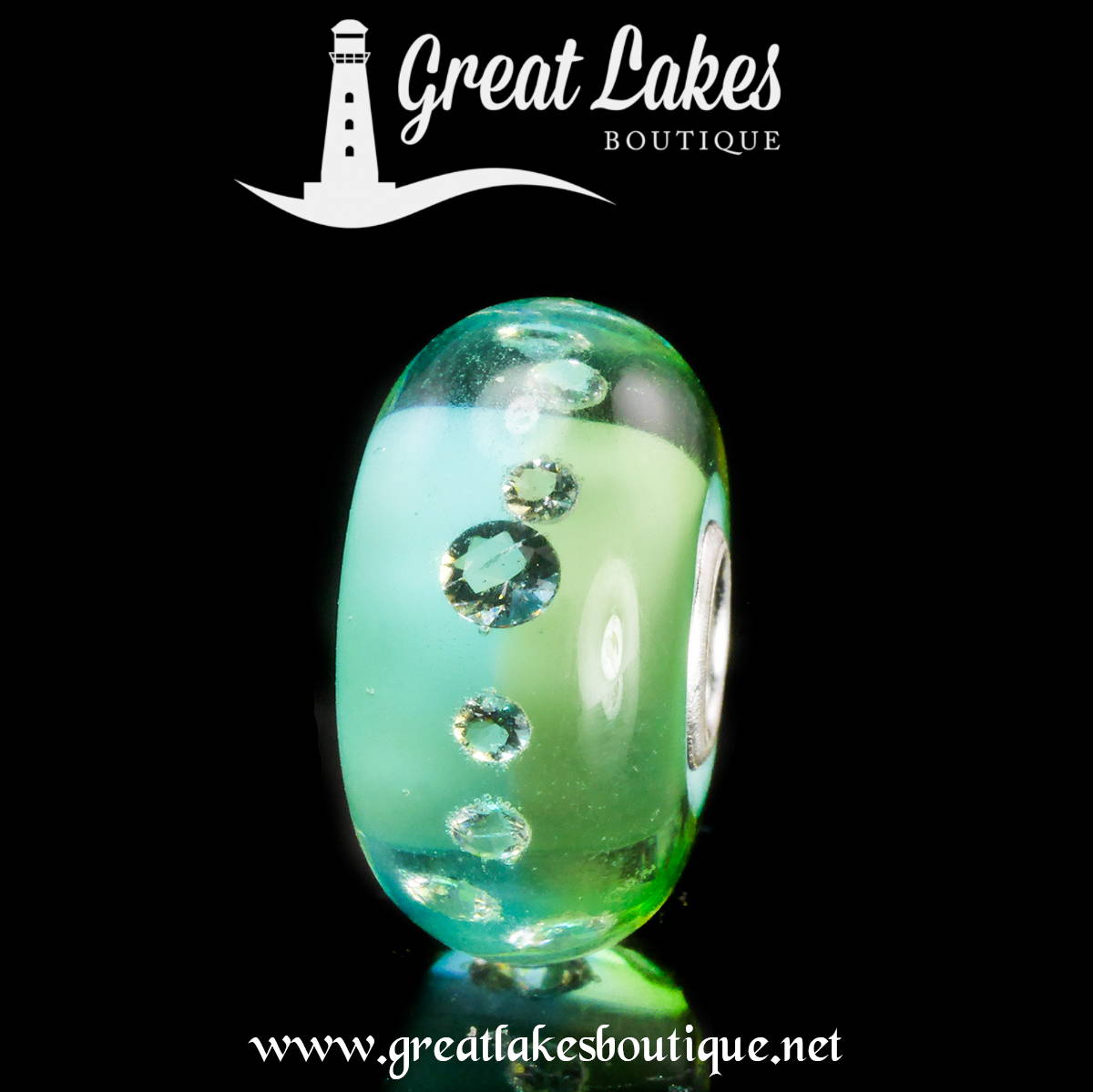 Finally the Trollbeads Shade of Sparkle Lagoon, like the peach, shows a very definite ombre coloring.
It's half teal and half a lovely, perhaps best described as apple or grass green.
The teal portion of this bead is extremely close to that of the Taiwan Diamond Bead which should make a lot of people happy as it was a particularly popular color.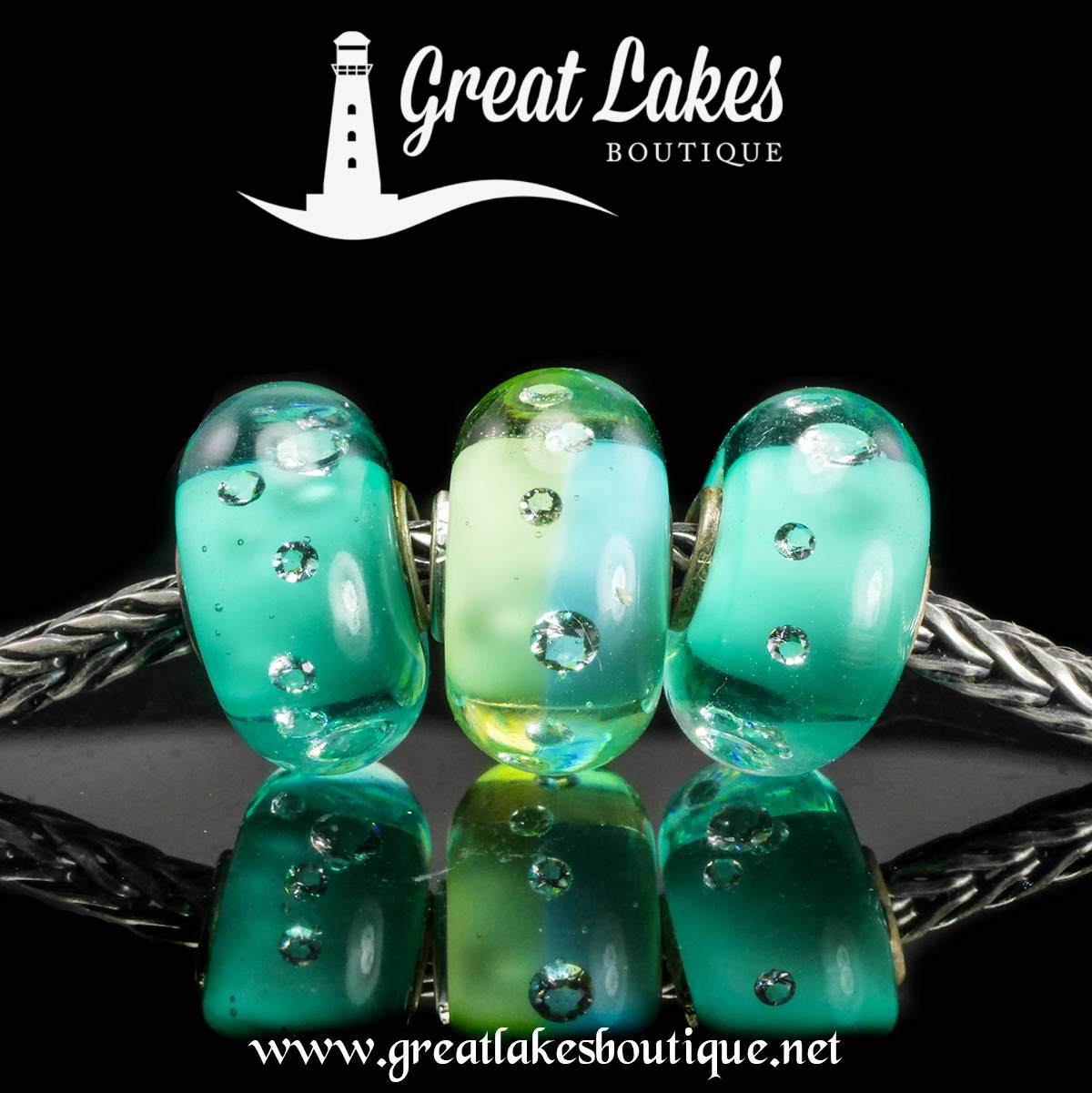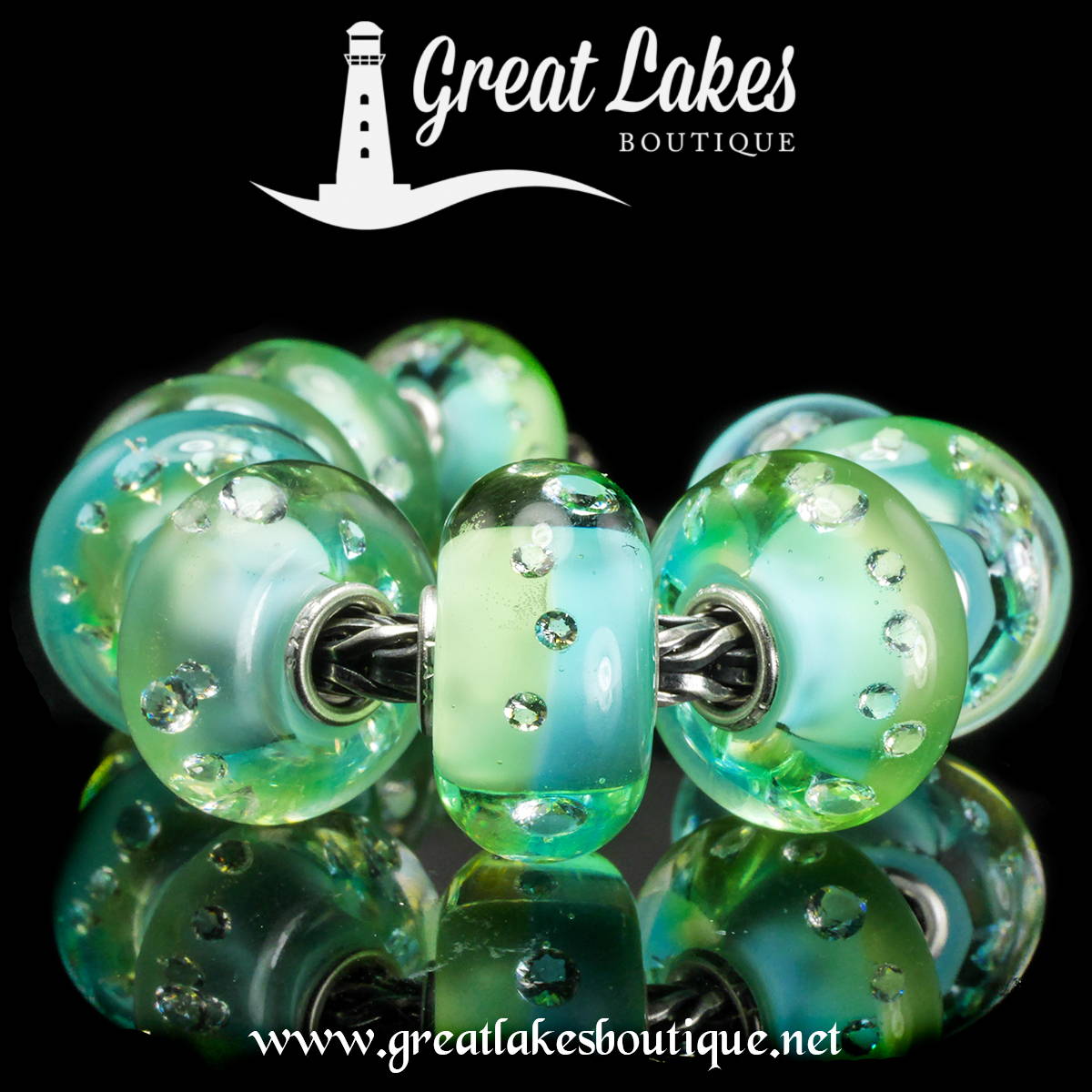 Here they are as a complete set, though please do be aware they're not available as a kit and there is no kit discount on these beads. Individually they retail at $72 and they absolutely do not disappoint at all.
I can't pick a favorite at this stage but purely based on the season and the fact we're heading into the fall, I find perhaps most inspiration in the peach, rose and the silver. Though I suspect there could be some really autumnal inspired creations that come from the rainbow too.
For those of you who do prefer the beads a little smaller, rest assured you will be catered to as well.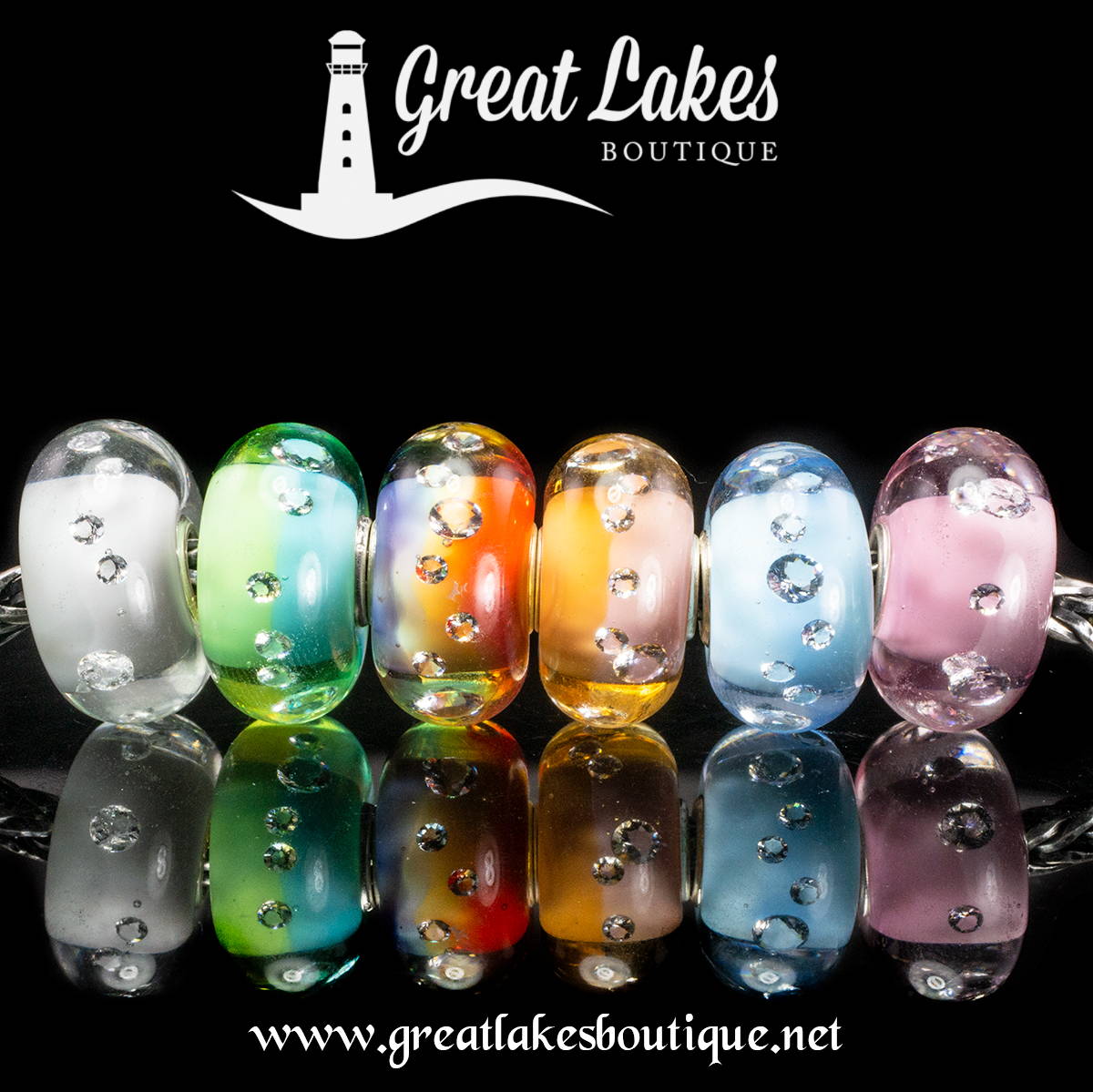 Here's that final recap. The beads launch on Friday morning at midnight so they will be live on our website as Thursday turns to Friday (Eastern time.) For those of you who love using the website's wish list features, you can now add these beads to your wish list via their collection page. This will help you check out very quickly at launch if you're happy to buy from stock images. It's also fun to see which design is proving the current favorite.
Live image shopping will be available and one thing we want to stress here is that our order has been split. That is to say if we sell out at launch, please be assured we have more deliveries of these to come so live image shopping will continue to be available for these designs.