This Trollbeads blog brings a little pre-fall inspiration starring the newly debuted Trollbeads Shade of Sparkle Pacific bead.
The Trollbeads Shade of Sparkle collection launched today and quite predictably, it's proving hugely popular. These beads are incredibly pretty but they also utilize shades very close to some of the country specific diamond beads. These designs weren't easy to acquire with some being extremely difficult so seeing similar colors available to all is such good news and was widely requested by collectors.
All of the beads are limited editions and like the collection diamond beads, they retail at $72 each.
Today I'm sharing a little inspiration for the Trollbeads Shade of Sparkle Pacific, with a definite pre-fall vibe to it.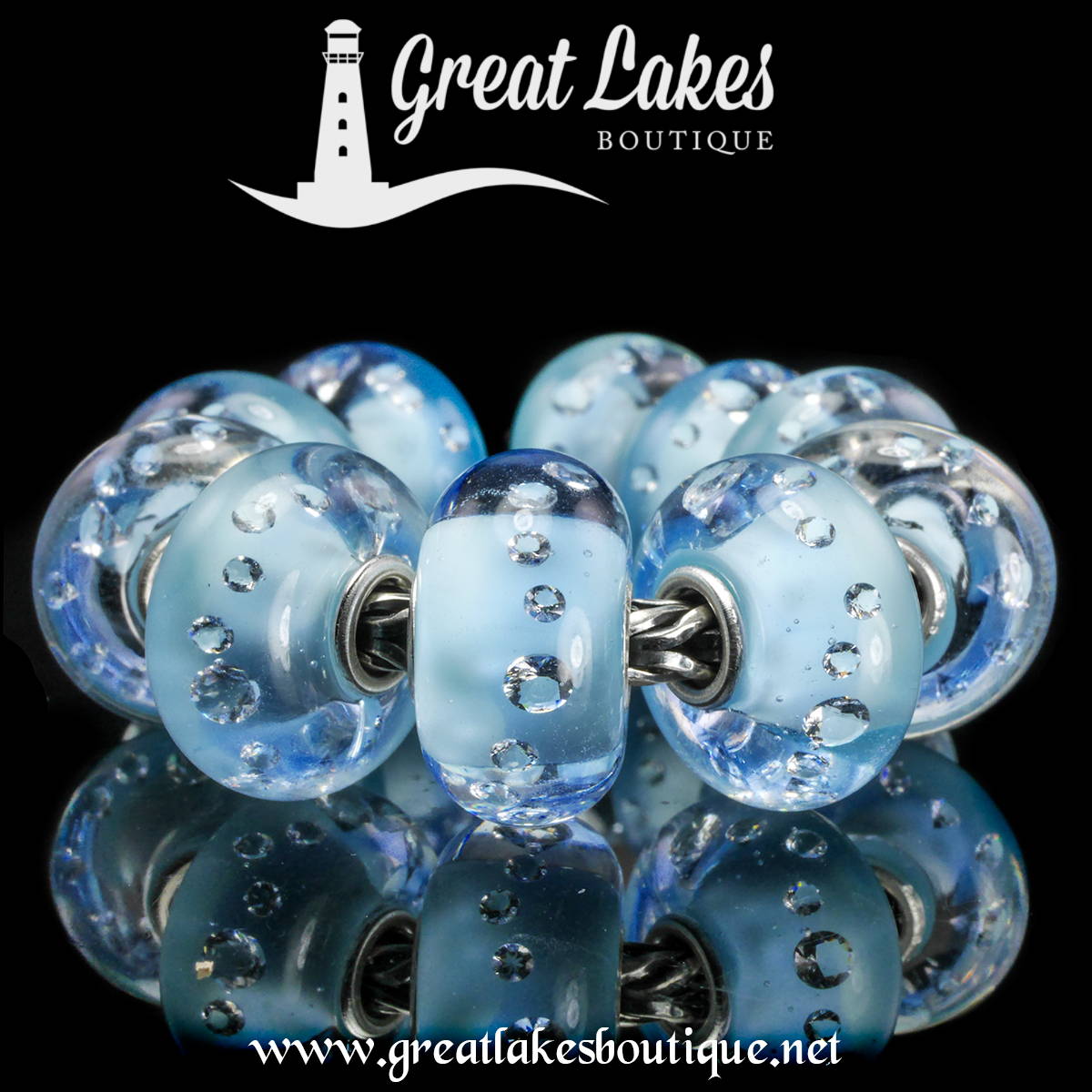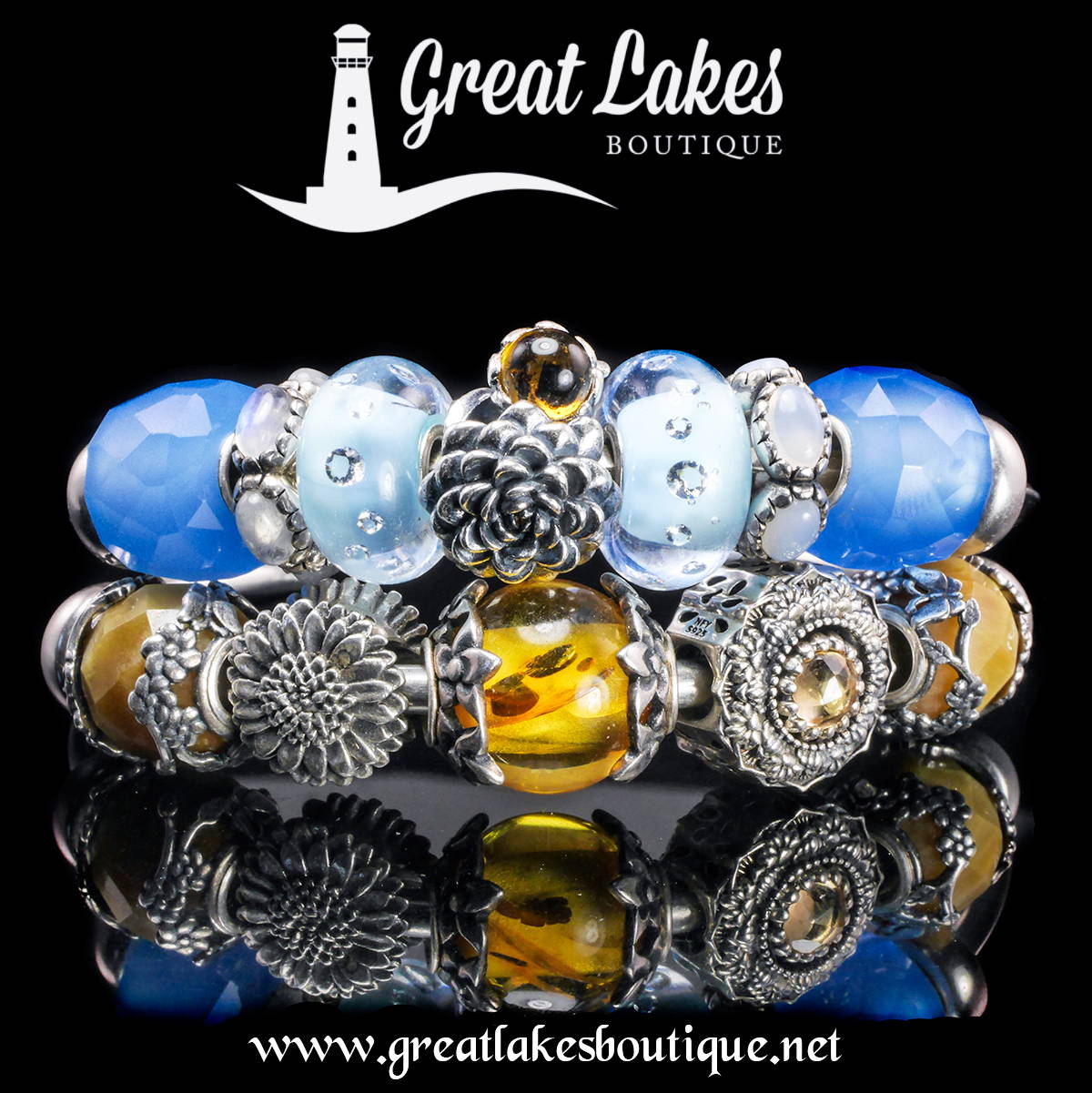 I think Pacific is going to be one of the most versatile in the release. It's color could feel summery, apt for winter or as will be shown here, reminiscent of those crisp clear skies of fall. It's a baby blue shade but it is multi-tonal with the bead having paler and darker areas across it.
Blue and amber is a combination I often reach to for fall and it's such a pretty & striking set of colors. Fall is a spectacular season and it's very vibrant. You can experiment with a lot of bold shades though here of course, amber and gold colors are arguably quite predictable.
The first bangle features a mix of amber, citrine and cat's eye quartz to create this very fall inspired combination. It's worth noting that both of the decorative cores here are exclusive to Great Lakes and both are retired. We still have very low stock of each remaining but once sold out, they won't be restocked.
The two silver beads are the Redbalifrog Earthwalker Sunflower which has been a best seller since it's launch earlier in the year and The Palace of Amber Alternate Mandala with the citrine insert. The latter has been so hard to keep in stock and it's vibe changes complete depending on the insert you choose.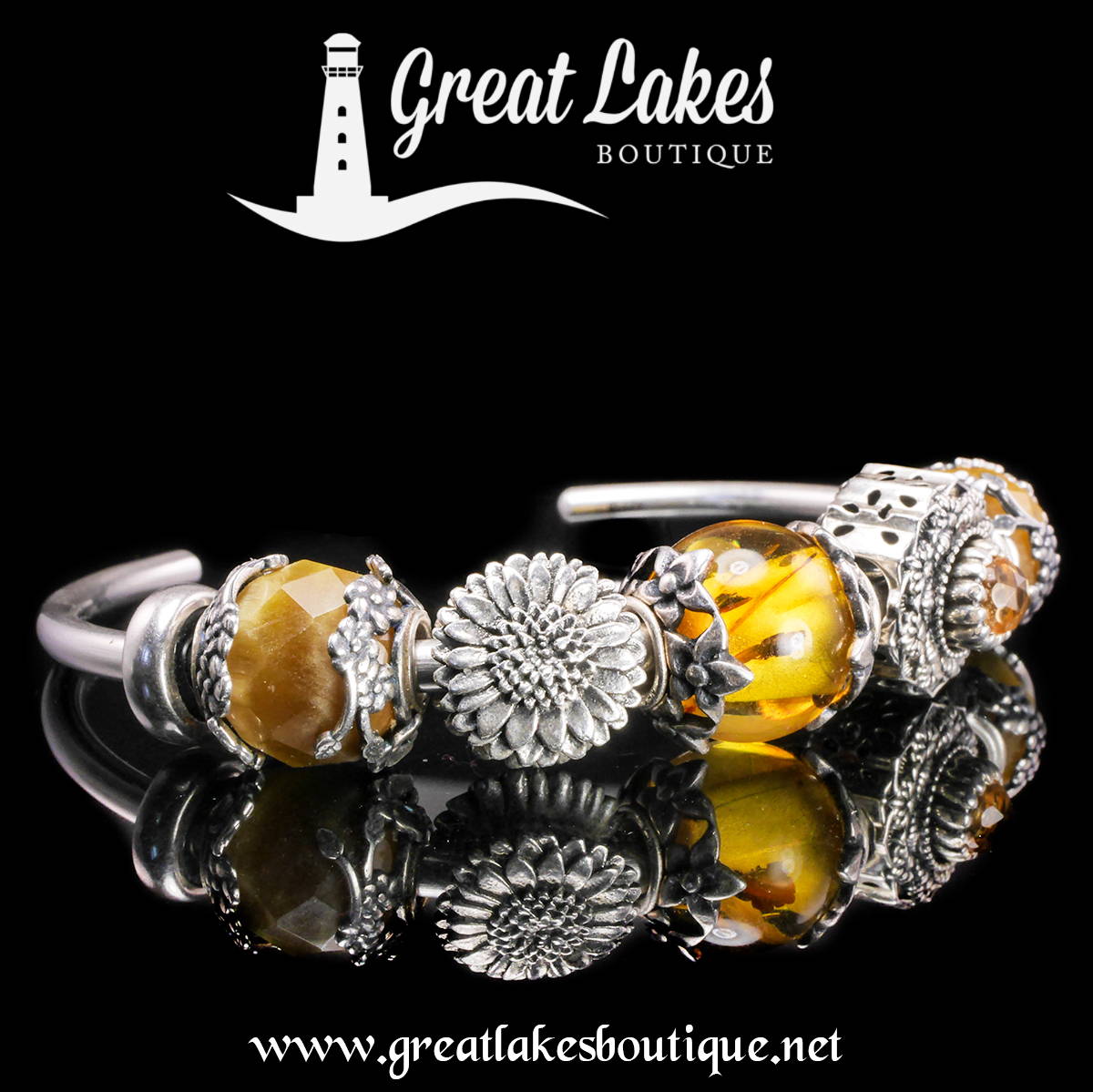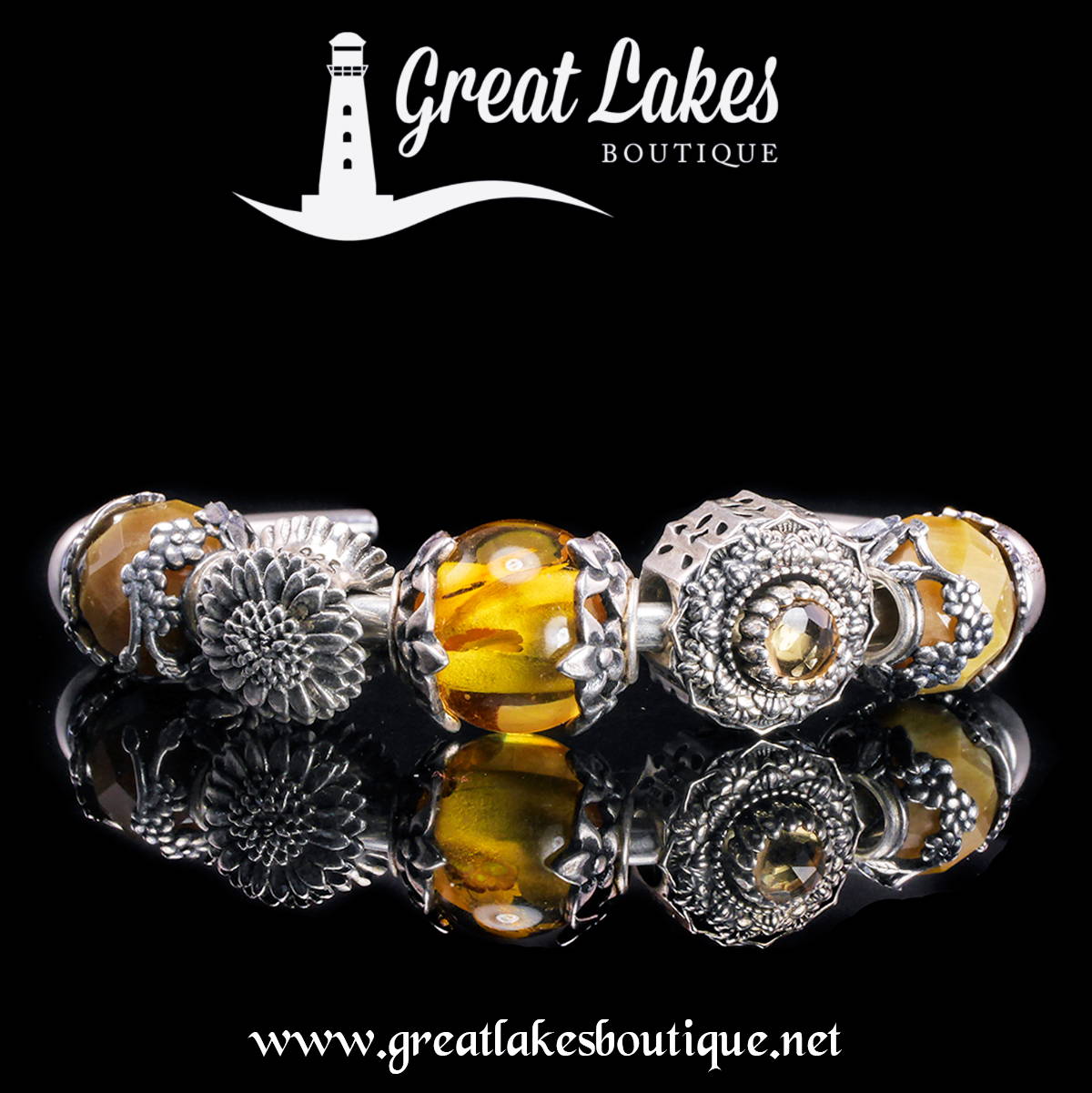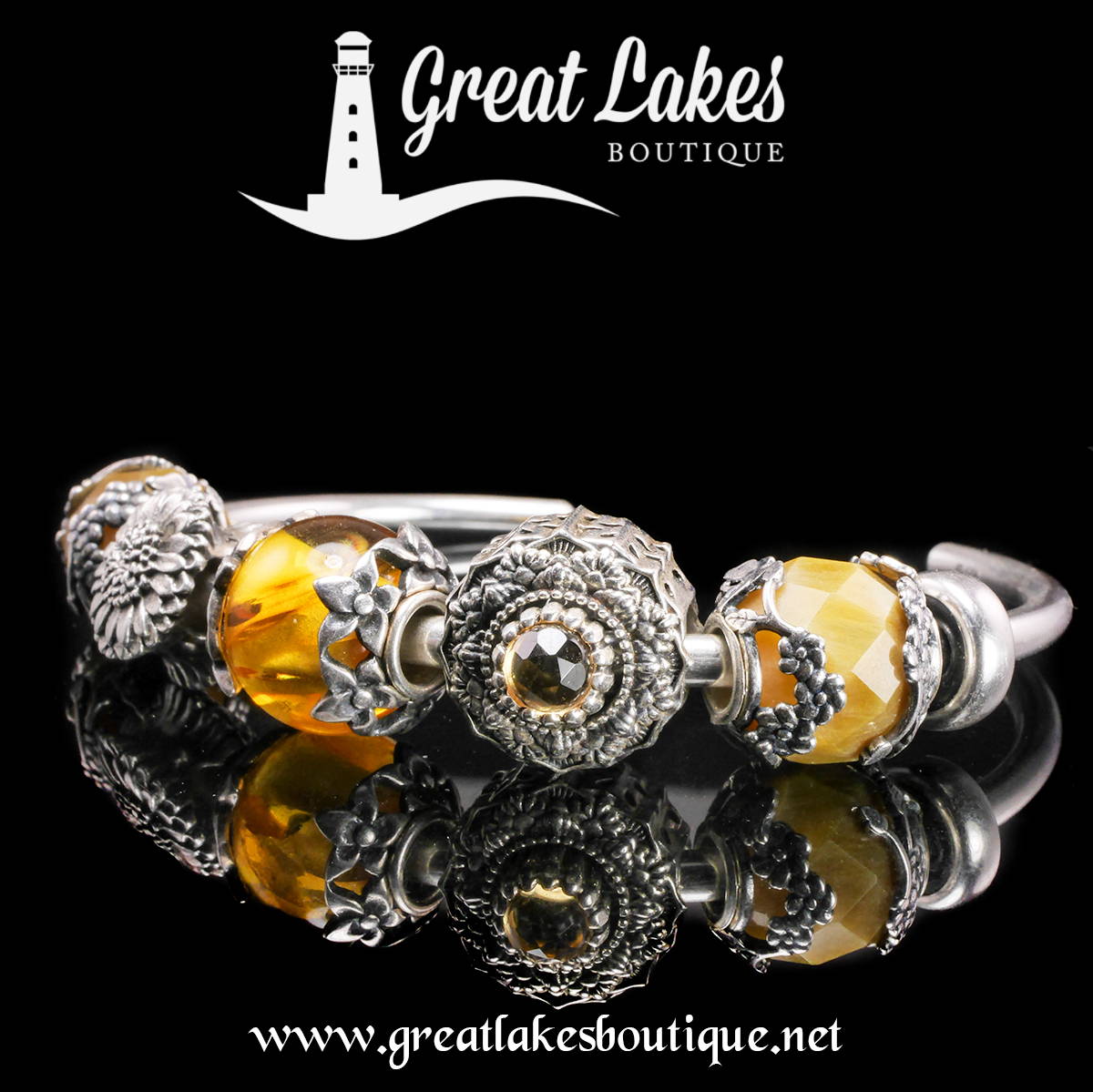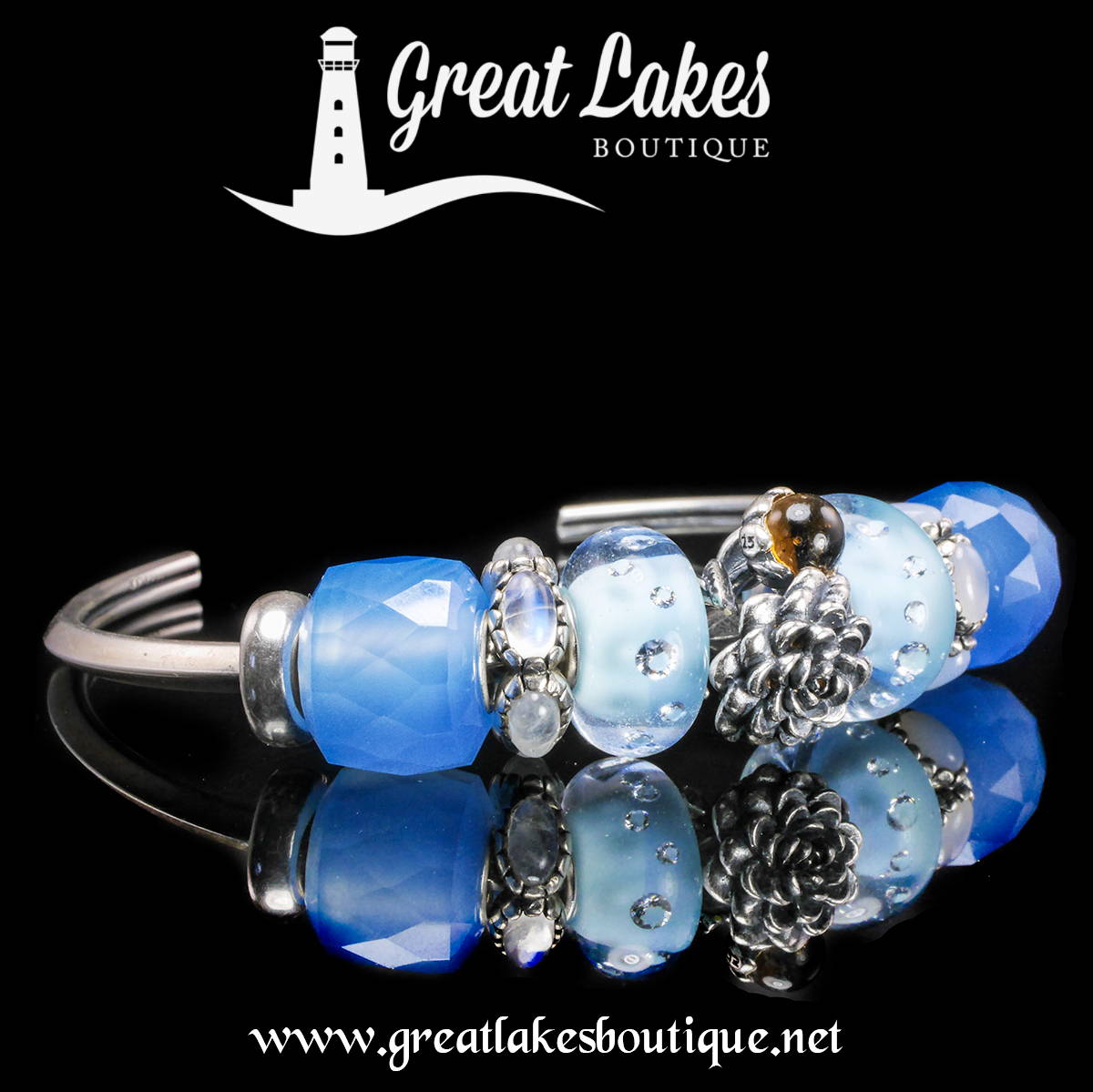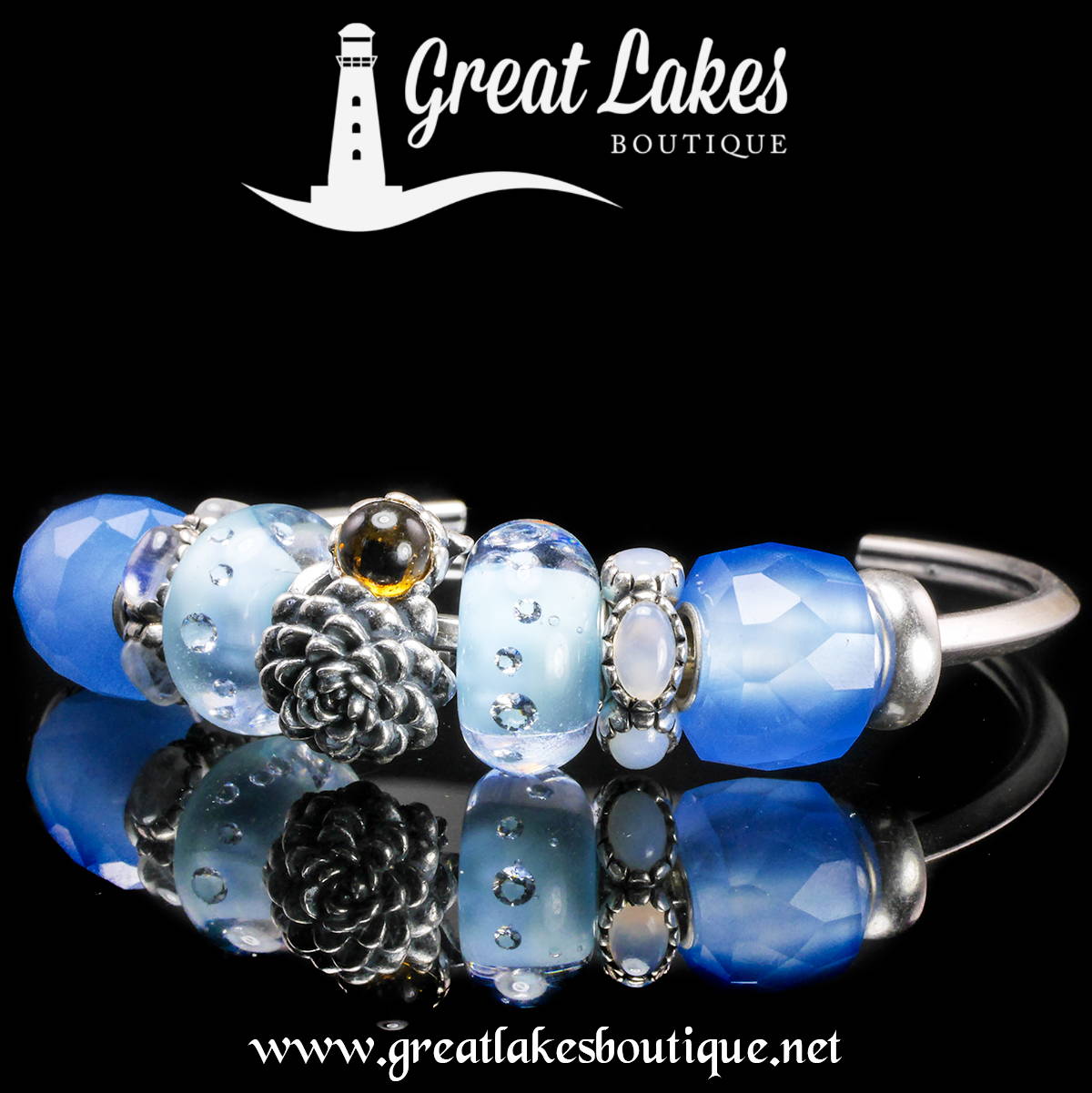 Lastly comes the all important wrist shot in today's glorious sunshine.
The Shade of Sparkle bangle can easily be worn alone for a more summery feeling look, or the golden bangle added for a glimpse of fall.
For those of you wanting to treat yourselves, you can still shop live images on the website, or opt for stock images if that makes life easier.