This Trollbeds blog brings a little inspiration for the limited edition Trollbeads Shades of Sparkle Pacific glass.
The Trollbeads Shades of Sparkle glass launched at the end of August and marked the end of the country specific diamond beads. This full set of six beads are all limited editions and what we hadn't predicted at the time was just how suited these colors would be for the fall season.
As part of our Shades of Fall online event, we're focusing on some of the beautiful colors for fall. Pictured here is the limited edition Shades of Sparkle Pacific. This bead has an ombre effect with one lighter half and one deeper. The color suits those crisp cool skies of fall so well and has proven very versatile. Today I'm sharing a little inspiration starring this bead. For those keen to grab your own, new stock is live at the link below.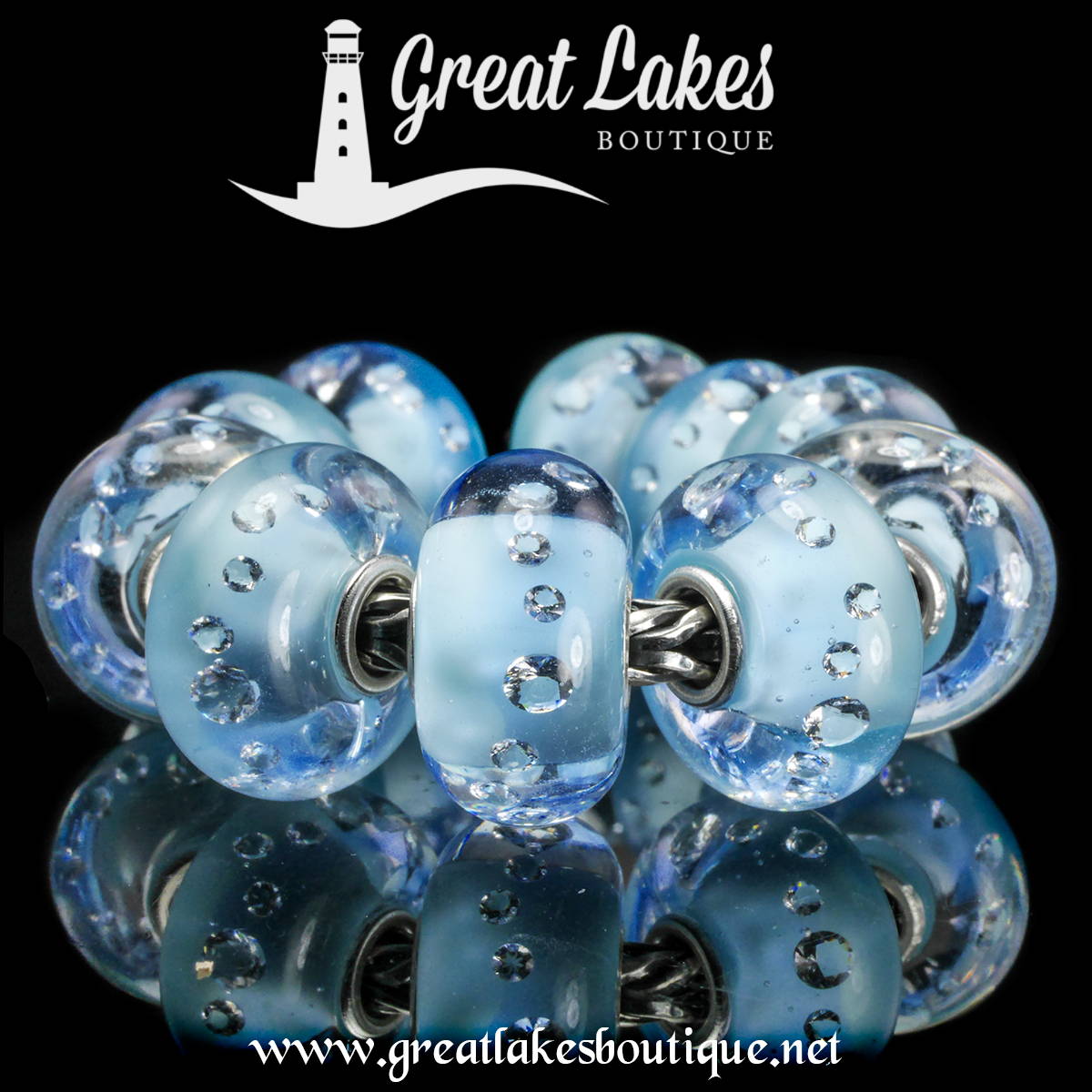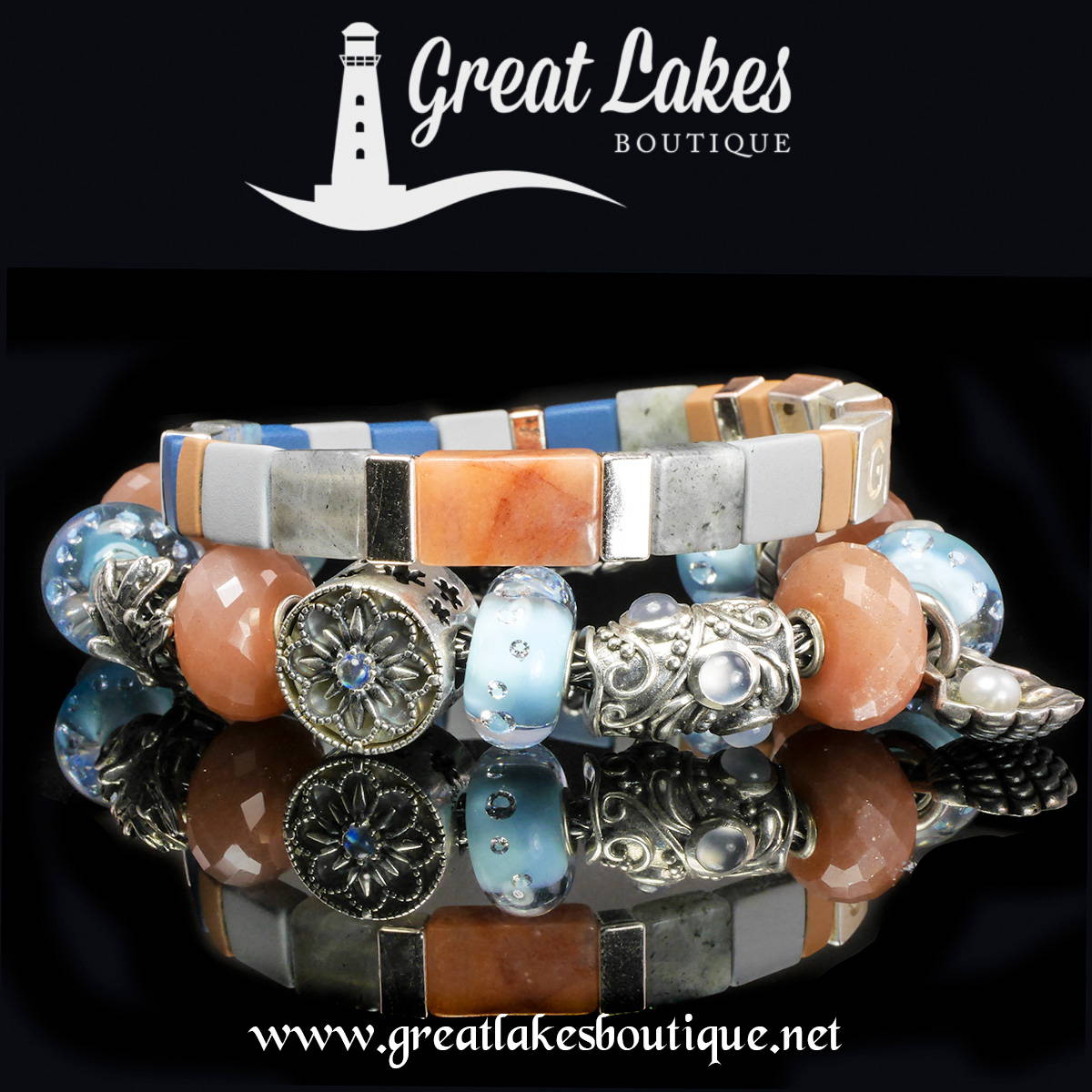 This combination combines those sky blue shades of Pacific with the shimmering corals of the Trollbeads Feldspar Moonstone. This stone is a great choice for the fall and it can be styled so easily with both paler and deeper colors alike. This bracelet draws it's inspiration from the beach. Why? Because many people have been investing in summer designs for months and it's such a shame to just put those aside until next year. The beach doesn't go away for winter, it just changes colors a little. In the same way all of those summer themed silver beads can still be incorporated into fall bracelets.
This bracelet has been styled with the Scout Curated Wears Empower Bracelet Grit which uses labradorite and sunstone square beads.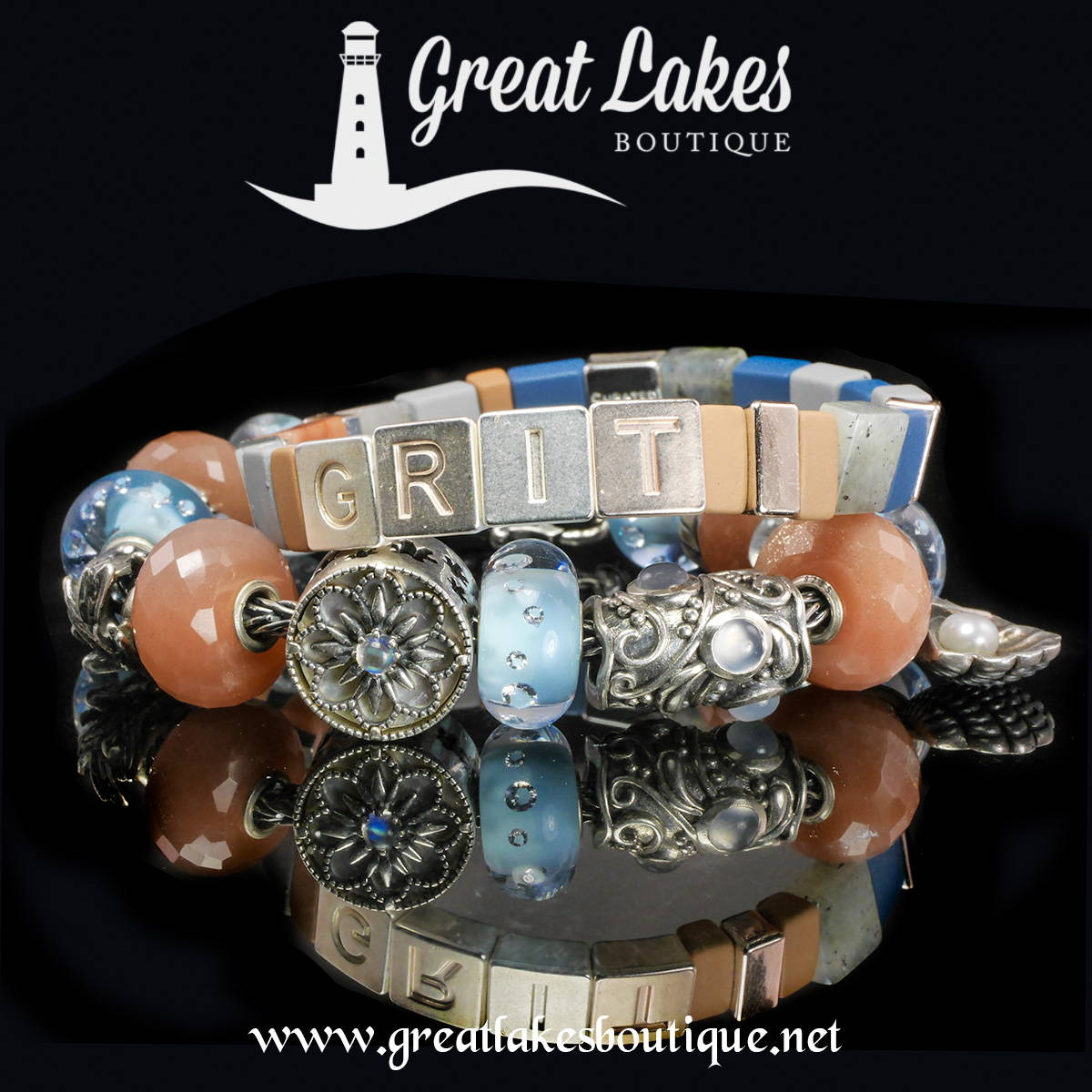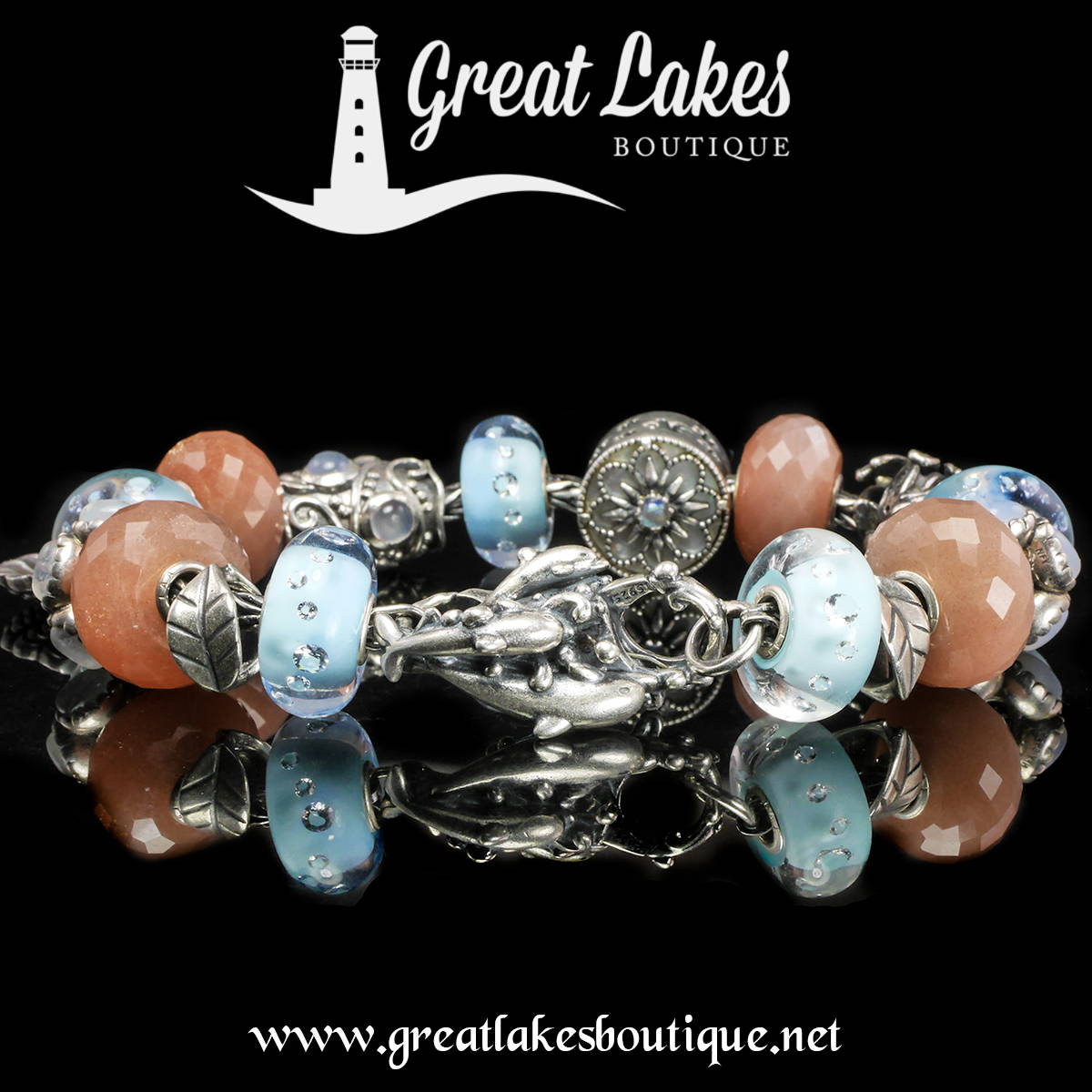 The Palace of Amber Brave the Wind & Waves Lock pictured above debuted for summer and is one of the most intricate clasps we've ever encountered. It's chunky and very unusual and if you are looking for something just a little different for your oceanic bracelets, it's definitely worth considering. It's worth reiterating that The Palace of Amber locks are compatible with Trollbeads and Redbalifrog bracelets alike, though they do of course have their own range of chains and bangles.
Meanwhile the Trollbeads Seaweed from their summer release features on this bracelet too. It's a good sized bead that works well as a focal and it's not in the least bit seasonal. Beach themes can be so beautiful in the cooler months and the Seaweed design will work well year round.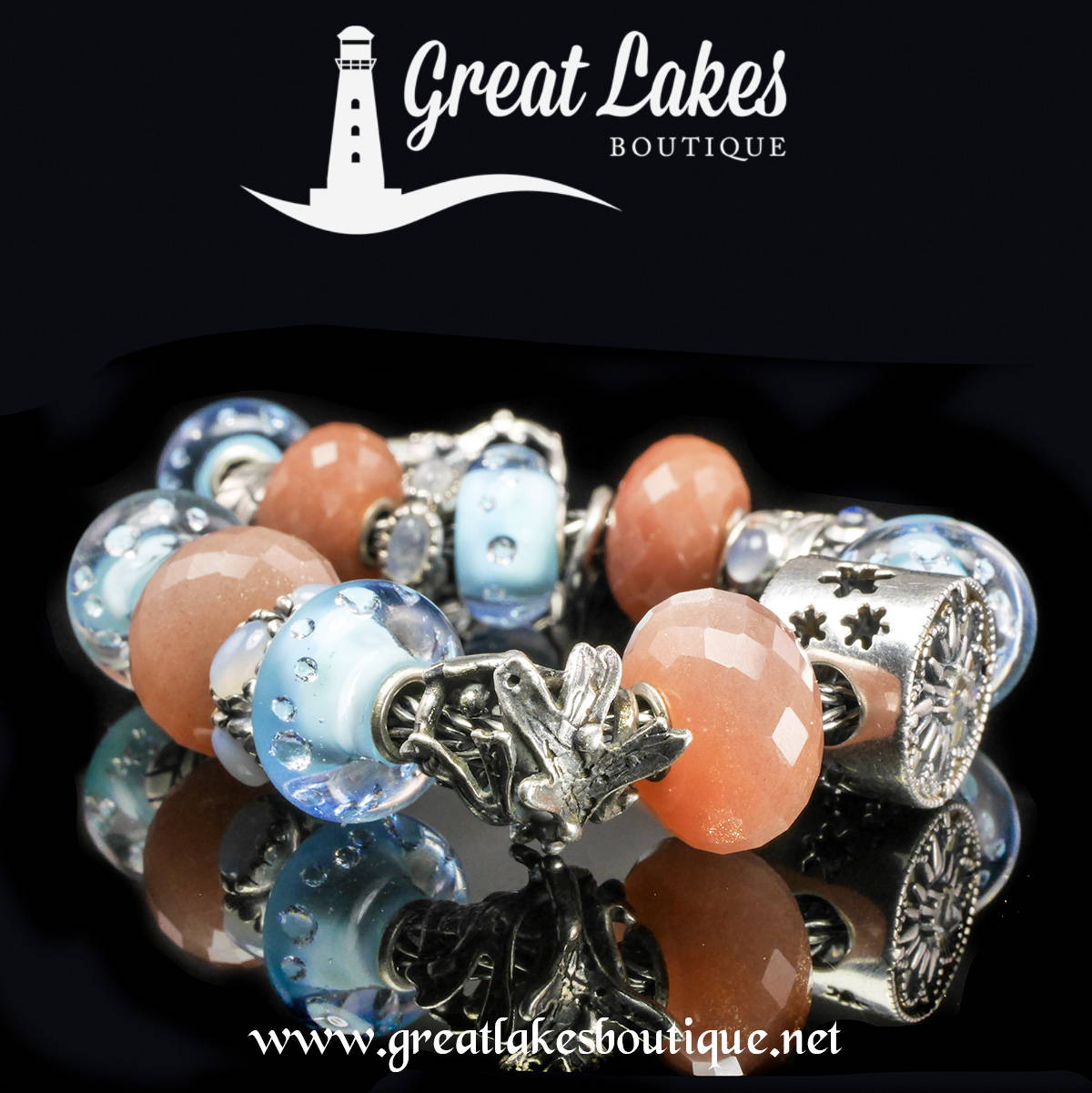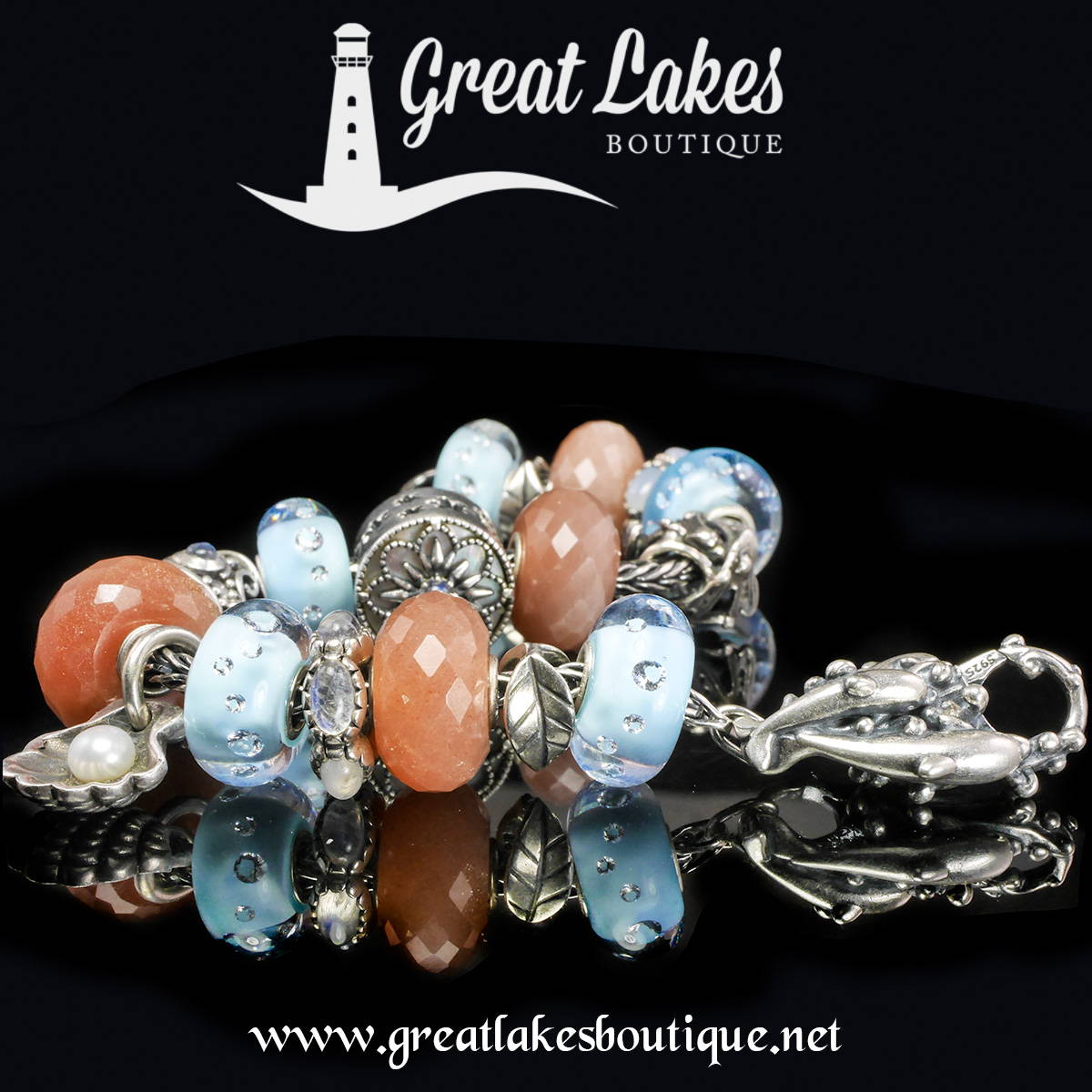 For those who prefer the Trollbeads round gemstones, the feldspar moonstones here could be replaced with sunstones too, though I've personally always loved the feldspar moonstone.
For those of you shopping those lovely new Wildflower beads from The Palace of Amber this glass works well there too but I'll admit I'm really looking forward to the winter season with both this shade and the Shades of Sparkle Silver as well. Both their colors and CZ inclusions should make them really strong additions to icy winter bracelets.
For those of you who prefer to shop gemstones from live images, you'll find a group of Trollbeads Feldspar Moonstones and two groups of The Palace of Amber Feldspar Moonstones below.