This Trollbeads blog brings a little inspiration starring the new Trollbeads Shades of Sparkle Rose glass.
Shades of Sparkle debuted last week, consisting of six limited edition glass diamond beads. The colors are truly lovely and though a few people had expressed concerns that they were very bright as we're fast approaching fall, they're proving really useful in more autumnal combinations. Most of it depends on the styling. Today I'm sharing a little more inspiration, this time starring the Trollbeads Shades of Sparkle Rose glass. It's worth noting that we just restocked all but the rainbow color so you can currently have first pick on the website.
I've always been a huge fan of rose gold. For some skin tones, it's just a more flattering color but it's quite scarce in bead world.
The Shades of Sparkle Rose is a really beautiful color and this and the Pacific seem to be the two shades I'm wearing the most on all of my pre-fall bangles. For those of you already wearing fall colors, this works well as a grape or berry shade and the duo-tone coloring adds so much interest.
Thanks to The Palace of Amber and their Spark finish, we do have more rose gold plated options these days and for this set of bangles, I'm using the Five Petals Spacers with Chalcedony and Tanzanite and the rose gold Spark finish. Both will be back in stock in the future.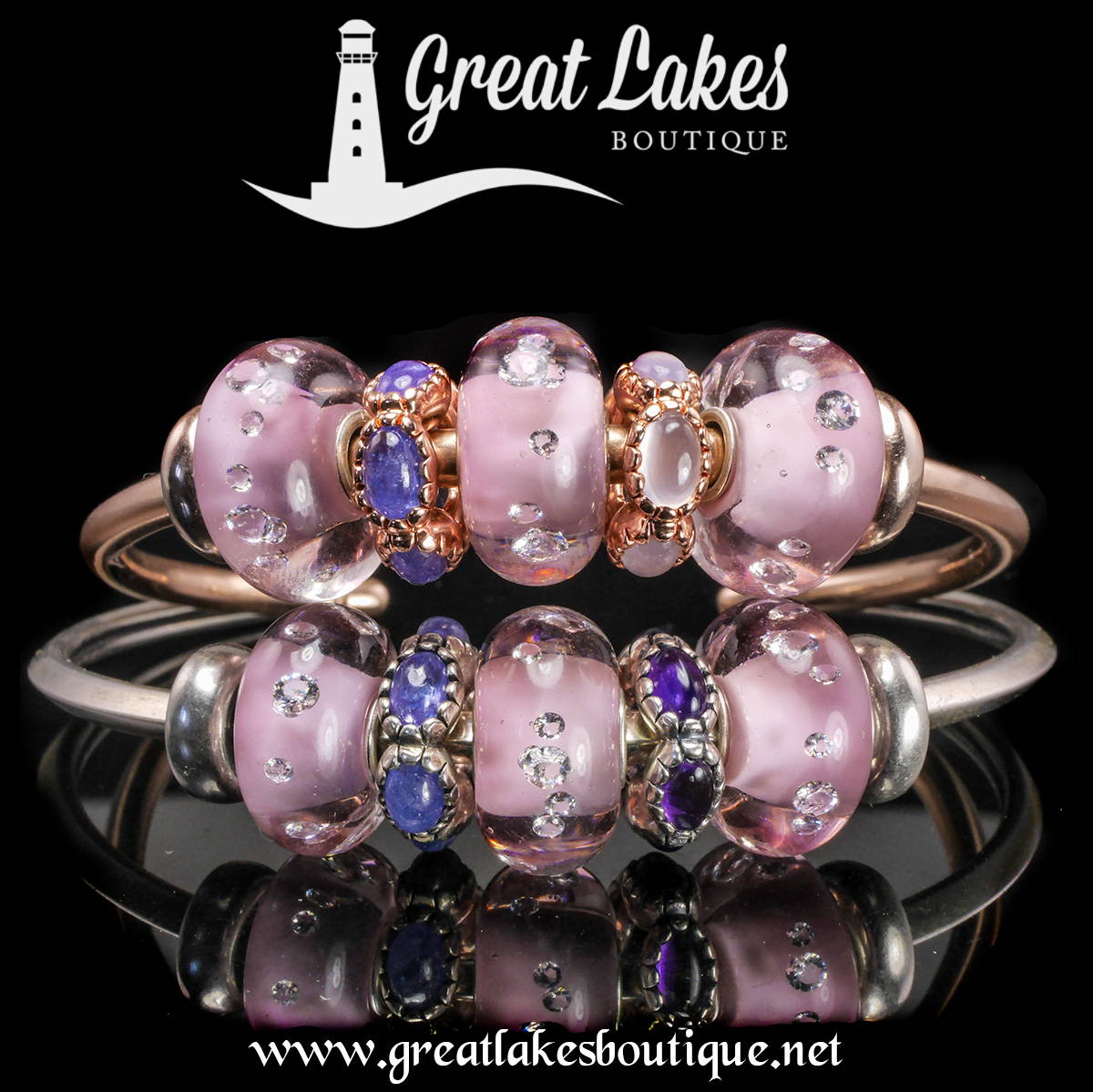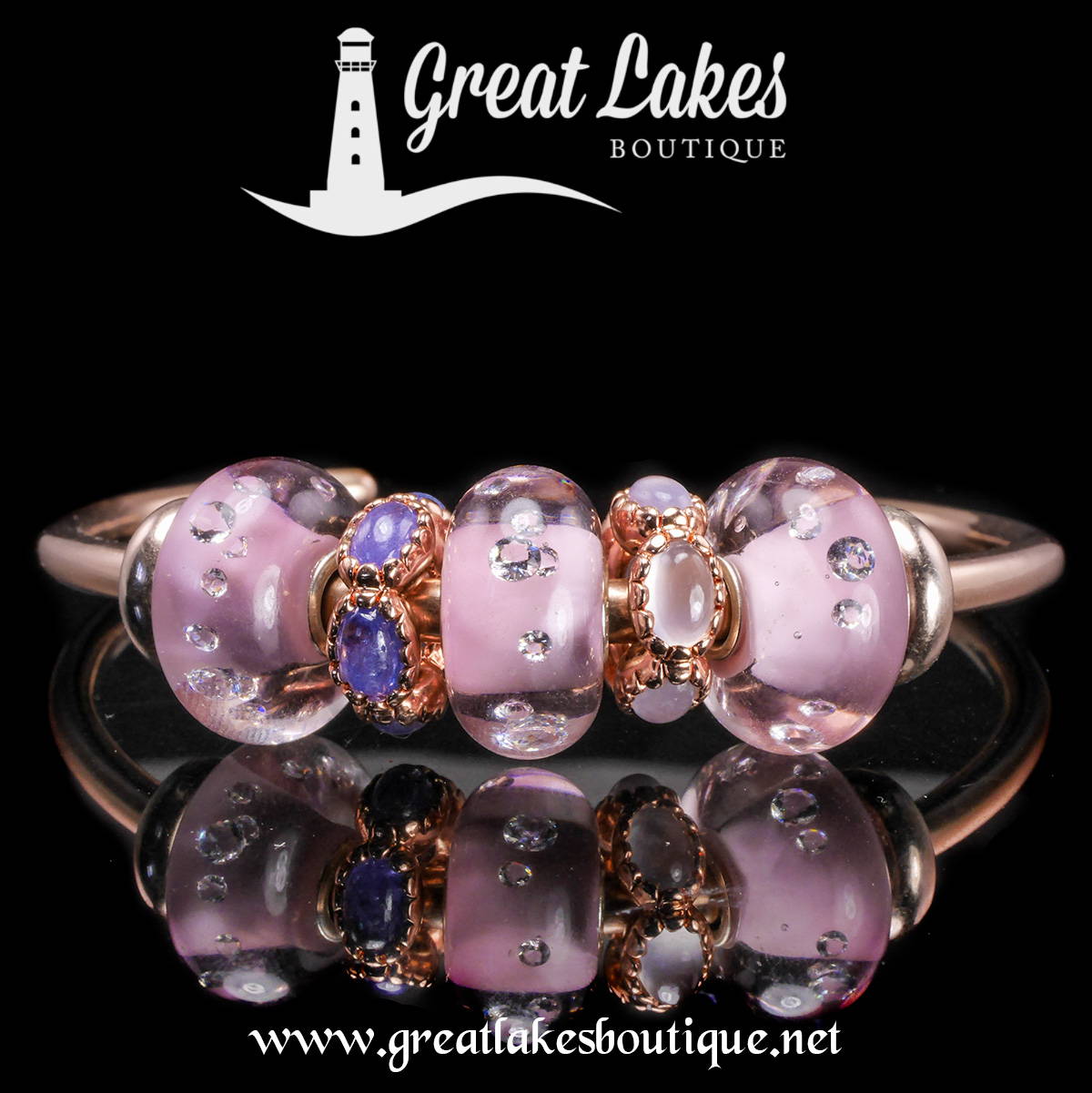 The bangle featured here is solid rose gold and is custom made here at Great Lakes Boutique. Prices do vary a little as they are priced based on the current value of gold, but anyone interested in commissioning a bangle can always email victoria@greatlakesboutique.net for an upto date quote.
These warm rose tones combined with the berry color of the diamond beads feel so apt for the fall season.
To add a little contrast, I did add a second bangle with silver too.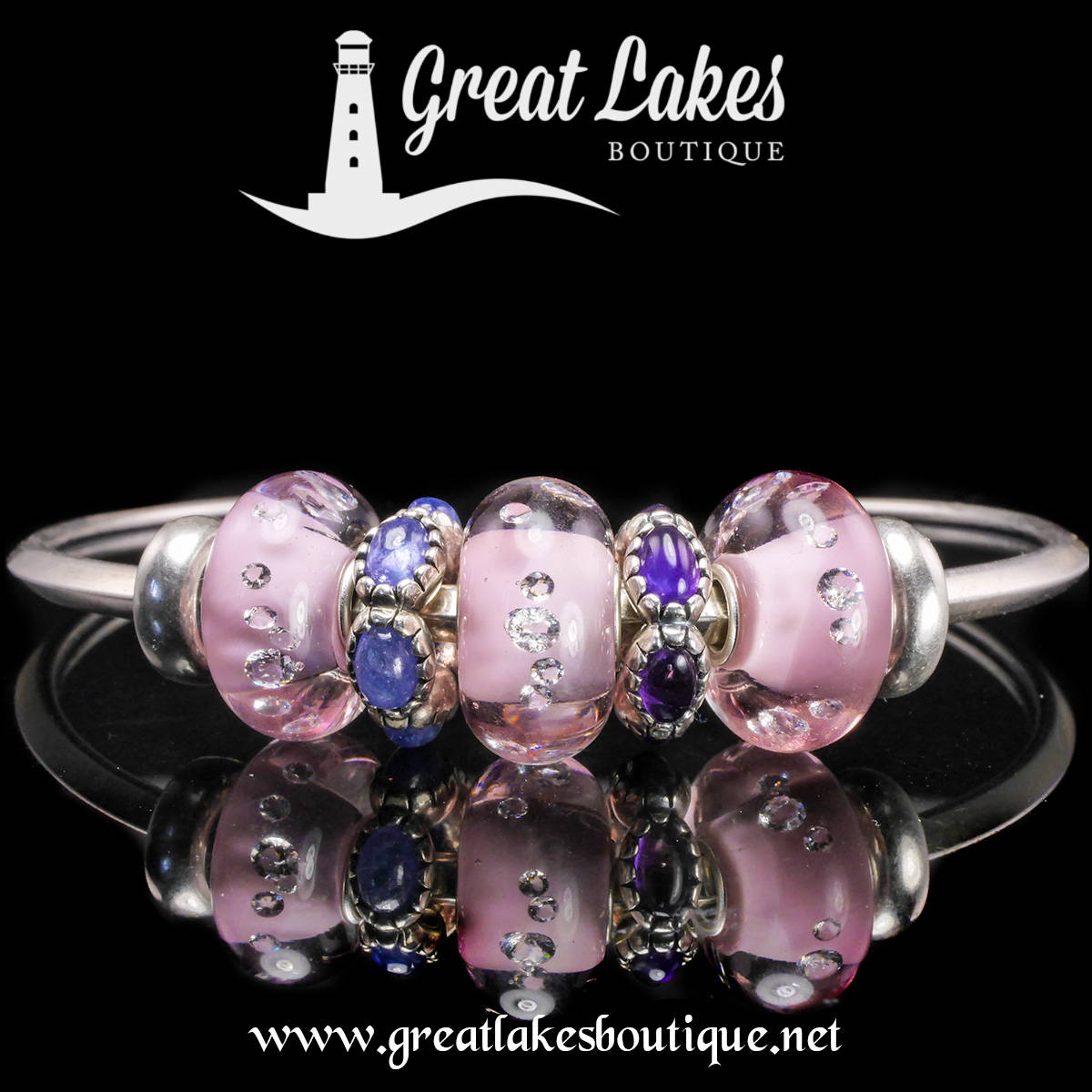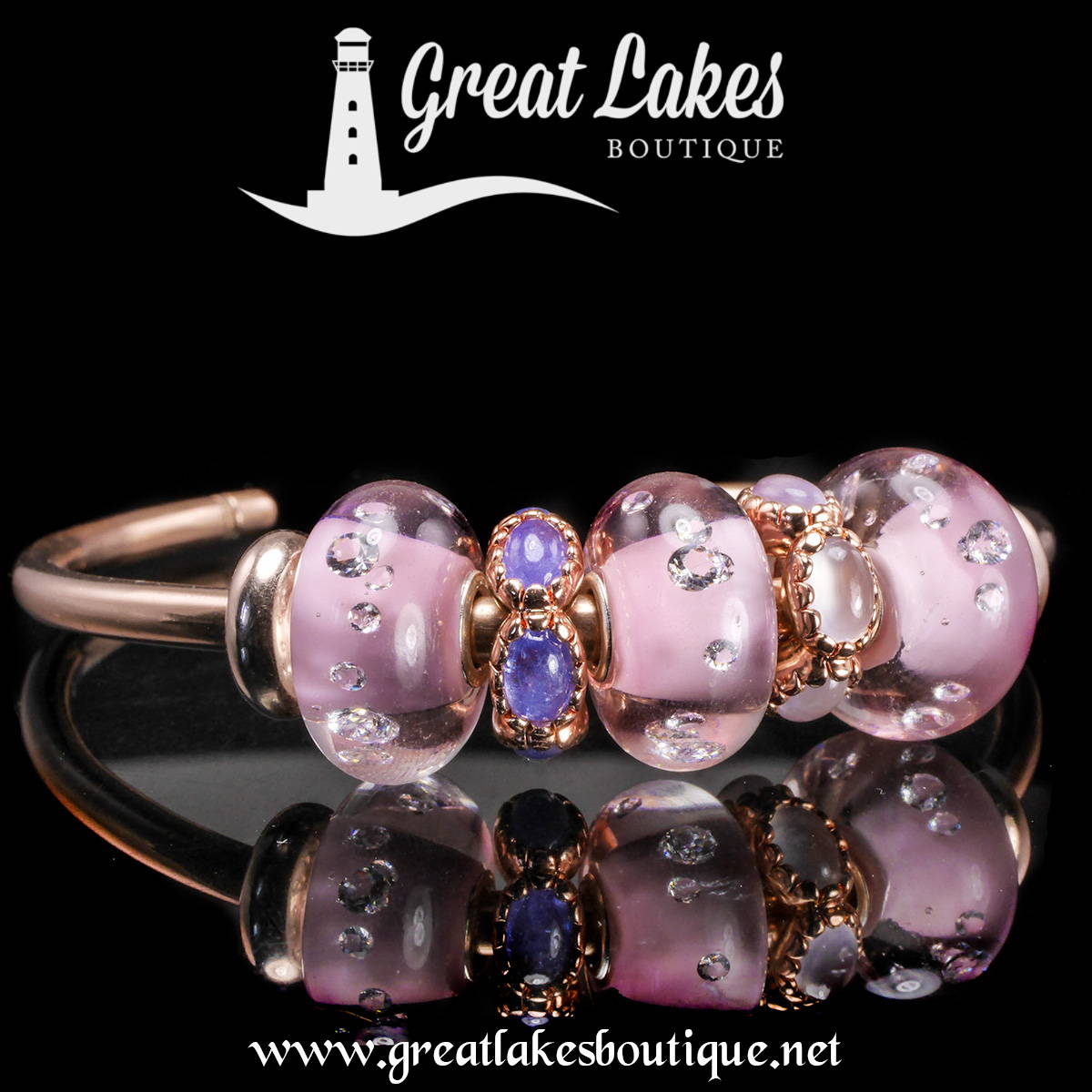 Finally here it is on the wrist too. The lock at the top is The Palace of Amber Maiden's Spirit Lock from the Flowers in Fall release, with that lovely dichroic droplet.
We've been sharing a lot of inspiration for Shades of Sparkle on social media over the past week as it's just such a pretty release. With that in mind below you'll find a few more ideas for the rose glass too.