This Trollbeads blog brings a complete preview of the upcoming Trollbeads Autumn 2021 Collection.
Last week saw the launch of the limited edition Trollbeads Shade of Sparkle Collection, dedicated entirely to diamond beads. The brand never seem to leave us waiting long without news these days and today we can finally share the preview of the Trollbeads Autumn 2021 collection, officially marketed as Trollbeads Nature's Power.
This collection will launch on Friday September the 10th so there's a little less than a month to wait. It's worth remembering too that on the 20th of August we have the unveiling of the People's Bead 2021 too, so there's a busy few weeks ahead.
The Trollbeads Fall 2021 collection features two new glass kits, two gemstones, two silver locks, one very dramatic spacer and six decorative silver beads. Launching as part of the release is also a single silver Halloween design.
For this release Trollbeads are drawing their inspiration from nature.
"For centuries, plants have been believed to possess magical powers. Across borders legends travel through time and cultures. Plants are used in love spells and potions to protect against storms and lightning.
Harvest the wild and use sacred plants to attract the positive and repel the negative. Stand upright but be flexible to navigate the journey of life. Remember that happiness blooms from within.
Welcome to the Nature's Powers collection."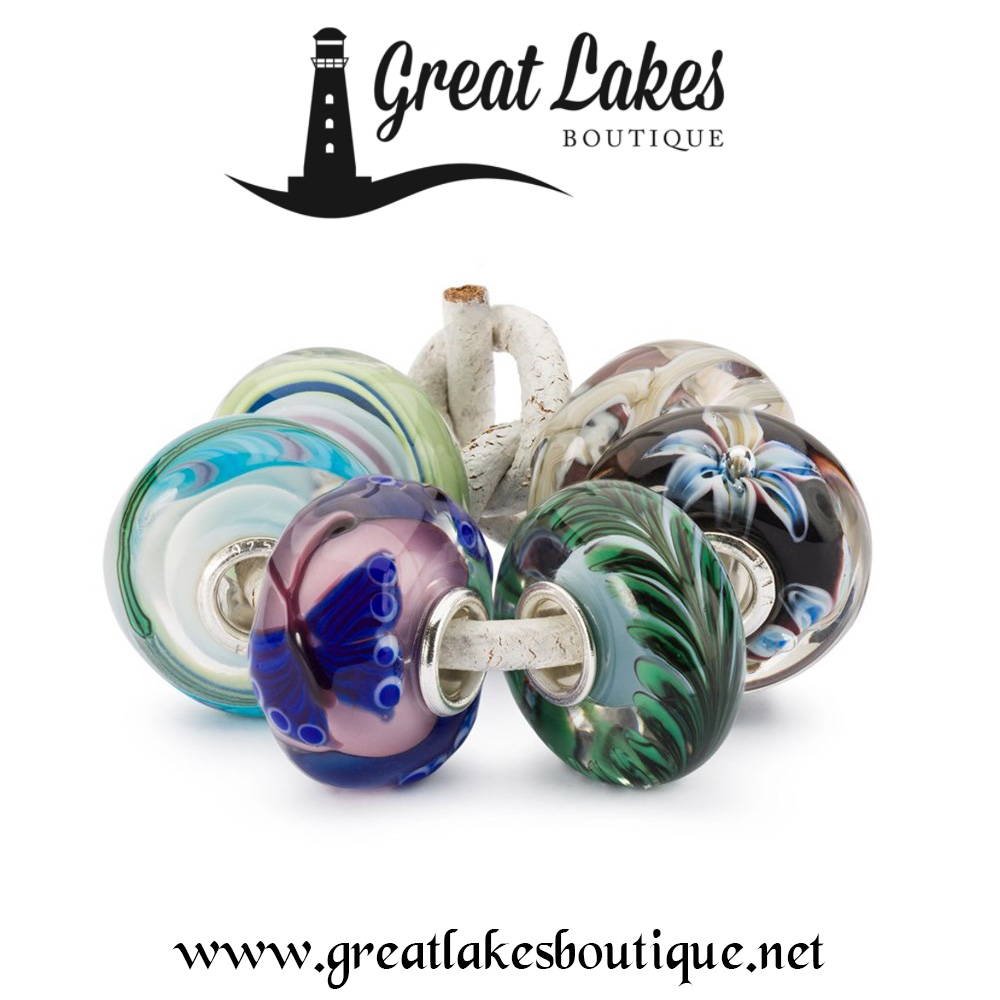 The first of the two glass kits is the Trollbeads Nature Myth Kit, retailing at $250 for the set or $50 each for the individual glass.
There's quite a mix of colors here but some really exquisite designs. We see a return of the popular anemone flower by way of the Resilience Flower. A feather design makes a reappearance as the luscious colored Trollbeads Fern Flower & of course there's that striking moth motif too (though it would pass as a butterfly for those that prefer.)
The individual beads are called the Trollbeads Fern Flower, Trollbeads Resilience Flower, Trollbeads Ginseng Root, Trollbeads Flow of Energy, Trollbeads Blue Bambooand Trollbeads Moth of Myth.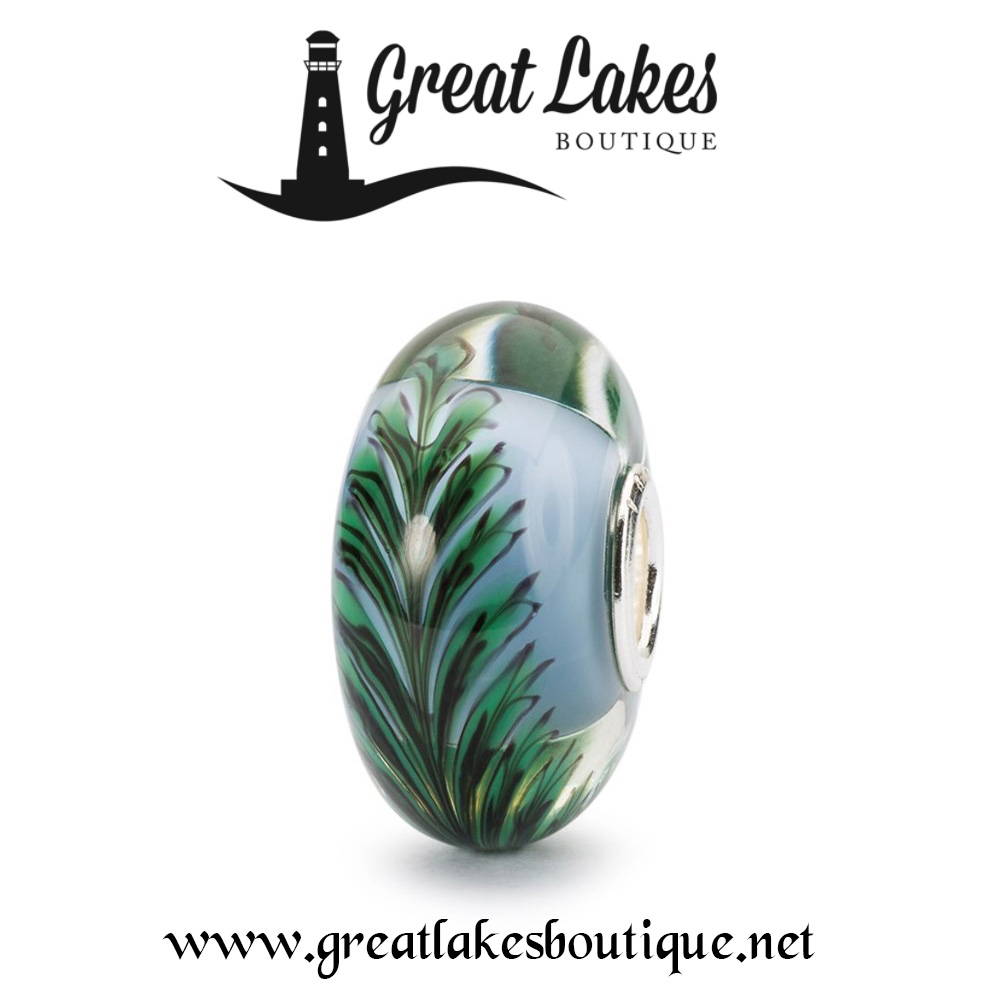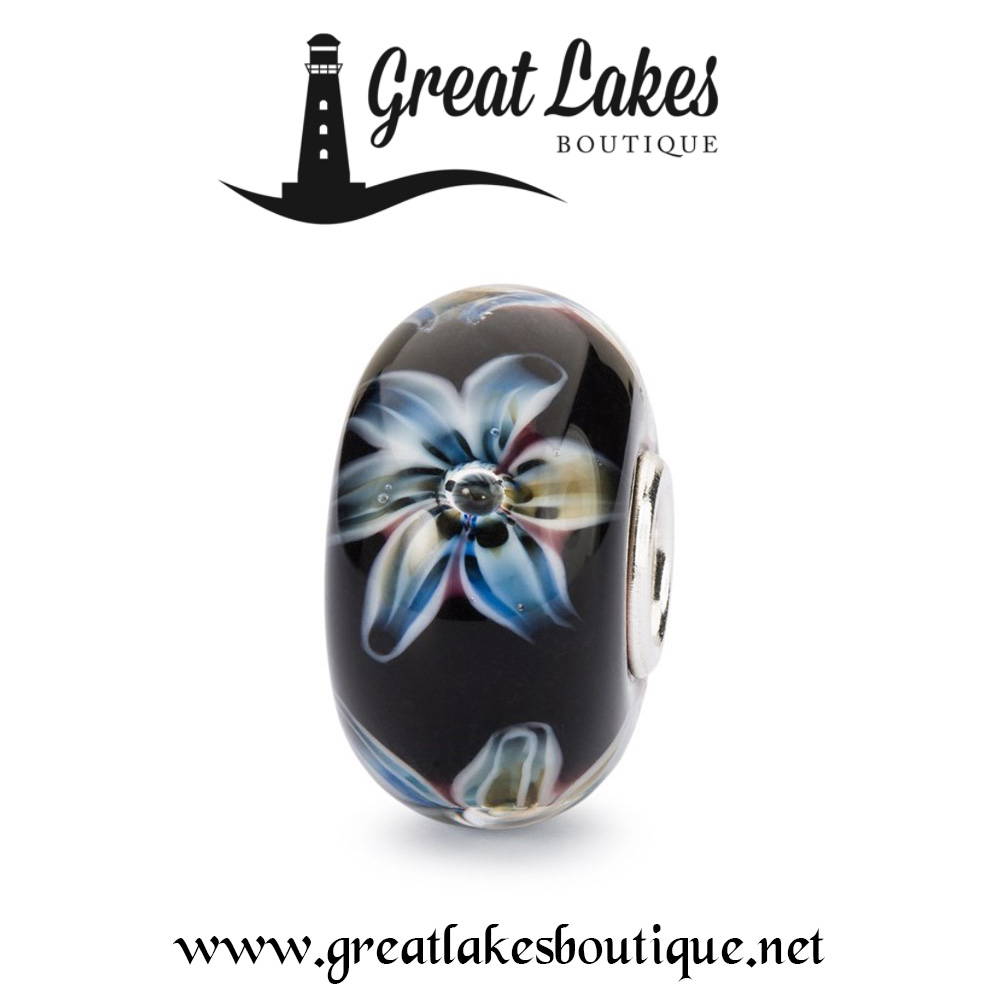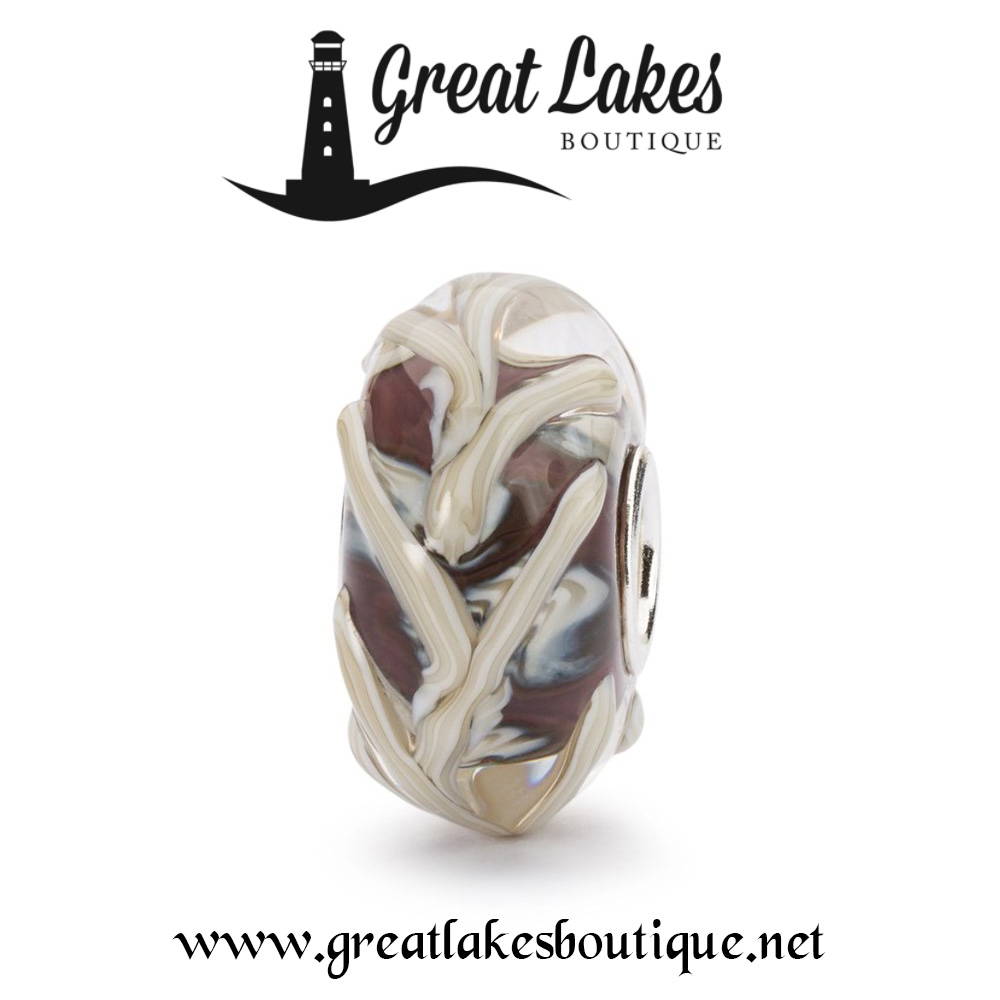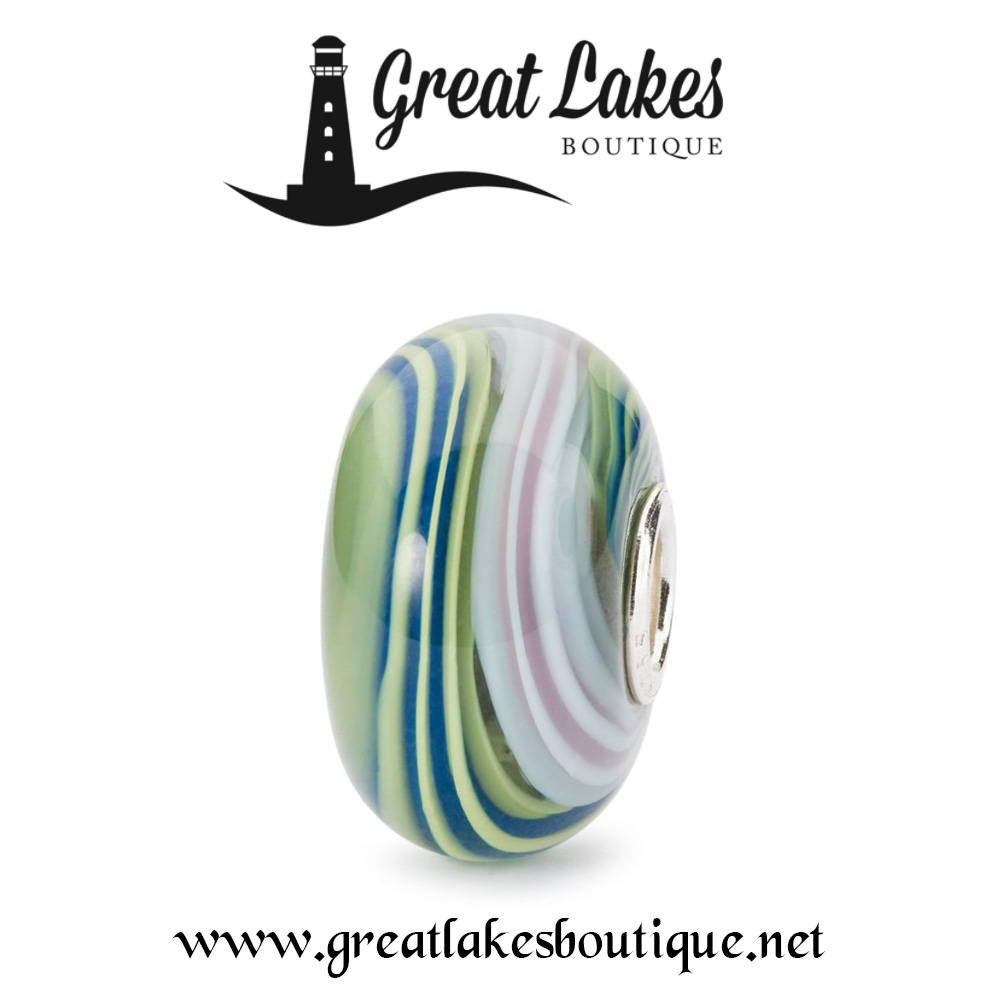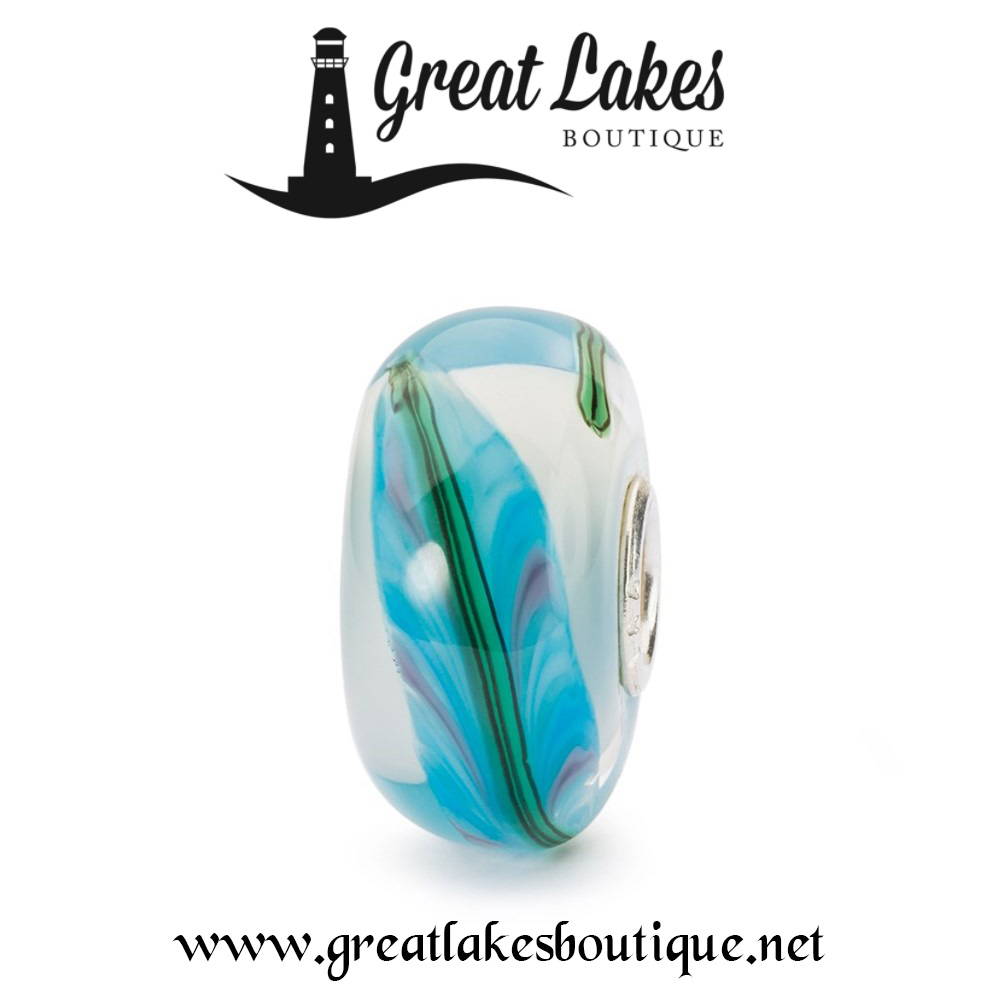 The second set is the Trollbeads Creators Kit and these are all faceted. The full kit retails at $305 or single beads will be available at $61 each.
There are some extremely striking beads in here and again we're seeing a real mix of colors. The two glass kits should complement each other well this time. These faceted designs have a real water color feel to them which could also explain the names.
The individual beads are the Trollbeads Brushes of Shimmer, Trollbeads Painter's Palette, Trollbeads Hues of Balance, Trollbeads Hues of Heather, Trollbeads Flower Art and the Trollbeads Still Life.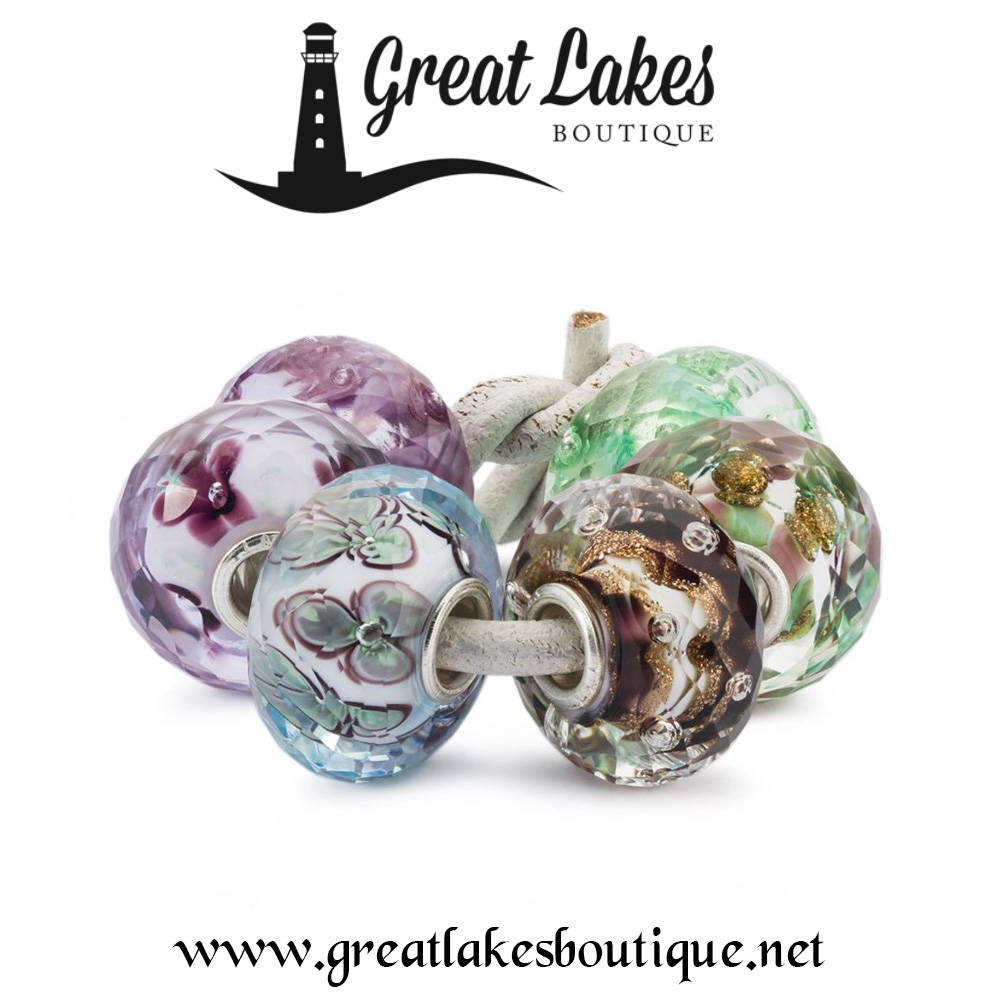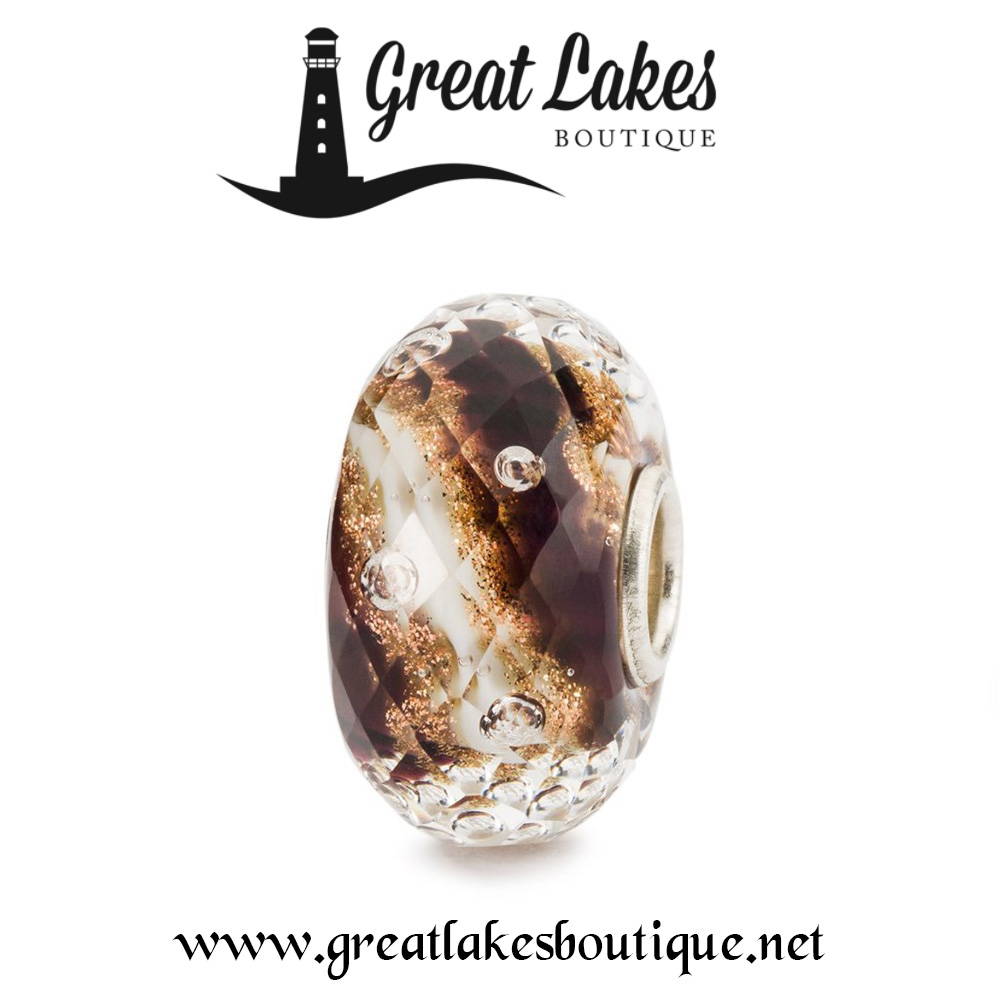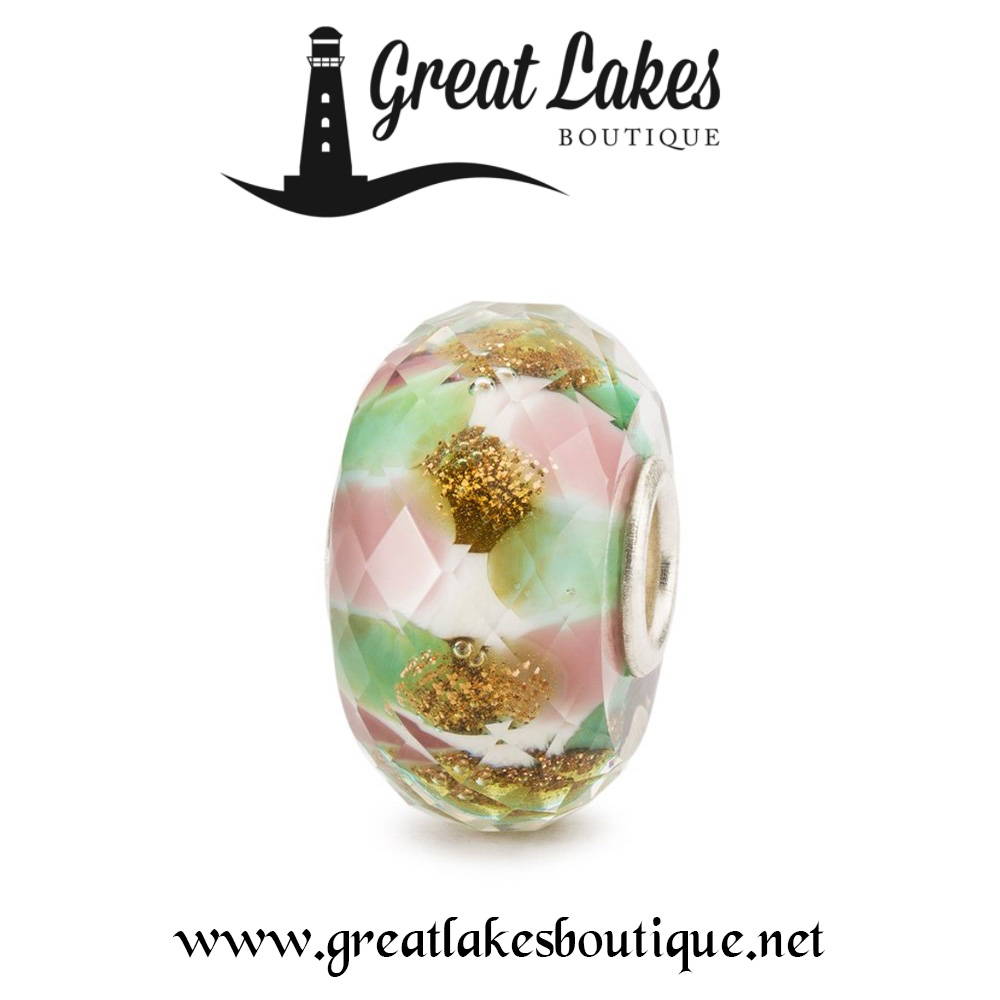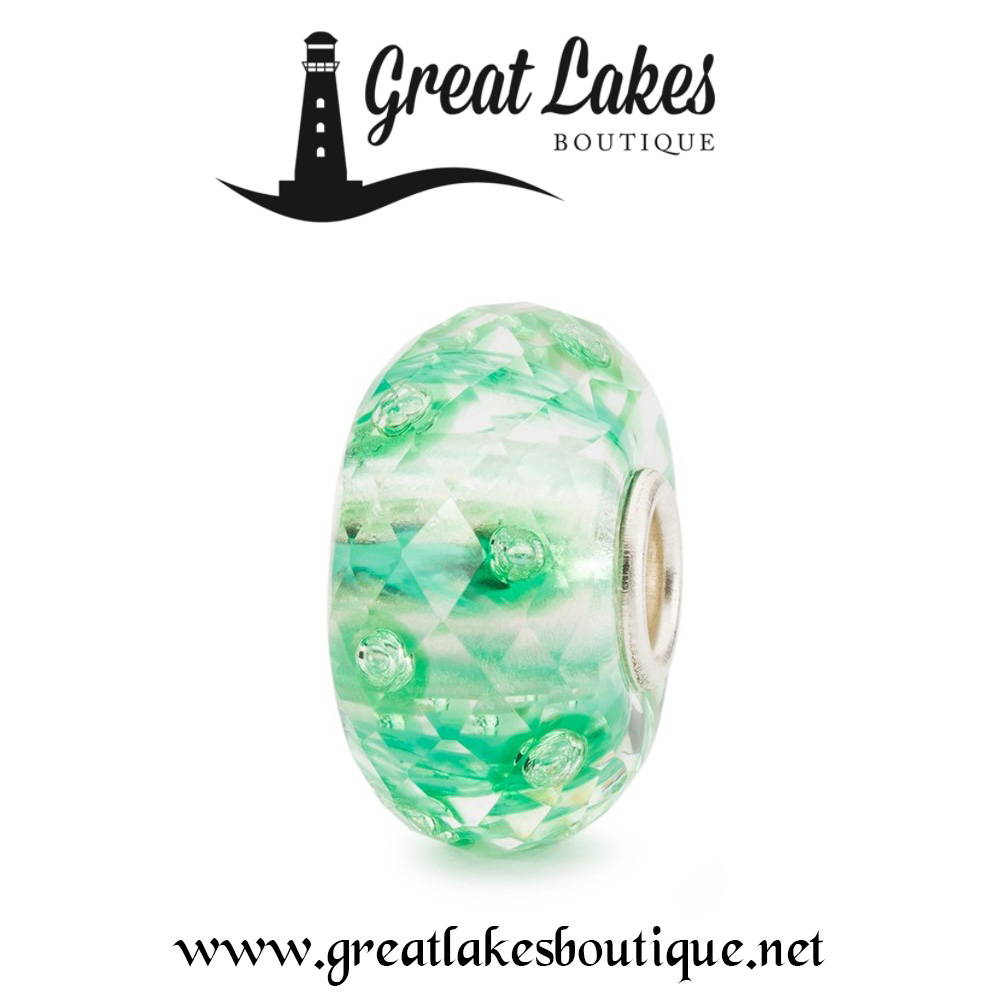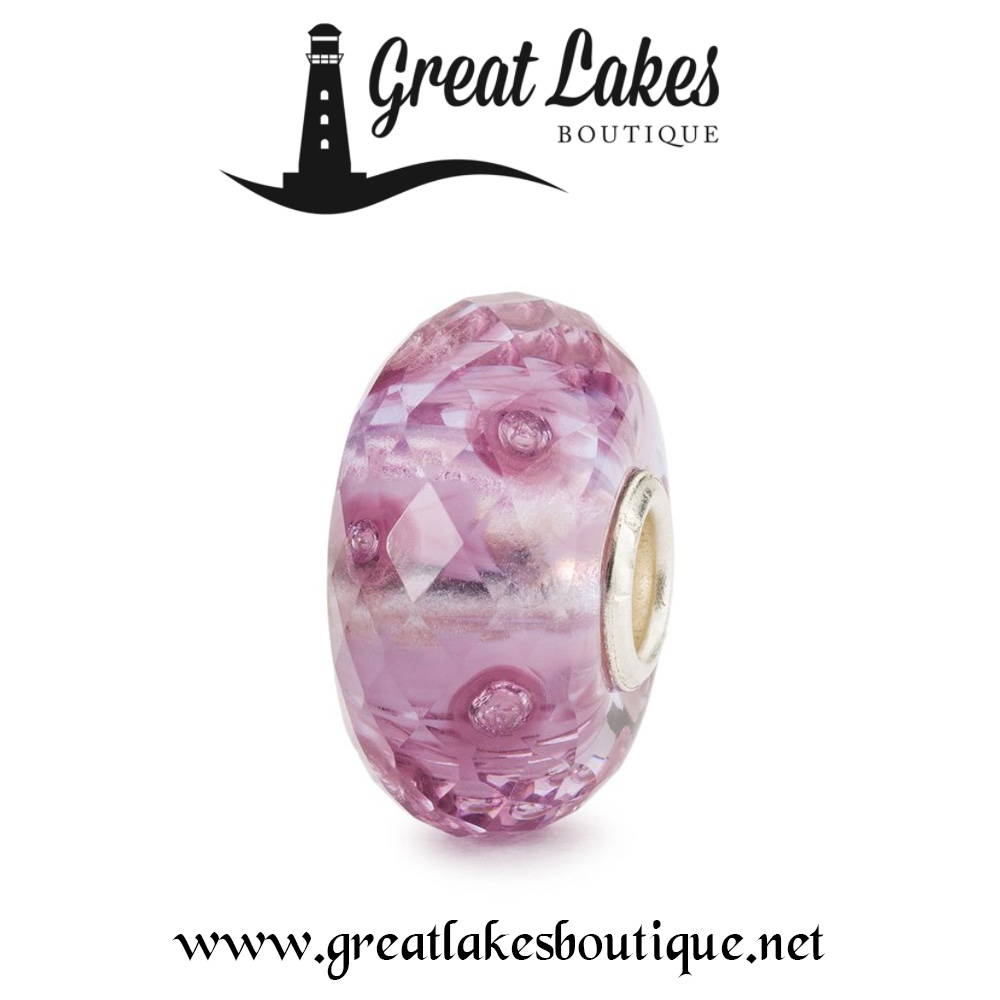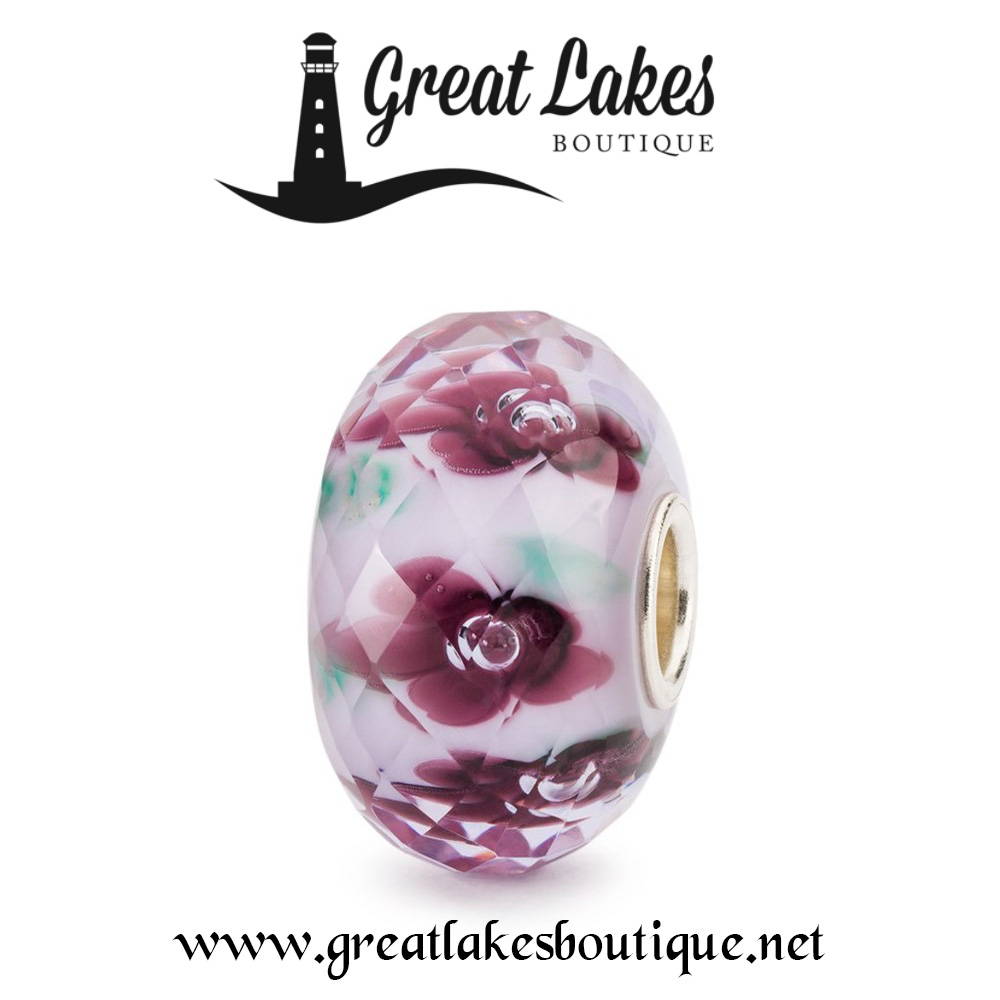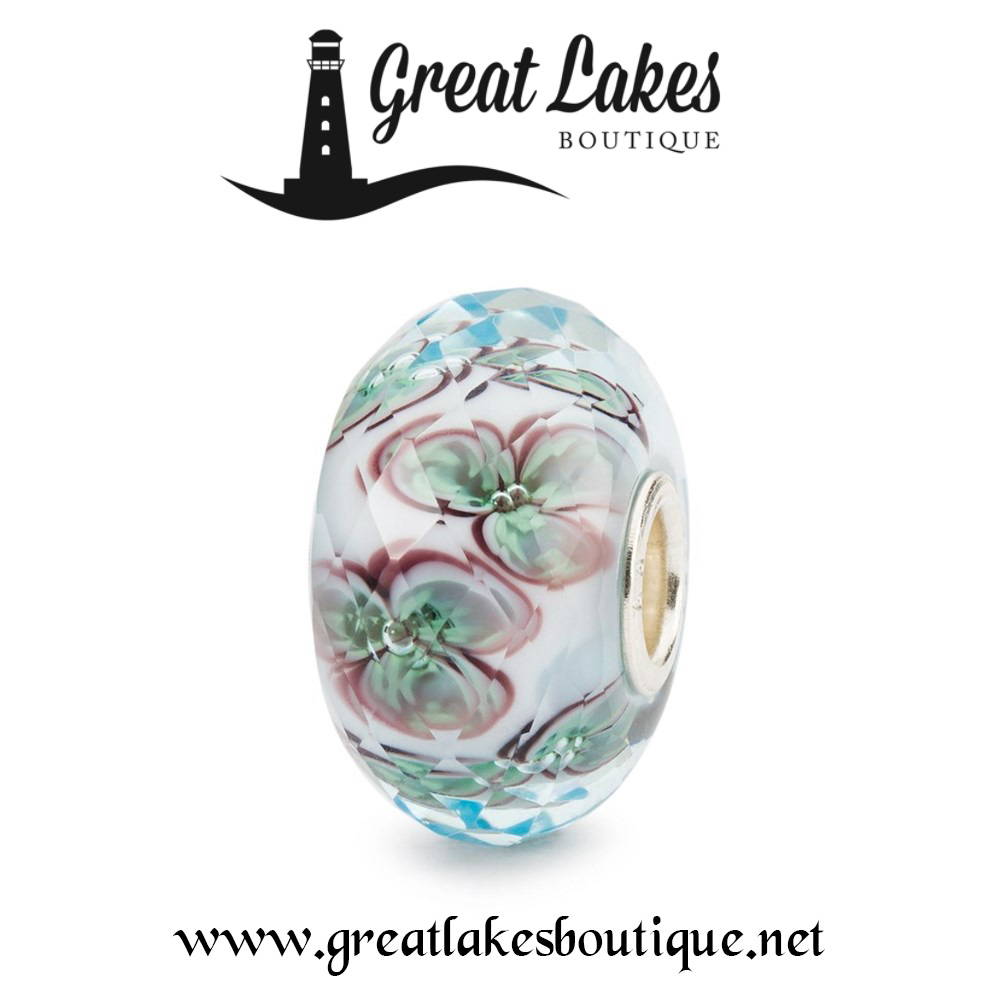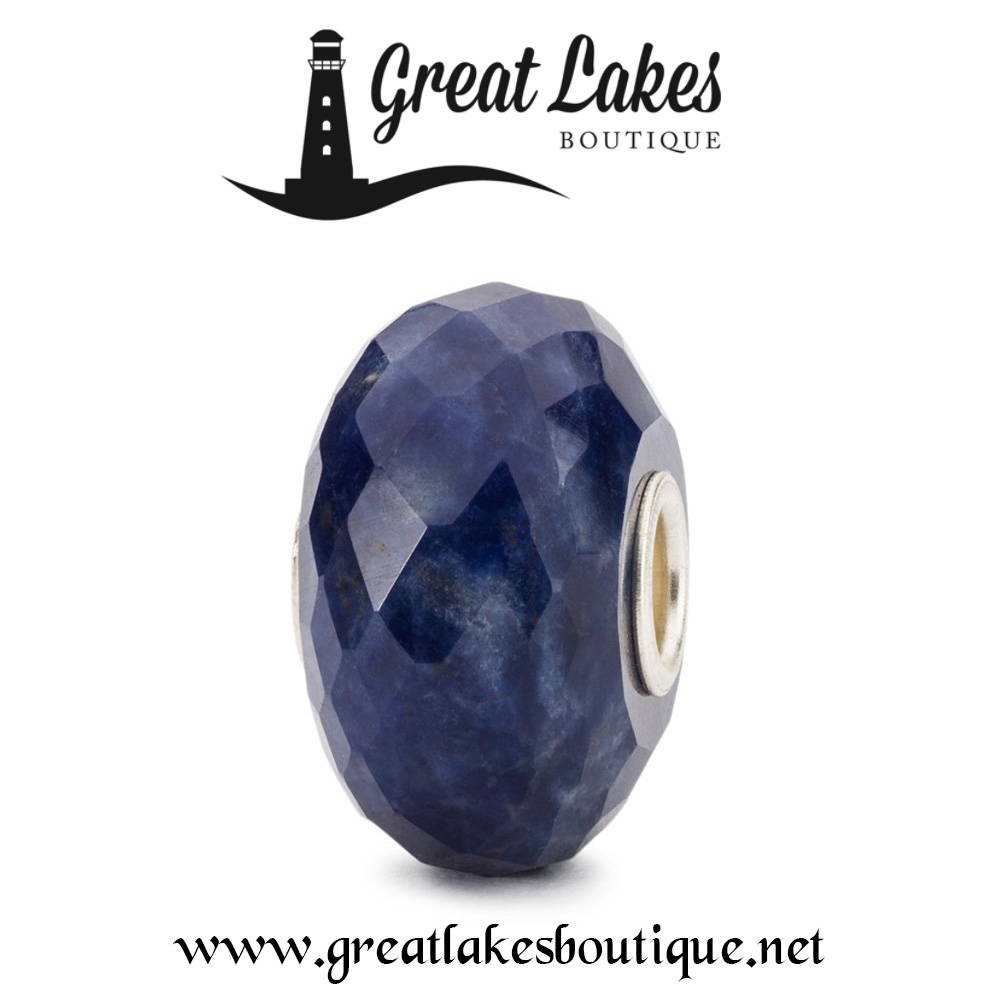 The first of the two stones is the Trollbeads Blue Sodalite and this is a faceted cut retailing at $72. It's not the first time sodalite has featured in the Trollbeads collection. It appeared briefly as a very rare limited edition event bead some years ago.
Sodalite is a beautiful stone and one of my personal favorites. These stones do range in color somewhat but many of them are dark, inky blues and they make an ideal substitute for a sapphire.
In regards to variation sodalite can have patches of white inclusions so they aren't always solid blue stones. It's going to be interesting to see how the variation shows in the Trollbeads versions but this is definitely a stone to be excited about.
The second of the two gemstones is the Trollbeads Ruby Zoisite with the slightly higher retail point of $94. Ruby zoisite is - as the name suggests - a mix of ruby and zoisite. Again you can expect huge variation in these stones, most notably in how much ruby is present in each piece. In the past we've seen stones predominantly green and black which are still incredibly striking but quite different to the predominantly red versions.
Trollbeads have been kind enough to provide multiple stock images for this bead to show exactly some of the variation you can expect. If you think of how much the ruby rocks vary in regards to the amount of pink in them, that gives you a similar idea for the ruby zoisite.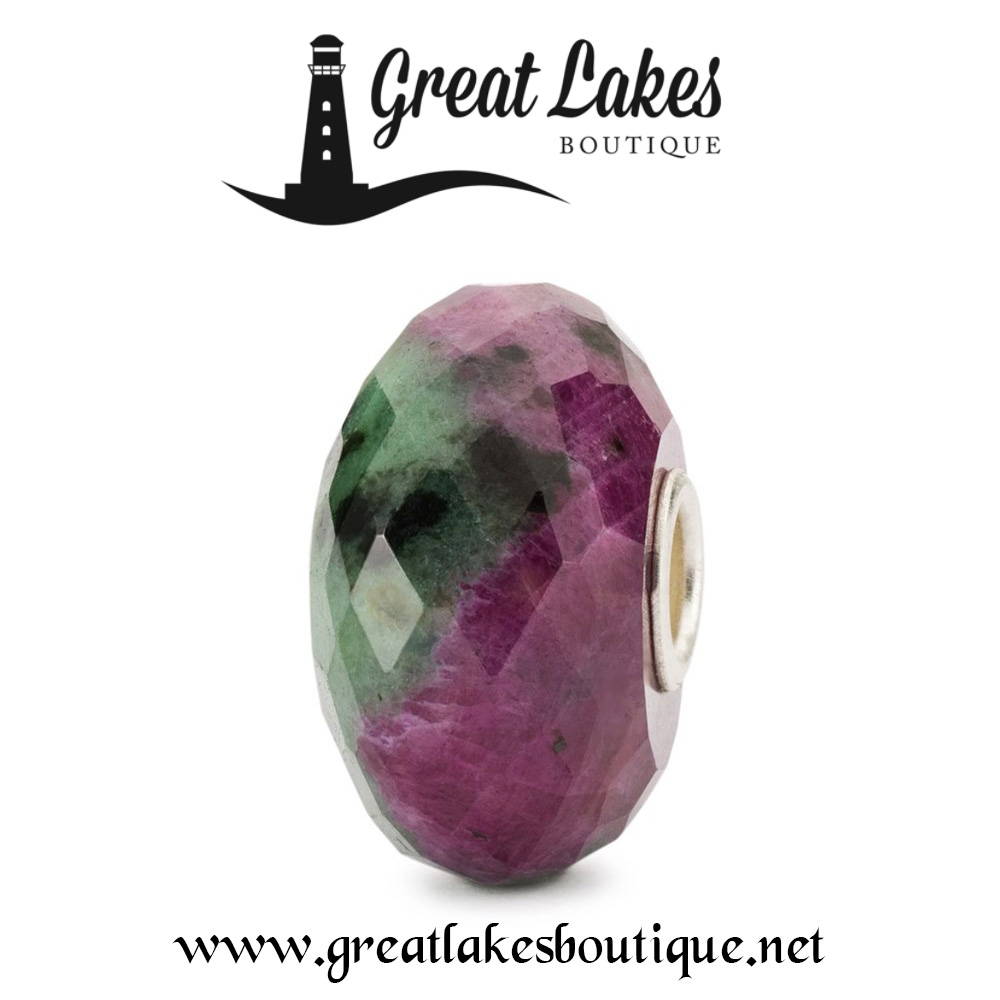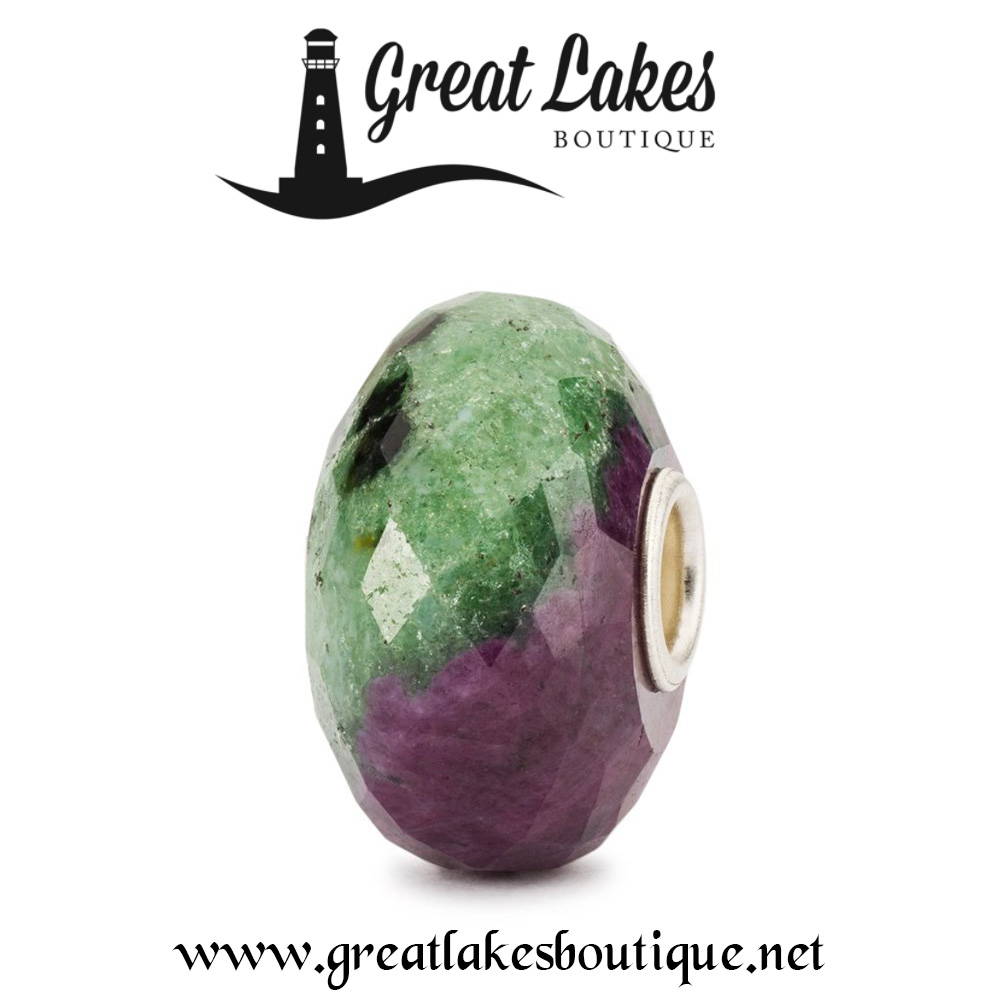 The first of the new locks is the Trollbeads Purple & Green Lock. Building off the popularity of the Green & White Lock for spring, this clasp is more textured which feels apt for the fall when fashion in general is more dramatic and edgy. On one side is an amethyst and on the other is a green aventurine. This lock will have a retail price of $83.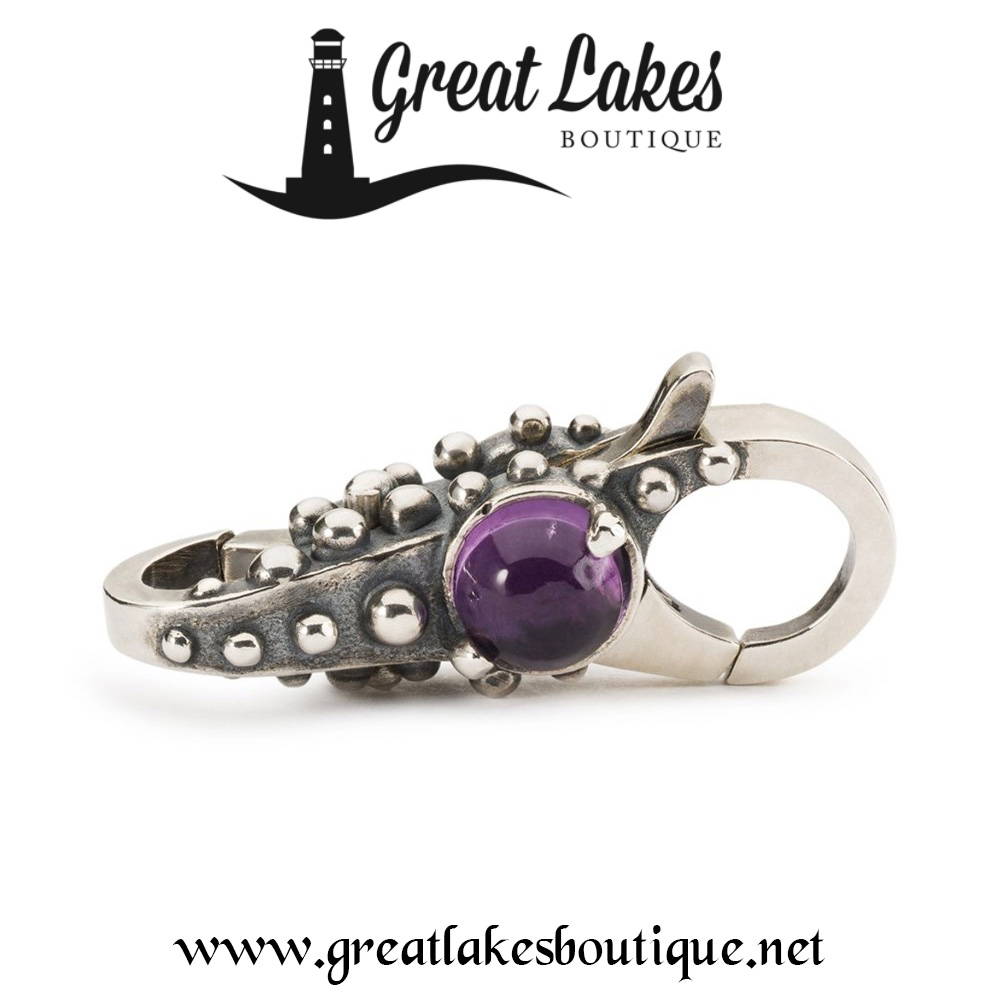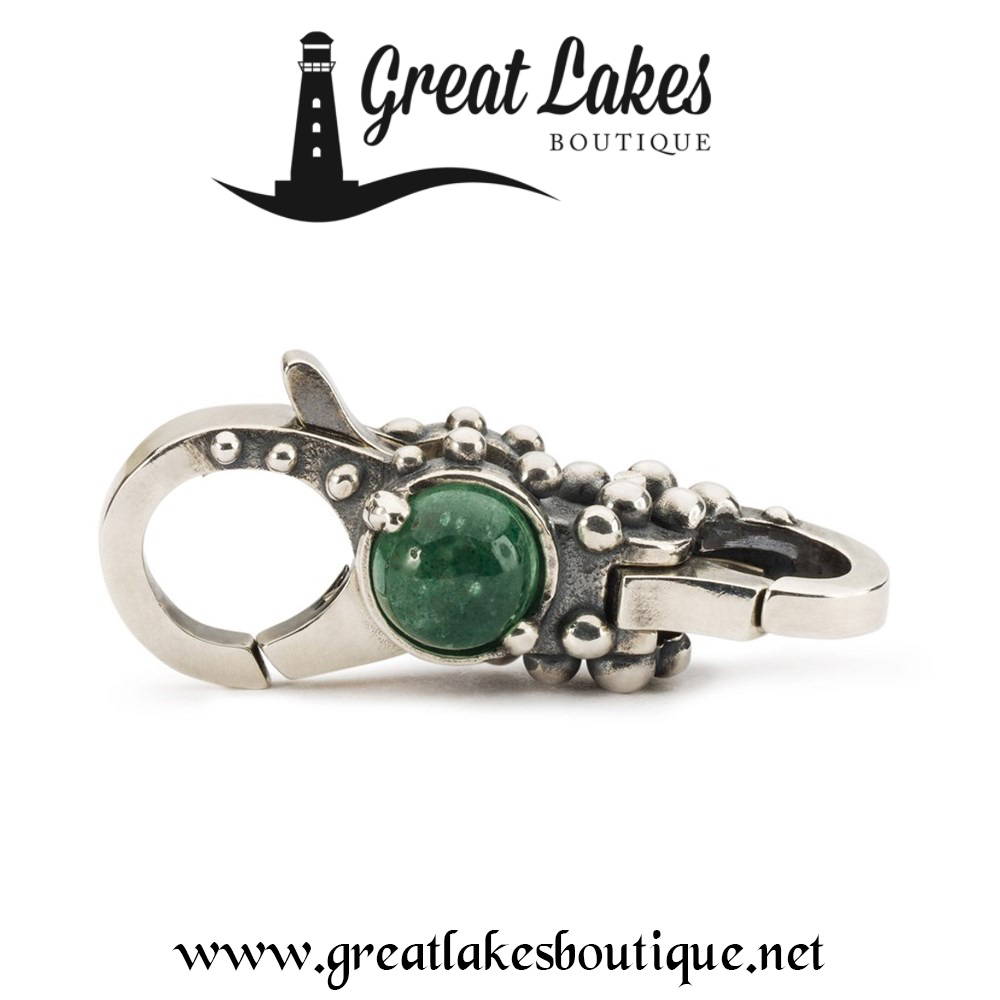 The second clasp is the Trollbeads Thistle Lock and this design speaks to me so much as I love to see wildflowers and meadows as opposed to perfectly trimmed and manicured lawns. As this collection is so heavily inspired by nature, the official product description elaborates on the design.
"The Thistle gives protection against all sort of energy attacks. Wear it as a talisman or hang a stem above the entrance to your house."
The Thistle Lock will retail at $72.
The next three silver beads all draw their inspiration from plants and flowers. They're all spherical in design which is not only going to ensure a really cohesive set of silvers but they'll also be exceptionally comfortable to wear as well. I'm a big fan of spherical silver beads.
The three beads are the Trollbeads Fern, Trollbeads Clover and Trollbeads Verbena. Fern retails at $61 where the latter two are $72 so these should be a good size too.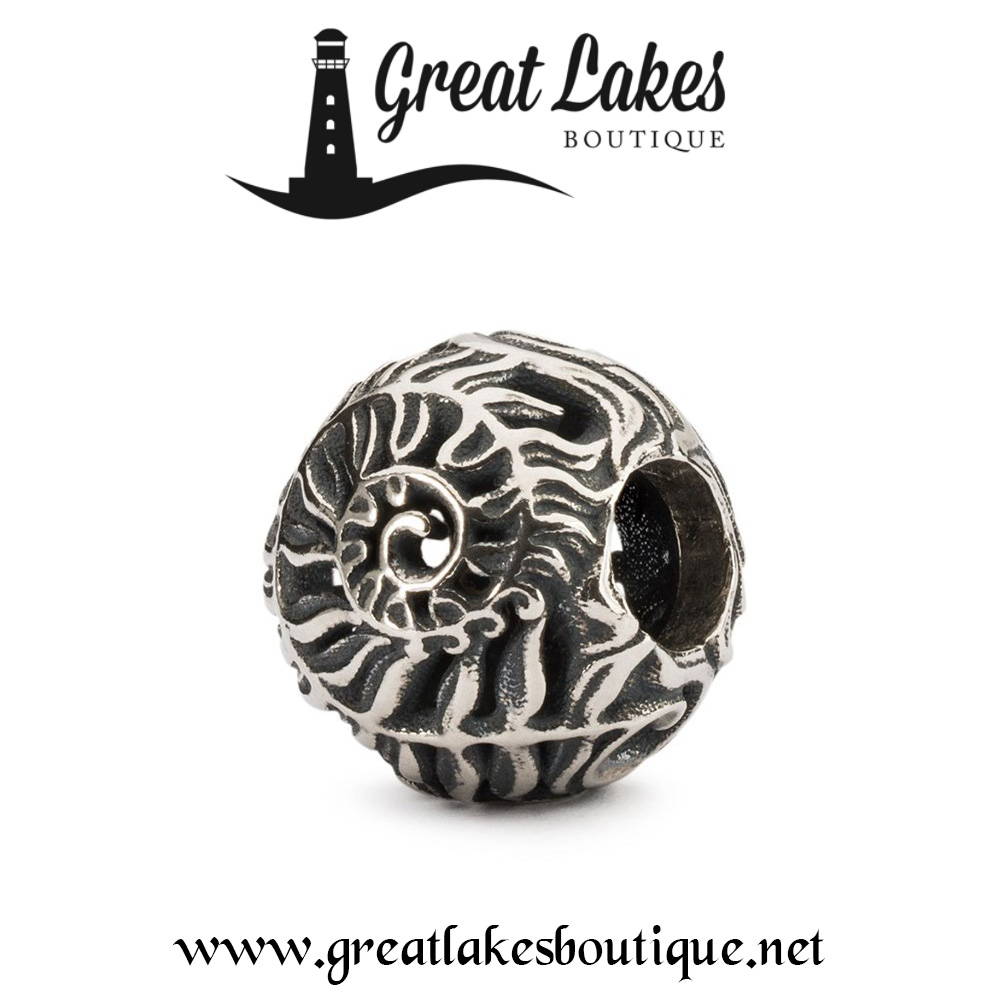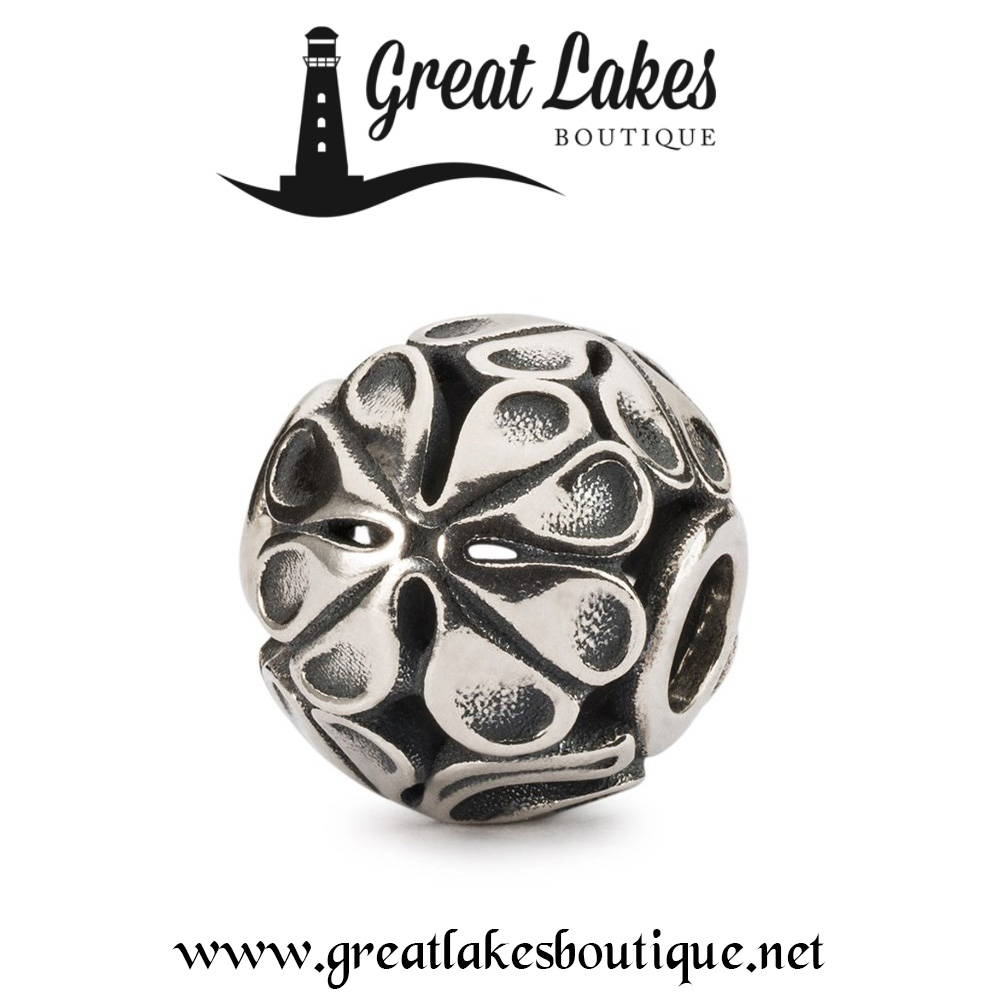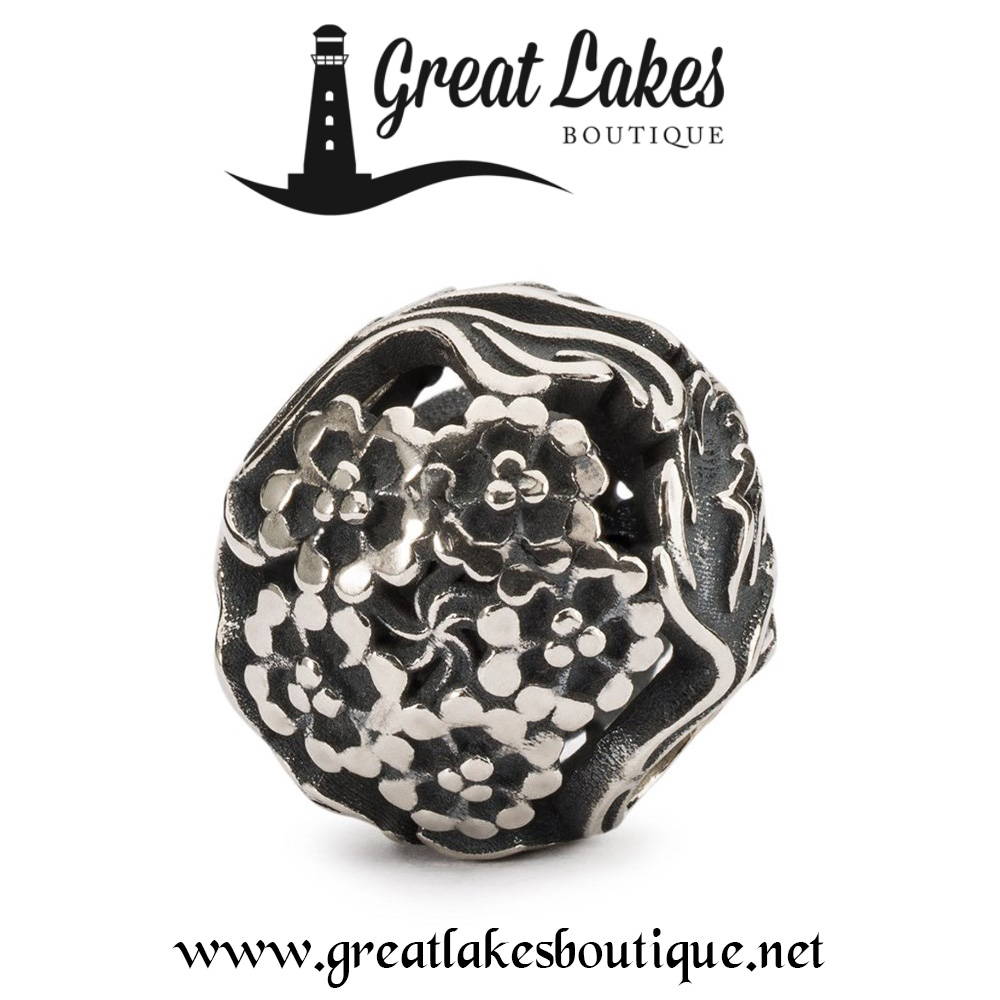 Complementing the three flowers is the Trollbeads Mandragora Spacer retailing at $105 and a real showstopping piece.
For fantasy necklace users, more elaborate designs often require the use of spacers and I've often found myself trying to hide them inside neighboring beads. The Mandragora Spacer combines a pendant with the functionality of a spacer and I can't wait to experiment with this piece.
It has quite a quirky, almost sinister vibe to it with a distinctive face hidden in the plant which feels very reminiscent of Harry Potter.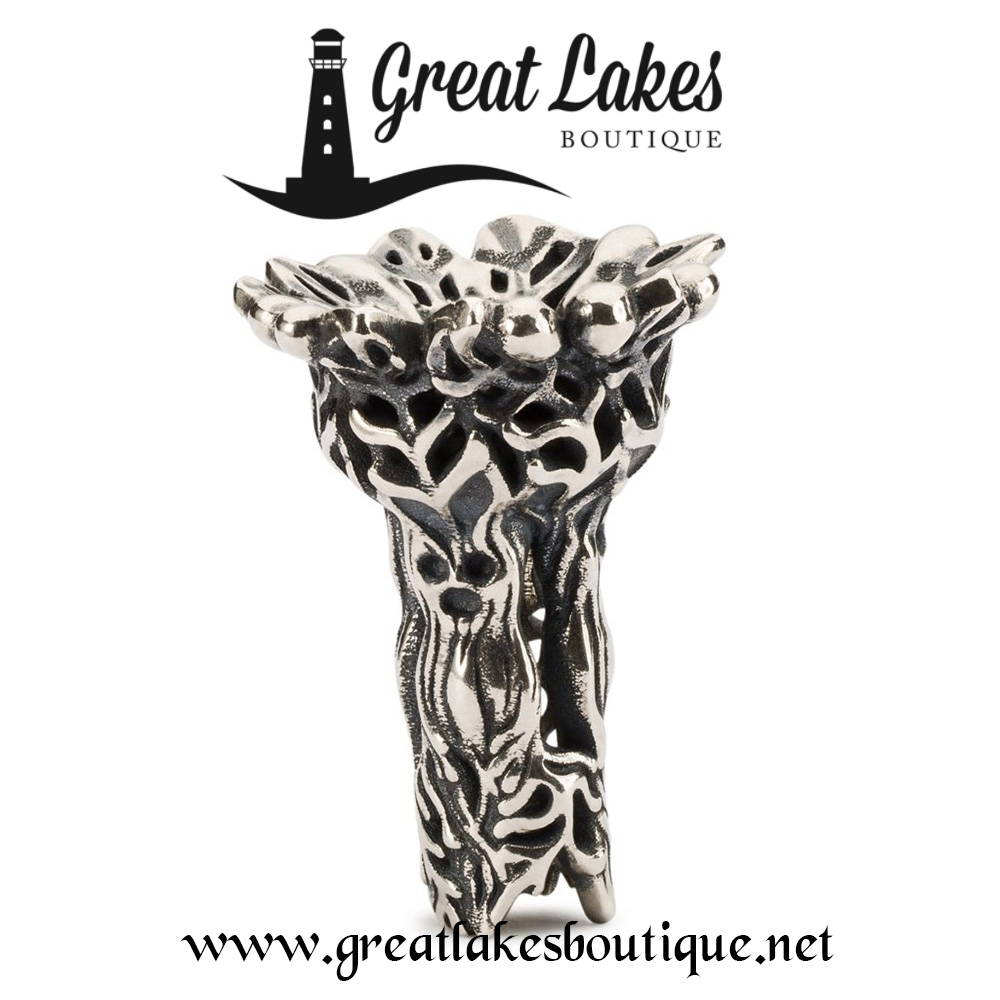 The next two silver beads are the Trollbeads Brushes & Pencils and Trollbeads Tools of Art. The former reminds me rather a lot of a larger version of the silver bead that featured on the Art to Go Bracelets.
These two designs feel quite far removed from the nature theme but equally they complement the watercolor feel of the faceted glass kit.
Fall has traditionally been a season for healing, renewal, rest and reflection and in a way the idea of exploring art (or other hobbies) does feel apt. Brushes & Pencils will retail at $72 while Tools of Art is $83 so these are chunky silver designs.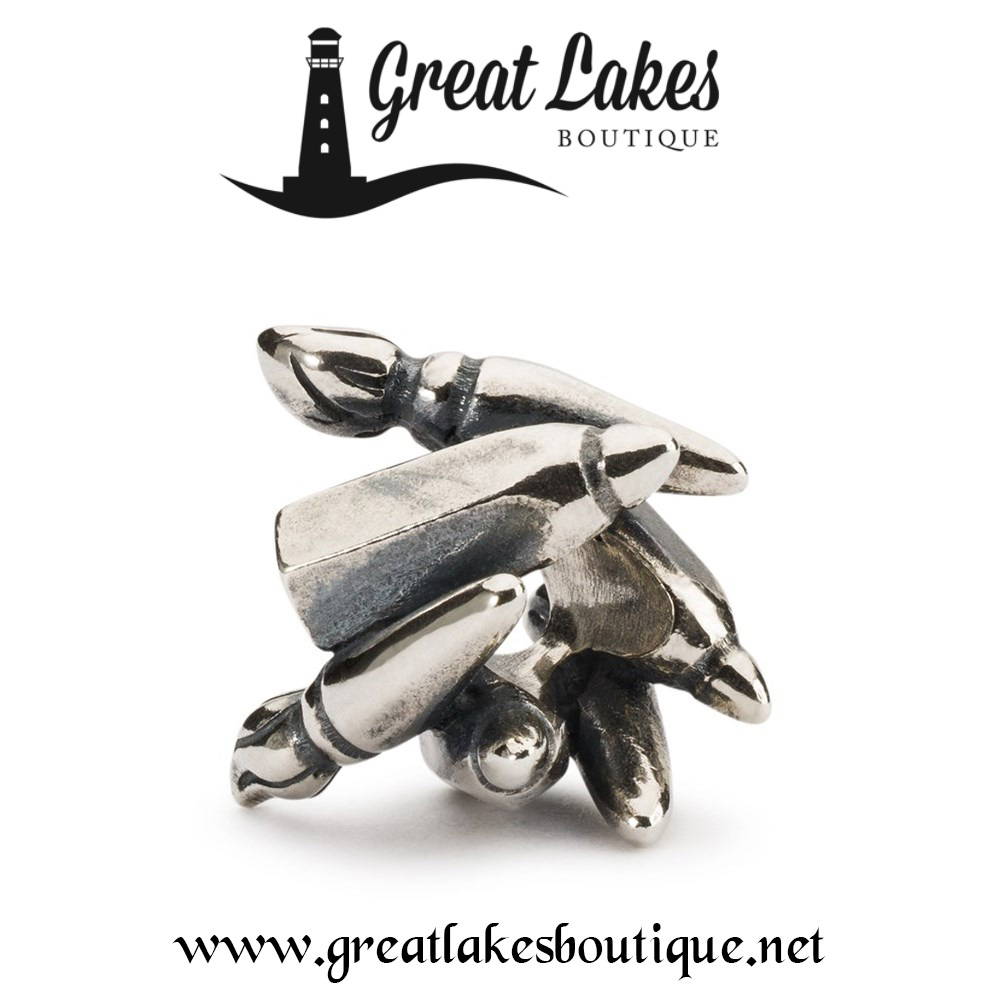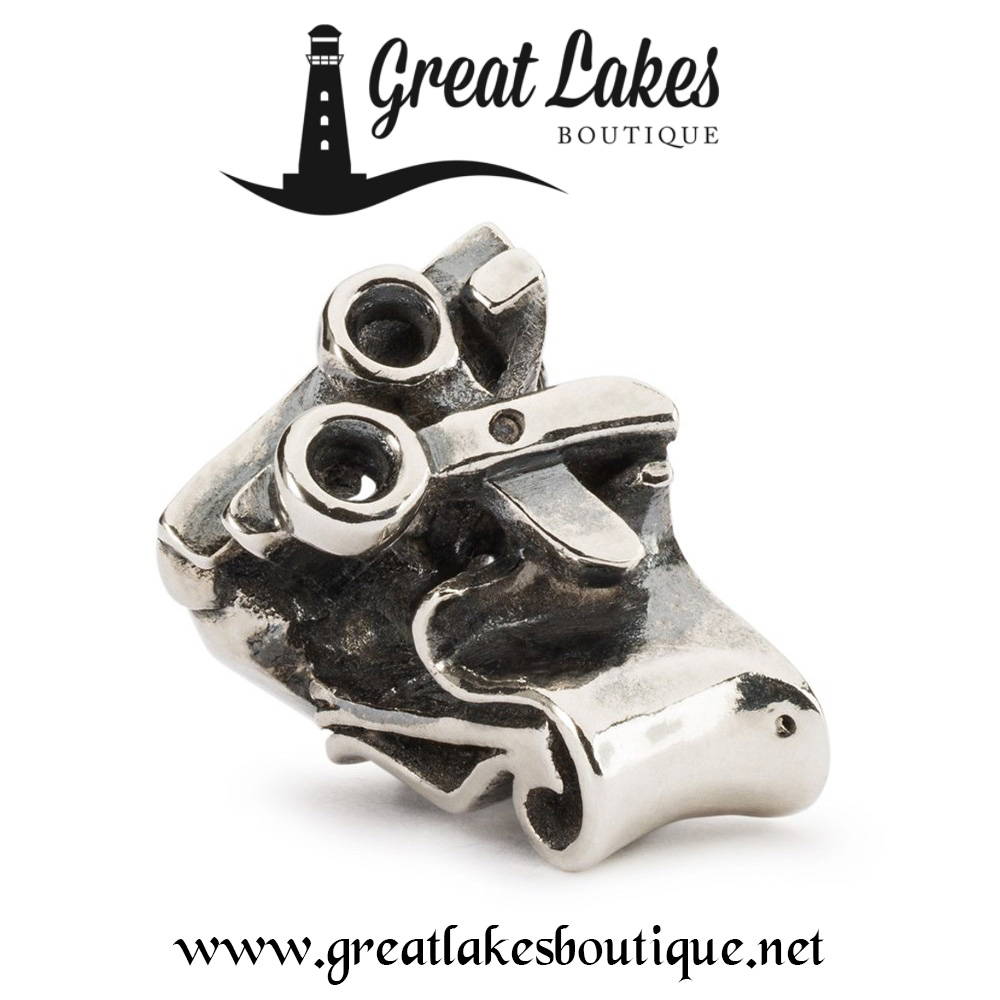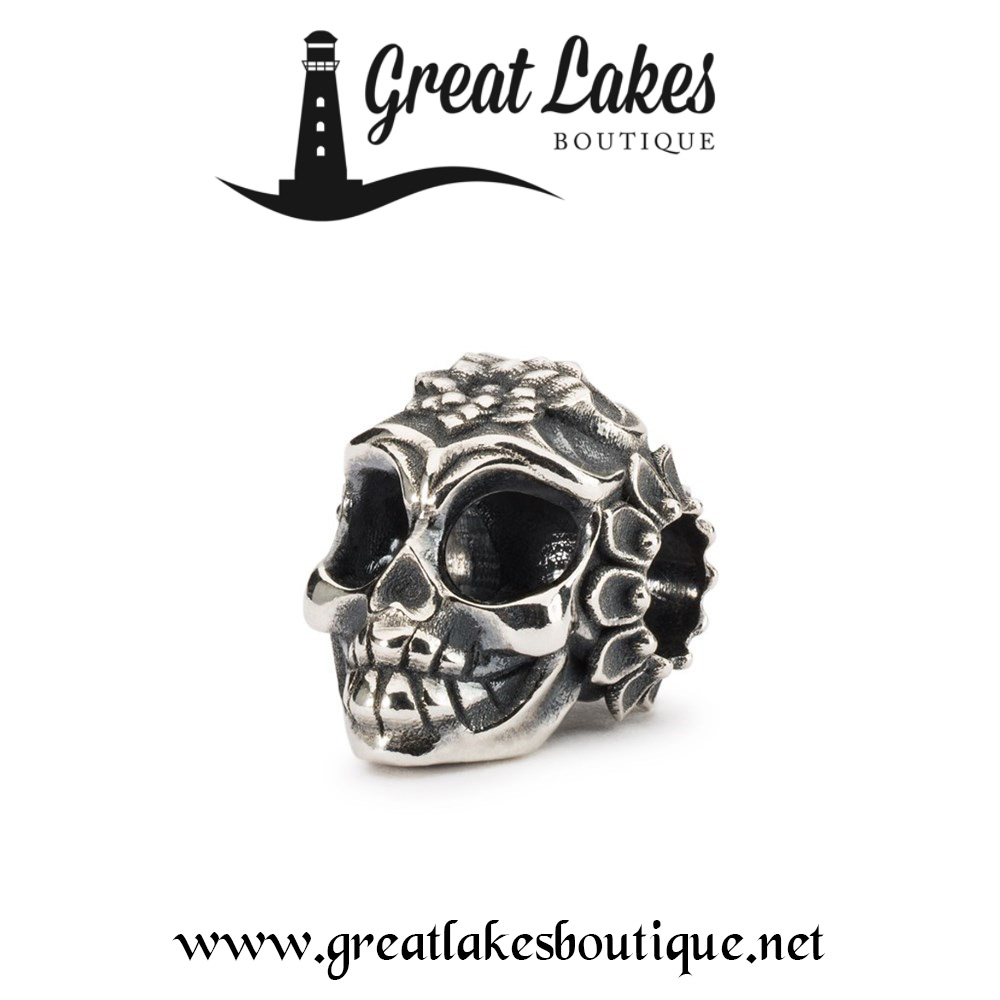 The Trollbeads Halloween Queen is the Halloween bead for this year and it should be noted that it is a limited edition.
It's a sugar skull design but with more focal on the flowers and botanicals than the existing Trollbeads Mexican Sugar Skull.
It will retail at $61.
The final two silver beads should delight those who loved the Trollbeads Day 2021 collection as they're a gemstone, silver mix.
The first is the Trollbeads Cradle of Knowledge, featuring a round lapis lazuli stone and this will retail at $72. The second is the Trollbeads Purple & Green Halo featuring the same amethyst and green aventurine as the Purple and Green Lock, with a retail price of $83.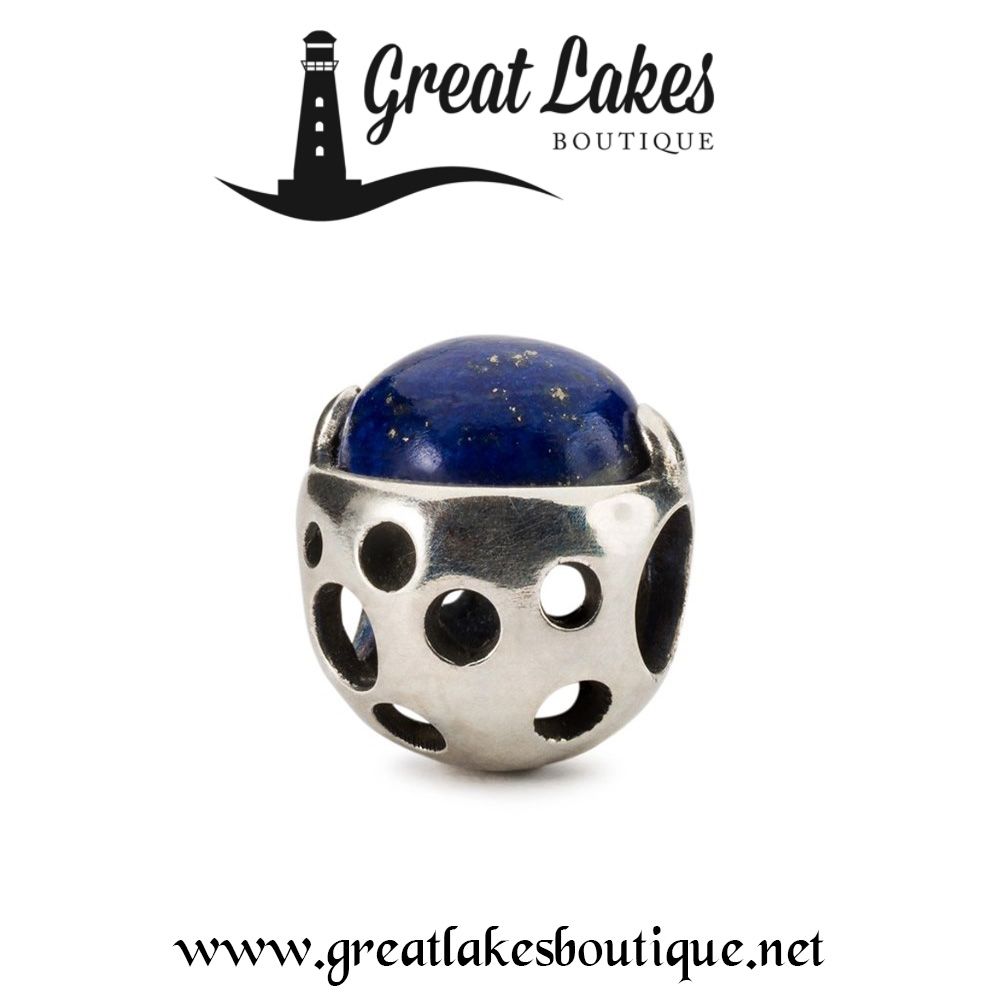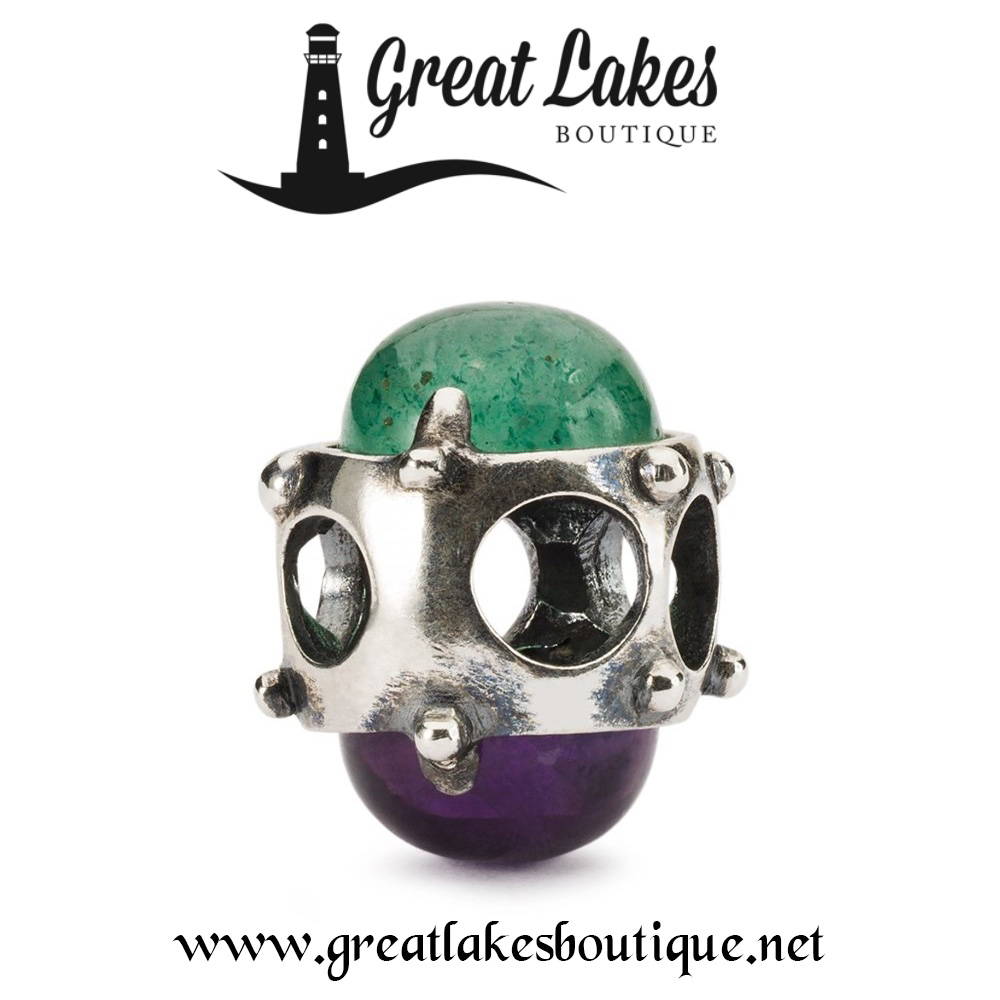 This is a really interesting collection. For me it falls broadly into two distinct themes. The first is clearly heavily inspired by nature but on a deep, quite spiritual level.
Mandragora is often used as a talisman to bring luck. Verbena which some of urban fantasy fans may know better as vervain is said to protect against vampires. The designs all have quite significant meanings within nature on a spiritual level. It brings just a touch of magic to the release in a subtle way, particularly when you look at the designs of the Nature Myth glass kit. You'll find moths, fern leaves, flowers and herbs all represented there in an array of quite mystical colors. It feels like an adventure into herbology.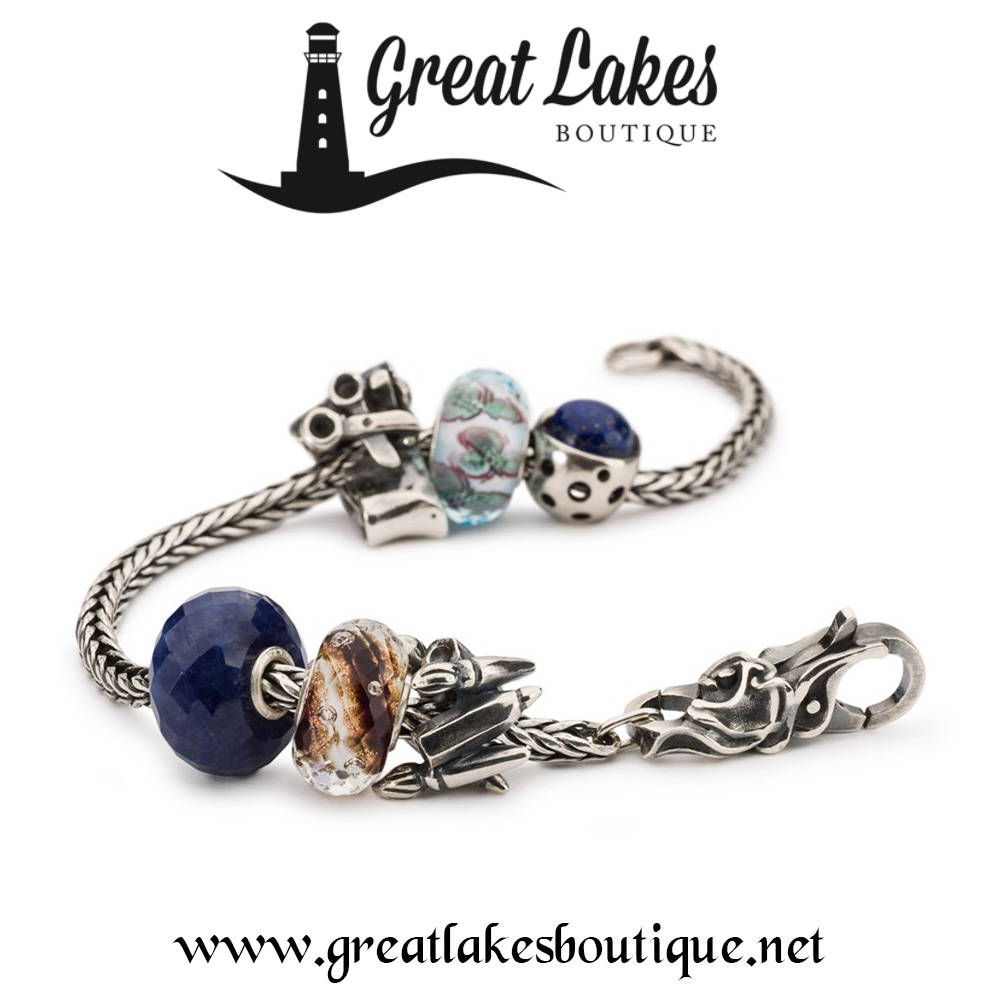 The second theme feels more rooted in art and self expression which is definitely at the heart of the Trollbeads concept.
Fall is often the time for hobbies as more time is spent at home
For those of you keen to start planning those bracelets, keep in mind there are definitely colors in the new Trollbeads Shades of Sparkle collection that are going to work well with these upcoming glass. Most obviously is the Shade of Sparkle Rose which will complement a few of these designs beautifully. Pacific will also look beautiful with the new Resilience Flower and Fern Flower.