This Trollbeads blog brings a little warming Trollbeads Winter 2020 Inspiration with red jaspers, faceted goldstones and gold cored pearls.
The winter season has definitely arrived and so has the snow. Here at Great Lakes Boutique we're actually eagerly awaiting the previews of the Trollbeads Spring 2020 collection. Again this may seem really early to some of you but Trollbeads always release their spring collection in January and it's actually a highlight of an otherwise miserable month.
While the weather outside is biting cold, today we're sharing a really warming Trollbeads Winter 2020 bracelet idea.
The highlight of the winter release for me was undoubtedly the Trollbeads Faceted Goldstone. Strangely the smooth version never appealed to me but this new edition hasn't left my wrist.
For the Christmas season I've styled it with the Trollbeads Red Jasper from fall, a couple of gold beads and two gold cored pearls. For those of you who like reds for the holiday season but maybe more subtle shades as opposed to very bold festive variation, red jasper is perfect!
The goldstones bring some lovely holiday sparkle and the gold teams so well with these warmer shades.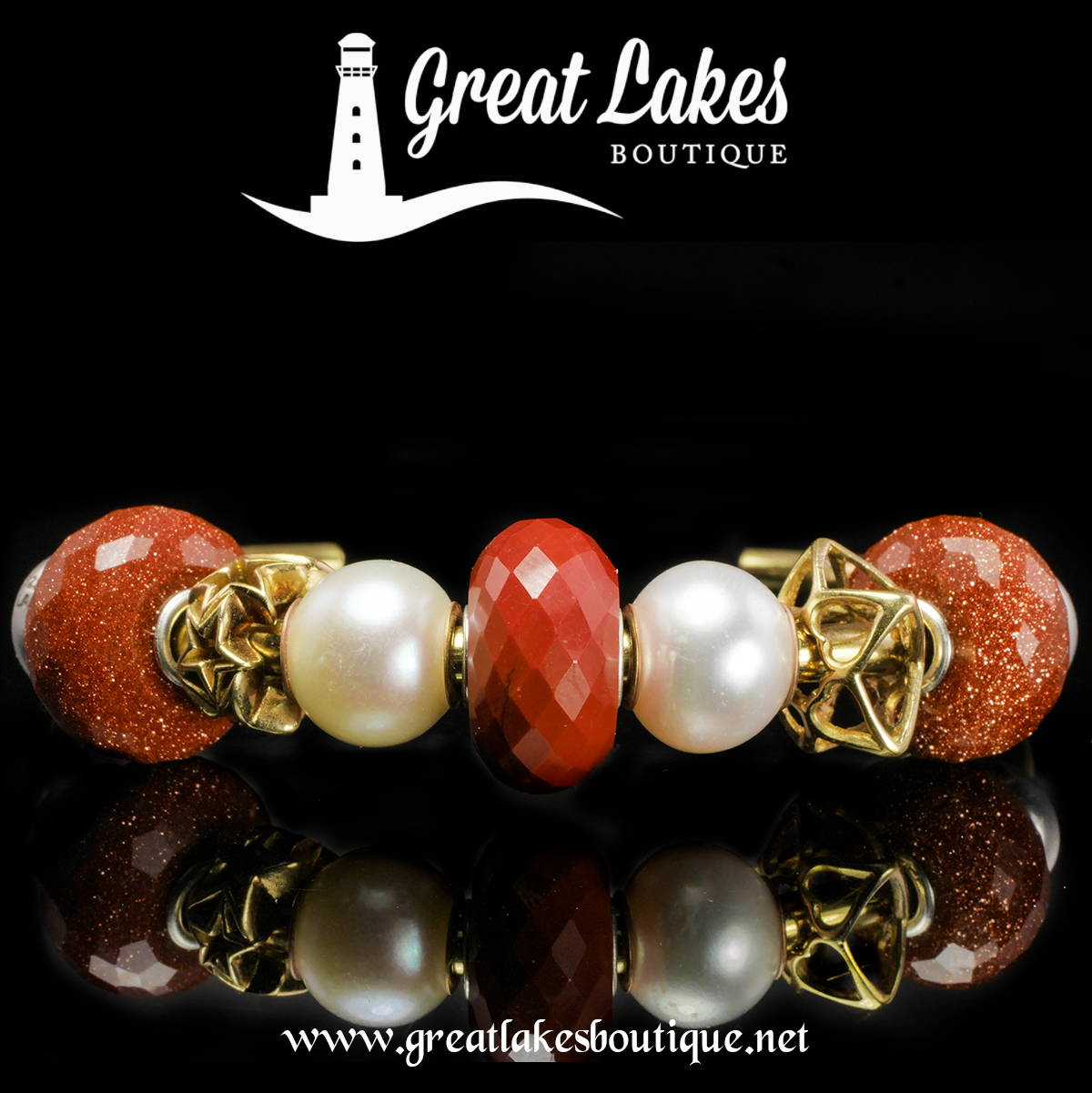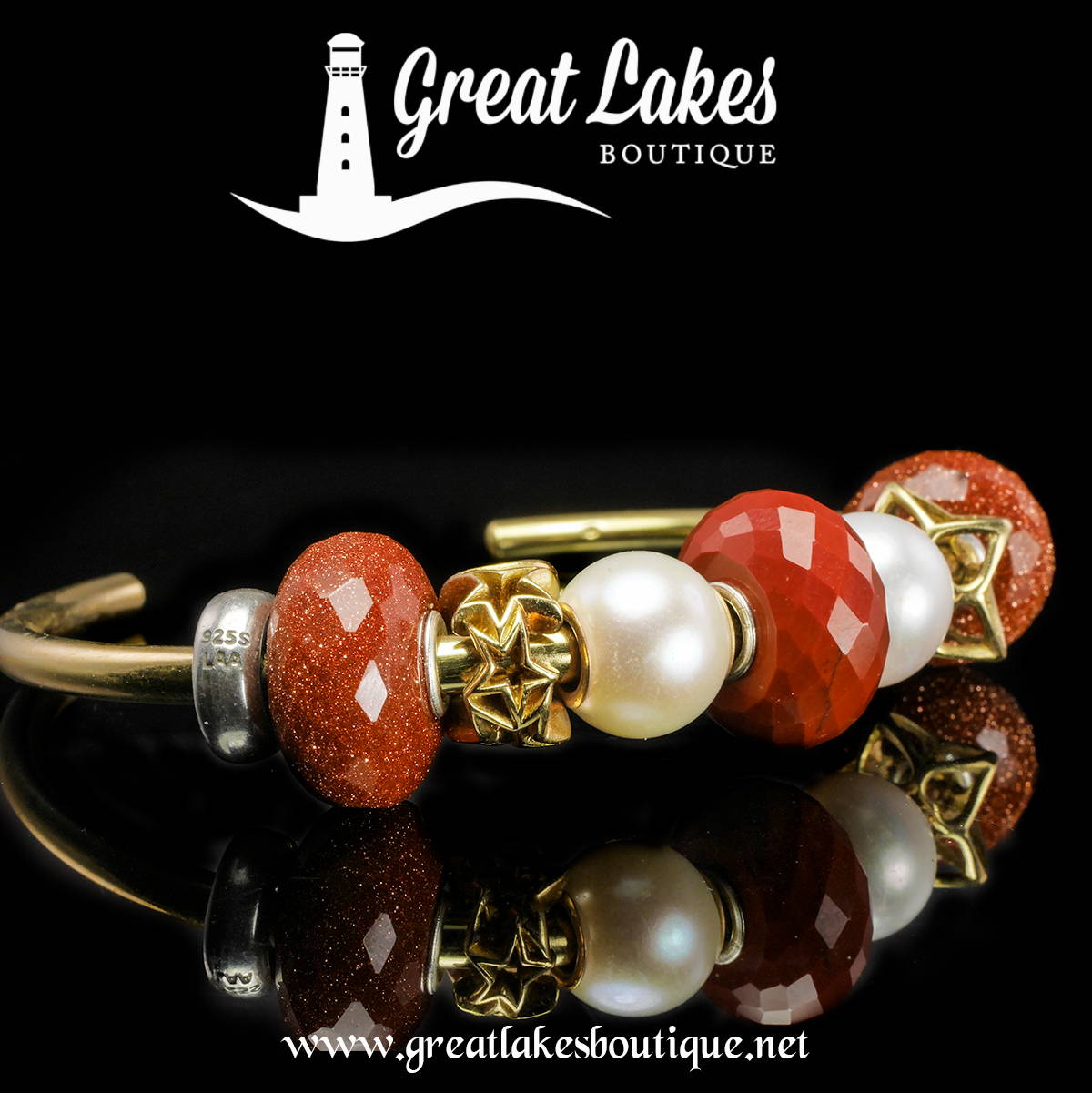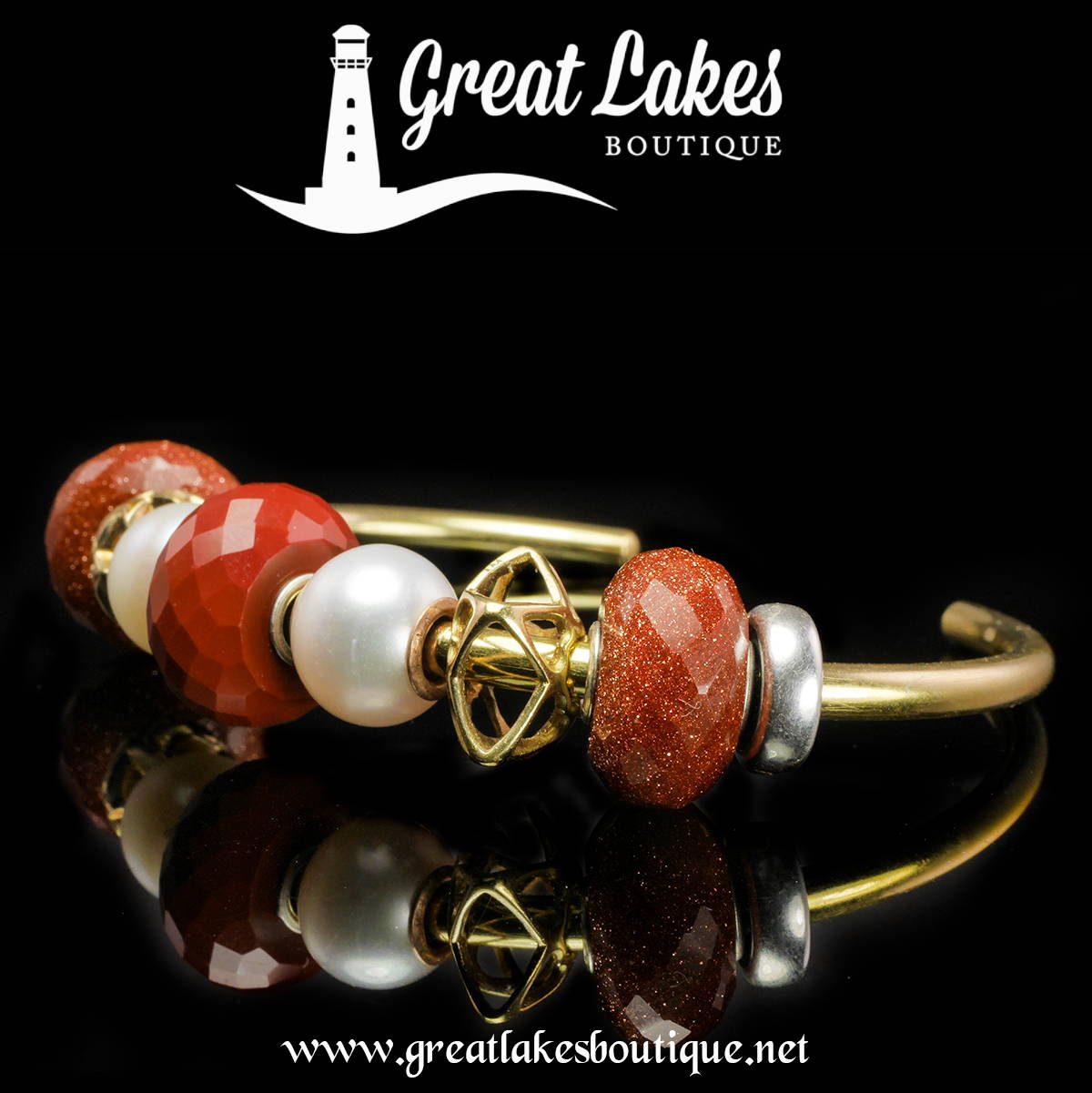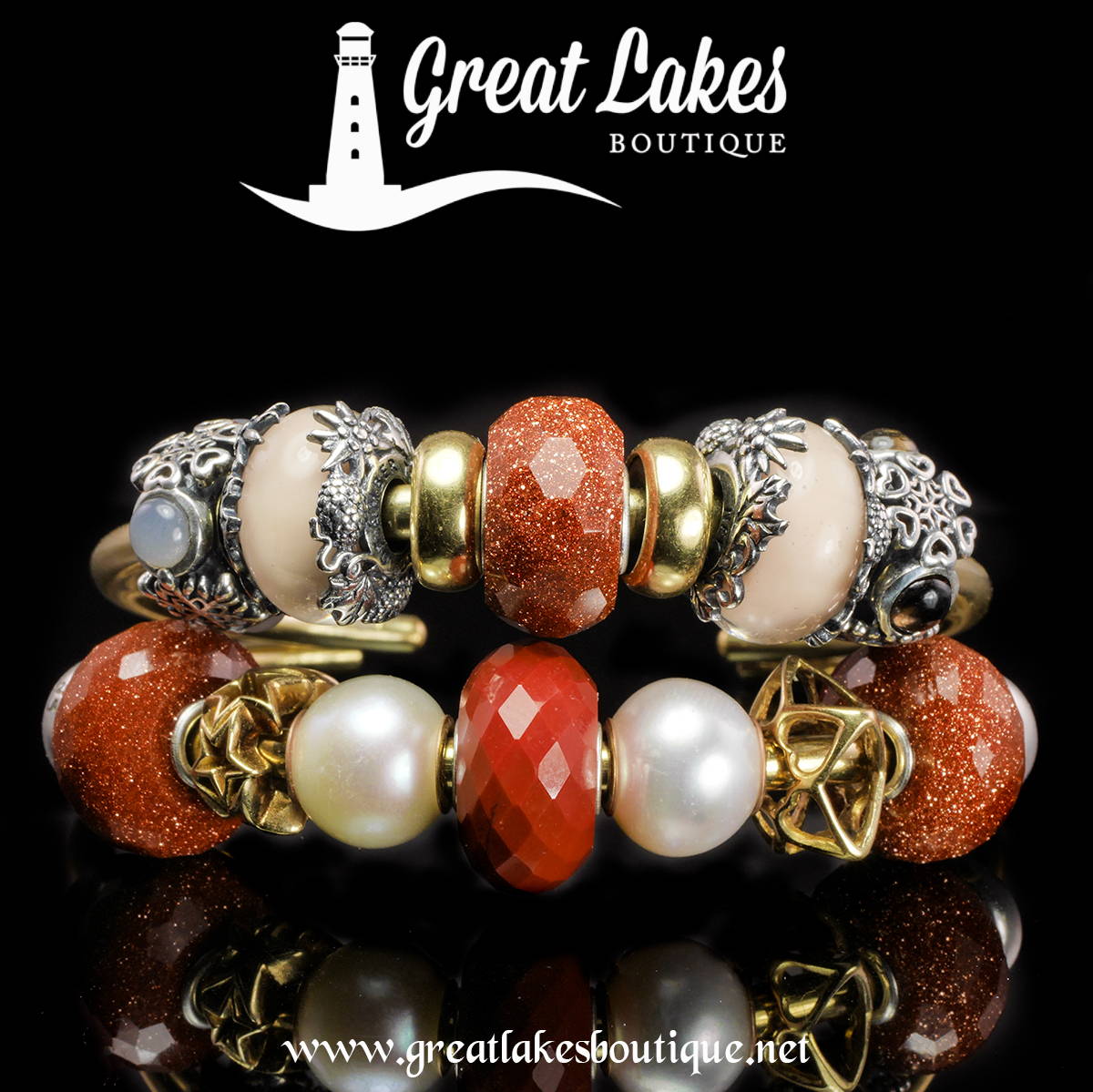 Loving the end result, I opted to add a second bangle with beads predominantly from The Palace of Amber.
The focal here is their brown sandstone, teamed with two of the Winter Rose decorative glass and then the two versions of the Silent Night Stopper. (Please be aware Silent Night is very low on stock now so if you want those, be sure to order soon.)
It's a little cooler in tones compared to the Trollbeads and I'll admit I prefer the warmth of the gold with these terracotta shades.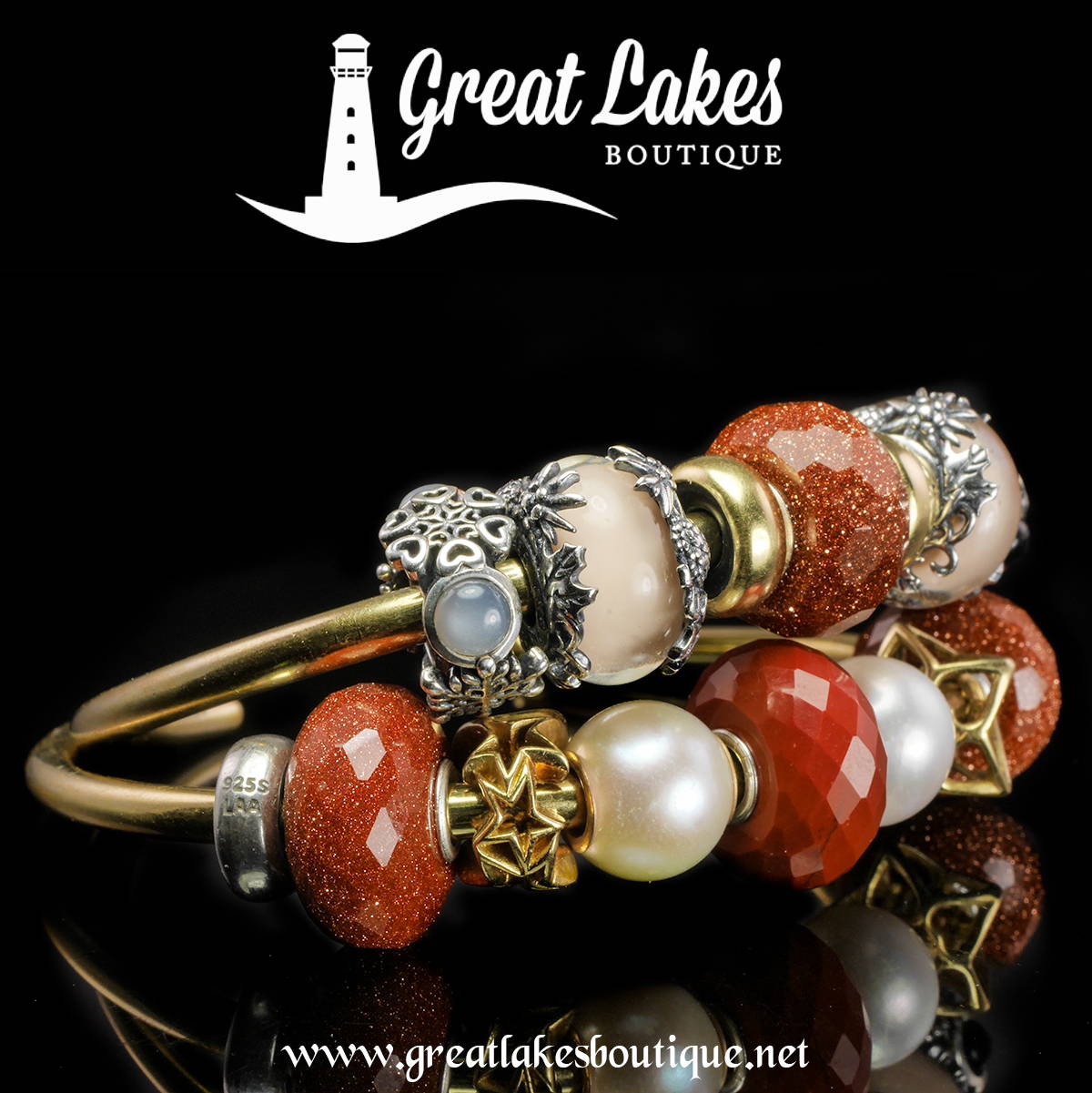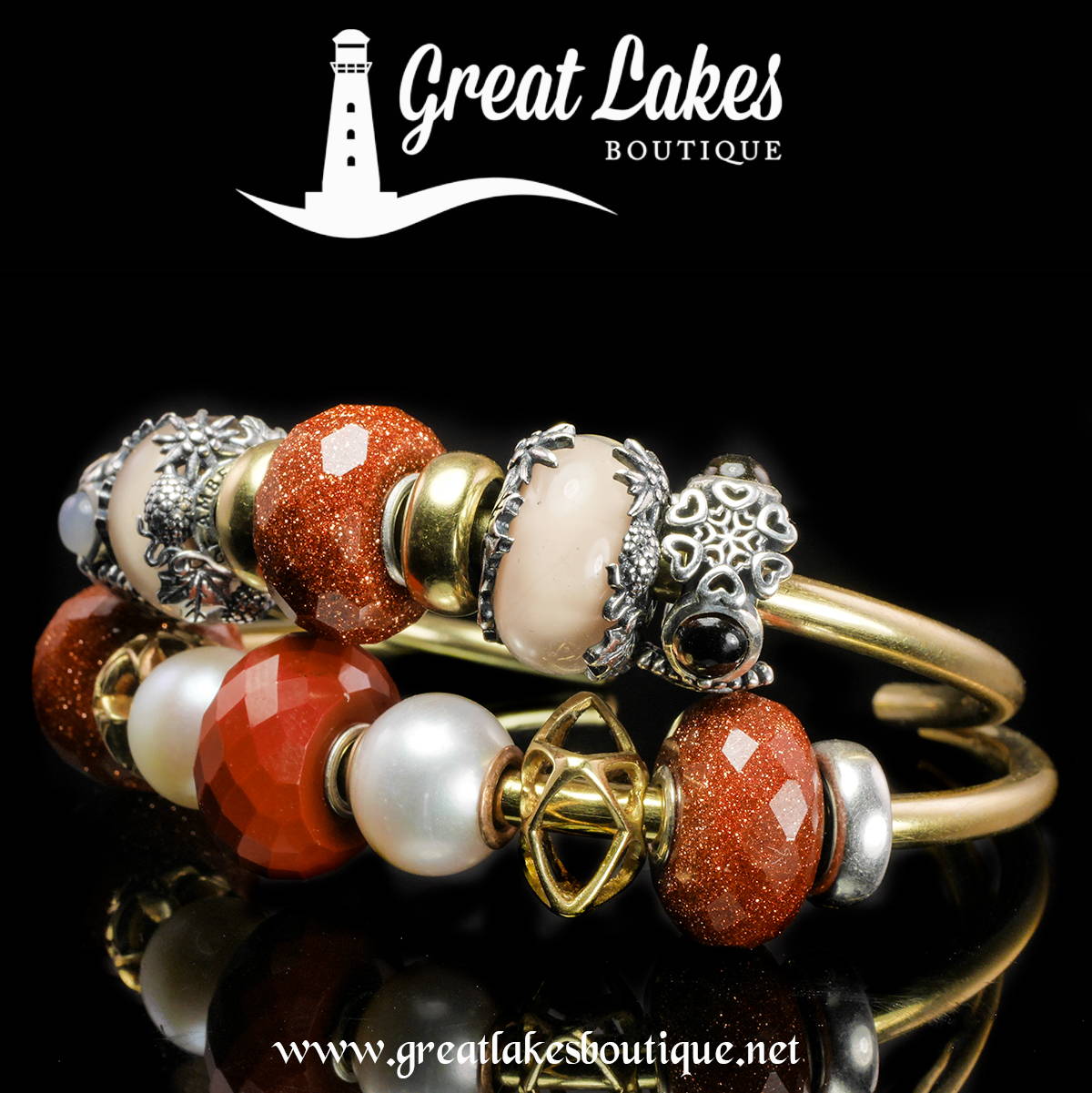 Finally on the wrist I added The Palace of Amber Skull Bangle in between the two. Unfortunately it wouldn't sit in between these two bangles for photography but when worn it added a gold frame between the two bangles.