This Trollbeads blog shares live images and initial opinions on the Trollbeads Starlight Collection for the winter & holidays 2020.
Today sees the launch of the Trollbeads Starlight Collection and for those confused, this is the winter or Christmas 2020 release. If the brand stay true to their usual yearly releases, this is the final large release of 2020 but do remember the Trollbeads Black Friday bead has also still yet to launch and there's always a lot of excitement surround that weekend.
For now we want to talk about the winter release. There are ten new glass beads, two of which are limited editions and six of which see a return of that appealing $39 price point. There's one gold bead, one lock, one ring and a total of sixteen silver beads, twelve of which comprise a new set of zodiac stars.
The Trollbeads Christmas Wish is one of the two limited editions and this bead varies enormously. The base is reminiscent of the milky way or perhaps the aurora and small white stars then float on the surface.
You'll find variation in both size and the base of these beads. Some have thick ribbons of color, some very thin. Some have more green where some are predominantly blue. That's actually great news as it should allow collectors to choose versions to suit their own tastes or bracelet.
It's an exceptionally pretty glass bead for those of us who love the star theme.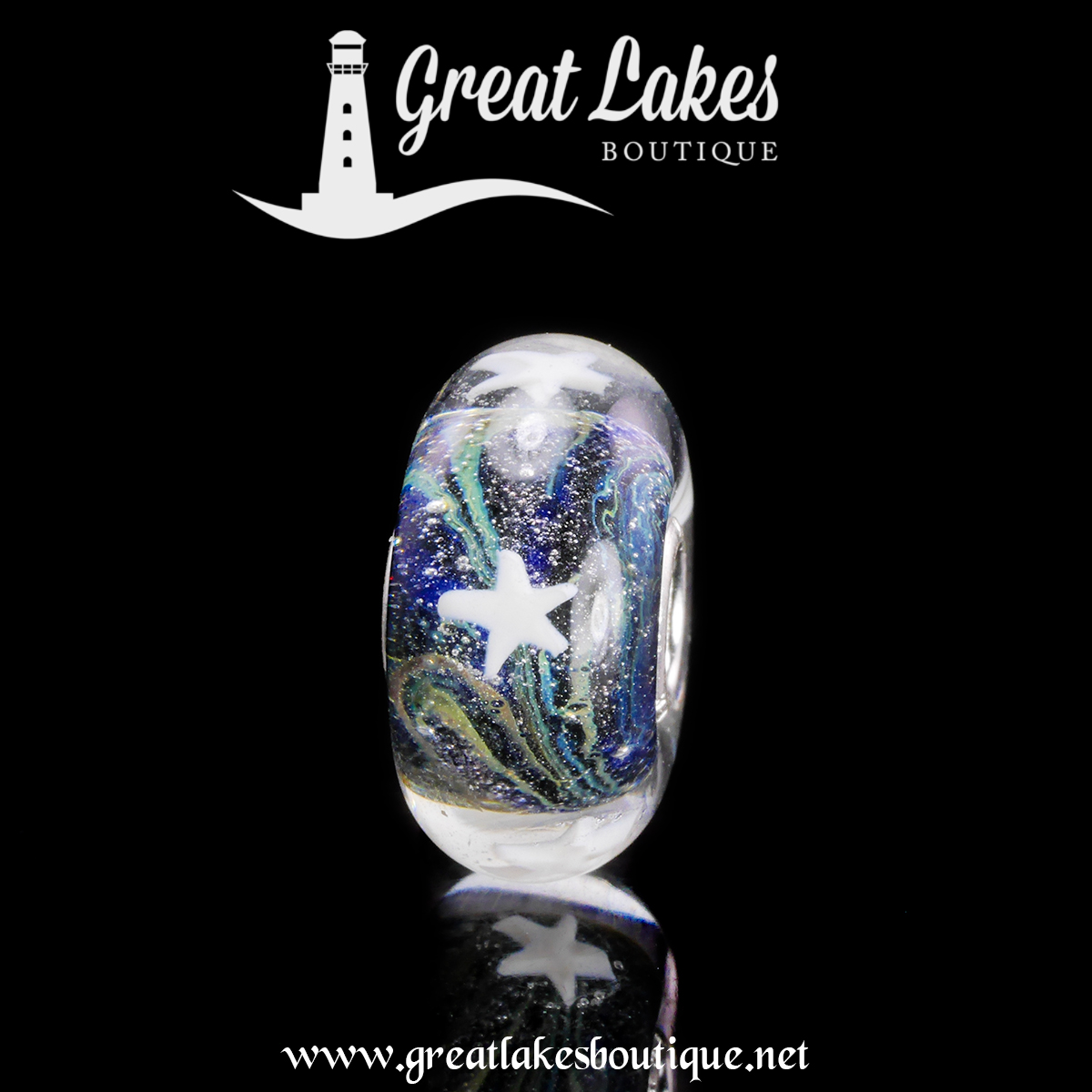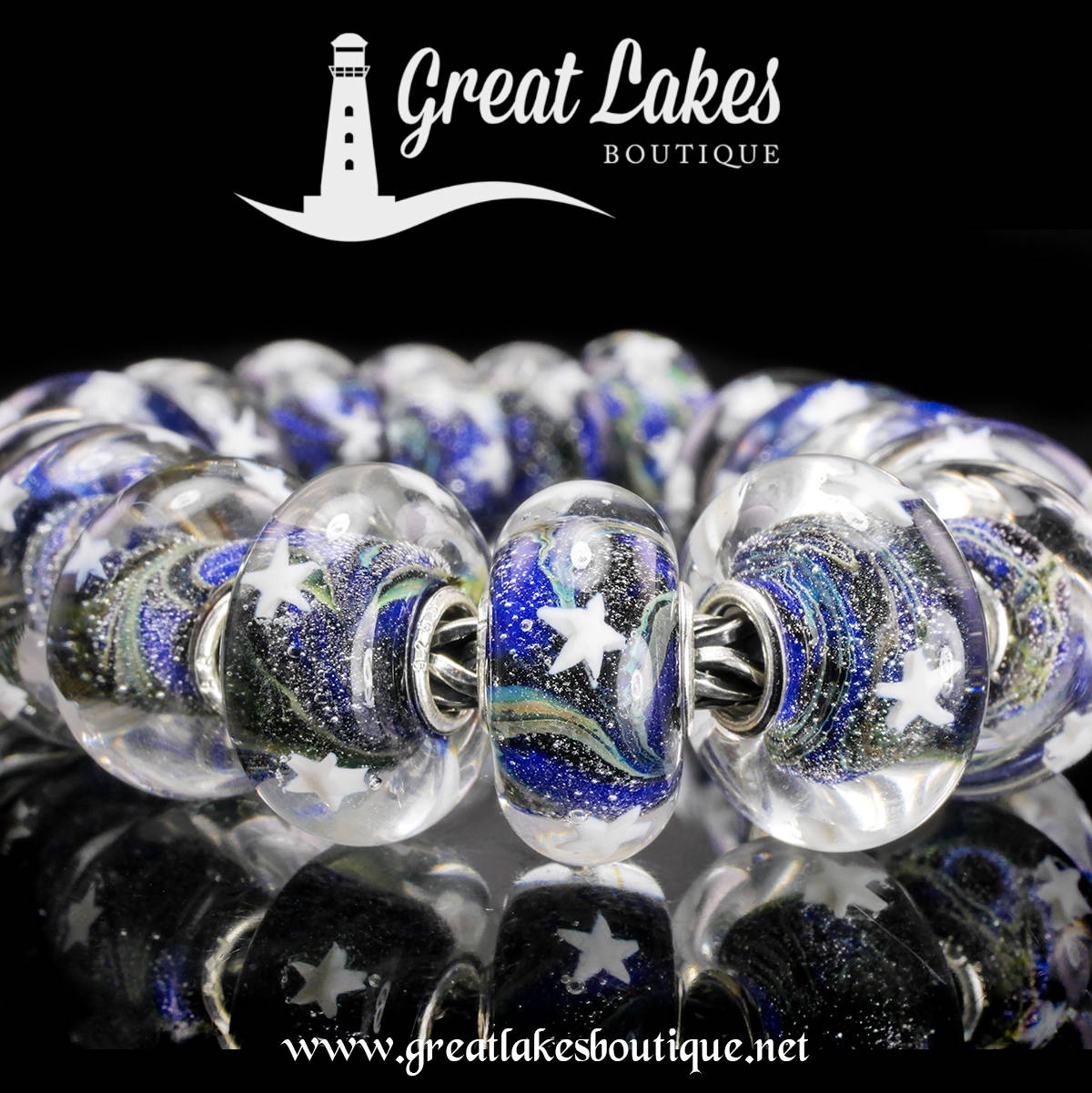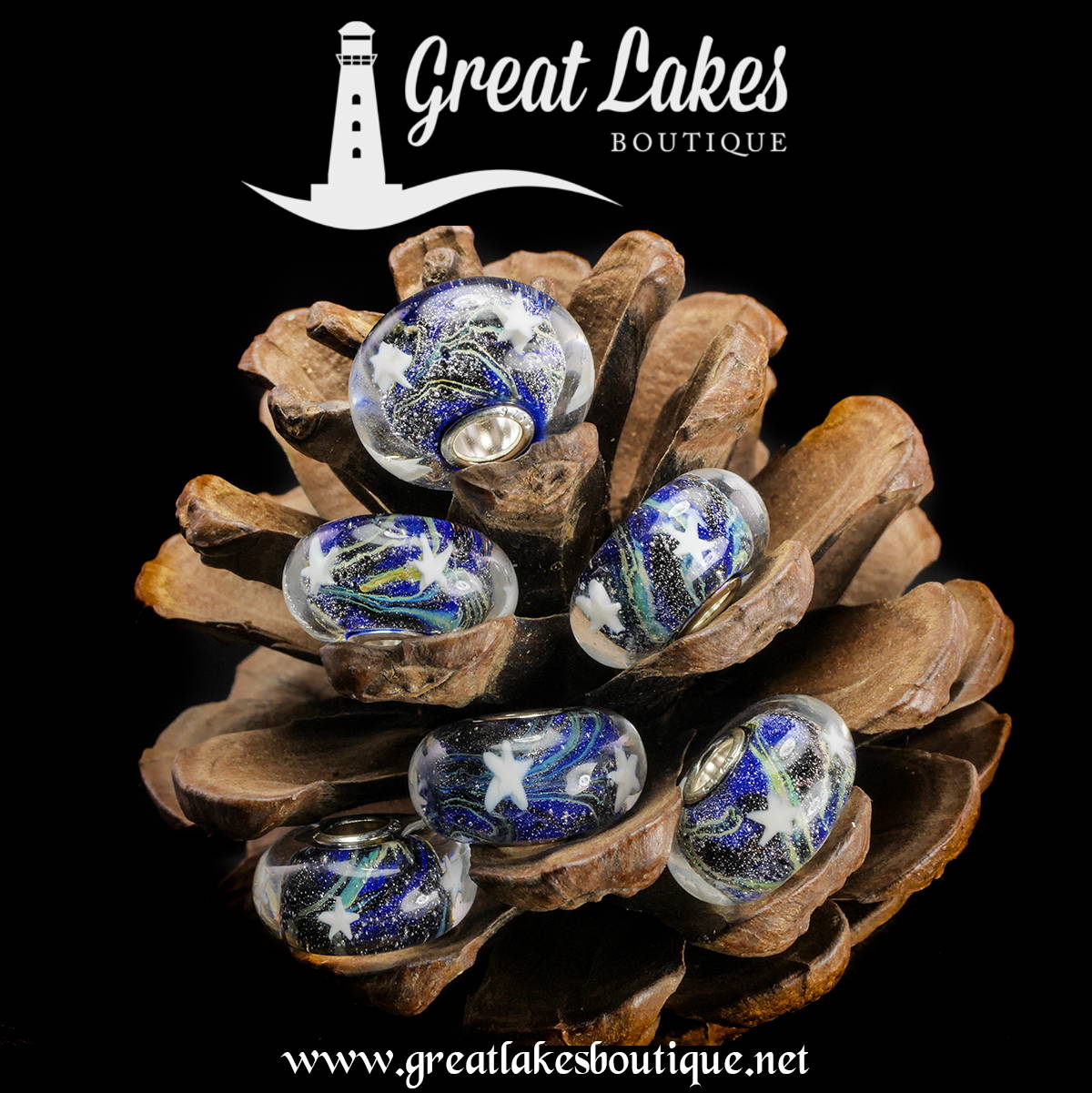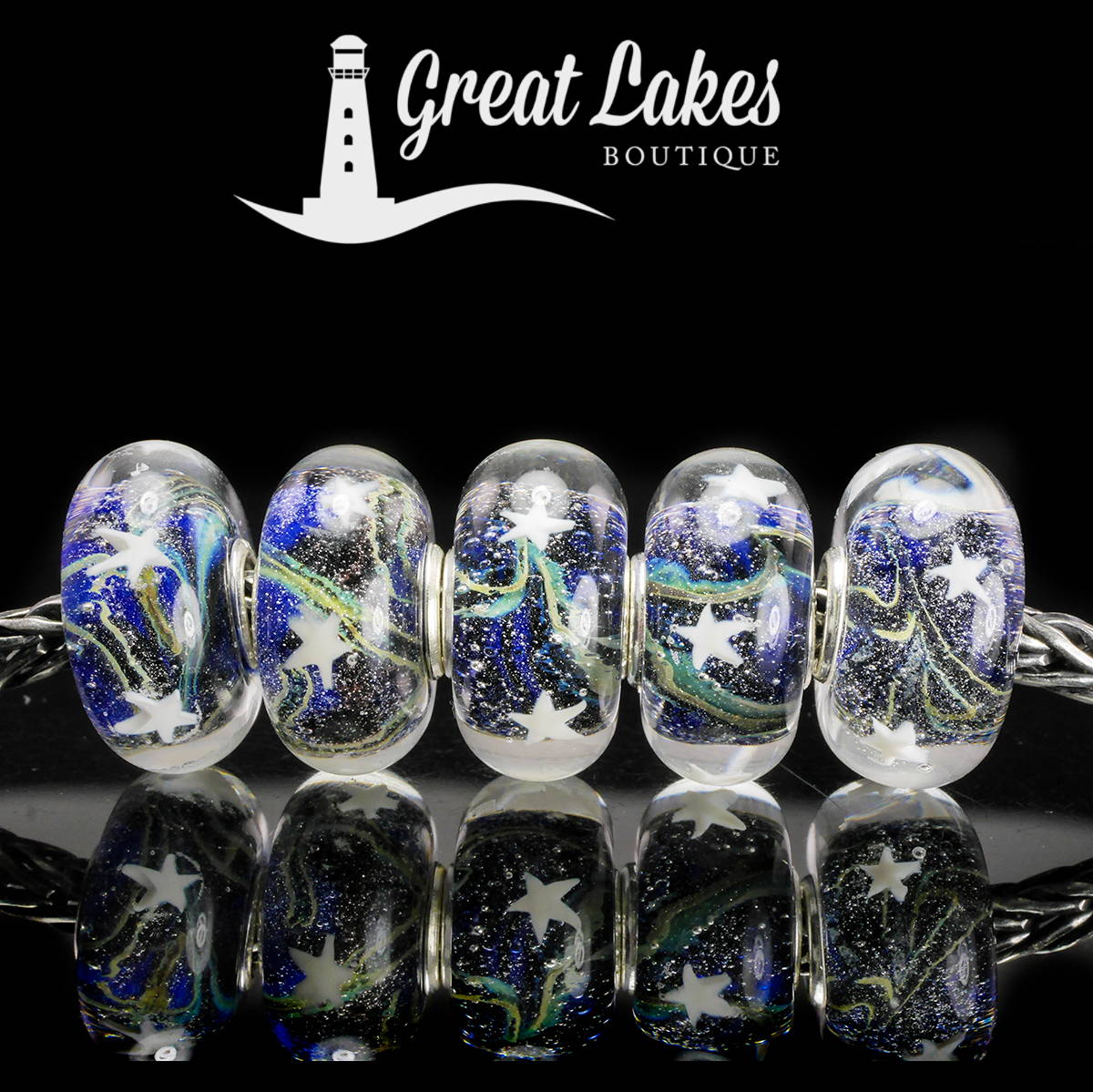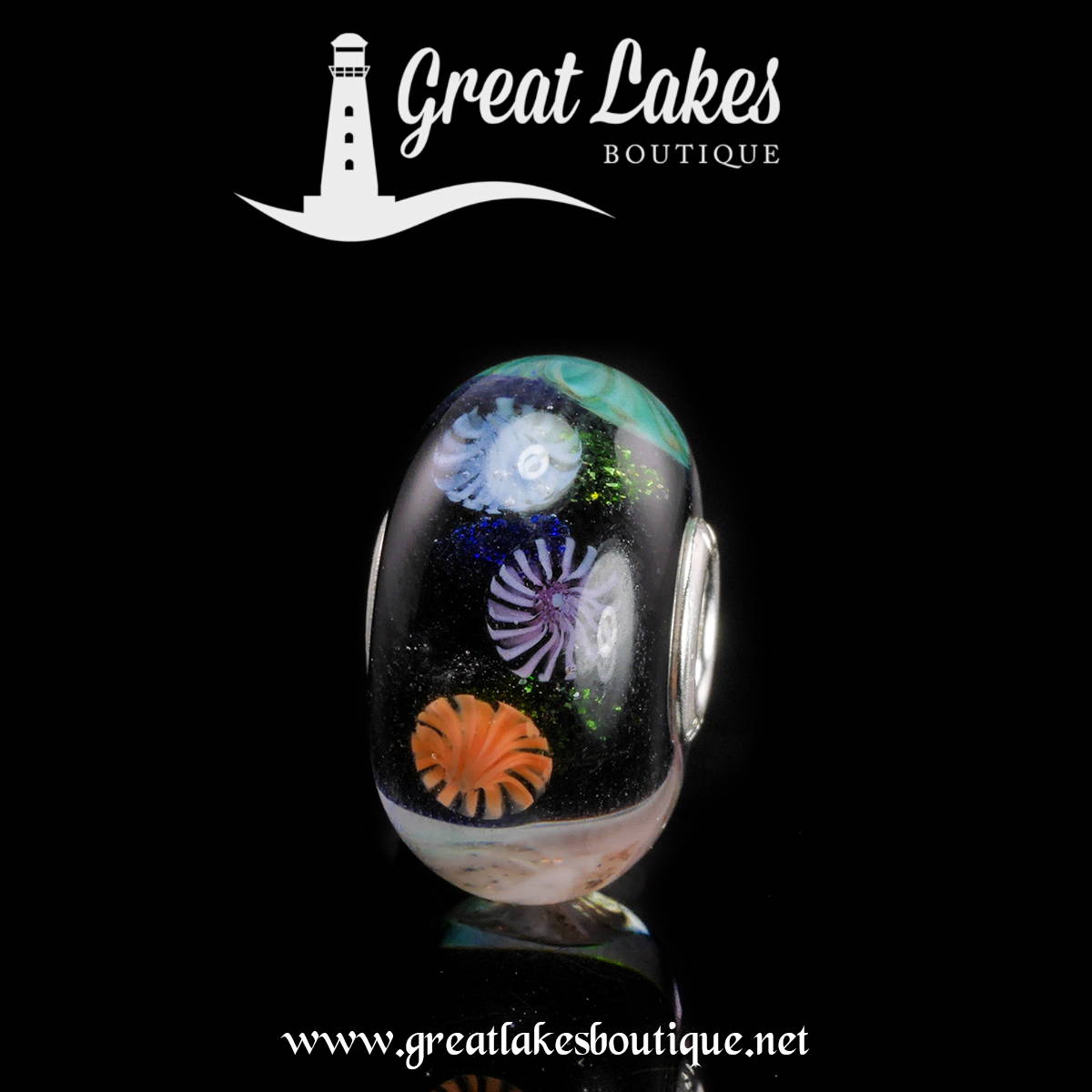 The second of the limited editions is the Trollbeads New Year Celebration. This is a much brighter version of the Happy New Year glass from last year.
Though the base of this bead is black, it does have green glitter "splashes" on it. You don't initially notice these as the eyes are automatically drawn to those firework details.
The latter are very well executed. Of the stock we've received all of them are very precise. There's been no messy lines and the colors are fantastic.
These also seem a little more consistent in their size too which is always good news for those who crave consistency.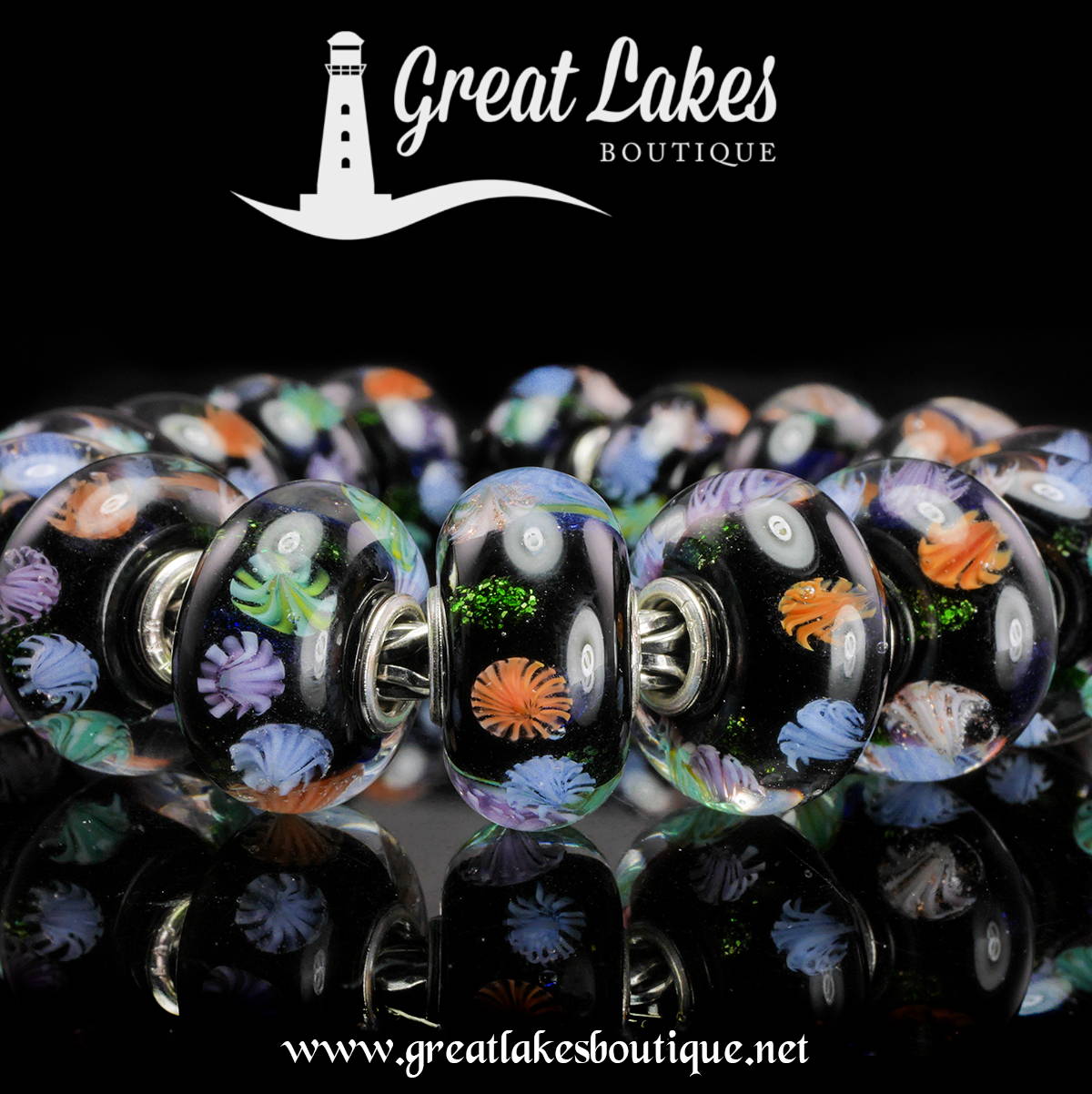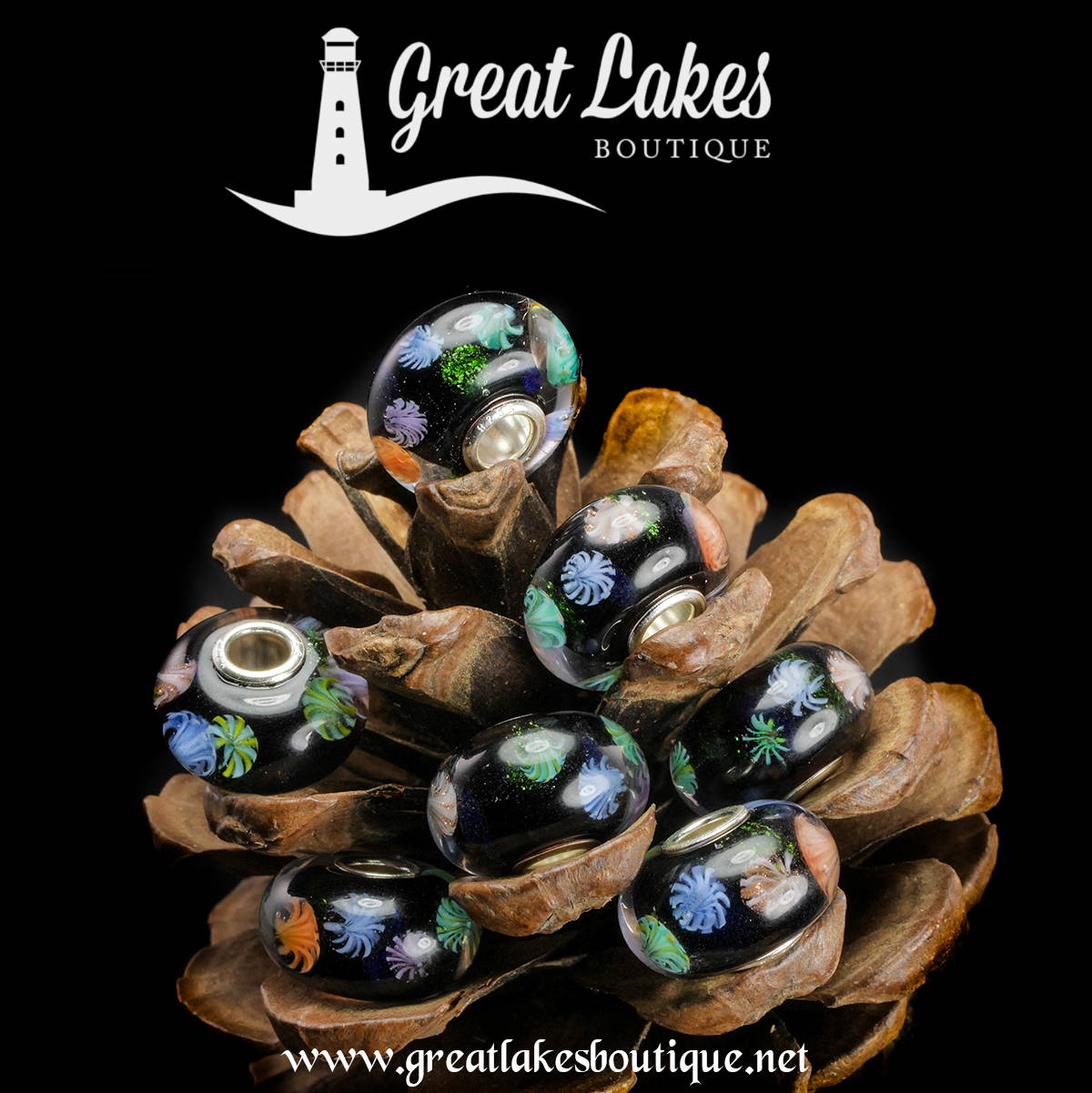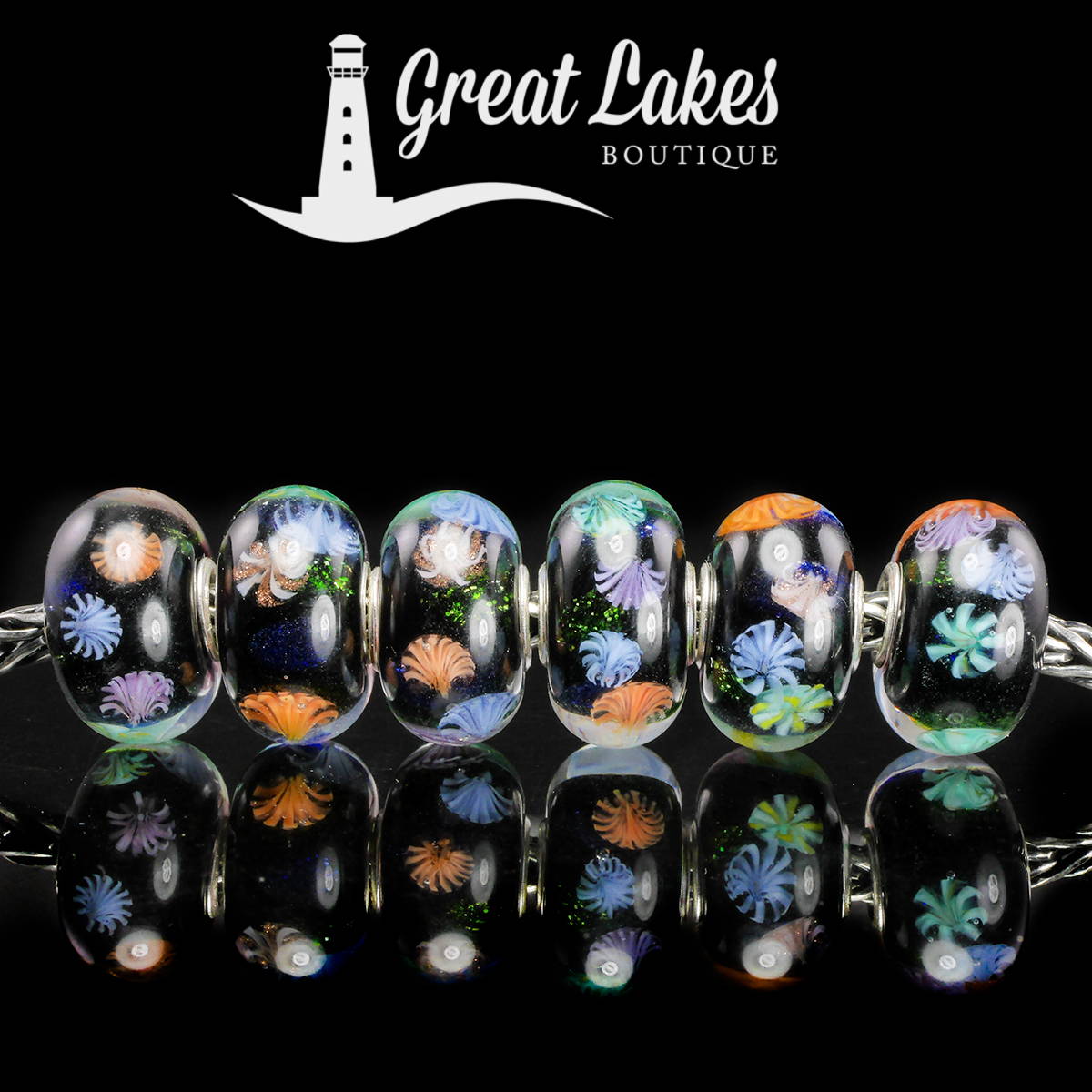 This biggest surprise for me with this release is just how much I love the Trollbeads Bubble Joy Kit. Once again the colors blend beautifully together and it's a kit I'd recommend in it's entirety for that reason.
It was such a welcome surprise to see the return of $39 glass as they're very accessible. When purchasing this complete kit one bead is also free out of the set too, making it such good value.
If I had to cherry pick favorites, the Trollbeads Sienna Bubble Joy (which I'd best describe as an ochre shade,) has really surprised me. The shade is unusual but teamed with the blues of Midnight Bubble Joy or the gray of Misty Bubble Joy, the effect is so striking!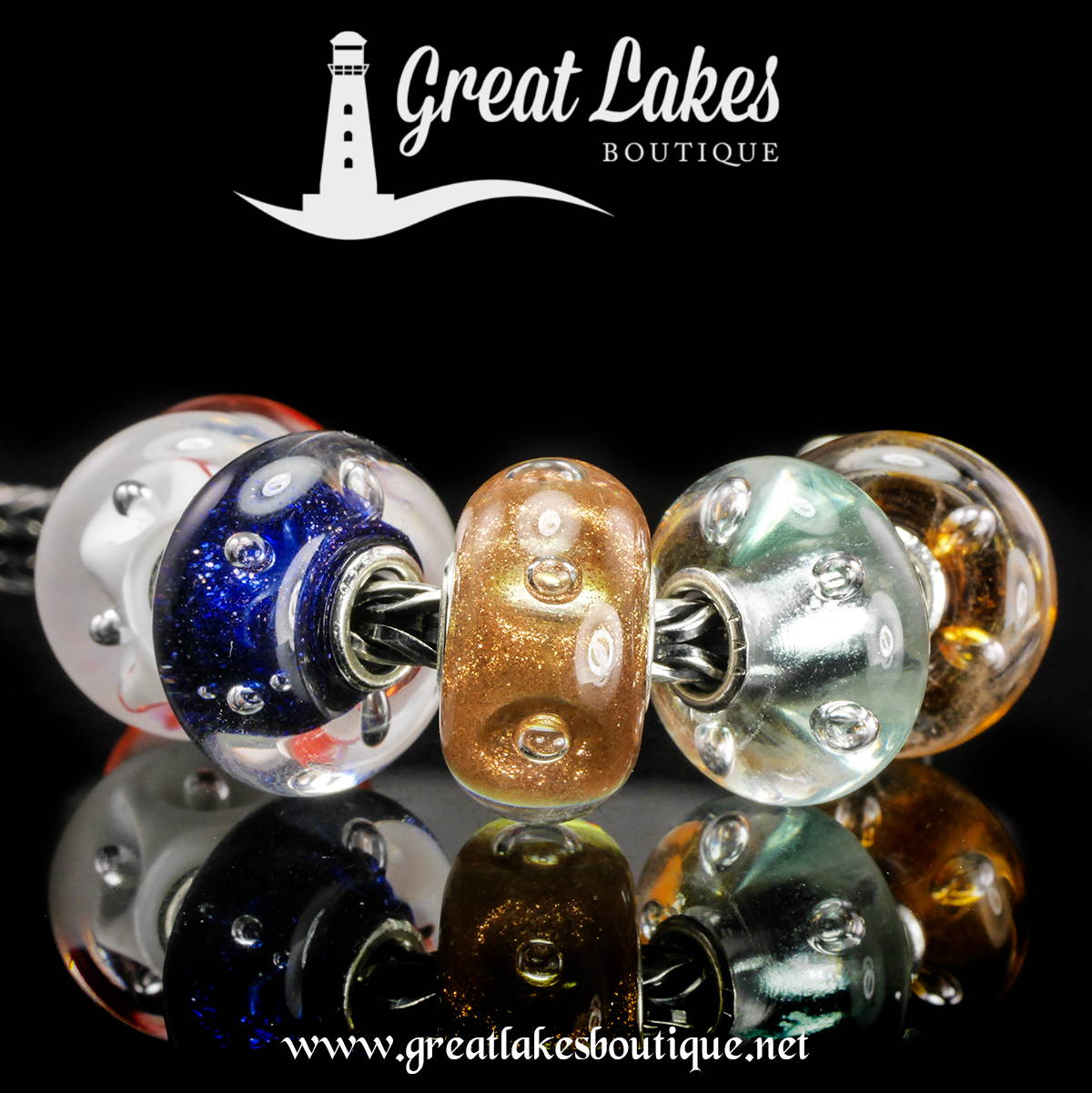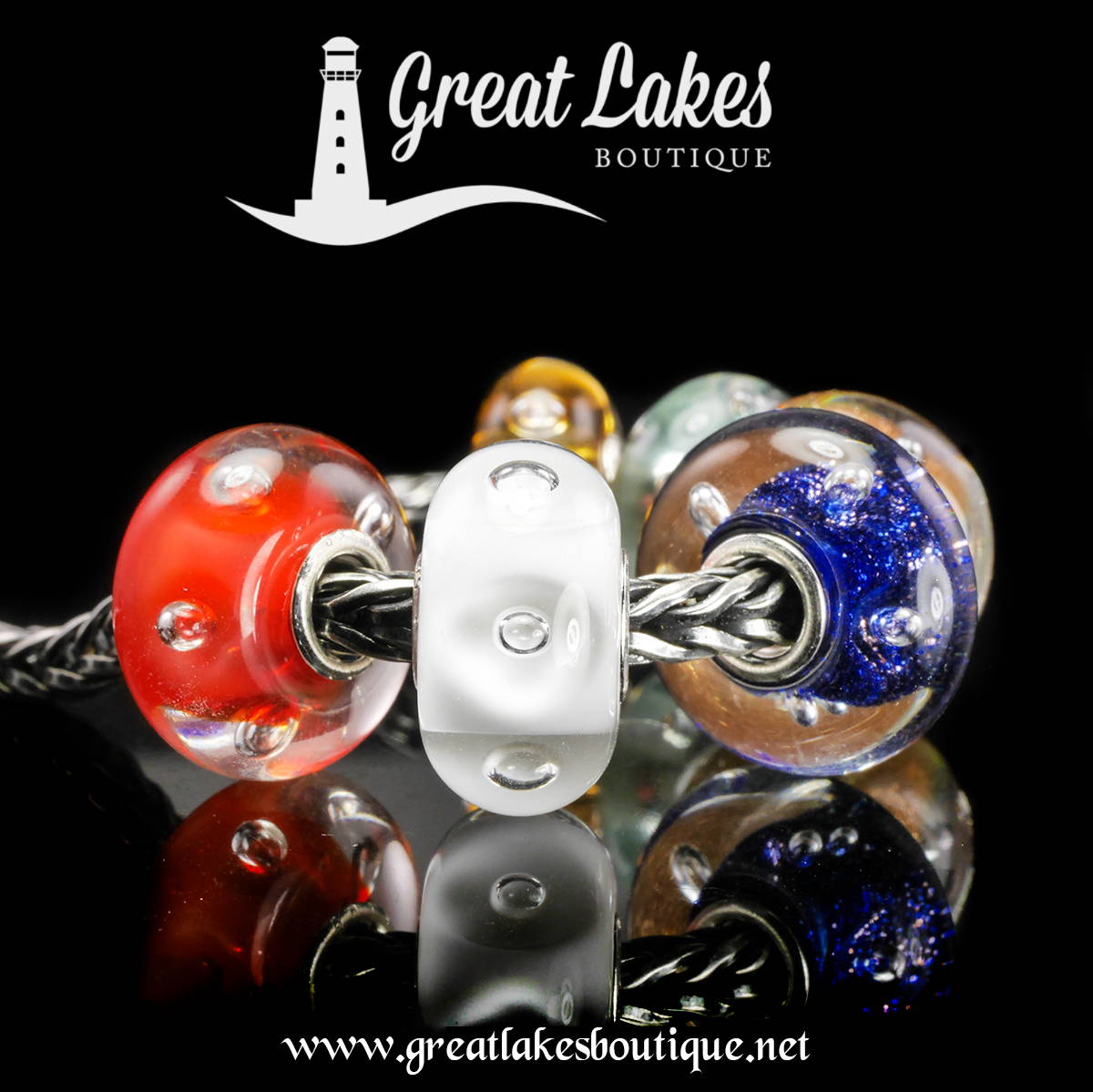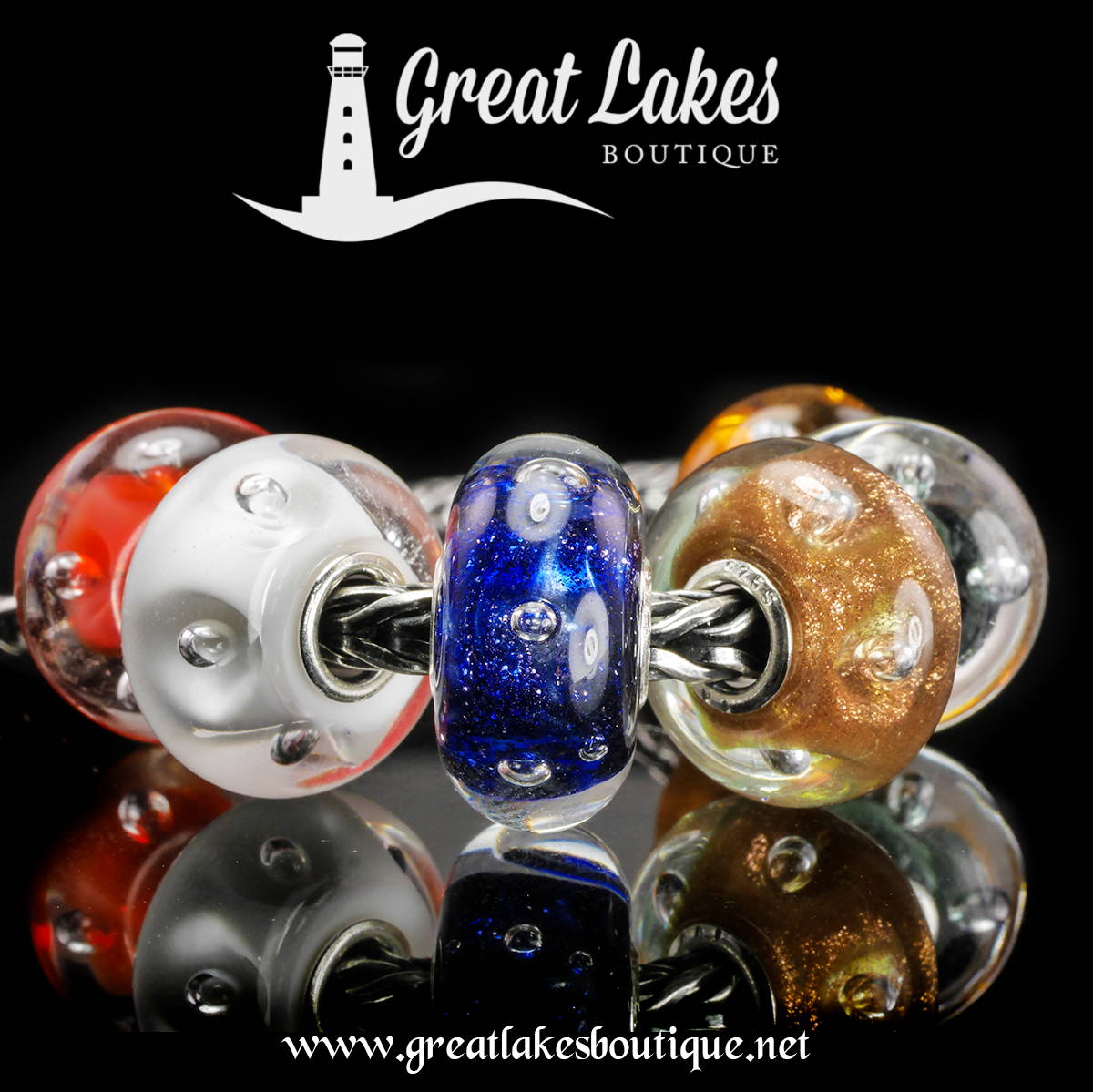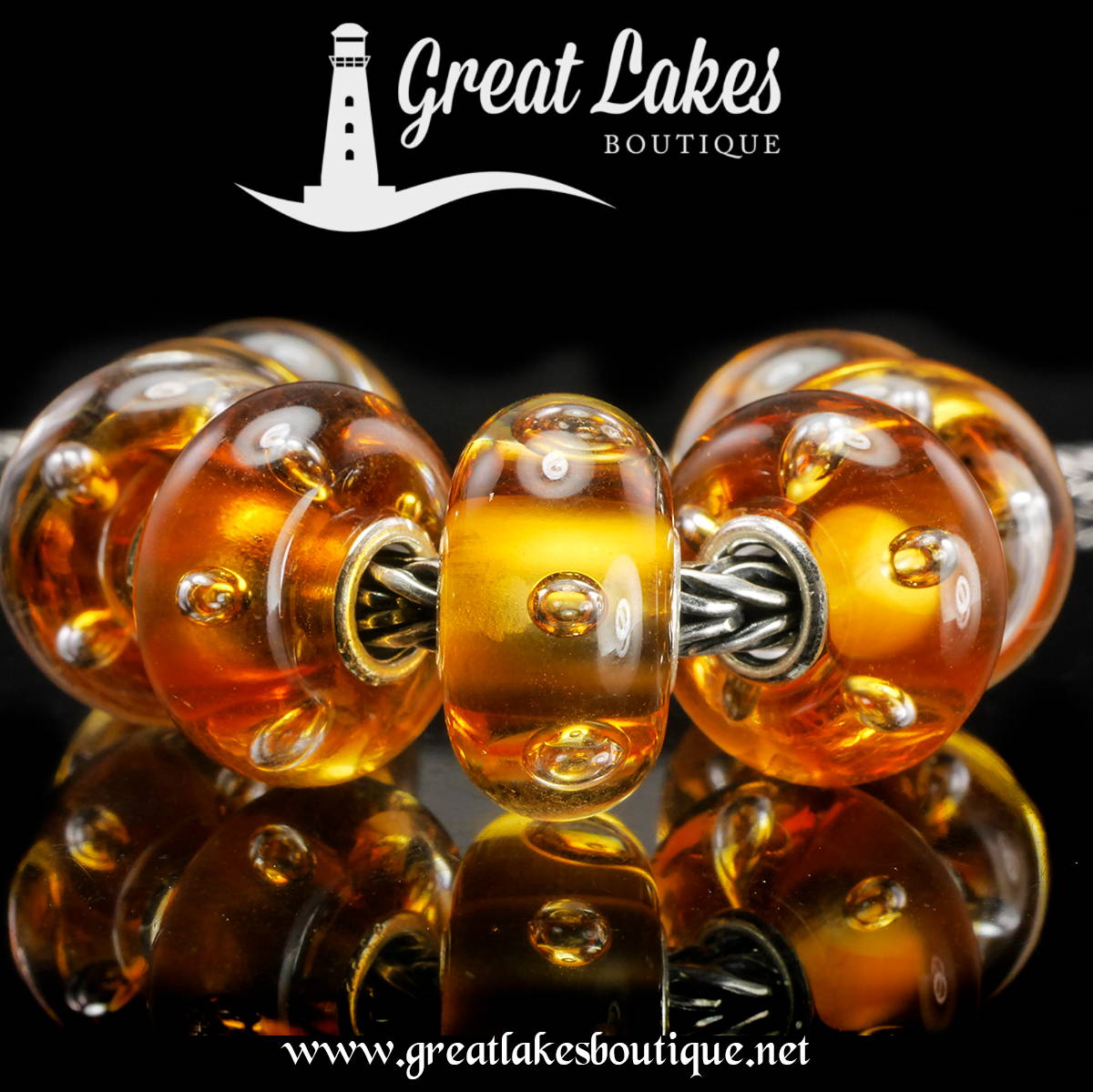 All of the Bubble Joy Kit are on the smaller side which I prefer but I know some people don't. These have been very consistent in the sizing however and again that's always good news for collectors.
Pictured here is the Sienna Bubble Joy and it's very unusual shade. I think perhaps part of the appeal for me personally is that it feels representative of all and winter afternoon sun, when it takes on such a golden hue if not at all actually warming.
We'll be experimenting a little more with all of these glass beads in coming days.
The Trollbeads Shimmer Bubble Joy also deserves a special mention but for a completely different reason.
Last year when the Sense of Shimmer launched for Black Friday, there were some collectors who really disliked it's olive green overlay. I actually liked the contrast it delivered but I could understand why some just wanted the sparkle.
Shimmer Bubble Joy could be a really good alternative for you. You get the sparkle in the exact same shade but as a smooth design and no overlay. There is a little variation in just how much glitter is in each bead but live images should help with that.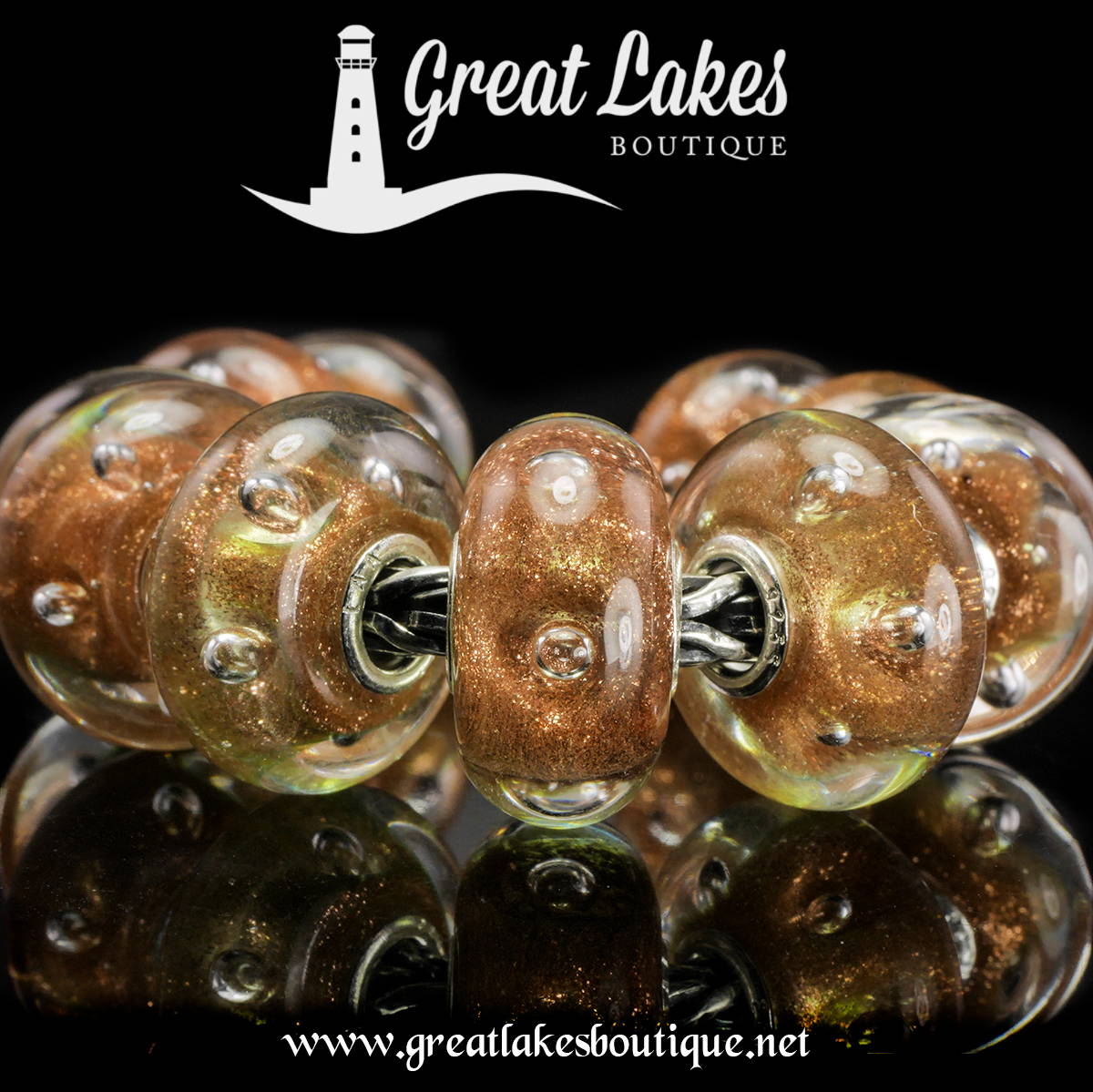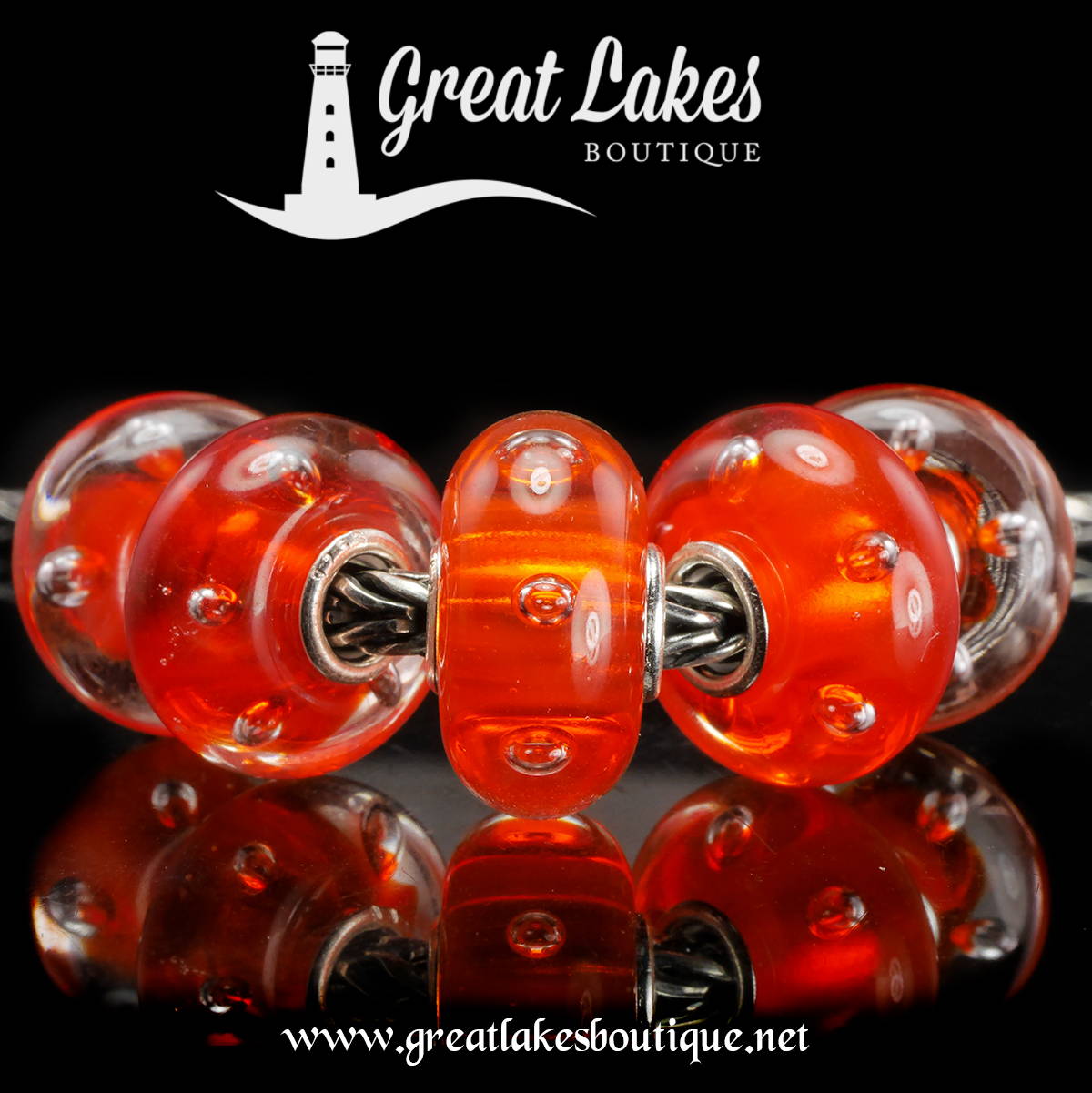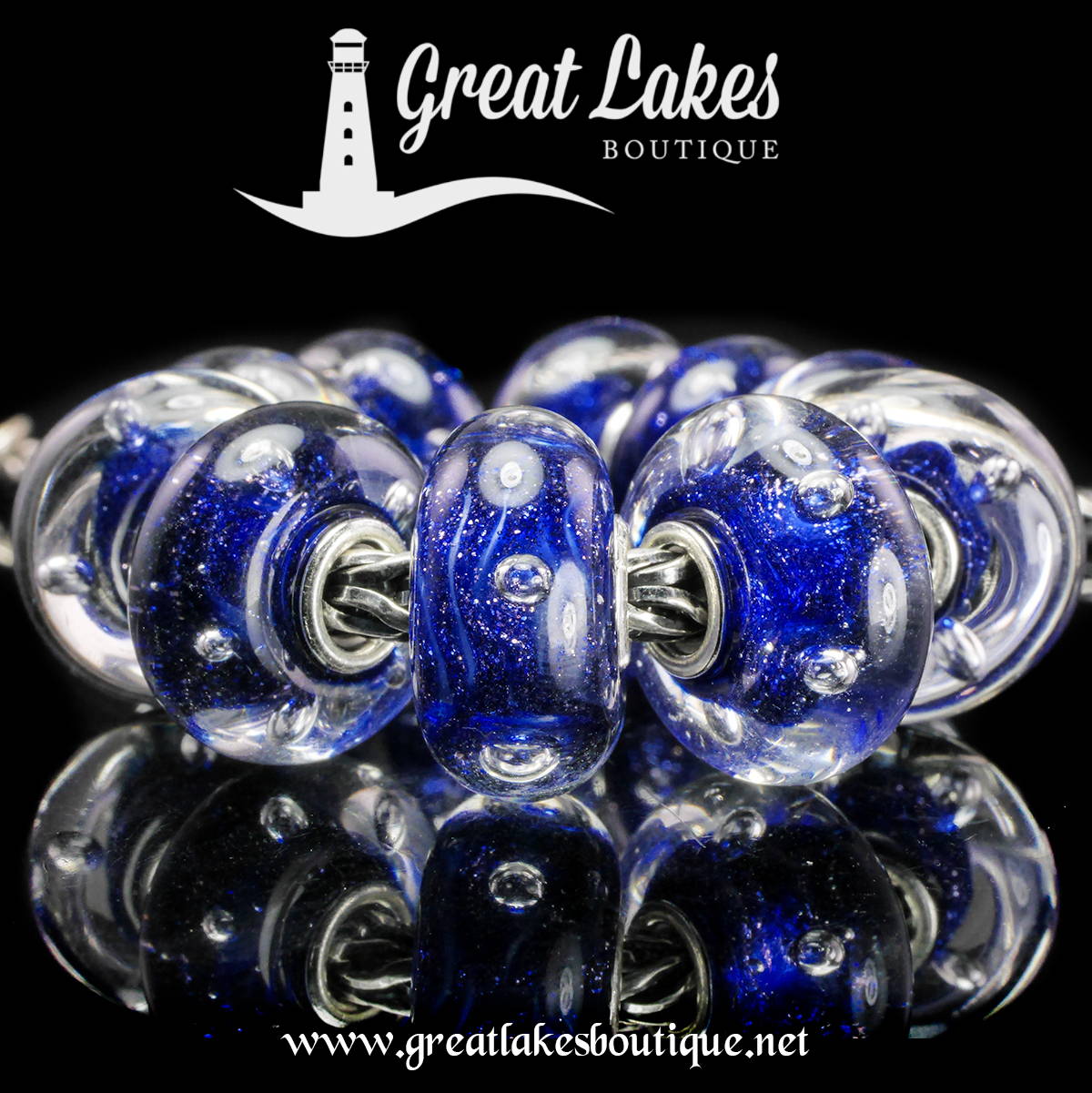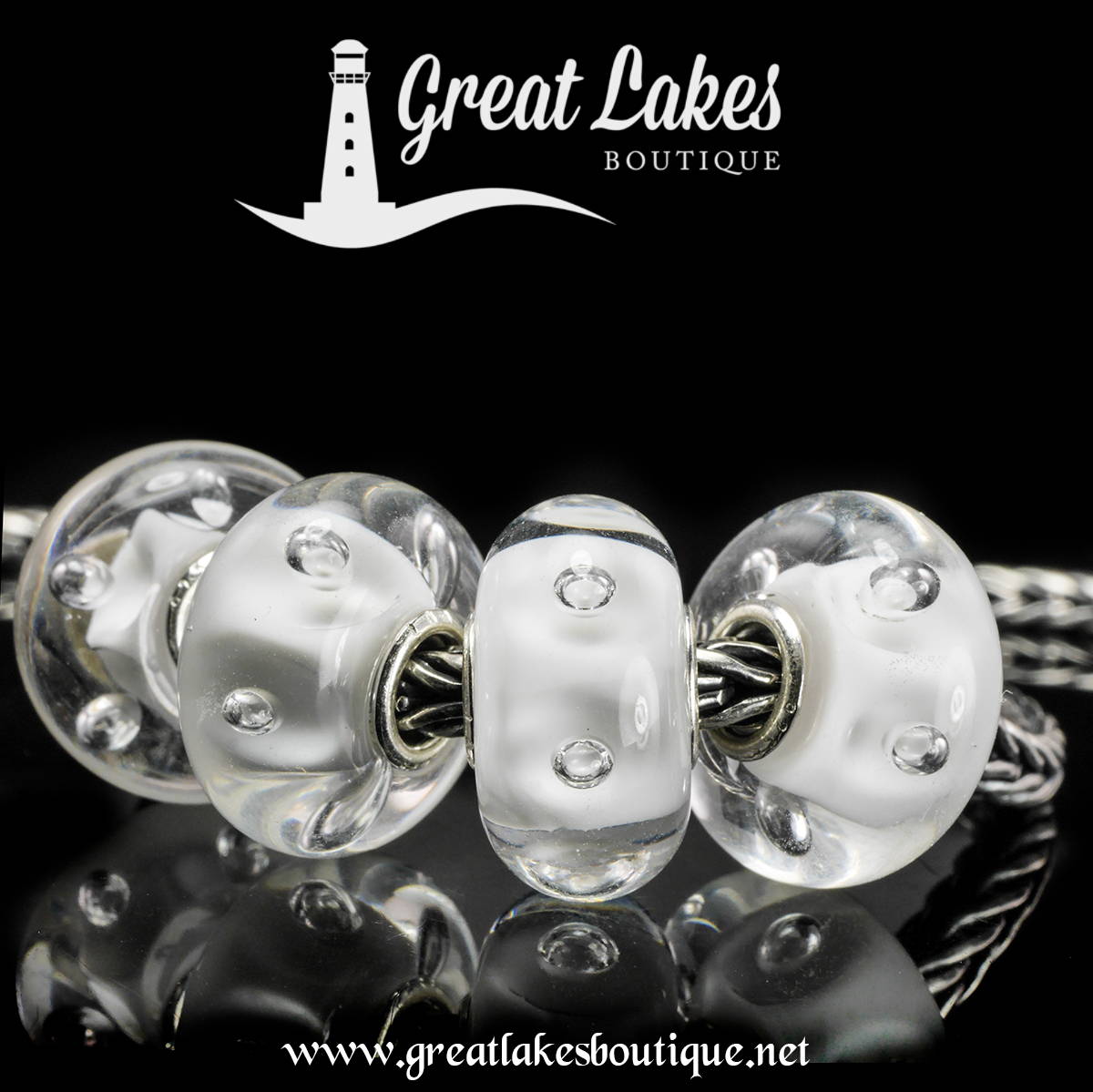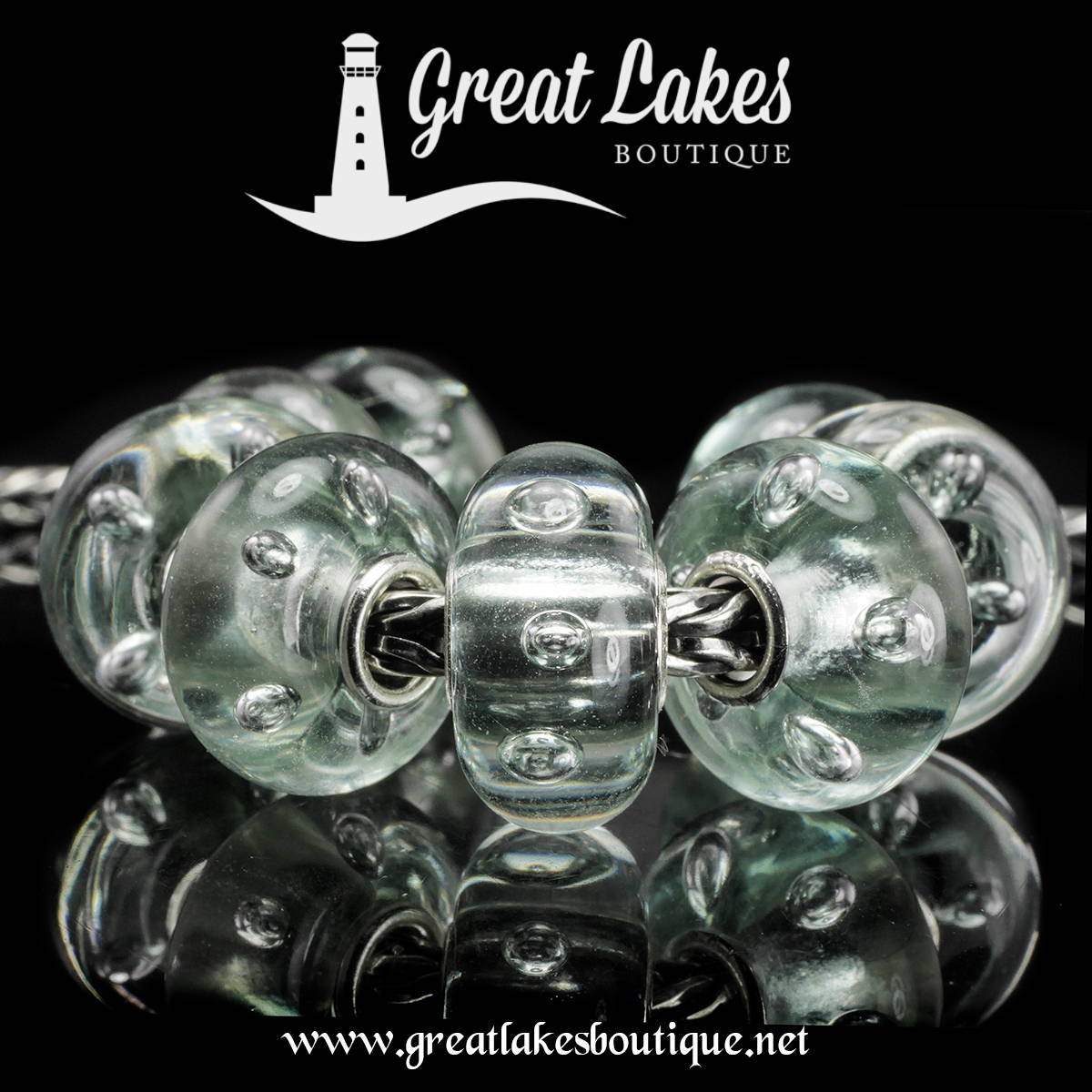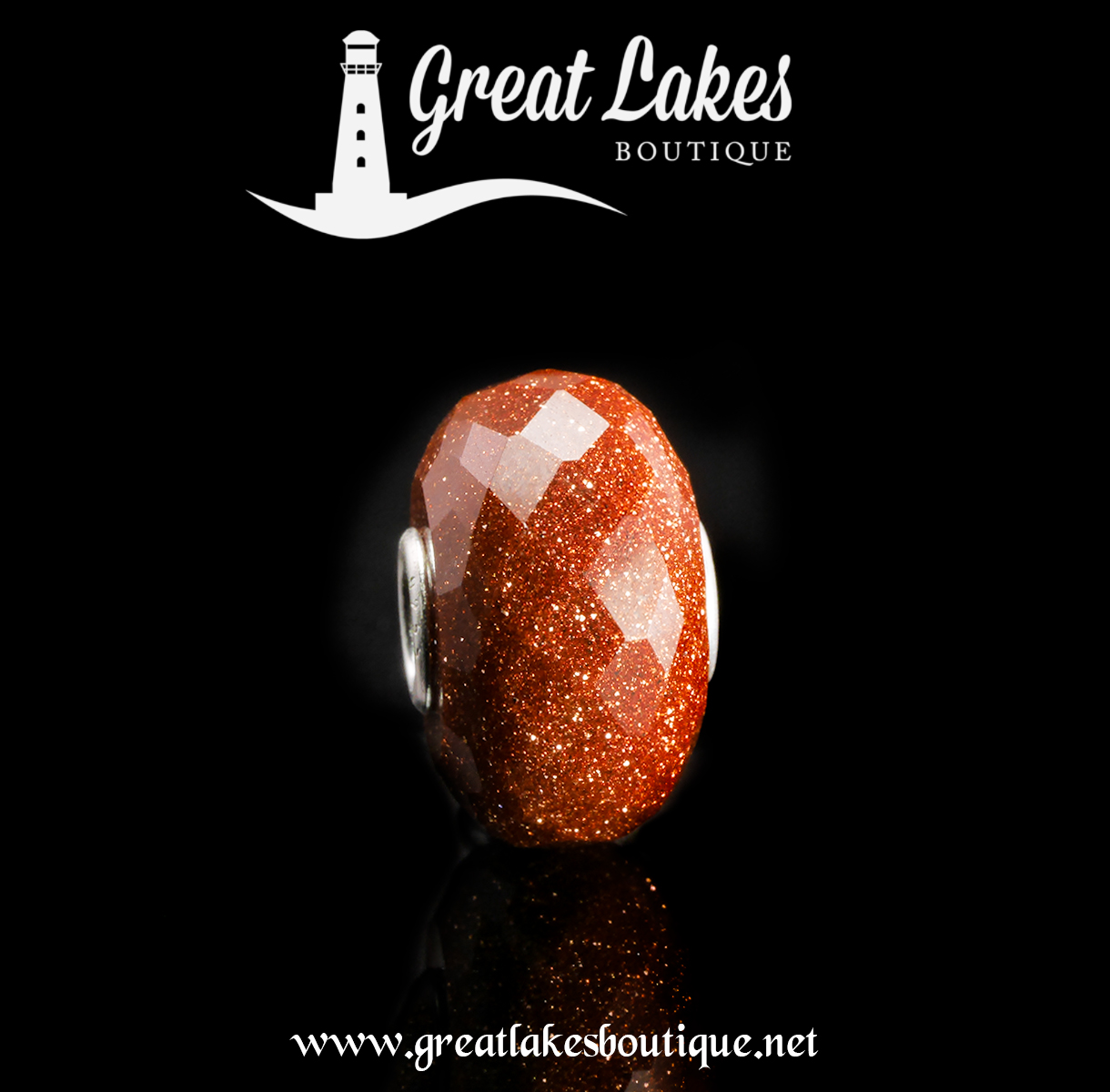 The final two glass beads are the new Trollbeads Faceted Goldstone and Trollbeads Faceted Blue Goldstone. To clarify despite their names, goldstone is glass.
Of the two we predicted we'd gravitate towards the Blue Goldstone and actually this hasn't been the case. We're loving the cinder shades of the browner version. It also seems to be the more sparkly of the two. (I have no idea why this is, it must be something to do with the glass itself) but this bead is stunning. With Thanksgiving fast approaching this would be one of our second must haves.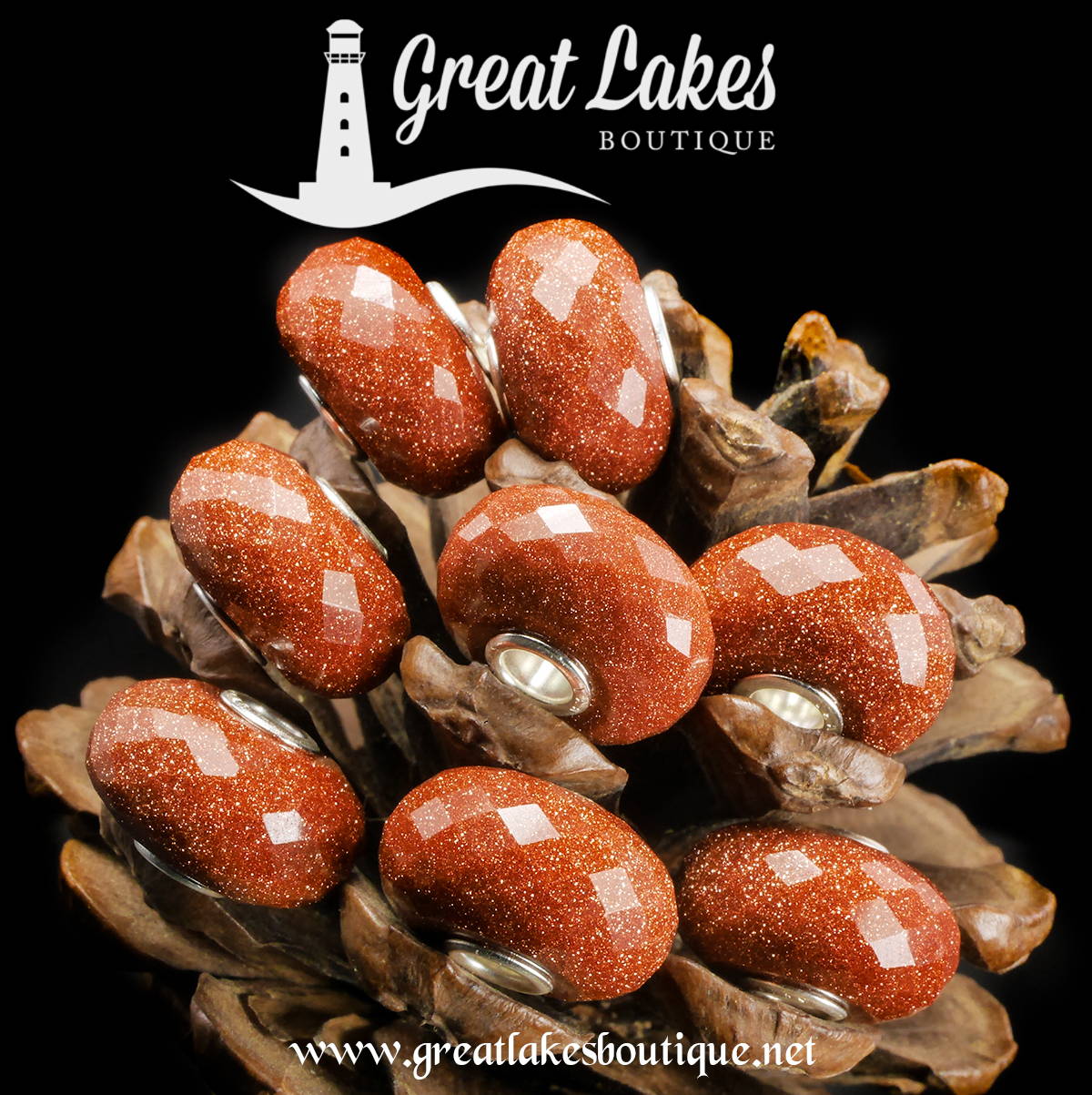 Meanwhile the Trollbeads Faceted Blue Goldstone has a completely different vibe and I suspect will prove a best seller.
It makes the perfect focal for those night sky or winter themed bracelets. It teams beautifully with the new Trollbeads Framed by Stars, Christmas Wish and Midnight Bubble Joy. It also has a classic, understated elegance when worn alone on a bangle.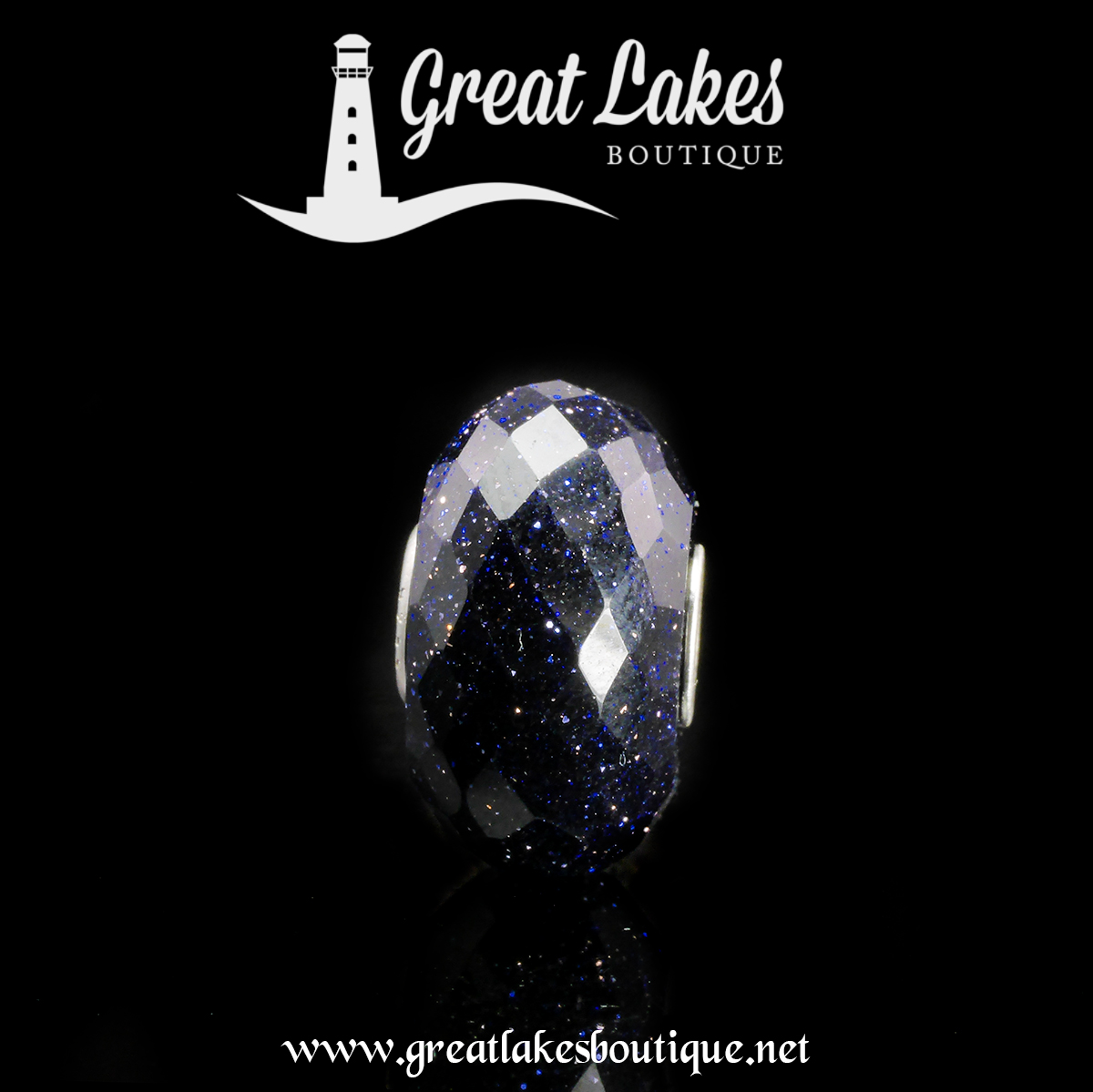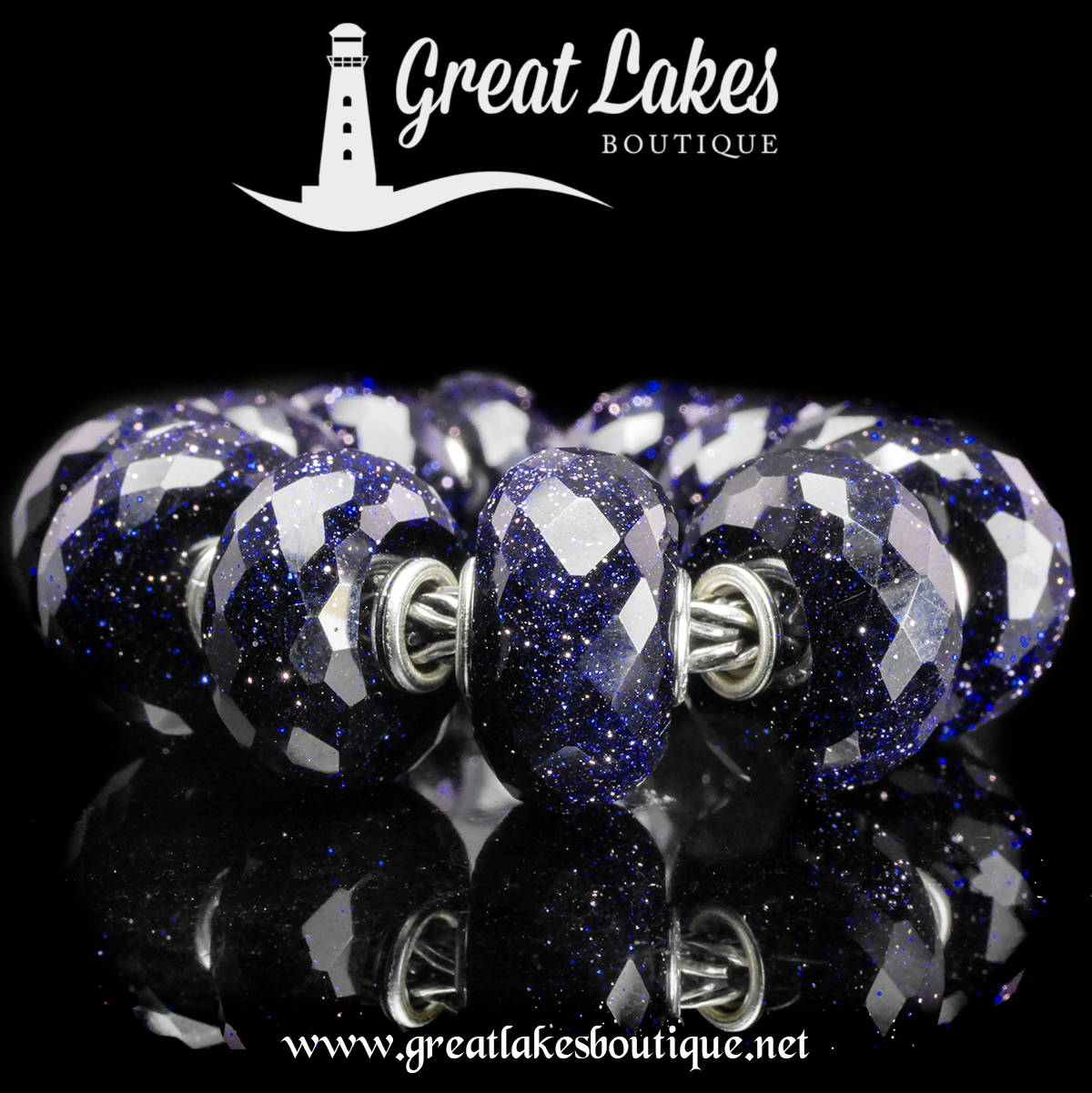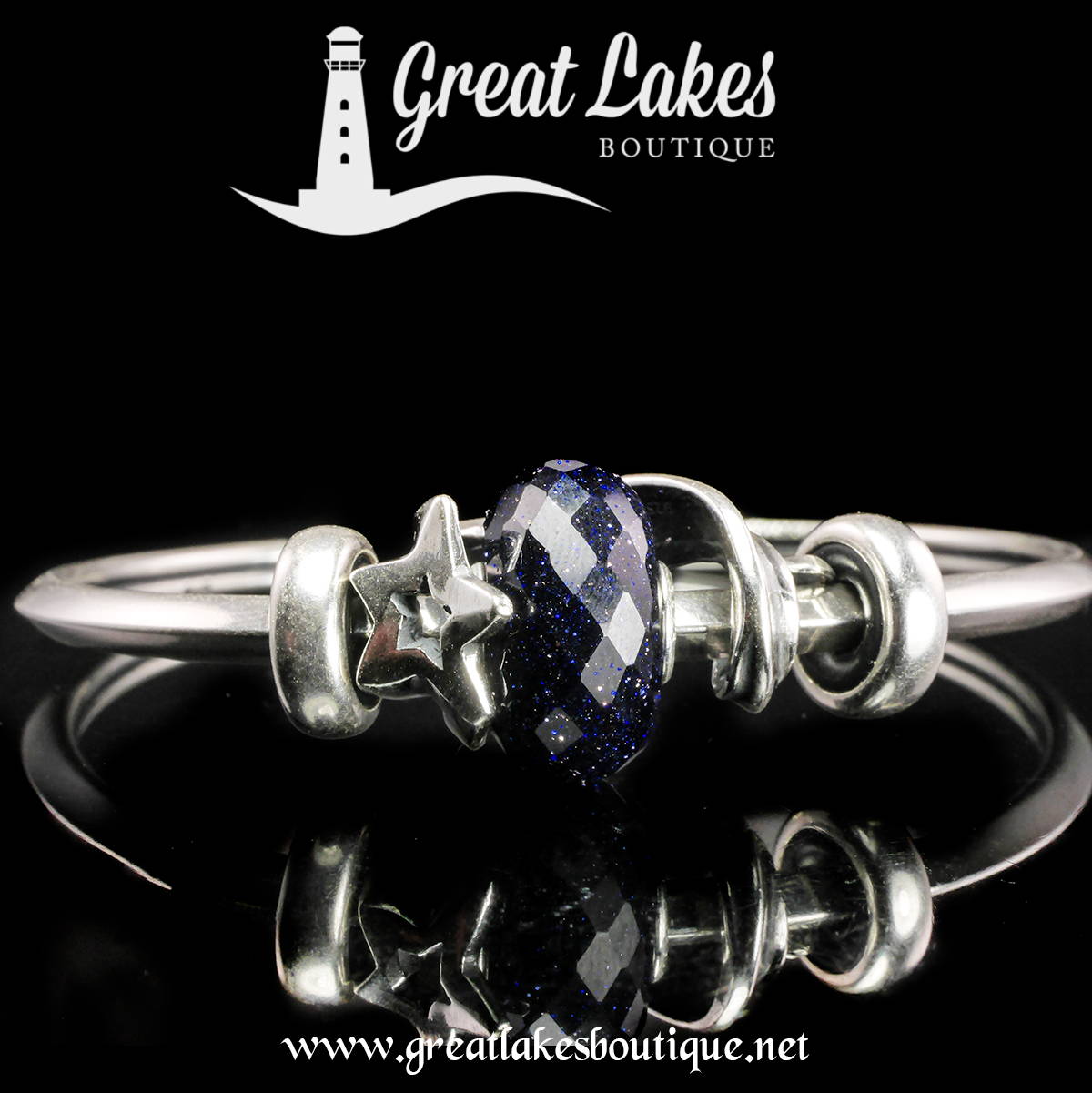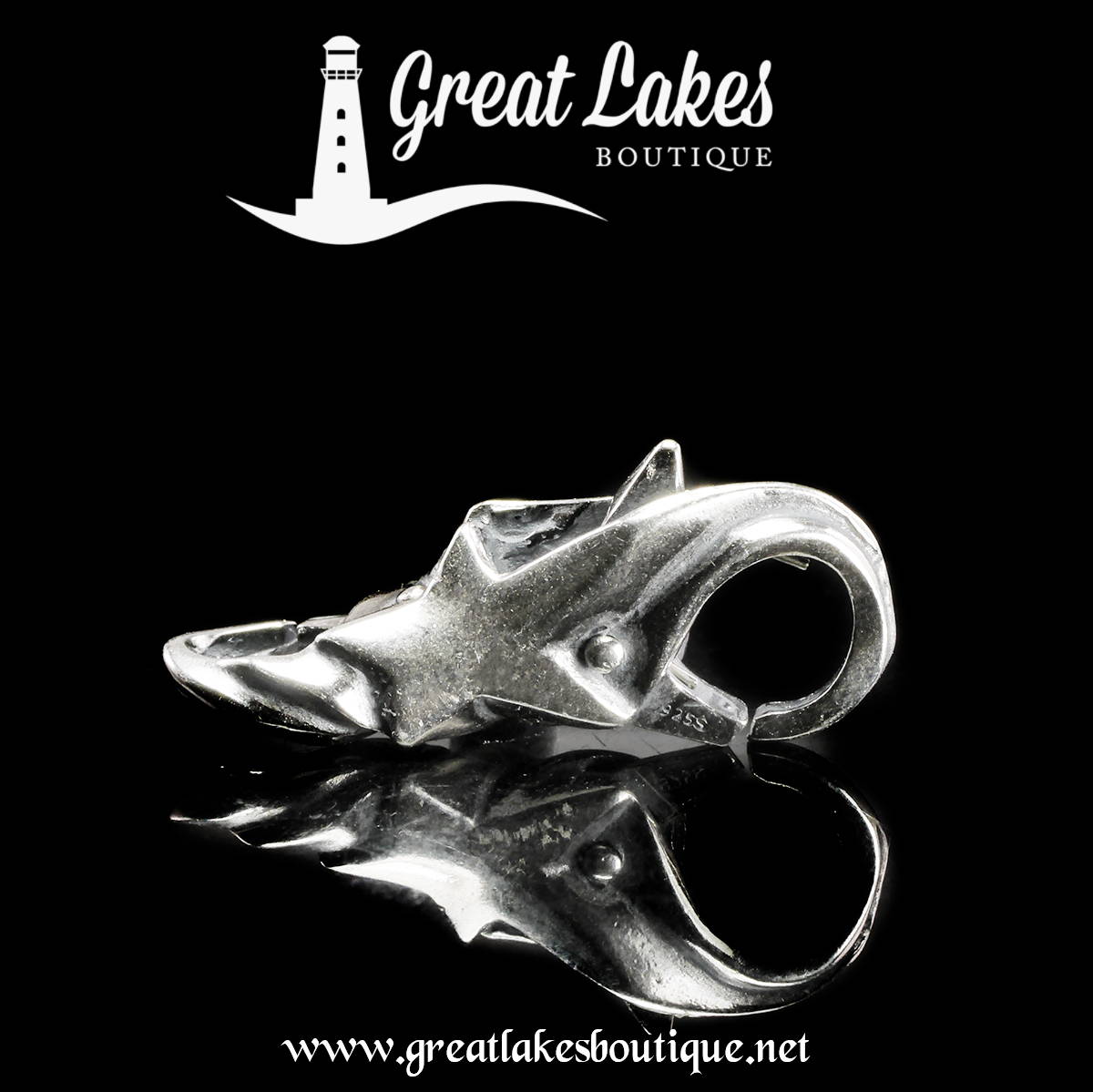 The Trollbeads Lucky Star Lock is another example of a piece filling a need. The Trollbeads Wishful Sky Bracelets had a lovely star themed lock but those sets are long sold out. The Sun, Moon & Stars Lock retired and disappeared very quickly.
The Lucky Star Lock feels like a shooting star. You'll notice twisted details on the smaller end of the clasp, where the large end has texture that makes it look as though the star is moving.
It's a lovely lock that really completes this entire collection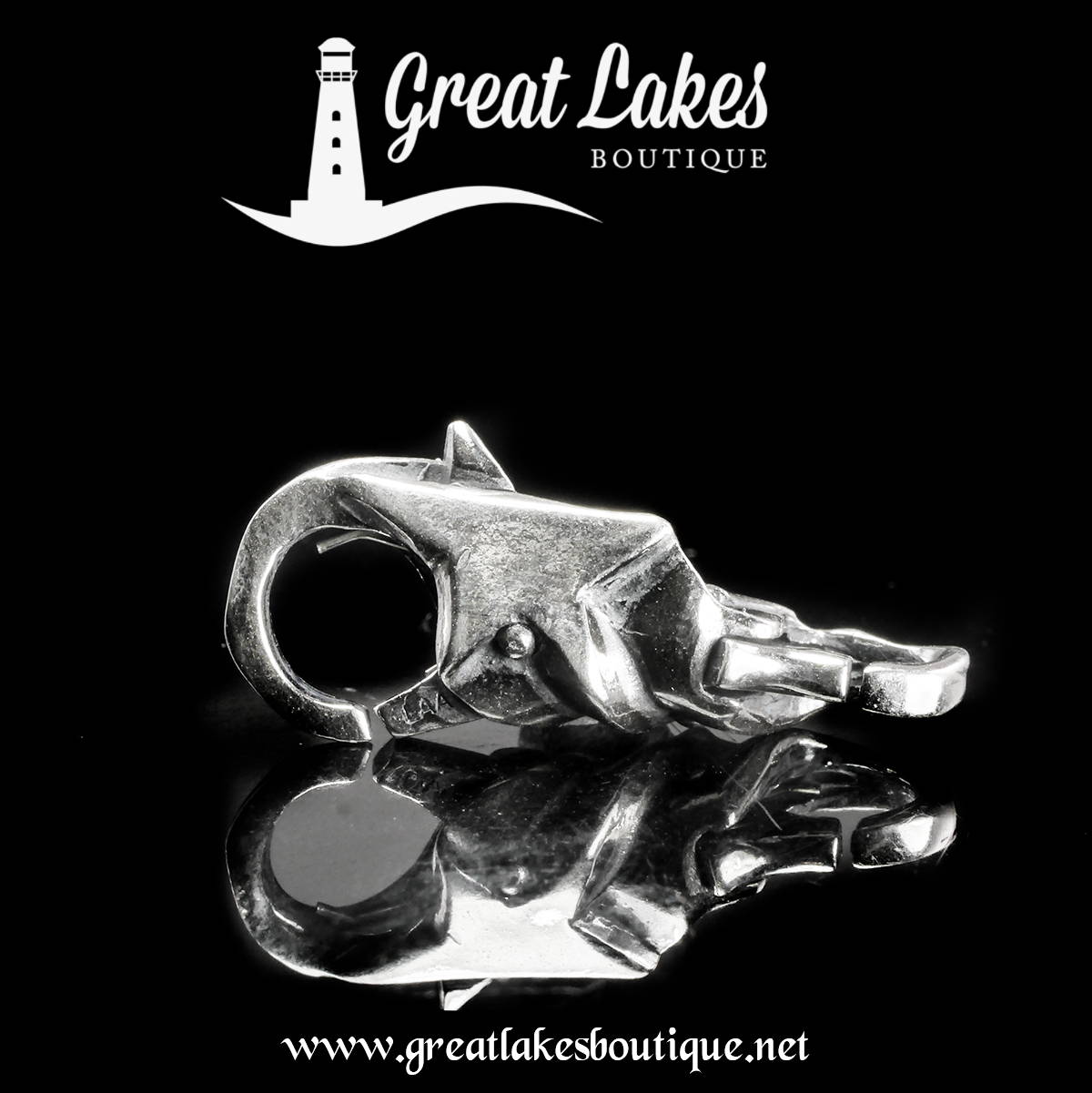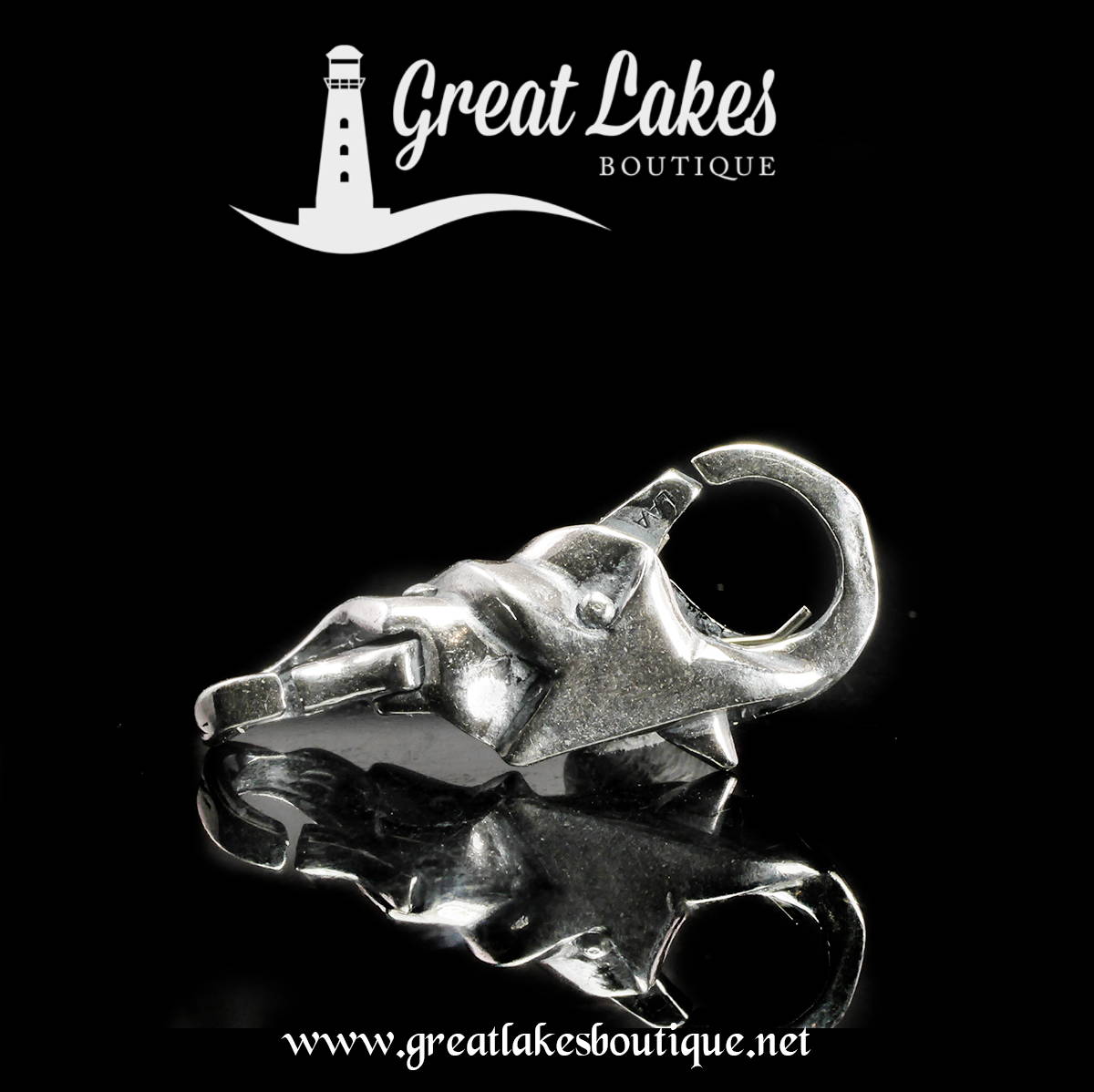 The Trollbeads Lucky Star is actually larger than we had anticipated. That's not to say it's heavy, as it's design is very open but it's by no means a tiny bead either.
This design also works as a splitter for fantasy necklaces which is great news as added versatility is always welcomed.
If you're in need of a star themed focal and perhaps don't love Framed by Stars, or want to coordinate between a fantasy necklace and bracelets or bangles, this becomes another must have piece.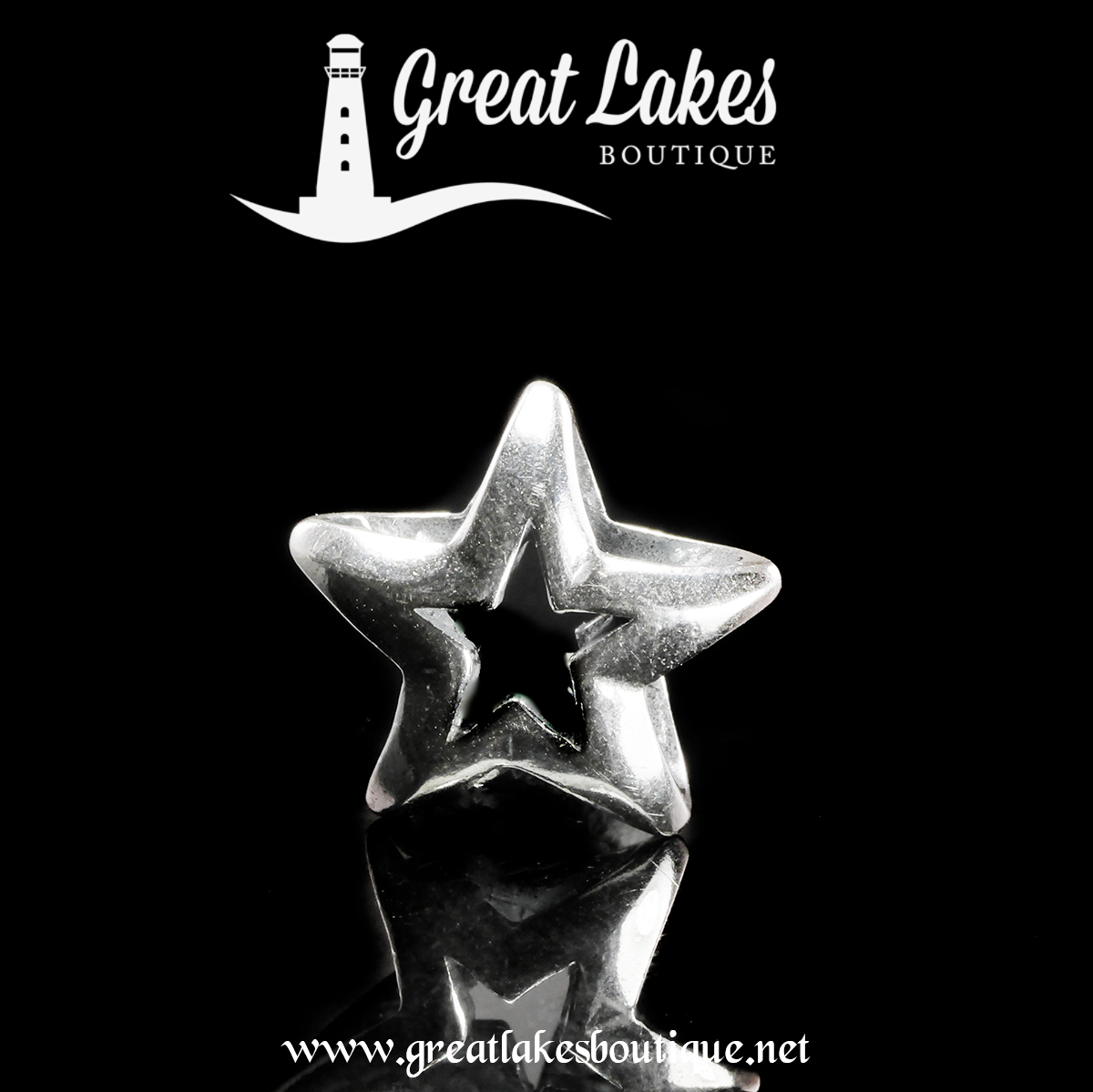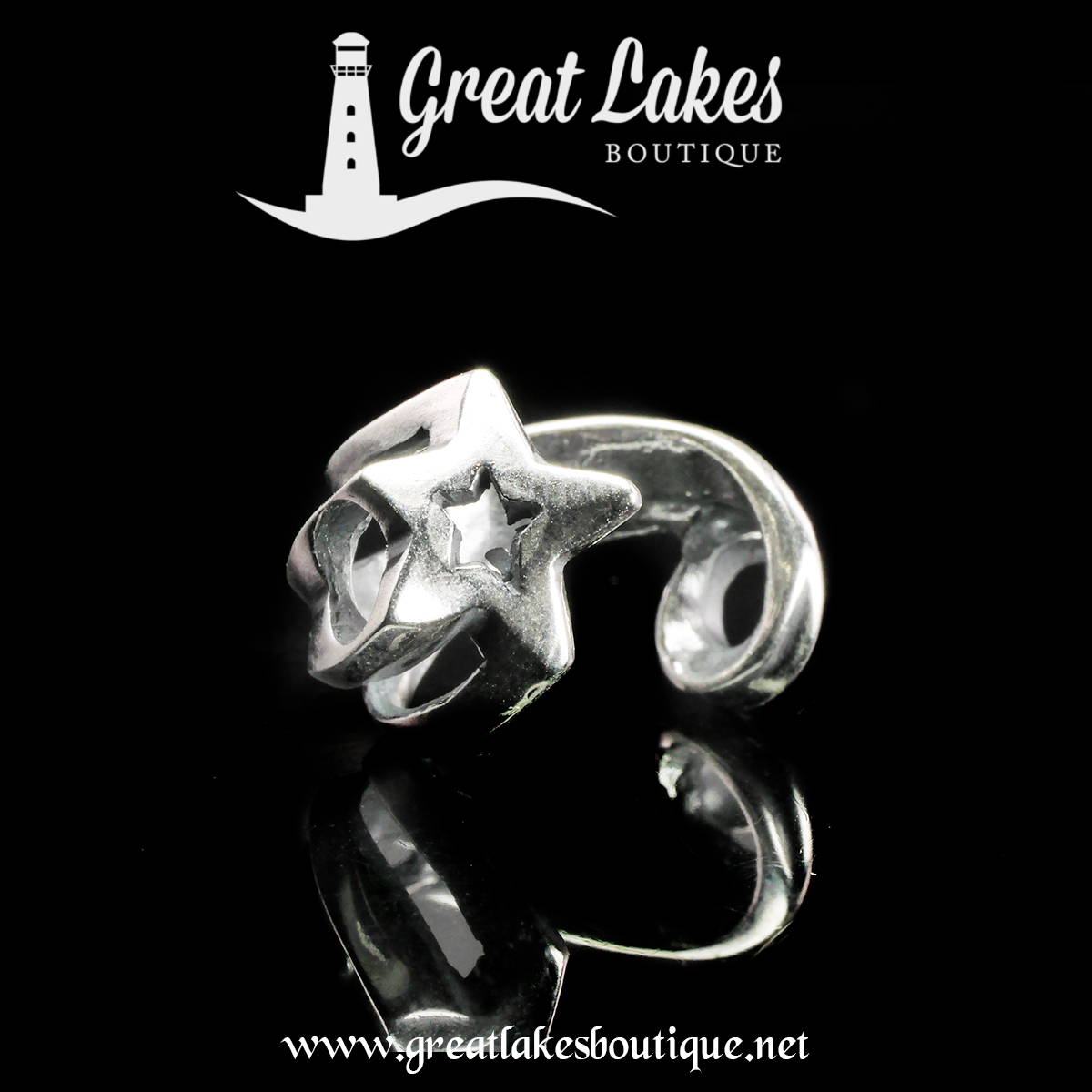 Predictably the Trollbeads Framed by Stars has already been shooting off the shelves (sorry, couldn't help it.)
The entire "framed by" series has been hugely popular and this one is proving no exception. It continues the idea of the Lucky Star Lock, where you can see the design is implying the movement of a shooting star. This bead also has quite a large space in the design and it's accommodating larger pieces than some of the earlier versions.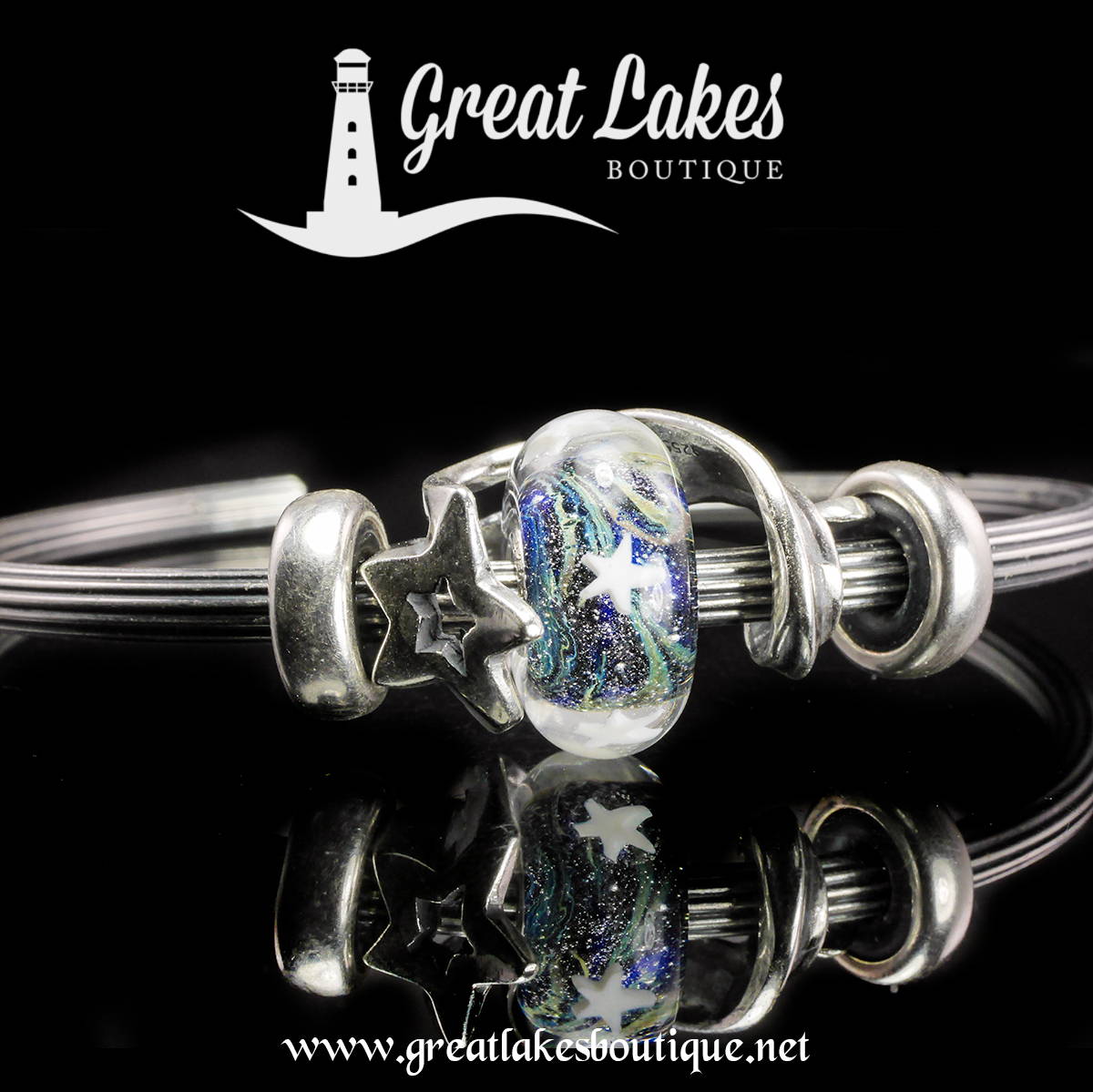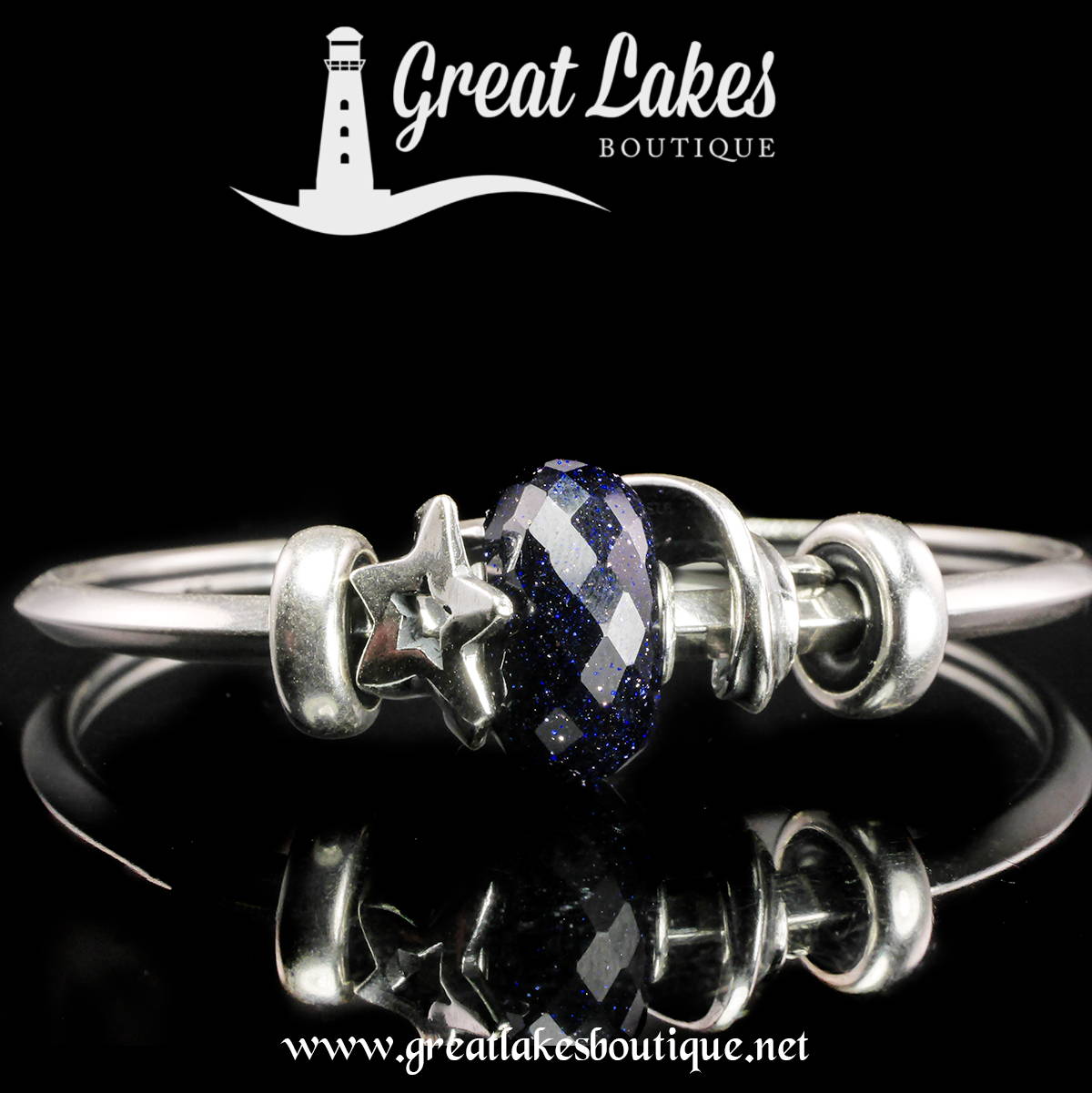 Lastly is the new Trollbeads Zodiac Stars. Pictured here is Scorpio Star, primarily because I loved the idea of a gray pearl though it is a very subtle gray.
These beads work well with the rest of the release regardless of whether you put much weight on astrology. Just like Lucky Star they also work as splitters for your fantasy necklace creations.