This Trollbeads blog brings a live image preview of the upcoming Trollbeads Wishful Sky Tassel, making it's debut tonight.
Midnight tonight (or tomorrow morning depending on how you look at it,) sees the launch of the Trollbeads Wishful Sky Tassel. This design will be retailing a $83 and you will of course be able to choose from live images. Ahead of the release, I'm sharing studio pictures of the new tassel.
The Wishful Sky Tassel is a pendant / dangle version of the original (and long retired) Wishful Sky bead. The original bead was part of a Designer Bracelet and it was so popular.
Loyal to the original glass, the tassel features a faceted cut. It's an inky blue glass with brighter flashes or areas that catch the light from deep inside the glass. This makes the design reminiscent of the aurora and in combination with a scattering of silver glitter, results in the starry night theme that so many of us love.
These tassels can be worn as beads, pendants or attached to your clasp as an extra decoration.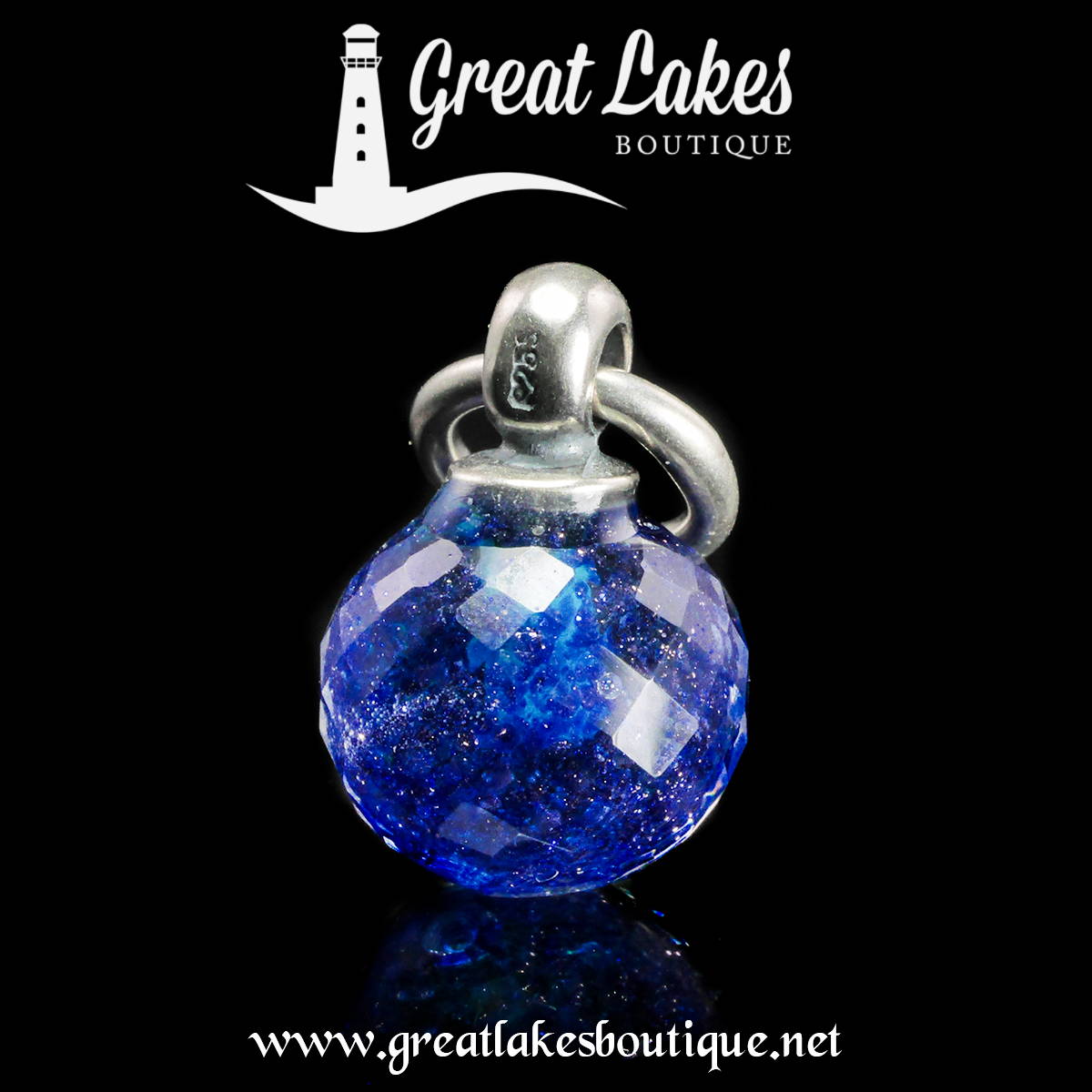 There is some variation to be found in these, though perhaps a little less than with the original glass beads. Some of the tassels are a little larger than others as is to be expected with glass.
The main variation is with the brighter flashes in the glass. These can be placed differently and some are just a little larger than others. All of the pendants we have received do have them however. These flashes are far more visible under bright, direct lighting as seen here.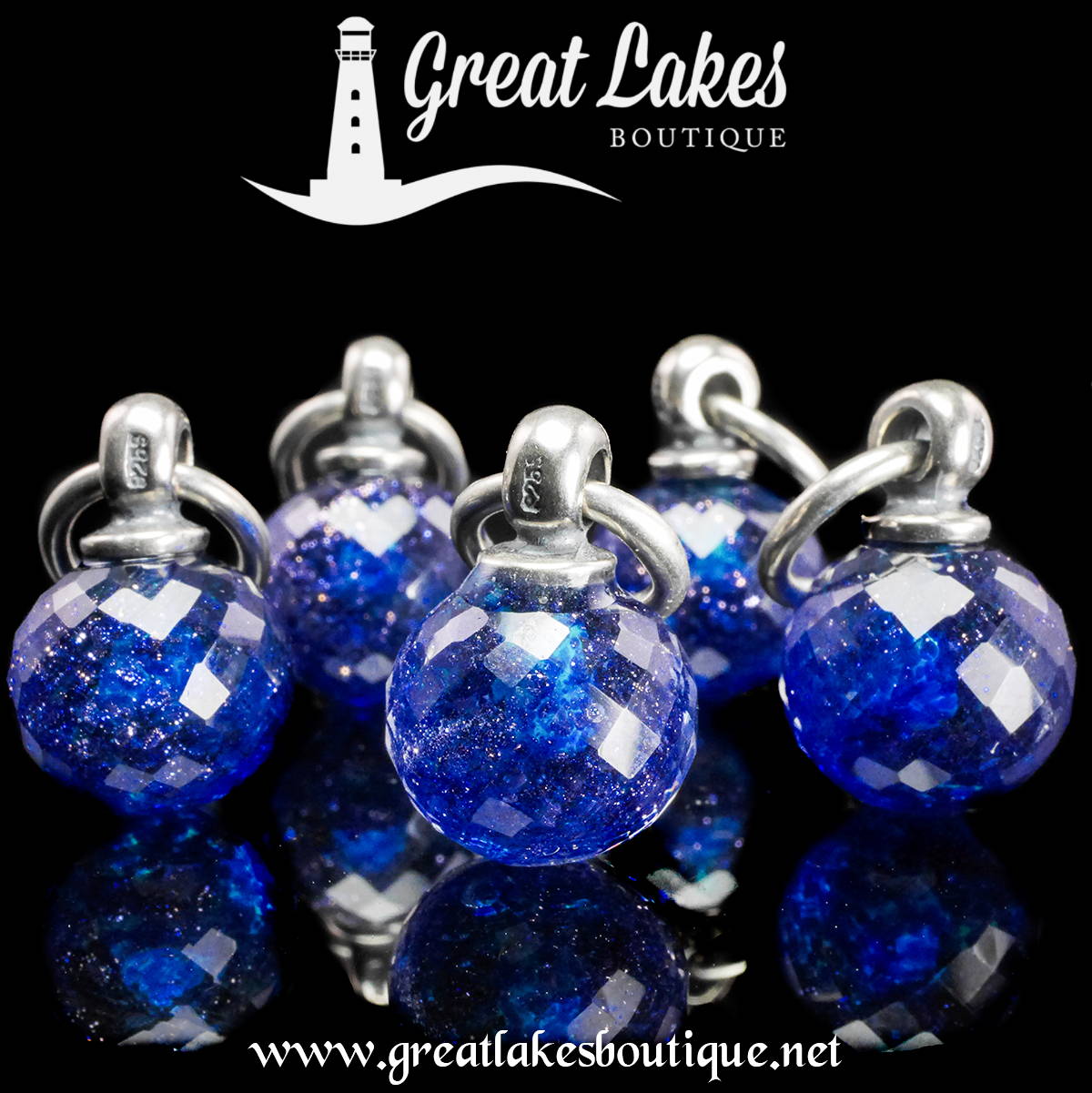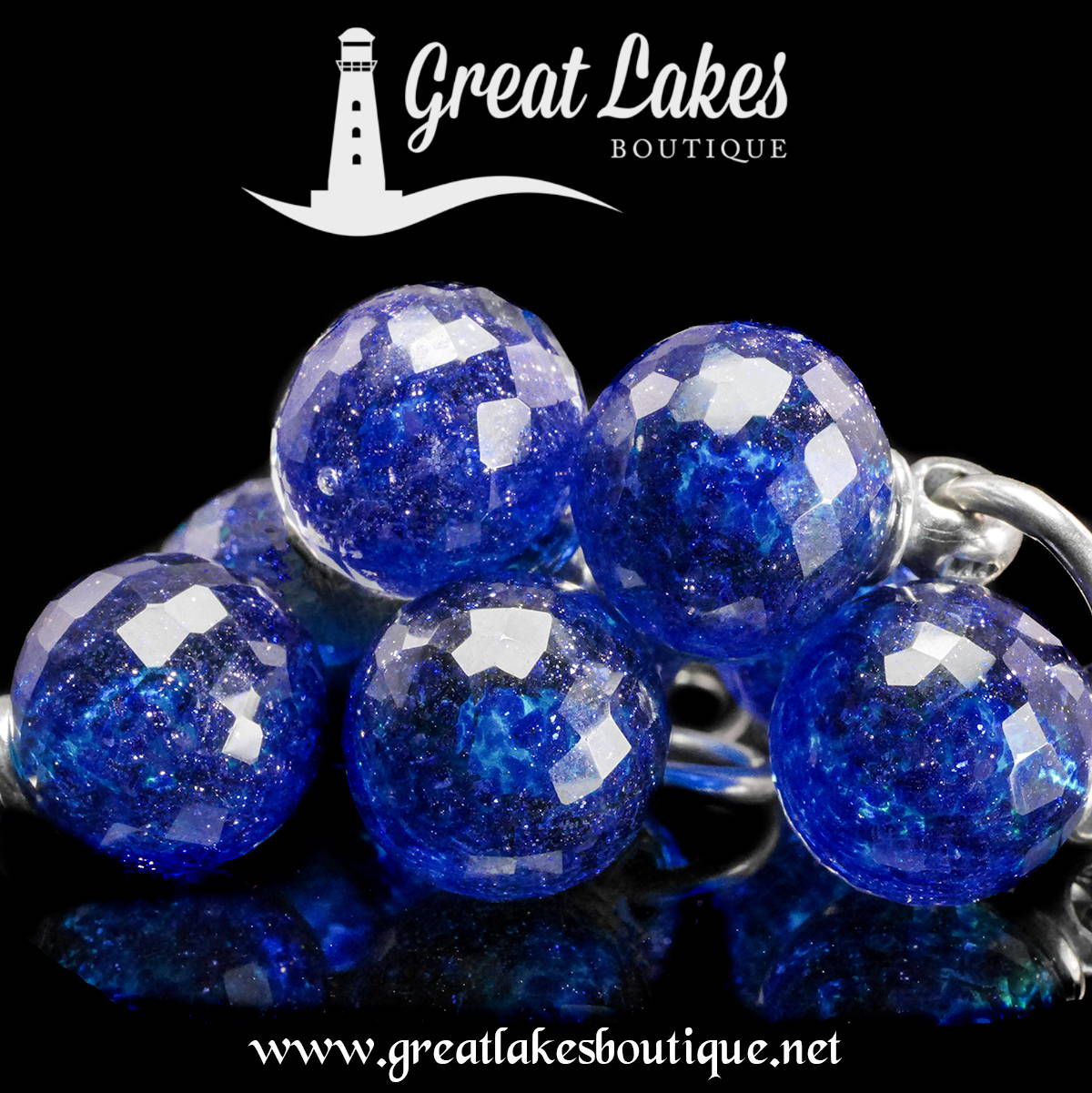 Here's the tassel in the sunlight, styled with the original Wishful Sky glass and a Scout Curated Wears Delicate Stone Wrap.
For those of you who struggle with styling tassels, consider attaching them to your locks to keep them in place. I've used The Palace of Amber Twisted Alternate Bangle which are fully restocked. This keeps your locks on the top side of your wrist and then tassels can be hooked on there. It eliminates the issue of them vanishing underneath your wrist, yet you don't need to resort to a full bracelet to keep them on show either.