This bead bracelet blog brings a teaser for The Palace of Amber Hatter, for Bead Bash on the Lake Fall 2020.
With just three weeks until our twice annual Bead Bash on the Lake event, today we're confirming the next event design, with a small teaser to accompany it.
The Palace of Amber Hatter will be exclusive to Great Lakes Boutique and debut as part of Bead Bash on the Lake. The Hatter will encourage you to embrace certain aspects of your personality or perhaps things you wish to encourage in your life and we're very excited about this new release.
This bead will be a split material design. That is to say it's both silver and something else and is very on theme for the event, which is brimming with magic and enchantment.
The schedule for the event will be released the week before and all listings will have time spots confirmed then. It will be sold on a first come first served basis via the website.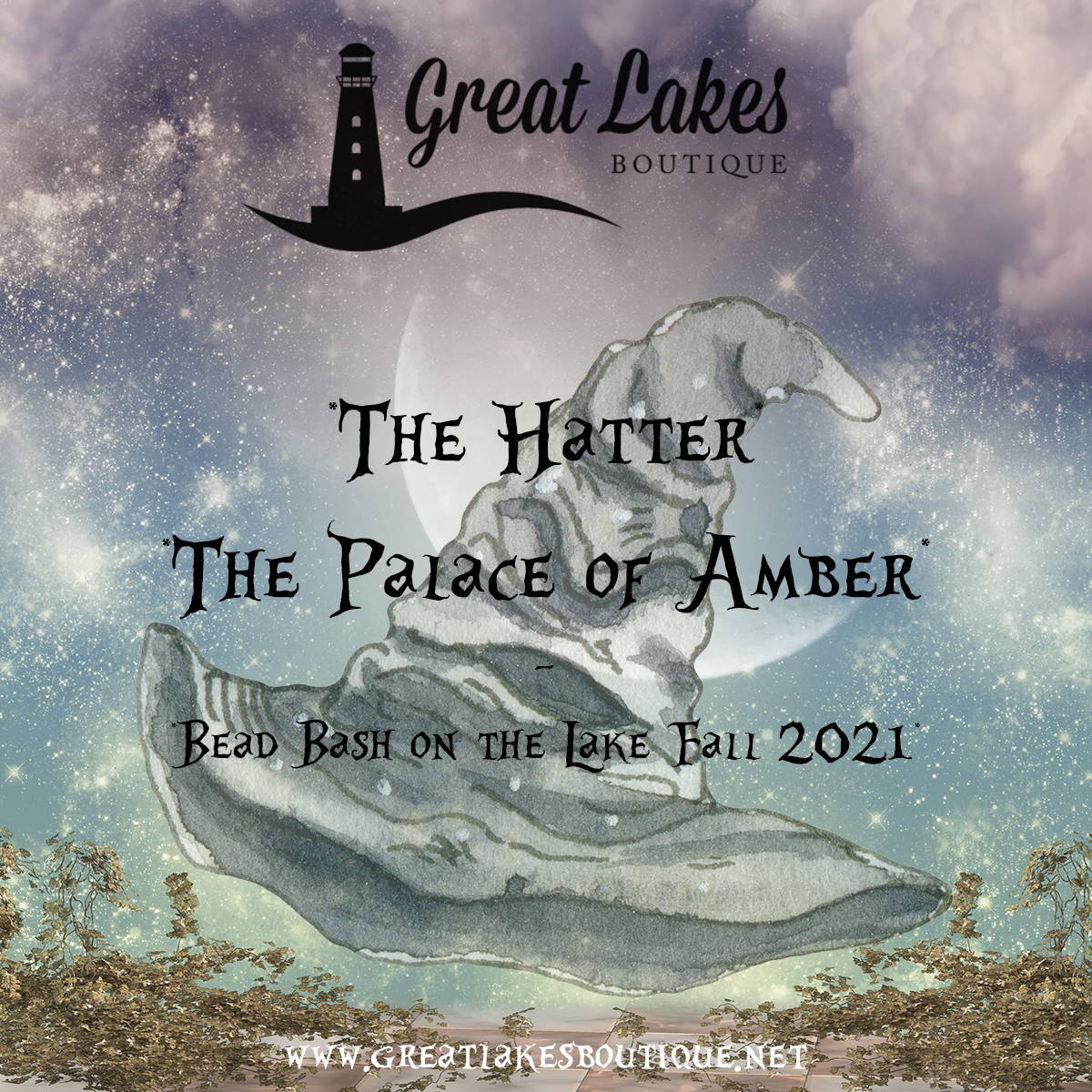 The full preview of The Hatter will be shared in the not too distant future and it's not the only new design you can look forward to from The Palace of Amber either.
The Hatter is joining the Redbalifrog The Bead That Shall Not Be Named as a second event bead for the fall.
The Bead that Shall Not Be Named is a magical, antique cage containing a very special winged creature known to be too fast for all but the most talented to catch. For Redbalifrog fans, you have more to look forward to for Bead Bash as well.
Bead Bash on the Lake runs from September the 24th to the 26th. That means it begins as the clock strikes midnight on the Thursday night and will end at the stroke of midnight on Sunday night.
The weekend will be full of promotions, new releases and some very special beads.