This jewelry blog brings the details of the Waxing Poetic July the 4th Sale.
Today brings good news for our Waxing Poetic fans, or indeed those who have been waiting to take the plunge with this brand. During this weekend and in celebration of July the 4th, you'll be able to enjoy savings of 25% on Waxing Poetic orders of $99 or more.
No promotional code is needed and your discounted price will show at the checkout once the minimum order is achieved. Please be aware that this line is enormous and between that and it's popularity, it's difficult to keep everything in stock. There may be delays in shipping your order but rest assured we'll get them out as quickly as possible.
Waxing Poetic has been gathering an increasing number of fans among our customers. It's highly customizable jewelry focused around charms and pendants.
There's one key thing to remember with this line; all of the charms or pendants can be moved between your bracelets, necklaces or even earrings. You can create beautiful layered looks thanks to their vast array of chains.
This line can feel a little overwhelming at first, so I have a few pointers to help you get started and trust me, it's worth it.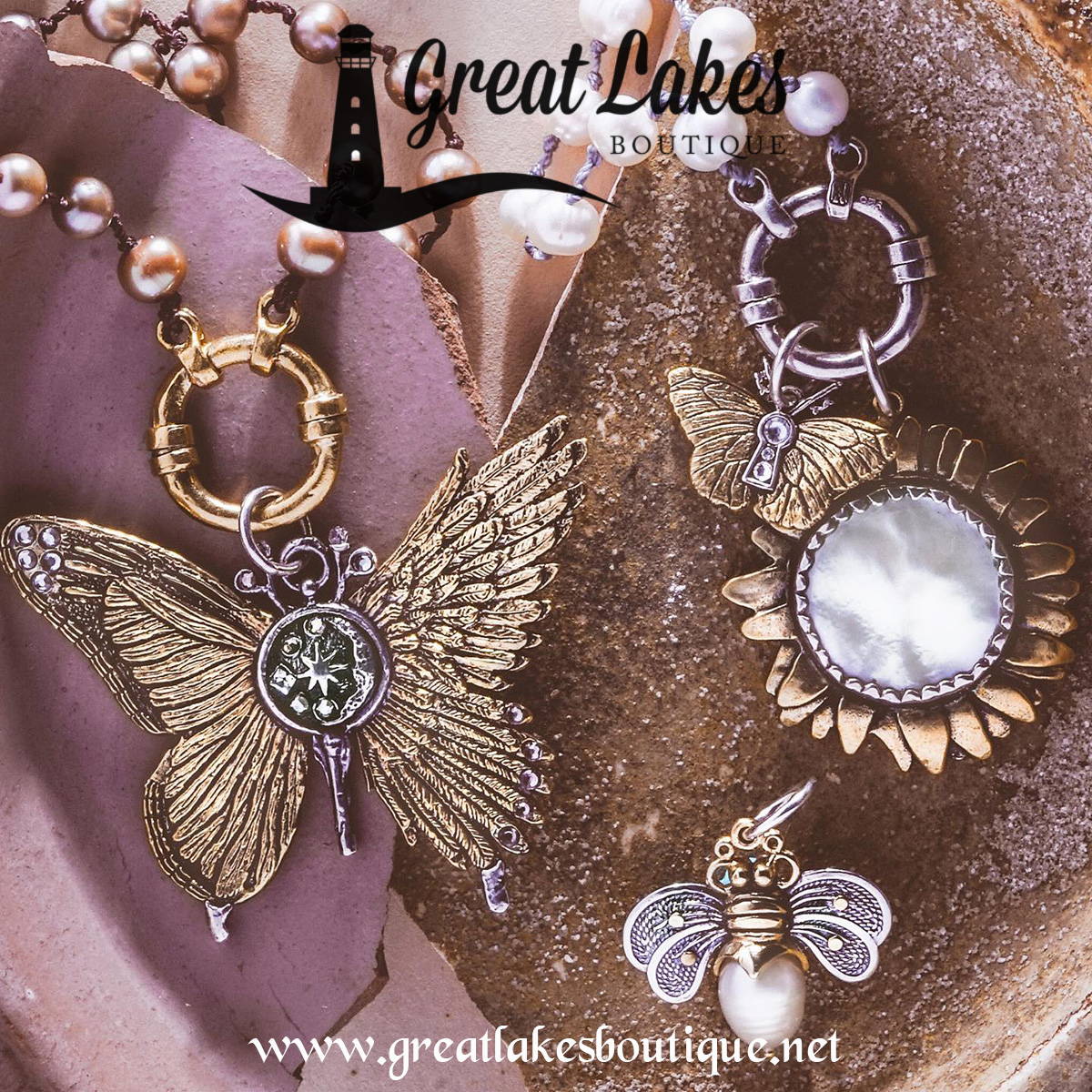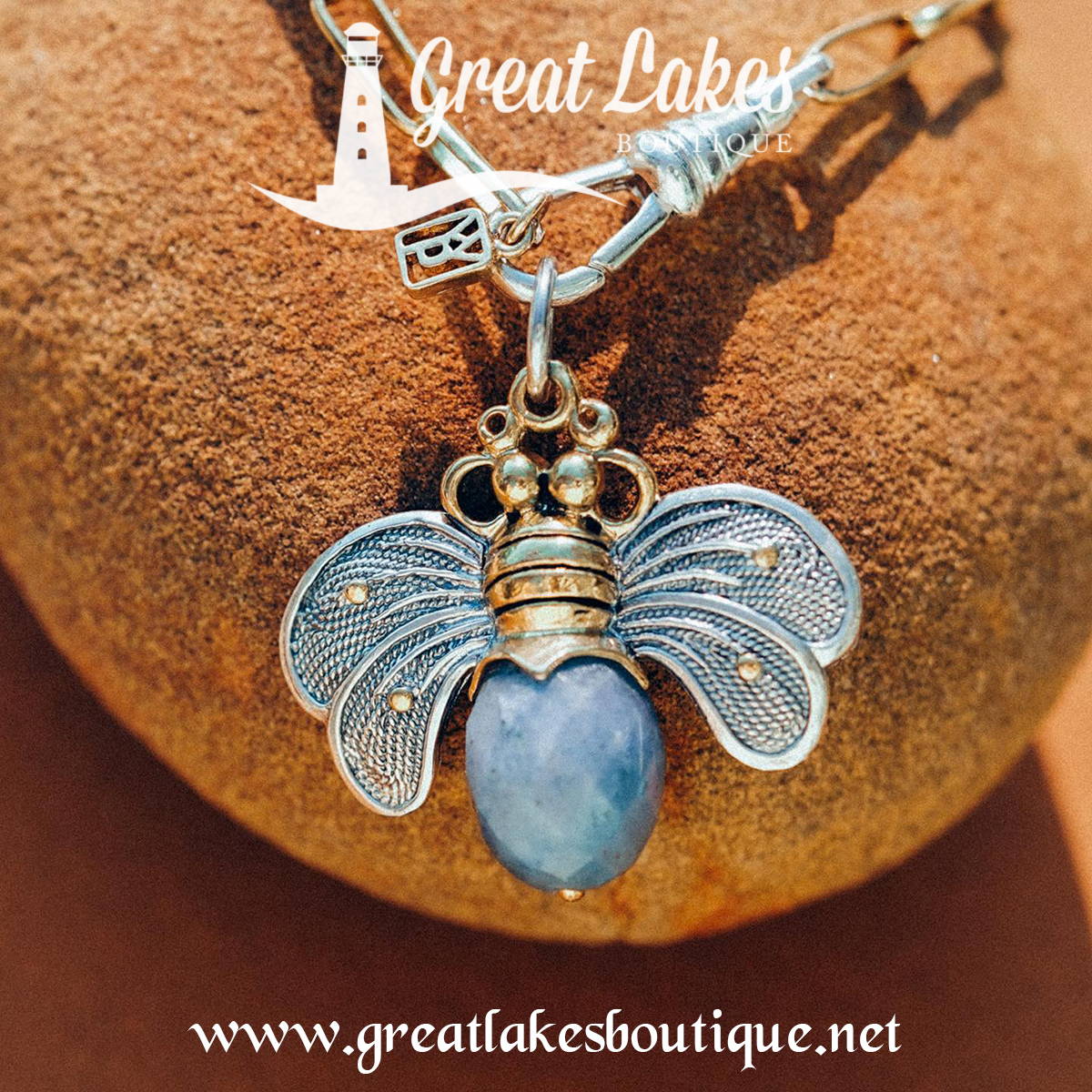 Step 1 - Start with your pendant or charms.
These are often what attract people initially to Waxing Poetic so it makes sense to begin there. You'll find charms and pendants that speak to your heart or values or beautiful seasonal pieces that encompass the magic of nature.
Charms are smaller than pendants of course but you'll find precise product dimensions on the website. Remember you don't need to stick to one piece either, The Waxing Poetic chains are designed to hold multiple pieces to let you create truly customized designs that tell your story. Also many of the designs are made as both pendants and charms so you can coordinate too.
You'll find some personal favorites below.
Step 2 - Choose a chain.
Would you prefer a necklace or bracelet? If you're gifting to someone, necklaces are more fool proof as sizing is easier. If you work with your hands everyday, bracelets could also be more of an annoyance.
Pictured right is a very simple & romantic combination.
If you want to layer necklaces, keep in mind you'll get a better look by varying the length of the chains you use.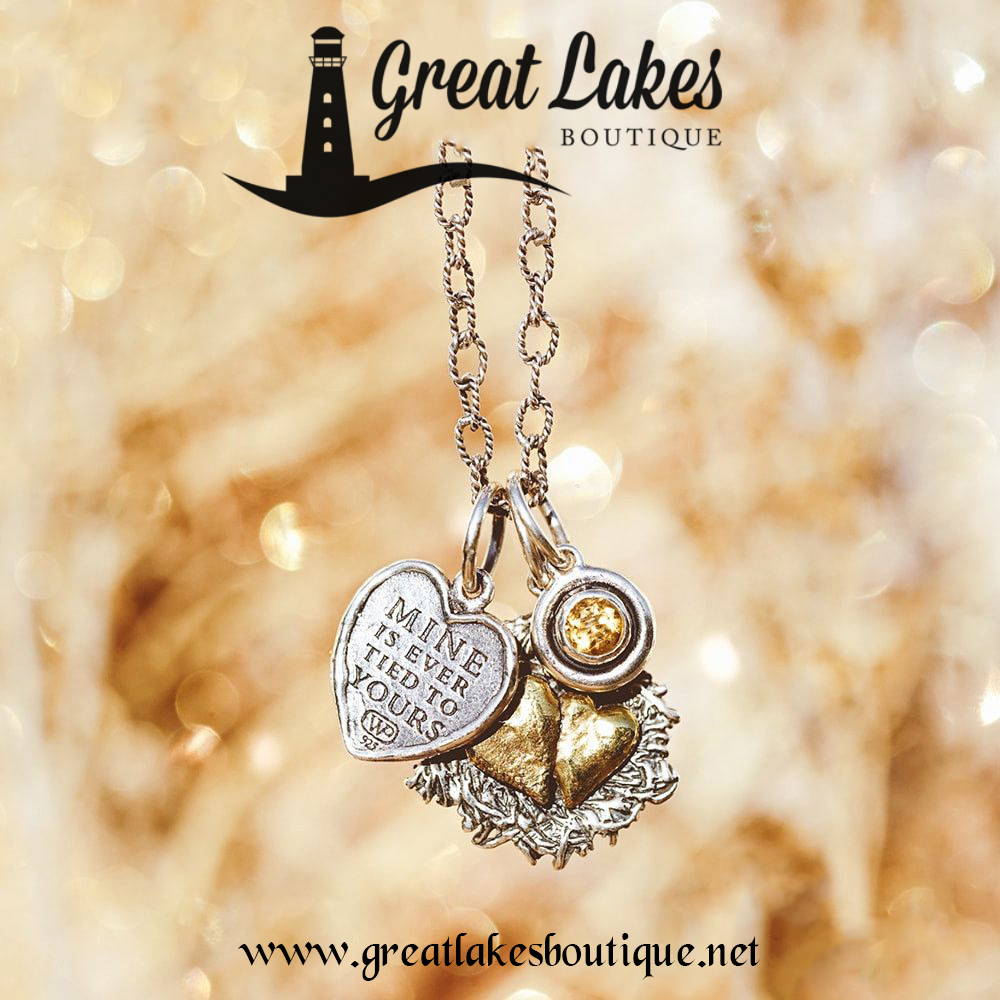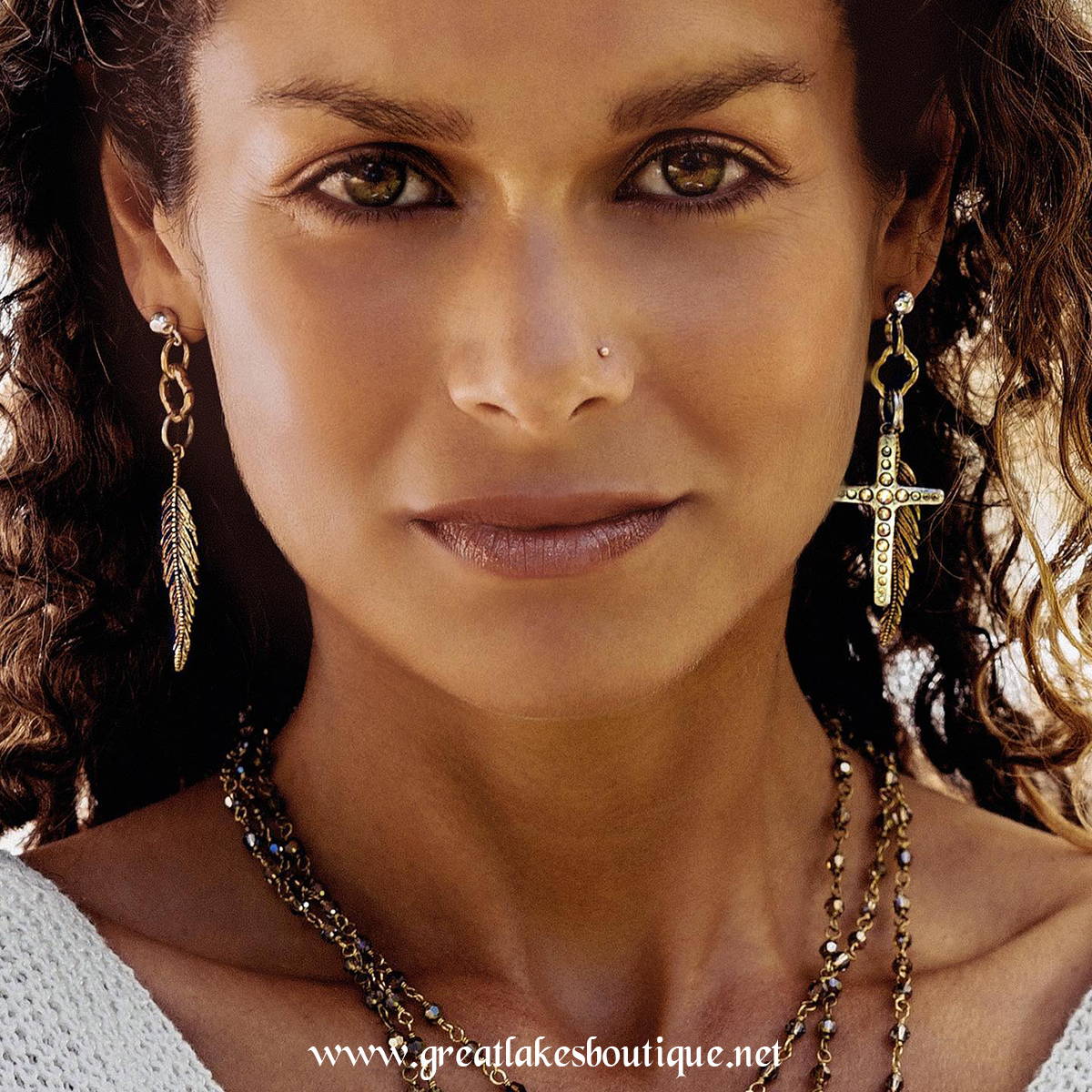 Want something really different? All of the Waxing Poetic charms and pendants can be worn as earrings via the use of the Waxing Poetic Influencer Earrings.
Available in either all Sterling silver or Sterling with brass links, these chain earrings have a small clip on the bottom link, opening allowing you to add your favorite pendant/s or charm/s.
These can coordinate with your other Waxing Poetic jewelry or create a really unique and personalized look.
Again these work well for gifting if you know the recipient has pierced ears as sizing is completely irrelevant.
With new releases every season, this is a collection of jewelry that you can add to over time and it's a brand that has a very strong sense of it's own identity.
You'll find designs deeply rooted in nature and family, many a reminder of the simpler things in life.
Remember if you see anything pictured and you're struggling to understand quite how to recreate it, drop an email to victoria@greatlakesboutique.net  or use the contact form and we can help create exactly the look you're aiming for.