This bead bracelet blog confirms the upcoming sales for Henhousebeads & Ohm Beads during Bead Bash on the Lake Fall 2020.
We're a little over three weeks from Bead Bash on the Lake Fall 2020 and this will be our second online only event. At this point I think as most of you can imagine, things begin to get a little bit hectic behind the scenes.
Today we're confirming the sales for Henhousebeads & Ohm Beads during the event weekend and they're big.
Both of these sales are open to customers globally.
For both Ohm Beads and Henhousebeads we're keeping things extremely simple. There will be a flat 70% discount on all stock. The discounted prices will show in your baskets.
Please be aware that we will be charging shipping on these brands. If you spend $50 or more on full priced items, you'll qualify for a shipping refund. (So to clarify you will still be charged shipping on the order but it will be refunded the week after the event when we begin processing orders.)
For those of you who place multiple orders during the weekend and only shop these lines, we'll combine everything into one shipping charge.
Both brands will have live images replenished before the event begins.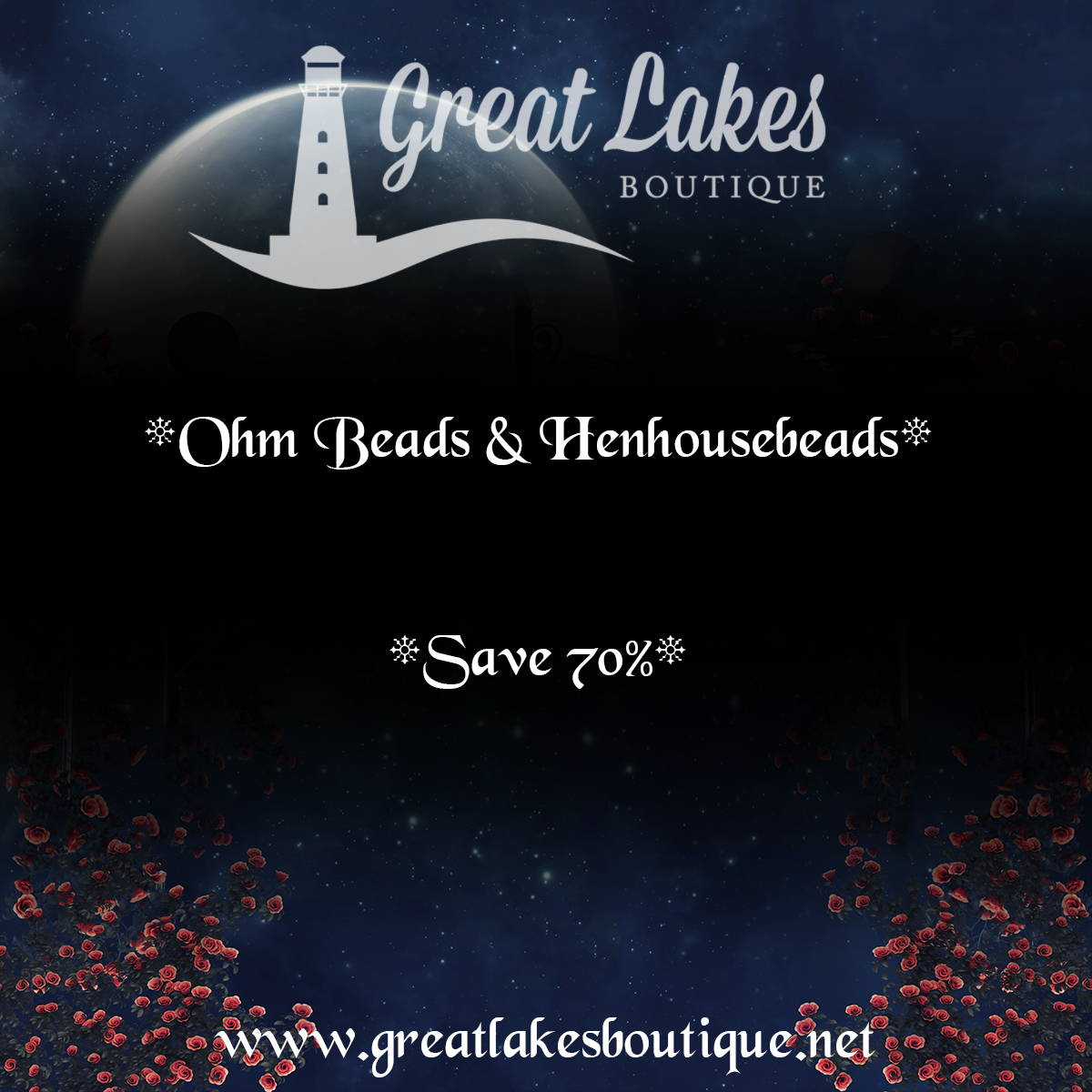 Here's a quick summary of what has been announced so far for the fall event! Everything will take place on our website and there are no tickets required.
The Palace of Amber Equinox is our fall event bead from TPoA. Inspired by the changing of the seasons, Equinox is limited to 150 pieces and exclusive to GLB. This bead will be available to customers globally.
Meanwhile the Trollbeads Sophistication will be back and this is your final chance to shop this bead with us before it retires at the end of the year. Please note sales of Sophistication are restricted to the USA & Canada per brand rules. More special stock will be confirmed soon.
For Ohm Beads & Henhousebeads, there will be a flat 70% sale. That means glass beads are going to start at just $10.50 each!