This charm bracelet blog brings a preview of The Palace of Amber Equinox, event bead for Bead Bash on the Lake Fall 2020.
Today we're finally unveiling the first of the event beads for Bead Bash on the Lake Fall 2020, now just five weeks away.  
The equinox happens twice a year when night and day are of equal length. Many people also consider it to be the start of the new season as we either pass into the longer nights of winter or the brighter days of summer.
The Palace of Amber Equinox is inspired by this transition. On the one side you'll find a sun motif with leafy vines entwining it. On the reverse you'll find the moon with the vines instead adorned by stars.
The central stone this time is most commonly referred to as the aqua terra jasper. For those unfamiliar with this stone it does mean the variation is enormous, in terms of both shade and the markings.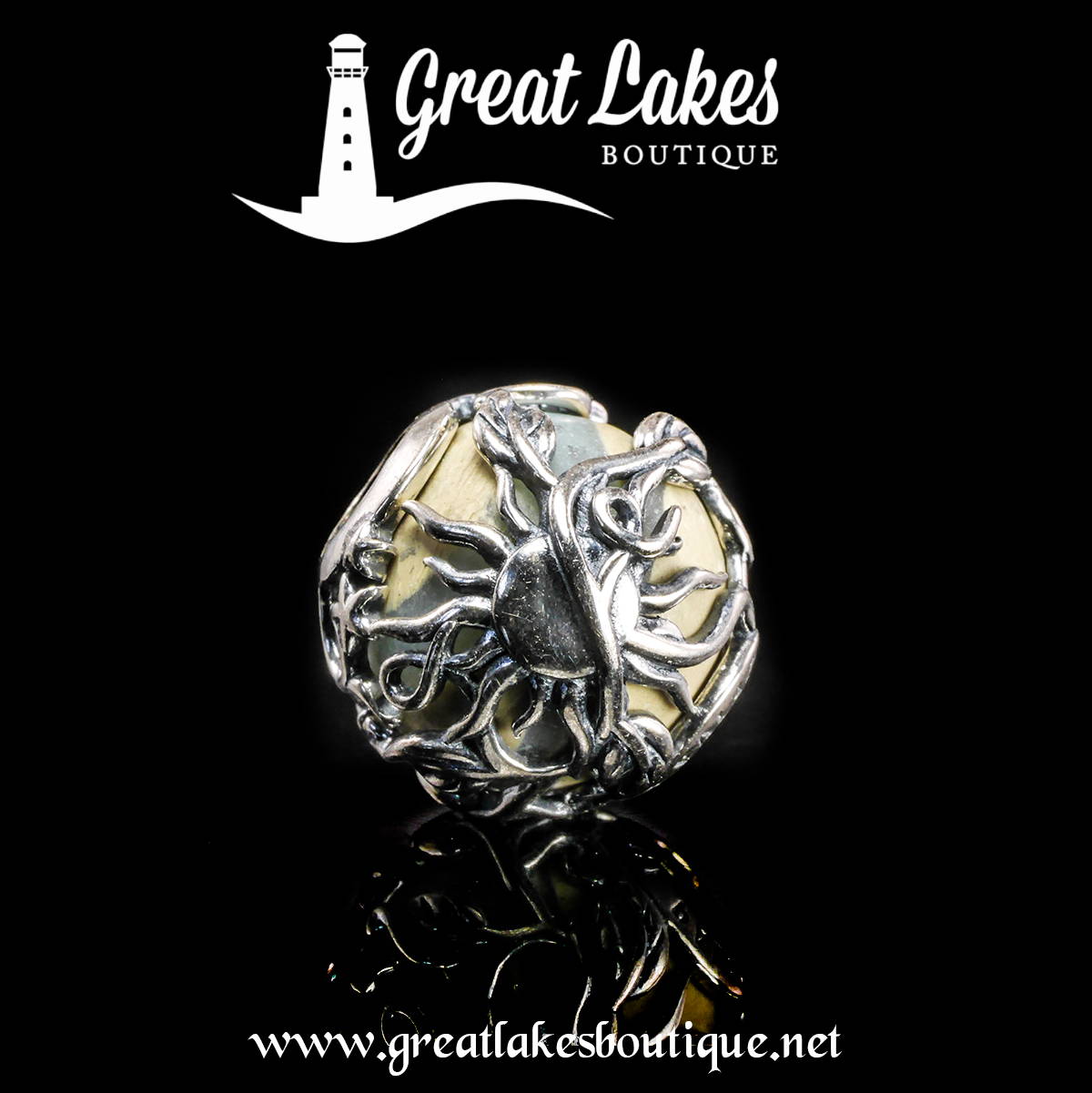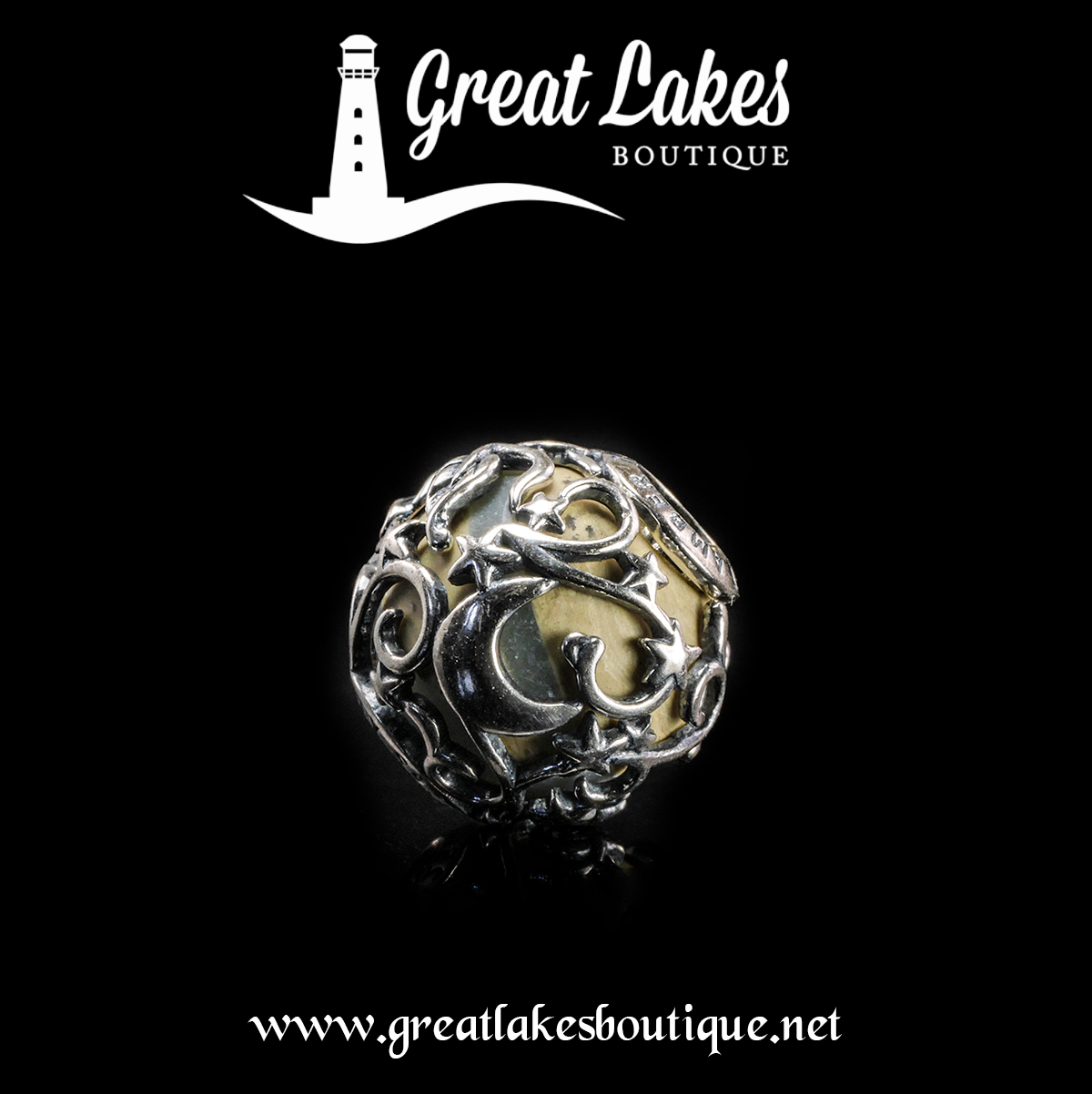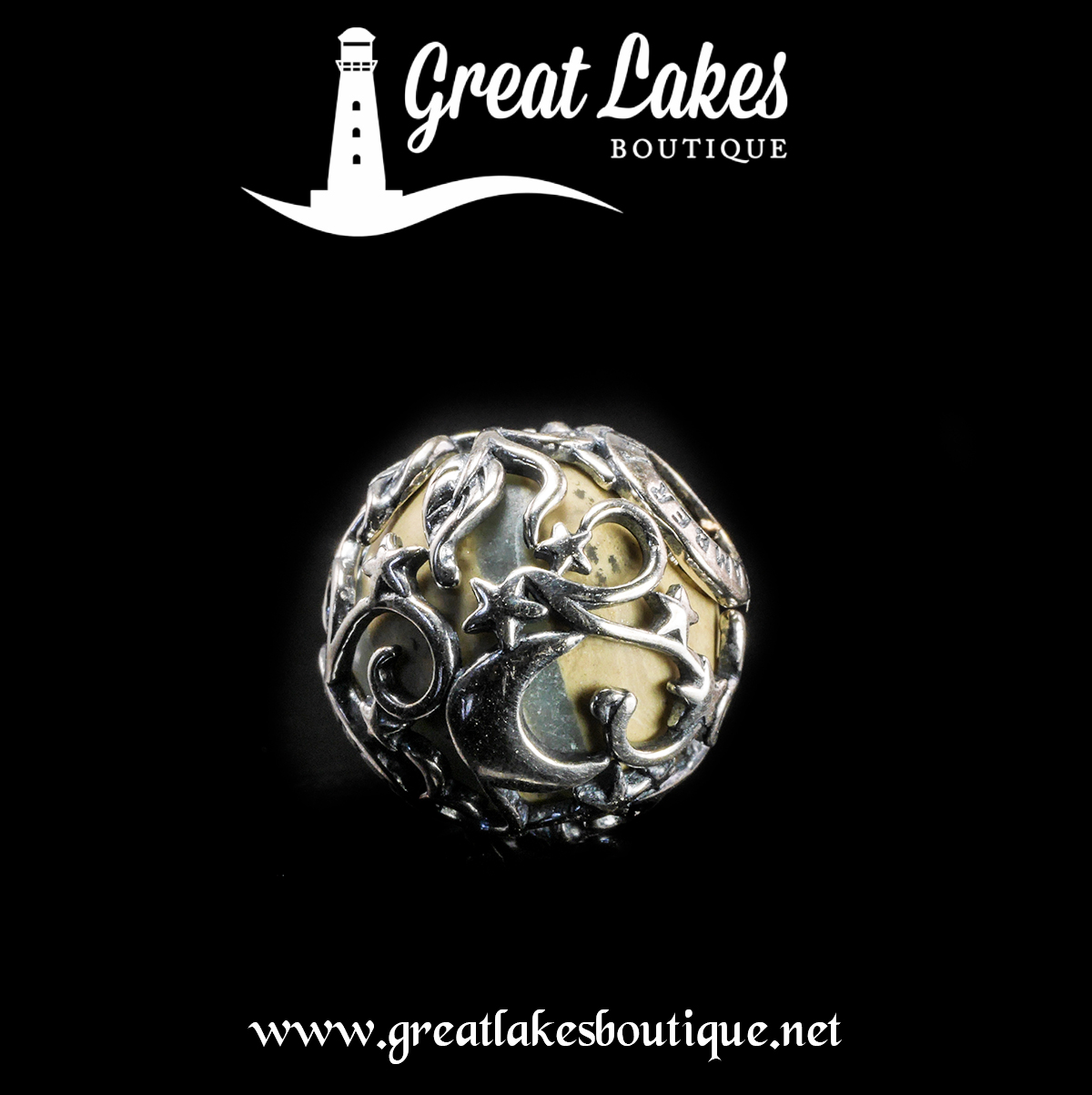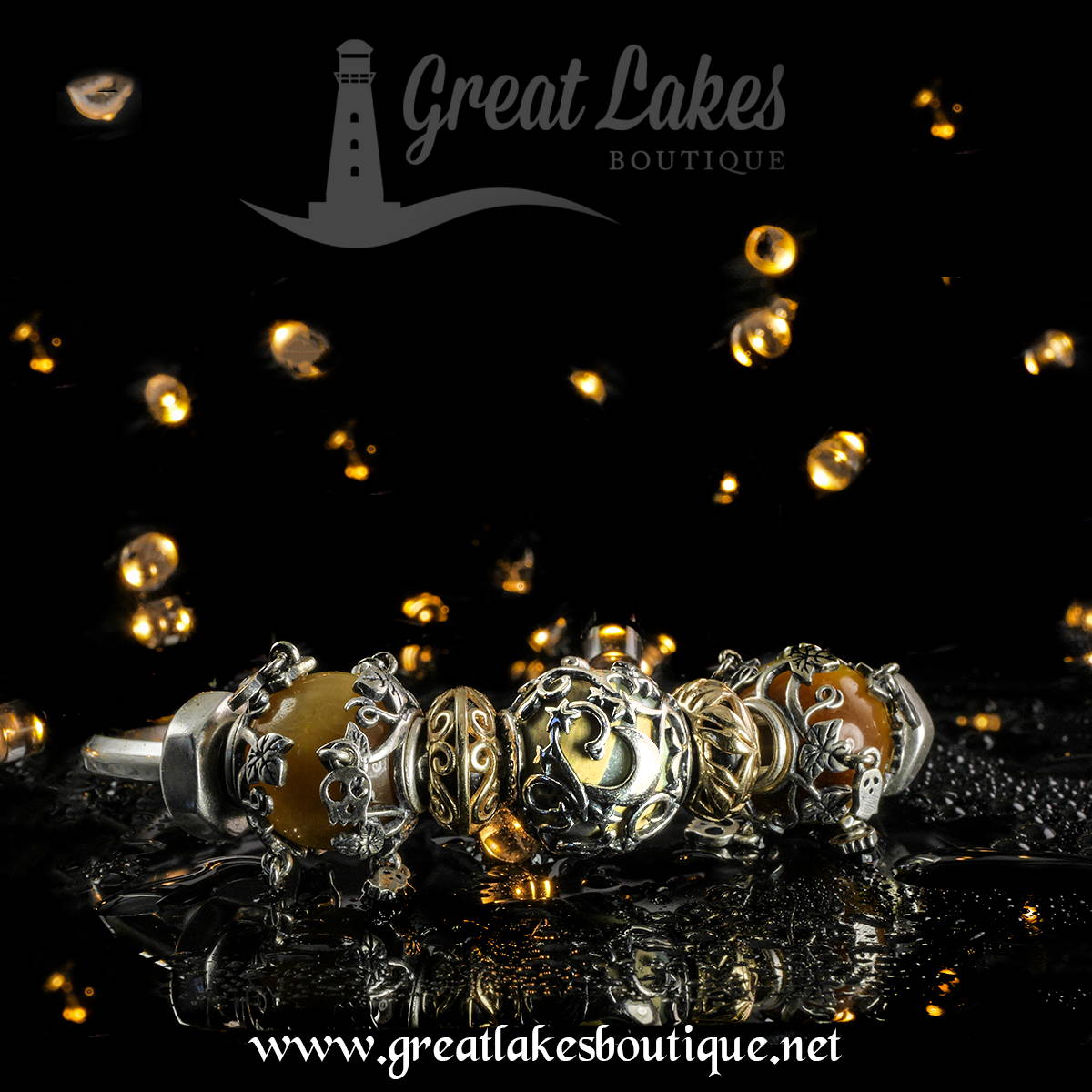 Equinox will launch during Bead Bash on the Lake which begins on Friday September the 25th and continues until Sunday September the 27th. The exact online launch time for this bead will be confirmed in the online schedule, usually published the week before the event.
Equinox will retail at $78 and it is of course both a limited edition and exclusive to Great Lakes Boutique. Next week we'll be sharing group images of the bead that will show a little more of the variation you can expect.