Today sees the unveiling of the Ohm Beads November 2019 collections and as usual pre-orders begin simultaneously.
This Ohm Beads blog brings you the full details. Do please note that the official release date is November the 1st.
The Ohm Beads Oracle is the Bead of the Month for November 2019 and it's a large, focal piece. 555 of these have been made.
This is an articulating design and if you notice towards the top of the face, there's a small window. The front of the bead rotates with different symbols appearing through that window. The rear of the bead is mirrored but it's roman numerals you'll see appear.
You can opt to interpret as you go or perhaps pre-assign your own meaning to the symbols. In this sense its a little similar to the concept behind the Ohm Beads Tarot Cards or Chi Chi Sticks 2.
As always our stocks of the Bead of the Month are very limited.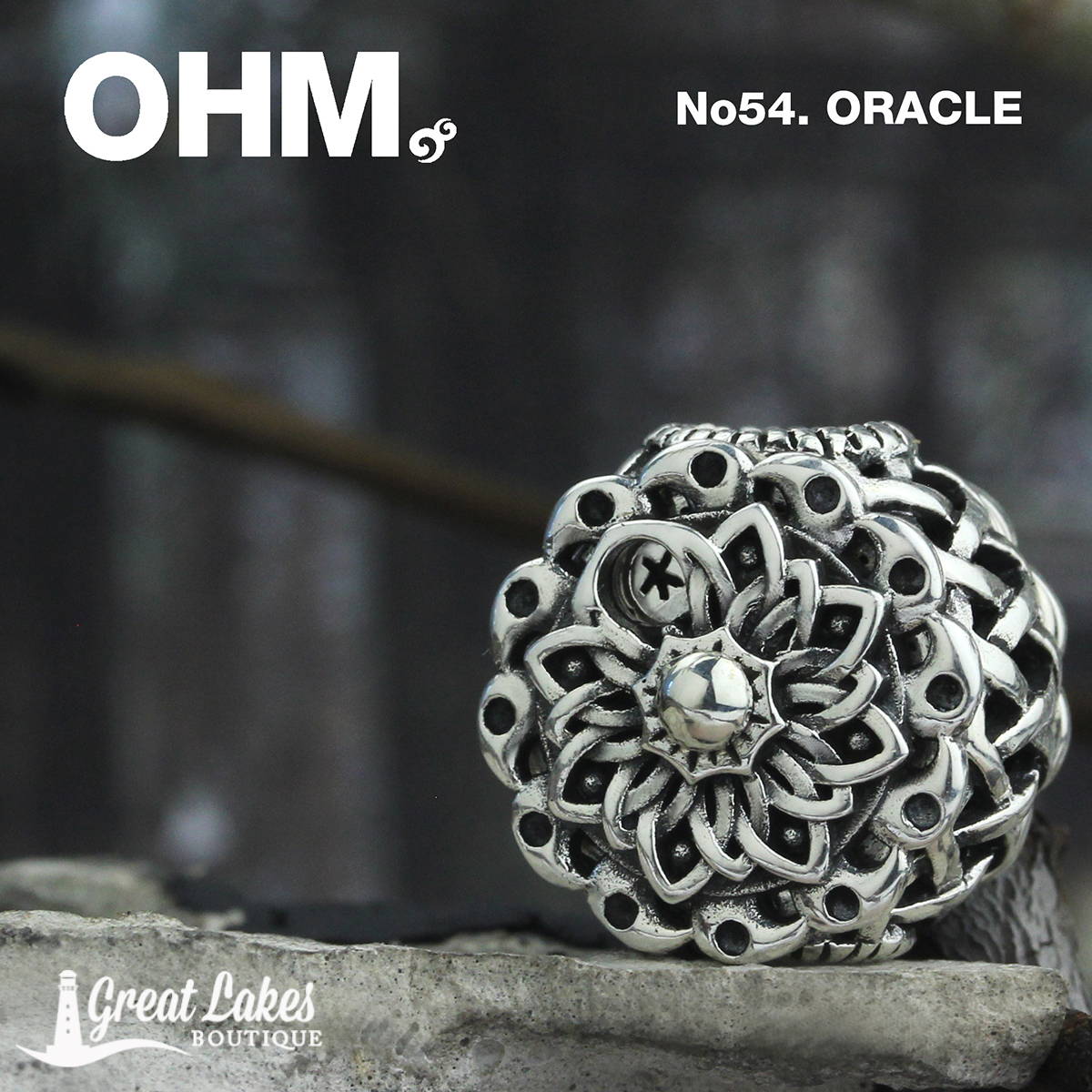 Ohm Beads At Least I'm Warm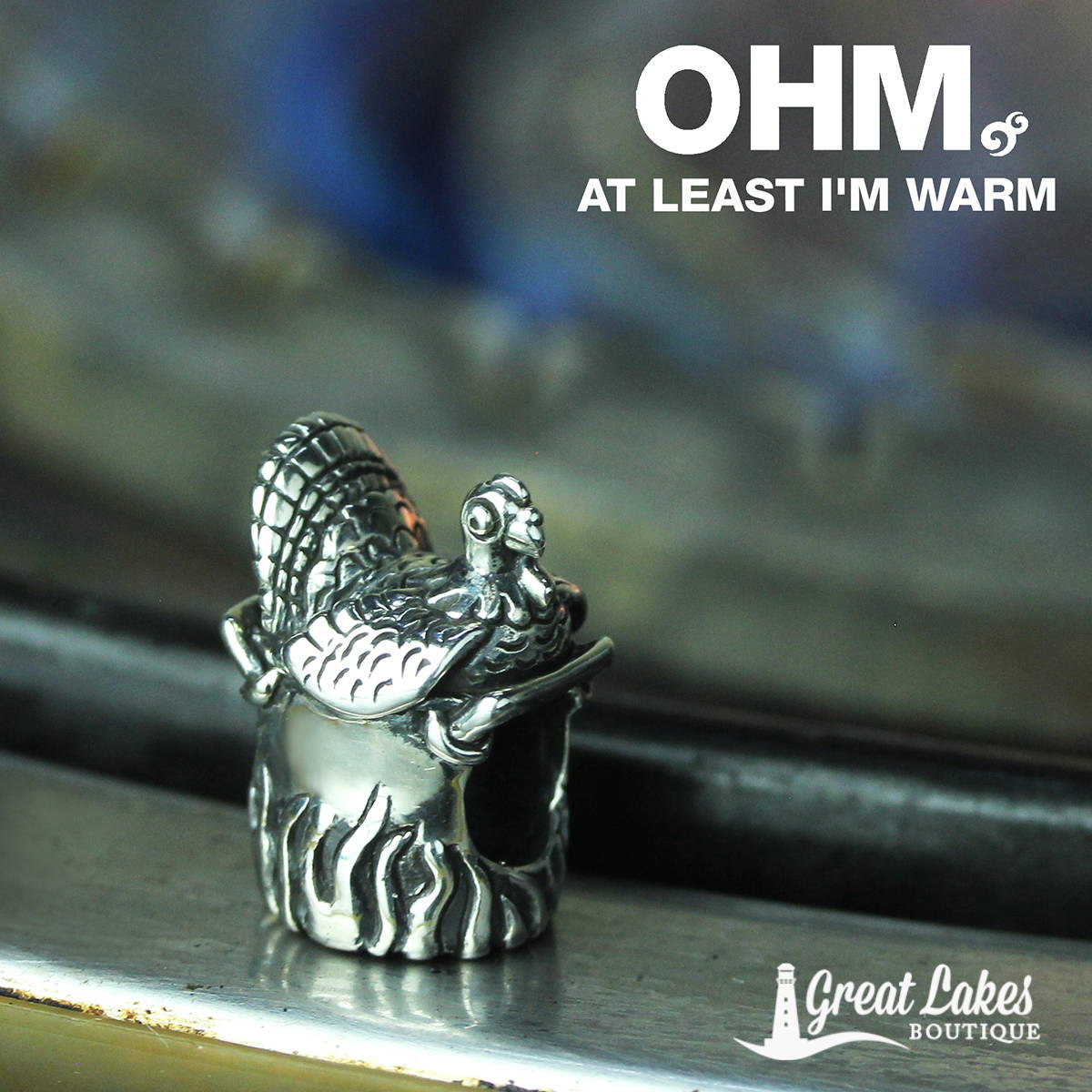 With the Oracle as the Bead of the Month, Ohm still haven't forgotten Thanksgiving and their tradition for turkey themed beads continues.
The Ohm Beads At Least I'm Warm joins the collection and is not limited edition.
The Ohm Beads Listen to Love is an ode to those in the medical professions. While Ohm's description shows they've drawn their influence from nursing, we think it's an equally cute design for the doctors, paramedics and veterinarians in your life.
"Nurses are the backbone of any health organization. They do what needs to be done. They continually give and give no matter what while caring for those that need it most. They help, they heal, and they love."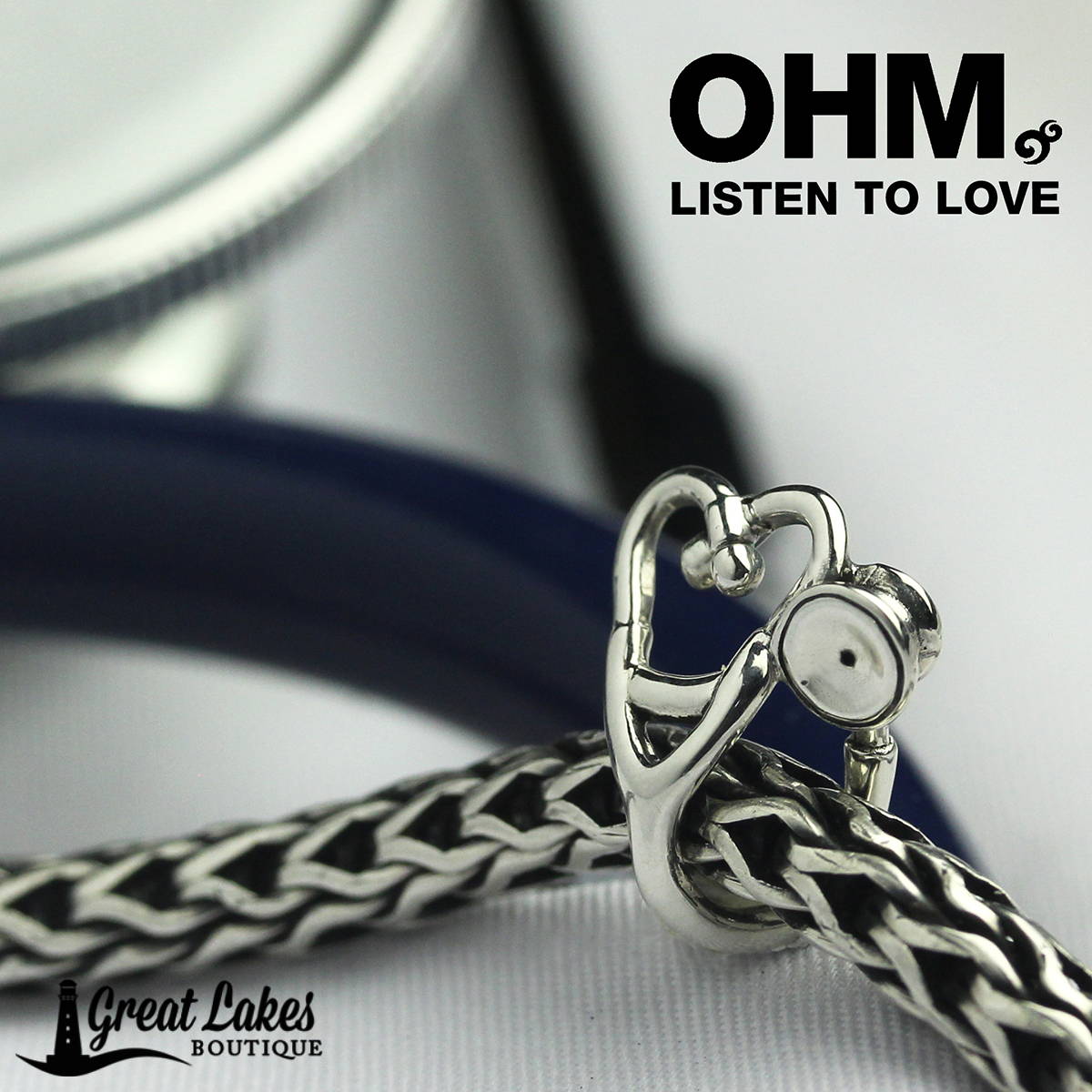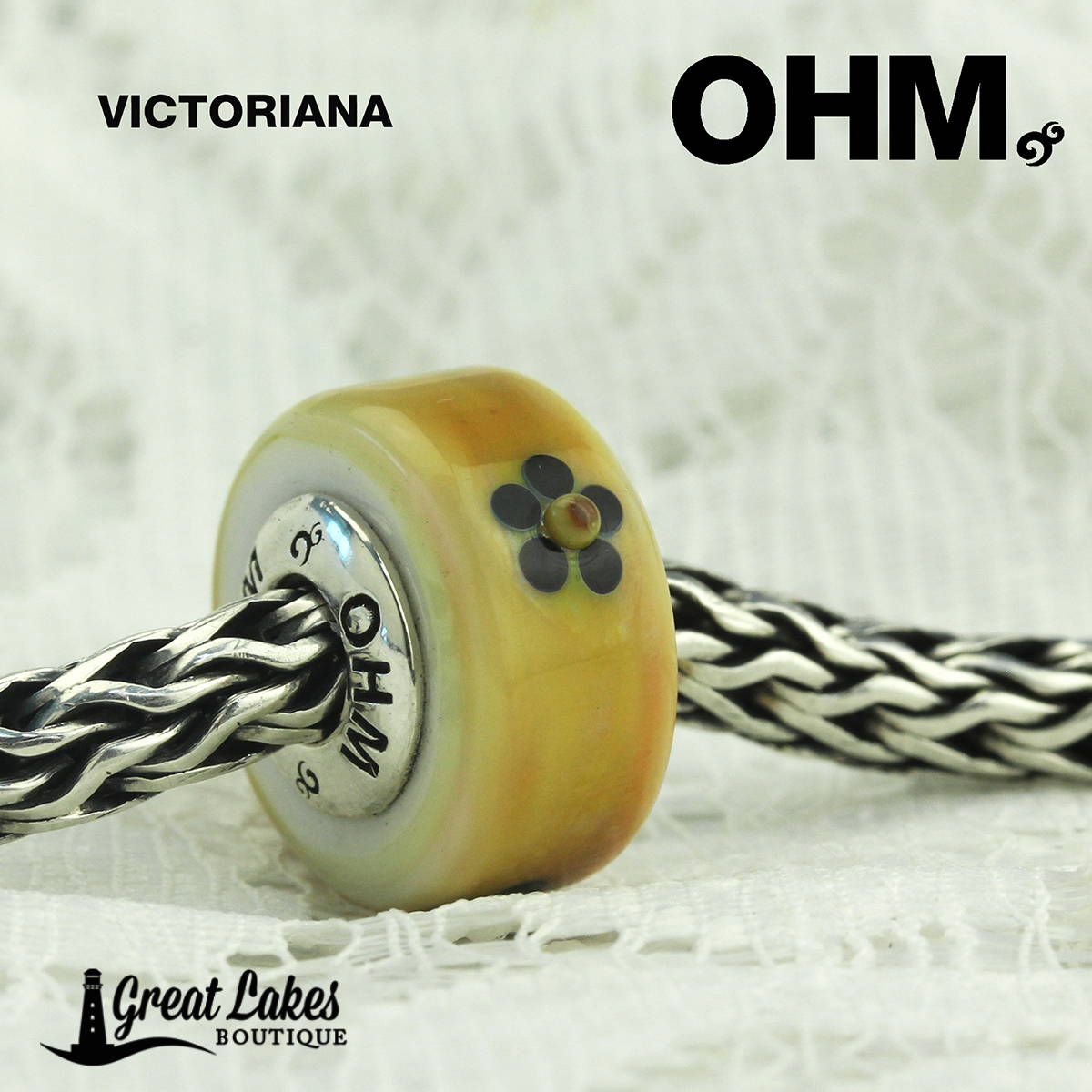 The Ohm Beads Victoriana is vintage inspired glass which could make for a lovely, traditional festive bracelet.
"Your imagination might carry you to a summer garden and High Tea with rich Devonshire cream and buttered scones and the equally delicious gossip of your fashionable Victorian friends. Or, perhaps, you are sitting in the soft light of a Tiffany lamp gazing out the delicate lace curtains at a playful game of croquet as you pen your morning correspondence to a secret admirer in an era when mail was delivered seven times a day, and you changed your exquisite dresses at least three times daily, including formal dress for dinner."
Helping to promote health issues in men comes the Ohm Beads Movember and please note this is a charity release.
"Note: 11% of proceeds from sales of this bead from Nov 1 to Nov 30 will be donated to Testicular Cancer research.
November, how about Movember! This is traditionally when those moes who can grow a mustache do so to highlight the men's health concerns like cancer (testicular and prostate) as well as mental health."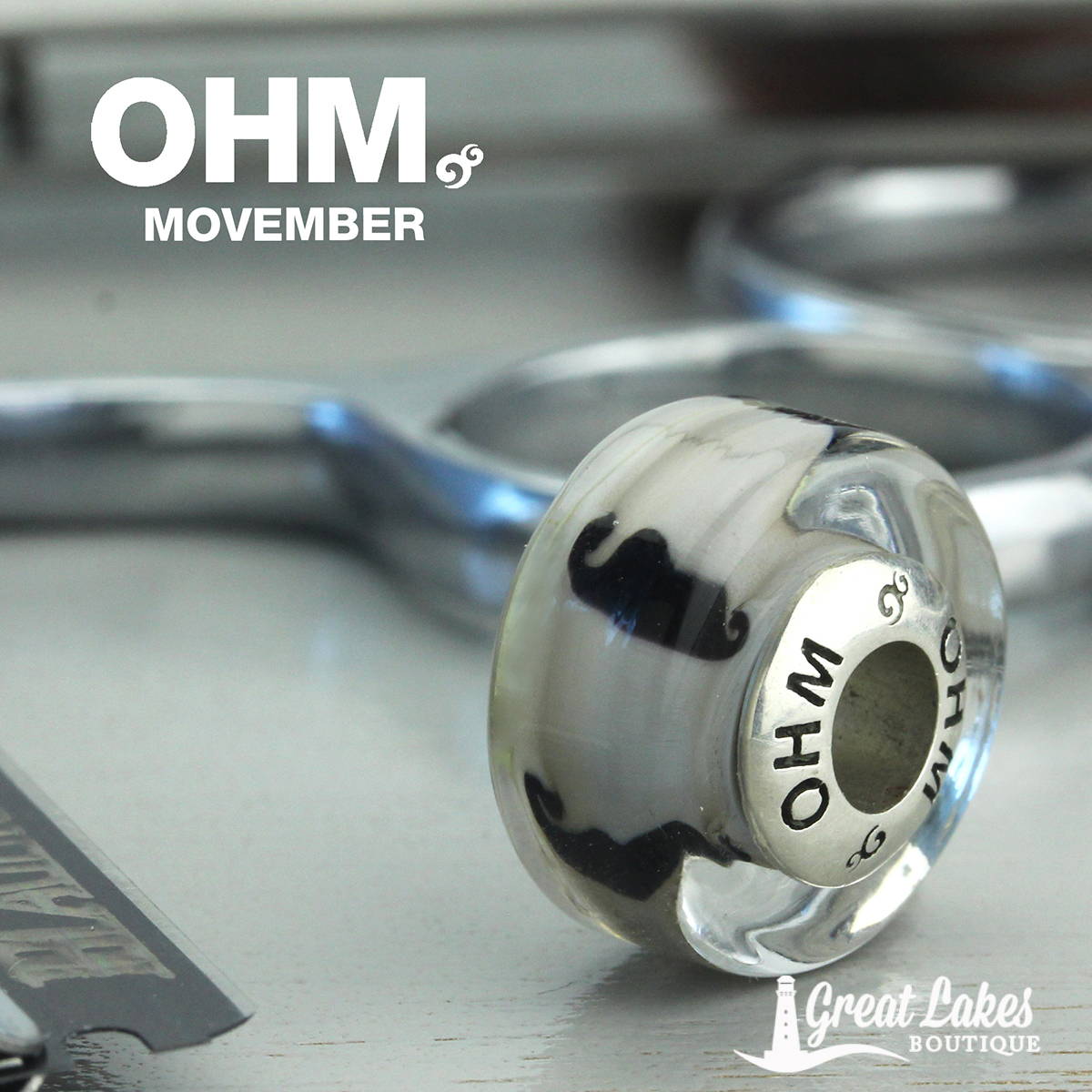 Ohm Beads Out There Glass Collection
There's no denying our fascination with the stars. From moons to stars and glittery glass, all such beads tend to prove hugely popular with collectors. Winter skies are particularly stunning so it's apt timing for Ohm's latest glass series.
"Semiotics is the study of signs and symbols, as well as their interpretations. The ability to communicate an idea is nearly impossible. It is honestly magic that we do do it. When you are studied in stories, words, symbols, tropes, references, memes, gifs, emojis, etc., communication becomes possible. The sharing of knowledge fuels our species and allows us to reach for the stars."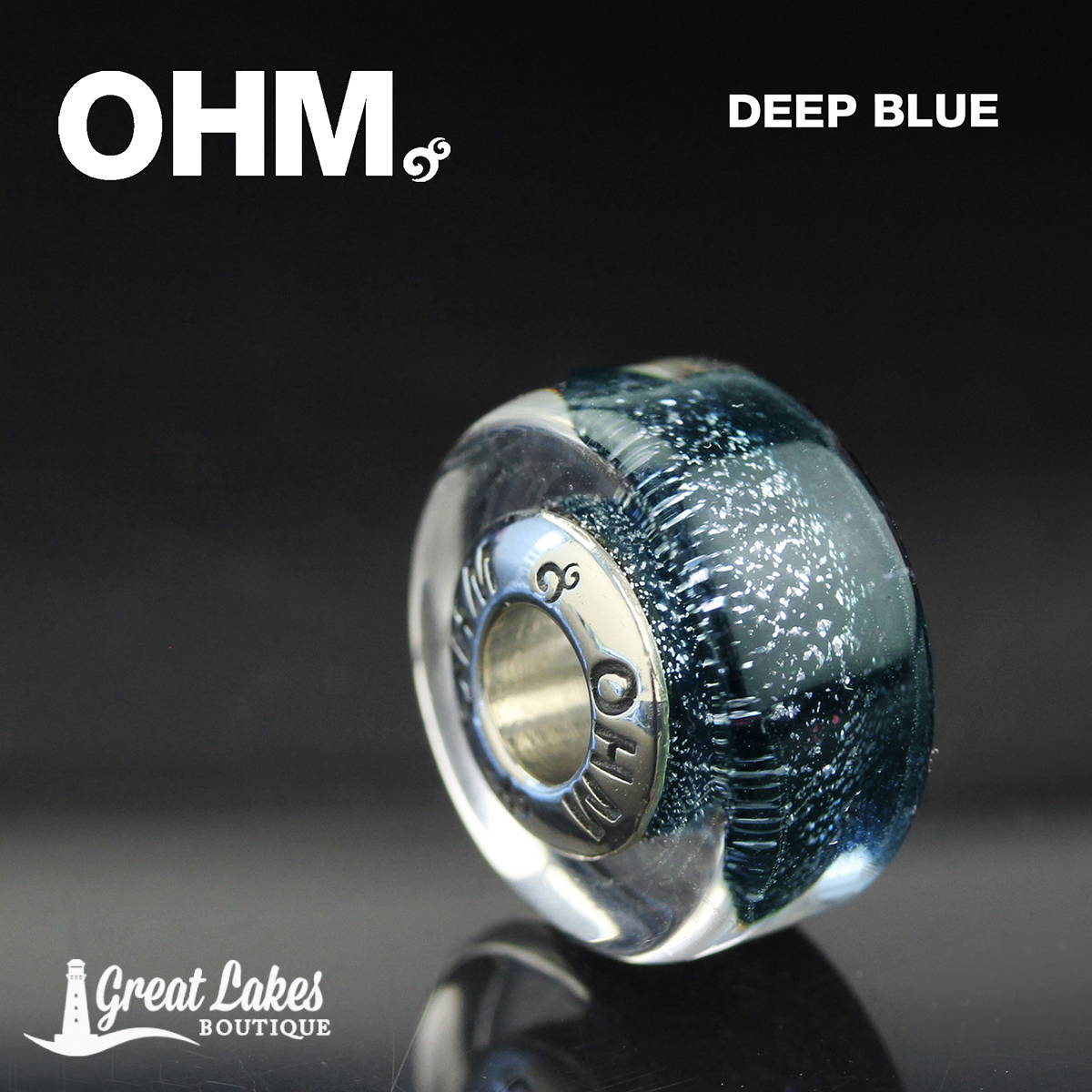 Ohm Beads Lemon Glass Collection
As an extra treat for Thanksiving comes the Ohm Beads Lemon glass collection. Inspired by favorite desserts this glass is bright and zesty.
"Who doesn't love the sharp, clean smell or zesty taste of lemon? It is sunshine in your mouth. We love lemon cookies and pies, lemon tea, lemon marmalade, lemon pepper fish, ice-cold lemonade, or a zippy lemon twist in our favorite cocktail. In celebration of all things wonderfully lemon, OHM proudly presents this flavorful new assortment of bright, lemony glass beads: each one adding brilliance to your bracelet and a hearty spoonful of another favorite dessert."