Very early this morning The Palace of Amber Pumpkin Patch went live on our website again for the Bead Bash on the Lake Hangover Weekend event! Pumpkin Patch is the fall 2019 limited edition event bead and it has proven so popular. (How could it not, it's adorable!) This charm bracelet blog brings a little inspiration for The Palace of Amber Halloween 2019 bracelets.
It's already been an amazing fall and Halloween season in terms of new releases and I love this bracelet so much! The color is a mix of the golden yellows of Pumpkin Patch and those gothic eery strands of The Palace of Amber Black Rutilated Quartz. (We'll be listing some of those this weekend.)
The focal silver here is of course The Palace of Amber Pumpkin Cauldron and stock is now low on that item.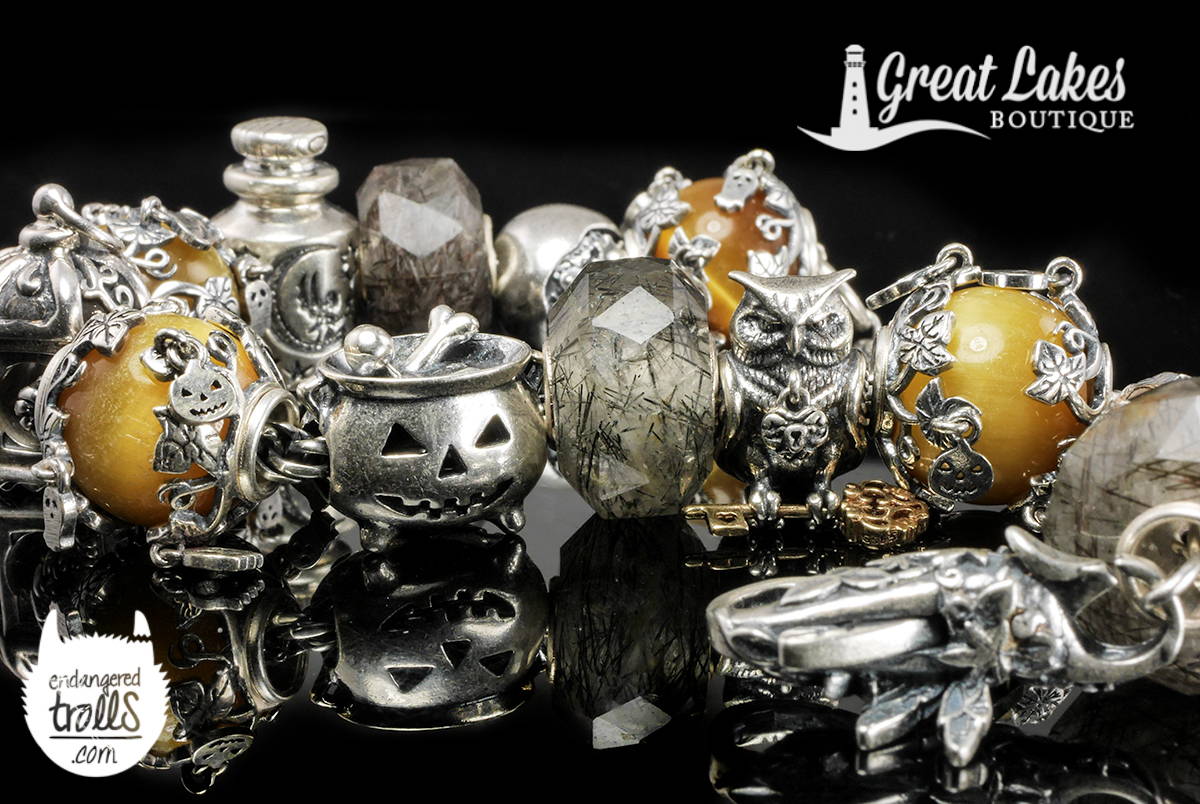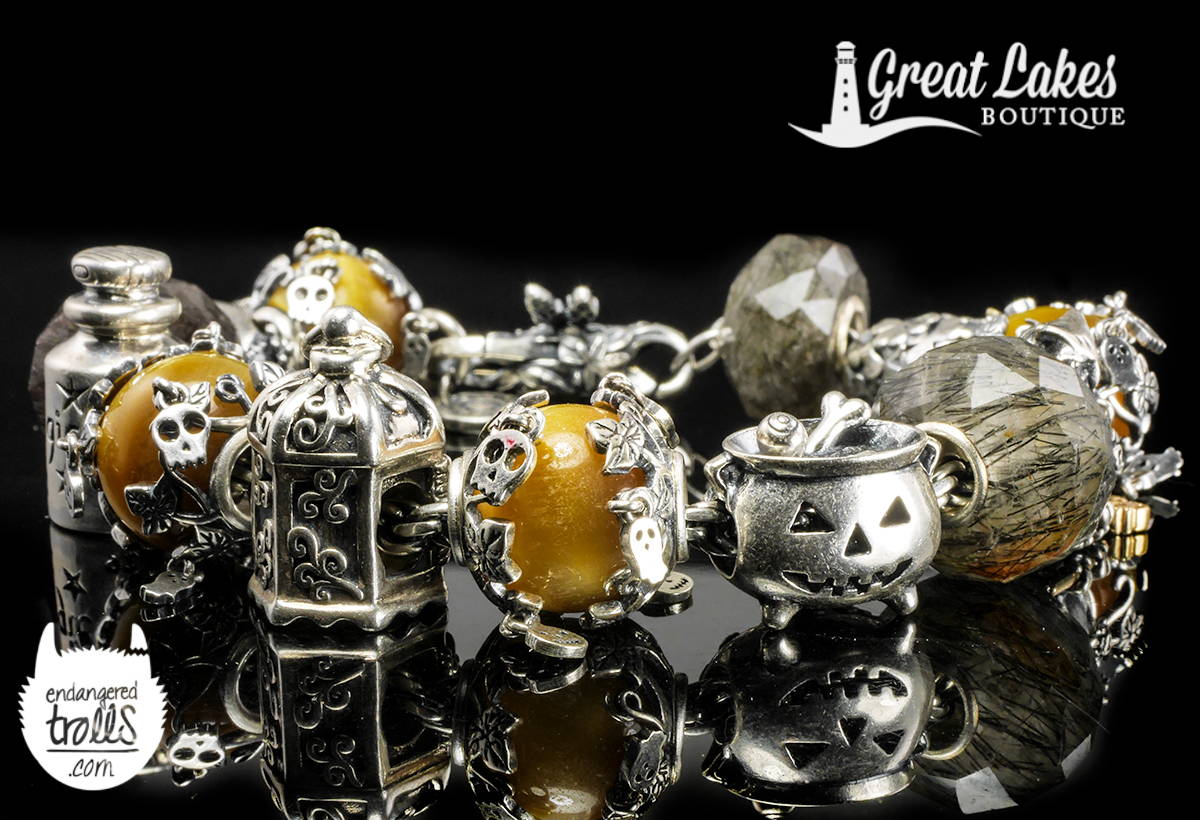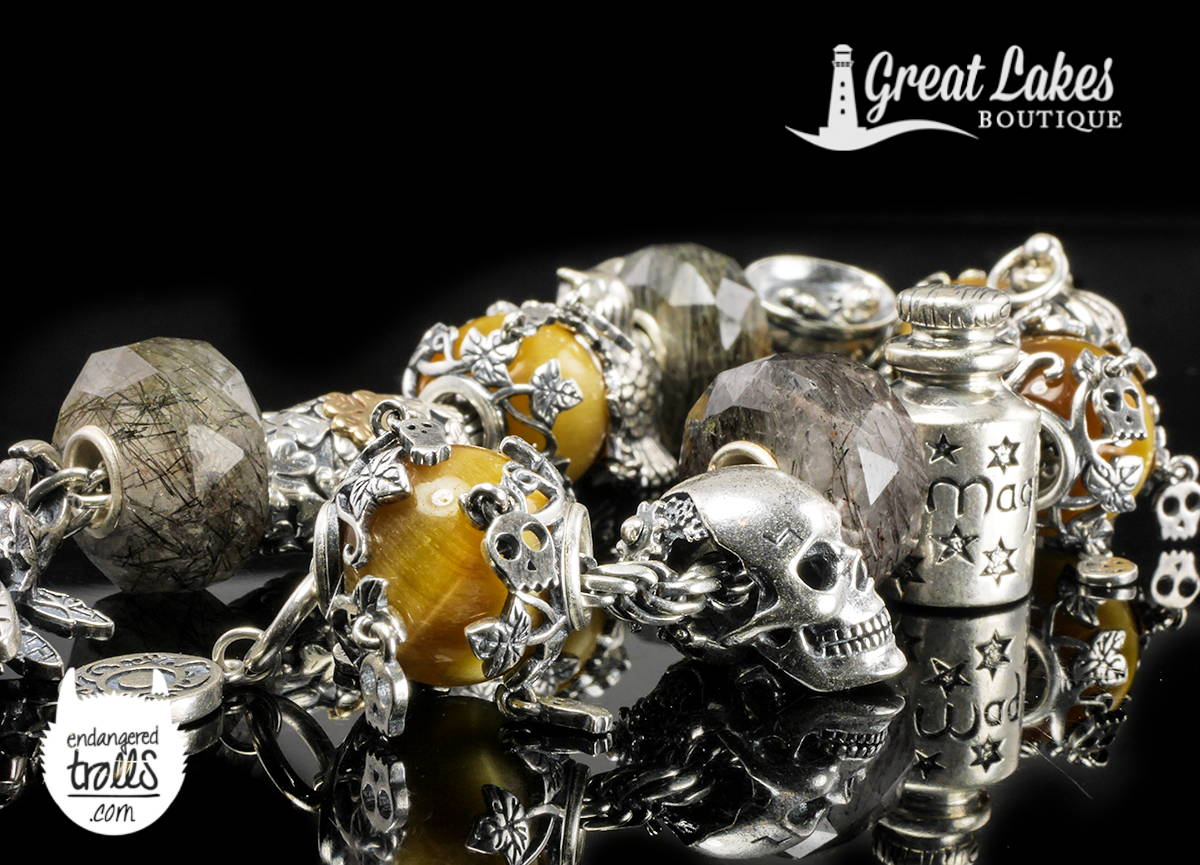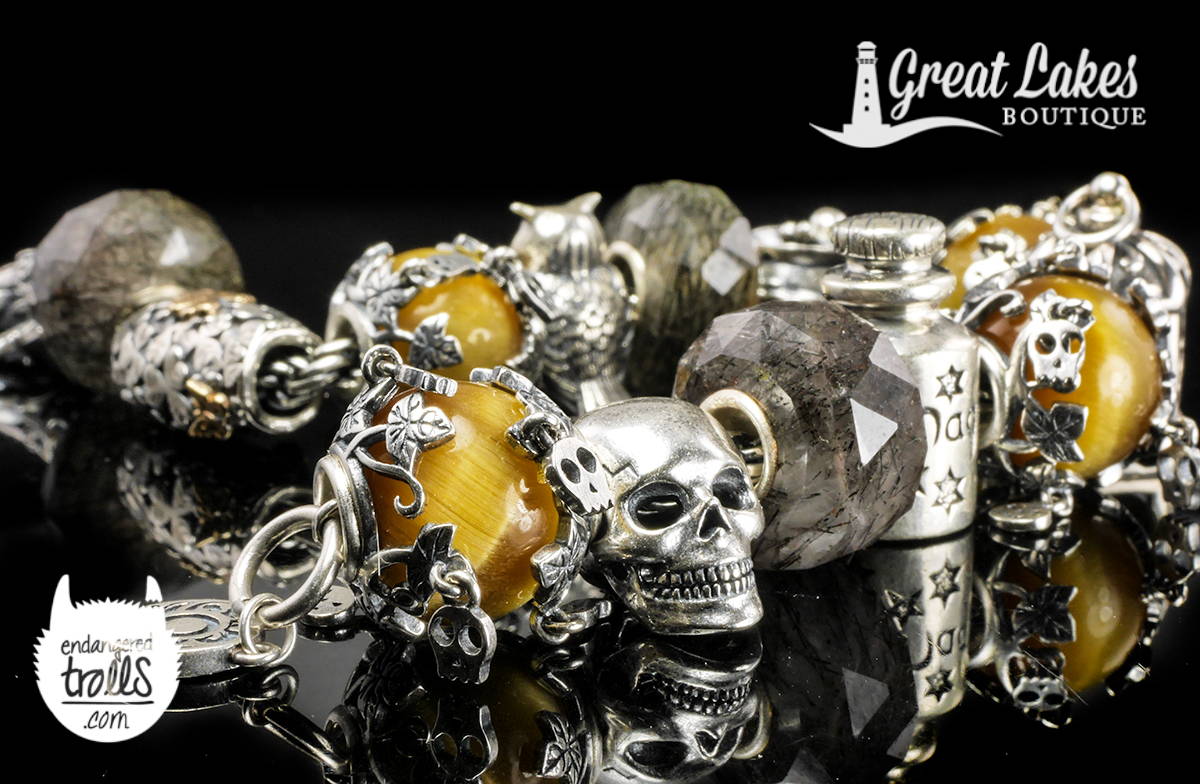 The Redbalifrog Magic Potion bead is another limited edition event design and was a must have on this Halloween combination.
The final two silver beads are The Palace of Amber Noctis in duo-tone and The Palace of Amber Buena Suerte. The rose gold version of this will be restocked once more before it disappears for good. It's absolutely not Halloween themed but I'm such a fan of this design and I find it autumnal.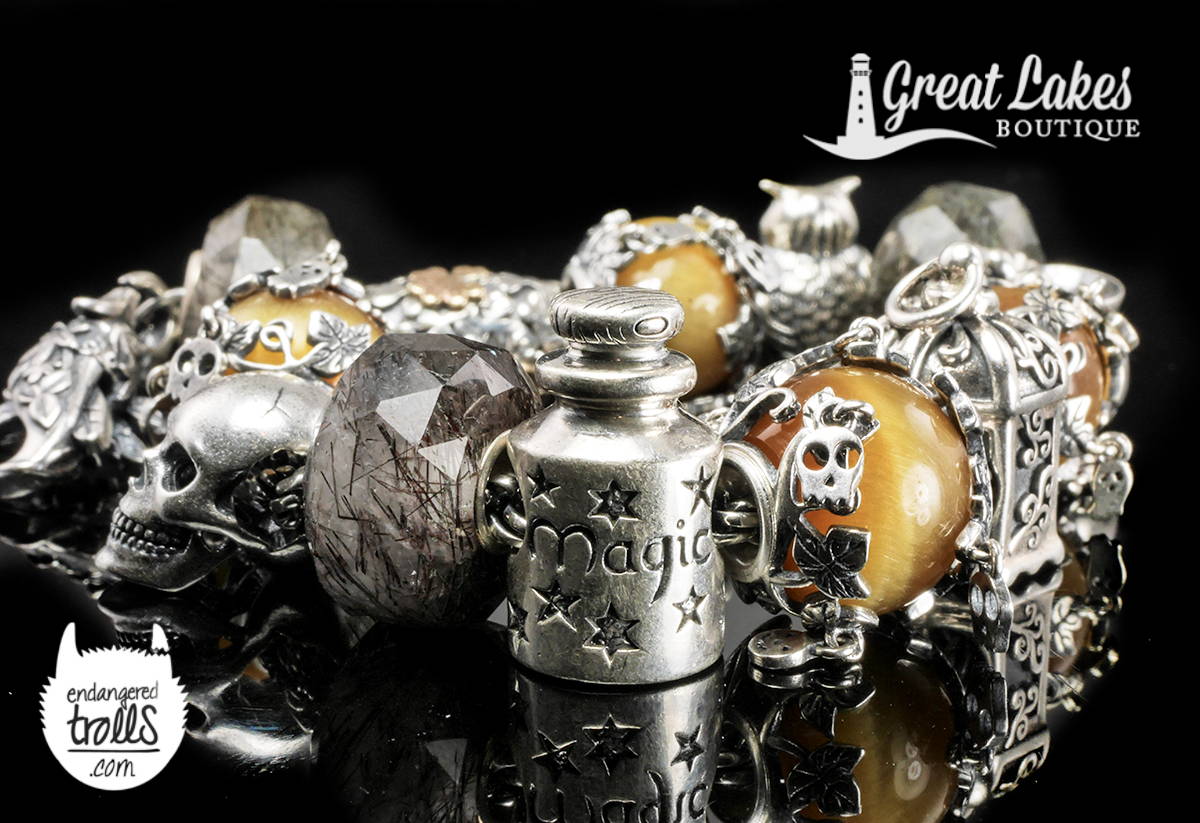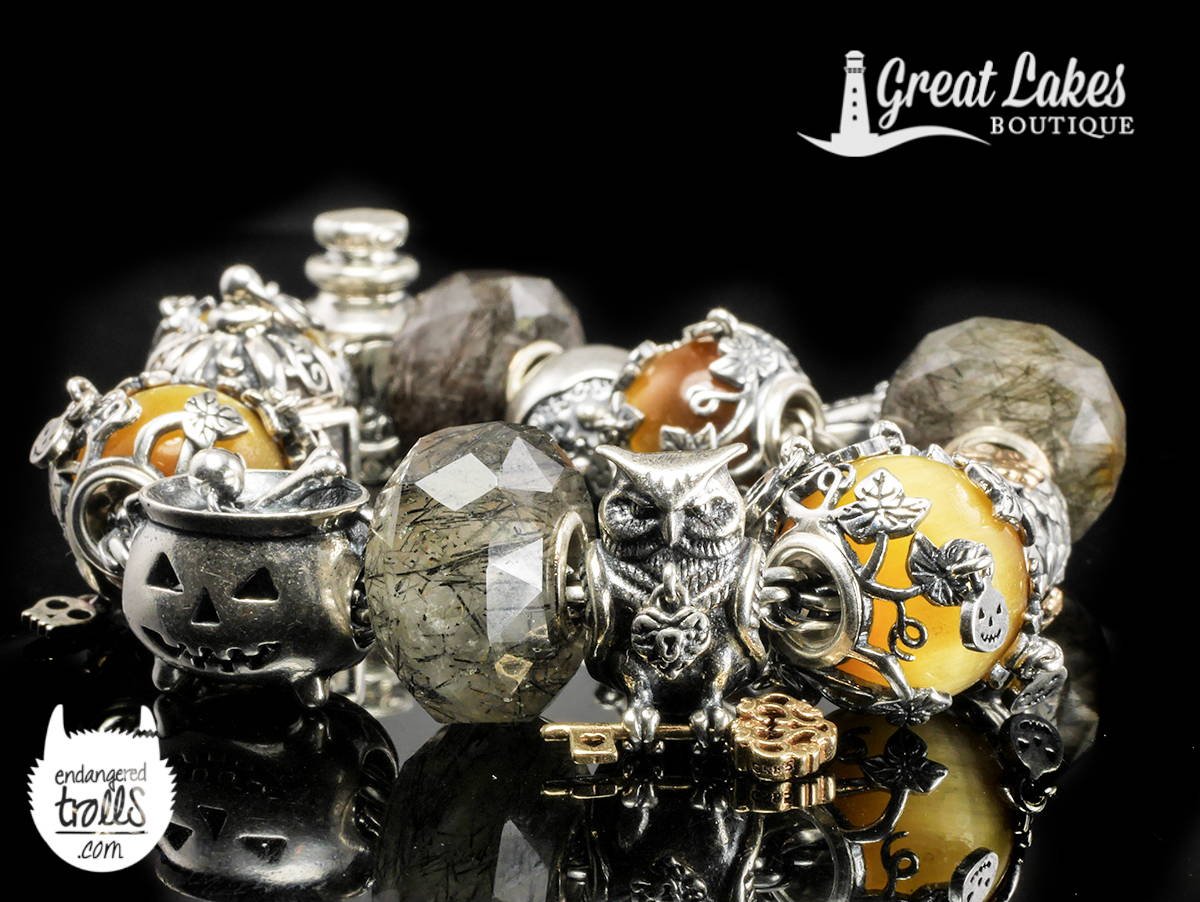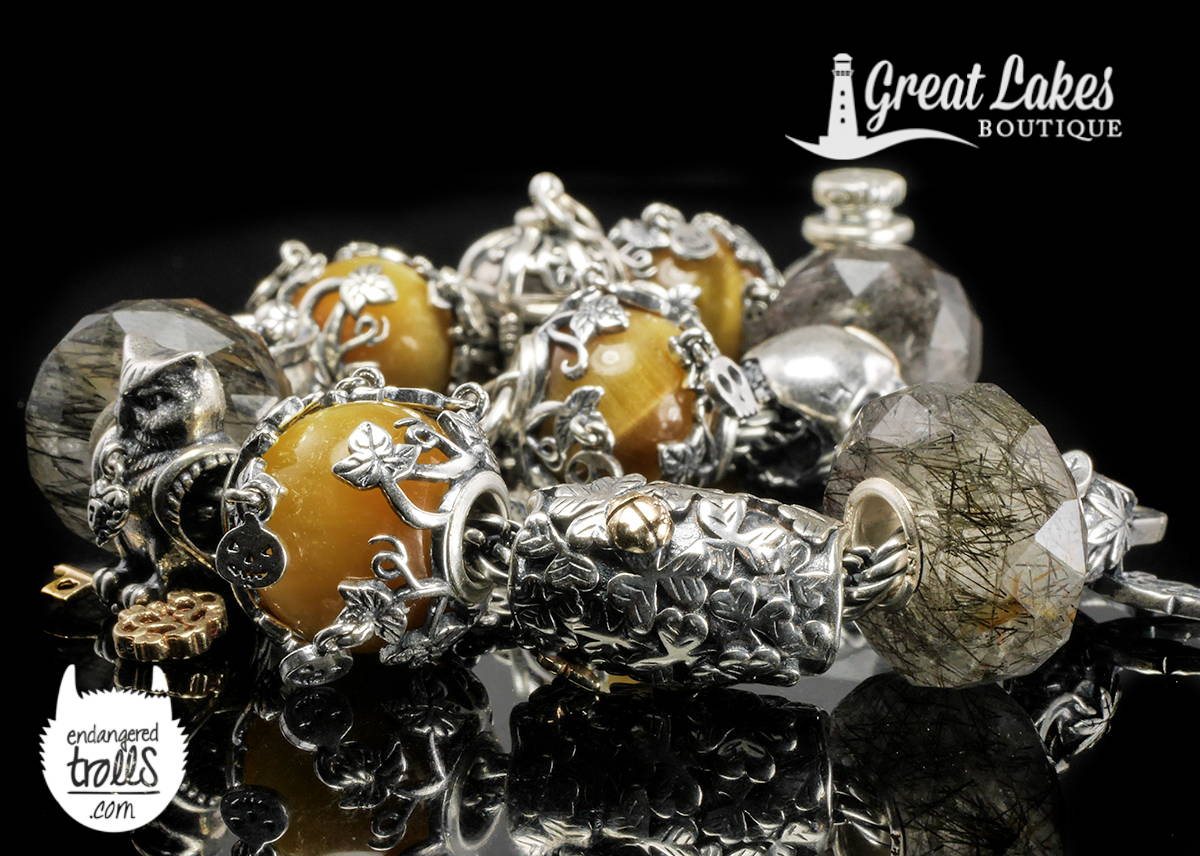 We're now coming to the end of day one of the Hangover Weekend online event and here's what you may have missed..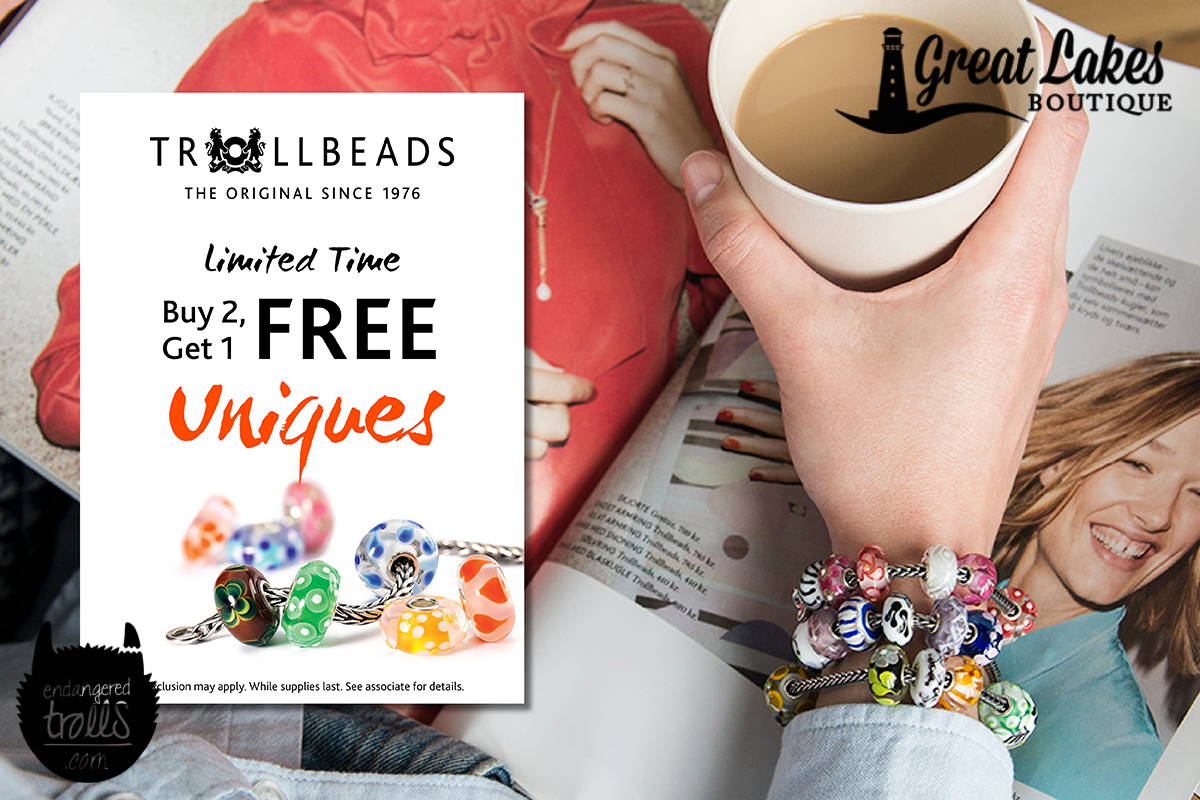 It's buy two get one free on Trollbeads Uniques again! We love this promotion as it's really the best way to treat yourself to uniques.
The website will automatically process this promotion for you but if you spread your spends, the free bead will be refunded when we reach the order.
You can save upto 40% on select Trollbeads right now including some absolute favorites like Celestial and the Lovesome Spacer.
Many of you are loving this promotion!
The sales prices show once the item is in your cart. Shipping is applied to all orders with sale items. If you spend $40 or more on non-sale items, we'll refund the shipping once we process your order.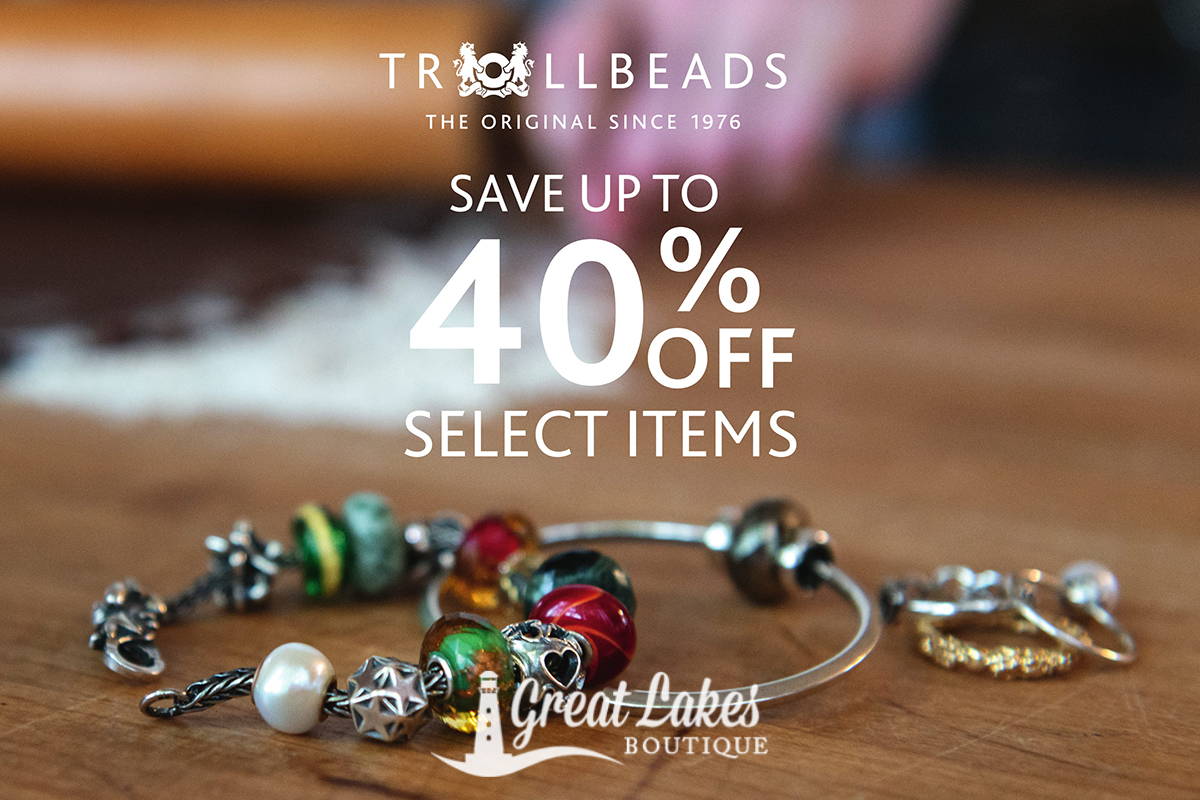 The Palace of Amber Round Moss Agate has launched and these are sensational. There's a few left so do grab them as we've been amazed by this stone.
Also making it's debut is the new grey moonstone from The Palace of Amber. This is so versatile and they have some beautiful shimmer to them.