Two weeks tomorrow Bead Bash on the Lake Fall 2019 will have started and today we're unveiling the fifth and final event bead. This Redbalifrog blog brings a complete preview of the limited edition and exclusive Redbalifrog Magic Potion!
The Redbalifrog Magic Potion continues the theme of An Enchanted Weekend.
As the name suggests it's a traditional apothecary style potion jar, complete with textured cork stopper.
The front of the bead is engraved with the word magic and etched with stars. Meanwhile the rear depicts a fairy sat on a crescent moon.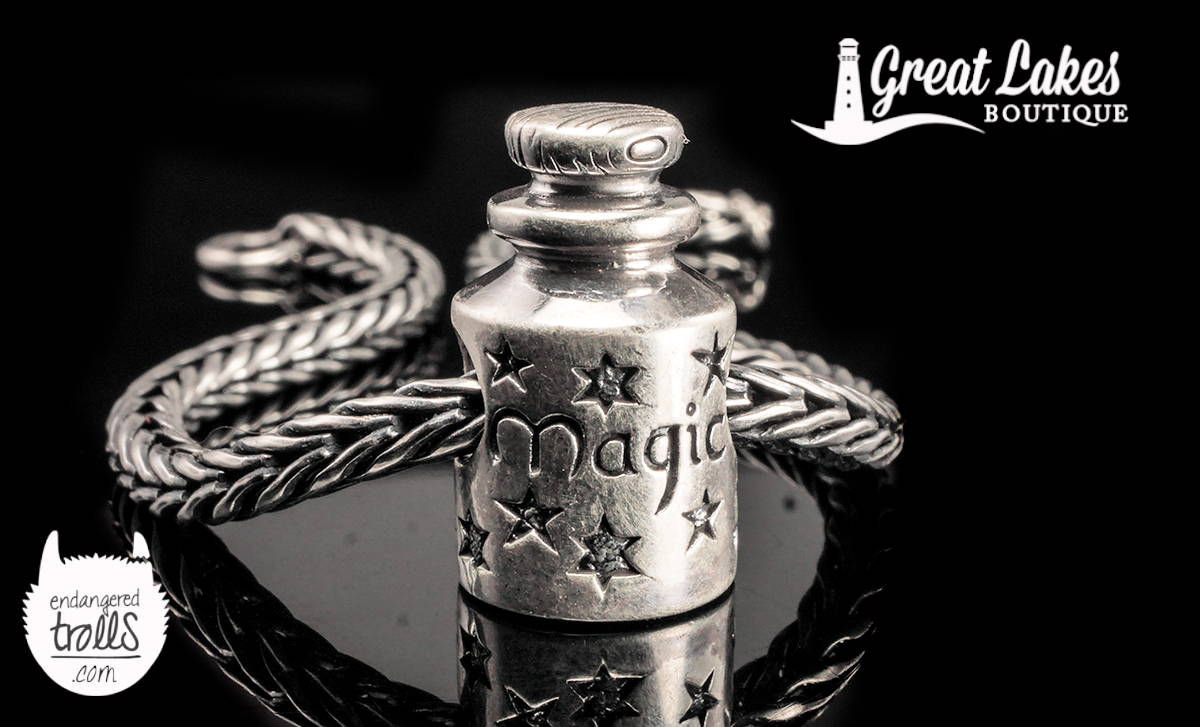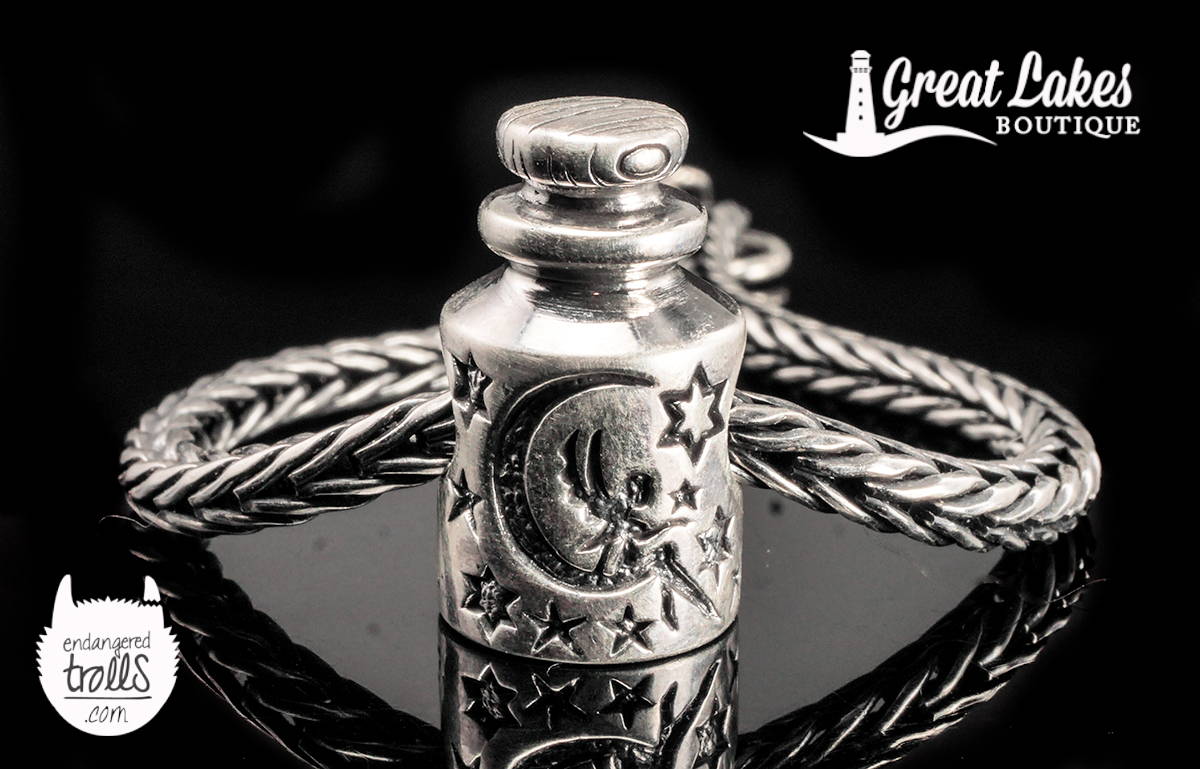 The bead is 10 mm in width, 17 mm tall and weighs 5 grams. It's going to retail at $40 and a total of just two hundred have been made.
Personally I love the scene on the rear of the bead. It has such a magical and romantic vibe to it.
For those unfamiliar with Redbalifrog, the brand use universal cores so it's compatible with all major bead lines.
The Redbalifrog Magic Potion will launch for Bead Bash on the Lake which begins on Friday the 27th of September. It will be available both in store and online. Exact online listing times will be announced the week before the event and there'll be multiple listings spanning the weekend.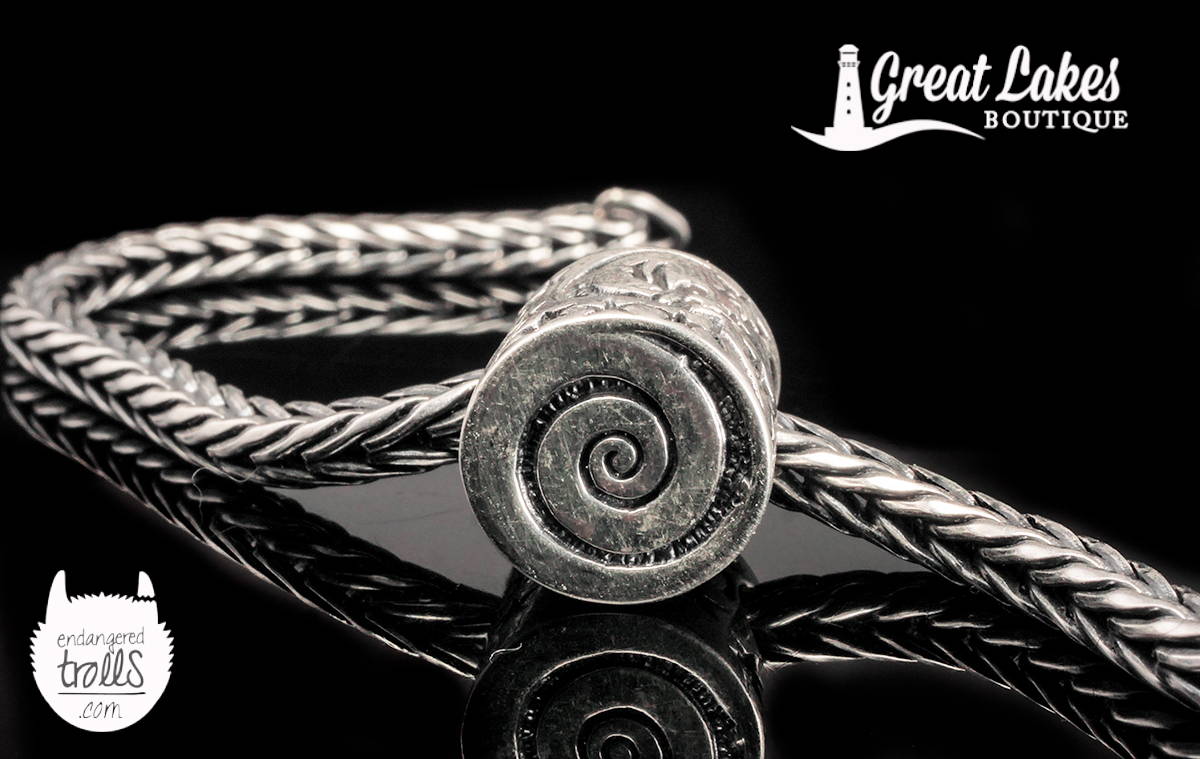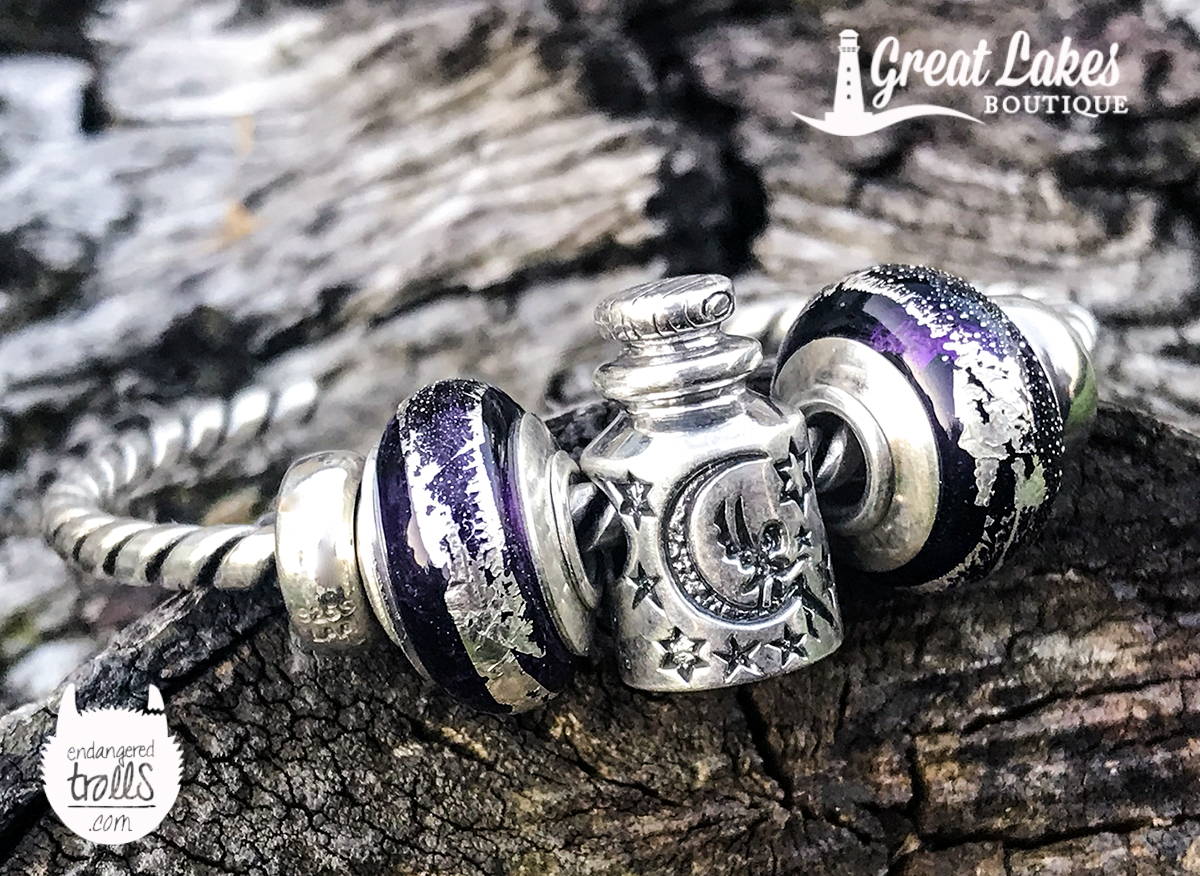 Magic Potion complements the other event beads so well but of course beyond that it will look perfect on those Halloween bracelets! It's pictured to the left with the Henhousebeads Midnight Twinkle, also an event bead launching in two weeks.
Five event beads, three additional bead launches, a very special Trollbeads lock, an inventory of Trollbeads Trollstones, promotions across most brands and our usual enormous inventory of beads are now ready for Bead Bash on the Lake!