It's been an exciting day for Trollbeads fans with confirmation of that coveted Trollbeads Faces Lock for Bead Bash on the Lake in two weeks time. It's one of my favorite locks but I've always felt it to be quite fall themed so it's perfect timing!
This Trollbeads blog shares a little inspiration for the new Trollbeads Golden Poppies bead. It's part of the Nightfall Kit and one of the designs that really appealed to me from the early previews.
Golden Poppies has a milky base with super fine strands of copper inside. Those distinctive poppy details are then located on the surface.
Where the Nightfall Kit is a very dusk feeling set of beads, I find this such a bright bead. It reminds me a little of those first fall frosts when the leaves become so crunchy and there's a real contrast between the icy ground and the newly fallen leaves.
The orange in this bead is such a perfect match to the new Trollbeads Round Red Onyx and I'm crazy about this stone.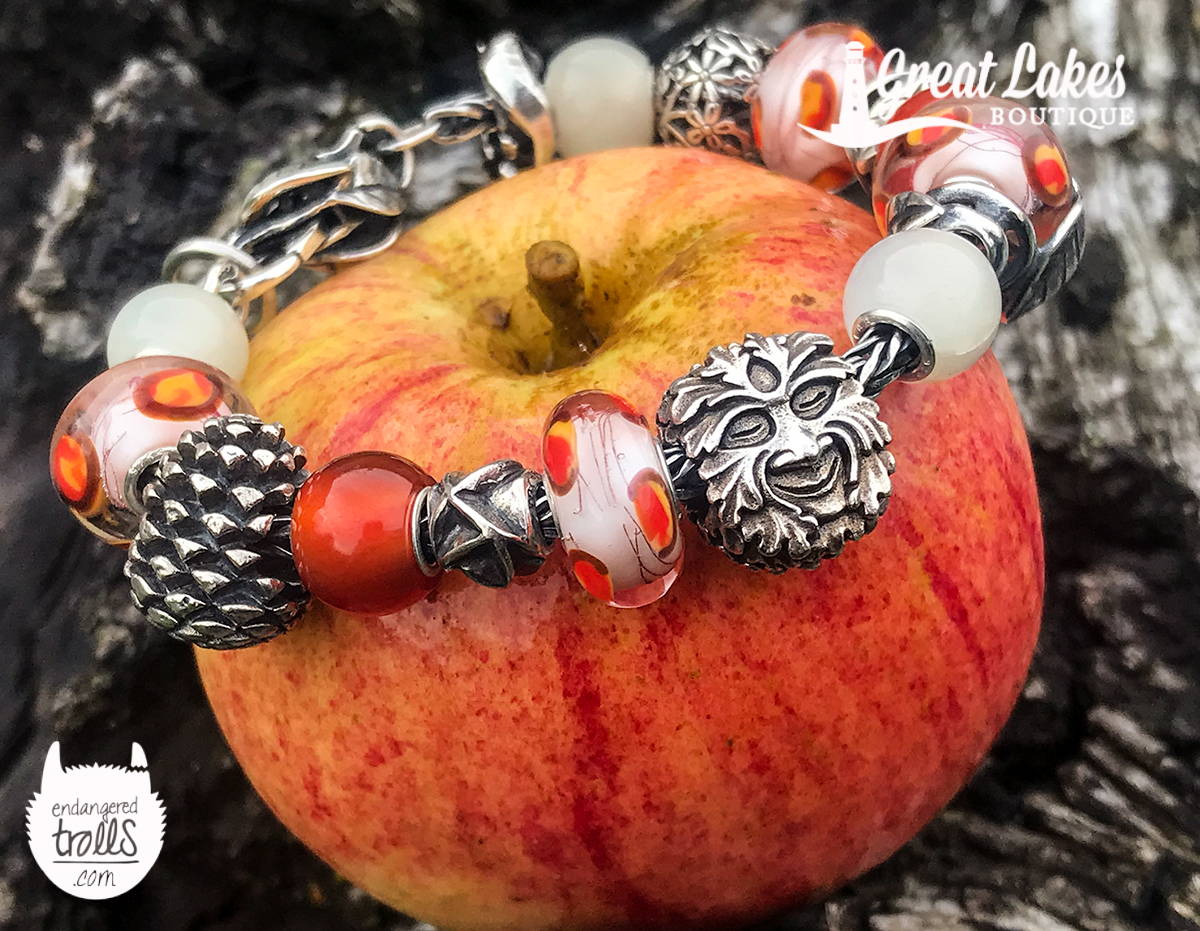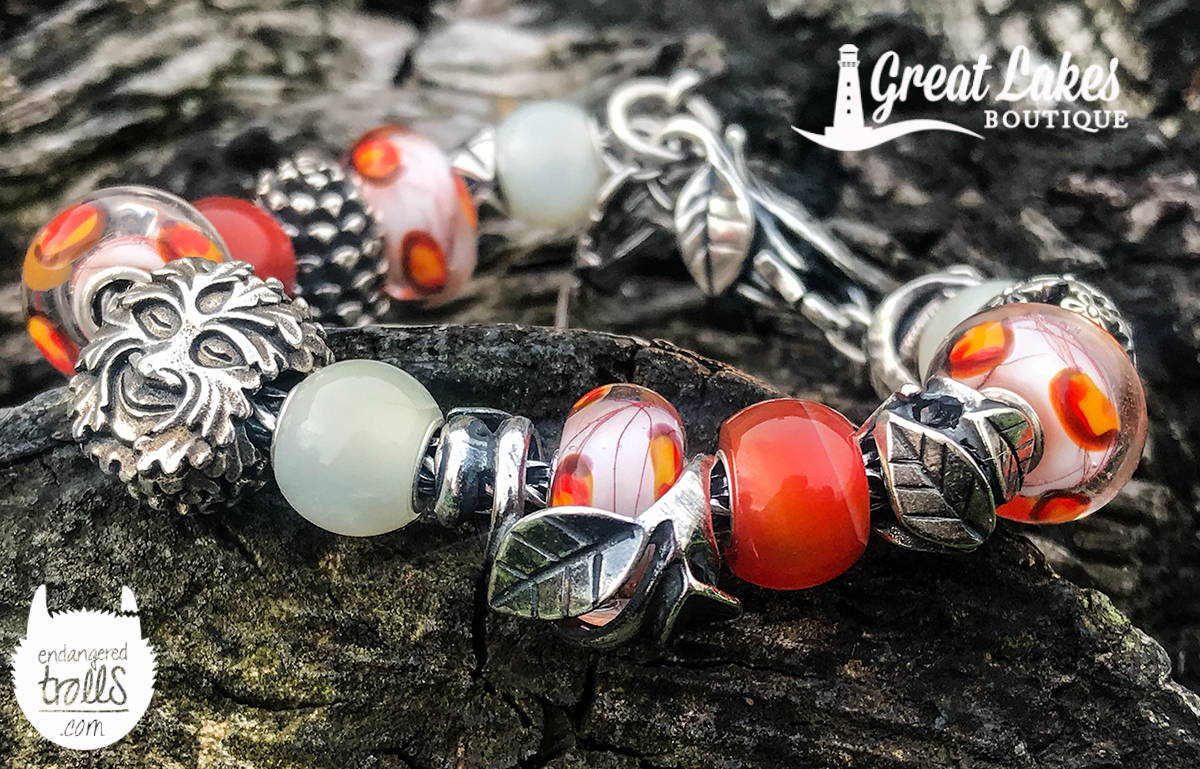 Though there's multiple Golden Poppies on this bracelet, the focal bead is encased in the new Trollbeads Framed by Nature. I particularly wanted to show that these designs do work with glass as well as the stones.
Though it's the Round Red Onyx to the right, to the left is the Trollbeads White Moonstone from the summer 2019 collection and one of those first round stones. I've found these to be so versatile.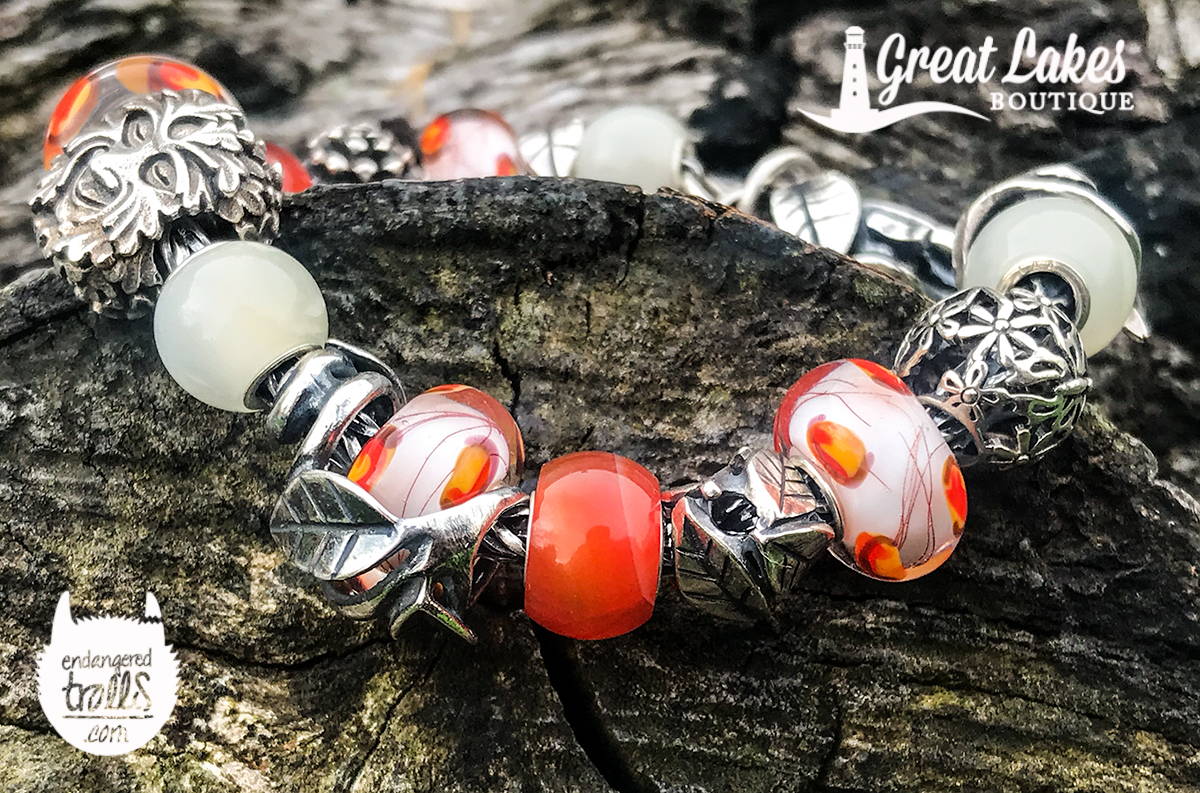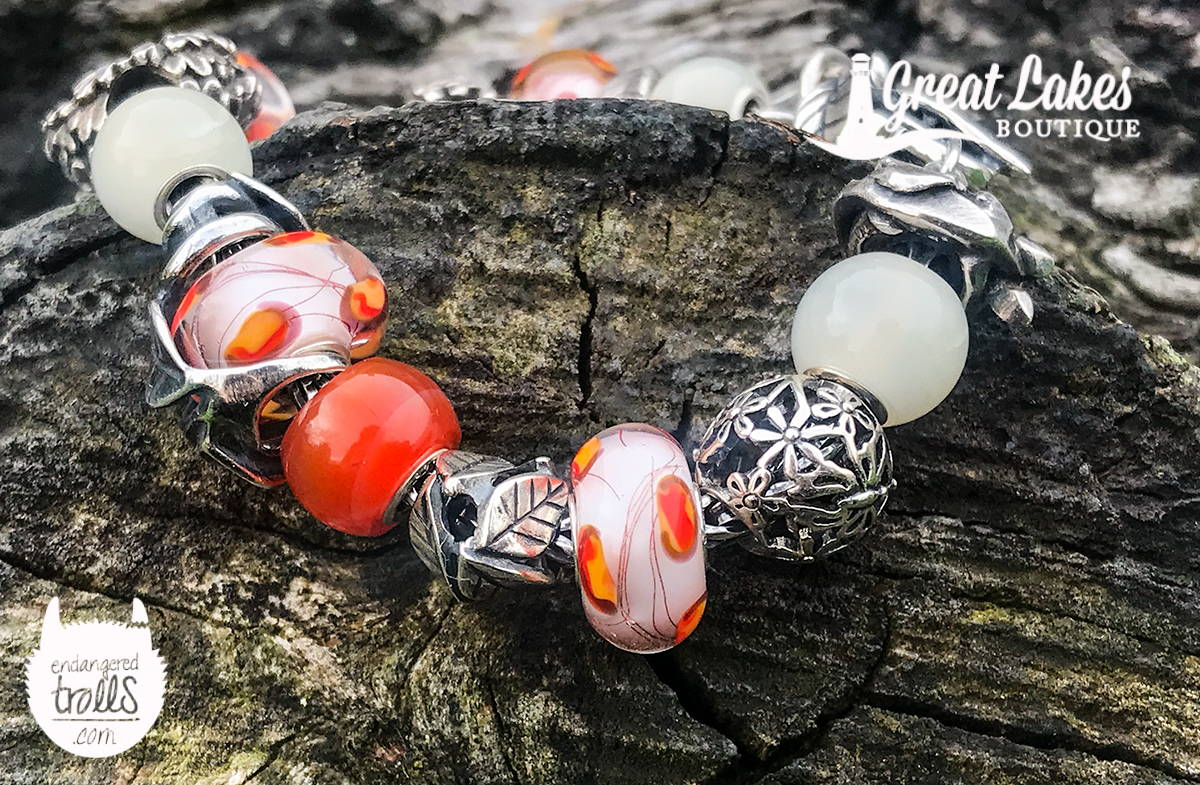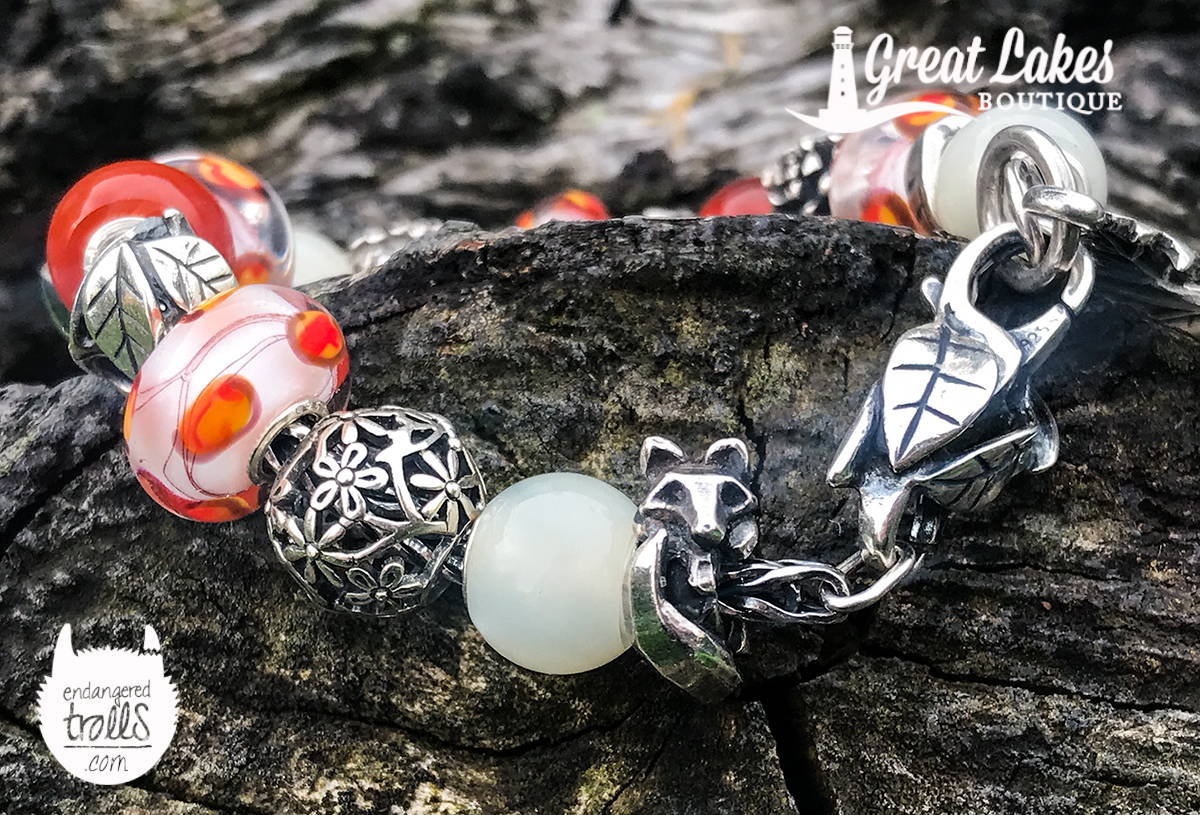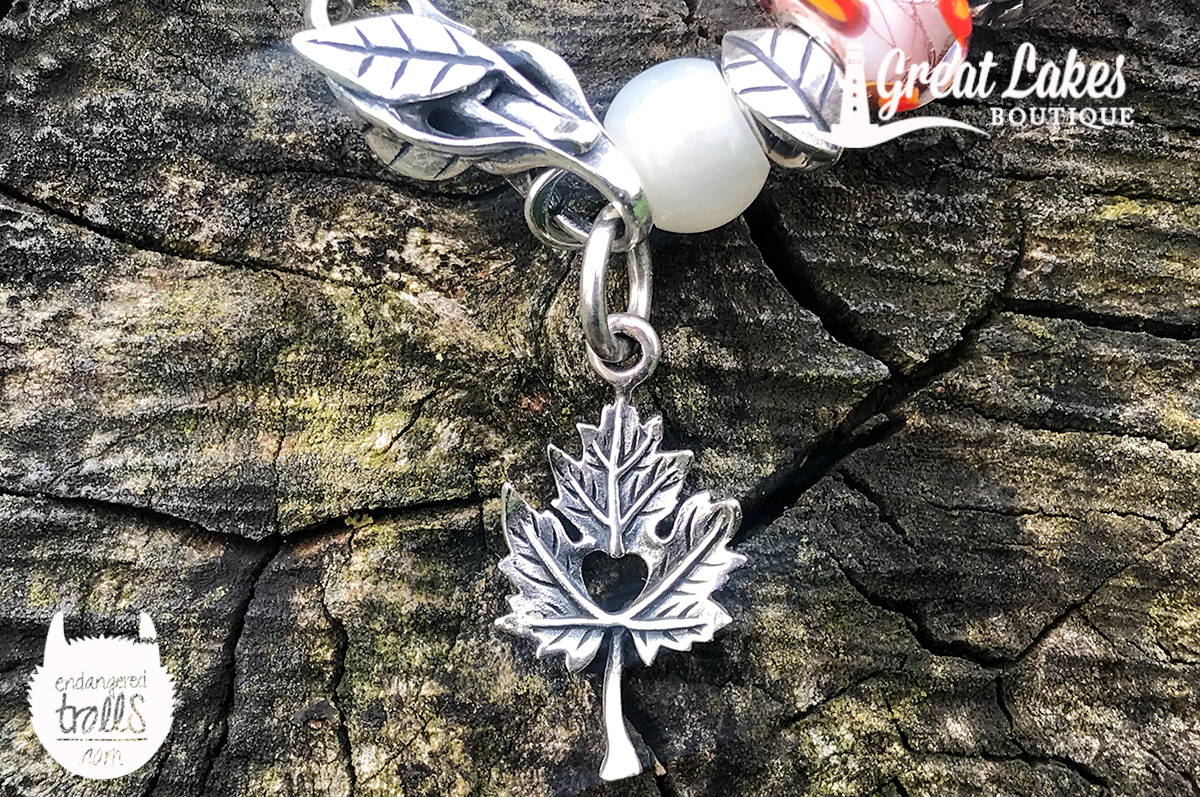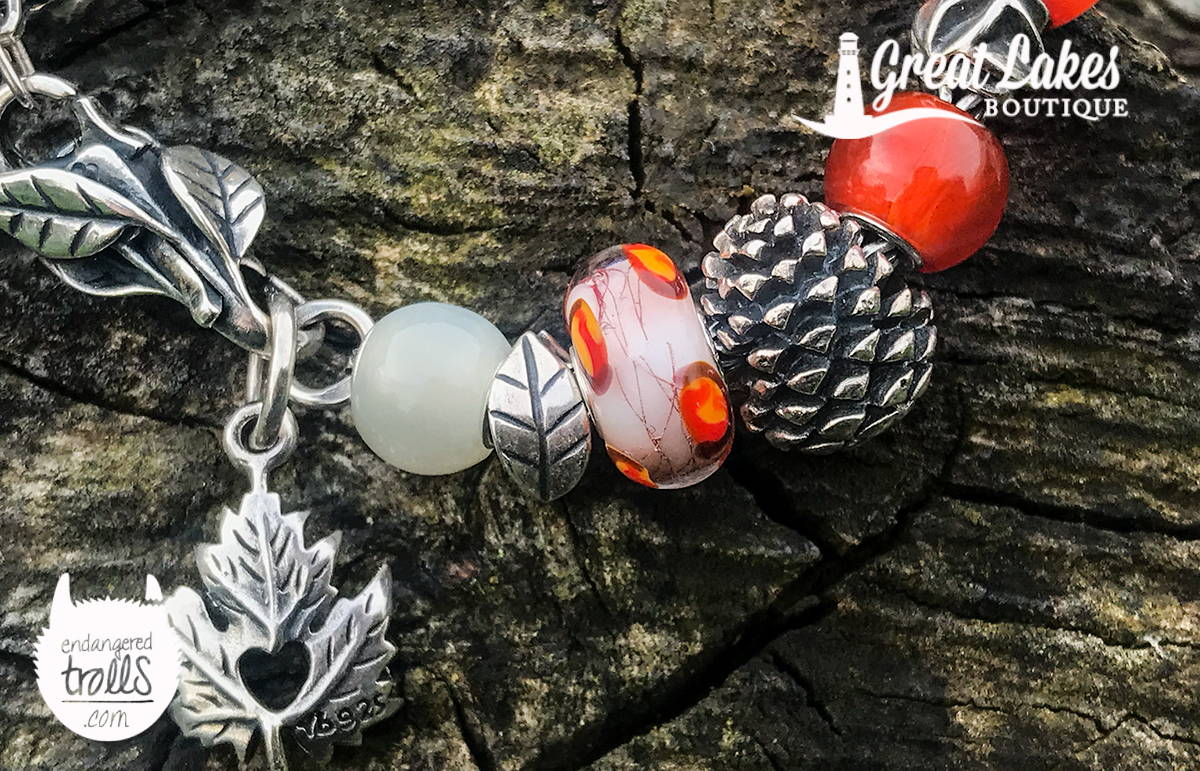 Finally below you'll find a few on the wrist shots of the entire bracelet.