This weekend we'll be celebrating all things summer here at Great Lakes Boutique. Firstly we're hosting the Great Lakes Boutique Go Round event to welcome the new Trollbeads Summer 2019 collection and those amazing spherical gemstones. There's also a number of new designs from The Palace of Amber too and it's those I want to discuss here.
The Palace of Amber Tropical Ocean.
The Palace of Amber Tropical Ocean is one of two new glass designs launching this weekend. They're like droplets of the ocean for your wrist, complete with an assortment of fishy friends.
These will be retailing at $40 and will be debuting on the website on Friday. Stay tuned to our social media pages for precise timings and updates.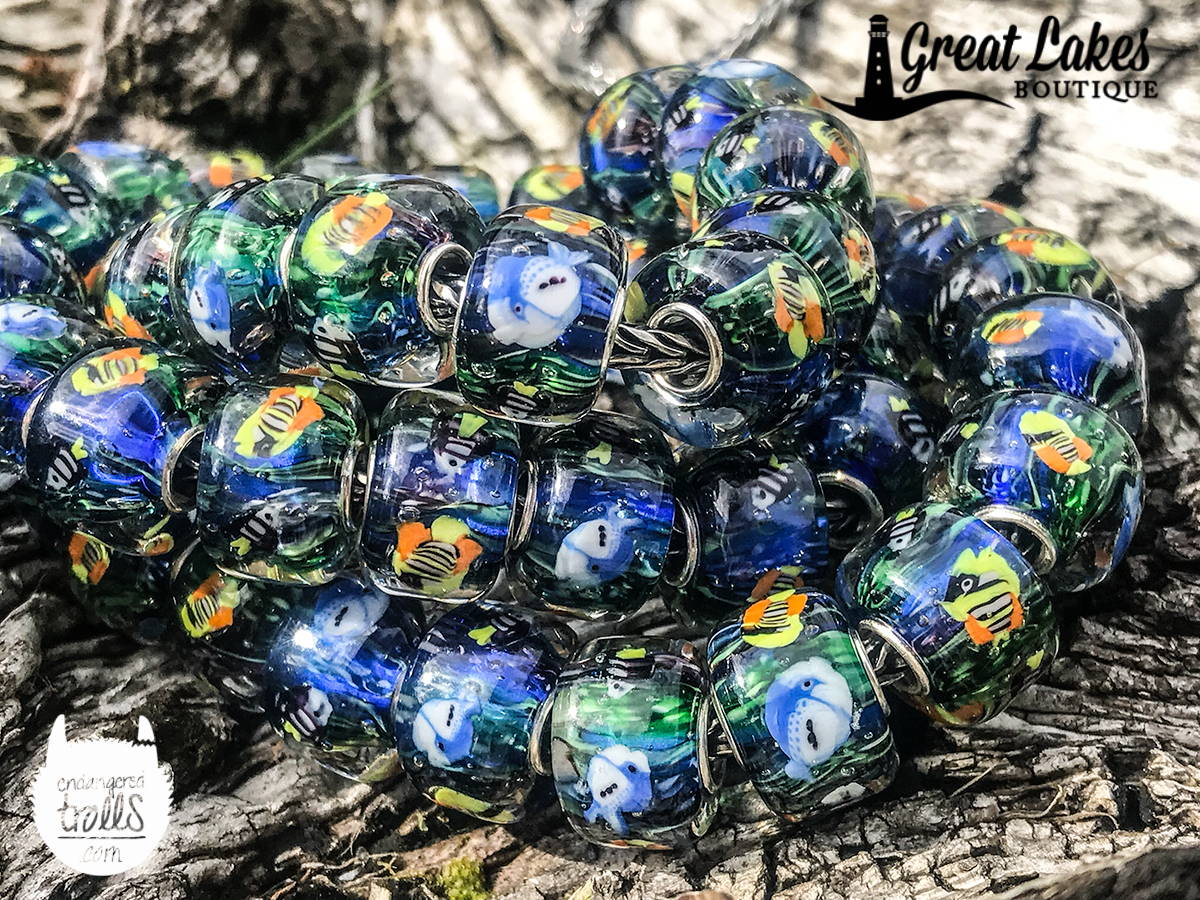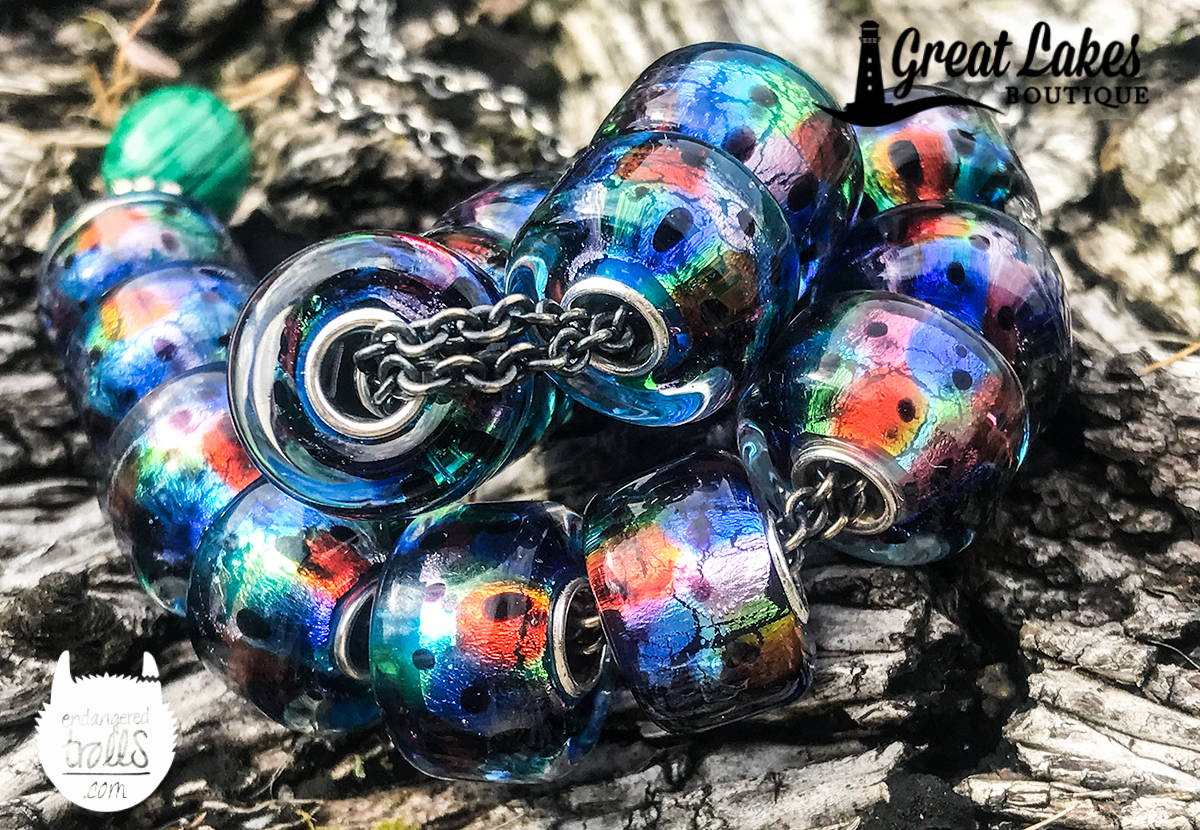 The Palace of Amber Sun Moon Lake
Sun Moon Lake is also launching this weekend, inspired by those perfect sunsets you see reflecting over the water. This is quite a chunky glass and just a little larger than Tropical Ocean but with the same retail price of $40. Notice the shimmering foil base!
These new glass beads complement the Trollbeads Summer 2019 collection beautifully and the result is a real homage to the new season.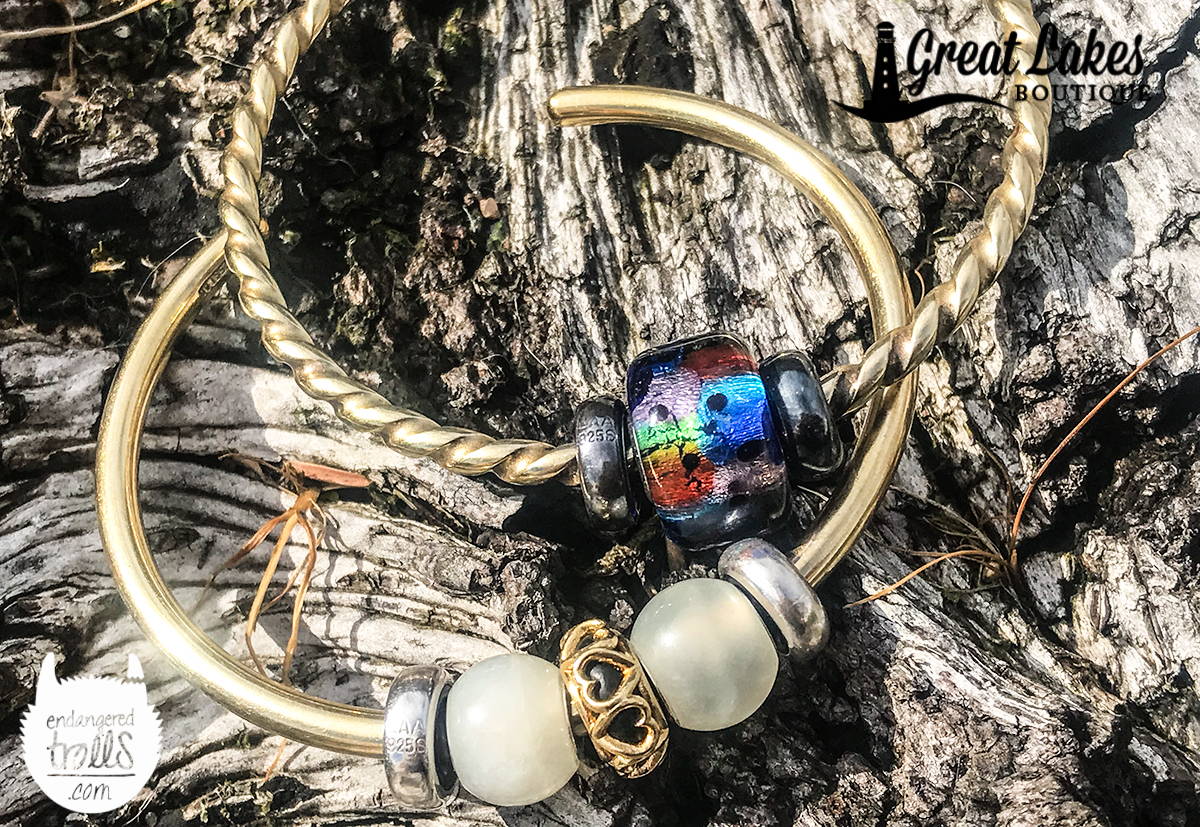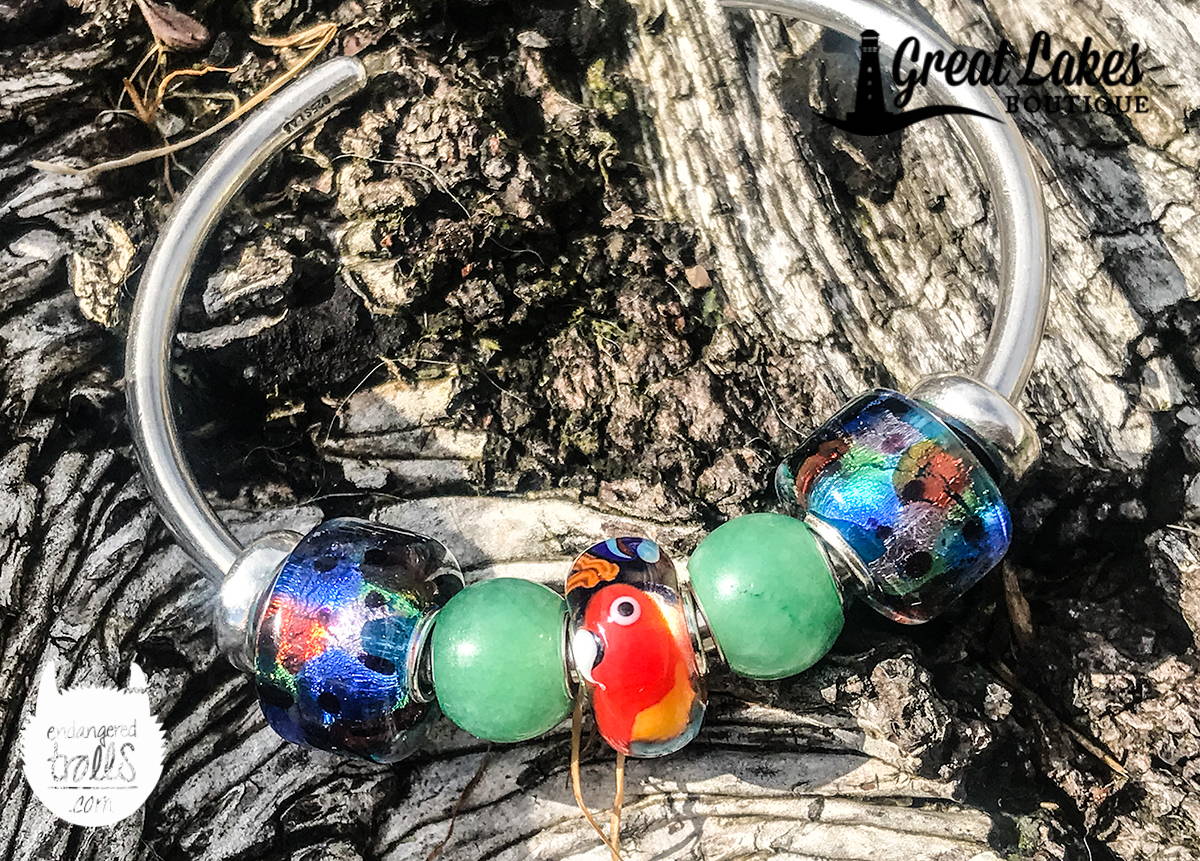 For those of you preferring the more organic look, we'll be launching the new moss agate and round golden rutilated quartz from The Palace of Amber this weekend. The moss agates are sensation (and I confess, I never knew this stone had translucency!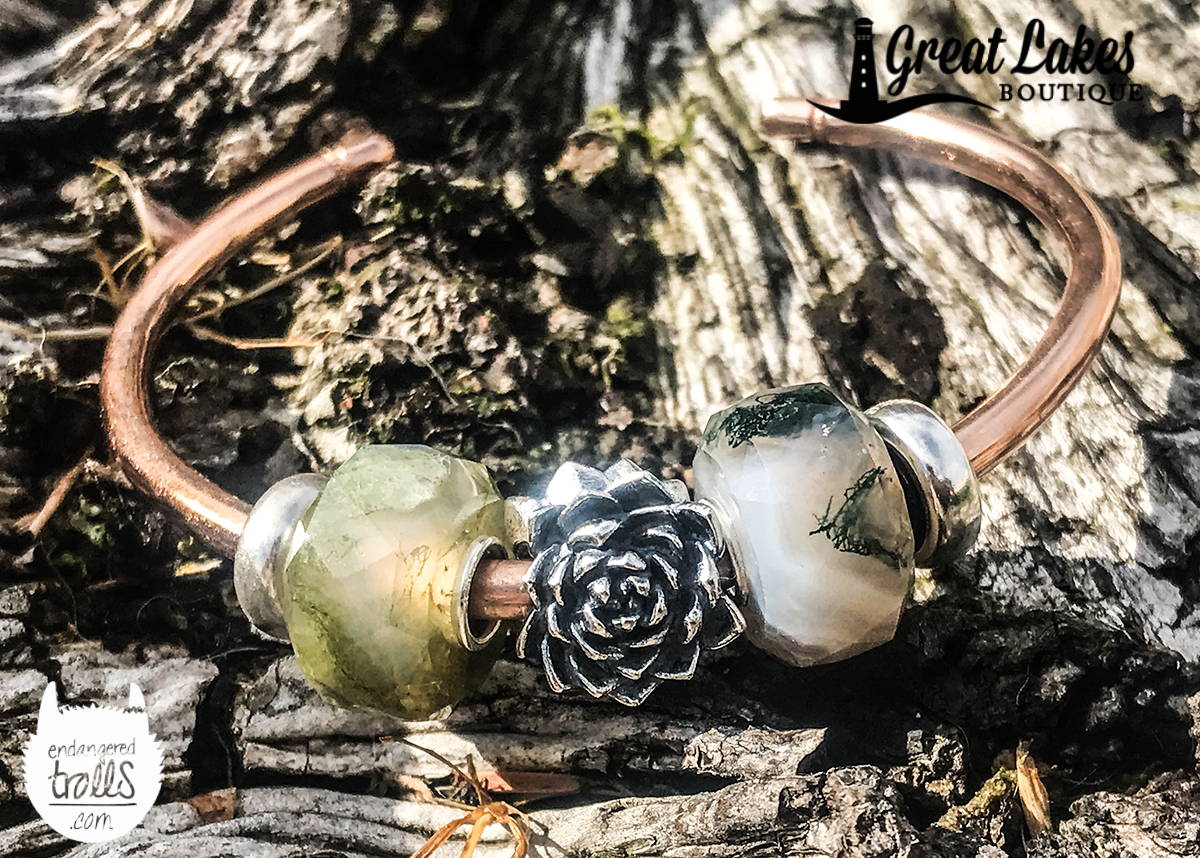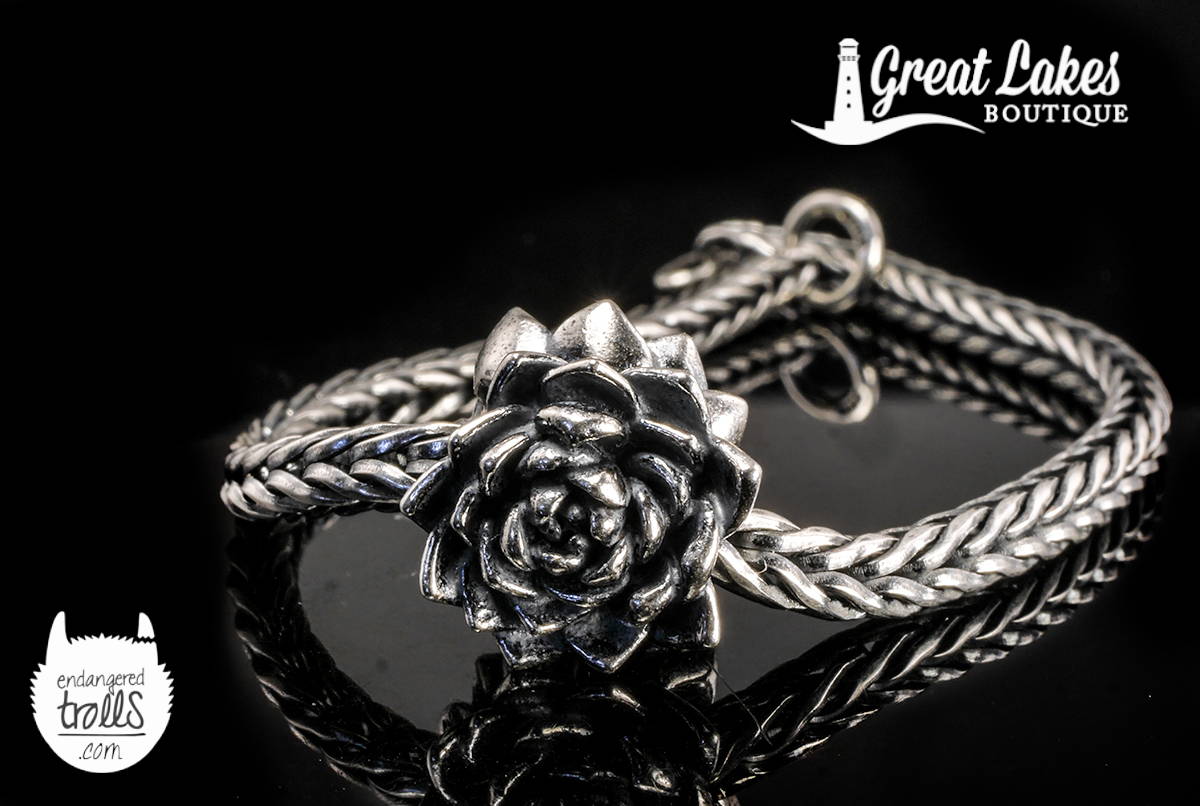 Finally two new silvers are already available by way of Fortitude (to the left) and Huevo Magico (to the right.) Stock is limited so do shop quick to avoid disappointment!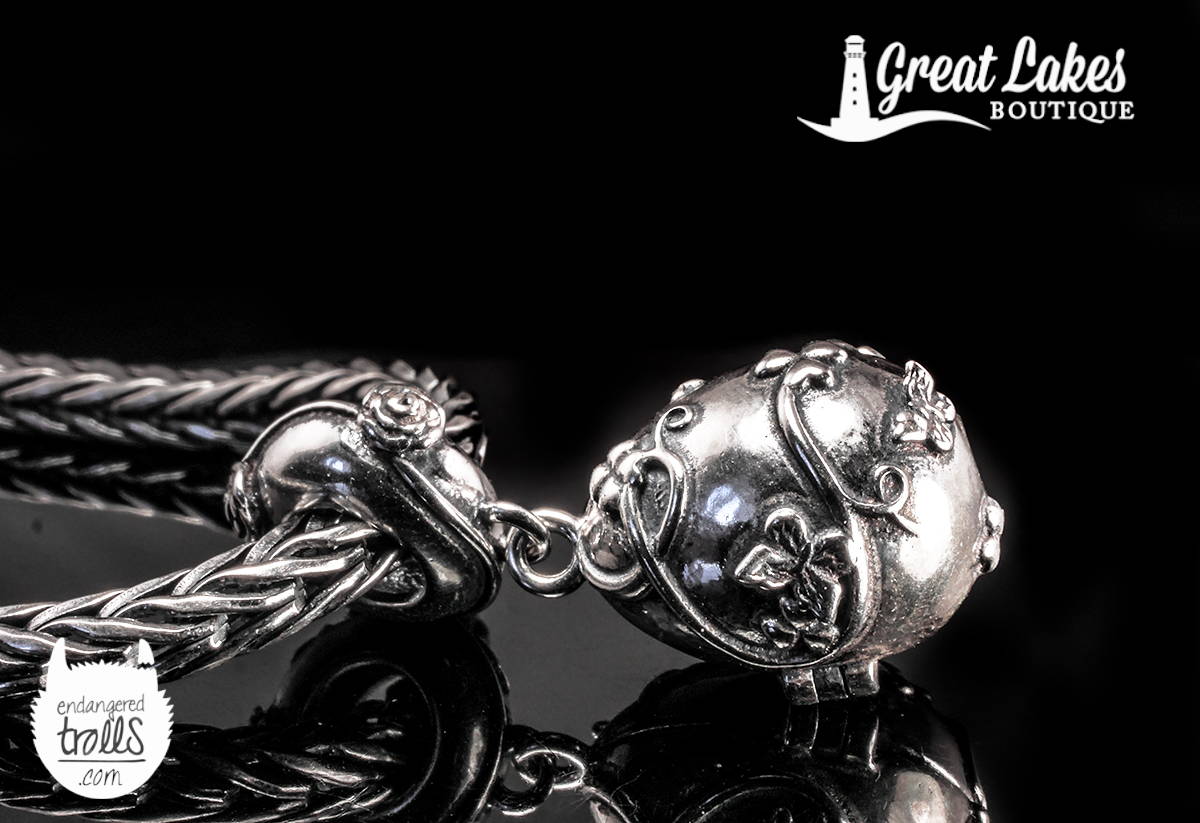 For those of you not on social media, a quick overview of the Great Lakes Boutique Go Round! event will be shared here either later tonight or early tomorrow. Be ready for a fun shopping weekend!