Today's charm bracelet blog is all about The Palace of Amber Blue Lace Agate as new stock has just been listed. We first had this stone earlier in the year and it sold out so quickly. Not only is it a really lovely shade but the stone is characterized by a very distinctive marking. (I'm actually debating a set of articles that cover all aspects of gemstones!)
It's a beautiful stone for fall bracelets and today that's precisely what I'm sharing.
One of the many things I love about the fall season are those clear blue autumn skies. They contrast so amazingly with the changing foliage. This was precisely the inspiration for this bracelet though admittedly it's a color combination I do love.
The beads used are The Palace of Amber Blue Lace Agate and the Trollbeads Amber Diamond and Drifting Balloons. The latter just ties the different colors together and it was one of my favorite glass designs from the autumn 2018 collection.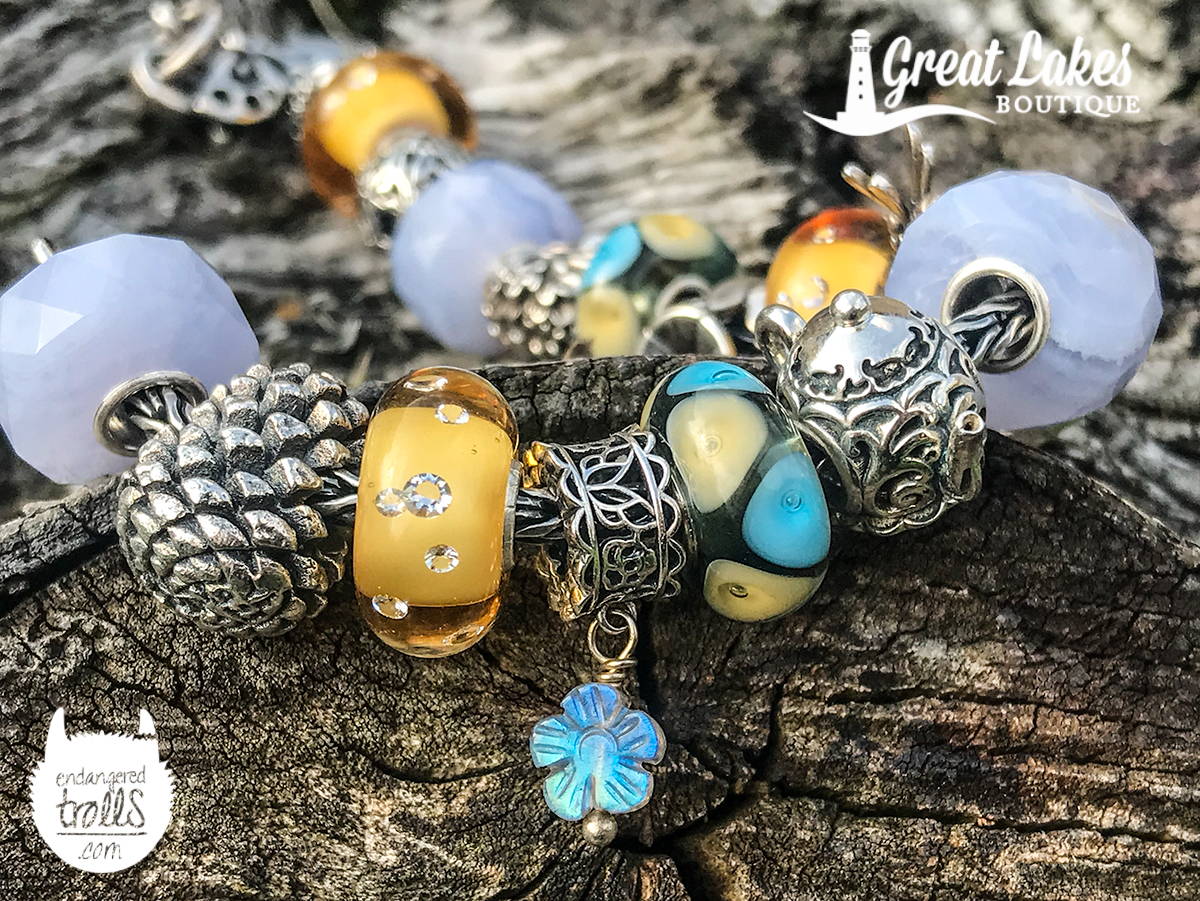 I'm still quite in awe as to how bright the flash on the newest carved labradorite dangles from The Palace of Amber were. Do note that there won't be more of these once we're sold out and they're such useful little charms!
Most of the silver beads used on this bracelet are distinctly fall inspired with just a couple of exceptions.
The Bella Fascini Fancy Tea Pot is included as fall is one of the few times of year I actually enjoying sitting outside to read or work. I'm predominantly a coffee drinker in fairness but I love this little charm and it's been one of the best sellers since the brand launched on our website.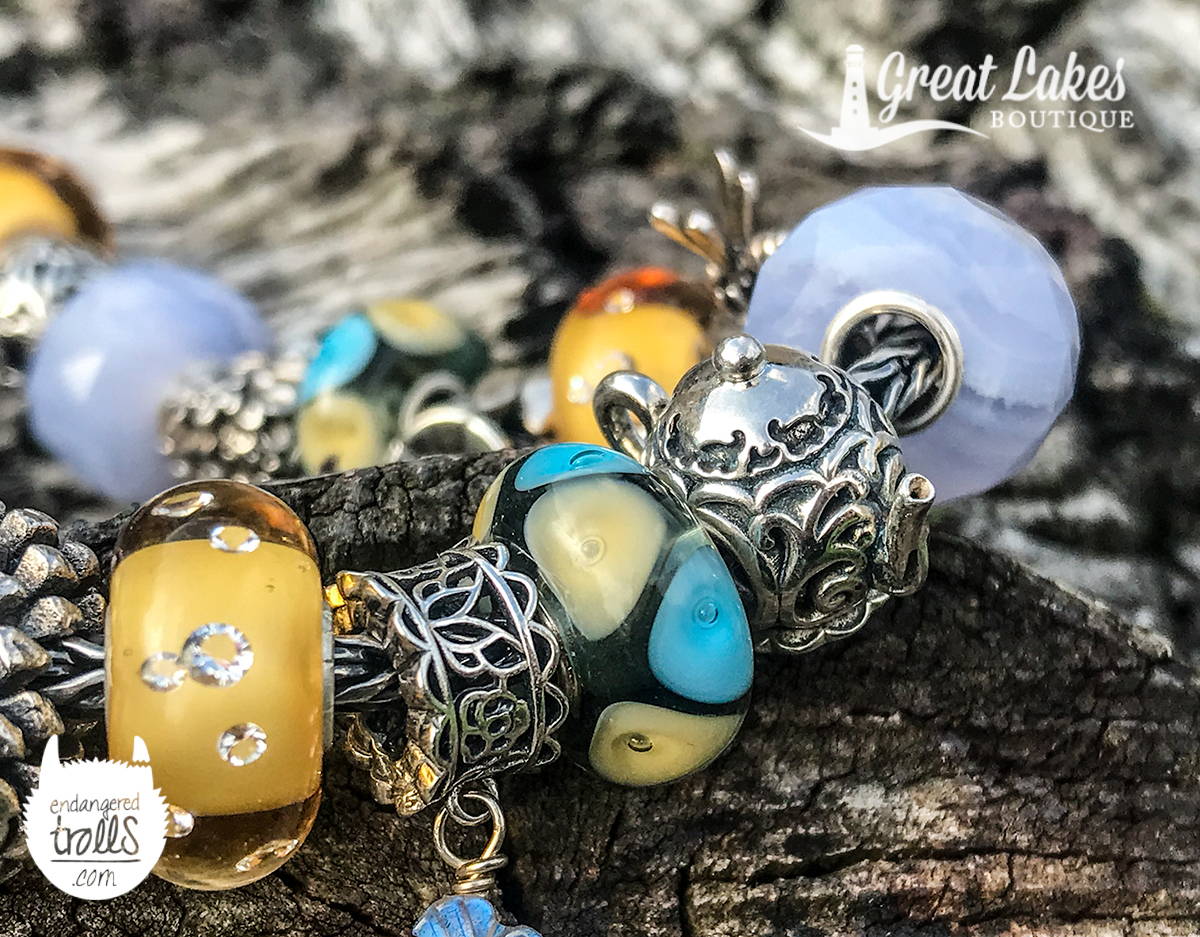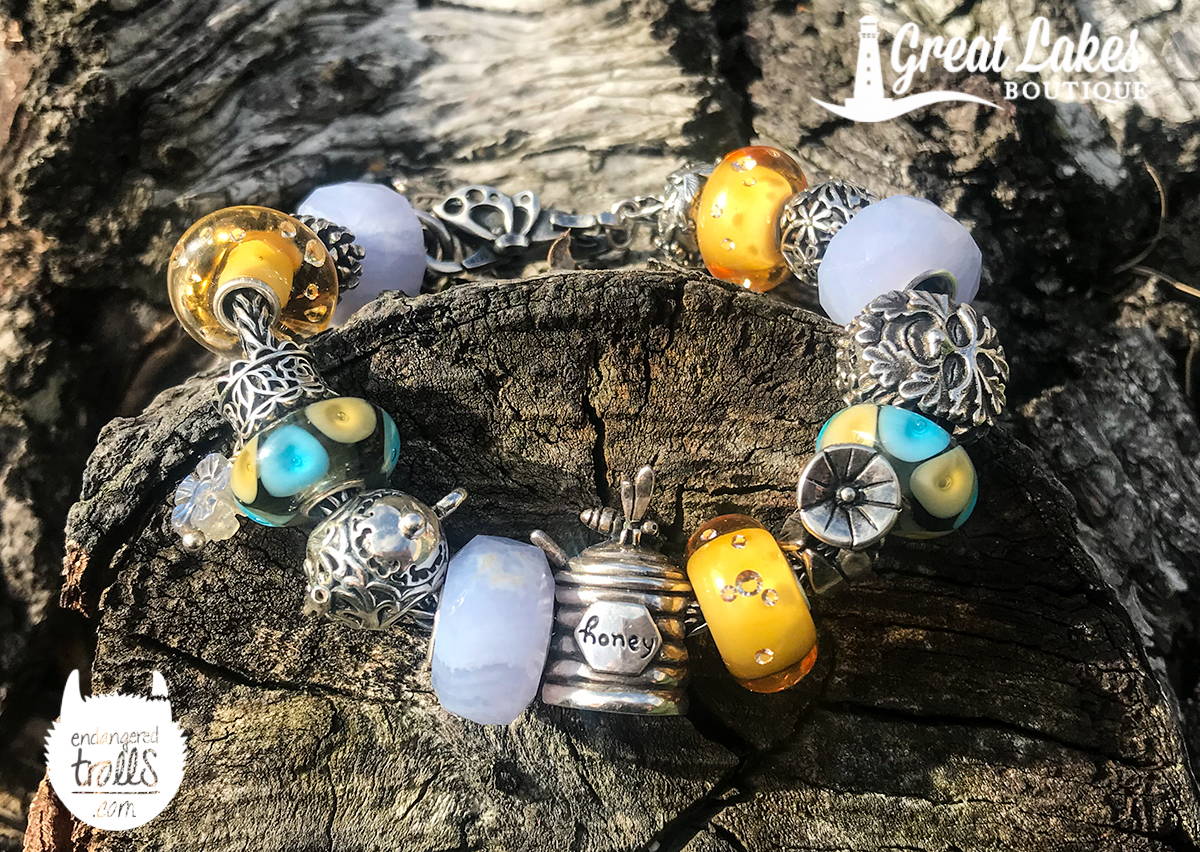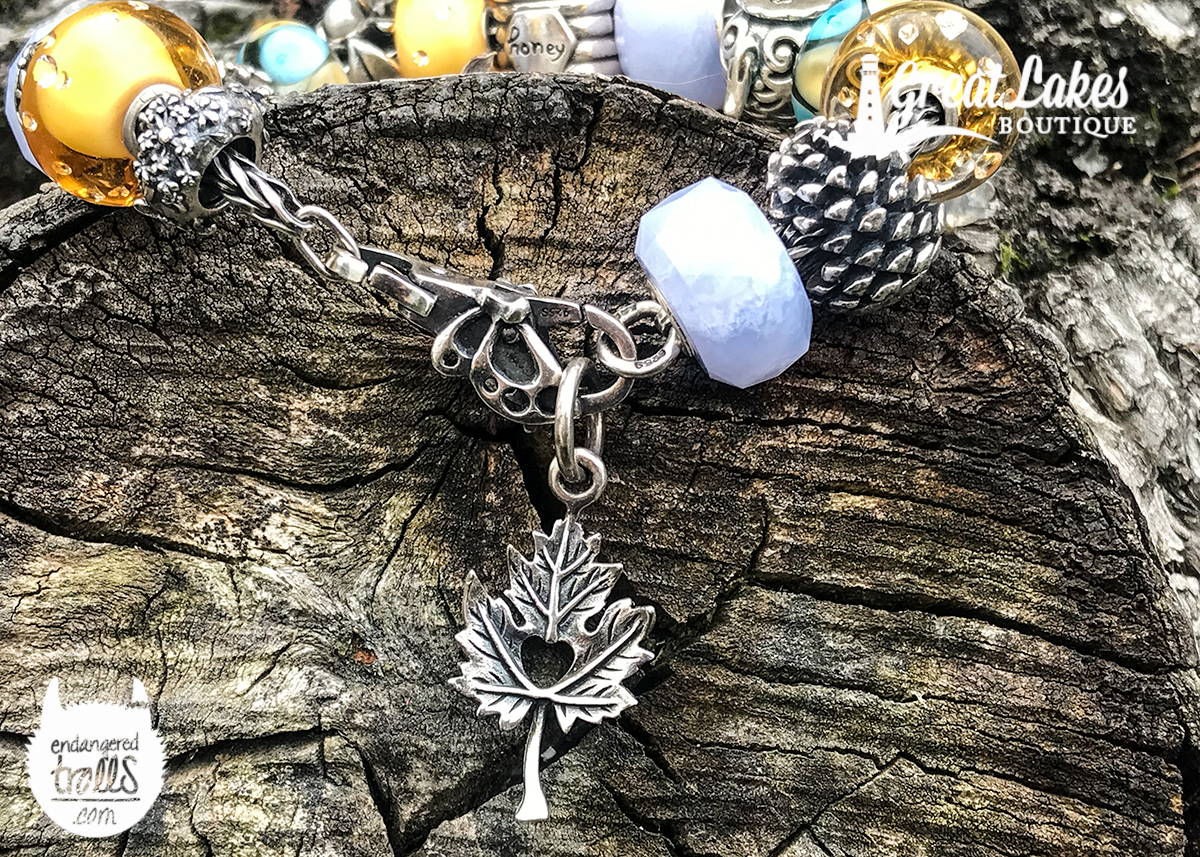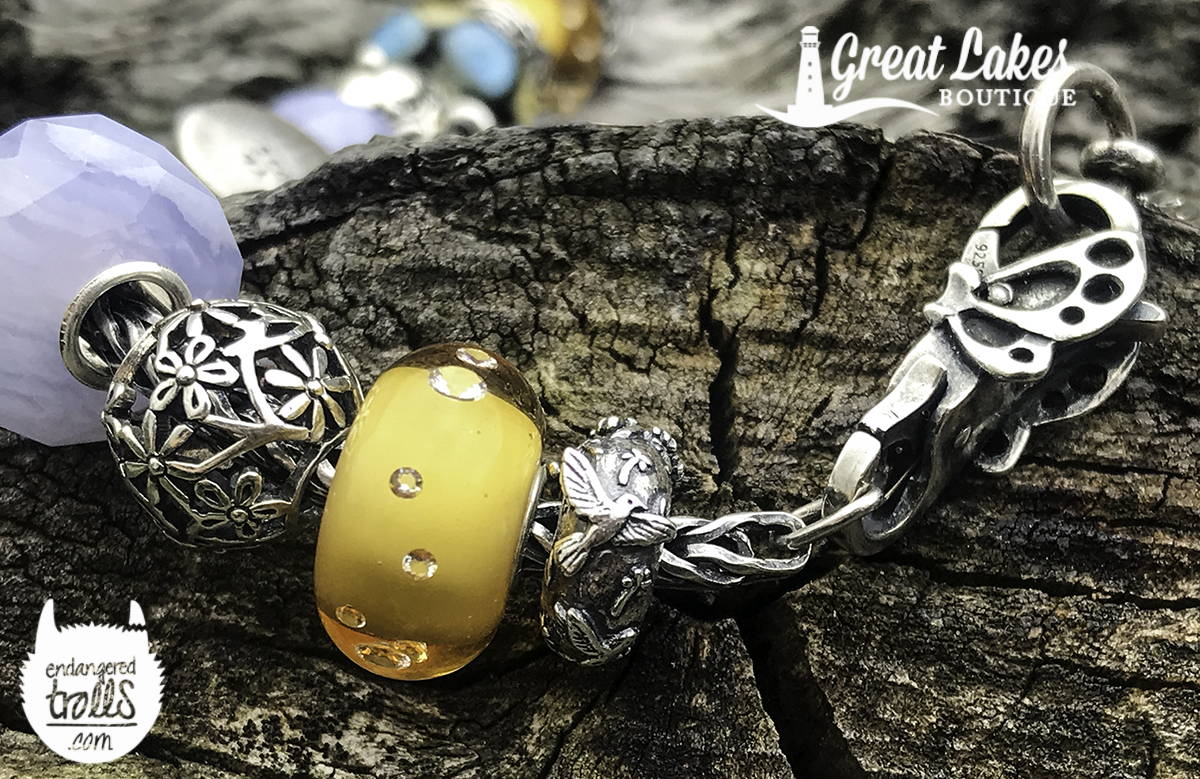 Finally here are some on the wrist shots. I've also included a couple of coordinating Trollbeads rings. Specifically you'll see the Unfolding Ring, Snow Bubble Ring and the Citrine Facet Ring. These are all part of the ring & earring promotion currently an ongoing and you can save a massive 40%.